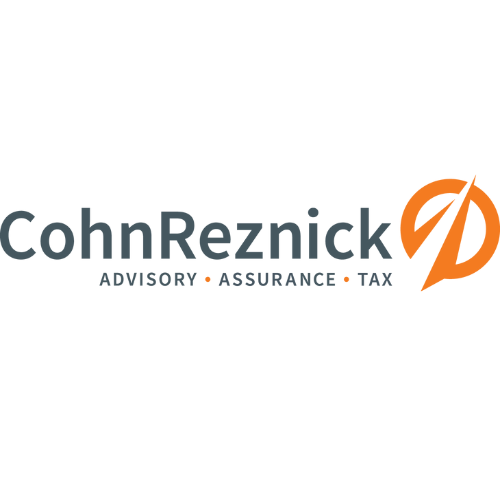 Together with CohnReznick
Serving hospitality and technology organizations through all stages of the business lifecycle
Friends of Branded!
Happy Saturday and I hope you had a great week!
Last week I gave a shoutout to the legendary Willie Nelson and his song "On The Road Again" in a nod to the travel schedule the Branded team has been and will continue to maintain during this event & conference season.
Last weekend we had just returned from Food On Demand and this week we had the privilege of being invited to attend ACG's (Association for Corporate Growth) DealMAX 2023!
As the Branded community knows all too well, we're big believers in showing up and we've been doing that for the many industry events that take place throughout the year and across the country. We appreciate how these industry events bring so many different facets of the foodservice and hospitality industry together and we love catching-up with old friends and of course making new ones.
DealMAX was a very different event and experience for Branded. When we diligence and evaluate emerging technology and innovation companies for investment, one of the criteria we include in our analysis is whether the company is one of many, one of few or the one and only.
I believe Branded is a unique integrated hospitality-focused investment and advisory platform in that the partners own and are affiliated with a number of restaurants (in NYC only), we invest in emerging technology & innovation companies that are allies to operators, we have a robust suite of platform services (including media assets) and we have launched a marketplace (BOOM.store) dedicated and built for and by the industry. These industry conferences of course and by design, are dominated almost exclusively by our industry.
At the risk of maybe being only slightly off, I would say Branded was the only participant at DealMAX that's exclusively focused on the hospitality industry and that we were specifically representing one of the last industries that is undergoing a most meaningful transformation from analog & antiquated to digitized & democratized with the embracement of technology and innovation.
For those that don't know or aren't familiar with DealMAX or ACG Global, this is an association that drives middle-market growth. The conference attendees were comprised mostly of investment banks, operating partners, private equity investors, family offices, strategic acquirers, advisors and lending. Oh, and Branded Hospitality Ventures, which is an early-stage investor in hospitality tech & innovation.
The format of this conference appeared to us to be far more modernized and tech-enabled than some other events we've attended. The exhibit hall was extremely limited, and the event was instead dominated by meeting spaces of all shapes and sizes. While I have no experience in actual speed-dating, the conference provided a most comprehensive app that allowed attendees to "match" and schedule meetings based on mutual interest and potential synergies. Ultimately, if two parties concluded that a meeting was in order, a meeting was scheduled.
As a first-time participant, we allowed our "matches" to dictate the length of our meetings and we found ourselves with 28 meetings with a length of 15-minutes each over the two days we were in Vegas. For those that feel it's not possible to have a productive meeting in 15-minutes or less, I can promise you from this experience at DealMAX, that you can get an awful lot accomplished in 15-minutes.
While not every meeting, of course, was a love connection (I'm sticking with the speed-dating theme), I don't think a single one was a failure or a waste of time. Overall, we met some great people and what I found most interesting and one of my most important takeaways from the event, was the genuine interest in what Branded is doing. To be crystal clear, this went well beyond Branded and our focus on emerging tech & innovation, but very much included our presenting the food service and hospitality industry in a different light than the folks we met with, expected or understood. What many folks in our industry take for granted, the complexity of the workflow, the processes, the friction, and the unique nature that comes with our often having a manufacturing facility separated by only a few feet (with or without a wall) from the retail facility.
In many meetings, I intentionally referred to restaurants as "stores" and our guests as "consumers" b/c these words are far more recognized and understood by the many middle-market and consumer-focused bankers, investors, and service providers at DealMAX.
The topic of data specifically, was one of the themes discussed in our meetings. It's Branded's position that hospitality data, aka consumer preference data associated with food & beverage, represents one of the top 3 most valuable data sets in the world (I rank hospitality data only behind financial data and healthcare data in terms of importance and value). As an analog industry, the opportunity to leverage and monetize hospitality data was extremely limited and essentially resulted in an incredibly large amount of wasted time and money. Think for even a moment at the guesswork that went into so many menu, pricing, and location decisions to name but just a few.
As our industry is transforming (and to be clear, we're still in the early innings of this transformation), and the digitization of our industry has created the tools to capture and convert this data into actionable and tactical insights.
Another theme we discussed was the importance of automation and the fact that the hospitality industry was built in certain ways on the back of cheap labor. This idea was something that wasn't remotely understood by this incredibly strong group of financial professionals.
I know that line above might make some people grimace, but if you've worked in this industry for a while, you know what I'm saying is true. Labor has been a headwind and issue for this industry in every single decade that I've been part of it, but it's now reached a tipping point (that pun was entirely unintentional), but let's face it, much of the front of house was historically compensated in the form of tips and therefore compensated by the generosity (or lack thereof) of the consumer. By the way, quick trivia question: what does the acronym "TIP" stand for? Answer: To Insure Promptness. Honestly, how many of you actually knew that?
The hospitality industry, sincerely, wants to pay its workforce a fair and good living wage. I dare say, that the digitization of the industry will create far better paying jobs, but it will also eliminate jobs that can and should be replaced by technology and innovation. For many, and that includes a number of folks we met with out at DealMAX, this seems harsh and even unfair to the hospitality workforce (which by the way is the second largest employer in the US), but it wasn't hard to explain the margins of this industry and the need to have human capital play far more important roles than, for example, cashiers at quick service restaurants (QSRs).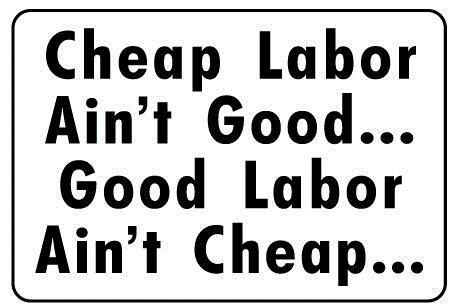 I've thus far written a great deal here in the top of the fold section about what I shared at Branded's speed-dating meetings. Now let me tell what we heard.
I heard there's a wealth of capital looking to be deployed in consumer-focused businesses. I heard that SaaS remains one of the hottest areas of focus and that this correction and pullback, is seen as healthy and necessary. With multiples at far more reasonable levels and with growth at all costs being replaced with more disciplined business strategies, there's a demand for middle market companies and that VERY much includes foodservice and hospitality companies.
While my venture friends talk about MRR and ARR (monthly recuring revenues and annual recurring revenues), those acronyms were irrelevant at DealMAX. This crew wanted to know about EBITDA. Most of the investors I met with have flex to go fairly low in terms of EBITDA and were surprised to hear that Branded is fortunate to have several companies in our portfolio and equally important, that we're knowledgeable about many others that are further along the maturation curve than our own current investment thesis.
I heard a great deal about the SBICs (Small Business Investment Companies) and specifically the need for sector specific expertise. SBICs are privately-owned and managed investment funds that are licensed and regulated by the SBA. I heard and was asked a lot about Fund Sponsors and Branded's interest in leveraging our sector expertise to identify and execute investment opportunities in the foodservice and hospitality market.
Finally, I heard that there is a great deal of capital looking for insights and opportunities to deploy such capital.
One of my key takeaways from DealMAX was the importance of leaving one's comfort zone and attending a new event, where Branded was one of either very few or even the one and only made for a most interesting visit to Vegas.
Importantly, I also learned that the middle-market industry starts its social events, including dinners, much earlier than the hospitality industry. After being in Vegas the week before for Food On Demand, this was a most welcomed and appreciated difference!
To the crew at ACG Global and all the folks I had the privilege of meeting out at DealMAX 2023, thank you for including Branded and for creating such a special event. We'll see you next year and I promise, we're going to bring some of our hospitality industry friends who we feel also need to be introduced to this great event and middle market sector of the financial markets!
As always, it takes a village.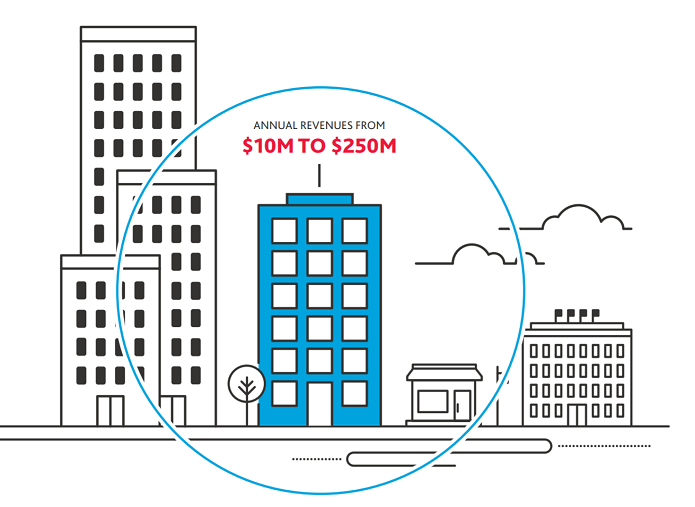 ---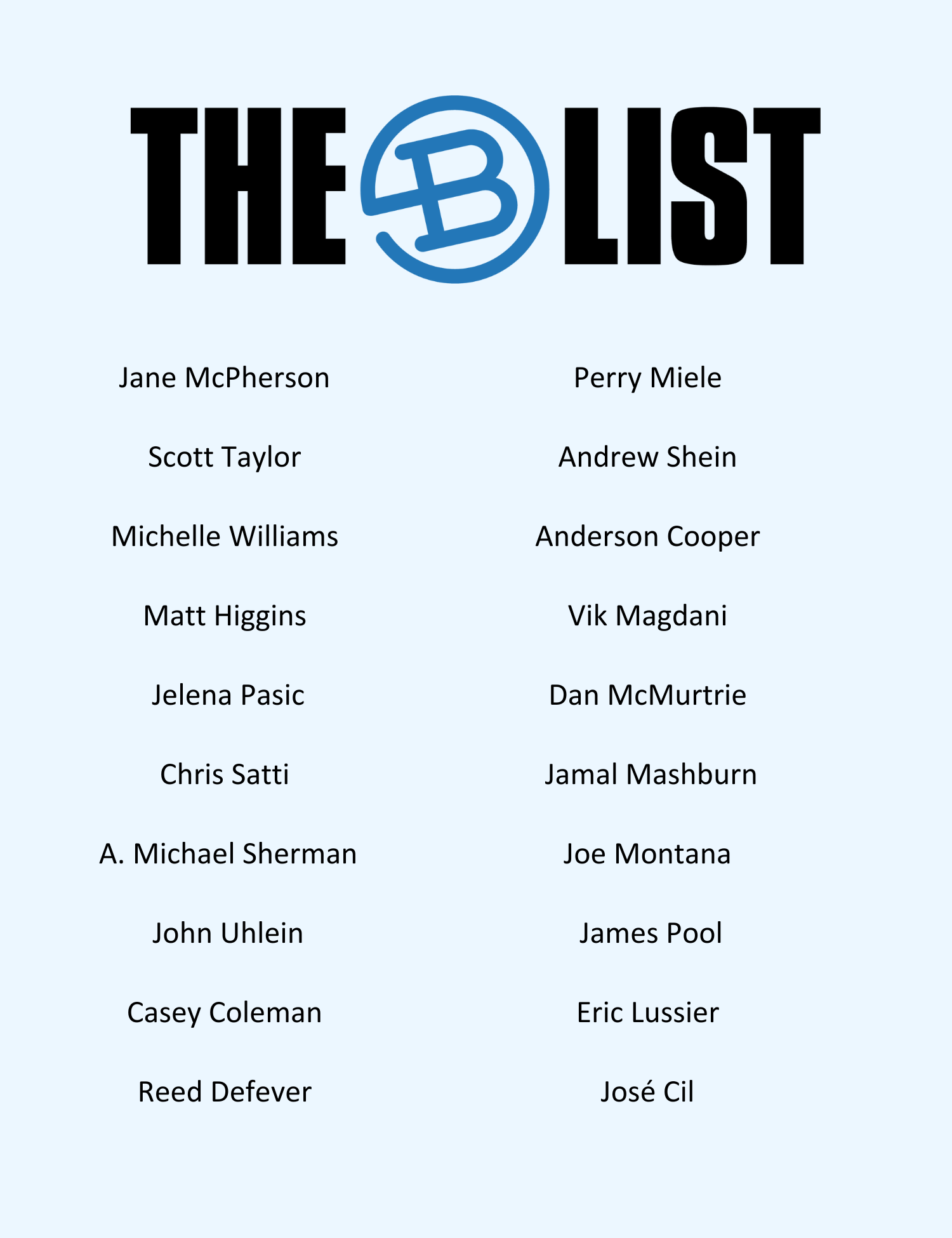 ---
MARKET COMMENTARY
After coming back from DealMAX and also watching several of Branded's portfolio companies not only successfully close on capital (congrats to all of them), but to do so with up-rounds, I found this article by Alex Rankine about the technology rout being over a most timely and important one to share.
To be clear, this article from MoneyWeek is focused on Big Tech and quotes Medghan Bobrowsky in The Wall Street Journal that "the worst of the post-pandemic hangover is fading [for Big Tech]." The consensus being, that shares of technology companies became overheated as the world rushed to work online when the pandemic exploded all over the world.
The criticality and necessity of tech, according to the article, resulted in technology firms over-expanding and getting caught on the wrong side of a much-needed correction when the pandemic came to a close and as a result of rising interest rates.
While the article, as I mentioned, is focused on Big Tech, I think there is a strong correlation here for emerging tech as well. For example, global digital advertising spend is holding up much better than many feared and Branded can see that in one of own portfolio companies, Targetable which is seeing over 100% growth and just had its most successful month in the companies history. All industries, and that most certainly includes foodservice and hospitality, need to do more with less. Technology (big and emerging) are the tools that will allow for companies (of all sizes) to achieve exactly that.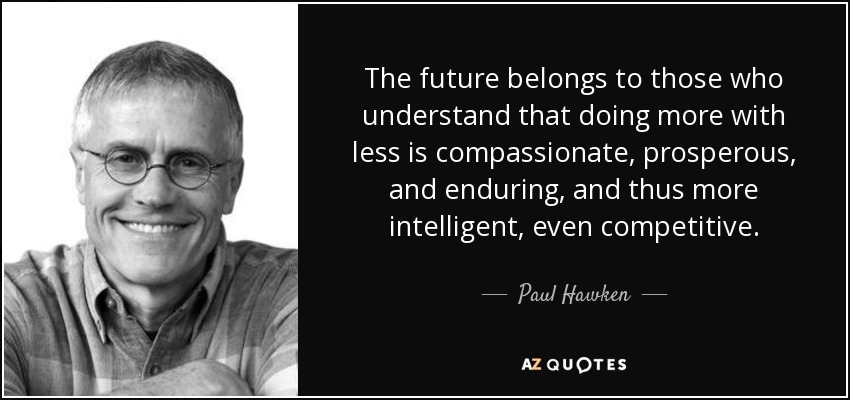 Word to the wise, you should never threaten Branded with a good time and never expect Branded to miss an opportunity to reference the legendary Warren Buffet.
I've quoted Mr. Buffet before and I'm doing it again here. Back in 2008 and at the height of the Great Recession, Mr. Buffet penned an OpEd for The New York Times to help reassure rattled investors. "A simple rule dictates my buying: Be fearful when others are greedy, and be greedy when others are fearful," he wrote. He also added "bad news is an investor's best friend. It lets you buy a slice of America's future at a marked-down price."
As I've written previously, there's no question that there are extremely meaningful headwinds and challenges facing companies and that very much includes companies in the foodservice and hospitality industry. I've also written before, that with absolute certainty, I can guaranty that people will continue to eat and drink.
I can't and will not, of course, guaranty that people will eat and drink the same way they do in a bull as opposed to a bear market. I'll even concede, right or wrong, that people will likely trade down from wherever they would have eaten, ordered from or shopped at.
That's why Branded's investment thesis is so important and why our companies are getting funded. These companies are the picks & shovels that are needed by the industry. These are operator-centric companies that increase sales, improve efficiencies and address the biggest challenges, problems and opportunities facing hospitality operators.
Case and point, our partners at Curbit, a pick-up solution platform that unlocks the full potential of operators' kitchen display systems and allows operators to hand guests fresh food every time, has experienced an increase in sales of over 200%!
Our partners at meez, a culinary operating system and platform that creates more accurate food costing, improves team training and recipe organization, is growing their partnership with Gordon Food Service and are seeing a most meaningful spike in daily active users (over 50%) since the launch of its freemium model.
And b/c, as I learned from Schoolhouse Rock, "3 is a magic number", our partners at Bite, are helping the industry address the labor shortage with its digital ordering software and have experienced record activations and has also become an Olo choice partner! Everyone in the hospitality industry knows Olo's prowess and presence in the enterprise space. Bite has also become partners with SpotOn and Techquidation! As I said on the investor panel at Food On Demand, the most obvious automation for quick serve restaurants to embrace is the kiosk.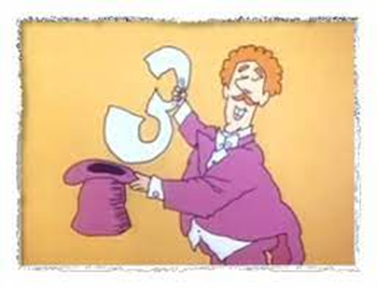 The above are just a few examples of Branded's partner companies that are driving value for operators and the headwinds that are challenges for the industry may very well represents tailwinds for these operator-centric companies.
As put forward by the Buffet piece that appeared the NYT, "I haven't the faintest idea as to whether stocks will be higher or lower a month or a year from now. What is likely, however, is that the market will move higher, perhaps substantially so, well before either sentiment or the economy turns up. So if you wait for the robins, spring will be over."
I'm no Warren Buffet, but I am smart enough to quote him and channel some his most important investment lessons (while also giving some shoutouts to a few most deserving Branded partner companies). 😊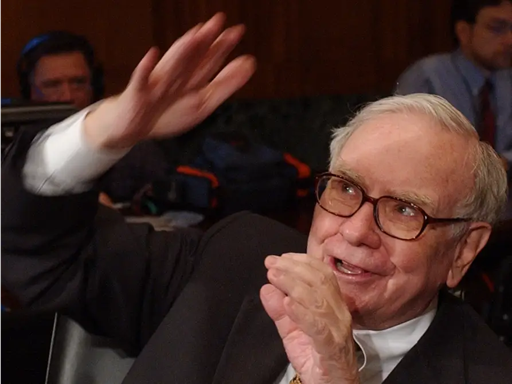 ---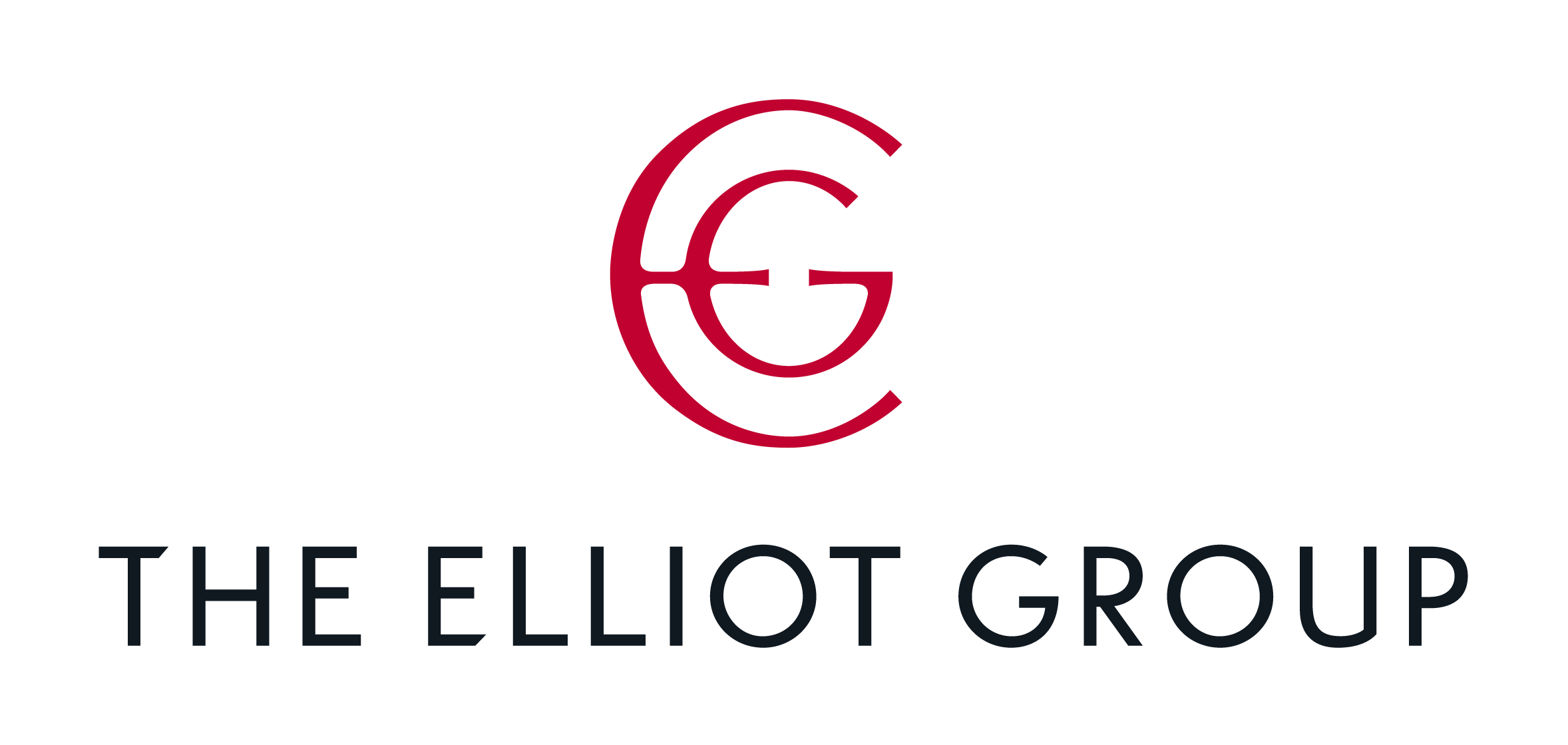 Talent is the ultimate asset.
As the world of work continues to become more challenging than ever it is paramount for brands large and small to unlock the potential of leaders so they can drive possibilities and performance. To secure top talent, boards and management teams need to approach human capital strategy as an area of investment and opportunity. High-potential, proven, and resilient leaders will fuel best-in-class companies, helping a brand evolve and win. In short, the right people can be a brand's largest advantage.
The Elliot Group is a premier human capital services group known for its retained executive search work and strategic advisory. The firm's promise is to harness human connections to power businesses forward. By specializing in the consumer and services sectors across hospitality, lifestyle, restaurant tech, and more, The Elliot Group's team provides expert perspectives across the entire ecosystem of human capital.
Retained by private equity firms, family offices, and boards or leadership across public and private businesses of all sizes, The Elliot Group invests in understanding a client's unique needs, opportunities, and culture to identify impactful leaders. It is crucial to not just explore what a business needs now, but to also develop a long-term vision to see where companies, competitors, and industries are headed toward tomorrow. Known and trusted for an unparalleled and successful track record, Elliot clients become partners well beyond executive search needs and gain access to deep advisory on human capital strategy and leadership development.
We make futures happen. ®
---
TECHNOLOGY
Branded partner Copia was most recently recognized by Inc Magazine as one of the Best Places to Work. While I have so much to say about this incredible achievement I'll step aside and let CEO, Kimberly Smith's Linkedin post speak for itself.
"This recognition is so much more than a professional recognition to me, it is personal. I feel so genuinely inspired and engaged every day and it warms my heart that every single one of my team members feels the same way. The word most used in our team's responses was "collaboration" - because none of this happens without each other. I could not be more grateful to be leading such an exceptional group of individuals who are committed to making this world a better place."
Watching this company grow over the past few years has been an incredible honor. I speak for the entire Branded team when I say that we genuinely enjoy collaborating with this remarkable squad. Small but mighty and making a huge difference. With over 5.8 million pounds of food donated Copia's technology allows businesses to safely donate their excess food, access enhanced tax deductions, and receive powerful data to inform food purchasing decisions. You can learn more about Copia here.
---
FINANCE & DEALS
This Week In Credit: Another Rough Week For Banks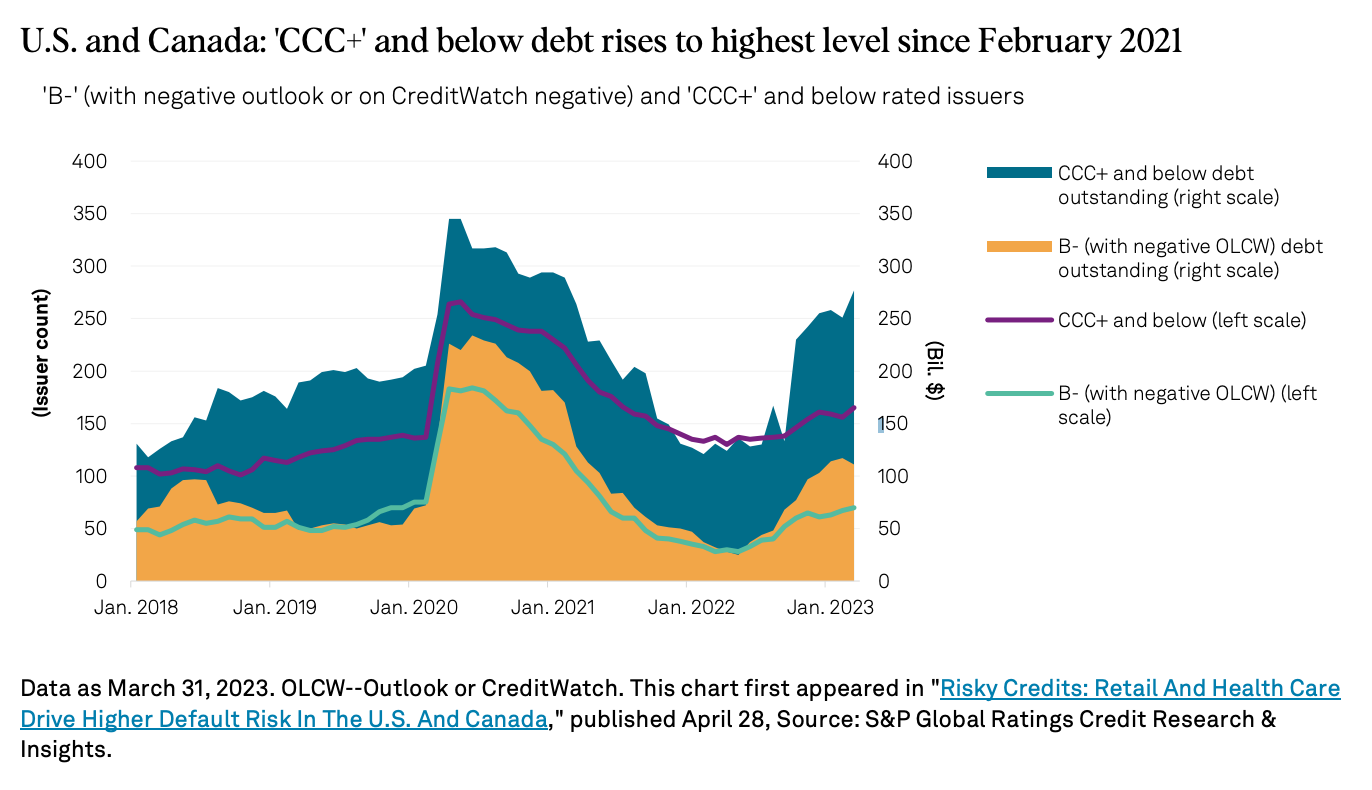 Rating actions were quiet last week despite broad market volatility. Uneasiness grew after the California Department of Financial Protection and Innovation took possession of First Republic Bank, and guidance from the Fed and ECB did not answer all of investors' questions on the possibility and timing of easier policy conditions. Last week's drop in unemployment rates may suggest higher interest rates for longer. Also, today's release of the Fed's Senior Loan Officer Opinion Survey will be in the spotlight — with market participants continuing to assess the impact of tighter bank lending standards — as will Wednesday's release of CPI data.
—Read the report from S&P Global Ratings
Restaurant Industry Movers in the Market
—Data as of 5/12/23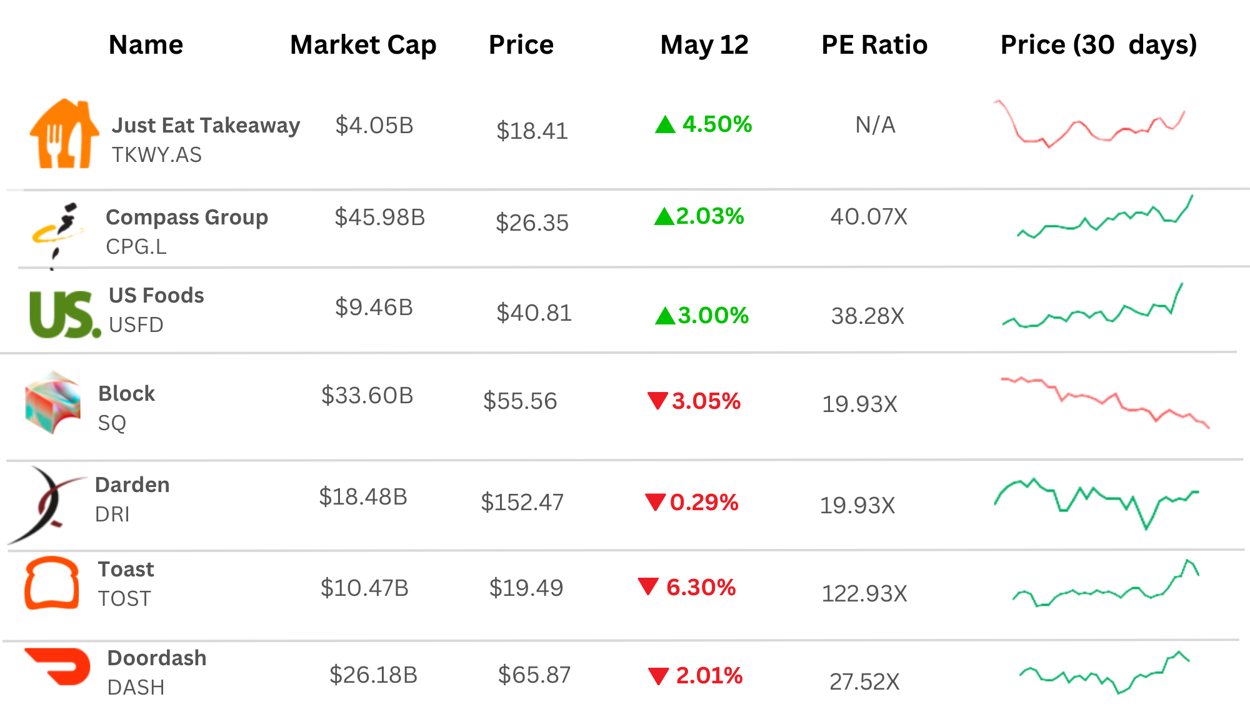 ---
BUSINESS
We've all seen it. We've all been through it. Some of us love it. Some of us hate it. CHANGE, CHANGE, CHANGE. And I don't mean the personal change. I mean business / industry changes. Just when you think you finally get used to one process or system the winds of change come swooshing in. It's like they're playing a game of "musical strategies" and we're all just trying to keep up.
But if there's one industry that knows how to roll with the punches, it's the food service industry. Particularly the past few years feel like an evolution of a lifetime. Restaurants had to quickly adopt technology specifically in off-premise to keep afloat, while customers had to embrace new norms of dining. Both operators and consumers had to adapt in ways we never thought would come so soon. BUT THEY DID!
In a recent article from Deloitte written by Peter Evans-Greenwood and Damien Crough, they explored the idea that the relationships between organizations can make or break an industry's ability to adapt to change. As they put it, "the networks and interactions among organizations can either speed disruption along or stand in its way."
Having just arrived back in NYC from two back-to-back conferences, and shortly heading out to a third, it's incredible to see the various relationships that have and continue to form in our industry. From learning about new industry trends to exploring fresh ideas you can't beat the excitement of meeting new individuals in person. I highly recommend checking out events and conferences in your industry - it's a fantastic opportunity to connect with like-minded individuals and expand your horizons. As my father always told me - Just show up!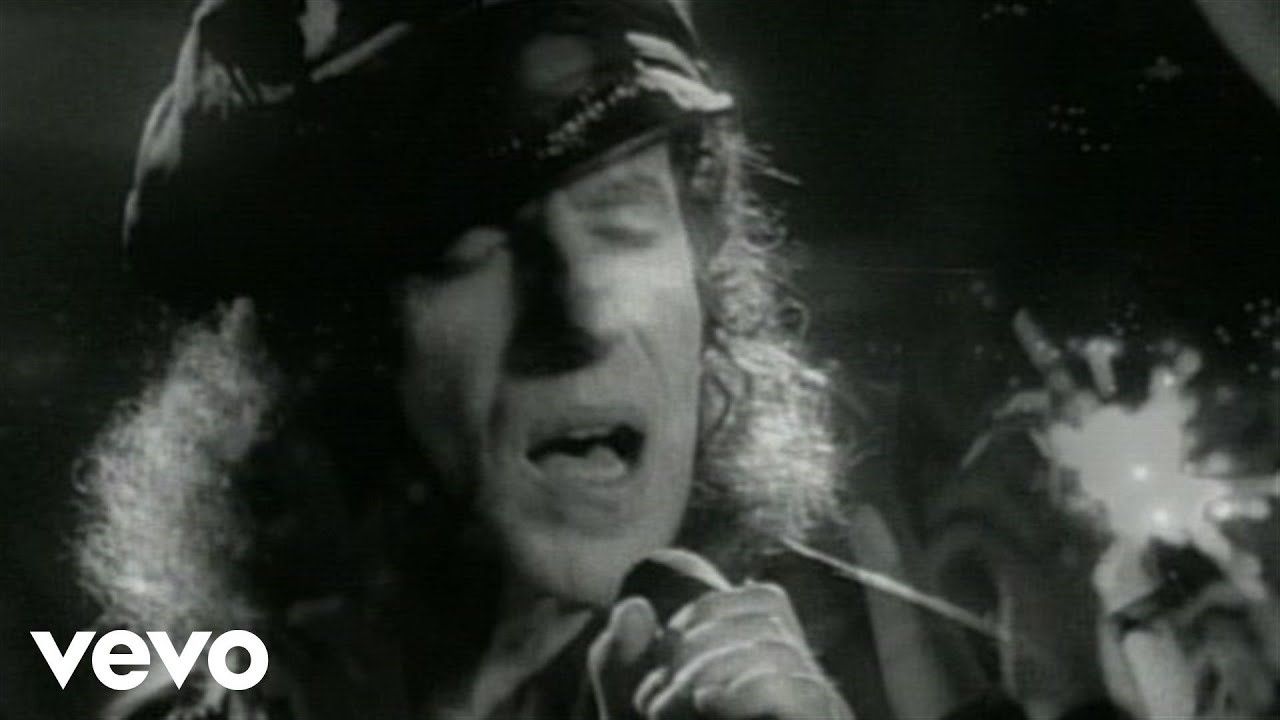 ---
PODCAST
Tuesday, May 9th- Hospitality Hangout: In the latest episode of Hospitality Hangout, hosts Michael Schatzberg "The Restaurant Guy" and Jimmy Frischling "The Finance Guy" are joined by Christi Ravneberg, Director of Content Integration, Restaurant & Food Group, and Joe Donnelly, Group Director & Publisher, Restaurant and Food Group at Informa Connect to discuss the findings from Nation's Restaurant News 2023 Market Leader Report.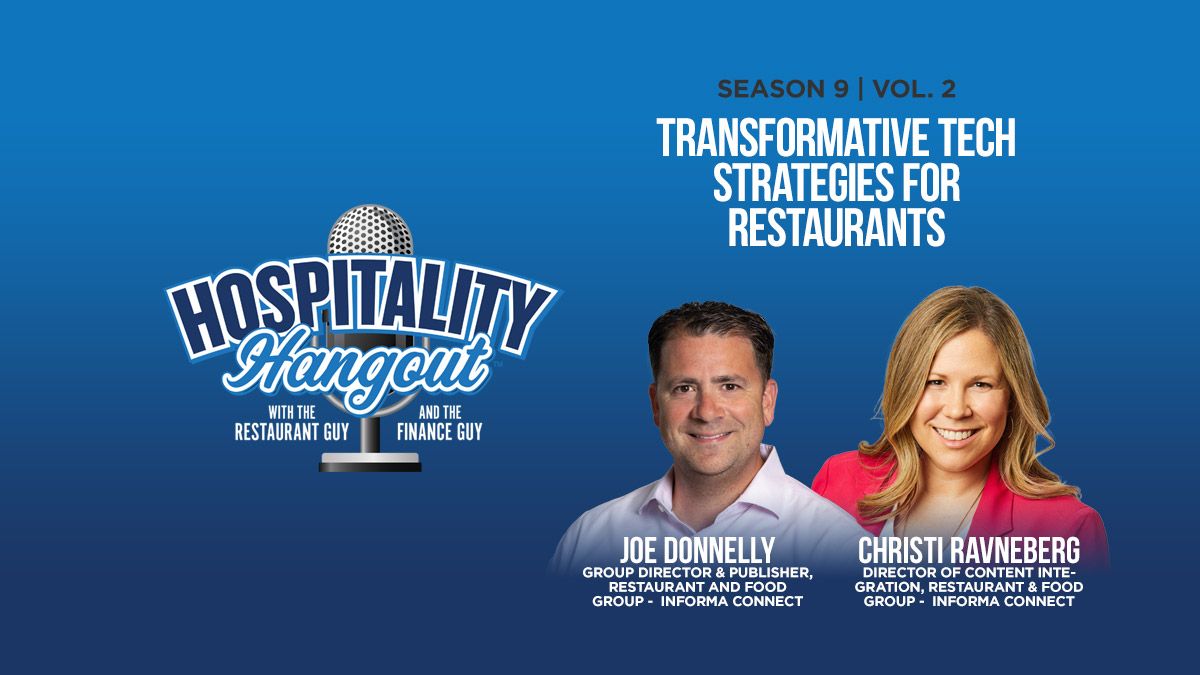 ---

Are you looking for a tech solution? A new partnership? Or maybe an easy way to build your tech stack??? Check out BOOM a food service marketplace!‌‌‌‌‌‌‌‌ Boom is a digital ratings and review platform providing best-in-class technology, innovation, professional services and suppliers for the entire spectrum of the hospitality industry.‌
We're excited to highlight our new Marketplace Partners in the Marketing space!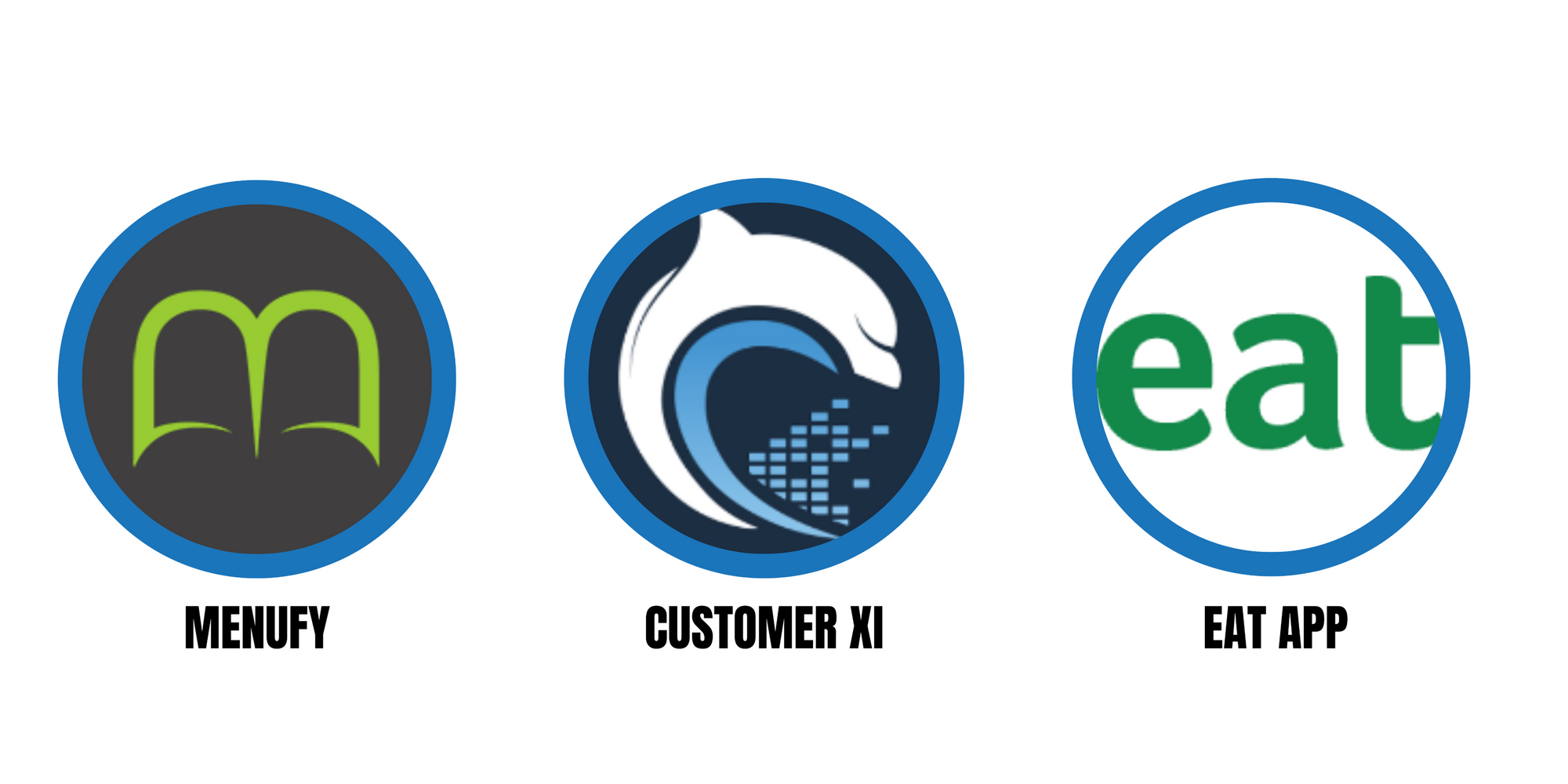 Want to learn more? Click HERE or contact us at boom@brandedstrategic.com
---
IN THE NEWS
Hospitality Tech and F&B Innovation IN THE NEWS:
We love to highlight Food Service & Hospitality news, especially when it's Partners & Friends making it!
And in other News…please see some of the stories that caught our attention and that we're paying attention to. This week was loaded with headlines and news!!
---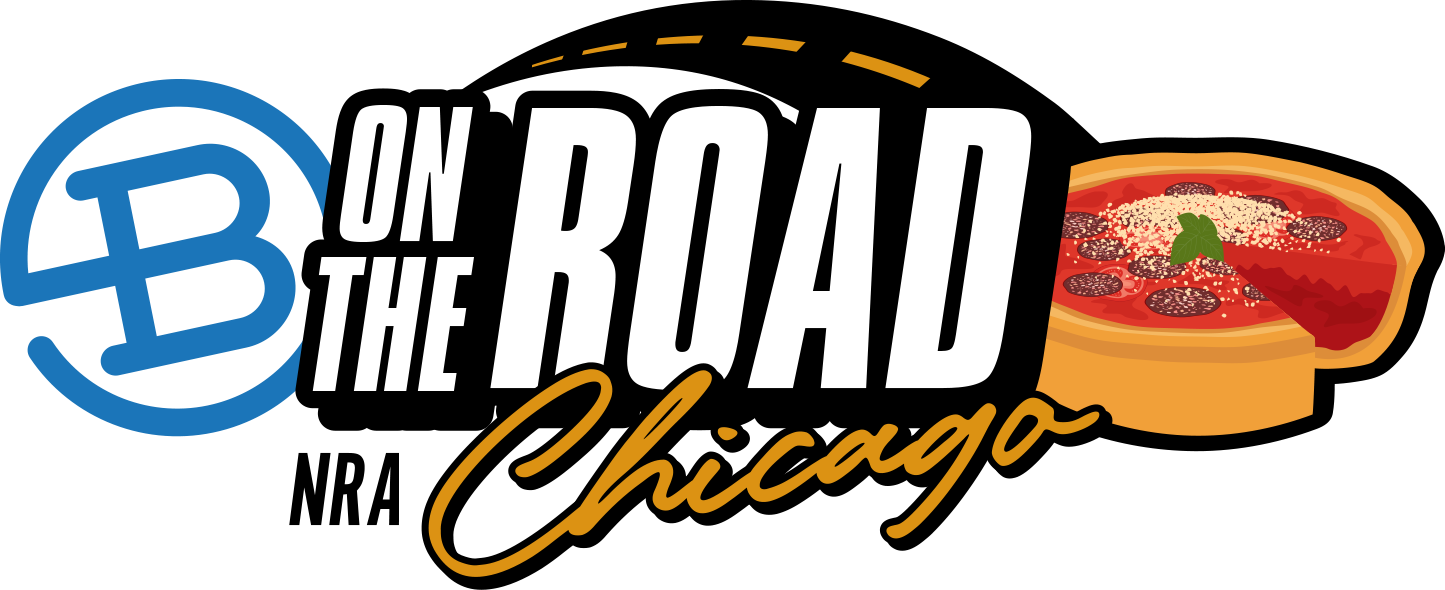 Team Branded is hitting the road next week and heading out to Chicago for the National Restaurant Association Show!
We'll be joined by seven of our friends and Partner Companies including Dispatch Goods, Juicer,  Ovation, Bite;  Incentivio; Brizo; Galley, Ingest, Minnow, Chowly, Tablz, Yumpingo, Picnic, Agot, PourMyBeer, Cut and Dry and VROMO.
If you want to connect, email us at event@brandedstrategic.com .
---
MARKETING
🚨 ATTENTION RESTAURANT MARKETERS 🚨
Have you ever been to the National Restaurant Association MEG Conference? This year will be my first!
"The Marketing Executives Group (MEG) is the signature event for the Marketing Expert Exchange Community, a community of restaurant marketing professionals who are connected 365 days a year and come together every May in Chicago preceding the National Restaurant Association Show. MEG raises the level of industry excellence by connecting, inspiring, teaching and challenging each other through the exchange of ideas, thought leadership and best practices."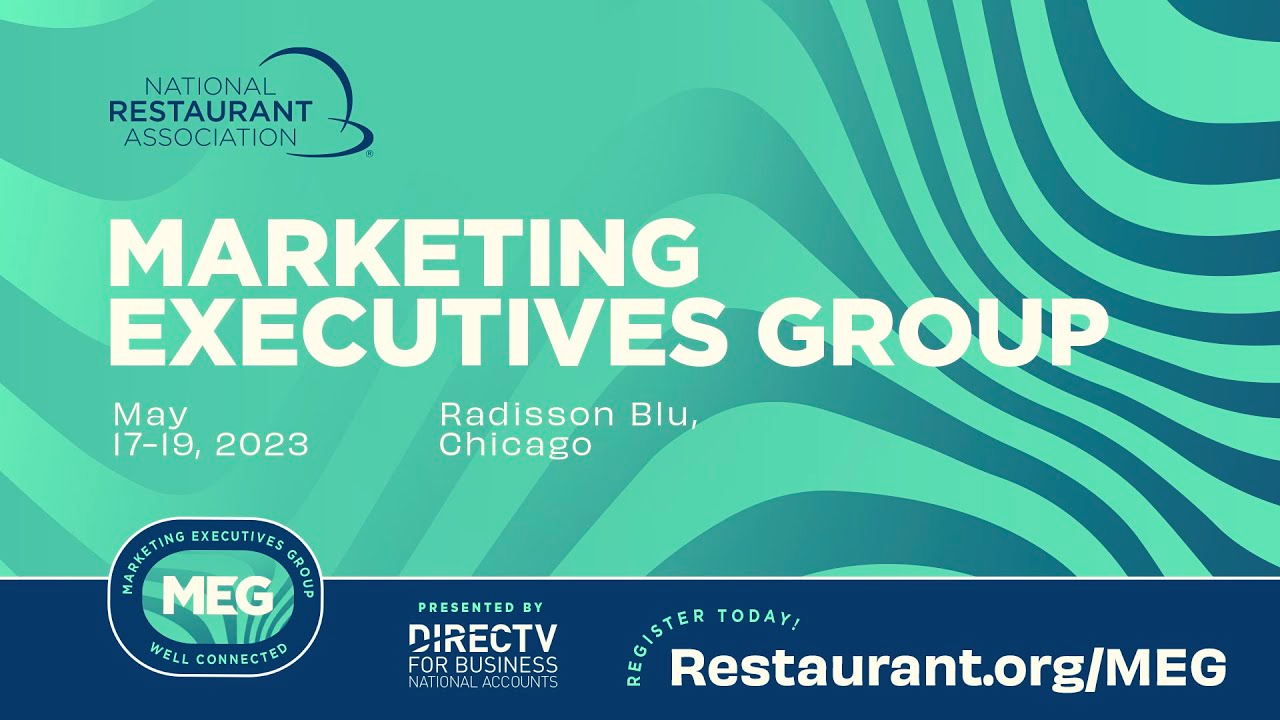 Im a dork and that sounds awesome to me! If you'll be there, im speaking on a panel about social media marketing with some crazy heavy hitters:
Social Media Marketing Panel - FRIDAY, MAY 19 from 11:15 – 12:15 pm
Moderator: Annica Conrad, Chief Brand Officer, City Barbeque
Panelists:
*Stacey Kane, CMO for Emerging Brands (including California Tortilla & Mamoun's Falafel)
*Jennifer Faren, Vice President, Marketing, Hopdoddy
*Rev Ciancio, Co-Founder & CMO, Handcraft Burgers & Brew
If the panel will be anything like our planning call, be prepared to take a lot of notes. We promise to share insights and tactics.
Will you be there? HMU! rev@brandedstrategic.net
Rev Ciancio
Branded Strategic, Head of Revenue Marketing
---
That's it for today!
See you next week, (about the) same bat-time, same bat-channel.