Last week in Part 1, I explored the various franchising models used by different brands and delved into the reasons behind why brands choose to franchise. Additionally, I tapped into one model that is entirely different from the rest, Chick-fil-a. So different, that some people don't even call it a franchise! From ownership rights to equity structure and royalty payouts, the Chick-fil-a way is unique. While we won't pass judgment on whether this model is better or worse than others, there's no denying its remarkable success for the company. But you can learn more about that in last week's edition here.
While I'm excited to dive into the triumphs and setbacks of a few brands, I couldn't resist first highlighting the recent developments by the FTC. It's got me wondering if brands are about to shake up their franchising game once again. Food for thought, right?
The FTC's has recently announced its taking a closer look at franchise practices which may lead to new regulations on the horizon. They are examining aspects such as franchisees' ability to negotiate terms, the justification of certain contract terms, and franchisors' control over wages, among other factors.
One brand under scrutiny is McDonald's, which has been facing the heat from frustrated franchisees. According to a recent article by Restaurant Business, operators argue that the brand is providing fewer services than usual in exchange for the franchisees' "service fee," which amounts to 4% of their revenues. This situation has led franchisees to incur additional costs, causing discontent within the system.
As mentioned in Part 1, there is not perfect model. However, we should continuously strive to make systems and processes better. I'm excited to see what will come of the developments currently underway in the franchising world and you can bet that the Hospitality Headline crew will be on top of this particular headline!
Now let's get back on track! As you all know, franchising has seen its fair share of success stories, with numerous thriving examples of well-established franchises. However, it's also crucial to acknowledge that there have been instances where franchise systems have faced internal challenges leading to their downfall. Let's explore successful franchising models and their secrets to success, as well as, lessons to be learned from the struggle of others.  
---
Here are some brands that are killing the franchising game:
Dickey's Barbecue Pit:
Dickey's Barbecue Pit is a notable success story in the franchising industry, and its innovative approach has earned recognition. The Dallas-based company, that's been operating for nearly 80 years, today operates over 500 franchise locations across the United States and in a number of countries internationally.
The key to Dickey's success lies in its various franchising model offerings and it's ability to embrace change. CEO Laura Rea Dickey continues to stay on trend with new innovations and has even been awarded a Lifetime Achievement Award by Hospitality Technology for her work utilizing Amazon's voice technology.
Dickey's Barbecue Pit offers three different franchising models: traditional, non-traditional, and virtual. Click to see their offerings:
Traditional: This is the most common model, and it involves opening a full-service Dickey's restaurant. The investment for this model ranges from $71,993 to $323,789.
Non-traditional: This model involves opening a Dickey's restaurant in a non-traditional location, such as a convenience store, gas station, or grocery store. The investment for this model ranges from $150,000 to $250,000.
Virtual: This model involves opening a virtual Dickey's restaurant, which means that you only offer delivery and/or catering. The investment for this model ranges from $50,000 to $100,000.
The brand focuses on effective franchisee support and training, helping franchisees maintain the brand's standards across all locations. By offering a unique and beloved product, while prioritizing franchisee success, Dickey's Barbecue Pit has become a prosperous franchise model.
Jersey Mike's: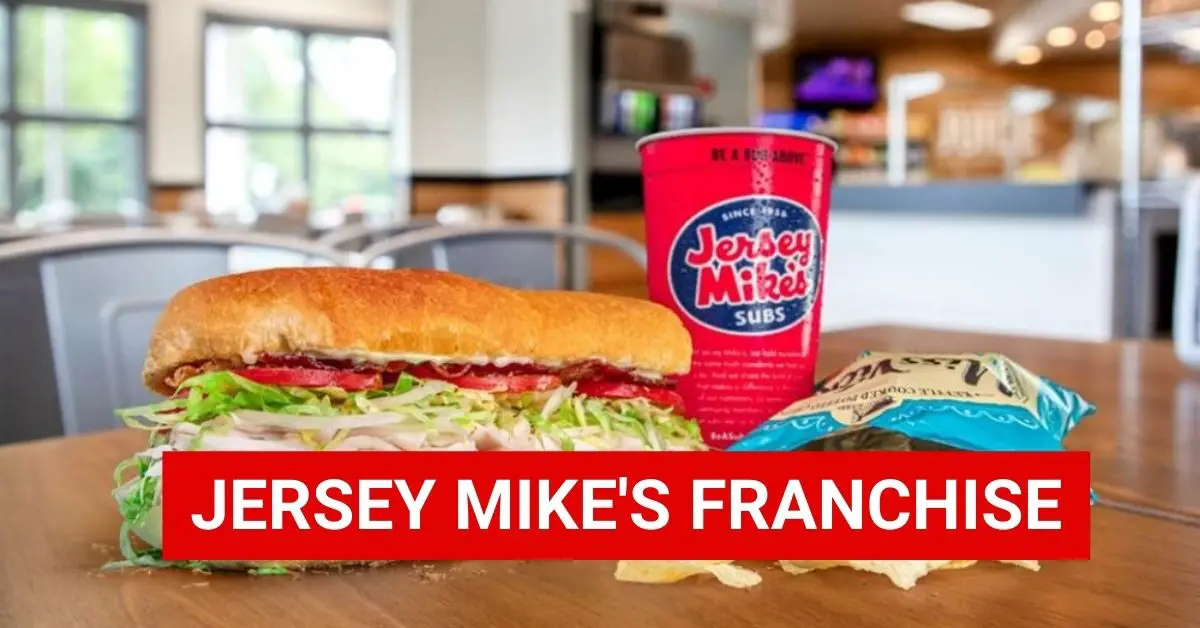 Jersey Mike's Subs has experienced impressive growth and expansion across various states. An article from Tasting Table mentions the brand's entry into its 50th state, demonstrating its successful franchisee growth strategy.
One of the primary reasons behind Jersey Mike's success is CEO Peter Cancro's hands-on approach to franchising. The chain chooses pre-existing employees who have managed a store for one year or longer rather than outsourcing to franchise it's restaurants. As Cancro tells Franchise Times, "What we're trying to do is let young people who never dreamed about having their own business, who are making subs fast, pulling people along and get the culture of rising up together, be rewarded with their own store." It seems to be working, too. At Jersey Mike's, 85% of company growth is generated by existing franchisees.
Furthermore, Jersey Mike's franchise model is known for its transparency and strong support system for franchisees. Click for more to get more info into the brand's franchise costs, fees, and profit-sharing data.
The estimated initial investment to begin the operation of a Jersey Mike's location ranges from $194,035 to $954,611. The following costs are included in the initial investment (data as of 7.27.23):
Initial Franchise Fee: $18,500
Real Estate and Construction Fee: $5,000
Rent / Lease CAM / Taxes / Lease and Utility Security Deposits: $0–$38,250
Architectural Fees: $4,876 - $16,000
Leasehold Improvements: $62,299 - $349,838
Equipment / Furniture / Small Wares: $11,255 - $101,677
Initial Inventory: $966 – $29,044
Insurance: $2,000 - $12,000
Training: $2,500 - $56,850
Grand Opening Advertising: $12,500
Exterior Signage: $2,188 – $46,516
Interior Branding / Graphics: $2,689 - $16,000
Uniforms, Office Equipment and Supplies, TVs / Stereo System / Security System: $2,260 - $25,361
POS System: $85 - $13,305
POS System Connection to Private Network: $2,000
Professional Fees (lawyer, accountant, etc.):$525 - $12,642
Business Licenses and Permits: $25 - $15,750
Additional Funds for Three Months: $15,000
Total: $144,668 – $786,233
Ongoing costs and fees include:
Continuing Services and Royalty Fees: 6.5% of gross receipts for a standards franchise agreement
Corporate Advertising: Currently 1% of gross receipts
National Media Fund: 4% of gross receipts
---
LEARNING FROM SETBACKS:
Subway: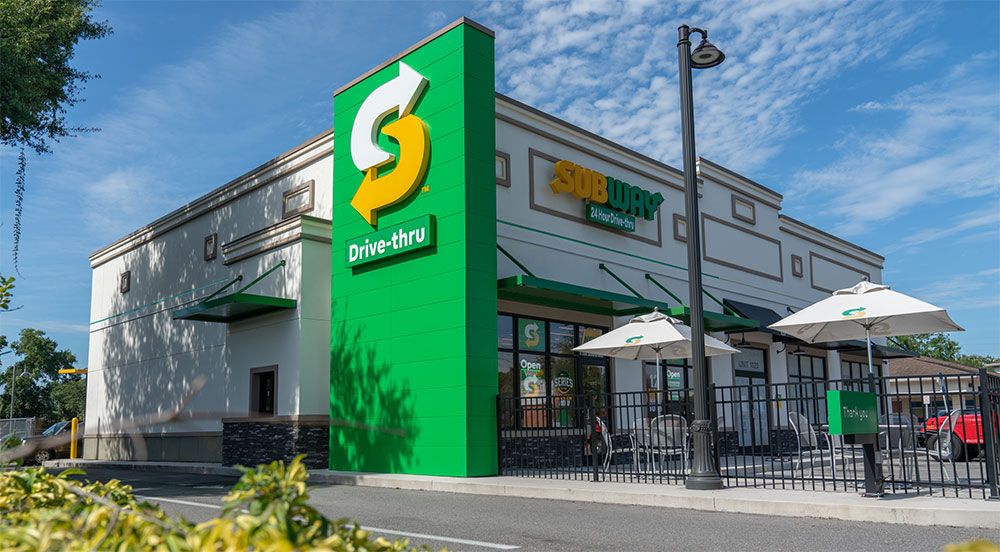 Despite once being a dominant player in the sandwich franchise market, Subway faced challenges that led to a decline in its growth and profitability.
One significant issue was the brand's overexpansion, leading to market saturation. This not only increased competition for existing franchisees but also diluted the overall brand perception. Subway's Franchise Disclosure Document (FDD) stipulates "we and our affiliates have unlimited rights to compete with you." For example in NYC where "Last Week Tonight" is filmed there are 10 Subway locations within a one-mile radius.
They charge a royalty fee of 8% in addition to an ad fund fee of 4.5%, making their fees the highest in QSR franchising.
Furthermore, Subway faced criticism regarding its menu and lack of innovation compared to competitors. These factors combined resulted in declining sales and closures of many locations. Since 2016, Subway has closed nearly 6,000 stores.
Quiznos: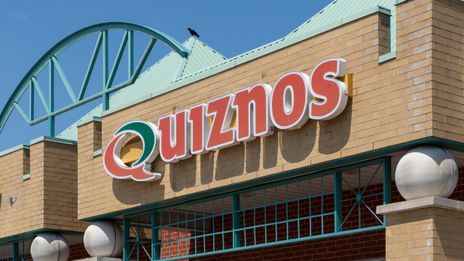 Quiznos, another sandwich franchise, also encountered difficulties in maintaining its presence in the market. Back in the early 2000s the chain was on the rise with 5k locations worldwide. Today the brand's footprint decreased by 94% and there are only 170 Quiznos opened. So what went wrong and why are franchisees so mad?
Simply put, the franchisees had dry pockets. The brand had a deal with a vendor that would distribute the to food to operators which costs them a wapping $500 million in 2006. So the 4,700 locations that they distributed to at the time, only made $400k in revenue. The high food costs made it tough for them to turn a profit and so, in 2007, many operators suid the chain.
In 2006, a private equity bought a minority stake in the company, franchisees within the Quiznos system were not happy. The leveraged buyout left the company with hundreds of millions in debt. When Quiznos filed for bankruptcy in 2014, the company had $875 million in loan obligations.
Strong lessons can be learned from Quiznos downfall. (1) Make sure your franchisees are happy and (2) Make sure you can make money and continue to think of ways to keep making money.
For those who loved Quiznos as much as I did, in 2022 the brand announced a redesigned concept so this may just be the start of the newly improved sandwich chain.