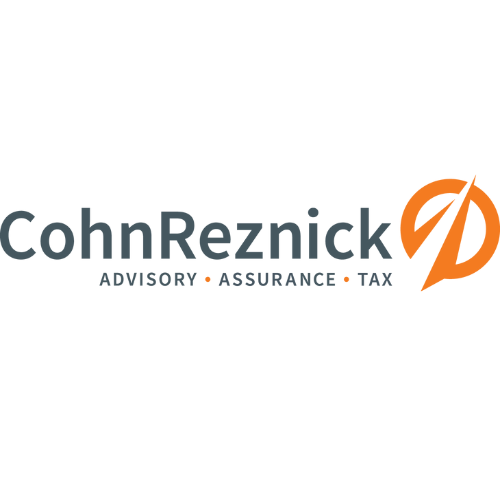 Together with CohnReznick
Serving hospitality and technology organizations through all stages of the business lifecycle
Friends of Branded!
Happy Saturday and I hope everyone had a good week.
"It's the economy, stupid" is a phrase that was coined and made famous by James Carville in 1992. Mr. Carville was a strategist in President Clinton's successful 1992 presidential campaign against the incumbent George H. W. Bush.
This week several friends pointed out to me that consumer confidence fell for the second straight month. These friends of mine and I had exhausted our discussions around "bracketology," so this is all we had left to discuss. 😊
Since we were discussing the economy, the topic of the Fed (right or wrong) increasing rates by another quarter point in its battle with inflation was raised and to add insult to injury, concerns over the banking system and a slowing economy weighing on Americans were also thrown into the mix.
For those less obsessed with economic indicators, the Consumer Confidence Index measures how optimistic consumers are about their finances. Higher numbers mean consumers are more optimistic while lower numbers indicate a drop in confidence. Readings below 80 are typically associated with or signal a recession within the next year. That index has been below that level for nearly a year even as the economy expanded. Another key economic indicator is consumer spending, which is showing signs of pulling back as a result of higher prices (inflation) and the rising interest rate environment (the Fed's blunt force instrument to battle inflation).
All of these are warning signs that a recession may be imminent.
Tough week, right? Maybe. Maybe not.
Everything is relative and by that, I mean relative to the sport you play. More accurately and honestly, it was Albert Einstein who taught us the theory of relativity and that the way you see the world depends on your point of view and context.
What my friends weren't necessarily aware of was that consumer appetite (pun intended) for dining-out continued to be strong and I dare say (at least thus far), unfazed by higher prices. According to FactSet, revenues for hotels, restaurants, and leisure companies listed in the S&P 500 grew 25% year-over-year. According to the US Commerce Department, spending at restaurants and bars increased 25.2% year-over-year in January. One more just for fun, according to the National Restaurant Association (the NRA that grills them as opposed to…) restaurant industry sales are expected to grow 6.4% year-over-year this year to $997 billion.
Please don't take the above to mean that the hospitality industry is recession-proof b/c it's NOT. However, at least thus far, the consumer is not willing to give up on dining-out.
Most importantly, you should also not take the above to mean that all is awesome in restaurant-land (we don't have a theme park for restaurant-land yet, but give us time). Higher food prices are eating (pun intended again) into restaurants' margins and the tight labor market makes for a most challenging environment for the industry.
Let's get back to some statistics, 92% of restaurant operators say the cost of food is a significant issue for their restaurants according to our friends again at the NRA (would you folks like to sponsor this newsletter?) and 50% of operators expect to make less money than they did last year b/c of increased expenses.
So this all doom and gloom, right? Hold on, I'm getting there (admittedly slowly, but still getting there).
A most dear friend of mine (a brother from another mother) during one of our many lunches and catch-up sessions once most intentionally told me, "if you're standing still, you're falling behind." His statement clearly stuck with me b/c here I am using it here in the top of fold section this week. I fully recognize that he may have been channeling his inner Mark Twain who said, "to stand still is to fall behind," but I prefer to give credit for this life and business lesson to my friend (let's call him Mr. Wolf).
Branded is in the business of investing and accelerating emerging technology and innovation companies for the food service and hospitality industry. Our ONLY investment rule is that the companies we work with MUST be allies to operators, focus on margin optimization, and create efficiencies for this industry we love.
In a perfect world, what's the point of making changes? However, we're in a most imperfect world and that's where Mr. Wolf's comment (life and business lesson) is so important and incredibly relevant. We, as an industry, can't stand still b/c if we do, we're dead! Our industry is being transformed and while technology and innovation is NOT the answer, it is most certainly an important part of the solution. Change is hard and change is scary, but change is also necessary.
That's why these economic indicators, these headwinds and the recessionary concerns aren't keeping me down. All of them contribute to the tailwinds that are driving the transformation of our industry and the embracement of technology and innovation. Over 50% of the restaurants in this great country of ours weren't even online when the pandemic came crashing down on our shores. How fast did that change?
Pay-at-the-table? That's a European thing, right? How often do you experience pay-at-the-table in the US now? Guest engagement, feedback, loyalty, personalization, and loyalty are all part of the arsenal of tools the industry must adopt in order to compete for share of wallet. Automation? Don't even get me started. BYOD (bring your own device), kiosks, self-serve beverage solutions, and the digital and connected kitchen are coming on strong and will become commonplace.
Are we done? Not even close. Digital menus and dynamic pricing will soon be standard operating procedures for our industry and become as routine as the dishwasher (which by the way, needs to be freaking digitized and modernized).
From chaos comes opportunity (Sun Tzu) and necessity is the mother of invention (Plato). That's why my energy remains so high and my passion for the work we're doing at Branded only continues to grow.
You think b/c our industry put in a few extra drive-thru lanes and added Apple Pay as an option that the technology revolution is complete? We're still in the early innings of this transformation and while it was never going to be easy or quick (how could we expect the transformation of an industry with the depth, breadth and fragmentation that is the food service and hospitality industry be easy), it is happening and now that the genie is out of the bottle, it's not going back in.
"What? Over? Did you say 'over'? Nothing is over until we decide it is! Was it over when the Germans bombed Pearl Harbor? Hell no! Well, it ain't over now! Who's with me?!? Let's go! Come on!"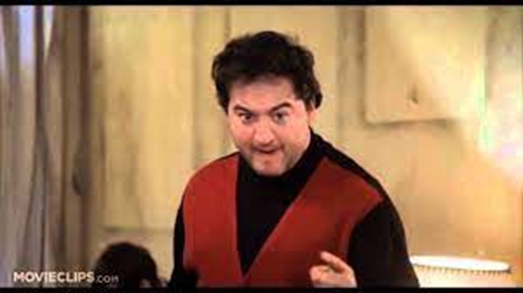 ---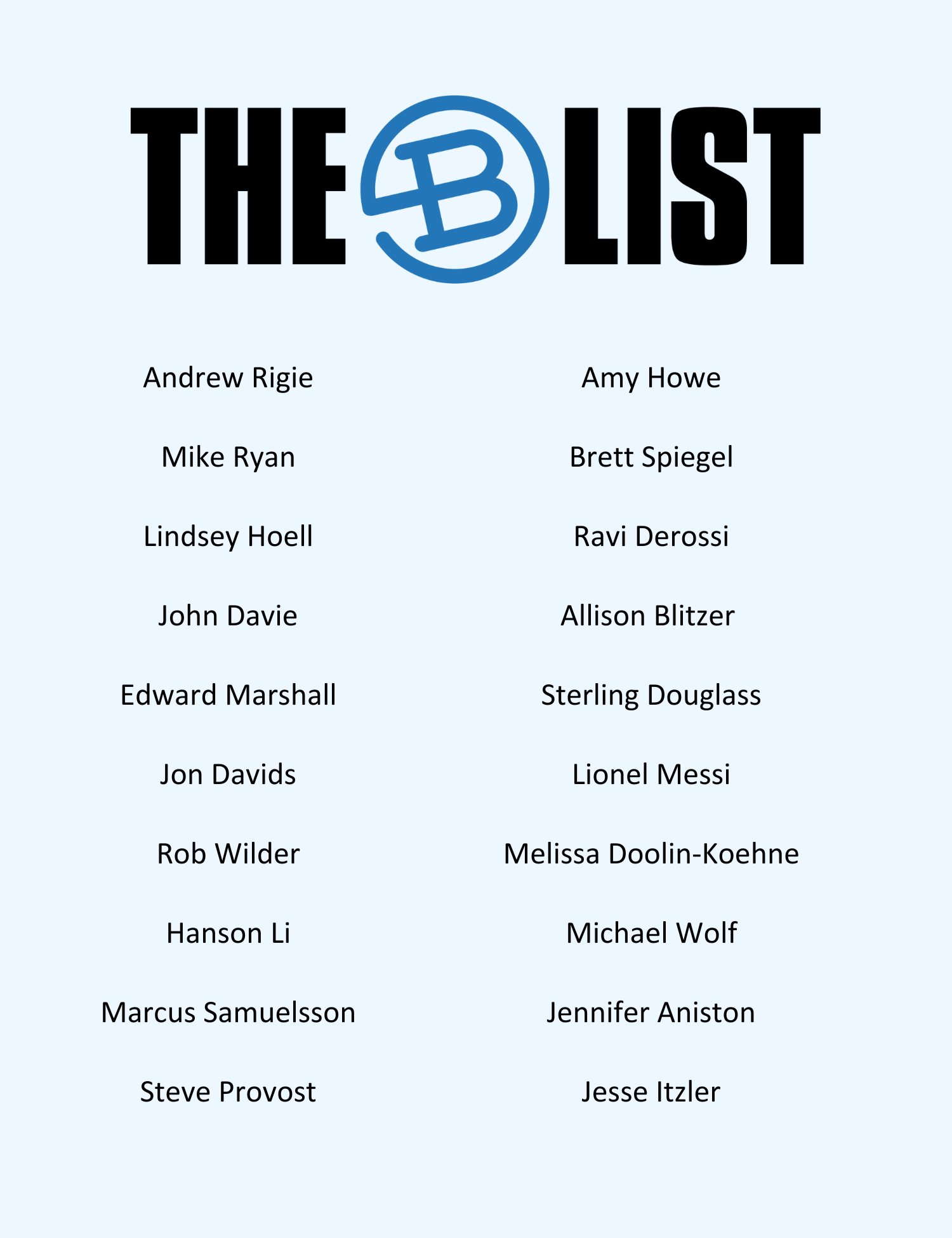 ---
MARKET COMMENTARY
Articles that caught my eye combined with some Branded commentary and insights.
The Global Systemically Important Banks (G-SIBs) have only become larger since the Global Financial Crisis. JPMorgan Chase has nearly doubled in size since the end of 2006. Bank of America's asset size has increased by more than 50% and Wells Fargo's assets have increased more than 300% since the crisis.
The collapse of SVB along with the seizing of Signature Bank, the support for First Republic by its peers and the rescue of Credit Suisse by UBS have also led to the bigger banks, well, getting bigger.
That's why I like this story so much. JP Morgan is not just interested in being bigger, they also want to be more in-touch and in-line with the needs of venture capital investors. They want to go earlier and deeper in the pool of early-stage clients.
As the article highlights, JPMorgan intends to become the digital destination for VCs, start-up founders and other investors. SVB played that role for so many venture capital platforms and their portfolio companies.  Aumni is a data analytics provider for start-ups and while the article didn't make the following clear, Aumni had an awesome and most direct relationship with SVB. If you banked with SVB, you were afforded an attractive opportunity to try and work with Aumni.
The article makes clear that Aumni will be part of JPMorgan's Capital Connect, which came out of "stealth mode" last year. If you want to understand what JPMorgan is doing but prefer to learn about it with the help of a 1980s film reference, I've got just the one.
As Jim Malone (Sean Connery) said in the movie the Untouchables, "if you're afraid of getting a rotten apple, don't go to the barrel, get it off the tree." JPMorgan doesn't want to pick up clients from the likes of SVB and the other regional banks that are catering to venture capital, they want these clients while their young, fresh and just getting started.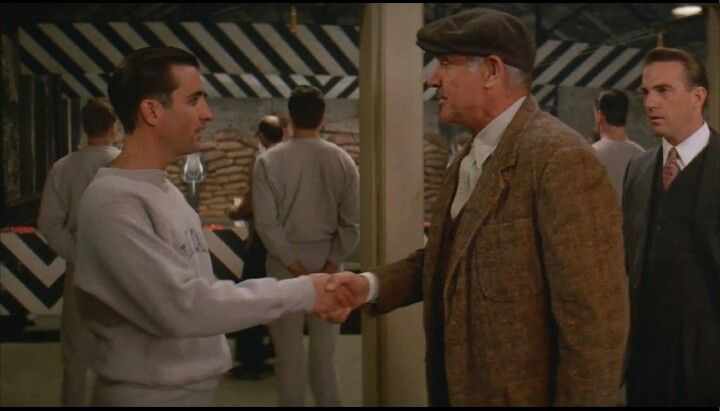 Long term readers of The Branded Weekend Update know that the number of times I've pulled an article from LinkedIn for this section is extremely rare. In fact, I think I've only done it once (and I asked permission from my friend and partner Mr. Chistopher Sebes when I did it).
Since I failed to ask for permission for this one, I hope Mr. Serhat Pala will either forgive me or take it only as a compliment that I found his piece to be a most excellent one to include here.
Serhat's "Back to Basics" for funding caught my eye and I simply agree with his premise that sometimes it's good to go back to basics.
There's been a lot of changes when it comes to the naming conventions and meaning around these different phases of funding. Does the nomenclature of funding rounds even matter? I think it does, just as I believe words, clarity, communication, and transparency matter.
I don't think the topics covered by Mr. Pala rise to the level of Daniel Patrick Moynihan statement that "everyone is entitled to his own opinion, but not to his own facts." However, I do appreciate his defining these different funding stages, how to strategize funding rounds and sizes, and what milestones should be targeted for that particular stage. Words matter, and putting some definitions, categorizations and framework around these important topics is a good thing for investors.
Mr. Pala, I hope it's okay that I shared your LinkedIn post with the readers of The Branded Weekend Update. I sincerely included your post b/c I enjoyed it and felt my readers would as well.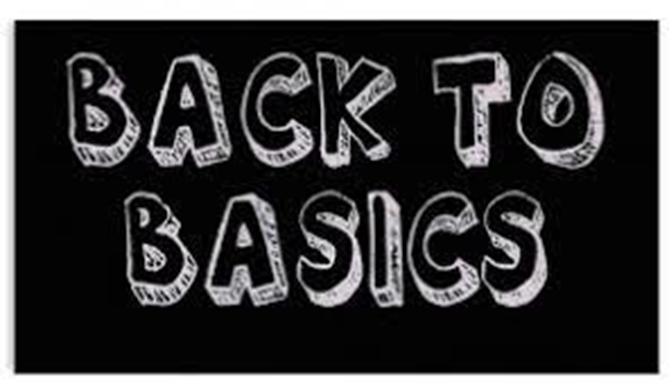 Do you like Clubs? Do you like Communities?
In last week's edition of the Weekend Update, I shared another newsletter that I enjoy very much from Branded's friends and partners at MarginEdge. The feedback and responses I received were very positive. I fully recognize that I didn't reach the same level of enthusiasm as Oprah's Book Club, but I was happy that people liked to see what I was reading.
So while I'm not suggesting this is going to become a permanent segment of the Weekend Update, I'm going to share another "read" or maybe club that I enjoy.
Please give the Co/Investor Club a look. This a community of like-minded investors who share ideas and deal flow. You get access to valuable investment information and presentation opportunities not available to the average investor.
I'm simply and only a member of this club and other than that, neither I nor Branded have any affiliation or commercial relationship with this crew. I just like them and in case you're wondering, I also like The Macallan, belong to Equinox and quite oddly, enjoy using the Nakabayashi Binder Notebooks.

---
TECHNOLOGY
It's time for another Partner Spotlight and we're excited to feature not one, but two of Branded's amazing partner companies this week!
We couldn't be more excited to showcase these two fantastic companies, both of whom are dedicated to making life easier for property managers and owners.
Leasecake is a game-changing lease management platform that streamlines lease administration and simplifies communication between landlords and tenants. And Ecotrak is an innovative facility management software system that puts finance, operations and facilities on the same page with real-time visibility, actionable insights and automation.  
But wait, it gets even better! Leasecake and Ecotrak have recently announced a partnership, which means that their already-amazing services will now be even more integrated and powerful. We're thrilled to see these two companies joining forces.
If you haven't already, be sure to check out Leasecake and Ecotrak - and don't forget to read all about their exciting new partnership in this article: https://ecotrak.com/newsroom/leasecake-partnership/.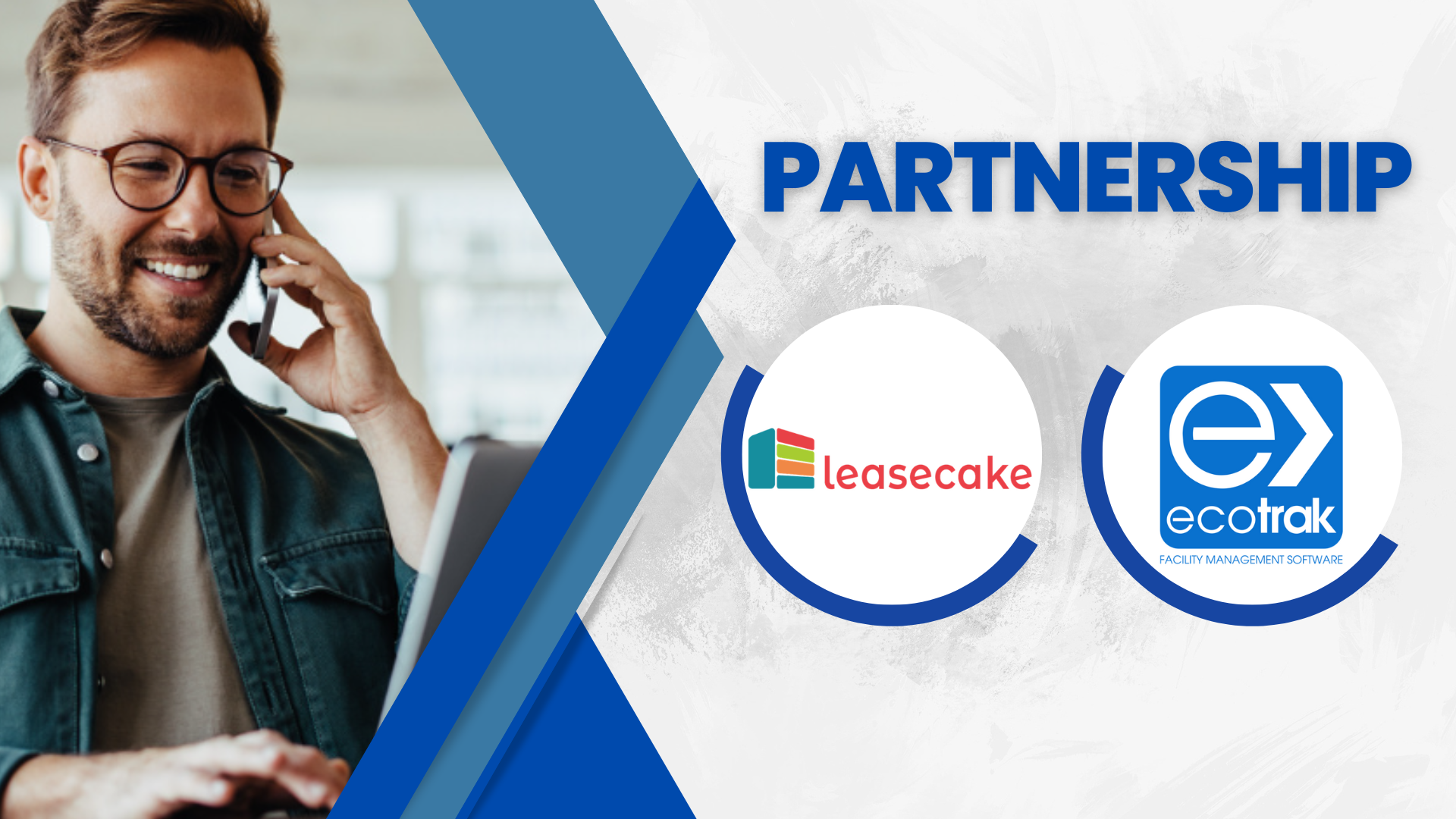 ---
FINANCE & DEALS
This Week's Market Snapshot
Stocks lower as banking worries continue
Focus shifts to Deutsche Bank
Market swings continue, but equities have been resilient
Markets attempt to rebound after post-Fed-meeting sell-off
As expected, the Federal Reserve raised interest rates by 0.25% at its March meeting, bringing the fed funds rate to 4.75%-5.0%
In both the equity and bond markets, we have seen more defensive posturing over the past month
Banking crisis may take time to resolve, but no sign of systemic risk
On Sunday, UBS agreed to buy Credit Suisse for $3.25 billion
Restaurant Industry Movers in the Market
—Data as of 3/24/2023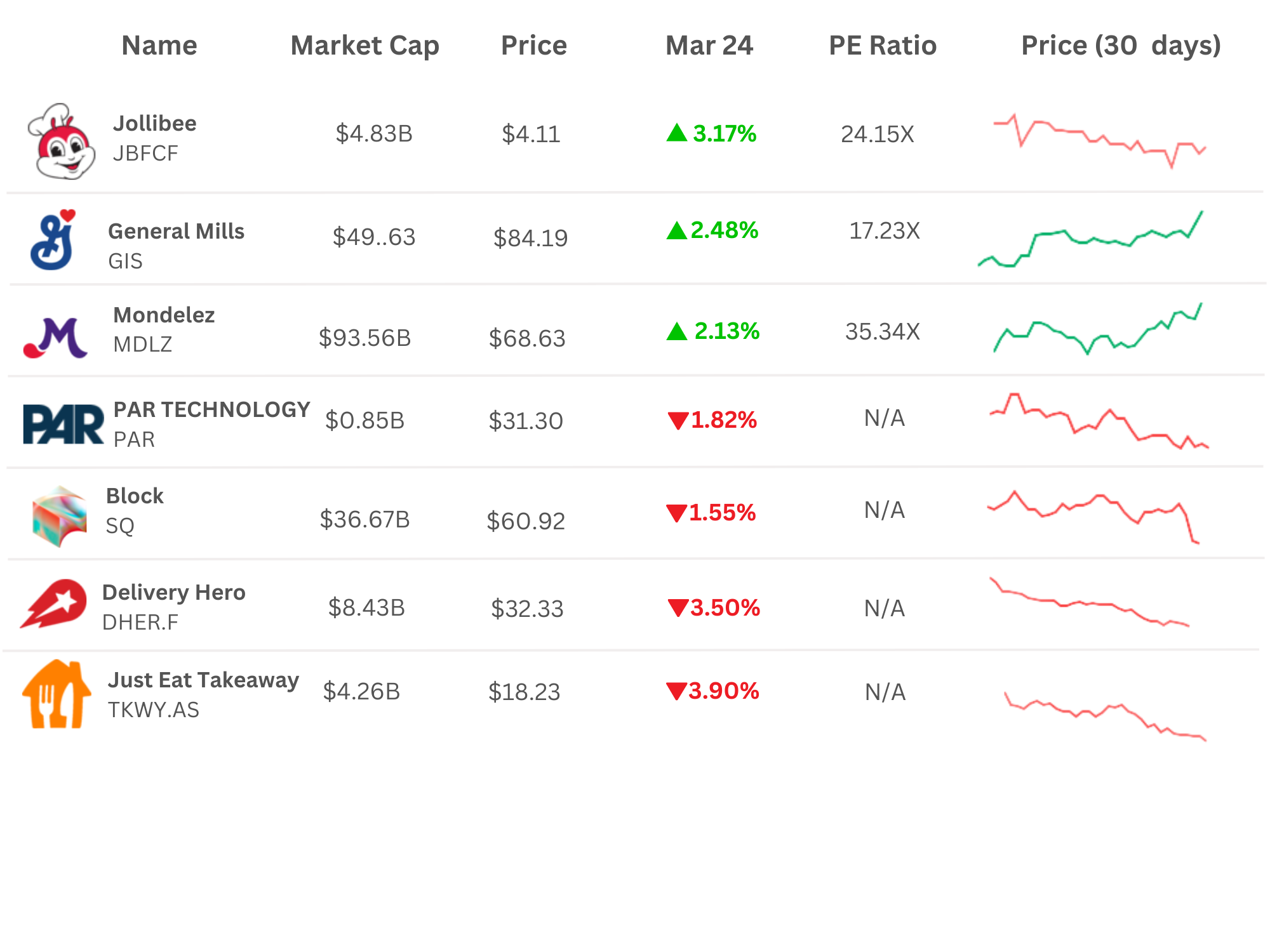 ---
BUSINESS
To any new readers, you should know that this is not my first time around the entrepreneurship block. Prior to Branded, I founded an asset management company and while I thought I've seen it all, I take pride in my ability to continuously seek out new challenges and learn something new.
The beauty of entrepreneurship lies in the ability to create something new, solve problems, and make a positive impact on society. It allows individuals to embrace creativity, take risks, and challenge themselves to constantly innovate and improve. Now while this all sounds like rainbows and sunshine, the journey to success is filled with thunder and lightning.
As a CEO you have to make the hard decisions, and reaching a certain level of success can be a Catch-22. Often times you are faced with so many opportunities you don't know which path is the right path, and while this seems like a good problem to have, many companies fail because CEOs are forced to divide their attention rather than focus on successful growth.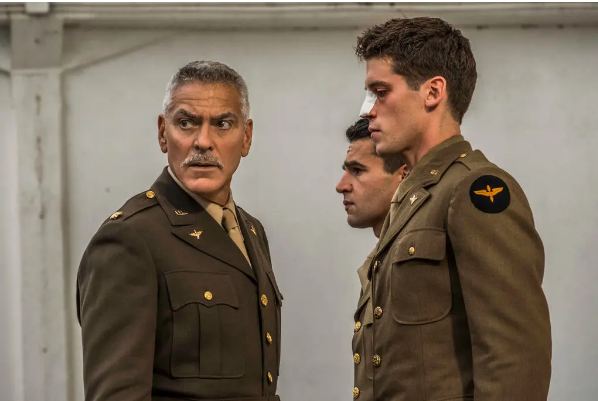 Luckily you can hire an entrepreneur in residence (EIR) who is seasoned and can take on new ventures. Here are some benefits of hiring an EIR:
Managing portfolio business
Developing key partnerships strategies
Streamlining nitty-gritty operations
---
PODCAST
Tuesday, March 21st- Hospitality Hangout: In the latest episode of The Hospitality Hangout, Michael "Schatzy" Schatzberg "The Restaurant Guy" and Jimmy Frischling " The Finance Guy" chat with Otto Othman, Chief executive officer and Co-founder of PINCHO, a premium Latin street food concept.
Othman was born and raised in Brazil and moved to the United States when he was sixteen. He was a software developer for years, then design and advertising. Prior to PINCHO he was a creative director for a large advertising agency. Othman says, "I'm a big computer nerd and I got into design and I was working for this ad agency. But prior to that, I did a lot of work in the hospitality industry. So the biggest nightclubs in Miami, the biggest restaurants, I was part of a boutique agency that that's what we did for a living we branded them, we created campaigns for them, so I kind of fell in love with hospitality."
Listen to the full episode on Spotify, Google Podcast, Apple Podcasts, or Amazon Music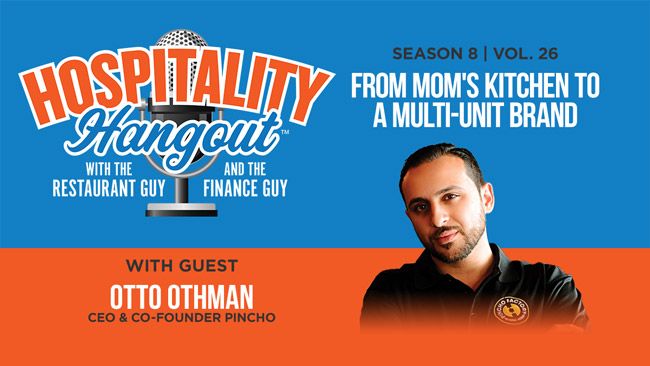 ---

Are you looking for a tech solution? A new partnership? Or maybe an easy way to build your tech stack??? Check out BOOM a food service marketplace!‌
‌‌
‌BOOM a food service marketplace! is a digital ratings and review platform providing best-in-class technology, innovation, professional services and suppliers for the entire spectrum of the hospitality industry.‌
We're excited to highlight our new Marketplace Partners in the concept development space!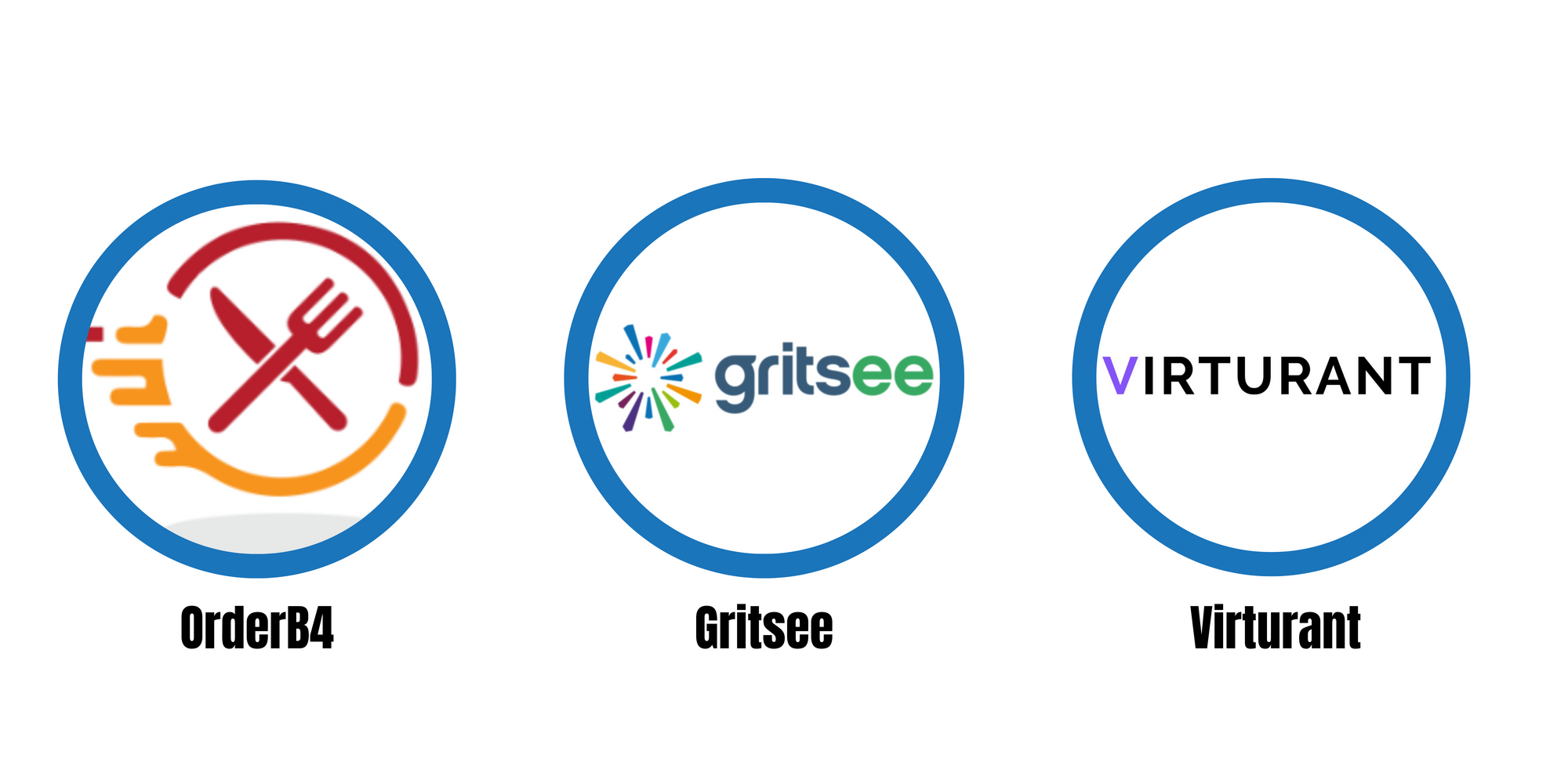 ‌‌
‌Want to learn more? Click HERE or contact us at boom@brandedstrategic.com
---
IN THE NEWS
Hospitality Tech and F&B Innovation IN THE NEWS:
We love to highlight Food Service & Hospitality news, especially when it's Partners & Friends making it!
And in other News…please see some of the stories that caught our attention and that we're paying attention to. This week was loaded with headlines and news!!
---
MARKETING
🎰 WHEEL OF FORTUNE SLOTS
Are you going to the Bar & Restaurant Expo or the Pizza Expo in Las Vegas next week? I'll be there with Schatzy. Let's connect.
Be sure to put this in your calendar:
RESTAURANT & TECH LEARNING SESSION
BAR & RESTAURANT EXPO
(Wednesday 2 pm - Room, S225)
What does a fully tech enabled restaurant of the future look like? Join us to hear from 3 restaurant brands who have built tech systems that drive wild revenues.
I'll be leading a panel at Bar & Restaurant Expo, Wednesday at 2 pm along with Sam Stanovich from Big Chicken and Matt Flandermeyer from Wahoo's Fish Tacos.
Come get all your restaurant tech questions answered!
Also, there are a number of fun extracurricular things happening that are way too long for this email. If you want to know about them, email me: rev@brandedstrategic.net
Thanks!
Rev Ciancio
Branded Strategic, Head of Revenue Marketing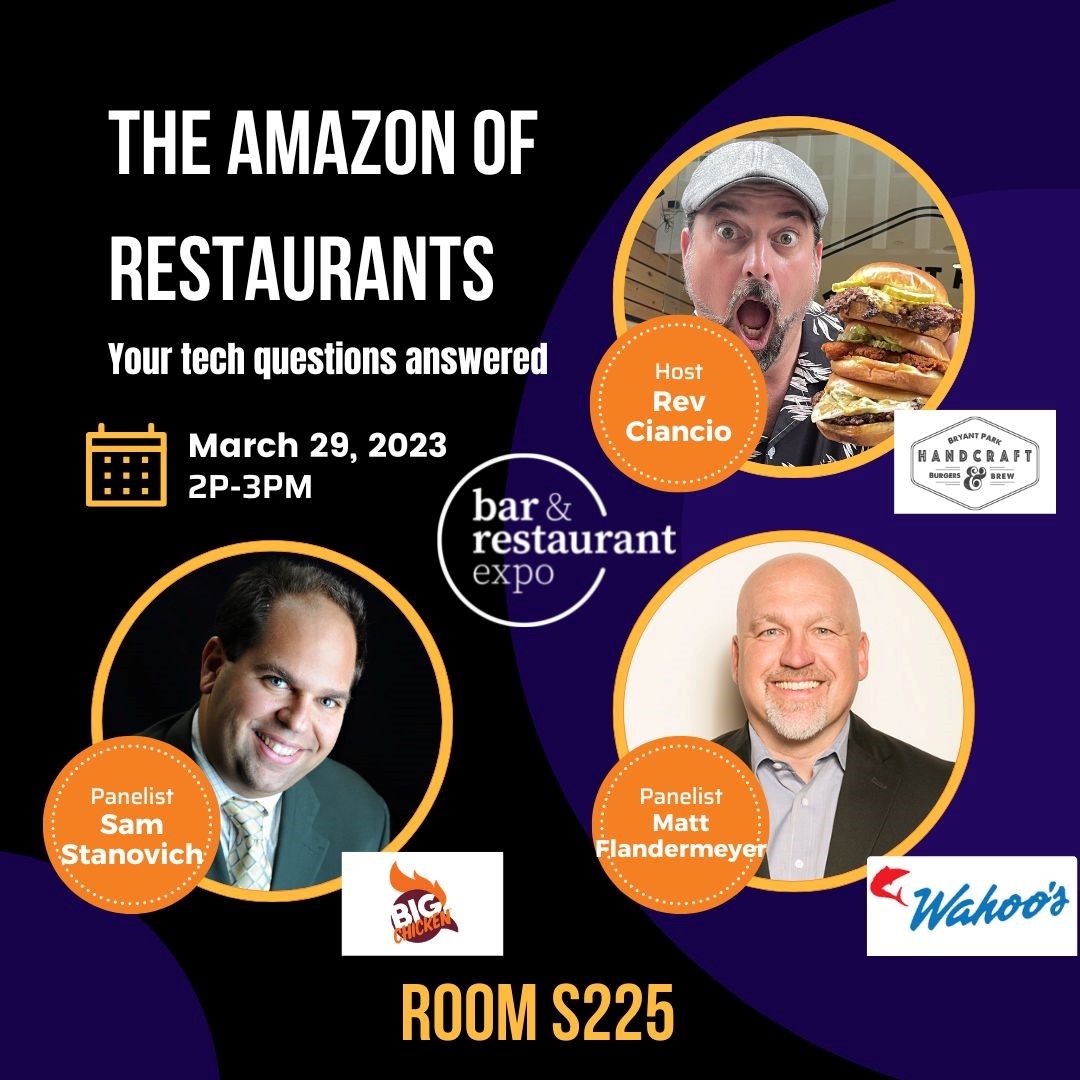 That's it for today! I wish you a wonderful weekend!
See you next week, (about the) same bat-time, same bat-channel.
It takes a village!
Jimmy Frisch & Julia Suchocki
Branded Hospitality Ventures
jimmy@brandedstrategic.com & js@brandedstrategic.com
235 Park Ave South, 4th Fl | New York, NY 10003
---
Branded Hospitality Ventures ("Branded") is an investment and advisory platform at the intersection of food service, technology, innovation and capital. As experienced hospitality owners and operators, Branded brings value to its portfolio companies through investment, strategic counsel, and its deep industry expertise and connections.
Learn more about Branded here: Branded At-A-Glance_March 2023