Friends of Branded!
Happy Saturday!
This week a friend and Branded LP told me that we're currently "living in the land of imperfect" (attribution to you MC).
This comment was made in connection with a re-pricing and re-capitalization of a company where we both have an interest. One of my favorite sayings or "isms" is not to let perfection be the enemy of good enough. This is my variation of an aphorism which means insistence on perfection often prevents the implementation of good improvements. The Pareto Principle or as it's far more commonly known as the "80-20 Rule" states that for many outcomes, roughly 80% of consequences come from 20% of causes. The point is that achieving absolute perfection may be impossible and so, as increasing effort results in diminishing returns, further activity becomes increasingly inefficient. (The above section of TBWU was 'sponsored' by Roget's Thesaurus and Wikipedia). 😊
I appreciated my friend's expression so much more than my own, that I told him to make sure he checked out this week's edition of TBWU. However, when searching for images of the "Land of Imperfect", I admit what I found was not only less than perfect, but they were not even good enough. I'm therefore willing to share an article I found by Tanci Leroux that talks about The Magical Land of Imperfection and then use an image of one of my favorite albums growing up – Genesis' The Land of Confusion from 1986.
The fact is, we are living in the land of imperfect and that brings me back to the importance of agility, creativity and also fairness. I know many people, including myself, are in the trenches, adjusting their respective businesses to meet the conditions of the current market and trying to stretch each and every dollar. There are both tremendous opportunities and challenges in front of us. I'm a free markets person and I completely respect and appreciate the actions one elects to take or not take. Volatility is a very scary thing, but one that also creates tremendous opportunities.
I don't make light of the hard work and stress that so many people are facing.  Not at all! But please don't lose sight of the journey we're all on. It can't be all about the destination b/c if that were the case, why would you ever read a book, they always end with the same two words "The End" (attribution to you Doc B). You read the story to be on the journey the author is taking you on. Of course, the results matter, but so does the process.
So don't let perfection be your enemy. Take a step back, look at what you're trying to solve for and how you can get there with your partners, colleagues, clients, customers and friends. In the immortal words of another favorite rock band, you can't get everything you want, but you might just get what you need.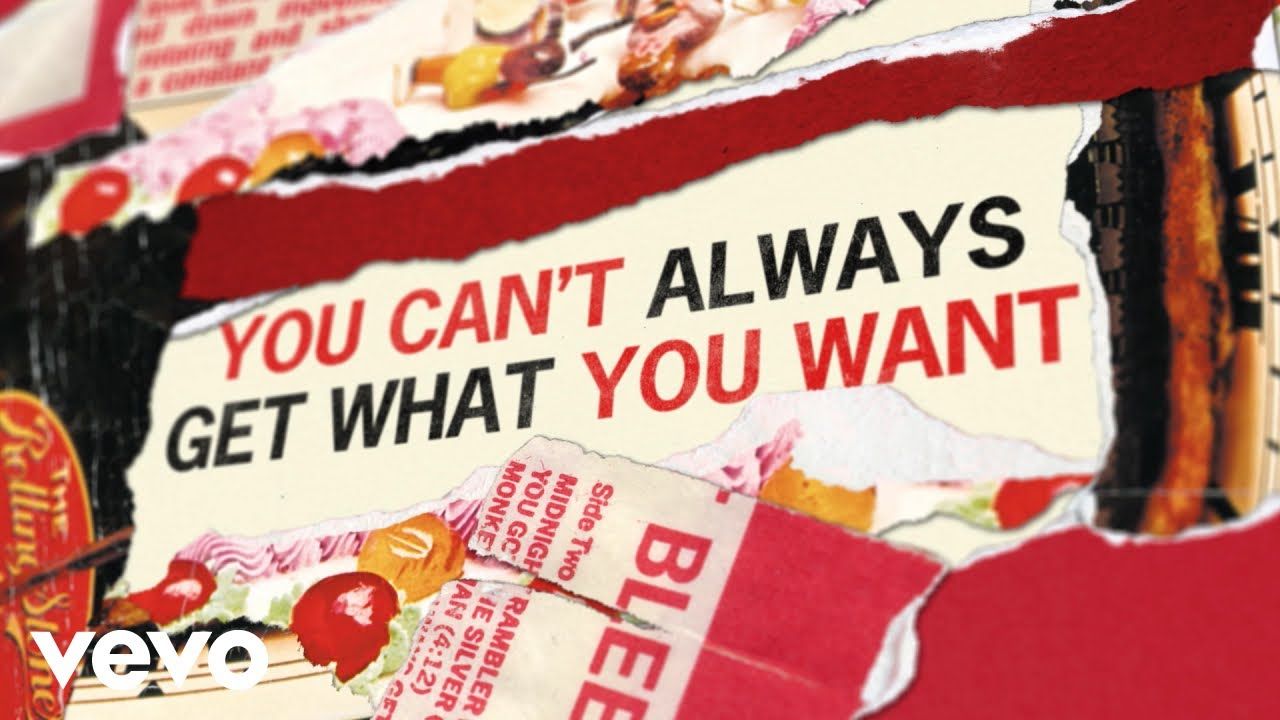 Finally, this is the last TBWU before next week's Branded Restaurant Marketing Summit. I'm so amazed, grateful and appreciative of all industry experts that are rallying behind our own restaurant evangelist and leading team lunch organizer over at B Works, Rev Ciancio, and the entire Branded Marketing Team.
The event is taking place on January 25th & 26th and is dedicated to hospitality operators and will strive to help them gain insights including some specific tools to help give a boost to their marketing efforts in 2023.
Readers of TBWU know our obsession with guest engagement, loyalty, the customer journey and the need to meet our guests where they're at. The importance of personalization and knowing your guest can't be overstated as we know the value of a loyal customer (the Lifetime Value) versus the costs of acquiring new ones (and please remember, we hate discounting!).
Please take a look at the link above to this event and participate in any way, shape or form that you like. I'll use this last line of the "top of the fold" section to thank all the subject matter experts that have committed their time and contributed some amazing content to make this a most special event. You're also all doing this with incredible enthusiasm, energy and passion. Thank you and I appreciate you for all your help, support and effort.
Okay, as always, there's a lot to cover, so Let's Go!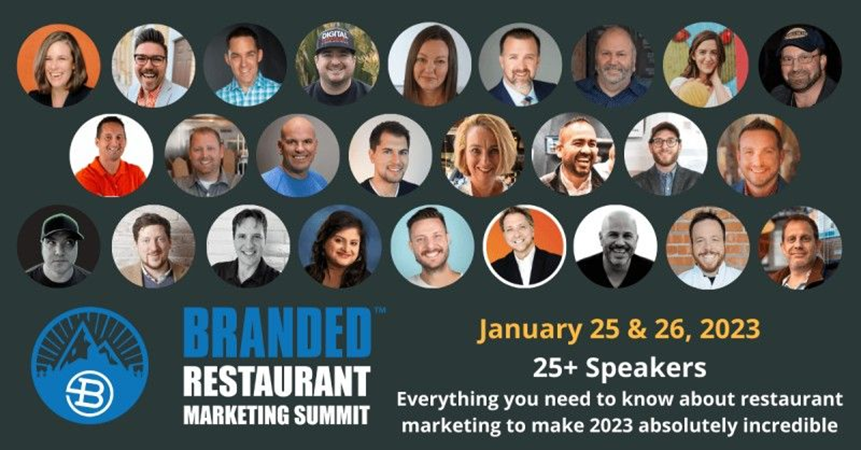 ---
MARKET COMMENTARY
Articles that caught my eye combined with some Branded commentary and insights.
Is it just a coincidence that I'm pulling an article from our friends at Food on Demand by Tom Kaiser that features Michael Lukianoff, a data scientist and partner at Results Thru Strategy in the same edition of TBWU that features our friend and partner Fred LeFranc, the Founder, Chaos Strategist and Change Agent at Results Thru Strategy as a guest on the Hospitality Hangout? What did Albert Einstein say about coincidences? 😊
Mr. Lukianoff, who recently founded Extropy360, a decision intelligence company, expects price elasticity can no longer defy gravity. The challenges in the supply chain combined with inflationary pressures that we haven't seen in 40 years is forcing restaurant operators to make key and hard decisions on everything from menu engineering to standards of service.
Michael shares that during the rise of delivery over the last decade, he was fascinated by customers who were willing to pay more to have restaurant meals delivered to their homes and offices, devoid of the ambiance and service of an arguably superior dine-in experience. These days, however, Michael asserts that every aspect of pricing is under the microscope as consumers are being strained by inflation that's more intense than anything seen in recent memory.
My favorite part of the article was the comparison between real estate site selection (which is heavily steeped in customer data) and restaurant pricing intelligence that Mr. Lukianoff feels is a fair one. Restaurant operators rely heavily on their experience, expertise, and gut instincts. The Branded Team believes all of those things are important and of course valuable. However, we also argue that when data and analytics are utilized properly, we promise the operator that their experience, expertise and gut instincts will be even better and more effective!
In the category of making Branded itself part of the Market Commentary section, I'm thrilled to share some exciting news that Growth Advisors International Network - GAIN has teamed up with Branded to bring value to its portfolio companies and advisory clients through investment, strategic counsel and our deep industry expertise and connections.
You can check out the announcement in the above link, but I wanted to share the two quotes from the article:
From Michael Cohen, the Managing Partner at GAIN, "we are proud to be aligned and working with the talented industry leading team at Branded and look forward to a very effective and long-term relationship. Our joint focus on impactful and innovative technology in the foodservice, travel and hospitality industry, brings about so many synergies and through our combined service offering, strategic advisory and deep expertise in the sector, we look forward to truly accelerating innovation and partner/client growth in the industry."
And my own thoughts on this coming together with GAIN I believe you'll find on-brand, "as Andre Maurois said, 'he who wants to do everything will never do anything.' Our motto at Branded is that it truly takes a village, and we are thrilled to add GAIN to our community of industry experts, evangelists and innovators."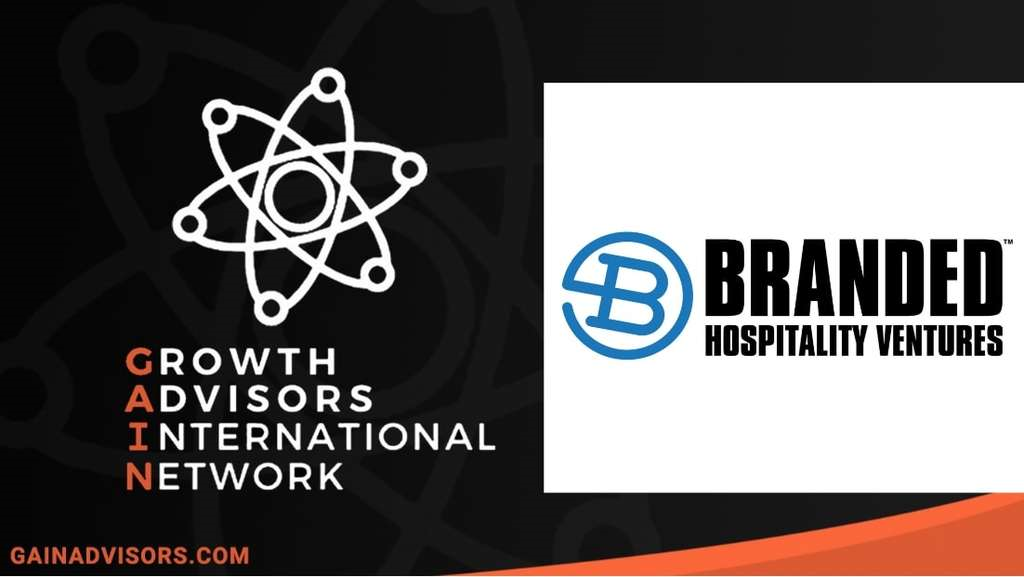 ---
TECHNOLOGY
We've all been witness to the pendulum in society, but have we really noticed the swing in restaurant technology preferences over the years? Most providers in the decade of innovation spanning 2010-19 had to be all-in-one platforms serving as loyalty, messaging, and mobile apps and in the case of a few, even payments were included. This all began to shift toward the end of the decade as the all-in-one platforms were not able to keep up with innovation.
Open API infrastructure gave the flexibility required to connect to other platforms, but it came with a price tag and a vendor management layer that very few organizations could manage, execute or even afford.
Most all-in-one providers doubled down on more products to sell, increasing the amount of revenue they could pull out of each restaurant location. But rather than getting more value from having one provider, brands found themselves paying a premium, but not getting a best-in-class platform. These issues still exist today.
Click below to learn more about Branded partner Spendgo and their technology that's changing the loyalty game for restaurants. ---
FINANCE & DEALS
JPMorgan's Jamie Dimon lays out economic forecast for 2023 and worries over geopolitical conflict
Week Ahead Economic Preview: Week Of January 16, 2023
—Read the article from S&P Global Market Intelligence
The week ahead will again be adorned with an abundance of economic data including December's retail sales and industrial production figures from both the U.S. and China. Fourth quarter GDP from China will also be released. Bank of England watchers will meanwhile be eager to see U.K. labour market and retail sales data. Additionally, U.S., U.K. and German PPI plus eurozone and Japanese CPI will help assess the global inflation trend. On the central bank front, monetary policy meetings in Japan, Norway, Malaysia and Indonesia unfold.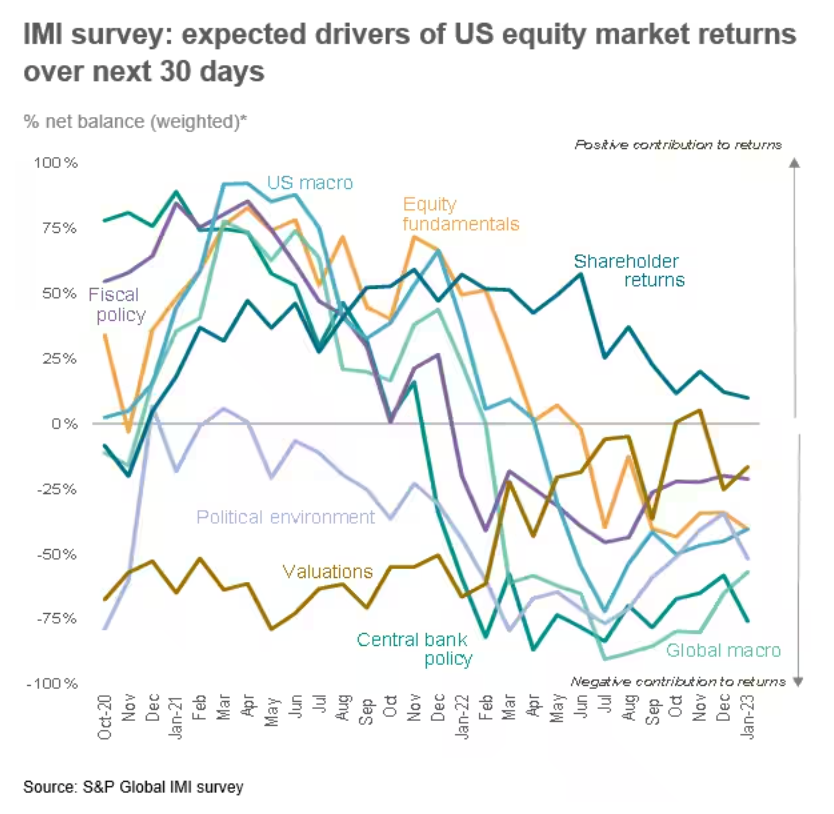 Restaurant Industry Movers in the Market
—Data as of 1/20/23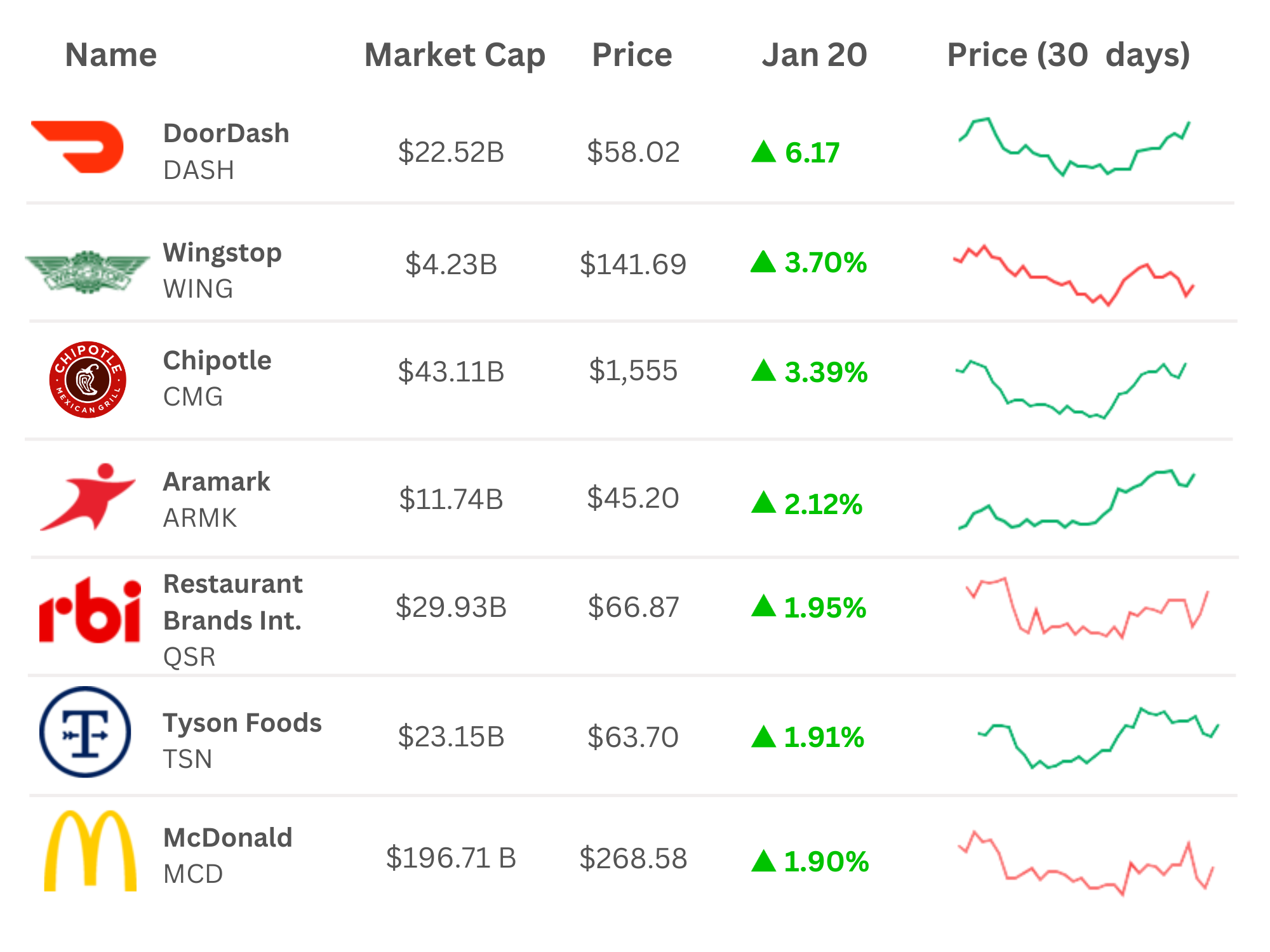 ---
BUSINESS
Tech is no longer a nice to have, it's a need to have. For a restaurant to be successful in today's world it must be agile and adapt quickly to changes in procedures and protocols.
Below please find a few insights from some of the largest consulting firms in the world.
---
PODCAST
Tuesday, January 17th- Hospitality Hangout: In the latest episode of Hospitality Hangout podcast, Michael Schatzberg "The Restaurant Guy" and Jimmy Frischling " The Finance Guy" were on the road at the ICR Conference 2023 in Orlando, Florida with guests Jim Balis, Managing Director, Capital Spring, Scott Lawton, CEO & CoFounder, Bartaco and Fred LeFranc, CEO, Results Thru Strategy.
Here are just a few highlights from the episode:
- CapitalSpring closes latest fund back in April and there are more investments to come!
- Scott Lawton has 6 new Bartaco openings in the pipeline and he shares what he believes will be the big tech trends of 2023
-Fred Lefranc dates back to 2007 when him and 3 others got together to launch Results Thru Strategy.
Listen to the full episode on Spotify, Google Podcast, Apple Podcasts, or Amazon Music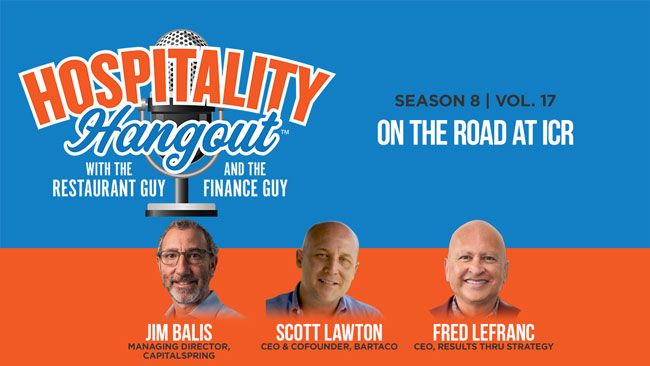 Thursday, January 19th- Branded Insights: Future-Proof Procurement
Few have said that running a restaurant is easy. In fact, it can be downright challenging. And, when you factor in the difficulties ushered in by supply and labor challenges, these days it can be close to impossible to run a successful and profitable business. In truth, a lot of operators are living on the edge, as in marginally, which ironically is the space that can make or break the bank.
---

Are you looking for a tech solution? A new partnership? Or maybe an easy way to built your tech stack??? Check out BOOM a food service marketplace!‌
‌‌
‌BOOM a food service marketplace! is a digital ratings and review platform providing best in class technology, innovation, professional services and suppliers for the entire spectrum of the hospitality industry.‌
‌‌
‌Want to learn more? Click HERE or contact us at boom@brandedstrategic.com
---
IN THE NEWS
Hospitality Tech and F&B Innovation IN THE NEWS:
We love to highlight Food Service & Hospitality news, especially when it's Partners & Friends making it!
And in other News…please see some of the stories that caught our attention and that we're paying attention to. This week was loaded with headlines and news!!
---
MARKETING
If you're seeing this, you're here to play your A Game. And because you are here to win, you're going to want to register RIGHT NOW for the Branded Restaurant Marketing Summit.
It's a FREE, online, virtual summit happening January 25th that features 33 of the top thought leaders and marketing experts in the restaurant business.
Loyalty
Local Search
3rd party deliver
New guest acquisition
Social media
Email
SMS
Reputation management
Direct mail
There is no topic left behind!!
Register NOW for the 2023 Branded Hospitality Ventures Restaurant Marketing Summit.
Did we mention its FREE!!? REGISTER HERE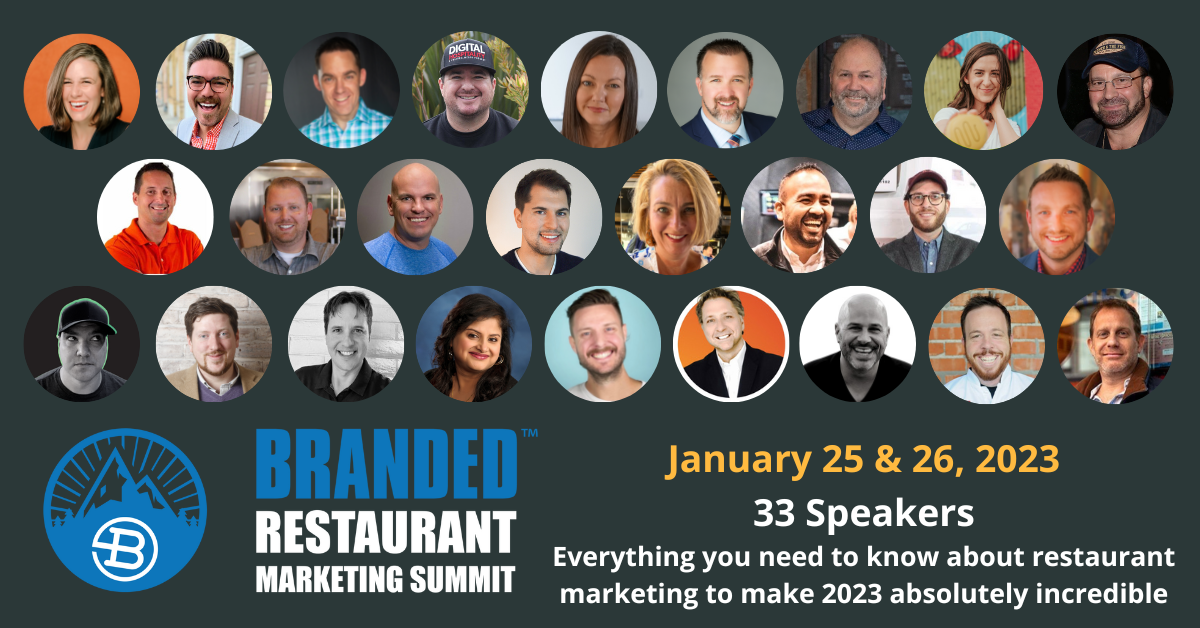 ---
That's it for today! I wish you a wonderful weekend!
See you next week, (about the) same bat-time, same bat-channel.
It takes a village!
Jimmy Frisch
Co-Founder & Managing Partner
Branded Hospitality Ventures
jimmy@brandedstrategic.com
235 Park Ave South, 4th Fl | New York, NY 10003
---
Branded Hospitality Ventures ("Branded") is an investment and advisory platform at the intersection of food service, technology, innovation and capital. As experienced hospitality owners and operators, Branded brings value to its portfolio companies through investment, strategic counsel, and its deep industry expertise and connections.
Learn more about Branded here: Branded At-A-Glance_Jan 2023