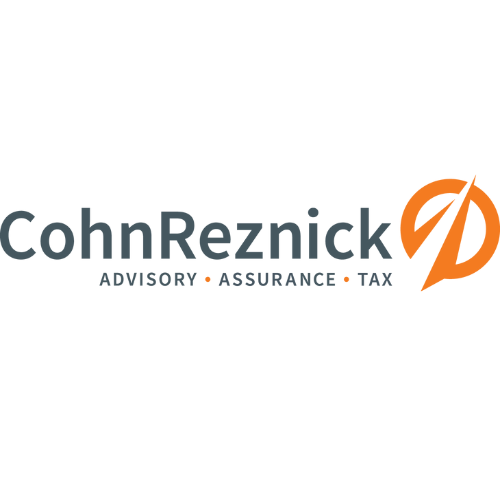 Together with CohnReznick
Serving hospitality and technology organizations through all stages of the business lifecycle
Friends of Branded!
Happy Saturday and I hope everyone had a good week.
Mr. Jonathan Goldsmith played The Most Interesting Man in the World in a truly special advertising campaign for Dos Equis beer. This debonair, older gentleman, began appearing in this both humorous and outrageous campaign in 2006, until the campaign ended in 2018 (Mr. Goldsmith's reign as the most interesting man actually ended in 2016 as he was replaced by the French actor Augustin Legrand).
I've never (and I mean NEVER) started off a Weekend Update with so much attention given to the photo of the edition, but when my co-author Julia Suchocki saw what I used for the image for this week's edition, her first reaction was to ask me "what movie did I pull from?" (Do I really pull from movies that often…that's a rhetorical question…I know I do). 😊 At dinner last night (over at Toloache, thank you DR), even my sister-in-law needed some explanation of this most famous pitchman who became a popular internet meme.
For the readers who may not recognize or know of the 'Most Interesting Man in the World' (and the below was pulled, with attribution and appreciation, from a Daily News article in 2015), here are the Top 10 funniest lines associated with this advertising icon:
10. If he were to pat you on the back, you would list it on your resume.
9. He once ran a marathon, because it was on his way.
8. Mosquitos refuse to bite him purely out of respect.
7. If he were to mispronounce your name, you would feel compelled to change it.
6. If opportunity knocks, and he's not home, opportunity waits.
5. His two cents is worth $37 in change.
4. Once, a rattlesnake bit him. After five days of excruciating pain, the snake finally died.
3. When he has a 50/50 shot, the odds are 80/20 in his favor.
2. He has won the lifetime achievement award, twice.
1. His words carry weight that would break a less interesting man's jaw.
Come back to me Weekend Update readers…come back…I know the above was at least worthy of a few chuckles and smiles, but I need you to come back.
This top-of-the-fold section is about the importance of staying relevant, in good times, bad times and otherwise! It's easy to be engaged, communicate and "be there" when things are going well, but what about when things are more challenging, the roads & waters are rough, and capital is scarce? Are you still relevant?
You know when it's most important to be present, show-up and "be there?" Right freaking now! I wrote several weeks ago that the market and specifically investment capital for emerging tech companies (and really tech companies along the entire maturation curve) had changed course. Growth at all costs? No thank you! Growth at all? ABSOLUTELY…but only if you've reached breakeven and are self-financing! Is that fair for the market to make such an aggressive change so abruptly? Who said life and business are fair!?! That's the reality and more and more companies in the emerging tech space have gotten the message and have thrown out their business plans and adjusted to the realities of the current environment.
The military, like business, requires agility and the ability to adapt, pivot and be relevant! A deal friend of mine, who retired from the US Marines Corps, after several tours of active duty, explained to me that he was trained to understand that no plan survives the first contact with the enemy, and you must be prepared to adapt (thank you Vino). I will bring this back to business, but with the full recognition that my friend faced real enemies while I'm talking about markets, valuations, and the availability of capital (it's always important to keep things in perspective).
What I continue to be most enthused by is the resilience of the hospitality industry and that includes the technology sector which is building, creating, and delivering for the industry. The sales growth, low churn, and resilience of so many of Branded's portfolio companies and their commitment to creating value for the foodservice and hospitality industry continues to amaze me. You want to see an industry that knows how to adapt? How many restaurants do you know managed to create off-premise businesses overnight? How many tech companies hunkered down to reinvent themselves when on-premise business was shut and off-premise solutions were required? What about the restaurants that become grocers virtually overnight? Here's a most local (NYC) example – Juice Press created JP Grocery during the height of the pandemic and guess what, JP Grocery continues as a most meaningful business today.
What is your company's value proposition? Who does your company serve? Your company was worth $XXX a year ago and is now worth something less than $XXX? Suck it up buttercup. You can visit the grave, but you can't move in or camp out there.
There are many ways to be relevant and I couldn't possibly cover them all in this section (without extending the length beyond even the most devoted and loyal readers). However, here's one thing that is required, no matter what business you're in – show-up and communicate with your teams, clients, customers and guests! You can't only communicate when things are good and going well. Respectfully, that's easy and is table stakes.
According to Merrian-Webster, "when the going gets tough, the tough get going" is an idiom that means when there are problems, strong people work hard to solve them. The origin of this saying is attributed to Joseph P. Kennedy, the father of President John F. Kennedy. And to be nothing less than fair, it's ALSO attributed to American Football coach Knute Rockne. It's also a pretty fun and catchy song by Billy Ocean, released in 1986 (and if you watch the video, that's right, Danny DeVito, Michael Douglas and Kathleen Turner are all in white suits singing back-up).
Is this top-of-the-fold section a pep talk? If that's how you're reading it, then yes, yes, it is.
This environment for your restaurant, bar, hotel, tech company or business may be tough, but remember why you started it and who you're doing this for. You thought it would be easy? The highest achievers are the ones that persevere during the hardest times. In a previous edition of The Weekend Update, I referenced Fred Rogers with his quote to "look for the helpers."
Today I'll recommend you surround yourself with people that offer encouragement and perspective and ideally people who have an understanding of what you're going through. At Branded, we created the Branded Bunch, which is a Zoom call we arrange for the CEOs of our Partner Companies. Our CEOs are asked to participate on video calls where we've picked the topic that we feel would be relevant and of course interesting. Regardless of the topic, it's an opportunity for CEOs to speak and connect with other CEOs, share ideas, identify areas of cooperation, and hopefully find a support system for guidance and insights.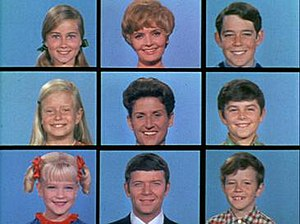 You want to be relevant? Find out what you can give, what you can do and where you can help someone else. You'll be surprised what comes back to you. Don't expect it and don't require it, but it will come, b/c I've always believed, the more you put out there, the more will come back to you.
I'll end this top of the fold section with a quote from Theodore Roosevelt – "in any moment of decision, the best thing you can is the right thing, the next best thing is the wrong thing, and the worst thing you can do is nothing."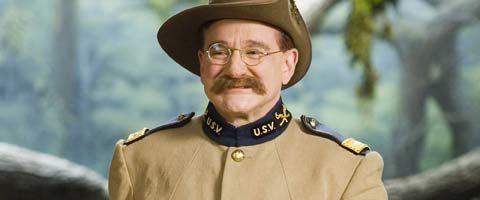 Okay, as always, we've got a lot to cover. Let's Go!
---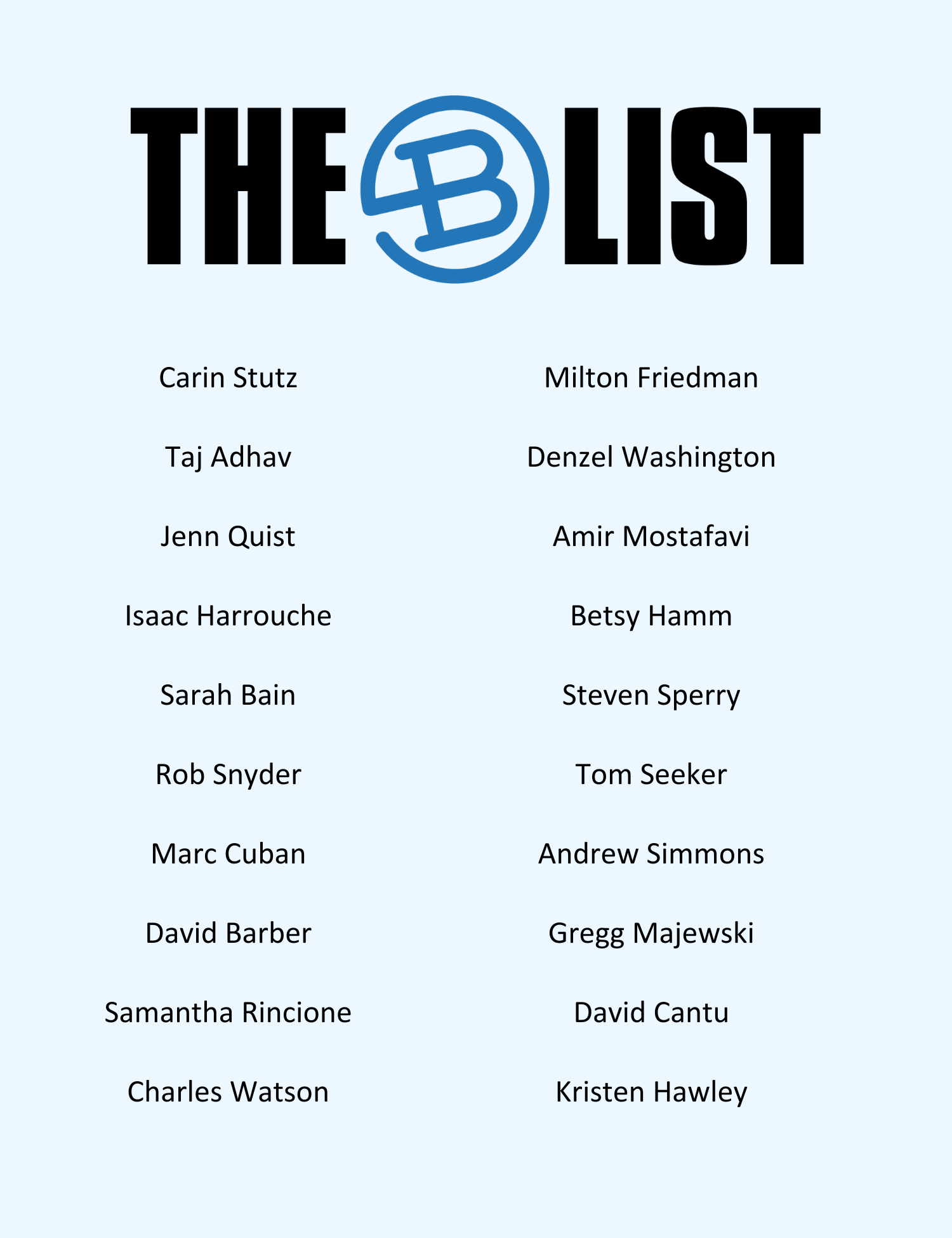 ---
MARKET COMMENTARY
Articles that caught my eye combined with some Branded commentary and insights.
When you start off the top of fold section with essentially a "pep talk," you need to follow-up with some substance. That's why I grabbed this article from Abdo Riani who took four lessons for start-up founders from the writings of Nassim Taleb.
Nissim Taleb is a renowned author, mathematician and former options trader who is known for his work with probability theory and risk management. Nissim's writings have become popular among start-up founders for its focus on understanding risk and uncertainty. I highly recommend the article, but for those that aren't interested in clicking the link, here are the 4 principles Mr. Taleb believes start-up founders can benefit from: (i) Embrace Experimentation and Iteration; (ii) Find Antifragility; (iii) Focus on the Long-Term; and (iv) Emphasize Skin in the Game.
I can think of other famous people that believed, as Nissim Taleb does, that among many things, having skin in the game matters.
The article concludes with the following: the principles in the writings of Nassim Taleb are very useful to understand how to thrive in a volatile environment, which makes them extremely applicable to tech startups.
Seems like this quote could have made it into this week's top of the fold. 😊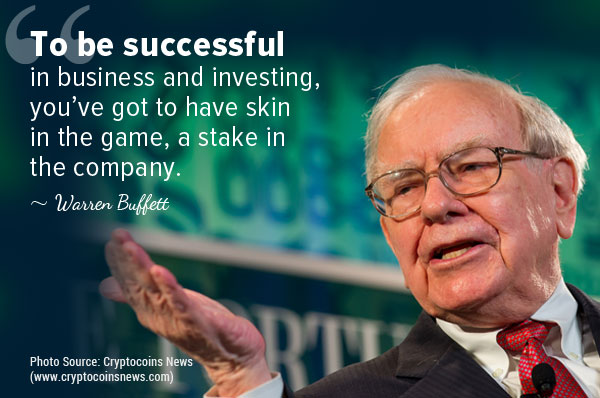 This article by Krystal Hu and Jeffrey Dastin follows the story of a hot artificial intelligence company that could reshape the way people work. It also highlighted the herd mentality of investors not wanting to miss the next great thing and specifically the euphoria of AI.
The enthusiasm certainly arguably makes a great deal of sense of course, particularly given the rapid push by Google and Microsoft in AI ad the heightened competition in Silicon Valley. AI represents one of the true hotspots in an otherwise slowdown in the world of venture capital.
Venture Capitalists are well known for being paid NOT to miss the next great thing as opposed and that puts a great deal of pressure on VC platforms NOT to miss the next big thing and even worse, let their competition get the jump on them. The article highlights the current craze over generative AI that has exploded with the popularity of ChatGPT. The article makes reference to Mr. Samir Kaul, a founding partner at Khosla Ventures and his view about the "herd mentality" which he feels will result in mediocre and lackluster AI companies getting funded (which Mr. Kaul believes will "fail and give the sectors a black eye." The article talks about the importance of AI companies presenting a real application.
You want an AI company with real and most current applications? Please allow me to channel my inner Joe Pesci and remind everyone how angry we get when our takeaway or delivery order is incomplete or wrong. We're not happy and we may well require the restaurant to send another drive to us to fix the problem. If you thought off-premise orders via third-party delivery platforms had poor margins, try sending out a second delivery driver to fix the issue and see the margin be wiped out completely.
You know what existing AI platform addresses this specific issue?!? AGOT.AI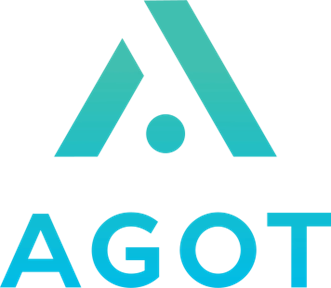 Agot addresses key pain points for operators in restaurants including, wait for it, order accuracy, food waste, speed, of service and more. They use computer vision technology to observe restaurant operations, deliver real-time employee prompts, and generate actional analytics.
If that last sentence was less than easy to understand, just remember what Joe Pesci said in Lethal Weapon 2 and embrace that Agot will prevent your guests from getting "less-than" at the drive-thru! You want a real application? Do you like apples? Well, how you like these apples: Agot.ai Solutions for QSR.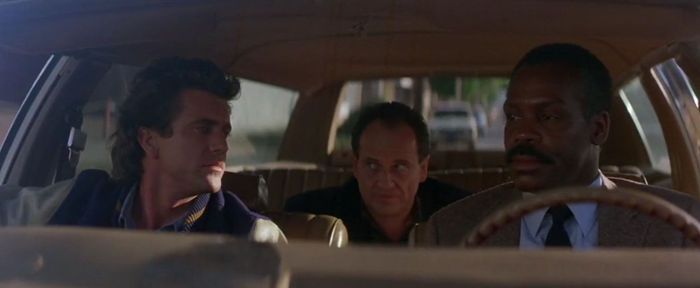 The past two weeks I've been posting a little something-something about what I'm reading and who I'm following. The feedback on my including this was once again positive, so let's keep this going.
If you're a subscriber of The Weekend Update, then my hope is that you're interested in foodservice and hospitality technology and innovation space. With that in mind, please allow me to introduce you to a professional journalist and writer – Kristen Hawley.
I've been a fan of Kristen and a subscriber to her Expedite News. Kristen is a journalist covering restaurant technology and the future of hospitality. Most importantly, she cares about the future of restaurants and it's her voice, passion, and candor about the industry that I enjoy the most.
Please give Expedite a look, I think you'll enjoy it and end up subscribing, like I did!

---
TECHNOLOGY
In today's fast-paced digital world, it's imperative that operators embrace technology to stay relevant. If the last two years taught us anything, it's that in this rapidly evolving marketplace technology is here to stay. That being said, it's the responsibility of the technology innovators to find ways to provide the best and most efficient solutions for operators without dumping a slew of disjointed tech on them. It's no surprise that operators are overwhelmed but fortunately innovators are working together to create unified technologies.
This week I'm excited to highlight two of Branded's partners coming together. Gotab's Restaurant Commerce Platform (RCP) helps large- and mid-sized restaurants, breweries, bars, hotels and other venues run lean, profitable operations while making guests even more satisfied while Meez's culinary operating system is built for how food and beverage professionals think and operate. Together, they are helping operators reduce staff turnover, get accurate food costs, cut down on food waste, maintain service and dish consistency, speed up and long ticket items.  
Learn more about the partnership HERE

---
FINANCE & DEALS
Revenue-Weighted Indices: An Alternative To Core Equities

As persistently high inflation, high interest rates and geopolitical risks continue to dominate the macro environment, the S&P 500 Revenue-Weighted Index, S&P MidCap 400 Revenue-Weighted Index and S&P SmallCap 600 Revenue-Weighted Index have outperformed their corresponding float-adjusted market-capitalization weighted indices by more than 5% during the past one-year period.
Restaurant Industry Movers in the Market
—Data as of 3/24/2023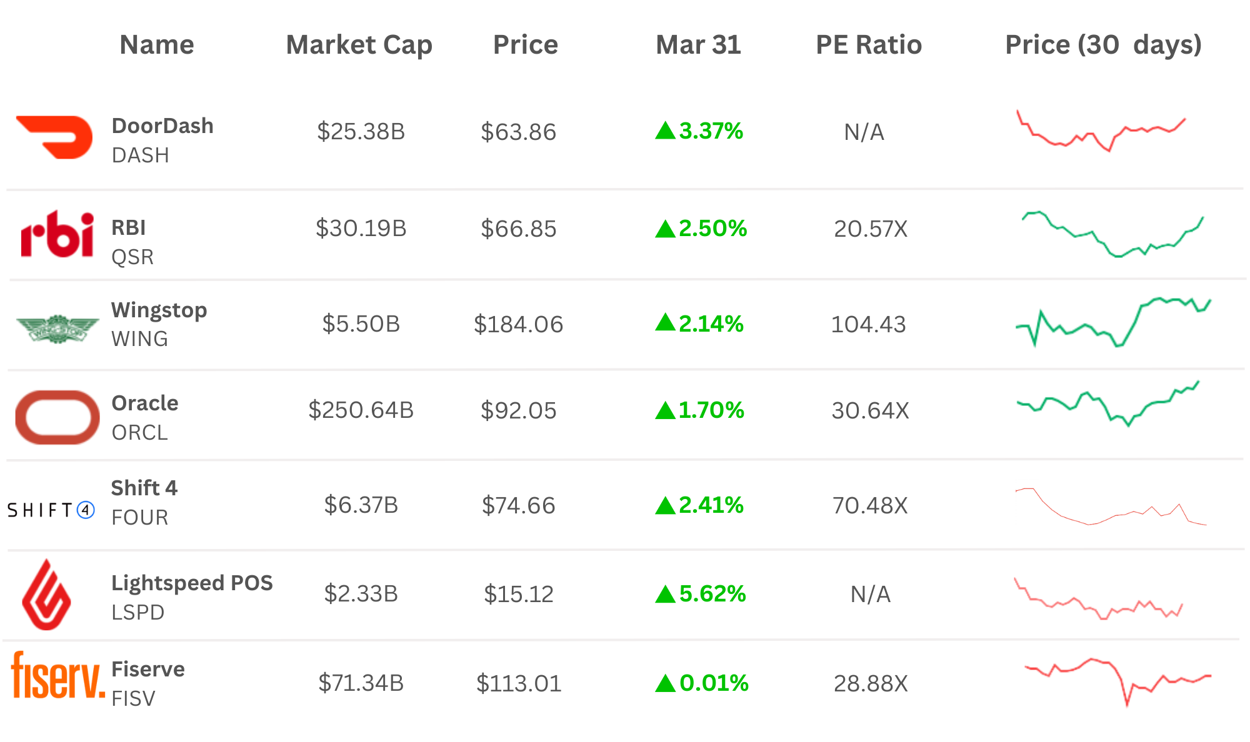 ---
BUSINESS
"Entrepreneurial success is measured by how quickly a startup can sell or exit his or her venture." If you're an entrepreneur or investor and didn't quiver at that statement then we need to chat. Time and time again hungry innovators become fixated on the end goal, which can lead to a painful and challenging journey. The key to unlocking value lies in running a proficient company and not focusing on the potential 'exit.'  That being said, there's no denying that the prospect of selling your business can be a very exciting yet stressful time, particularly for founders. Ideally, you want to be in a position where selling is a desirable option, rather than a last resort.
Click here to check out the 8 types of exits strategies
Merger and acquisition exit strategy (M&A deals)
Selling your stake to a partner or investor.
Family succession.
Acquihires.
Management and employee buyouts (MBO)
Initial Public Offering (IPO)
Liquidation.
Bankruptcy.
Source: Ansarada
As a founder, your company is not just a business but a part of your identity. The emotional attachment that founders have to their company can often cloud their judgment when it comes to making important decisions about selling or exiting. Therefore, when it comes time to exit, it is crucial to have an advisor who can provide an impartial and objective view. Click here, to learn more about the insights advisors can provide to ensure a smooth and successful exit.  
---
PODCAST
Tuesday, March 30th- Hospitality Hangout: In the latest episode of Hospitality Hangout, Michael Schatzberg "The Restaurant Guy" and guest host David "Rev" Ciancio chat with Betsy Hamm, CEO of Duck Donuts, Charles Watson, CEO of Tropical Smoothie, and Gregg Majewski, CEO of Craveworthy Brands while on the road at RFIS, Restaurant Franchising & Innovation Summit.
Listen to the full episode on Spotify, Google Podcast, Apple Podcasts, or Amazon Music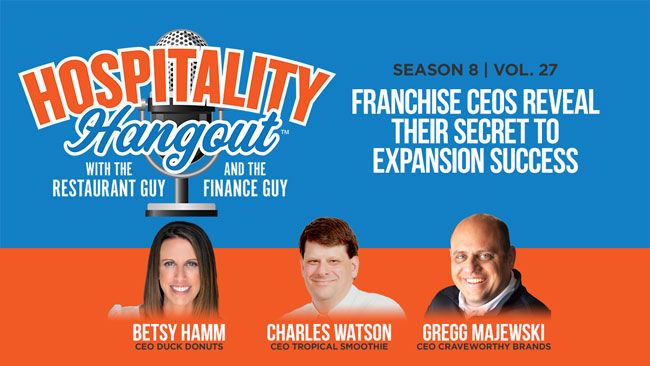 ---

Are you looking for a tech solution? A new partnership? Or maybe an easy way to build your tech stack??? Check out BOOM a food service marketplace!‌
‌‌
‌BOOM a food service marketplace! is a digital ratings and review platform providing best-in-class technology, innovation, professional services and suppliers for the entire spectrum of the hospitality industry.‌
We're excited to highlight our new Marketplace Partners in the customer engagement space!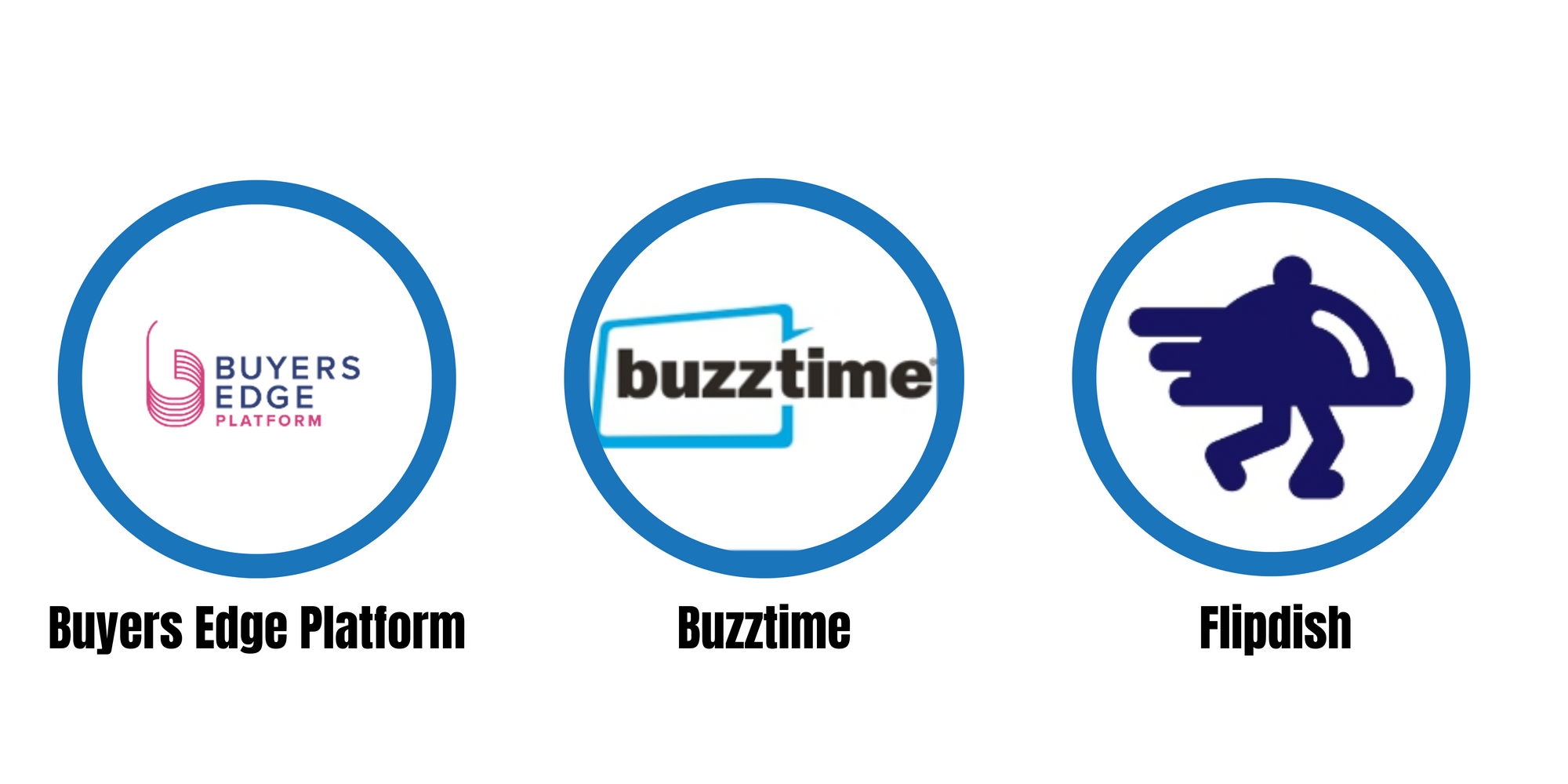 ‌Want to learn more? Click HERE or contact us at boom@brandedstrategic.com
---
IN THE NEWS
Hospitality Tech and F&B Innovation IN THE NEWS:
We love to highlight Food Service & Hospitality news, especially when it's Partners & Friends making it!
And in other News…please see some of the stories that caught our attention and that we're paying attention to. This week was loaded with headlines and news!!
---
MARKETING
🤪 TRADE SHOW MANIA!!
Both the International Pizza Expo and the Bar and Restaurant Expo just concluded in Las Vegas, NV.
They happened at the same time in the same convention center and even though they are separate events, you can get a discount when you register for both!
Not only do I love these shows because they bring focus to the challenges and solutions for independent operators in focused service categories. Pizzerias and also bars are not like other restaurants. Both great shows if you want to learn, network and overcome challenges.
Want my top takeaways from the show? Check out this post on LinkedIn:
Have any questions or need help with your marketing? Drop me an email rev@brandedstrategic.net
Thanks!
---
That's it for today! I wish you a wonderful weekend!
See you next week, (about the) same bat-time, same bat-channel.
It takes a village!
Jimmy Frisch & Julia Suchocki
Branded Hospitality Ventures
jimmy@brandedstrategic.com & js@brandedstrategic.com
235 Park Ave South, 4th Fl | New York, NY 10003
---
Branded Hospitality Ventures ("Branded") is an investment and advisory platform at the intersection of food service, technology, innovation and capital. As experienced hospitality owners and operators, Branded brings value to its portfolio companies through investment, strategic counsel, and its deep industry expertise and connections.
Learn more about Branded here: Branded At-A-Glance_March 2023