Friends of Branded!
Happy Saturday!
In the spirit of too much information, I very recently had surgery on my left quad & knee because of an infection I developed on the same leg I had surgery on exactly 3 years ago (the gift that keeps on giving). All is good and I'm on the road to recovery thanks to some great doctors & nurses (and the help of my wife & daughter at home).
I share the above b/c after a forced period of work from home, I was able to return to the office this week but needed the help of taxis and Ubers to make that happen. I live on the upper east side of Manhattan and Branded's HQ is down on 19th & Park South, so the number 6 subway line is my usual source of transportation to & from work, but not this week.
Since I needed to ride in cabs and Ubers, I decided to engage with as many cabbies and Uber drivers as possible that were interested in speaking with me about THE CITY (that's for you JB), their job and whatever this "new normal" is coming out of the pandemic.
Universally, EVERY driver I spoke with (and most were absolutely interested in doing just that) told me how much harder and more challenging their job has become since the pandemic. Specifically, NOT ONE driver said they're making as much money as they were pre-pandemic. They all said Mondays and Fridays were the worst days of the week and they're hoping that this phase of remote work is just that, a phase.
The data on NYC office occupancy seems to vary somewhat, but the consensus suggests that we're on or about 50%. One study I sourced claims that depending on where in NYC you're focused on, and on what day of the week it is, showed that 49% of workers were 'frequenting' office space again during the working week. This is up from 38% back in April 2022 and the NYC office occupancy rate is expected to continue climbing and reach 54% in the next few months or so.
Data shows a steady rise in in-person workplace attendance and the industries leading the return to work are said to real estate and law, which boast the highest number of employees in the office on an average workday.
I also read a study by the consulting firm Gallup who is projecting that around 75% of remote-capable workers will be hybrid or fully remote for the long-term. According to Melissa Swift, a workforce transformation leader at consultant Mercer, "there's a genuine divergence between organizations. You're starting to see companies pick sides." The article went on to say that while 62% of EMPLOYEES prefer some mix of in-person and remote work, 85% of EMPLOYERS report that the shift to hybrid work has attributed to "productivity paranoia", causing them NOT to have confidence that their employees are productive.
When cell phones came on the scene a few decades ago, I said we'd need time to establish the etiquette and the acceptable or "proper" use of these devices. Long before cellphones were a staple on dining tables as common as silverware (and even more common than salt & pepper shakers are nowadays) in the US, these devices were on tables in South America and over in Europe. I still think we're still trying to figure out the proper etiquette for cell phones (and what age kids should have them, but I digress).
2023 is expected to be the year we all figure out what the future of work will look like. I'll bet heavily on the OVER on that as I expect we'll need substantially more time to figure out something as important as this. Like most things, it will also NOT be a one-size-fits-all solution or answer. There are without question benefits to BOTH the employers and employees of remote work, but it will require proper management and for companies to find a happy medium (I think the word "moderation" will find itself playing a larger role in employee manuals going forward, just as that word plays a most important role in books on dieting and alcohol consumption).
I've written before about remote work and my own personal experiences that the greatest and most transformative professional moments I've had were NOT scheduled or scripted. They also did not happen on or after a Zoom call. They were chance encounters and to be clear, a chance encounter is defined as an unintended meeting of persons unfamiliar with each other. For me, these were absolutely fortuitous events in an environmental experience that were unexpected and unintended.
Stephen Hawking once said, "showing up is half the battle." In the film "Love and Death," Woody Allen raised the bar and coined the phrase "80% of success in life is just showing up."
For the cabbies, Uber drivers, bodegas, nail salons, barber shops, delis, and the many RESTAURANTS in New York City and in so many cities throughout the world that have concentrated business districts, how the future of work plays out will be critical in the success or failure of these and many other businesses.
For avoidance of any doubt, I mean nothing negative about the path we're all going to figure out in connection with this new normal. As a steward of capital and active investor in the emerging tech & innovation market focused exclusively on the foodservice and hospitality industry, we know that however this plays out, it will have a most important and meaningful impact on dining and the hospitality industry. Since I'm told that I should NOT make any guarantees or promises, I will violate and reject the advice of my attorneys and several of my mentors and make a guarantee and promise right here & now. No matter how this all plays out, it won't be boring, it won't be perfect, and it will change & evolve. I think my attorneys and mentors will be okay with that guarantee! 😊
Okay, as always, it was a busy week, and we have a lot to cover. Let's go!
---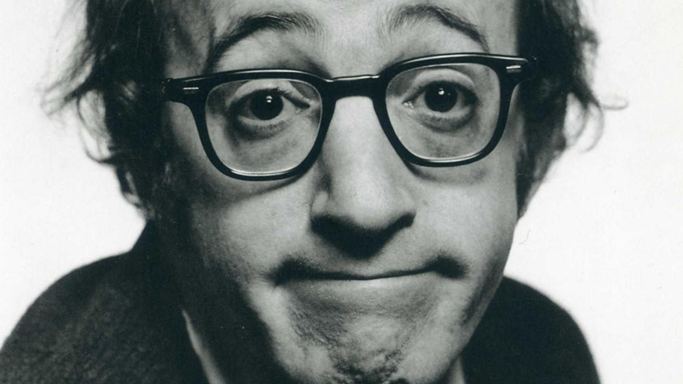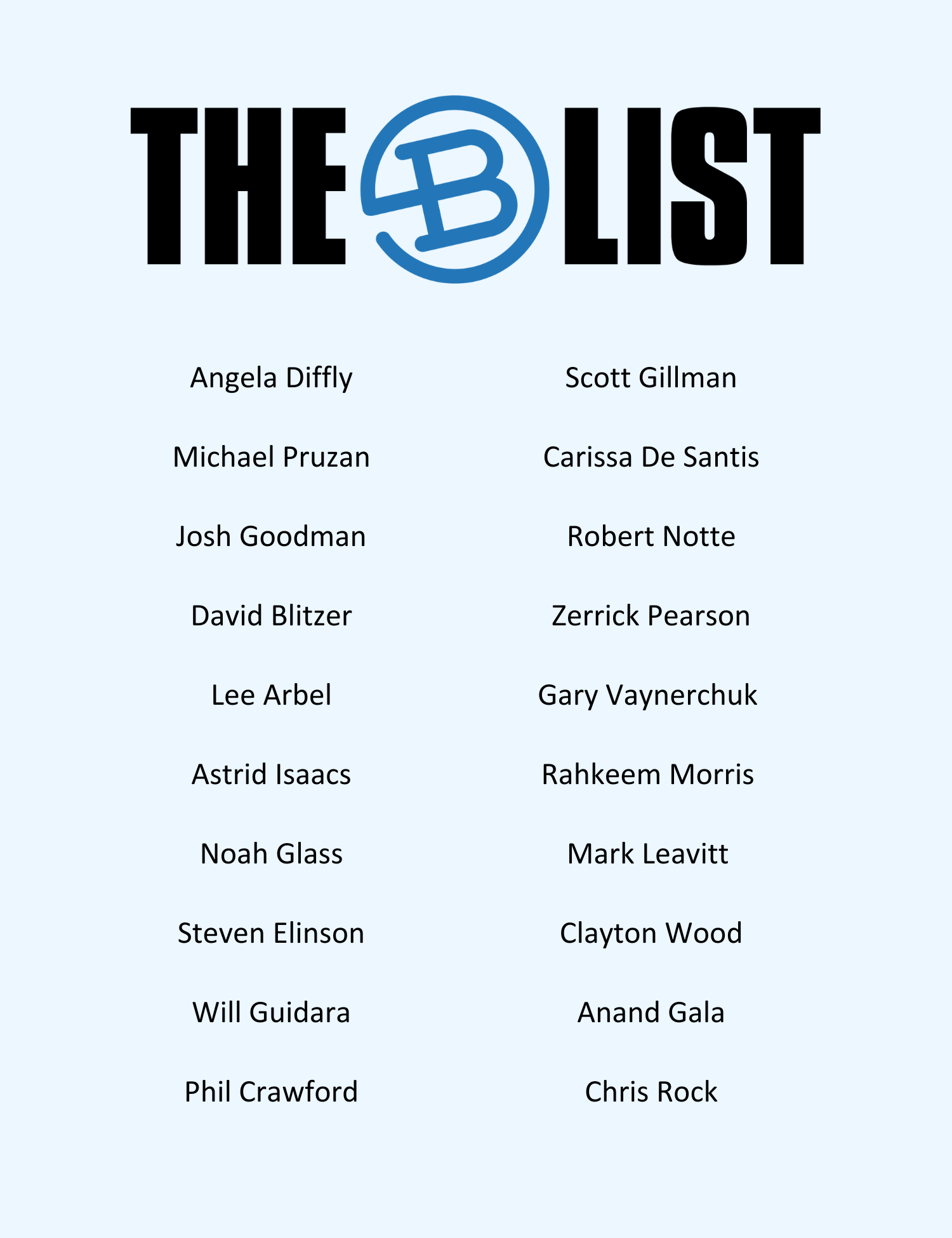 ---
MARKET COMMENTARY
Articles that caught my eye combined with some Branded commentary and insights.
Long time readers of The Branded Weekend Update know that while I've been accused of being an optimist, I pride myself on being an optimistic realist (or a realistic optimist). I've written about the challenges, this most meaningful correction and the opportunities that are created in environments such as this.
This article by Adam Nash not only caught my attention with its "3 Silver Linings for Tech in 2023," but it also inspired me to dig out a recent LinkedIn post from Professor Scott Galloway from a few weeks ago that I had wanted to include in TBWU but hadn't found the ideal moment to do so (spoiler alert, this is THAT moment).
First the article by Mr. Nash, a professional that has been both an operator and an investor through three previous tech downturns. He acknowledges that 2023 will "test the mettle of everyone in the start-up ecosystem," but he also offers three opportunities that he believes will help the startups that survive this downturn thrive in years to come.  I enjoyed the article very much and encourage you to give it a look, but here are the three takeaways:
(i) Less competition from bigger companies: This is about the race between start-up getting to distribution and the time it takes incumbents to get to product innovation. Moments and markets such as this have contributed to the shift of big companies partially offloading their R&D to early-stage companies or at least leveraging the insights and intel from those in the grassroots (buy vs build). 2023 will again prove to be such a year and moment.
(ii) Less competition from (other) startups: Too much liquidity and capital mean too many companies get funded too fast and that also includes too many early-stage companies going after the same market and opportunities. While I still believe we're in the early innings of the transformation going on in foodservice and hospitality industry, that doesn't mean that we haven't just gone through a period of a tech explosion, and I dare say saturation. The market is being overwhelmed with software that's going after the same market challenges, problems, and opportunities. This pullback will in some ways reduce redundancies and put a spotlight on the differentiation along the competitive landscape. While the best companies most certainly don't always win, competition in each and every sector will be culled and reduced.
(iii) It's easier to hire great talent: This is my favorite of the silver linings and I get to reference my father again! The most valuable assets at Branded take the elevator home at night (I'm referring to our human capital in case that wasn't obvious). This is true for so many companies and the talent pool available to all of us just got larger! Startups also have a unique ability to attract talent that's been discarded by larger platforms and to take advantage of the "tumultuous talent market of 2023."
And now is when I get to bring Professor G into the Weekend Update! The tech layoff headlines are MISLEADING, and I dare say intentionally so! Journalism 101, if it bleeds, it leads. The idea is that sensational and violent stories are prioritized by the media. The headline "MSFT fires 10,000 employees after hiring 77,000 for a net positive of 67,000" isn't as sensational as "MSFT fires 10,000 workers". Look at the net hiring that's taken place in Big Tech! Thank you, Professor G! I love reading your stuff.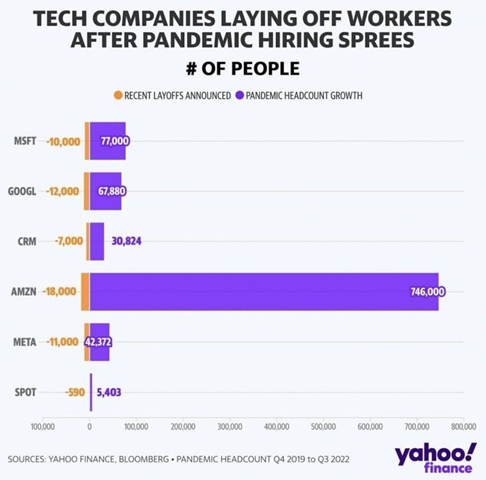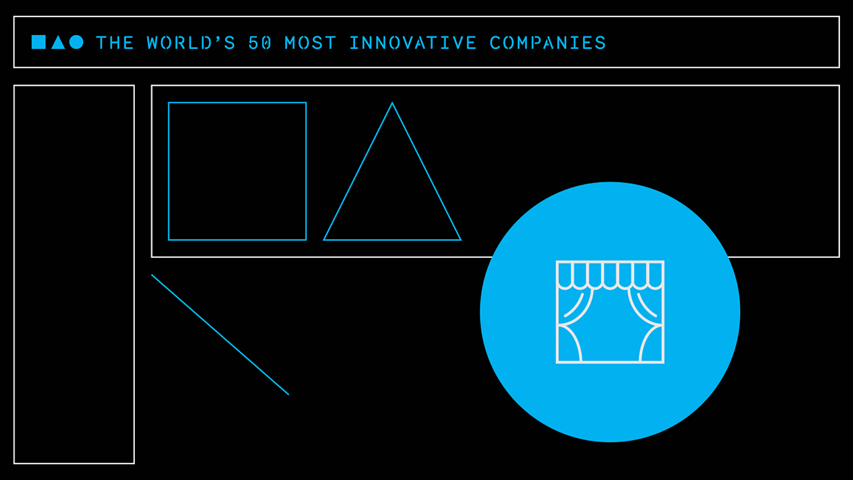 I don't believe I've ever put forward a "twofer" in the Market Commentary section, but there's a first time for everything!
This week our friends at Fast Company put out their full list of the 2023 Most Innovative Companies and the list includes 540 organizations that are reshaping industries and culture. This full list includes the top 10 companies in 54 categories. I want to use this real estate to highlight two categories: (i) Most Innovative in Dining; and (ii) Most Innovative in Social Good.
In the category of Most Innovative in Dining, I want to congratulate our friends at Olo for securing the #1 spot on this Top 10 list. I also want to acknowledge our friends at Toast at #2 and give some notable shoutouts to #6 Domino's and #8 Taco Bell.
The fun part of highlighting these publicly traded and industry giants is that I now get to highlight a far more youthful, emerging, and the one company on this list to watch - Tablz. I've written about this Branded Partner Company before, and I have no doubt I'll write about them again. It's not every day that our friends and partners get listed among some of these industry heavyweights and the Branded team believes this young company will prove itself absolutely deserving of being on this illustrious list!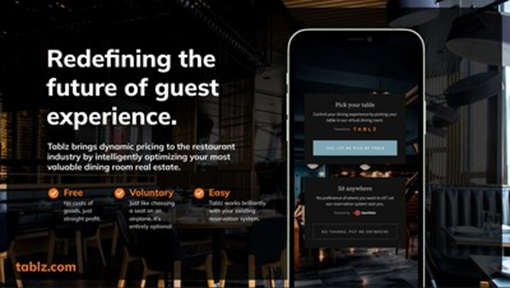 I said this was a twofer and I meant it! On the Top 10 list of the Most Innovative Companies in Social Good, we have our friends and partners at Copia.
I could share my thoughts on Copia's award and the recognition they received from Fast Company, but I prefer to use the words from Copia's CEO, Kimberly Smith.
"I have been a long-time reader of Fast Company and am so sincerely honored for this recognition. Our team works incredibly hard to make a positive social, environmental, and financial impact on behalf of every stakeholder touched by our technology. We are proud to be doing well, by doing good, and are thrilled to celebrate this news with you! This recognition is a testament to the hard work and dedication that the Copia team has made in building a tech solution that makes it as easy as possible for businesses to share their surplus. It is especially important that this award brings additional awareness to our very real food insecurity and climate challenges - we are proud to be supporting a sustainable and equitable economy in which both people and the planet prosper."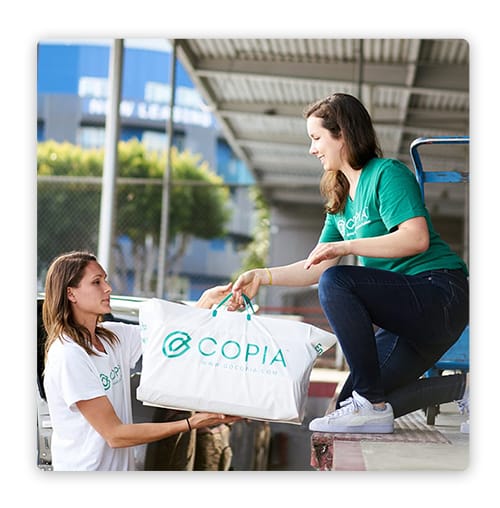 ---
TECHNOLOGY
Digital ordering technology has become increasingly important in the restaurant industry. With many customers preferring to order and pay for their food online or through mobile apps, restaurants that don't offer these options risk losing business to competitors that do. This is where Bite comes in as a first-party digital ordering technology company with five core products that help restaurants streamline their ordering processes and increase revenue.
Bite's suite of products includes a kiosk, web ordering platform, contactless ordering, drive-thru system, and line buster. Each of these products is designed to make it easier for customers to place orders and for restaurants to fulfill them efficiently resulting in a boost of sales. But don't just listen to us check out this case study buy Bite and Crazy Bowls & Wraps which resulted in a 38% increase in average checks!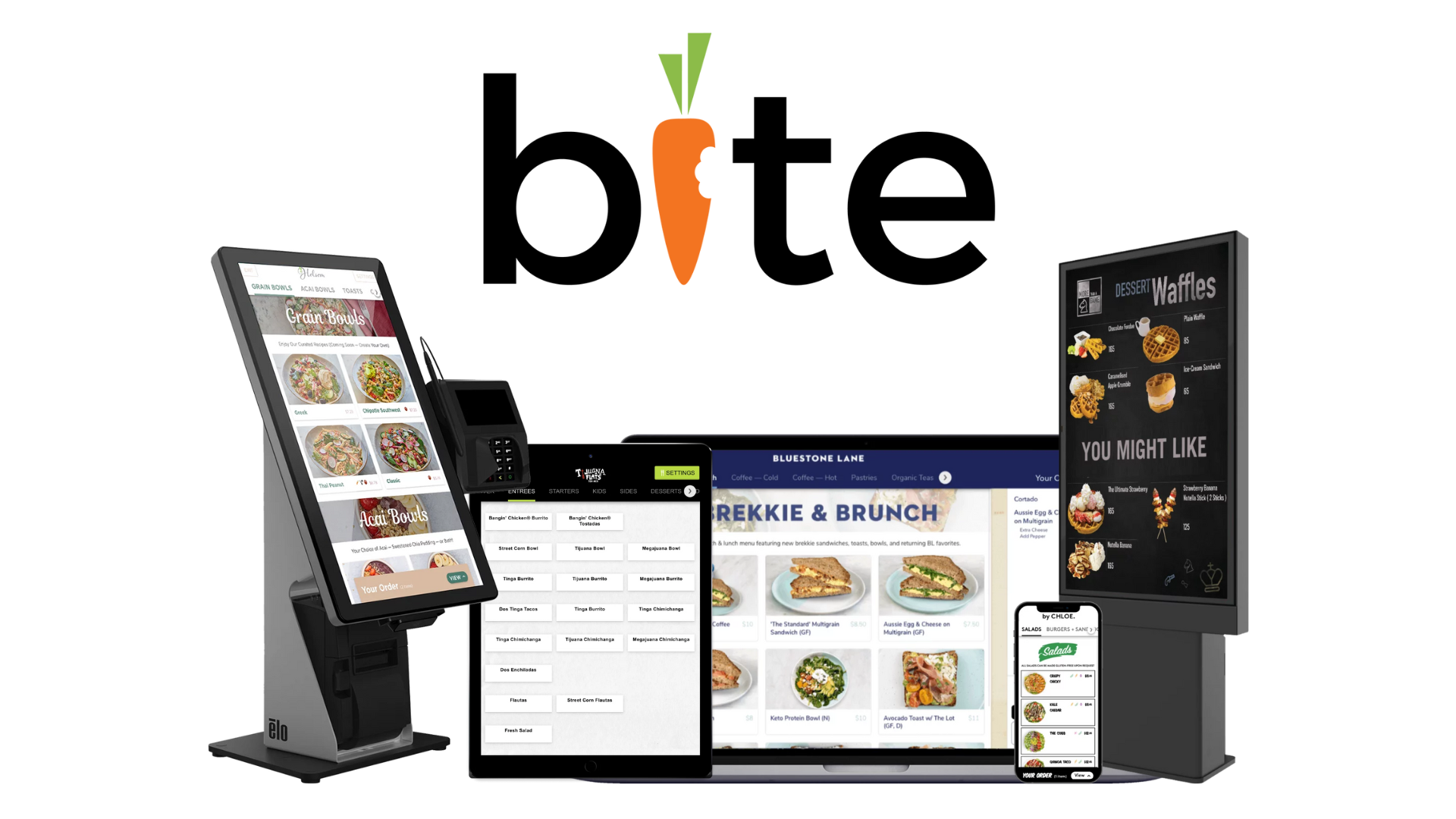 ---
FINANCE & DEALS
If you're a founder who has raised money you may be familiar with this question. "What's your exit strategy?" It's a question that investors love to ask for many reasons. They may want to gauge your level of commitment, your flexibility, or they may simply just want to know if you've thought about it. Point being, your response carries significant weight so it's important to craft it carefully.
Your reply should demonstrate your ambition to expand and elaborate on your plan to achieve it. Convey your steadfast commitment to the long-term and how you'll collaborate with investors to drive ROI.
To learn more about the fundamentals of talking "exit strategy" with investors, Click Here!
Restaurant Industry Movers in the Market
—Data as of 3/3/23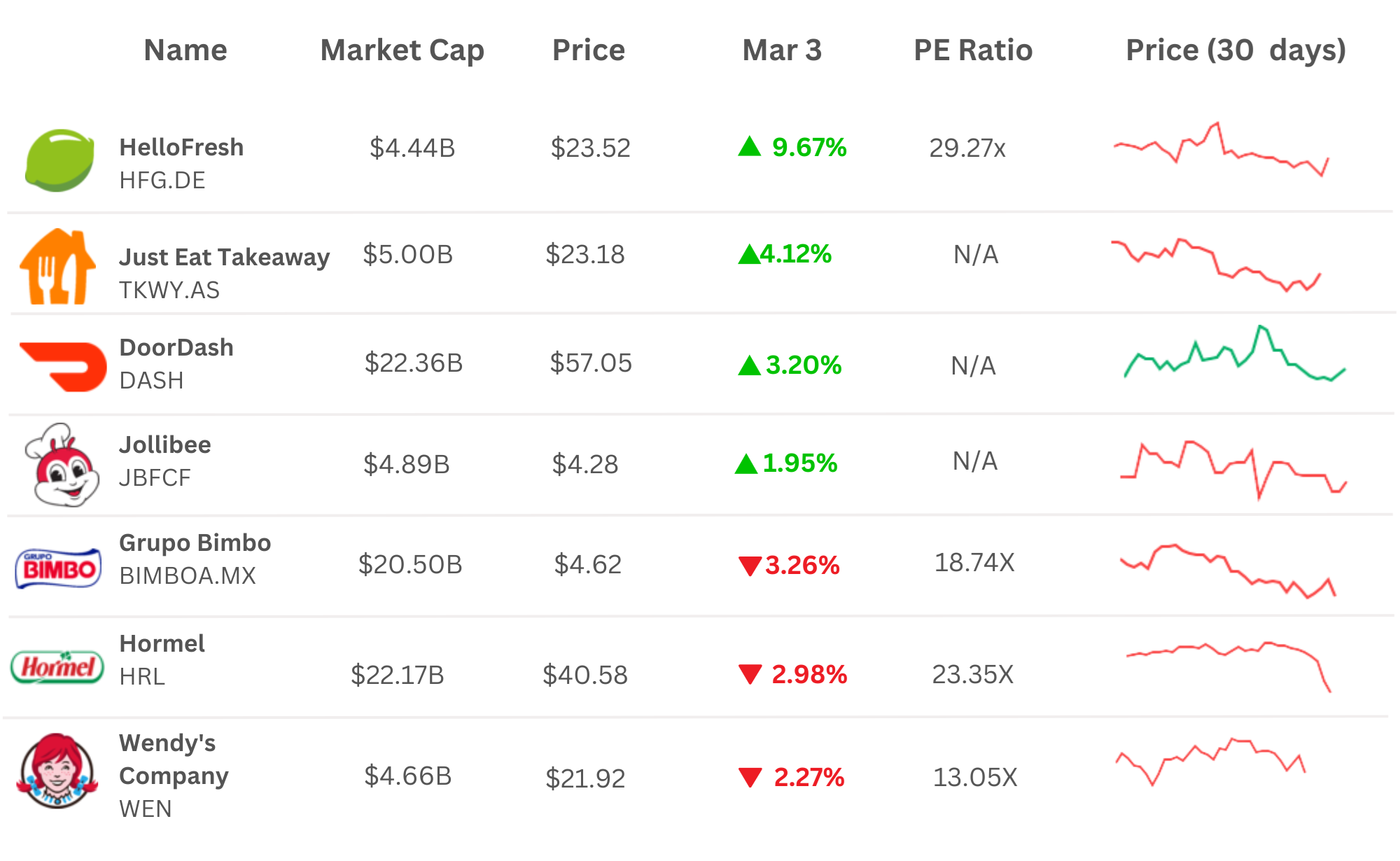 ---
BUSINESS
Let's imagine a company without a CTO, it's like a group of kids playing soccer without a ball, everyone running around aimlessly, crashing into each other, and occasionally kicking their shoes. Without a CTO, a business could end up with a mess of incompatible technologies, security breaches, and employees spending more time trying to fix IT issues than actually getting any work done. Therefore, having a CTO or a technology specialist to assess your tech stack is crucial to keeping a company's tech game on point.
So, are you curious about how you can find the solution to all your tech needs? CaaS (CTO as a service) is a new way of cooperation with a Chief Technology Officer. Instead of hiring an in-house expert, companies can bring in an external specialist to tackle their technical tasks and even assist with implementing grandiose ideas. It's a game-changing approach to tech problem-solving that you won't want to miss out on!
If you're a first time CTO, particularly at a startup, check out this full guide to the tech side of a startup!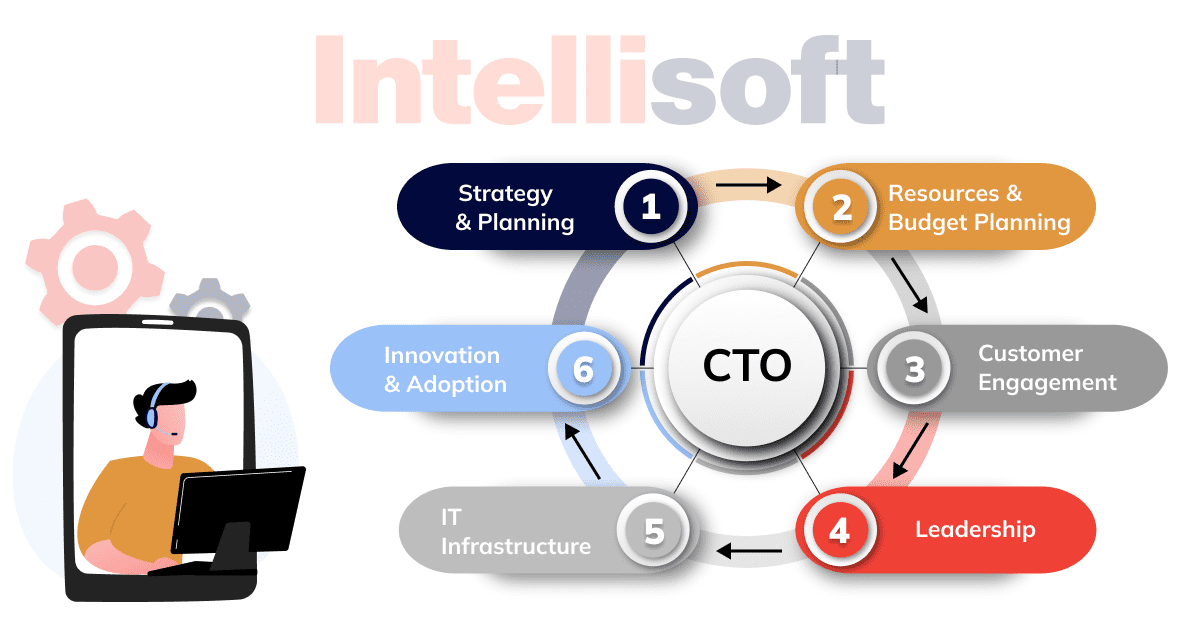 ---
PODCAST
Tuesday, February 28th Hospitality Hangout: In the latest episode of The Hospitality Hangout, Michael "Schatzy" Schatzberg "The Restaurant Guy" and Jimmy Frischling "The Finance Guy" chat with James O'Reilly, Chief Executive Officer of Smokey Bones.
O'Reilly has been in the restaurant industry for 25 years. Prior to joining Smokey Bones as CEO in 2019, he was President and CEO of Long John Silver's. O'Reilly held leadership roles at other restaurant brands, including Sonic Drive-in, Pizza Hut, and KFC.
Listen to the full episode on Spotify, Google Podcast, Apple Podcasts, or Amazon Music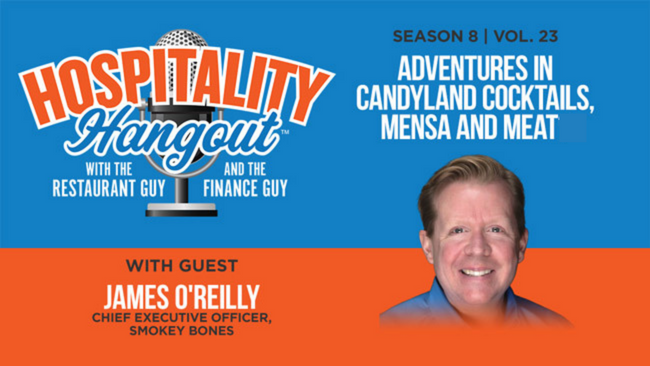 ---

Are you looking for a tech solution? A new partnership? Or maybe an easy way to build your tech stack??? Check out BOOM a food service marketplace!‌
‌‌
‌BOOM a food service marketplace! is a digital ratings and review platform providing best in class technology, innovation, professional services and suppliers for the entire spectrum of the hospitality industry.‌
‌‌
‌Want to learn more? Click HERE or contact us at boom@brandedstrategic.com
---
IN THE NEWS
Hospitality Tech and F&B Innovation IN THE NEWS:
We love to highlight Food Service & Hospitality news, especially when it's Partners & Friends making it!
And in other News…please see some of the stories that caught our attention and that we're paying attention to. This week was loaded with headlines and news!!
---
MARKETING
Are you ready for Trade Show season to hit into full gear? For me it kicks off right here in NYC at the International Restaurant and Food Show, starting tomorrow though Tuesday!!
There's a cavalcade (that's a good word!) of incredible speakers you won't want to miss...and then also me. 😜
I'll be there to help you with your marketing on stage with a killer Q&A panel. More on that below ...
If you still need to register, restaurant operators and employees can use code REG4FREE to get a ticket.
If you are attending the show, please consider putting my panel into your schedule:
Your Marketing Questions Answered
March 1 at 1:00 pm
Restaurant marketing is a whole lot easier when you have the right tips, tricks and tools.
How do you get more people to find your restaurant when they search Google for what they crave?
How frequently should you post to social media?
What's the best way to stop 1-star reviews?
What kind of content on social media gets people to not just follow you but more importantly, to place an order?
Join us for a panel discussion where you can get these questions, and more, answered once and for all!
Please let me know if you plan to attend! rev@brandedstrategic.net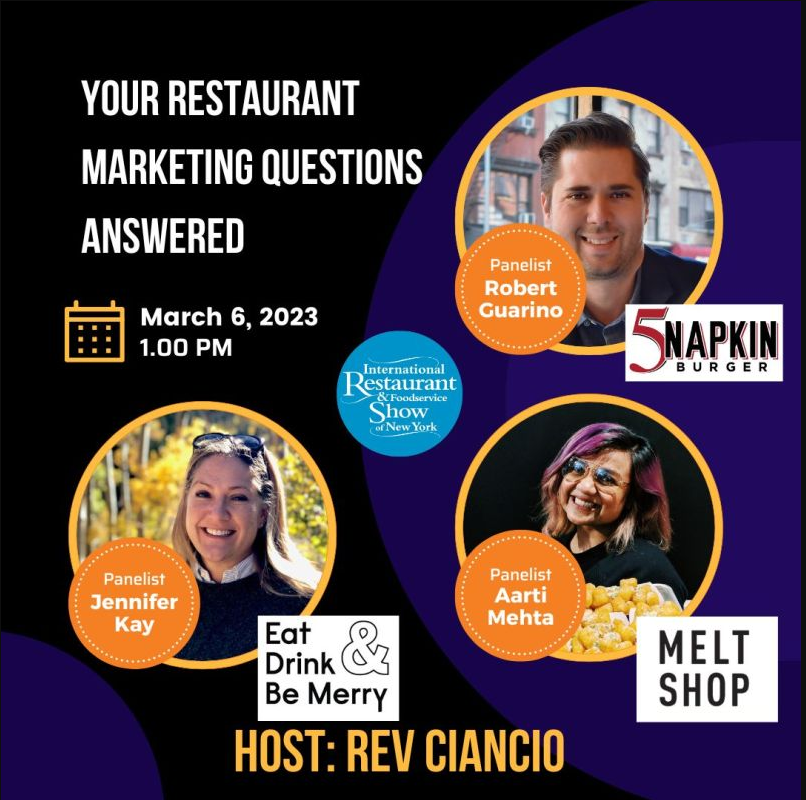 ---
And finally, Team Branded is hitting the road next week and heading out to Vegas for the MURTEC conference.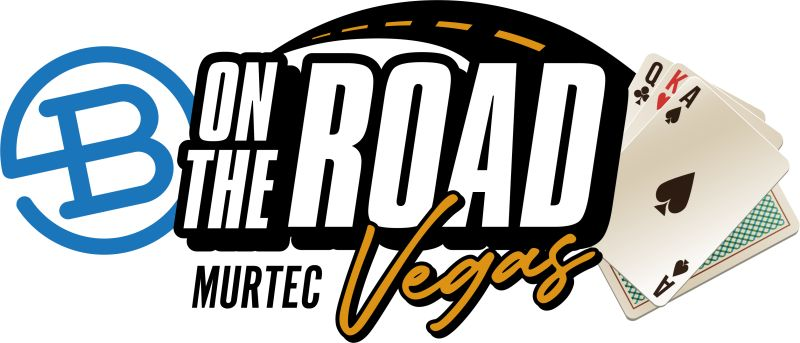 We'll be joined by seven of our friends and Partner Companies including Bite; Chowly; Spendgo; Incentivio; Tablz; Agot.AI; and VROMO.
That's it for today! I wish you a wonderful weekend!
See you next week, same bat-time, same bat-channel.
It takes a village!
Jimmy Frisch & Julia Suchocki
Branded Hospitality Ventures
jimmy@brandedstrategic.com & js@brandedstrategic.com
235 Park Ave South, 4th Fl | New York, NY 10003
---
Branded Hospitality Ventures ("Branded") is an investment and advisory platform at the intersection of food service, technology, innovation and capital. As experienced hospitality owners and operators, Branded brings value to its portfolio companies through investment, strategic counsel, and its deep industry expertise and connections.
Learn more about Branded here: Branded At-A-Glance_March 2023