Friends of Branded!
Happy Saturday.
Last week's edition of The Weekend Update was our first to be sent out on the new distribution platform. Were there some glitches? Of course, there were! However, we did far more efficiently get this casual newsletter out to the single largest audience we've ever sent to and overall, the feedback was positive (even to the folks that missed the e-mail that came from the new platform the first time around which led to my sending out a friendly reminder on where to look and find last week's edition).
Please dive into this week's edition – The Business We've Chosen and as always, we welcome any and all feedback.
Finally, this is the last announcement before we send out the first communication with Branded's Access Hospitality Network. This is our very own investment club & community that will be afforded unique and differentiated investment opportunities. Commentary shared with the Network will focus on the M&A and Capital Marketsassociated with this industry and this emerging alternative asset class.  Access Hospitality is exclusively for qualified and accredited investors. There are no dues or membership fees. Members of the Network will benefit from specialized publications, thought leadership, proprietary deal access, exclusive events and more!
If you're interested in joining The Network, please click the link: Access Hospitality - powered by Branded Hospitality Ventures.

Okay…that's enough of that…as always…LFG!!!
---
---
MARKET COMMENTARY
As I've written about for the past several months, the correction in the hospitality technology sector is real and no sector along the maturation curve has been spared. What first hit the most recently issued IPOs and late-stage growth companies has now moved all the way down to the seedlings. Traditional VCS and many crossover investors have stepped away and valuations have come down as a result as well as a myriad of companies shutting their doors. However, all is not lost. Corrections are good (albeit painful). They're healthy, necessary and often allow a market to come out stronger on the other side. That's what the Branded expects to see in the world of foodservice and hospitality technology and innovation.
As legendary investor Warren Buffet famously said, "You never know who's swimming naked until the tide goes out."
All, however, is most certainly NOT lost and this is not remotely intended to by my attempt at demonstrating that hope springs eternal. I'm a numbers person, so let's look at what's going on in the world of VC funding's. According to this article from our friends at Business Insider, VC firms are on track to raise a record amount of capital EXCEEDING the previous highs set in 2021! Pitchbook reports that VCs have raised $137.5 billion thus far in 2022 which puts the VC community on track to beat the 20211 full-year record of $142.1 billion. For several obvious reasons, the article disappointedly highlights that this influx of capital has not been shared equally among all VCs as the attention (capital) has flowed to the more established firms. Again, according to Pitchbook, in the first half of 2022, 64% of capital raised from LPS went to funds of more than $1 billion (I know, patience grasshopper, patience).
The concentration of capital deployment we're seeing is the venture capital world's version of a "flight to quality." As the old adage goes, "you never get fired for choosing IBM." This is the concept that reliability is more important than innovation and you avoid embarrassment by choosing an obvious path as opposed to reaching or striving for excellence.
Concentration of new capital aside, VCs are LOADED with cash and while funding activity has and is expected to continue to slow during the second half of 2022, good companies that offer value to the community they serve will get funded. For the emerging company CEOs, this is a game of attrition and goal is to stay in the game and live to fight another day. Don't be obsessed with valuation. Be obsessed with securing the funding you need and focus on ensuring your business is delivering value. There is ALWAYS capital available for the companies that are doing that!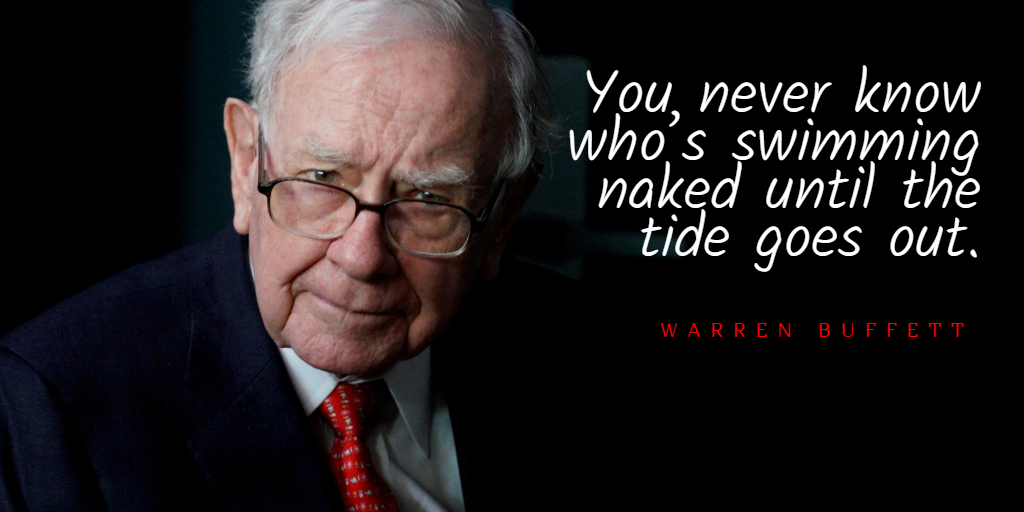 Is it just coincidence that my take above on VCs raising records amount of capital is followed by an article about a foodservice tech platform raising $115mm? Apologies, that was intended to be a rhetorical question.
In all seriousness, besides wanting to recognize the importance of a ESG and how it's attracting capital in the foodservice and hospitality space, I did want to highlight with a most real example the continued enthusiasm for companies that are delivering and creating value for the community they serve.
Afresh is a technology company that uses artificial intelligence to help reduce food waste at grocery stores. Grocery stores, along with the entire foodservice and hospitality industry are facing pressure to operate more efficiently and also make their operations more sustainable. Food waste is one of the key areas as it represents a $500 billion problem! According to Branded's Partner Company Copia, 33% of all food is wasted around the world. What does that mean?  It means an annual loss in the US of $408 billion from wasting food. It means 11% of the world's greenhouse gas is from wasting food. It means 24% of all US landfills are made up of wasted food. 50mm Americans are food insecure. We don't have a food shortage in the US - we have a logistics and distribution problem!
The retail partners Afresh works with are leaders in the grocery space and include Albertsons, Club Foods, WinCo and Heinman's. This successful raise is yet another demonstration that doing good things can also be extremely profitable! Afresh is aiming to serve 10% of U.S. grocery stores by the end of 2022, and after tripling its customer base in 2021 and now securing a meaningful amount of capital, we believe the momentum is most certainly in their favor. On average, stores using Afresh reduce food waste by 25% or more. They also see a 2-4% increase in top-line revenue growth and have a 40% or more increase to their produce operating margin. For avoidance of any doubt, Branded has NO position in Afresh or role with this company whatsoever. We're recognizing the transformative results that Afresh is delivering to our friends in the grocery business and the positive impact they're trying to make on our planet through the reduction of food waste.
If Afresh and our partners at Copia want to connect and talk about potential areas of cooperation, well, that would be okay with me! 😊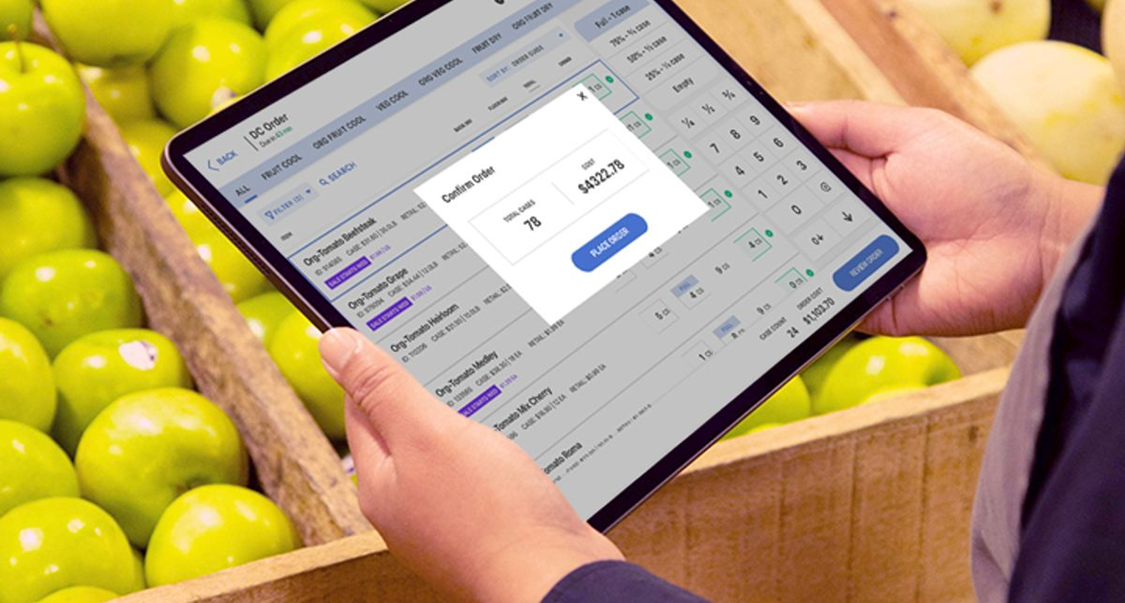 The greatest and most educational business film I've ever seen is the Godfather (Part I & II) and whenever I'm afforded the opportunity to leverage a quote from this epic series, I take it! Hyman Roth in the Godfather: Part II famously said to Michael Corleone "this is the business we've chosen."
I thought about that quote as I was reading about the mounting layoffs hitting the foodservice and hospitality emerging technology companies. These tech layoffs are NOT remotely exclusive to the hospitality tech ("HI-Tech") market, but as this is the industry Branded is exclusively focused in, we need to recognize that there is real pain in our community as layoffs are sweeping across this sector.
I'm not remotely throwing stones and each of the following companies are led or have members of their C-suite that I would call friends. Some of the hottest tech companies that were key to helping restaurants survive the pandemic and grew exponentially as a result over the past few years are now needing to take corrective actions in order to right-size their business and survive. E-commerce spending has slowed as guests dining habits are once again shifting and returning to a pre-pandemic norms. Nextbite, ChowNow, Lunchbox, Reef and Sunday have all cut their staff.
Softbank reported a $23 billion quarterly loss and CEO Masayoshi Son admitted that "he got delirious" during the boom and has called for a pullback on investments. Softbank backed emerging tech companies Nextbite and Reef Technology which raised a combined $820 million. QR-code payment start-up Sunday raised more than $120 million in less than a year and our friends at Lunchbox raised $50 million in early 2022. These aforementioned companies are in good company as Spotify, Netflix and Gopuff have all also laid off staff.
The VC community owns its share of the blame as it wanted growth at all costs. Now the community is demanding roadmaps to profitability. Not a crazy expectation whatsoever, but the dramatic change in expectations means many of these companies are required to pivot FAST! Easy money and a pandemic which forced the industry to embrace technology like never before led to a hiring bonanza among many pandemic-fueled e-commerce companies. We're now in an inflationary environment and economic uncertainty is abound. With the pandemic receding, companies that are perceived as "pandemic tech" which the article defines as business models that were accidently or purposely suited to the unique consumer behaviors that occurred during the pandemic are now very much out of favor from the perspective of the investor.
Friend of Branded, Jim Balis, a managing director at Capital Spring, an investment platform focused on the restaurant industry, nailed it when he said investors are now "looking more closely at burn rates, realistic modeling, and what the competitive set is and how they differentiate."
Our industry went from having too many restaurants and seats to fill to now having, I dare say, too much tech! Too many companies doing essentially the same things. That's why I like what Mr. Balis had to say – "how [do] they differentiate." What is the value each of these companies offer to its customers? Do their customers NEED these tech companies? Are they NICE to haves or MUST haves?
To be clear, I believe we're still in the early innings of the transformation of the foodservice and hospitality industry (I just felt the weight of that massive eyeroll as you all read that line). I stand by that comment and my assessment of where we are in this journey to modernizing, democratizing, and improving margins for this industry the Branded team loves. Technology for the foodservice and hospitality industry is NOT going away and we're not putting Jeanie back in the bottle! Was there an abundance of unbridled enthusiasm or maybe irrational exuberance? Sure, I can see how that happened, but that doesn't change the thesis that this industry that may have been the SLOWEST to embrace technology other than coal mining NEEDS to leverage tech in order to improve efficiencies and margins. (please note, my getting in quote from Warren Buffet above and now a snippet from former Fed Chair Alan Greenspan when he spoke about the dot-com bubble in the same edition of The Weekend Update makes me think I'm well caffeinated this morning). 😊
Layoffs suck, but its NOT all bad news and there are numerous HI-Tech companies that are growing, adding employees and securing funding. Is any of this easy, no f-ing way, but it's the business we've chosen and I'm loving this journey that Branded and the community we support are on together.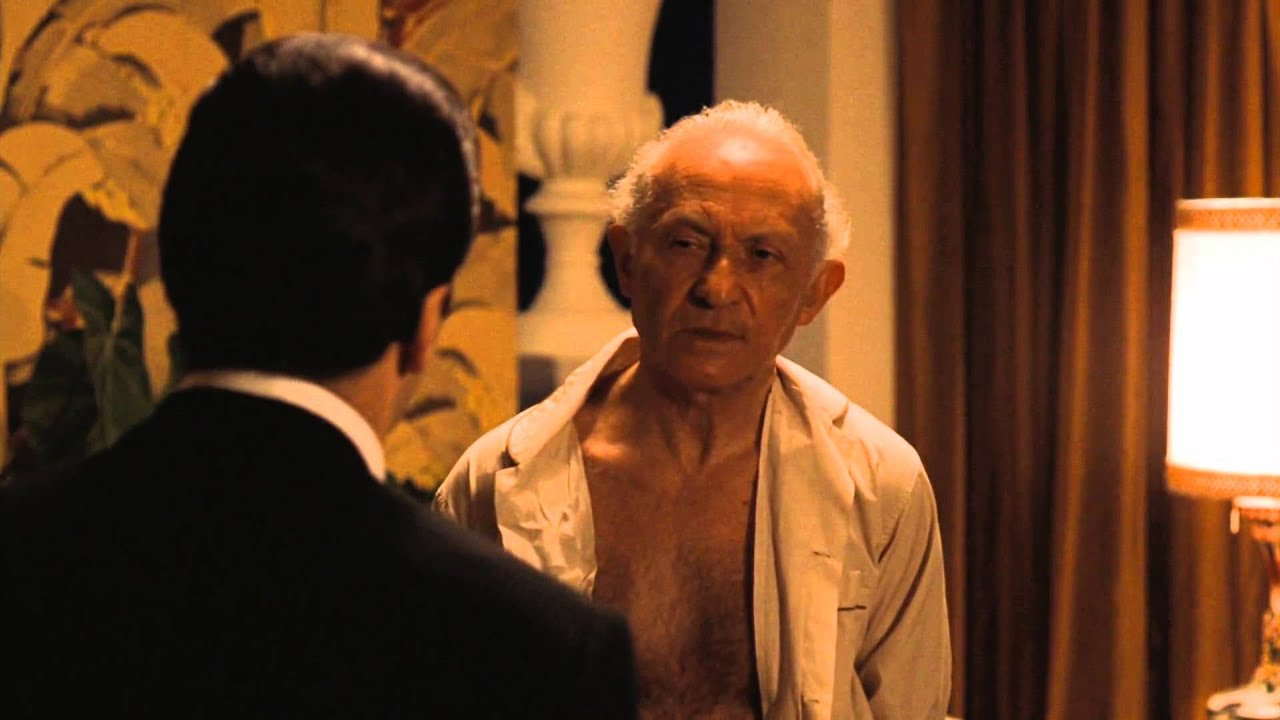 ---
---
TECHNOLOGY
The Branded team likes to walk with a small stick, but we LOVE to boast about our Partner Companies.
The pizza station that automates pizza prep!

The Branded team is excited to share the news that our friends and partners at Picnic has inked a deal with Speedy Eats worth an estimated $800 million!
Speedy Eats (my new favorite automated restaurant) has signed a commitment with Picnic for automated pizza assembly stations with a projected order volume of 5,000 units with $800 million over the next 5 years.
According to Picnic's CEO (and one of the smartest people we've EVER had on our Hospitality Hangout podcast) Clayton Wood, "Speedy Eats is rethinking food production and delivery and we're thrilled that they chose Picnic to provide the automated pizza equipment that will help them scale, delight customers, and increase profitability," "We will begin production of their stations in the next few months and look forward to being in all 5,000 Speedy Eats locations in the coming years."
The Picnic Pizza Station is autonomous and completely customizable for each order – after loading the dough, the Picnic station takes care of applying the sauce, cheese, fresh-cut pepperoni, and additional toppings. The finished pizzas are then loaded into the kitchen's ovens for cooking. Each hour, the Picnic station can assemble up to 100 pizzas.
---
A marketing platform for restaurants and retailers.
Branded has been partners with CEO Ivan Matkovic for about the past 2 years and we're thrilled to see this operator-centric hospitality technology company continue to advance and deliver incredible value to the customers it serves.
The Spendgo advantage is how it unlocks the customer and delivers better lifetime value ("LTV") which is defined as the revenue a customer represents to a business over the life that relationship. Branded and Spendgo understand that direct customer access is complex and expensive as a result of (i) privacy regulations, (ii) Apple's "do not track"; (iii) marketplace competition; and (iv) fragmented technology.
Spendgo offers its customers (i) single identity for all brands (privacy compliant network of profiles, preferences and behavior); (ii) omnichannel marketing (loyalty programs, offers, automation, and messaging); and integrations & centralized data (open developer-friendly APIs and patented POS integration technology). The traction Spendgo has garnered makes this one of Branded's fastest-growing Partner Companies (how fast you ask? Please subscribe to Branded's Access Hospitality Network to get the inside baseball on this company).
Legacy loyalty platforms have fundamentally flawed platform designs that are hard to sign-up for, only work with an app or require a coupon code. Operators - none of this is user-friendly or engages your guests. Spendgo delivers 12x more members per store, 65% transactions by members and 92% of its rewards are redeemed.
One of Branded's most important areas of focus is on guest engagement which helps operators capture a greater percentage of the guest's wallet. Direct customers are critical for brands to not only survive, but to thrive! Spendgo loyalty is the perfect platform for restaurants and retailers to add direct customers and it delivers superior ROI.
For more information on Spendgo or to be connected with our friends at this tremendous company, please contact me directly.
---
---
PODCAST
THOUGHT LEADERSHIP
Thursday, August 11th – Branded Insights: The Meteoric Rise of Ghost Kitchens and Virtual Brands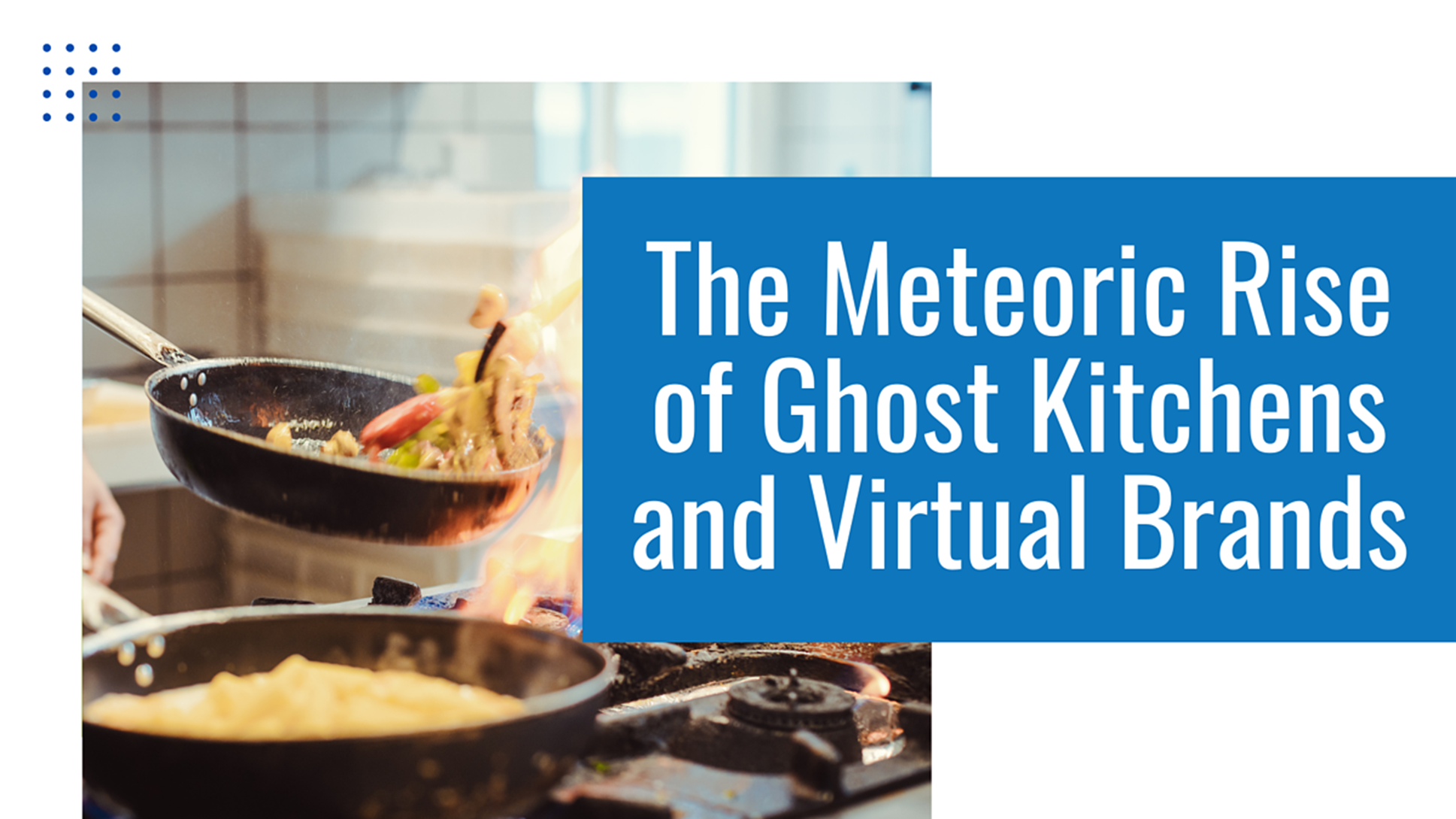 We all know that ghost kitchens and virtual brands aren't anything new to the industry. Savvy restauranteurs were testing ghost kitchens nearly a decade ago, followed shortly by clever brands planning how to capture the latest to-go order with a trendy new, virtual brand 'restaurant' option. What has changed is consumer awareness of both, combined with a dynamic shift to off-premise dining.
Click below and take a look at the meteoric rise in ghost kitchens and virtual brands, along with some exclusive insights from these industry leaders (and friends of Branded):
Check out the full piece here: The Meteoric Rise of Ghost Kitchens and Virtual Brands
---
Friday, August 12th   – Hospitality Hangout
This month on the  Hospitality Hangout, Michael Schatzberg "The Restaurant Guy" and Jimmy Frischling "The Finance Guy" are taking a break from their usual interview episodes and bringing you a Best Of season of all your favorite segments. They bring back "Best Of" old favorites such as "Top of the Tech Stack" and "The Branded Quickfire."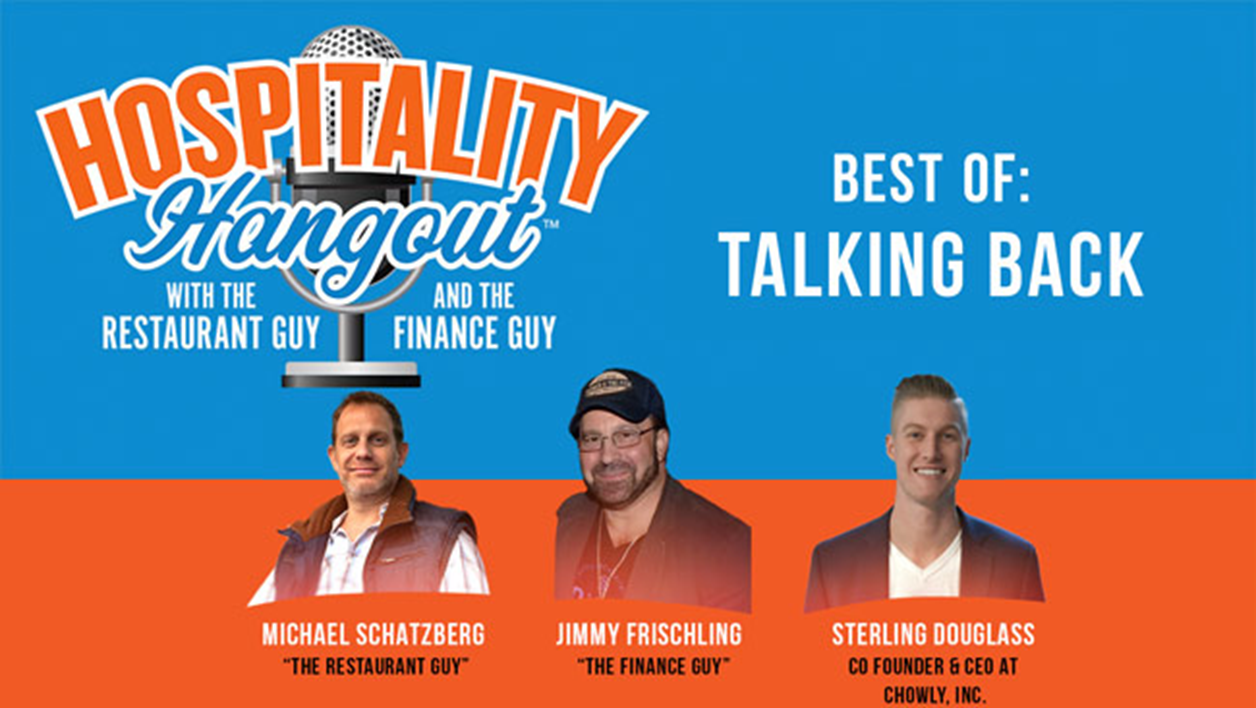 In this episode they feature a Best Of Talking Back with special guest, Co-Founder & CEO at Chowly, Inc., Sterling Douglass(the Hospitality Hangout's very own "Technology Guy"). While Schatzberg and Frischling started the Hospitality Hangout podcast to talk to people in the industry, they quickly learned that their guests had questions for them as well. They created Talking Back to give their guests the opportunity to ask them questions.
Listen to the full episode here: Best of Talking Back
---
---
MARKETING
Top of the funnel marketing and customer acquisition strategies.
Your restaurant has locations in different cities, states and maybe even different countries. Each store has different needs and the make-up of guests vary from store to store. How do you make sure each and every store and their guests have what it needs to be successful?
If you're asking Jayson Tipp, CMO of the 68 location Pokeworks, a lot of those answers lie in a great loyalty program, but that's not all.
Want to discover more about how they execute their marketing? Check out the latest episode of the Restaurant Marketing Podcast hosted by our Head of Revenue Marketing, Rev Ciancio. He and Jayson cover all of this!
Click here to tune in: How Multi-Unit Brands Successfully Market at the Local Level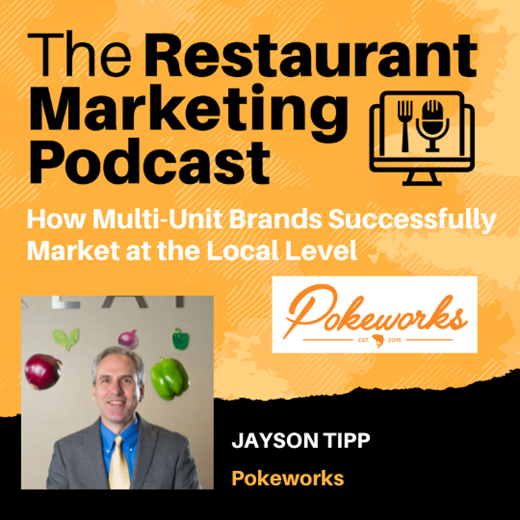 ---
---
IN THE NEWS
Hospitality Tech and F&B Innovation IN THE NEWS:
We love to highlight Food Service & Hospitality news, especially when it's Partners & Friends making it!
And in other News…please see some of the stories that caught our attention and that we're paying attention to. This week was loaded with headlines and news!!!
---
That's it for today!  I wish you a wonderful weekend!
See you next week, (about the) same bat-time, same bat-channel.
It takes a village!
Jimmy Frisch
Jimmy Frischling
Co-Founder & Managing Partner
Branded Hospitality Ventures | Branded Restaurants
jimmy@brandedstrategic.com
235 Park Ave South, 4th Fl | New York, NY 10003
---
Branded Hospitality Ventures ("Branded") is an investment and advisory platform at the intersection of food service, technology, innovation and capital. As experienced hospitality owners and operators, branded brings value to its portfolio companies through investment, strategic counsel, and its deep industry expertise and connections.