Friends of Branded!
Good morning and Happy Saturday.
This week was dominated by our time spent in Dallas at the FSTEC 2022 conference and we've provided a wealth of color and feedback on the event below.
I want to share one observation or maybe prediction about what you can expect to see next year at this industry leading technology-centric event; there will be more attention and a far greater presence of innovation (hardware + software). Software is of course critical and SaaS companies (Software as a Service) will still dominate the exhibition hall, but the robots are coming and they will not just be a sideshow. Operators attending the event were giving so much attention on the vendors presenting their respective innovations and it was one of the topics I was asked most often about.
This next comment I expect will bother some and of course please others, but I felt a sense of software fatigue. The industry has spent the last 3 years responding and addressing the challenges from the pandemic and the associated shutdown of on-premise dining. As an industry, we responded by going online with vengeance and embracing the off-premise omnichannel like never before. We grabbed the guest-engagement vertical by the horns and wrestled with back-of-house solutions.
I stand by my position that we're still in the early-innings (who loves a baseball analogy more than I do) of the transformation of this industry, but the innovation side has experienced slower adoption and I expect that is changing and the embracement of innovation will now rapidly accelerate. It makes a great deal of sense that innovation would follow the trail being blazed by software (if for no other reason than the capital expenditure required for innovation dwarfs the expenses associated with the onboarding of software).
You can take my word for it, the robots (innovation / automation / IoT) are coming and they will be a force next year at FSTEC 2023!
For those of you who were kept out of the water as a result of seeing the movie Jaws at too young an age or were convinced by the Terminator that robots are evil, you'll be happy to know that they come in peace, they're here to help and they're going to deliver tremendous return on investment for our industry (although isn't that what they always say at the start of the movie?). 😊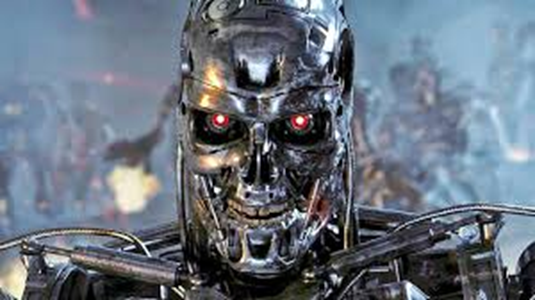 FSTEC RECAP
AND THAT'S A WRAP! FSTEC 2022 was one for the books! From Innovation Alley, to our Cocktails & Connections party, to our Food Service Feud Innovation Forum, to hitting the stage with Billy Beane and our Branded Blue Lounge which did double-duty as the meeting space for Branded and our Corporate Partners throughout the conference while also offering a vast array of giveaways including some fun swag (pictured) and adult libations (not pictured)…the Branded team couldn't be happier with the turnout of this event. The Branded team continues to work hard to raise the bar on ourselves and the high from this event will certainly take some time to come down from.
Special shout out to our Innovation Alley co-sponsors Cargill, Ecolab and Open Kitchen by The Middleby Corporation! Innovation Alley was an idea we pitched to Winsight 2 years ago with a goal of giving some of the very best and most interesting emerging tech & innovation companies the opportunity to present at the industry's leading technology event and bring awareness to their respective platforms. Having these 3 industry leading companies support this effort, not just with Branded, but for the entire Food Service Industry, is invaluable. The feedback from the 20 innovative startups who participated in the alley this year was remarkable.
Spoiler alert, the Branded Innovation Alley will be back next year and if your company would like to participate in The Alley next year or know a company that would be a great fit, please email events@brandedstrategic.com!
We continue to be excited about the people that hit the road to Texas for this show every year. The FSTEC community continues to grow and it truly does take a village. Thank you to the Winsight, LLC team on another phenomenal turnout. We know how much goes into an event of this caliber and we appreciate how much you do to highlight hospitality technology. Our team enjoyed collaborating with you again this year and we're looking forward to FSTEC 2023!
---
---
MARKET COMMENTARY
Articles that caught my eye combined with some Branded commentary and insights.
"You never know who's swimming naked until the tide goes out" is a visual no reader of the Weekend Update wants with their cup of coffee as well as a famous quote by the legendary Warren Buffet.
The pullback in the markets and specifically the correction in the technology sector has exposed quite a lot in the industry and that very much includes how positions are marked and valued. The article highlights how for decades, the VC industry has consistently relied on the most recent funding round as the most meaningful factoid in valuing an asset. However, when markets turn, the most recent valuation may or may not be appropriate and may even be a perfunctory input in the process of valuing assets.
Changing a valuation policy is no small thing and most managers will NOT do that even if they want to be more conservative in their valuations because setting and adhering to policies is critically important. The market will be volatile and if you abandon your policy in bad times, does that mean you also do it in good times? If that's the case, let me tell you something Lucy, you don't have a policy (you have a guideline at best).
VC managers are currently challenged by this downturn and many are aggressively marking down their portfolio using public market comps as justification. For those funds marking down their books based on these comps, you can expect some more disappointing news as the Nasdaq fell 9.1% in Q1, and has since fallen another 22%.
The biggest change I've seen is the shift in investors questions about growth rates to length of the runway (with the runway being defined as how much cash do you have on hand and how many months will that carry the company).  This shift embraces one of the most colloquial and important phrases in the world of investing – "cash is king."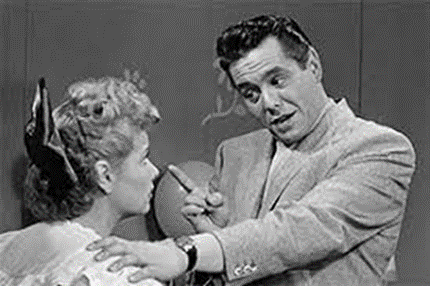 ---
Did you really think I'd select this title for this week's edition of The Weekend Update and NOT follow-up with an article on the topic? Silly rabbit.
There are many reasons why the food service and hospitality industry NEEDS to embrace automation and one of the most pressing is the labor shortage. While the pandemic lit the match and forced people out of the hospitality industry, many of these folks are NEVER going to return. We can discuss over a beverage why folks aren't returning to the industry, but restaurants are responding to this labor shortage by leveraging robotics and automation to fill the empty roles humans have left behind.
Automation comes in many sizes, shapes and forms. For example, Branded's very first investment was in a company called Innovative Tap Solutions (dba: PourMyBeer and PourMyBeverage), a self-pouring solution for the food service industry. This is a relatively low-cost solution to address the labor shortage while also giving your guests an experience they will absolutely love. They can also be a more complex, but still a critically important solution, such the autonomous delivery robots. The article caught my eye NOT only because I believe that autonomous vehicles will become far more embraced as a utility for the delivery of food and small packages than as vehicles for transporting people, but because the author, Breck Dumas, selected Branded Partner Company Ottonomy as the company they featured that is making waves in this sector.
Readers of the Weekend Update know that I love acronyms (and admittedly probably overuse them), but I'll share one of my new favorites that the article also embraced – RaaS (Robots as a Service). Ottonomy and other autonomous vehicle providers are offering a subscription model, which is more efficient, safer and cheaper than traditional third-party delivery services. For those embracing these robots, you can see a return on investment from the first month of installation of up to nearly 50% of what the delivery services would otherwise cost. Now that's a friendly robot!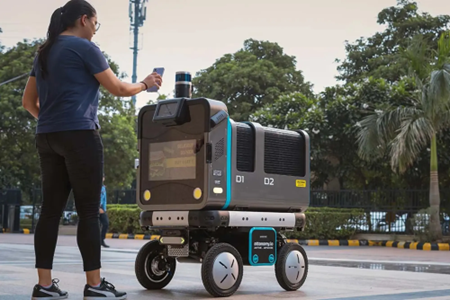 ---
I enjoyed this article by Ali Francis very much and suggest you give it a read. As a lover of restaurants and of dining out, it caught my eye to see that reservation searches are up 107% around the country since last year. I also loved the expression the "spontaneous dinner" and how it's at risk of being an endangered activity.
Branded and its love of technology began over 2 decades ago when we were asked to pilot an emerging software called OpenTable. At the time, we didn't even take reservations at our joints, so this was something revolutionary. Over 20 years later, the on-line reservation sector is still evolving and working to solve and create value for both the venue and its guests. How important is the reservation sector? Let's just say that American Express didn't acquire the online reservation platform Resy in 2019 because they're nice people (although they are REALLY nice people). Given Amex's focus on high-end dining, Resy directly enhances the credit card company's brand identity and provides an important and extremely desirable amenity for their cardholders. That's how you satisfy BOTH venues and guests.
Please bookmark this next point (I'm clearly feeling very 'predictive' this morning). I want to introduce you to a most interesting Branded Partner Company - Tablz. The reservation game is about to experience a MAJOR enhancement to its offering and both venues and guests are going to love it! Again, at the frustration of my attorney, I guaranty it!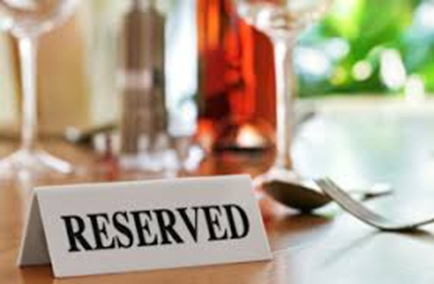 ---
---
TECHNOLOGY
The Branded team likes to walk with a small stick, but we LOVE to boast about our Partner Companies.
AGOT
If you've ever been disappointed with an incorrect food order, including wrong or missing items, Agot AI is a company you'll want to get to know. Agot is providing QSRs with order accuracy confidence through AI. This week, Agot debuted their live video demonstration for the industry to see at FSTEC in Dallas. The video is an integral piece for the company to walk potential investors and clients alike through the full functionality of their technology. Take a look at how Agot is transforming the industry with computer vision AI here. Do you like apples? Well, Branded's friends at Agot are wicked smart. How do you like dem apples? 😊
COPIA
We are proud to announce that this # HungerActionDay -- Copia's partner Getir has donated over 80,000 pounds of surplus food to nonprofits in need!
"Hunger Action Month is a fantastic opportunity to celebrate the positive impact our donors are making, like Getir, to solve our very real hunger problem," said Kimberly Smith, CEO of Copia. "Witnessing how well received Getir's efforts are amongst their communities, customers and employees is always a great honor for us."
---

As a friendly reminder, please consider signing up for Branded's Access Hospitality Network. This is our very own investment club & community that will be afforded unique and differentiated investment opportunities. Commentary shared with the Network will focus on the M&A and Capital Markets associated with this industry and this emerging alternative asset class. Access Hospitality is exclusively for qualified and accredited investors. There are no dues or membership fees. Members of the Network will benefit from specialized publications, thought leadership, proprietary deal access, exclusive events and more!
If you're interested in joining The Network, please click the link: Access Hospitality - powered by Branded Hospitality Ventures.
---
---
PODCAST
THOUGHT LEADERSHIP
Tuesday, September 20th- Hospitality Hangout: Michael Schatzberg "The Restaurant Guy" and Jimmy Frischling " The Finance Guy" got to spend time with Jay Fiske, President of Powerhouse Dynamics, a Middleby Company while in Dallas at the FSTEC Conference.
As president, Fiske is responsible for leading all strategic and day-to-day company operations. He is a technology executive and investor with over twenty years of experience building businesses and innovative technology products to market.
Listen to the full episode here: Food Service Facility Solutions To Enhance Operational Efficiencies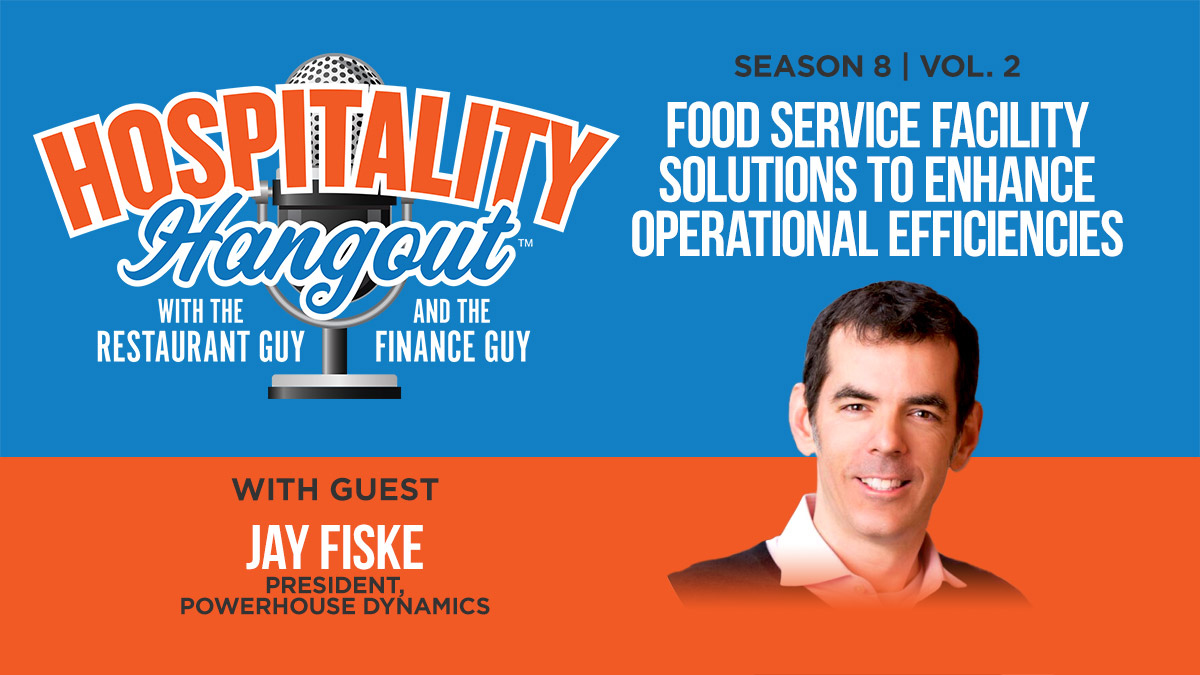 ---
---
IN THE NEWS
Hospitality Tech and F&B Innovation IN THE NEWS:
We love to highlight Food Service & Hospitality news, especially when it's Partners & Friends making it!
And in other News…please see some of the stories that caught our attention and that we're paying attention to. This week was loaded with headlines and news!!!
---

While we're still on a high from FSTEC we're ready to hit the road again!
The Branded team is heading to the Fast Casual Executive Summit in Indianapolis from October 9-11. The conference is organized by our good friends at Networld Media Group! This conference is reserved for top-level restaurant executives, leaders and innovators of the fast casual industry.
We're eager to connect with old friends, make some new friends and of course boast about our partner companies. This year Branded partners Ovation, Leasecake, Bite, and Incentivio will be hitting the road with us to Indy.
If you'd like to link up or want an introduction to any of our partners, email us at events@brandedstrategic.com!
---
---
MARKETING
FSTEC was huge! There were so many great conversations, strong leaders, and incredible solutions at this event. Click HERE to get a high-level recap with key takeaways from our restaurant evangelist, Rev Ciancio.
If you're a solutions provider (SaaS, Hardware, Manufacturer, distributor, etc) Rev can help you with lead generation and content marketing.
If you're a restaurant operator or marketer, Rev can help you create a scalable and measurable marketing system.
Connect with him directly: rev@brandedstrategic.net
---
That's it for today!  I wish you a wonderful weekend!
See you next week, (about the) same bat-time, same bat-channel.
It takes a village!
Jimmy Frisch
Co-Founder & Managing Partner
Branded Hospitality Ventures
jimmy@brandedstrategic.com
235 Park Ave South, 4th Fl | New York, NY 10003
---
Branded Hospitality Ventures ("Branded") is an investment and advisory platform at the intersection of food service, technology, innovation and capital. As experienced hospitality owners and operators, branded brings value to its portfolio companies through investment, strategic counsel, and its deep industry expertise and connections.