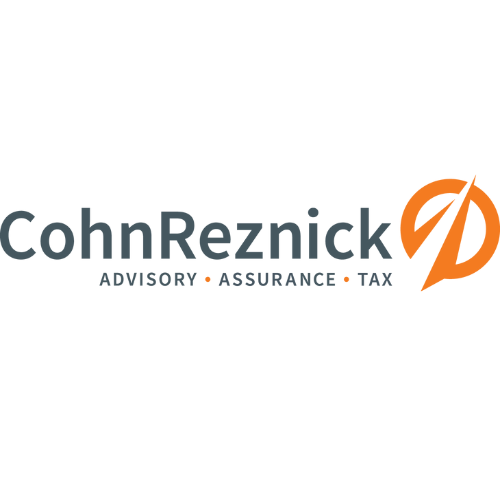 Together with CohnReznick
Serving hospitality and technology organizations through all stages of the business lifecycle
Friends of Branded!
Happy Saturday and I hope you had a great week!
Long-time readers of The Weekend Update know that Branded prides itself on being an operator-centric investment and advisory platform exclusively focused on the foodservice and hospitality technology and innovation market.
If there's any ambiguity around that, I want to be crystal clear, Branded will only invest and support emerging tech and innovation companies that are on the side of owners & operators of venues and businesses that sell and serve F&B. These are tech and innovation companies that are striving to optimize margins and improve efficiencies for operators.
We have the privilege of being owners & operators of a number of restaurants in NYC. We understand firsthand the challenges restaurants are dealing with on a daily basis and we've built our investment and advisory platform to be an ally to our brothers and sisters that are playing in this sport that we love!
We also pride ourselves on playing as nice as we can in the sandbox with others. That includes of course other operators, and also other investors. As we know (and I say all the time), it takes a village to help emerging companies move along the maturation curve.
However, and despite our desire to play nice, we're also committed to being an unfiltered, direct, and hopefully always professional and respectful member of this amazing industry.
We love to share trends and highlight companies that we feel will help operators across this incredibly fragmented industry (and this is the most fragmented industry I've ever seen), but we recognize that it's also important for Branded to be balanced and that includes sharing trends and emerging companies that we feel are NOT good for our industry.
I've been known to say (usually in private company, but today, in this week's edition of The Weekend Update, to over 20,000 subscribers), that sometimes it's an ugly baby. That's correct, an ugly baby. It's not a popular thing to do, but when it looks like a duck, sounds like a duck, and walks like a duck, sometimes, it's a duck.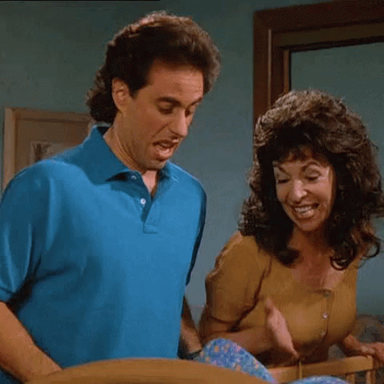 Last week an article appeared in the New York Times about an emerging ResTech company that promises The Hot Reservation (If You're Willing to Pay). To be completely fair, there were actually a number of reservation companies that appeared in the article and the emerging trend of reselling reservations. This article was sent to me by a number of folks across our industry, including several CEOs of tech platforms (and yes, I was asked and will withhold names as requested) with a simple question, which is what I thought about these platforms and new trend in the reservation space that is selling "access" to restaurants.
First and foremost, I'm a free markets person, so while I'm on the side and protective of F&B owners & operators, I also want the market to decide for itself what the winners and losers will be. Business owners and operators, as well as customers, should pick for themselves the technology platforms that are valuable and important to them. For example, I might not love the fees charged by the delivery service platforms ("DSPs"), for example, platforms such as DoorDash, UberEats and GrubHub, but as a free markets person, I'd prefer for these businesses, along with the restaurants and customers, to figure this all out for themselves and without government imposing regulations on them. And for avoidance of any doubt and transparency, Branded's restaurants are users of these platforms and feel the discovery role they play for our restaurants is not only important, but critical.
However, being a free markets person doesn't mean I'm not allowed to express an opinion, view or otherwise. So, with all that said, and for my industry friends who have asked for my opinion on this new trend in selling "access" to restaurants, let's get it on!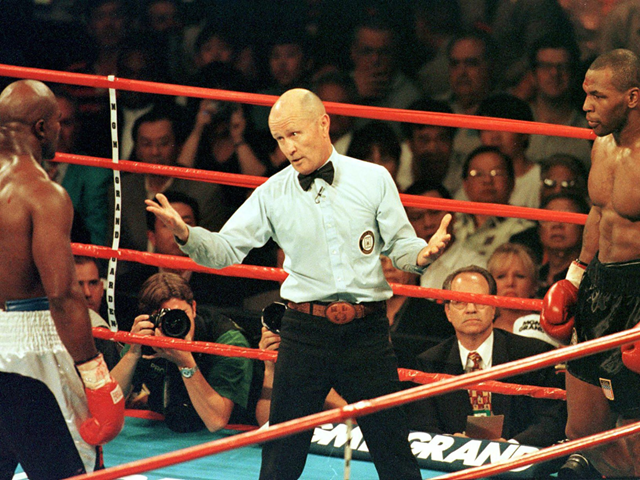 These reservation platforms that are reselling restaurant reservations (and I'm specifically talking about the ones that are NOT-PERMISSIONED to do so) are not even pretending to be wolves dressed in sheep's clothing. They're wolves dressed as wolves! I invite anyone to try to put lipstick on these pigs and tell me why I'm wrong. Please note, I'm not going to make a fake wager of $5mm to anyone who can prove me wrong and then lose in an actual arbitration and be ordered to pay such $5mm, but who the hell would ever do something like that (mike-lindell-ordered-pay-5m-losing-election-data-challenge). 😊
I am, however, open to debating this topic and I'll even invite you onto our podcast to have this discussion. This strategy of re-selling reservations is bad for restaurants and will prove bad for guests that engage with these platforms and for the investors that are deploying capital in this segment of the market. Investors won't be able to lose nearly as much money as they did in the Ultra-Fast Grocery Delivery space, another customer-centric trend that was not desired, needed or appreciated by operators (b/c the reseller market for reservations is among the smallest segments of the hospitality industry and there's just not enough capital needed to test this bad idea out before it fails).
Branded is fortunate to have an army of restaurant owners & operators in a most important part of our ecosystem – our Hospitality Network. I surveyed several, including Branded's most senior in-house subject matter experts. The kindest word used to describe the idea of a platform that is going to create a secondary market for reservations, without engaging in partnership with the restaurants, was "HATE" and please note, I said that was the kindest word used. Tech platforms that are doing this undermine everything operators want to achieve in creating a relationship with guests (and please allow me to be even more clear, with their guests).
Since I'm diving into a specific industry vertical (reservations) in the Top of the Fold section of this week's Weekend Update, let me take a small step back and come at this from a top-down perspective.
Restaurant operators value reservation platforms and tend to put them into a few categories. The first category is comprised of platforms that have customers and are consumer-facing (for example, Resy and OpenTable). These platforms are viewed as marketing partners, and I would put them in the category of being on the side of operators. These are valuable platforms for restaurants b/c they drive guest acquisition, can help improve the guest experience and drive the frequency of visits. A strong reservation platform can help an operator meet or even exceed the guest's expectations and experience. When this works, all parties win (the operator, the reservation platform, and the guest).
A close cousin of this first category is white-label SaaS companies that are providing a suite of features so that the operators can improve and own the guest experience. SevenRooms is such a platform, and they help facilitate table management, guest communication and other associated capabilities. Several POS companies are moving aggressively into this space including Toast with its emerging Toast Tables offering. Similar to the above, these platforms are friends of restaurants and overall well-received and embraced.
The final category is a more amorphous one and that is in the process of being defined. This is the group that is essentially trying to reinvent and maybe even reimagine the reservation space. Respect!
Branded's network of operators has mixed views on this category with some liking platforms that offer operators "booking convenience" as favorable but selling "access" as very negative. Branded is less harsh on this category as we don't want to paint this segment with a single brush. Each company and their respective value-proposition need to be vetted on their own merits and from Branded's perspective, we judge them on the value they offer to the owners & operators.
Branded has proudly invested in a reservation platform called Tablz that is in this reinventing and reimagining category and absolutely on the side of operators. Tablz affords the guest the option of selecting a table, by using an immersive 3D booking experience. Tablz lives on the operator's website, costs the operator NOTHING and the operator receives 70% of the economics associated with a guest electing to pay for the option to select a specific table. Guests and customers understand and have a great deal of experience paying for the option or right to secure an "upgrade" or to have their preference met. As consumers, we experience this when we select a seat on an airplane, purchase a seat to a show, concert, sporting event and otherwise. The Tablz platform and process is transparent and is an option for the guests to use if they're interested in doing so.
Here's an article on Tablz that also includes some quotes from a most excellent restauranteur, my friend and partner, Mr. Schatzberg: For Diners, Only the Best Seat in the House Will Do. But Where Is It? - WSJ
Before we invested in Tablz, we used the platform in some of our restaurants alongside our other reservation platform (Schatz loves to say "we test before we invest"). Guests have the option to reserve a table through our reservation platform or to select a specific table using Tablz. The choice belongs to the guest and we, as operators, have the ability to dial-up or down the tables we make available on the Tablz platform. This has proven to be an extremely positive experience for us and is delivering an incremental revenue source for our restaurants. And one more thing, our guests are loving it!
The reservation platforms that are trying to create a secondary market for reservations and are reselling tables, again, without the permission of the operators, is a segment of the market that Branded can't and will not support. In fact, this is so negative for the operators, that I chose to call it out in the Top of Fold section this week.
Owners & operators know, without any questions, these platforms aren't good for our industry, so the message I'm trying to deliver here is not for them. It's really for the guests, customers, and lovers of restaurants. Utilizing platforms that are reselling reservations will harm the very restaurants you're looking to experience and enjoy. If you don't believe me, ask ANY restauranteur you know what they feel about this emerging secondary market for tables. You can read how one of our friends had to address such a situation here: Yoshino-Le-Bernardin-targeted-by-tock-reservation-scammer.
The below was posted online earlier this week. In the category of IYKYK, I feel confident in saying there's NO WAY this order got filled and if a transaction did somehow take place, I would put forward that the guest that showed up with this "scalped" reservation didn't get past the host station (and the party that sourced and sold the reservation has just lost their privileges at this most wonderful and special joint). Again, IYKYK.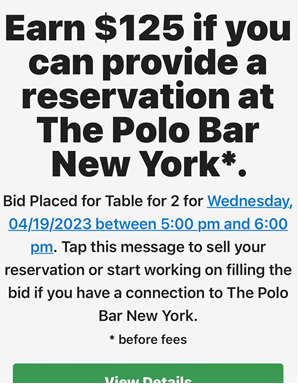 As one of the users of the "broker" website in the first article above was quoted as saying, "you should be able to just go to the restaurant and eat at the restaurant. This shouldn't be so controversial." This user felt "pathetic" for trying to buy a reservation this way. He went onto say "It felt so new that it might work. I talked myself into doing it, until my better judgment took over." Good for this person and I'm happy to see his better judgment took over.
Buyers of secondary reservations should beware. This is NOT the same thing as buying, via a broker or scalper, a ticket to a sporting event or Broadway show. For investors choosing to back such platforms, Branded tries to stay away from tech companies that are enemies of the industry they're supposedly trying to support. Please note, I choose my words with a great deal of intentionality and yes, I wrote enemies.
Okay, I'm done with that topic, and I appreciate you allowing me to share my views on this (and maybe even vent a little bit, but just a little, right?). Again, I welcome a discussion or debate on this topic. I'll be at the Food on Demand conference in a few weeks, and I'll even be onstage for an emerging tech panel where I'd be happy to hear views as to why I'm wrong.
Okay, it was a busy week and there's a lot to cover below. Given the 'weight' of the Top of the Fold section this week, I made sure to keep the rest of this edition fun and festive.
I appreciate the support and interest this weekend 'read' continues to build and generate. I'm committed to being a straight shooter, supporting this industry I love and hopefully being informative and maybe even generating a smile or two along the way.
I'm fiercely protective and loyal to my family, friends and this industry. For those that want to help make this industry a better place for all of us, I welcome you and would be happy to engage and explores areas of cooperation. For those looking to take from or hurt owners & operators, I've got two words for you and it's not "Happy Birthday." 😊
As always, it takes a village!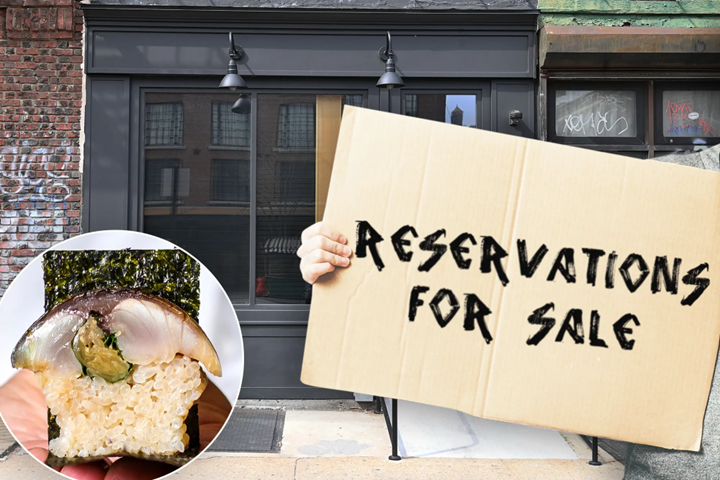 ---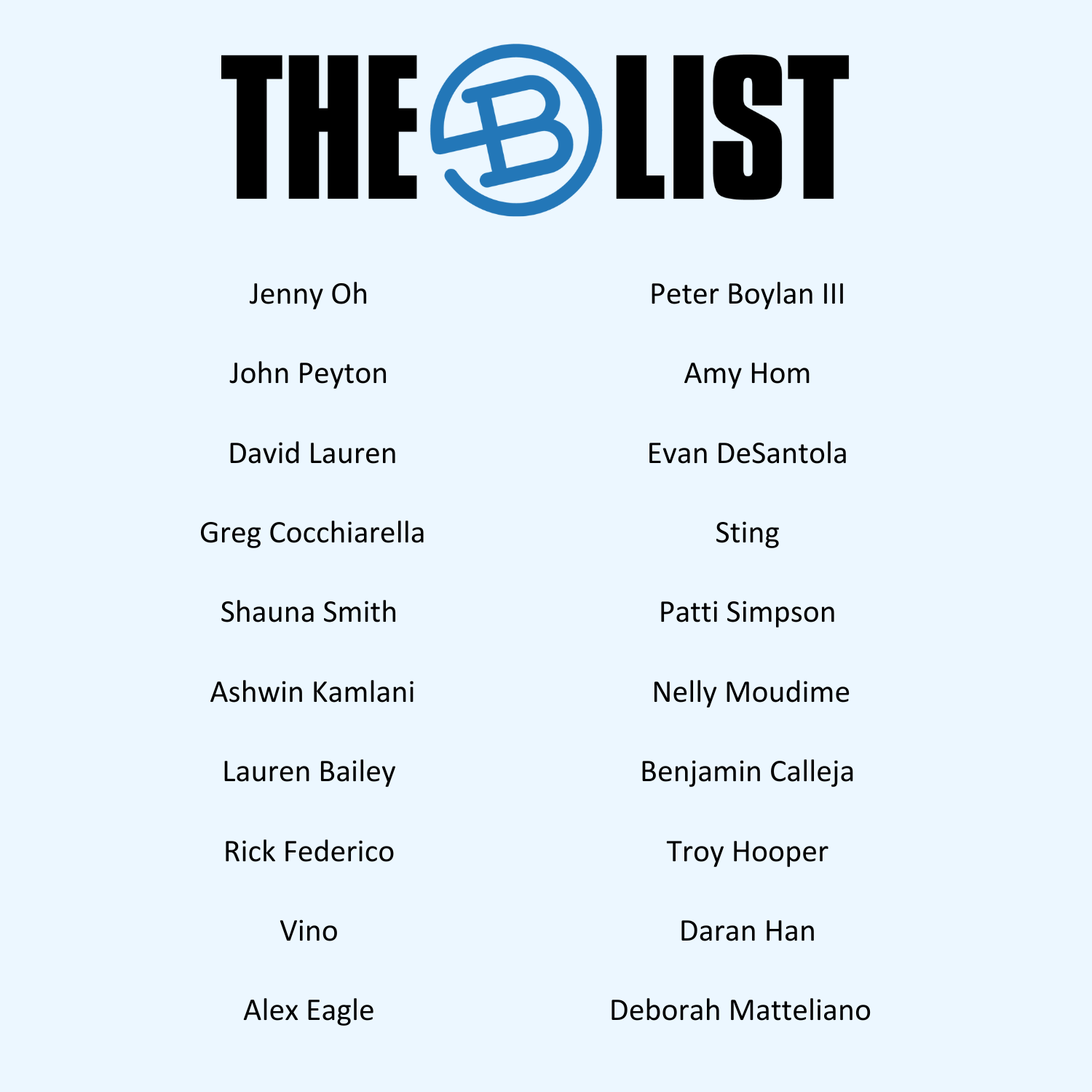 ---
MARKET COMMENTARY
In the Top of the Fold section, I shared that I'm a free markets person. Here in the Market Commentary section, I'll share that I'm also an old school guy and I love tradition. So, with all that said, I admit that I'm still trying to get my head around the rule changes that MLB have made effective this season.
For those that don't follow or are less interested in baseball, MLB has been battling a declining fan base and the length of the games has been seen as one of the factoids contributing to the decline in viewership. I've added an extra article below which provides some thoughts around the decline in MLB popularity, including how games are perceived to be slow and fans "must spend more time sitting through games that are longer each season." The average length of a Major League game in 2021 was three hours and ten minutes. In 1960, the games averaged two hours and thirty-three minutes.
why-major-league-baseball-is-declining-in-popularity-among-fans
However, I'm not raising this topic to debate the declining popularity of a sport I love (and played) or the new rules. As for my own playing days, I got cut from the varsity baseball two years in a row as Frosh and Sophomore. I blame it on a disagreement I had with the coach. I thought I was pretty good and the coach (along with my friends on the team) said, "no, you're not" (and they were all right). 😊
I often look at things in two ways: sometimes you're the bug and other times you're the windshield. There are many things in life I have no control over whatsoever (many things in fact), but I can react to them. I pulled this article and the rules changes in an effort to encourage stadium owners & operators to react to them as well.
If the rules changes are geared towards shortening the games and creating more action on the field, then an unintended consequence will be less time for fans to enjoy and purchase food & beverages at the games (and let me tell you, that's an important revenue and profit driver for owners & operators). The margins in the concessions are among the highest for stadiums and arenas.
Branded believes in the embracement and criticality of automation and robotics for the hospitality industry and that very much includes "EATertainment" venues such as stadiums and arenas. However, before these venues adopt robots to take care of their guests, Branded believes self-pouring beverages, pick-up solutions and a strong mobile ordering solution are the low-hanging fruit that will deliver increased sales of F&B.
We've embraced PourMyBeer as our self-pour solution, Minnow as our pick-up solution and GoTab as the mobile point-of-sale solution.
PourMyBeer is the world leader in self-pour solutions and that's not my opinion, b/c PourMyBeer currently has the most taps deployed in the world. Minnow allows guests to skip the lines and pick-up their F&B orders when notified that the order is ready. GoTab's mobile ordering and payments solution for stadiums and events helps operators handle more orders efficiently while improving the guest experience.
When games are shorter, and the action is being increased on the field, speed, and efficiency matters! PourMyBeer, Minnow and GoTab allow the guest to order, pay and more quickly and easily get their beverages and pick-up their food seamlessly and easily. Your guests will appreciate not missing the action and not waiting in lines. Stadium and event space operators, you will increase sales, reduce waste and be more efficient with your labor spend.
Happy fans are ALWAYS a good thing!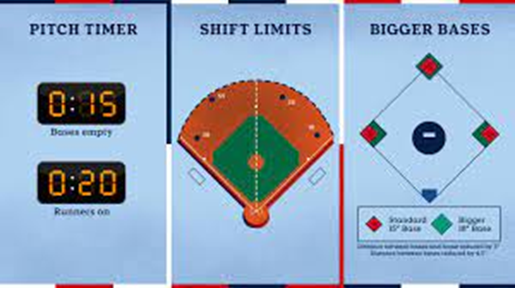 Two articles from the NY Post in one edition is certainly not my usual playbook, but this article caught my eye and I thought I'd have some fun with it.
The article captures the frustration of some diners that found that the restaurant had an unwritten rule which included a 90-minute window allotted for the reservation. When the group wanted to order some more food, they were told such wasn't possible b/c their allotment of time was almost up. The group obviously became frustrated and went to the NY Post to voice their concerns, share the story and have this moment in an NYC paper.
The article goes on to share that this "window" of time allotted to reservations is not uncommon even if it's not well known.
NYC Hospitalities favorite son, Mr. Andrew Rigie, executive director of the NYC Hospitality Alliance, is quoted in the article, in a most balanced and professional manner, as expressing sympathy to the fact that restaurants must "turn tables to keep their doors open," but there's also a need for hospitality. Andrew is a good and nice person!
Branded used to own a few casual sports bars/restaurants. We'd have people order a sandwich and a beer and spend the day at a table enjoying the games on our big screen TVs and the fun atmosphere our gregarious staff tried to create on a daily and nightly basis. Was that fair for a guest to occupy a table for hours and barely spend $20?
I completely agree with Mr. Rigie that BOTH the restaurants & operators need to act honorably, in a transparent, and high-integrity manner AND for guests to do the same.
I had an experience recently where I was the guest and the hostess was apologetic upon my arrival that another party was seated at the table intended for my party. The party that was seated ahead of my reservation had been told that the table was only available for a limited amount of time, they accepted the condition of the limited window, but then refused to leave when they were told the table needed to be turned. I can only assume that one of the guests of this party may have been an attorney or at least familiar with the cliché that "possession is nine-tenths of the law" (this is a common idiom where the phrase essentially means that when you physically possess something, you have a stronger legal claim to it than someone who does not).
The staff felt helpless to address the situation and was certainly apologetic to my party. I asked if I could help, in only a most professional, courteous, and hospitable manner of course, alleviate the situation. With their permission, we were able to get done, what needed to be done and everyone was satisfied (and that's my story and I'm sticking with it).
My point is, when guests approach venues the right way, good things will happen. Of course, there will be mistakes and the operators will try to make it right, but as we learned in the 1982 film classic Fast Times at Ridgemont High, in the scene involving Spicoli (Sean Penn) and Mr. Hand (Ray Walston) on the subject of "time," as Spicoli famously said, "If I'm here and you're here [Mr. Hand], doesn't that make it our time?" When dining out, a successful experience for the guest is far more likely to be the result if BOTH the guests and the operators are helping to take care of each other. That might sound corny or hokey but give it a try and let me know how your experience goes as a result.
The next time you're asked, with a friendly nudge and maybe a suggestion to enjoy a drink at the bar, on the house, in order to accommodate another party, consider that we're all trying to have a good time out and make it as easy as possible for everyone's benefit and enjoyment.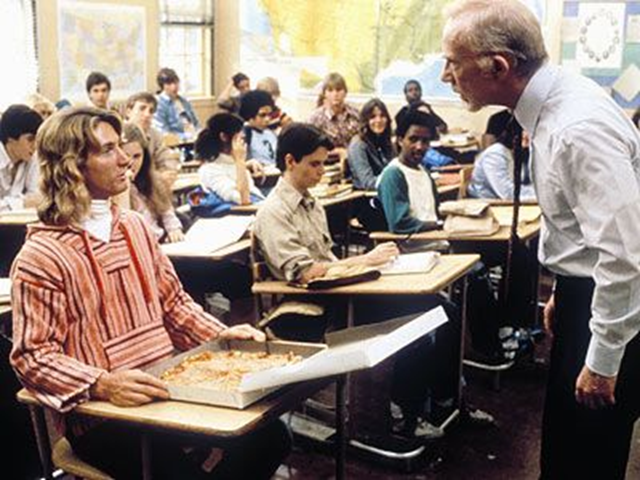 ---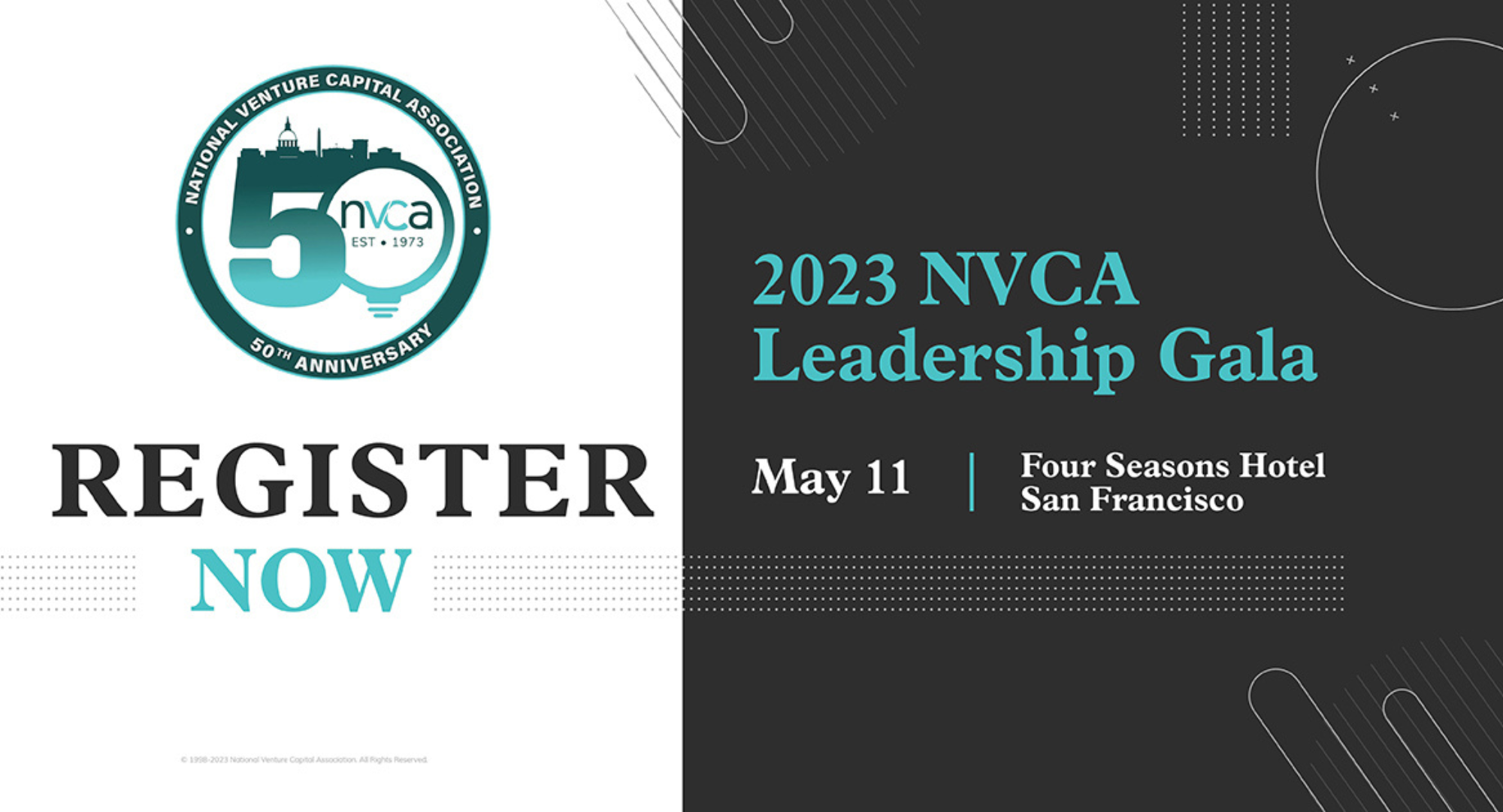 Join the National Venture Capital Association as they celebrate 50 years of empowering America's startups and entrepreneurs at the 2023 Leadership and Awards Gala. This event will be at the Four Seasons Hotel in San Francisco on May 11th and will bring the venture industry together. The awards ceremony will honor those who have made significant contributions to foster innovation, advance technology, and drive new company formation. We hope to see you there!
* This event is for VCs only. Discounts applied for NVCA members.
---
TECHNOLOGY
Technology has become the root of restaurant growth and operators, distributors, manufacturers and restaurant technology providers are taking a bite out of the competition by acting on insights provided by companies like Brizo Foodmetrics. Brizo collects data from over 1,200,000 restaurants and other foodservice establishments.
Through the platform restaurant technology providers can ….
Conduct detailed competitive analysis to make better decisions
Create targeted campaigns
Shorten research time and optimize resources
Measure current market activity
Distributors/ Manufacturers can….
Analyze competitors
Find new markets
Discover packaging solutions
Identify restaurants that offer dishes or drinks that you distribute or manufacture
I'm thrilled to highlight Brizo's most recent funding which yielded $ 12 million in Series A led by Framework Venture Partners and BDC Capital's Industrial Innovation Venture Fund.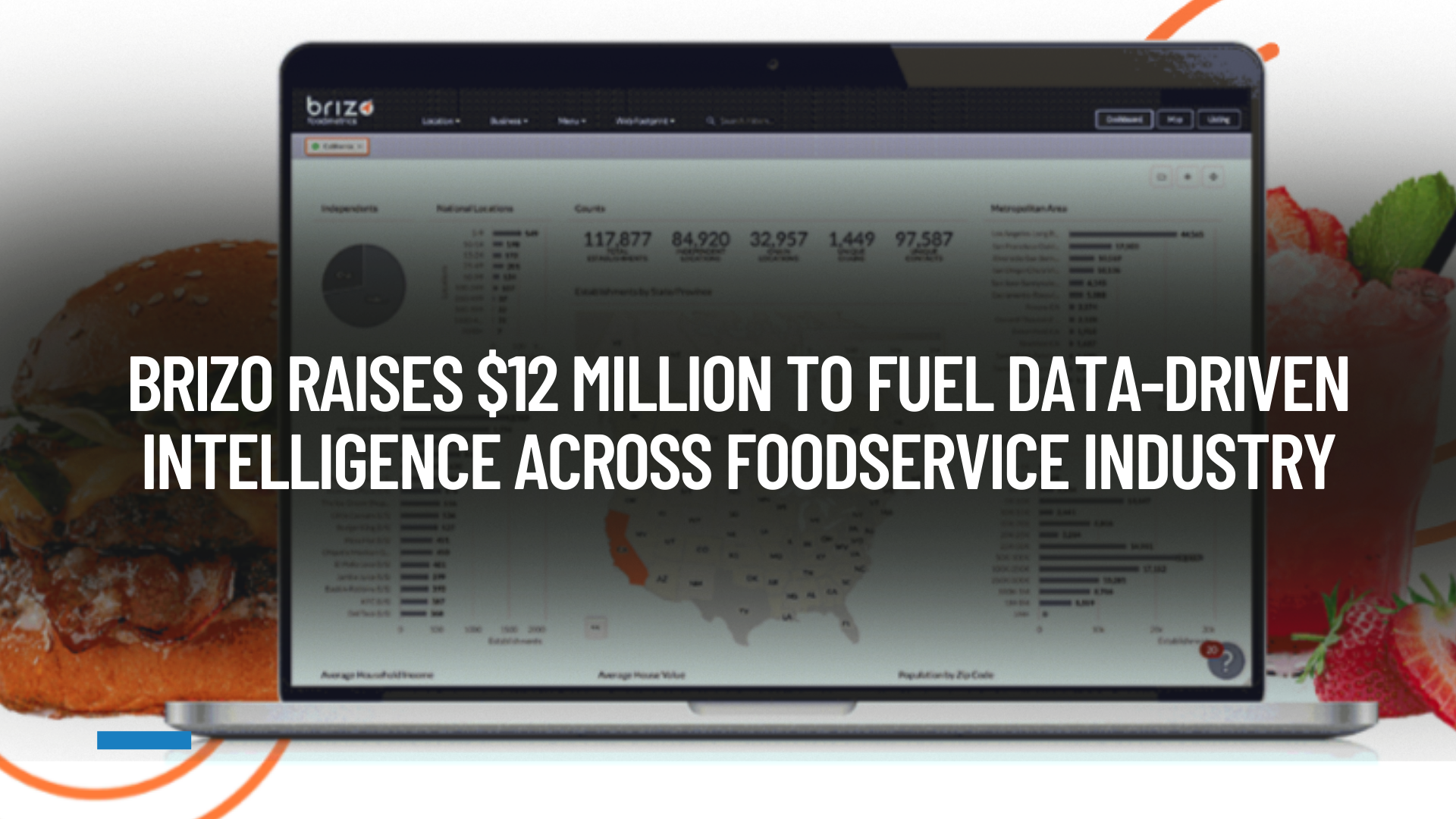 ---
FINANCE & DEALS
This Week In Credit: Earnings Season In The Spotlight (April 17, 2023)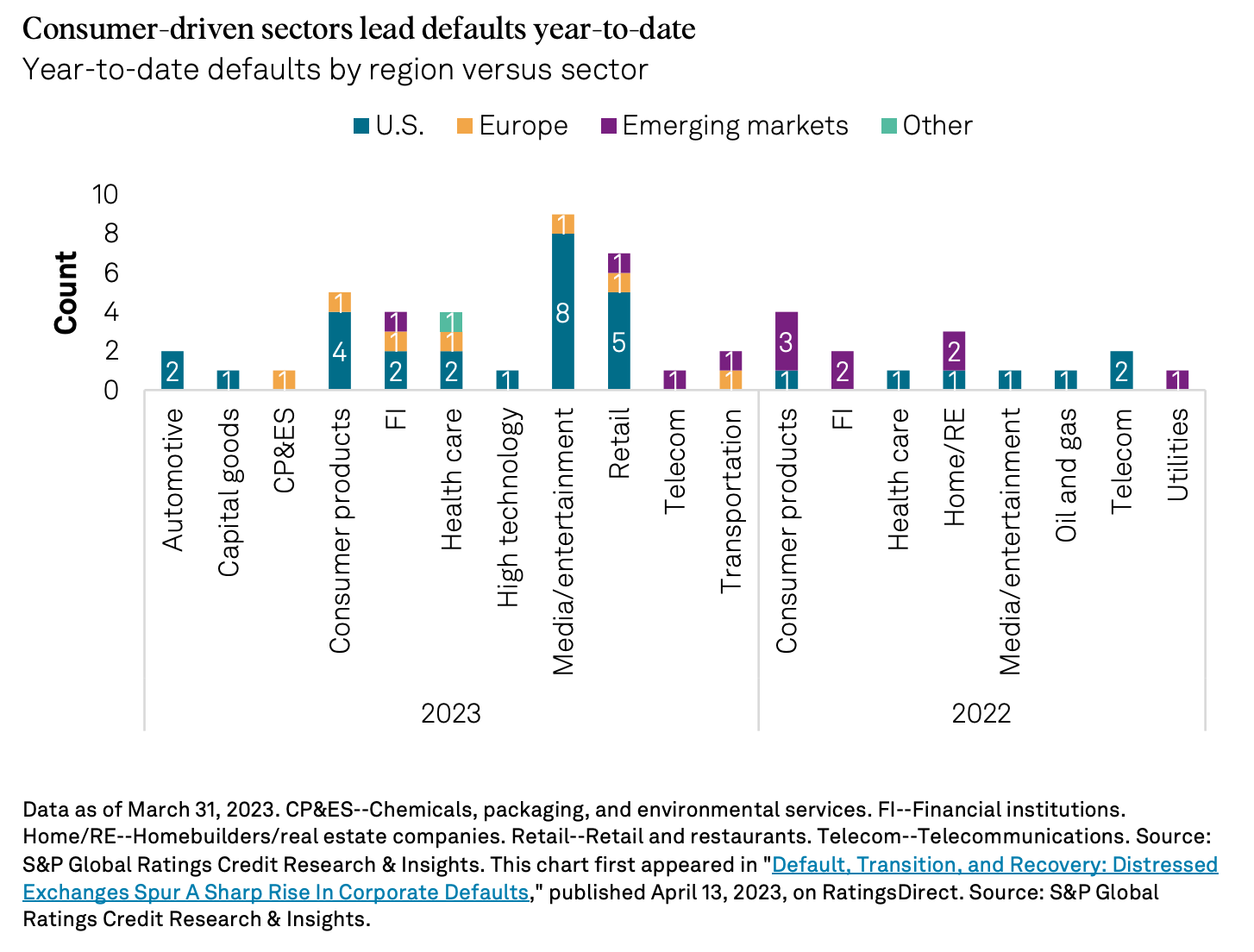 A near-term Fed pivot could be on ice again as recent economic and survey data suggest inflation has yet to cool down sufficiently. Benchmark yields jumped back up last week as markets grew more certain of near-term rate hikes. With limited data releases this week, attention will likely turn to the Q1 2023 earnings season. As well as gaining a clearer view of the impact of recent turmoil on financial institutions, S&P Global Ratings should also be able to gauge current cost inflation dynamics across nonfinancial corporates.
—Read the report from S&P Global Ratings
Restaurant Industry Movers in the Market
—Data as of 4/21/2023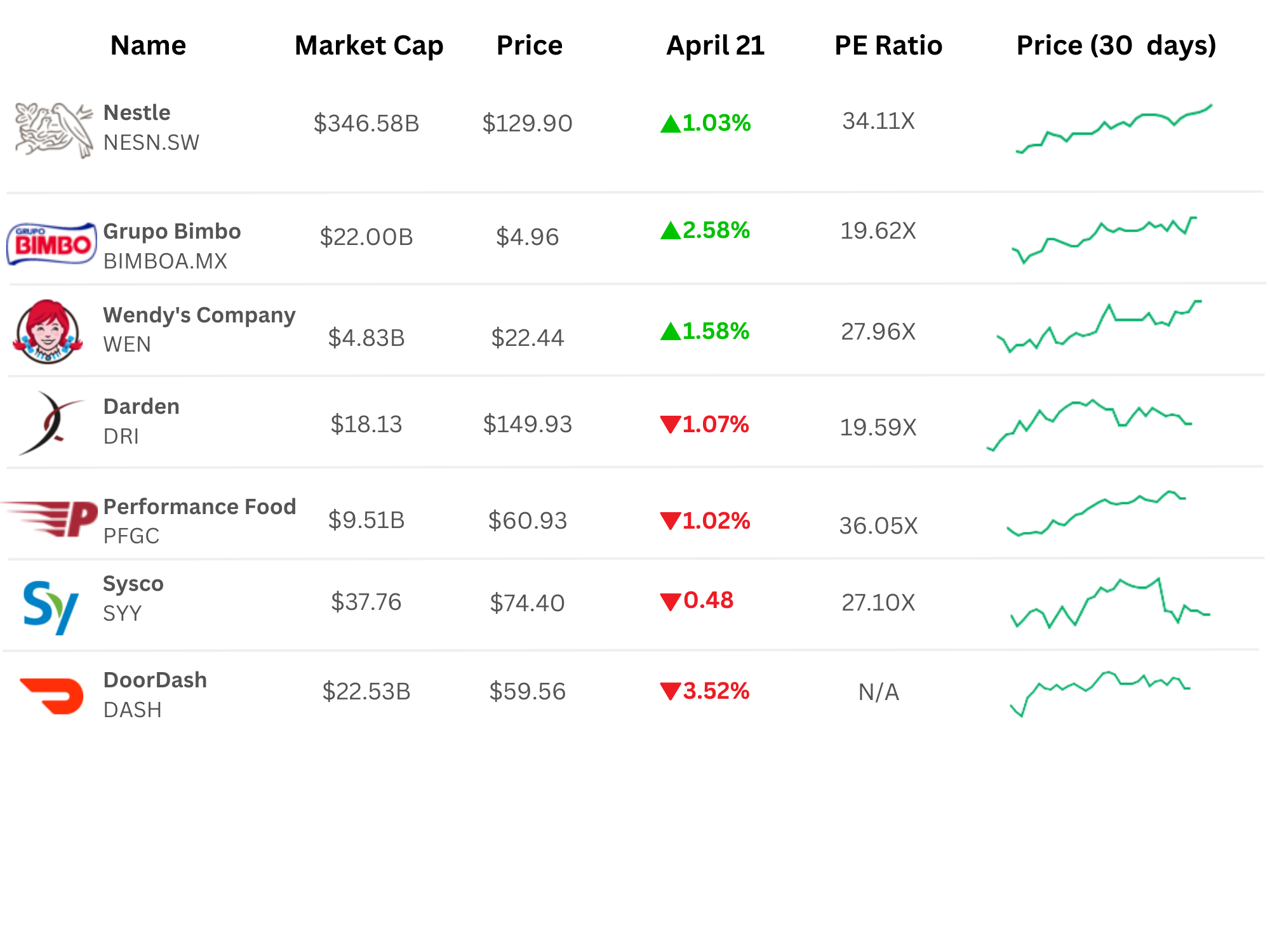 ---
BUSINESS
Business Transformation - What is it and why is it important?
Well, well, well, look who's here to transform their business! Before you go all genie-in-a-bottle on me, let's get real. Unfortunately, I left my crystal ball at home, so we'll have to rely on good old-fashioned planning. One day you're a business boss, the next you're treading water like a cat in a bathtub. But don't worry, with a little creativity and strategic planning, you can make sure your business stays afloat and doesn't end up like a sinking ship.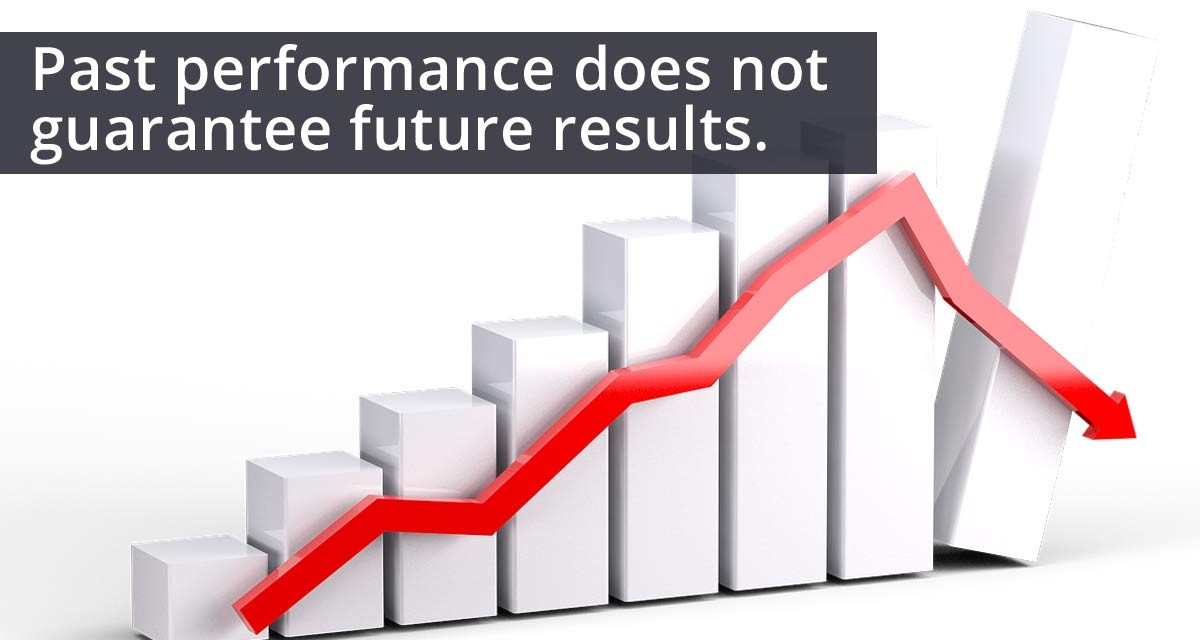 Research by McKinsey has long documented that enterprise-wide transformation is difficult, with less than a third of transformations reaching their goals to improve organizational performance and sustain these improvements over time. But we're not here to talk about what doesn't work, I want to talk about what does work.
Define your goals: Before starting any transformation, it's essential to have a clear understanding of what you want to achieve. Define your goals, both short-term and long-term.
Conduct a SWOT analysis: Analyze your business's Strengths, Weaknesses, Opportunities, and Threats. Identify the areas that need improvement, and assess the market trends and competition.
Develop a plan: Based on your SWOT analysis, develop a strategic plan that outlines the steps you'll take to achieve your goals. Be sure to include timelines, responsibilities, and resources required.
Engage your team: Communicate your transformation plan to your team and involve them in the process. Encourage them to provide feedback and ideas.
Implement the plan: Execute your plan, monitor progress, and make adjustments as needed.
Measure success: Define metrics to measure the success of your transformation. Regularly review and evaluate the results to ensure you're on track.
Consider working with a third-party to stay ahead of the game. Learn more about that HERE.
Remember, business transformation is not a one-time event, but an ongoing process. Stay flexible and adapt to changes along the way.
---

Are you looking for a tech solution? A new partnership? Or maybe an easy way to build your tech stack??? Check out BOOM a food service marketplace!‌‌‌‌‌‌‌‌BOOM a food service marketplace! is a digital ratings and review platform providing best-in-class technology, innovation, professional services and suppliers for the entire spectrum of the hospitality industry.‌
We're excited to highlight our new Marketplace Partners in the Food & Beverage space!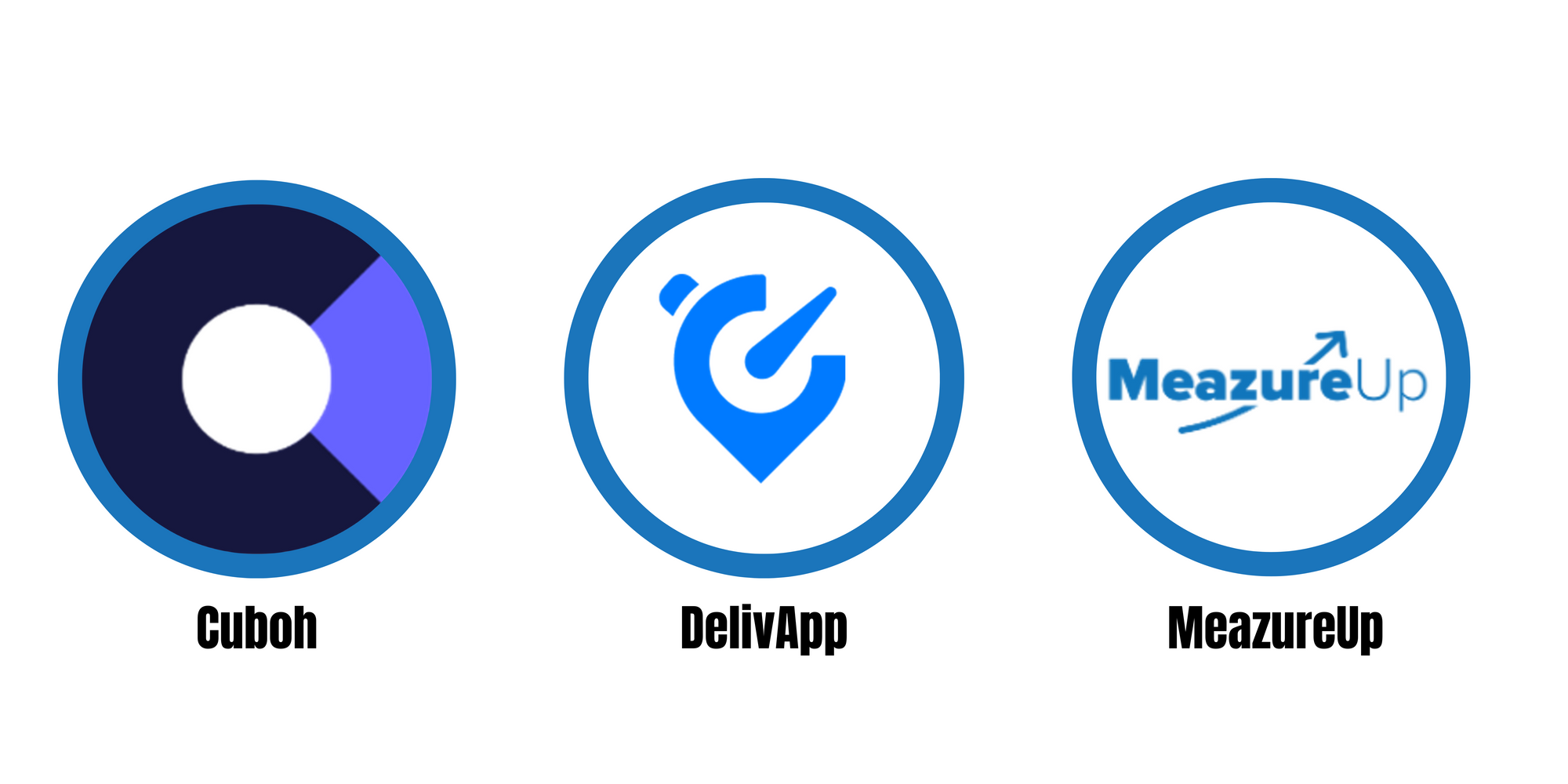 Want to learn more? Click HERE or contact us at boom@brandedstrategic.com
---
IN THE NEWS
Hospitality Tech and F&B Innovation IN THE NEWS:
We love to highlight Food Service & Hospitality news, especially when it's Partners & Friends making it!
And in other News…please see some of the stories that caught our attention and that we're paying attention to. This week was loaded with headlines and news!!
---
MARKETING
RESTAURANT LEADERSHIP AT ITS FINEST
The Restaurant Leadership Conference just concluded in Scottsdale, AZ.
If you have been, you know this is a great show. If you want to know what leaders at the biggest brands are thinking about and how they are improving their business, you go to RLC.
Plus, it's a little more relaxed in its pacing which gives you more room to have longer and more meaningful conversations. And, who doesn't like being in the desert in April!??!
Want top takeaways from the show including what CEO's are saying the future of the digital restaurant will look like and which marketing channels are being prioritized by CMOs?
Check out this post on LinkedIn!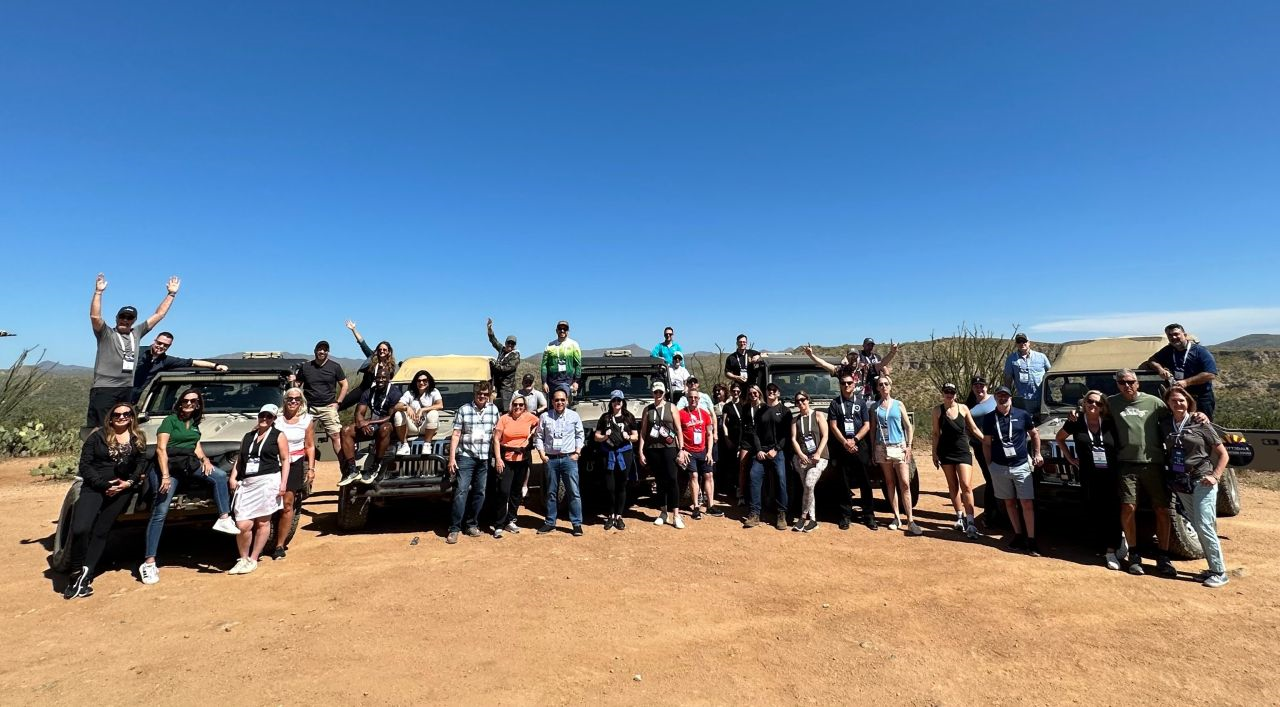 Have any questions or need help with your restaurant marketing? That is what I do! Drop me an email rev@brandedstrategic.net
Thanks and make it a great tasty day!
Rev Ciancio
Branded Strategic, Head of Revenue Marketing
---
That's it for today!
See you next week, (about the) same bat-time, same bat-channel.
It takes a village!
Jimmy Frisch & Julia Suchocki
Branded Hospitality Ventures
jimmy@brandedstrategic.com & js@brandedstrategic.com
235 Park Ave South, 4th Fl | New York, NY 10003
---
Branded Hospitality Ventures ("Branded") is an investment and advisory platform at the intersection of food service, technology, innovation and capital. As experienced hospitality owners and operators, Branded brings value to its portfolio companies through investment, strategic counsel, and its deep industry expertise and connections.
Learn more about Branded here: Branded At-A-Glance April 2023