Good Morning! Happy Saturday and I hope everyone had a great week!
When Branded launched its integrated investment and solutions platform about 5 years ago, we established a very simple and direct investment thesis – we would only invest and support emerging technology & innovation companies that were operator-centric. Meaning, companies that were good for owners & operators of foodservice and hospitality venues.
Operators that leveraged our portfolio companies would see margin optimization through increased sales, reduction in costs and our companies would help address operational inefficiencies. These operator-centric companies also had to address the most important and pressing challenges, opportunities and I dare say problems. "Nice to haves" we would say "need not apply" b/c they wouldn't rank very high on our prioritization list as our Hospitality Network insists that Branded helps them address the most immediate and impactful issues.
That was really it. There's the investment thesis. Tech & innovation that are good for operators and that address the immediate and near-term issues.
This would NOT make for a very good game of Family Feud, but sometimes when the game is going long and needs to be ended, they have a sudden death round with only one or two answers on the board. That's why Team Branded loves the Feud so much, we draw parallels from it every chance we get! 😊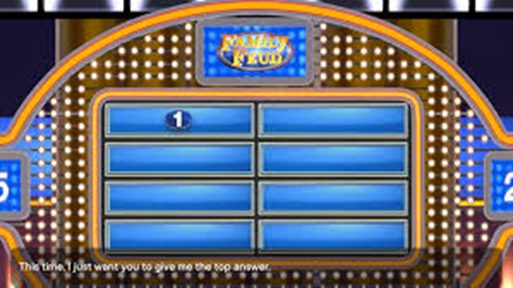 Branded highest priority issue: when we launched our investment platform – the issues surrounding the off-premise business for restaurants was our highest priority and we expressed that view with several key investments.
Two of our earliest investments resulted in successful exits (Bbot to DoorDash and GoParrot to Square), another has become one of our most important and highest valued companies (Chowly) which is now a force in the SMB market. Lastly, VROMO, is another one of our early partners that continues to address some of the key challenges for operators. Vromo offers a delivery management software solution that increases fulfillment rates by up to 15%, improves the customer experience by reducing delivery times by up to 30% and guarantees the lowest delivery rates from the biggest fleet partners in the USA.
Over 20 years ago (on a cold and rainy night after walking to & from work uphill, just trying to set a stage), I called Schatz to alert him to a new software that was being deployed at the bank I was working at called SeamlessWeb. Seamless, as it would officially be renamed on June 28th, 2011, was launched in 1999 and provided COMPANIES with a web-based system for ordering food from restaurants and caterers. For my employer, SeamlessWeb represented a solution to reign in weeknight and weekend food orders.
Prior to SeamlessWeb, the process for evening and weekend working-warriors in the financial, legal, consulting and other industries that were famous for stretching the 40-hour work week to more than 2x the standard, was less than organized. I'd dare say it was the wild west and given that those ordering food in the evenings and on weekends tended to be on the younger side of the age range of those employed by these firms, creativity ruled the day.
Meal dollars got pooled, stretched, and covered everything from food to adult-libations to non-perishables. SeamlessWeb was an accounting solution used to limit the places meals could be ordered from and even more importantly, account for the expenses in a far more diligent, as well as auditable and reportable manner.
A senior banker once accused my analyst class of padding our incomes by sticking around for dinner even on nights where we didn't have pressing work to do. One of the analysts responded that the investment banks tended to hire a certain type of person that possessed certain quantitative skills and was a believer in capitalism. He then asked the senior banker if the firm be happy if the analysts didn't find the value or even arbitrage in any given situation? (Please note, that young analyst is now the CEO of a Fortune 500 data-centric company…smart and savvy dude!)
But I digress (again).
When our restaurant was introduced to SeamlessWeb, our off-premise business (delivery and takeout) represented about 1% of sales. That meant when SeamlessWeb came knocking, Schatz jumped at the opportunity. A solution that would open the doors to a wealth of corporates in the neighborhood, allow us to be an approved vendor, and all we needed was access to a fax machine and pay a 5% commission on all orders, winner-winner-chicken dinner!
Today, off-premise business represents a far more meaningful percentage of sales and was an important driver in Branded's making off-premise our initial and most important investment vertical (guest engagement now plays a close second and stands just a smidgen behind the off-premise vertical).
Off-premise business remains one of the industry's greatest challenges and when both the Washington Post and the New York Post write articles in the same week trying to figure out how the dollars are divided among the various players in the delivery game, I figured it's worth diving back into.
For clarity, there will be no bashing of the Delivery Service Platforms ("DSPs") here. I'm a free markets person and I want businesses to sort out stuff on our own. If anything, I'm going to lob a complaint against NYC regulators that are trying to pick winners and put their thumb on the scale with respect selective employment. Regulators, you want to be helpful in regard to the battle for off-premise business? Please stay out and let us solve this without your "help."
It wasn't so long ago that the airlines and hotels were disintermediated by third-party aggregators until both industries got their respective houses in order and the airlines and hotels caught-up and rebalanced the equation by leveraging technology of their own. While the hospitality industry is FAR more fragmented and I dare say saturated than either the airline and hotel industries, I'd still vastly prefer for the industry and its many players to sort stuff out for ourselves.
What's an example of the regulators trying to play judge and jury, here you go: NYC Proposes Paying Delivery App Workers Up To $33 hourly
What?!? Under one plan, the Department of Consumer and Worker Protection would like to hike the pay for GrubHub (which acquired Seamless back in 2013), UberEats and DoorDash delivery workers to $33.27 per hour for time spent on active delivery (please note, the current minimum wage is $15). Under a second plan, these delivery drivers would be paid $19.96 hourly for the total time spent on active delivery. The article goes on to say that a city-commissioned study said the earlier proposed rate would increase consumers' cost of delivery by $5.18 per order, as the DSPs pass the increased costs onto the consumers.
The article references Sascha Owen, a DoorDash executive, "The extreme pay rate, $33.27 per hour for platforms selecting the trip time pay option, will result in unsustainable new costs for New York City consumers and hundreds of millions in lost revenue for local restaurants and businesses." The irony of DoorDash, in this case, being on the side of operators isn't lost on me. It was only a month or so ago that DoorDash was threatening restaurants to do a better job on orders sourced by their platform or risk being dropped from their platform. This is a great example of the expression "strange bedfellows" as this peculiar alliance between the DPSs and restaurants has strengthened in order to align against the passage of this law which would result in delivery drivers making nearly $70,000 which, as the article highlights, is substantially more than a first-year NYPD offer's $42,500 salary.
With respect to restaurants, how are we going to be able to staff our kitchens with an on or about $15 per hour wage when the drivers of the food coming out of the very same kitchen will be getting potentially twice that to deliver the food?
Since I've already specifically referenced an article from the NY Post, I'll share the article from the Washington Post about the state of the delivery market here: Which delivery apps eat away at your wallet the most.
The article does as good a job as possible to address the complexity of the delivery market and the actual fees being charged and where the money goes. I appreciate this article by Hamza Shaban; Faiz Siddiqui; Alexis Arnold; and Joe Fox and how they specifically called out that the opacity of the delivery fees is NOT a bug in the system, but a key feature. I encourage you to read the article to get some good intel on the state of the delivery market and how the fees you pay are being divided up.
In the spirit of Billy Crystal in When Harry Met Sally, let me give you biggest conclusion from the article right here & right now – pick-up is the least expensive option for the consumer and the best deal for the restaurant. Every time, no matter which DSP or limited time offer ("LTO") you're trying to capture, nothing is less expensive for the guest and more profitable for the restaurant than pick-up.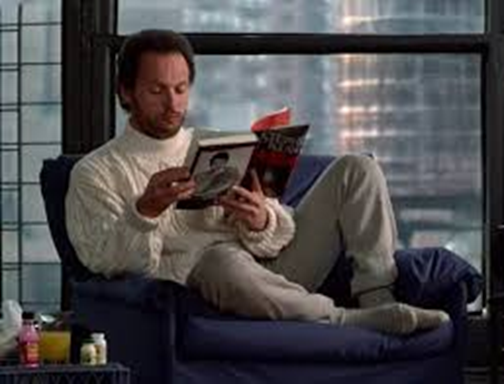 That's why Branded continues to lean into the takeaway side of the off-premise market and we've done so with a pick-up pod solution platform (Minnow); a waitlist management solution (Curbit); and an order accuracy and guest experience tool (Agot.ai). Had Agot.ai been around in 1989, Joe Pesci's joke about what they do to you in a drive thru would never have been made b/c Agot.ai eliminates errors that leave the guests, for lack of a better way of saying it, holding the bag.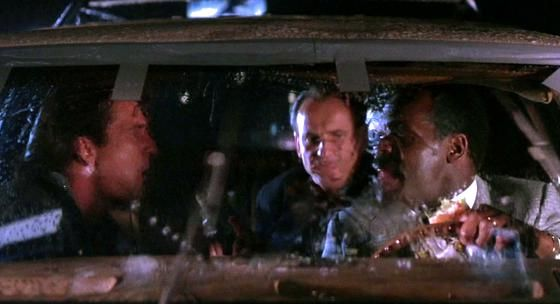 The pandemic put a spotlight on the criticality of off-premise business and at that time, over 50% of restaurants in the US didn't have an online offering. Branded likes to say that COVID changed NOTHING, but accelerated EVERYTHING for our industry.
Over the past few years, we felt the industry was moving to a philosophy of "best in suite" as opposed to "best in breed." But despite the transformation going on and specifically the digitalization of our still very much analog industry, the existing delivery model continue to plague all parties.
The latest issue or affront to guests, again, reported by our friends at the NY Post is about a single deli in NYC that is playing the role of 27 different restaurants across UberEats, Postmates, GrubHub, Seamless and DoorDash. Here's the article if you'd like to give it a read: nyc-delis-use-seamless-doordash-grubhub-to-pose-as-restaurants.
To be clear, neither the deli nor the DSPs are doing anything illegal here. This is an example of a people hearing the words "ghost kitchen," "dark kitchens," "virtual restaurants," and other names and not fully understanding what they mean.
This segment of the market has had its fair share of volatility and the Branded Team believed, when this segment of the market was first launched, and we hold that same conviction today, that we already know who the winners in the "ghost kitchen" market are (spoiler alert: they look like, act like, sound like and have the same names as the winners in the brick & mortar restaurant business).
For the most part, in the world of ghost kitchens, you don't know exactly where the food is coming from and specifically where it's being made. With respect to the deli named in this article, their address is listed, it's accurate and it's located at a corner spot with a meaningful kitchen. According to the article, people who ordered from the DSPs from any of the many names this deli goes by online (Wraps on Tap, The Pancake Snob, Princess Panini, and The Sandwich Slut were among my favorites) feel they were "dupped," "tricked," and that this practice is "misleading" and "scammy." Wow! Tough crowd. "Scammy?" Really?
Similar to the many complaints about the "convenience" fees on deliveries being too expensive and now complaints about a panini that sells directly from this deli for $9 costing $16 when it's ordered through one of the DSP, my strongest recommendation is that you get off your sofa and go pick-up your food!
You'll see firsthand where your food is coming from, you will save money and you might even enjoy meeting the folks at the venue where all the action is taking place. It should go without saying that if you don't care where your food is coming from and you're cool with paying more for the convenience of having your food delivered, then we've found a perfect equilibrium.
Rosie O'Donnell, as Gina Barrisano in the film Beautiful Girls, said "G#d is a fair guy" (she actually said much more than that in her speech to Matt Dillon and Timothy Hutton, but this is PG rated newsletter, so I'll leave the full length of her speech for those that wish to search for it themselves).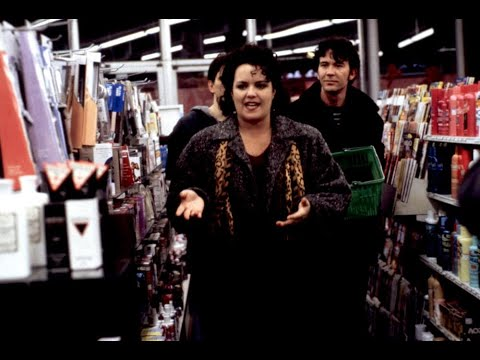 The super vast majority of restaurants would prefer to work with you, their guests, directly. That is no longer a reality in the hospitality industry, but as a free-markets person, we all get to make decisions that suit us best.
I order direct from restaurants b/c I know how important that is to the restaurants I enjoy and want to see thrive. I pick-up food from other restaurants I like, but who haven't embraced a local delivery fleet or where the convenience of the delivery will be outweighed by the additional fee. Plus, it's nice to stop by a joint and say hello to the folks at the restaurants we like. In the category of TMI, when dining out, my wife and I enjoying dining at the bar and even near the service bar area as it often creates an experience that's akin to dinner theatre (and you will learn a lot about the restaurant).
We all have choices to make and that includes how, where, when and why we eat are among the most personal. Don't hate the players, hate the game. If you feel the delivery market is failing you, don't complain, take an action, and address it. You have far more control over your off-premise experiences and how you engage with restaurants than you think. Restauranteurs and those who work in this industry are among the most hospitable people anywhere.
You think hospitality is limited and exclusive to people in the hospitality industry? No, it's NOT.
I read a great quote by my friend Will Guidara. Not only is Will a tremendous chef, restauranteur, and author, but he and I also share a common interest in showing up at Columbia Business School to speak at Professor Stephen Zagor's class on Food Entrepreneurship when we're both fortunate enough to be invited (I think we're both still intimidated by the professor). 😊
Will's quote: "whatever business you're in, if you work with people, you can make the choice to be in the hospitality industry. Our ingredients may be different, but the recipe is the same. All it takes is being intentional and creative in the pursuit of connection... being relentless in pursuit of relationships...being unreasonable in pursuit of hospitality."
I agree with Will and his deep desire to deliver unreasonable hospitality.
Your experience and joy with restaurants, whether its on-premise or off-premise, is far more up to you than you may realize. The next time you go to restaurant or order from one, try to see it more as a relationship than as a transaction. Try to see the person on the other side as wanting to create an enjoyable experience for you as opposed to a service that they owe you or you're entitled to.
Will this work 100% of the time. Nope, not even close. Will it work more often than you expect, and will you see an almost immediate positive impact and by that, I mean improvement in your experience and engagement with restaurants? Yes, yes it will!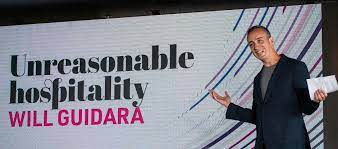 We've got to great deal to cover below as it was a busy week, so let's get after it!
As always, it takes a village.
-Jimmy Frischling