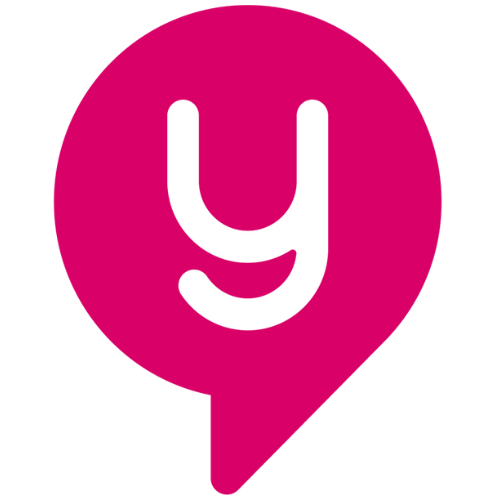 Together with Yumpingo
Next-Generation Customer Experience Management Platform
Friends of Branded!
Happy Saturday of Memorial Day Weekend!
Readers of the Hospitality Headline know that the Branded Team has been hitting the road hard and our conference & events barnstorming concluded this week with The Big Show, the National Restaurant Association's show out in Chicago. This is the Super Bowl of events for the foodservice and hospitality industry, and I found this year's event to be among the very best of all the visits I've had the privilege to make to the NRA over the years.
The event is held at the incredibly large and always expansive McCormick Place, the largest convention center in North America. The facility consists of four interconnected buildings and one indoor arena sited on and near Lake Michigan. For those interested in the history of this facility, you can check it out here: McCormick Place, but for the more casual real estate enthusiasts, I'll simply share that the facility was opened in 1912 and sits about 2 miles south of downtown Chicago with a construction cost of about $2 billion.
I shared a little color on the facility b/c as everyone knows, when it comes to the three rules of real estate, it's location, location, location (or as Woody Harrelson, as the character Woody Boyd in Cheers on the episode "A Bar is Born" responded to Kelsey Grammar as the character Frasier Krane about these 3 rules, "real estate people are stupid").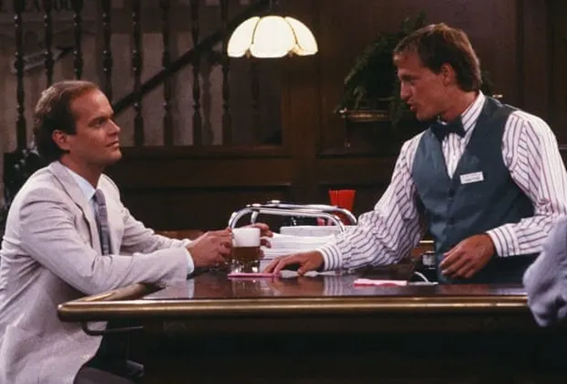 Away from Woody's views on real estate, one of the most valuable locations on the McCormick Place has always been, as you would expect for a convention with the word" restaurant" in its name, reserved for large restaurant brands and the place for food manufactures to show-off and share their respective offerings with attendees. The area for technology and innovation was either in the very back by the loading docks or all the way on the lakeside part of the facility (and for avoidance of any doubt, this is a lovely spot with views of the water, but let's just say that it's as far away from the real estate belonging to Pepsi, Ecolab and Middleby as you can imagine (using these 3 gold standard companies as examples of who is afforded the most valued location at the convention center). Please note, I believe the picture below is the first I've ever used in the Hospitality Headline that I've actually taken and therefore own. 😊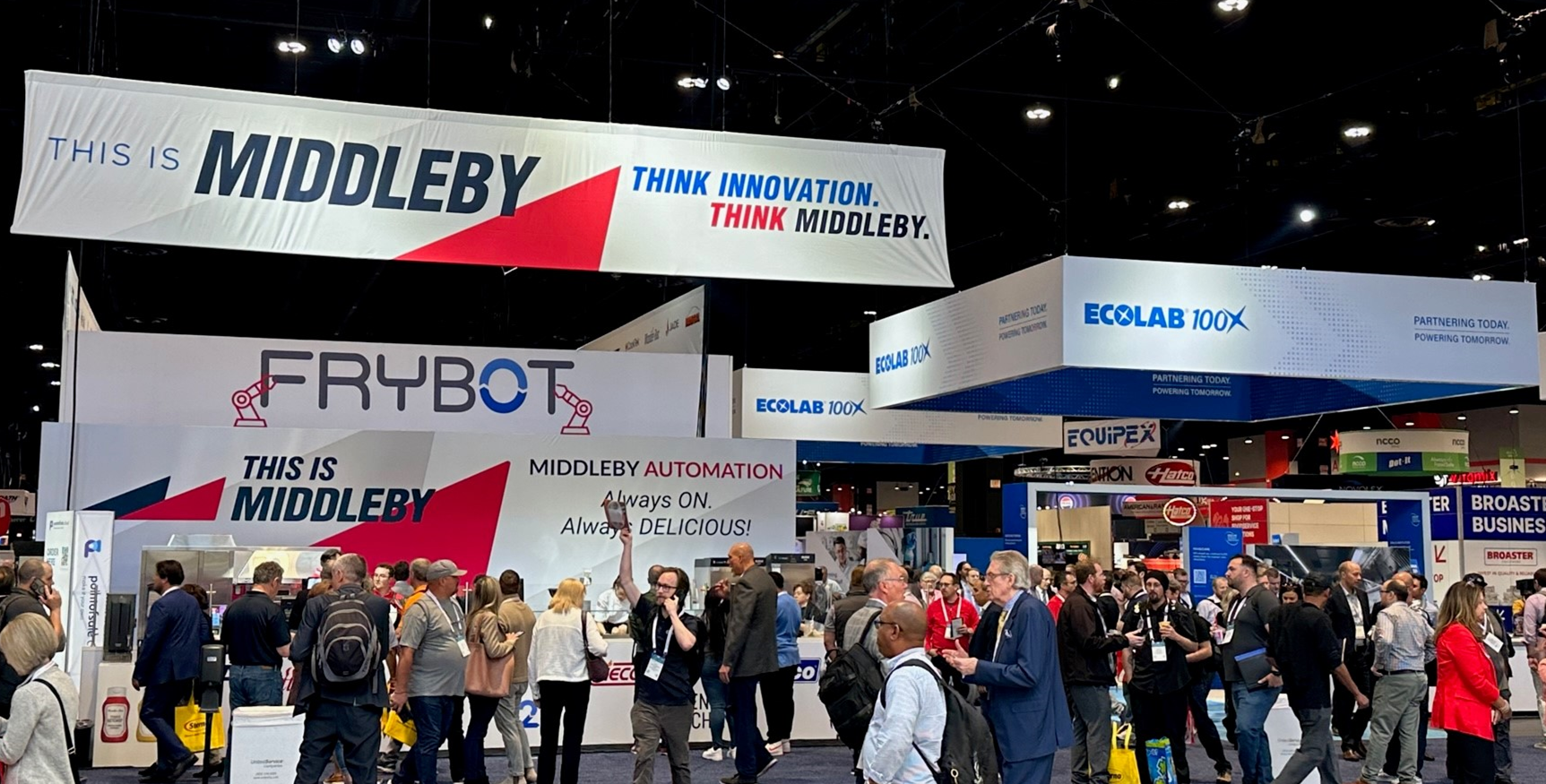 Over the years, emerging technology & innovation space has expanded and started to have a larger footprint at the NRA. I've heard from many restaurant and foodservice companies that the NRA was starting to become more of a technology & innovation show, and just to put a spotlight on the name of this most valued piece of convention center real estate makes clear, the entire area was named the "Tech Pavilion." Yes, you could still taste an array of cheeses, but they now owned the space in front of the restrooms and the "Taste of the States" was relegated to the area near the loading docks! Things change, priorities change and the NRA, as a leader and most important voice for our industry is making clear, our analogue and antiquated industry is getting digitized and democratized!
My point (and in the category of Captain Obvious), technology & innovation is the most important part of the transformation our industry is undergoing. As my partner, friend and hospitality marketing executive and influencer, David "Rev" Ciancio, said of the Big Show, the conference was "tech drunk" as the pandemic has pushed operators forward and embrace technology. The Branded Team continues to argue that technology will improve the jobs of hospitality employees, enhance the guests' experience, reduce costs, drive revenues, and improve efficiencies.
As for me, I wanted share just a few key takeaways and maybe shoutouts from my time in Chicago this week.
The coolest thing I saw (and fully enjoyed) at the Tech Pavilion, the vending machine at the Wow Bao booth. Wow Bao is ALWAYS an innovator and they've rolled out hot food vending machine in several locations including airports, college campuses and casinos. This fast-casual Asian restaurant concept was founded nearly 20-years ago and is among the fastest and strongest growing emerging brands in the industry b/c they're doing it right (IYKYK)!
How fast and how strong you ask? Great questions. This Chicago-based chain is now available in 700 virtual locations throughout the US and Canada. Wow Bao, uniquely, allows any restaurant to boost their bottom line by offering its signature menu items via 3rd party delivery.
Wow Bao's success is NOT remotely a secret as the company was the first ever two-time winner of Fast Casual's Top 100 Movers & Shakers award. This year, the company took 4th place (not too shabby) and friend of Branded, CEO Geoff Alexander and the incredible Wow Bao team are always innovating and represent the best-in-class when it comes to virtual restaurants.
The success of the Wow Bao vending machine is, but one example of this tech-forward company. Wow Bao is also the first virtual restaurant concept to launch a web3-based loyalty program (NFT-based Hot Buns Club) that seamlessly integrates with its existing Bao Bucks rewards program (a traditional rewards program).
From its CPG product line found in grocery stores throughout the country, to making its products available via e-commerce through Walmart.com, Amazon and Goldbelly, and now its very own vending machine, Wow Bao is leveraging tech & innovation to expand its footprint effectively and efficiently.
Team Wow Bao – respect!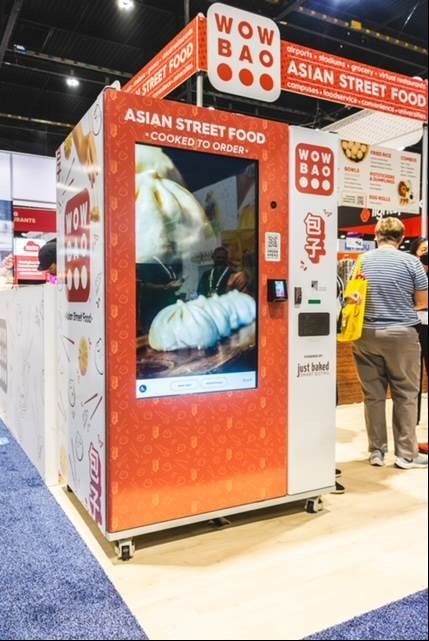 Best meal I had out in Chicago – CH Distillery & Restaurant
The name "CH" refers to the great city of Chicago and the fundamental compounds in alcohol - Carbon and Hydrogen.
Listeners of the Hospitality Hangout, know that at the end of each episode, Schatzy leads the Branded Quickfire, which consists of his asking our guests 5 lightening round questions. Three of the five are staples of the Quickfire and two are unique to the guest. One of the standard questions is always "what is your favorite food city in the world?" I'm proud to say New York City has been a frequent answer, as has Paris, Tuscany, San Francisco, Madrid, and a myriad of other fantastic food cities including Las Vegas (which always seems to have the very best food of every city imaginable). Chicago recently made this list, and I have to say, I was admittedly a little surprised, but this is a completely personal thing to our guests and as my kindergarten-age daughter has taught me this year (shoutout to KG203!), don't "yuck on someone else's yum."
Please know, I was NEVER "yucking" on Chicago's food scene, I just didn't think of it as a world leader. After this year's annual visit to the Windy City and meals at RPM Italian, aba and CH Distillery, as well as hearing from the participants in the NRA Food Crawl (shoutout to Rev, Zack and the boys), who hit Conte di Savoy, Portillio's, Buona and Ricobenes, please allow me to apologize to all Chicagoans and give full respect to your dining industry! You, Chicago, deserve a back seat to no one when it comes to a place of culinary excellence and joy!
My experience at CH Distillery, was thanks to the hospitality of my friend Mani Kulasooriya, CEO at Cut+Dry and the rockstar team of Jinsei Motto and Chef Daniel Asher of River and Woods over in Boulder, CO.
The evening at CH Distillery was a reminder of just how lovely and experiential a wonderful and thoughtful meal can be together with friends.

Worst navigation of the NRA show – my own rallying to the Happy Hour hosted by our friends at SpotOn at the Vu Rooftop Bar.
Please understand, there's not one morsel of criticism being directed to my friends at SpotOn. I rallied to their event to say hello to my friend Mr. Bryan Solar and the crew at SpotOn. I also wanted to raise a glass with the crew from Incentivio, as it was my first opportunity to congratulate them in-person on the successful closing of their $10mm Series A.
This worst navigation award is purely the result of my failure to respect my own 5-Ps (Proper Preparation Prevents Poor Performance). I raced out of the convention center in order to drop my bag off at my hotel in downtown Chicago. To do this, I battled the taxi and Uber congestion that, if you've been to the Show, you know is no small task, and the traffic getting to hotel, only to learn that the SpotOn event was literally across the street from the McCormick Place and my dinner that followed at RPM Italian was a 3-minute walk from my hotel. Note to self, details matter and some geographical diligence should have been utilized before I navigated these waters.
Despite my dysfunction, the SpotOn event was great fun and as I wrote above, the dinner at RPM and the Cocktails & Connections event Branded hosted along with our friends & partners at Cargill Digital Business Studio was a resounding success and made for an awesome night.
As my partner & Branded's CMO, Julie Zucker, likes to say of Branded's Cocktails & Connections, the goal is help foster environment where meaningful introductions and discussions can take place in real time.  It's always gratifying to see how many individuals are able to connect with others whose path had crossed in the past, and to see all the new connections happening in real time.
This event would not have been possible without our friends at Cargill Digital Business Studio. I want to encourage you to learn more about Cargill's early-stage tech studio, and their portfolio companies Chekt, Kitchen Blueprint, and Reskued.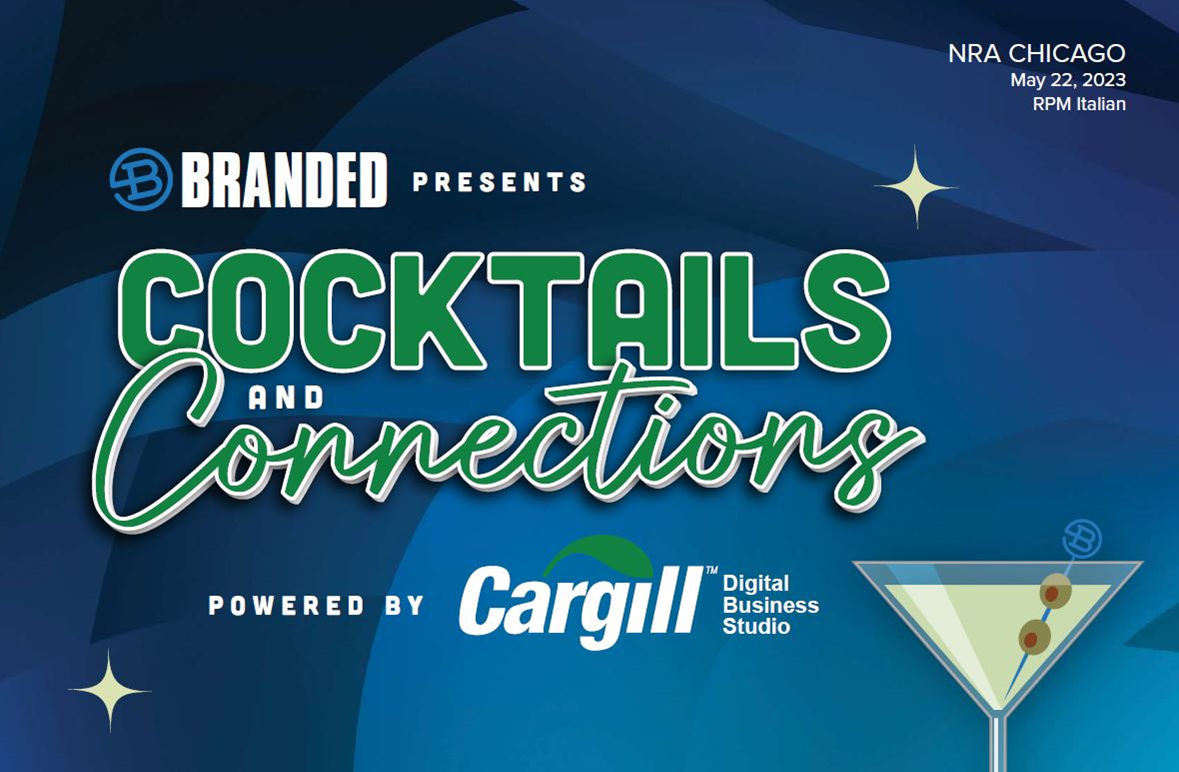 Finally, and for the explanation of the photo and title of this week's edition of the Hospitality Headline, this weekend marks the unofficial start of summer.
For those that aren't on the East Coast, and more specifically in the northeast, you may not be familiar with radio personality Joe Nolan. Mr. Nolan may be best known for his time working at WCBS-FM and WABC-AM as a veteran traffic reporter, but that's not how I and so many others who have lived in and around NY, NJ, CT, and PA know him. For the past 30 years, Joe best as the host of the Summer Kickoff and the unofficial First Day of Summer.
For me, the summer starts with Joe Nolan's annual Memorial Day weekend kickoff tradition and his tribute to the Garden State and the playing of Bruce Springsteen's "Born to Run."
Again, for listeners of Branded's Hospitality Hangout podcast, you know that my partner Schatzy takes every opportunity to make fun of me for my never leaving the island of Manhattan, claims I've never even been to New Jersey and that as a native New Yorker, I look down upon the Garden State.
While that makes for good banter on our podcast, please take note of the time I'm spending in this week's Top of the Fold section of the Hospitality Headline. I have a great deal of love for Joe Nolan, the event he and the team at 107.1 The Boss did yesterday down at The Crab's Claw Inn in Lavallette and New Jersey.
New Jersey, I love and thank you for sharing, Joe Nolan, Springsteen, Sinatra, Jon Bon Jovi, Jack Nicholson, Michael Douglas, Meryl Streep, Joe Pesci and so many other folks that have made growing up next door to you so awesome!
I wish all of you a wonderful Memorial Day weekend that honors America's military men and women who lost their lives to our country. Memorial Day was originally known as Decoration Day and began as a way to honor the soldiers who died in the Civil War, but now honors all US veterans who have made the ultimate sacrifice.
Enjoy the BBQs, time with friends and family and however you celebrate the holiday this weekend, but please take a moment to recognize what this day is actually about and who we need to recognize and thank – our veterans.
As always, it takes a village!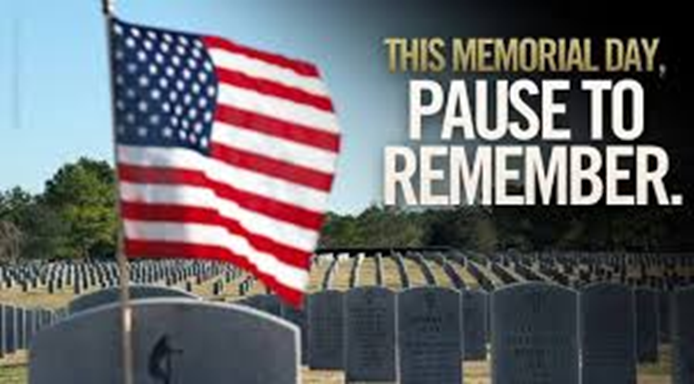 ---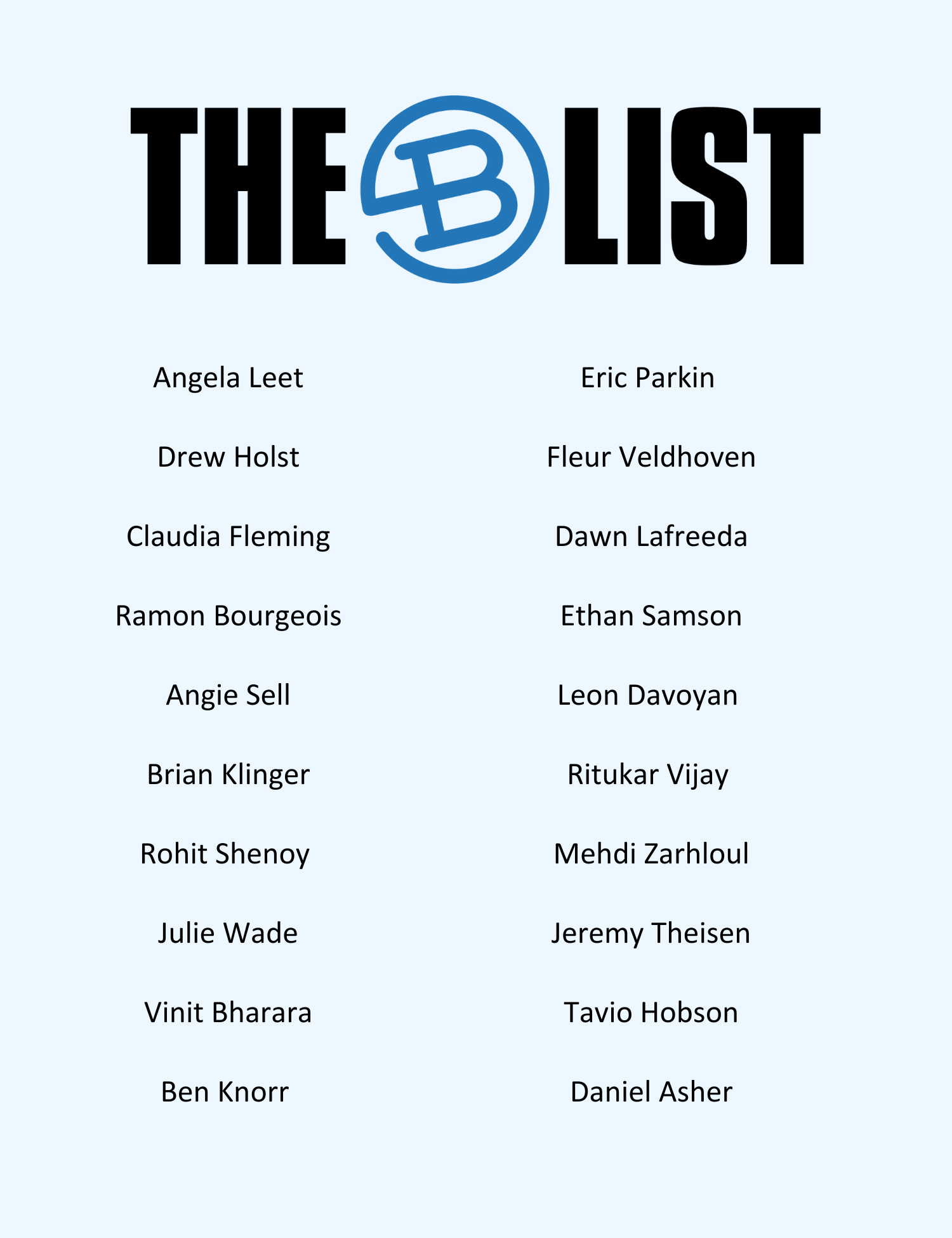 ---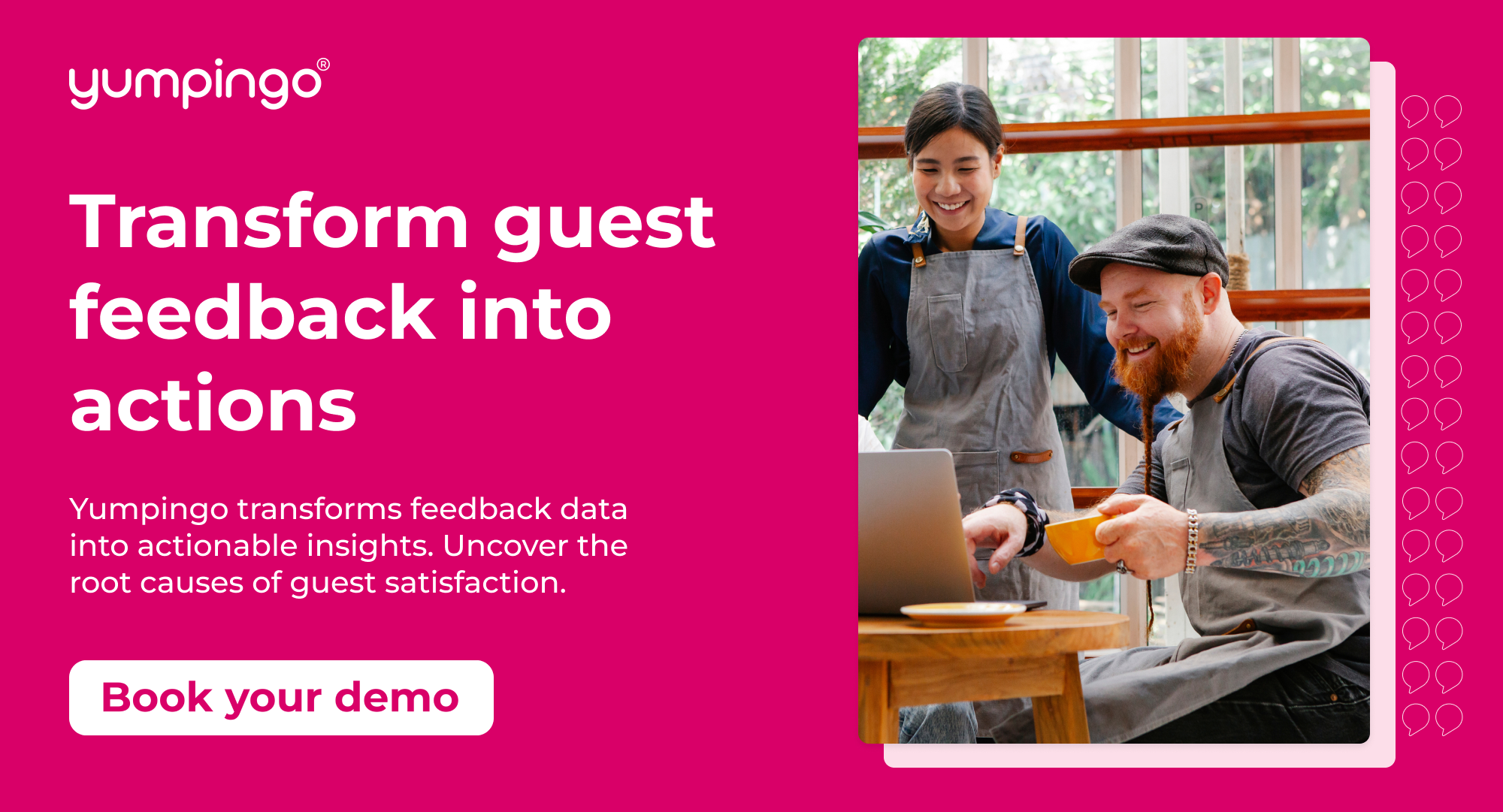 Yumpingo is a next-generation customer experience management platform that empowers hospitality teams to make high-impact decisions with unique clarity, confidence, and speed. By capturing live guest feedback across every dish, shift, server, location, and channel, Yumpingo enables brands to "get it right the first time" by delivering intuitive, powerful insights that drive specific and measurable improvements across their business. Leading brands including Texas Roadhouse, California Pizza Kitchen, and Nando's utilize Yumpingo to innovate their menus, maximize margins and empower front-line teams to execute their best food and service every day.
---
TECHNOLOGY
Get ready to spice up your Memorial Day weekend because Branded partner Mighty Quinn's just scored big! They've been crowned the 2023 sofi Gold Product Winner in the sizzling Barbeque Sauce category. Talk about perfect timing!
We all know that BBQ sauce is the real MVP of any backyard cookout, and now Mighty Quinn's has officially earned its spot in the sauce hall of fame. Out of nearly 2,000 mouthwatering products from all over the world, their Barbeque Sauce stood out and took home the gold.
But the quest for glory doesn't stop there. Mighty Quinn's Barbeque Sauce is now gearing up for the ultimate battle. They'll be facing off against other category winners, vying for the prestigious title of 2023 sofi Gold Product of the Year. The winner will be unveiled with great fanfare at the Summer Fancy Food Show, happening from June 25 to 27 in the heart of New York City.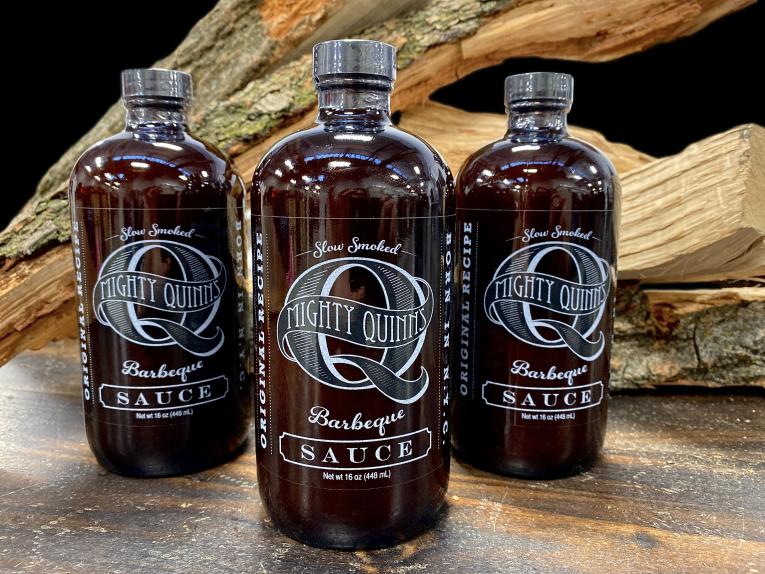 ---
FINANCE & DEALS
A 5-Year Sector View Of Global Limited Partner Co-Investments With Private Equity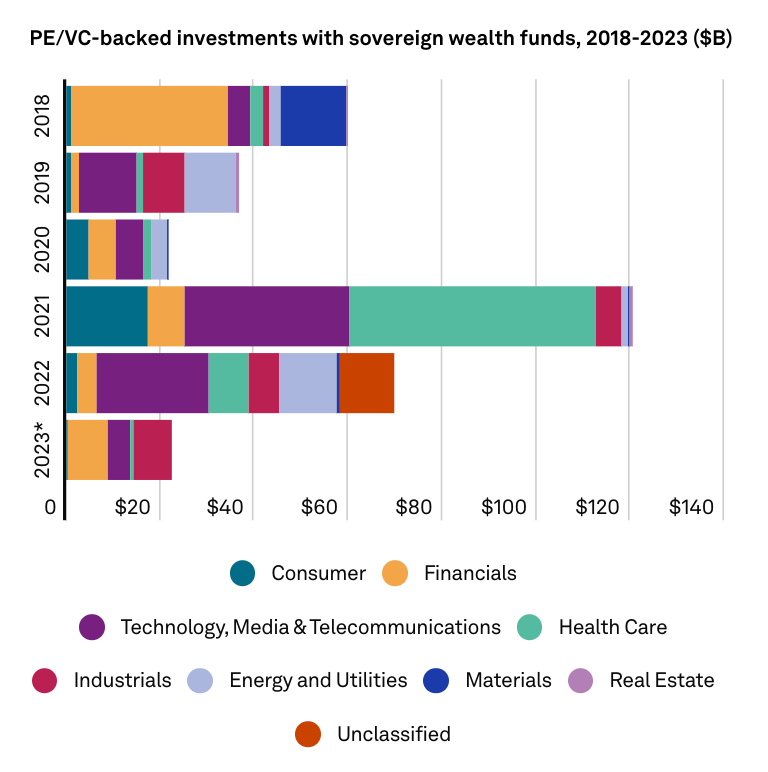 The slowdown in private equity fundraising and hurdles to dealmaking has prompted both limited partners and fund managers to team up on more co-investment opportunities. Sovereign wealth funds (SWF) tend to do fewer deals but write bigger checks. Over the past five years, SWFs invested the highest total amount of the limited partner groups at $331.41 billion across 469 co-investments. Pension funds have a similar dynamic. They executed only 288 deals for a total amount of $193.40 billion but had the highest average median deal at $165.20 million.
—Read the article from S&P Global Market Intelligence
Restaurant Industry Movers in the Market
—Data as of 5/26/2023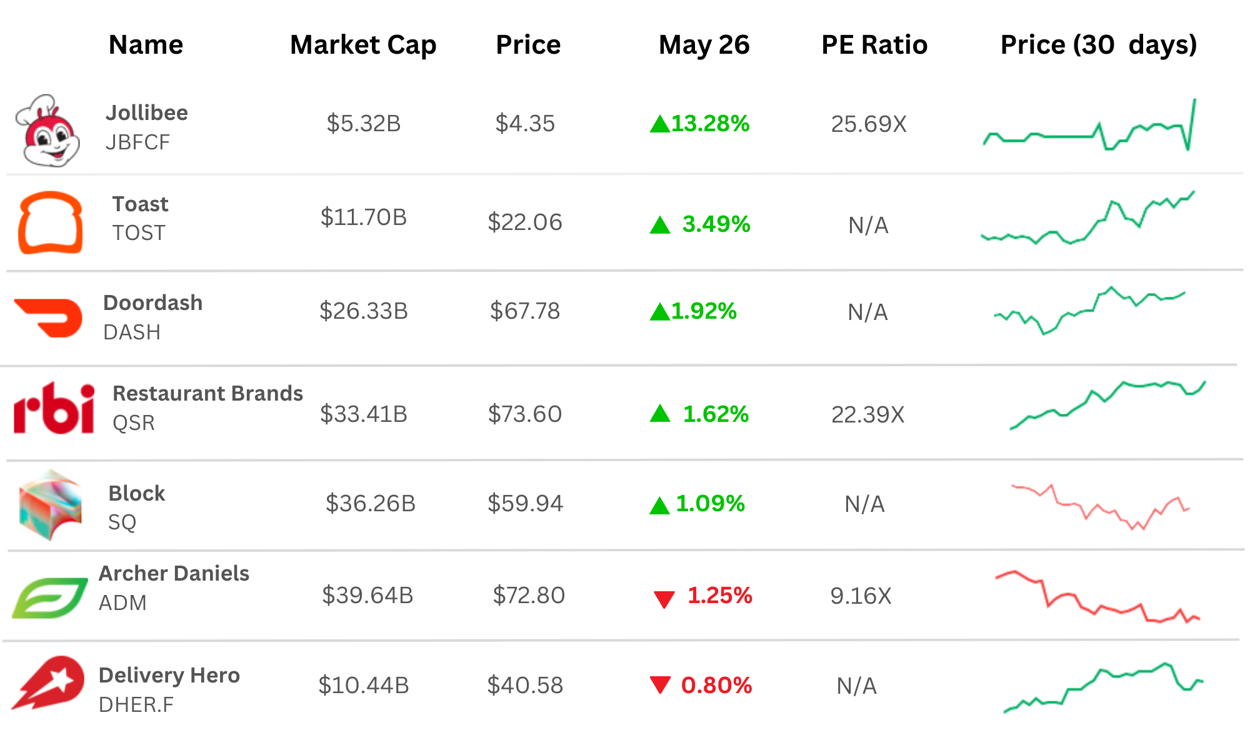 ---
BUSINESS
Do you know how to make your business recession proof? If you do, give me a ring because I would love to know. No company can be completely immune to the effects of a recession, unless you've invented a time machine that only goes to prosperous economic eras. But hey, if you have, let's team up and become billionaires!
During those gloomy recession times, we're all left with burning questions about the economy that even the smartest economists can't fully answer. How long will it last? Will we have to sell our organs to afford avocado toast? When will our investments stop playing hide-and-seek? The uncertainty is just as confusing as trying to assemble IKEA furniture without the instructions.
However, the one question we can answer is: "What am I going to do about it?"
Believe it or not, and I may be watching too much Beauty and the Beast with my six year old, but Disney has implemented several strategies over the years that have helped mitigate the impact of economic downturns. As the legendary Walt Disney said, "I've heard there's going to be a recession, I've decided not to participate."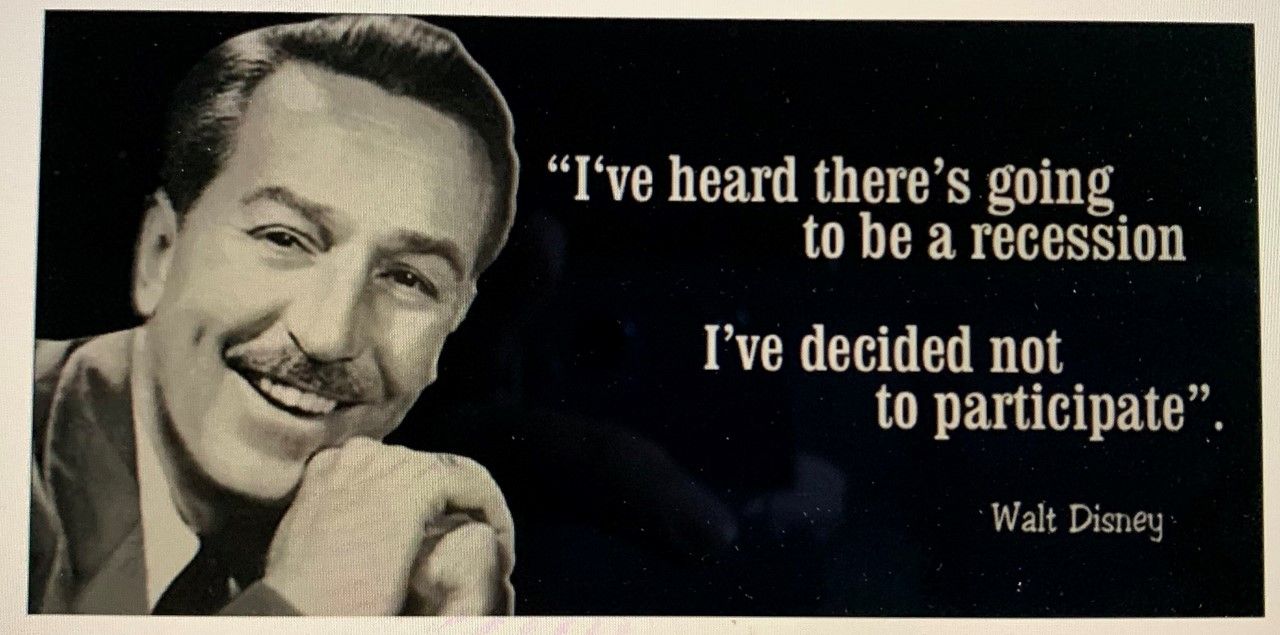 Time and time again we hear that "hard times are fertile ground for growth and innovation." While putting innovation to the side until better days return is tempting, avoiding risk isn't how you disrupt and seize the market.
Focus on scale: to maximize ROI, kill "zombie projects and reallocate funds to scale projects
Chase changing customer needs: shift or build business models to unlock new areas of growth
Bring on top talent: As other make cuts, find and hire their innovation leaders
Move faster with M&A: Build of Buy? Whoever gets you there fastest
Learn more about how accelerate innovation efforts here!
---
PODCAST

May 23rd- Hospitality Hangout: In the latest episode of Hospitality Hangout, hosts Michael Schatzberg, "The Restaurant Guy," and Jimmy Frischling, "The Finance Guy," welcomed Doug Willmarth, President at MOOYAH Burgers, Fries, and Shakes, as their guest. Willmarth introduced himself as the president of MOOYAH and emphasized the restaurant's commitment to serving the best-tasting cheeseburgers. He highlighted their handcrafted approach, using great ingredients, hand-smashing burgers, and hand-cutting fries, along with made-from-scratch shakes. The key to their success is customization, offering a wide range of options for protein, toppings, sauces, and cheese choices, allowing customers to create their own unique burger experience.
Listen to the full episode on Spotify, Google Podcast, Apple Podcasts, or Amazon Music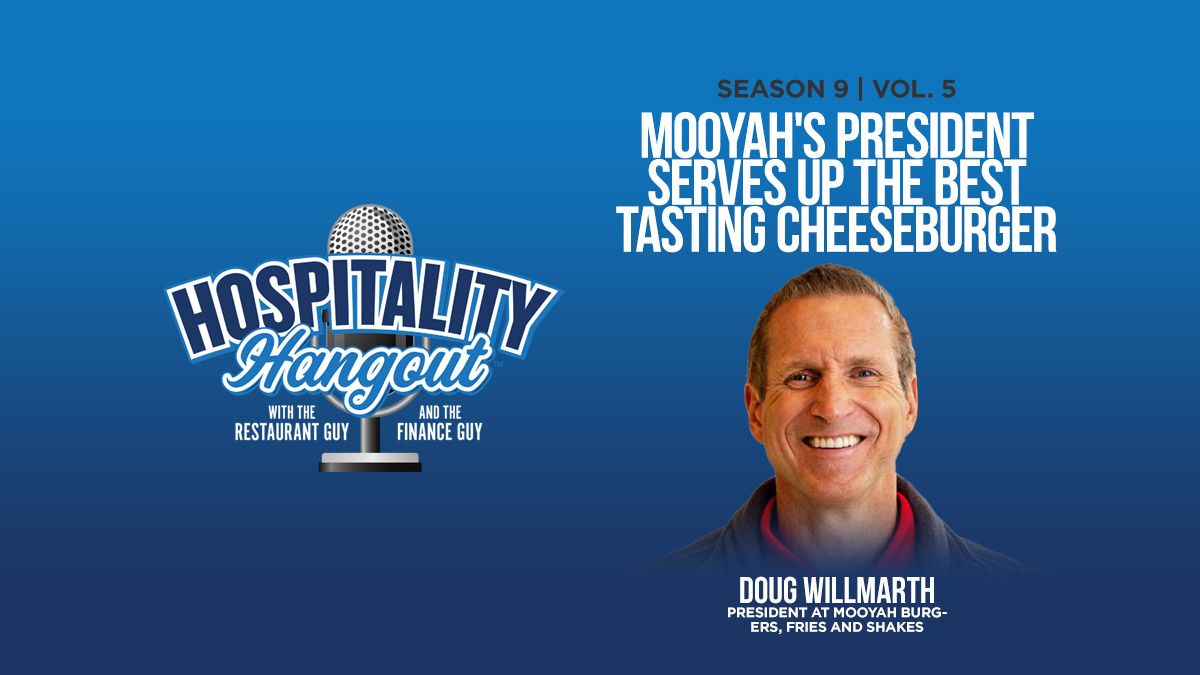 ---

Are you looking for a tech solution? A new partnership? Or maybe an easy way to build your tech stack??? Check out BOOM a food service marketplace!‌‌‌‌‌‌‌‌ Boom is a digital ratings and review platform providing best-in-class technology, innovation, professional services and suppliers for the entire spectrum of the hospitality industry.‌
We're excited to highlight our new Marketplace Partners in the Payments space!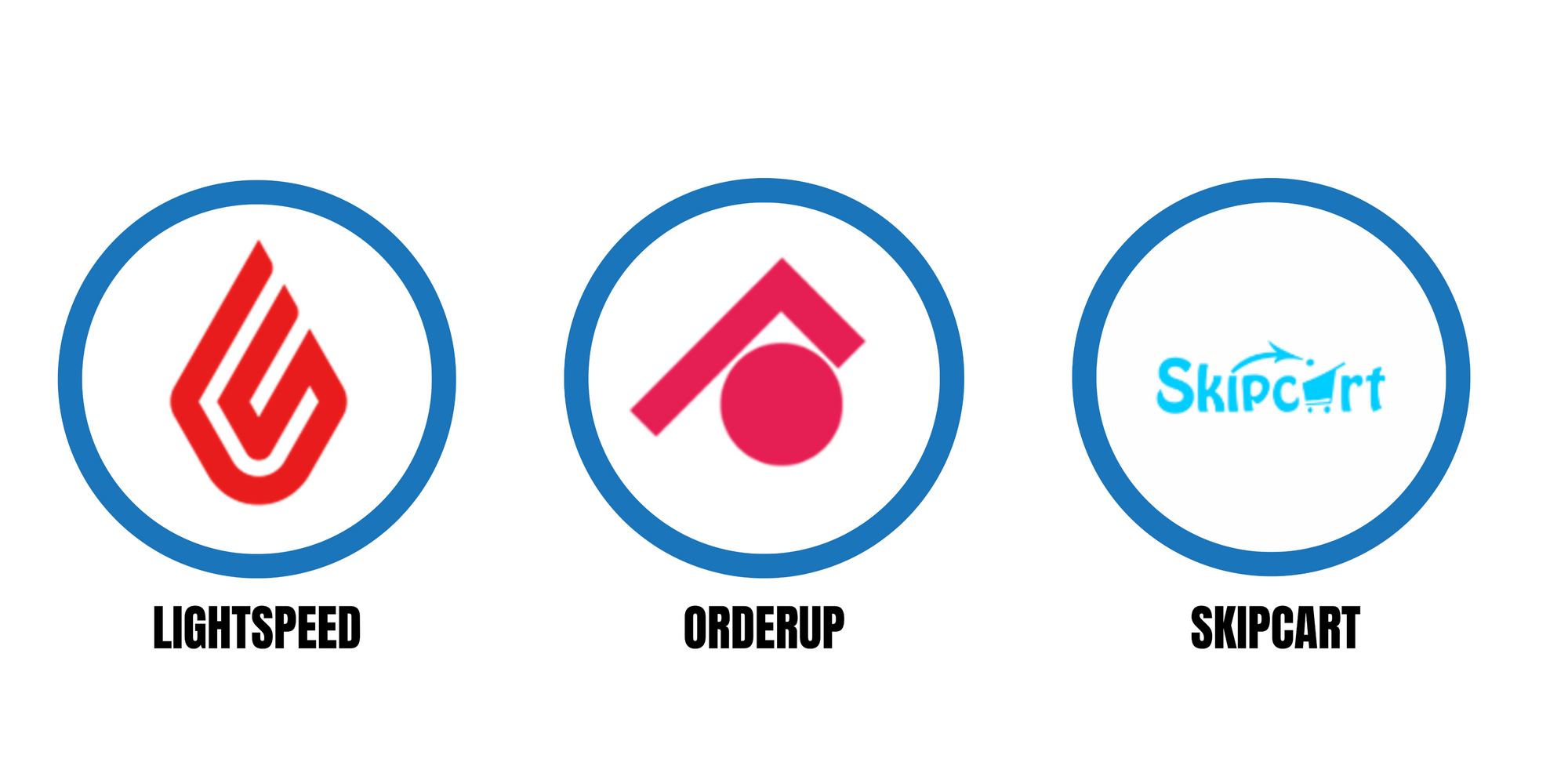 Want to learn more? Contact us at boom@brandedstrategic.com
---
IN THE NEWS
Hospitality Tech and F&B Innovation IN THE NEWS:
We love to highlight Food Service & Hospitality news, especially when it's Partners & Friends making it!
And in other News…please see some of the stories that caught our attention and that we're paying attention to. This week was loaded with headlines and news!!
---
MARKETING
🏆 Make Opening New Stores A Success With These 4 Systems
The success of a new store is built on systems, systems that work, systems with processes that are easy to implement, adopt, measure and iterate...right?!?
That's why you need the right tools. Tools that make it easy to operate stores with a plotted course for success.
That's why you should register for this webinar where you will discover 4 easy to use tools that successful brands rely on to reduce friction and speed up the process when opening and operating locations.
Make Opening New Stores A Success With These 4 Systems

Want to ease the tension around new store openings? Join this free webinar!
You'll find out about 4 tools that will help you ensure the success of every store with Finance, Employee Engagement, Training and Customer Experience.
Can't make it? No worries...we'll send you a recording. Don't miss out.
WHAT DOES REV DO?
*I help restaurants to build guest marketing programs.
*I help hospitality tech companies with lead generation and content marketing.
Need help?
Rev Ciancio
Branded Strategic, Head of Revenue Marketing
---
That's it for today!
See you next week, (about the) same bat-time, same bat-channel.