Friends of Branded!
Happy Saturday!
The week was an incredibly busy one and that included several Branded partners rallying to NYC for some strategic planning, budgeting and a good time. One of the best parts of this new working environment is the incredible amount of optionality it affords both companies and the members of the teams. Geographic diversity and the ability to work with people across the globe broadens one's talent pool and that's awesome. However, I'm an in-office guy and believe, from personal experience, that the genesis of the most important moments in my career all happened by chance encounter, by being there and by engaging when the opportunity presented itself. That can't and won't happen over a Teams call (see what I did there MSFT, I referenced Teams instead of…well…you know…b/c I'm supporting the team). While I know none of these partners are moving to NYC (some of them have been here, done that), it was really great to be in-person with this crew this week. Thank you for rallying to NYC my friends.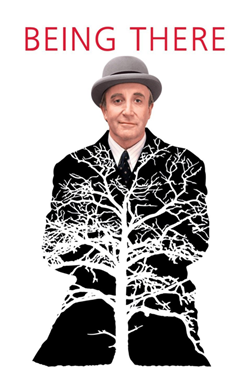 The title of this edition of The Weekend Update is inspired by my 6-year-old daughter and is pulled from the VERY first movie my wife & I took her to see (in the theatre): Mary Poppins Returns (any haters of "MPR" or Emily Blunt's revival of this iconic role should stop reading now and literally unsubscribe to this newsletter…this movie is very special to me and she's a treasure! But I digress.)
The Branded Team and I are fully in the weeds of the emerging tech and innovation market for the foodservice & hospitality industry. This gritty, bottoms-up perspective affords us the privilege and pleasure of speaking with many folks that, as a result of their respective positions in the market, play more from a top-down perspective.  The opinions and views on this market vary broadly and that's of course a great and necessary thing. How boring would this all be if we all simply agreed with one another all the time (or If Everybody Looked the Same…we'd get tired of looking at each other….Thanks Groove Armada…respect). I of course have my owns views and they remain very constructive and are supported by the continued tailwinds from the transformation of the industry and the embracement of tech & innovation by both operators and guests. The pullback or correction having taken place, I'm enthusiastic about the entry point afforded risk-takers.
I always try to be balanced in my approach and share some good and share some bad (you take them both and there you have the facts of life). In all markets, there will and should always be winners and losers, but what direction are things going It's never 50 / 50 (just like no break-up in the history of relationships has ever really been a perfectly equal decision...NEVER), so are there more wins or losses right now? Who is leaning in and who is leaning out?  Did we find the bottom or is this just a ledge?
Here's what I know, you can't judge a book by its cover. 2022 is coming to an end and if you want to paint this vintage of deals, companies and investments with the same brush, in my opinion, you'd be horribly mistaken. There are enough headlines to scare you off course, but there's also a lot of amazing things going on and investments to capture. My suggestion, just dig a little deeper or at least look under the hood. If Branded can offer you any assistance in your search for the winners (or players to watch), as Eddie Murphy said in Boomerang – "call me."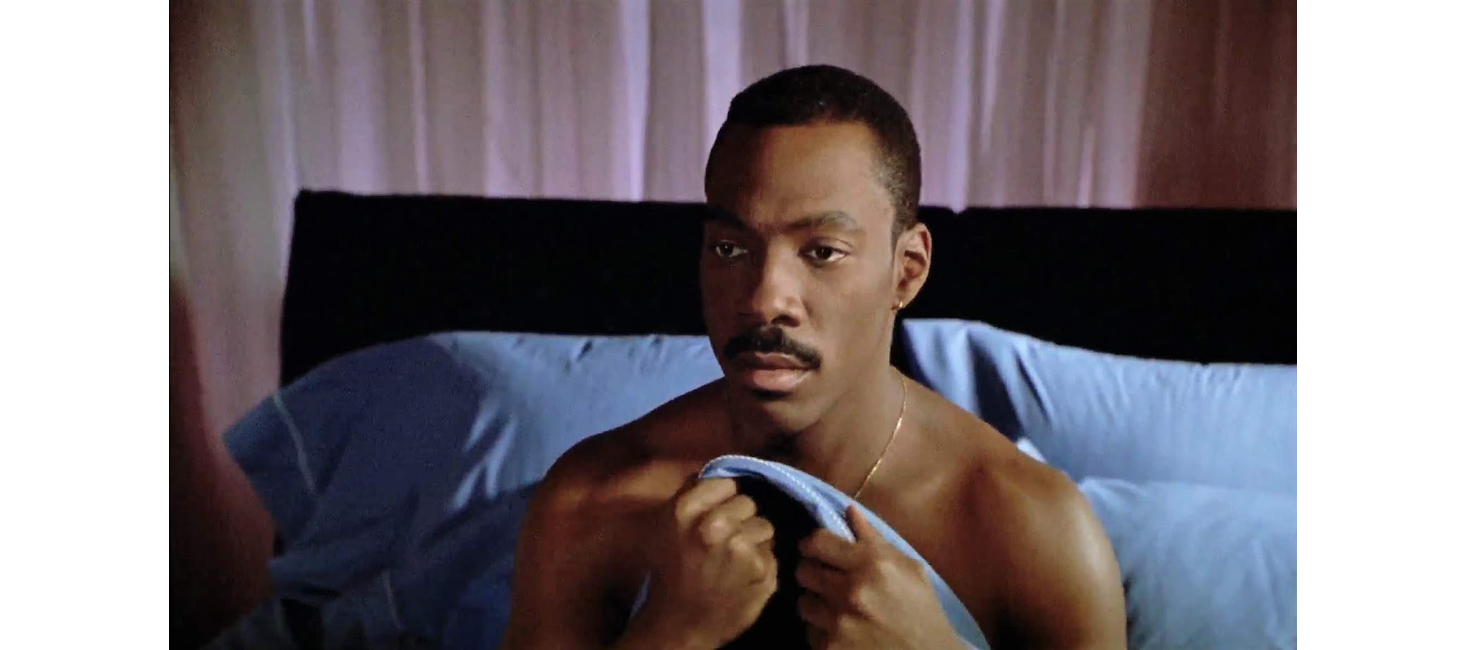 Okay it was a busy week, so as always…LFG!!!
---
---
MARKET COMMENTARY
Articles that caught my eye combined with some Branded commentary and insights.
This week, I'm all about highlighting the folks that are leaning in!
Growth equity fund invests $10 million in cookie shop | Food Business News
Our friends and neighbors over at Enlightened Hospitality Investments, a growth equity fund associated with Union Square Hospitality Group made a $10mm investment in start-up Chip City Cookies.
I love the quotes Gloria Cowdin captured in this article. From the legendary and Danny Meyer, "at EHI, we are always looking for businesses that have created craveable products and have earned a tribe-like following." This quote reminded me a great deal of friend of Branded Andrew Smith from the Savory Restaurant Fund and his company's passion for identifying and scaling unique brands with a cult-like following. From the Co-Founder of Chip City, Teddy Gailas, "this investment and partnership gives us the tools to accelerate our growth strategy," but here's the part I truly LOVED, "it wasn't just the money that was attractive about this deal, it was the association and mentorship from leaders who have done this before."
BOOM! That's why I respect the EHI and Savory teams so much. Their work and value-add is always about more than the capital they invest and I respect Chip Cookies for embracing the importance of securing a great partner.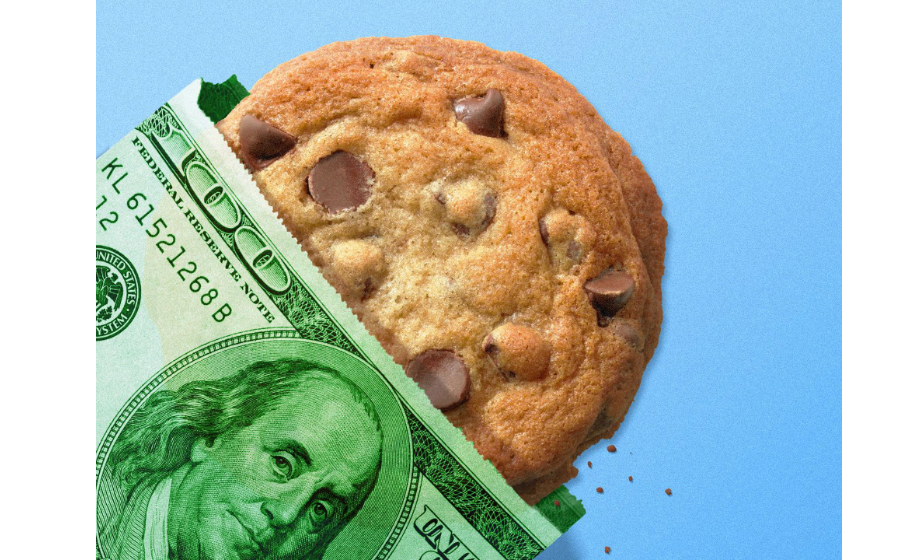 Capital One Just Announced New Airport Lounges and Major Perks at 'Premier Collection' Hotels — What to Know (travelandleisure.com)
First, our friends at Capital One have partnered with friends at Jose Andres Group (congrats Rob W, Sam B and team) and announced a new, elevated dining concept at upcoming airport lounges called "Capital One Landing." As of now, Capital One has one lounge, which opened at Dallas-Fort Worth International Airport (DFW) last year, complete with Peloton bikes, nap pods, and regionally-inspired meals. This program Capital One is advancing also allows travelers to take advantage of exclusive perks at a curated selection of luxury hotels worldwide through a program that Capital One is calling its "Premier Collection."
These projects reflect the continuation of Capital One's investment in the travel space over the past year and its desire to address and solve problems at every phase of the journey from the booking to the destination. You know who cares about programs like this – Capital One cardholders. You know who else cares, the current non-Capital One cardholders that might become part of the Capital One ecosystem as a result of these programs.
Dig into the article by Chris Dong (it's a quick read) and look at how Capital One is offering its Venture X cardholders incentives and perks such as 10x miles per dollar and the ability to double-dip on hotel loyalty points. I swear this isn't meant as a commercial for Capital One, but let's give credit where credit it belongs. These programs and partnerships are cool and exciting. They're also HOSPITABLE, welcoming, engaging and relationship-oriented.
To apply for a Venture X card…please click…no no no…I'm kidding. I'm just showing respect for a financial institution, a leading hospitality group and others for bundling a suite of services that promote loyalty from their guests and customers. Come to think of it, as I write this, I'm thinking about being a guest at the freaking airport where I believe we all traditionally see ourselves as a customer. A guest? At an airport? YES!!! That's what makes hospitality so special. We don't have customers, we have guests.
Well played Capital One and José Andrés Group, well played!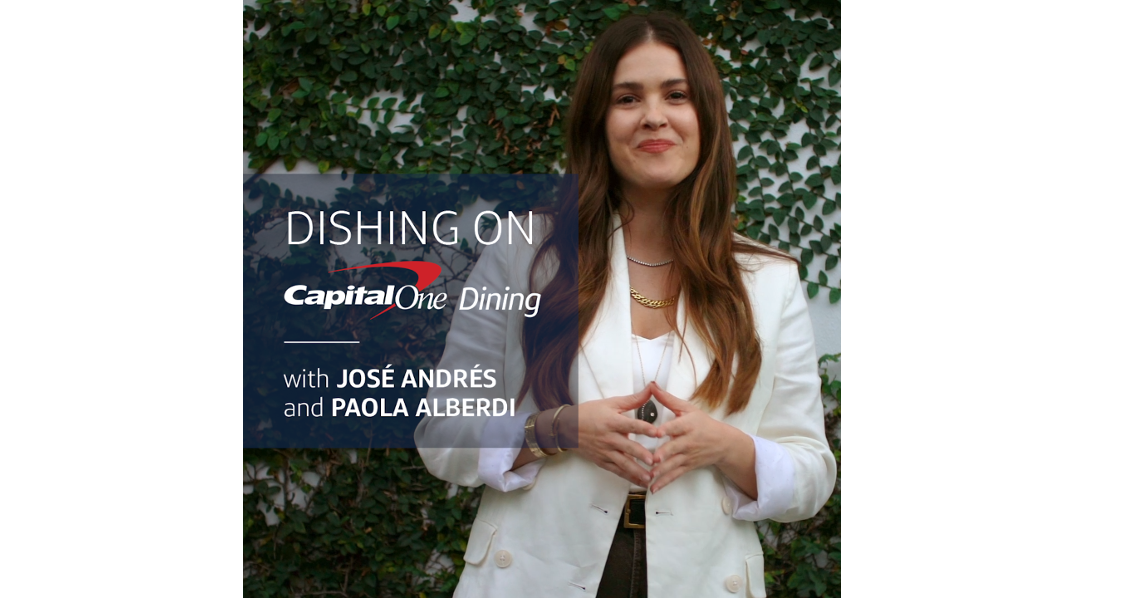 Kevin Hart's Hartbeat Ventures takes its first outside investment from J.P. Morgan | TechCrunch
From one financial giant to another, I need to show respect to our friends from J.P. Morgan and the partnership they announced with Kevin Hart's Hartbeat Ventures.
Hartbeat took its FIRST institutional investment from JP Morgan. Hartbeat Ventures, an early-stage VC firm with a focus on lifestyle, media and technology, is focused on inclusion — financial inclusion, specifically. A portion of the new fund will be allocated toward supporting minority and underrepresented founders. I had the privilege of listening to Andy Hooper, CEO at Hart House, at the Citibank Emerging Restaurant Summit a few weeks ago. A point made clear during Andy's discussion that I thought was incredibly important was that this was a brand with Kevin's vision and commitment, but it was not the Kevin Hart show. Of course Mr. Hart's celebrity status will create tremendous awareness of the brand, but it needs to stand on its own for the quality of its food and commitment to its guests.
In a release made by Andy Hooper, he expressed that "our menu is the future of the industry; Hart House is revolutionizing quick service restaurants now and delivering a ground-breaking culinary experience that shatters the expectations of what plant-based food can be." Yes, a great deal of customer awareness and even acquisition will come as a result of Kevin, but it this brand will need to be more than that.  This all invokes another celebrity-inspired restaurant that Branded believes is doing all the right things in establishing its brand - Shaquille O'Neal'sBig Chicken. The group from JRS Hospitality and our friends, Josh Halpern and Sam Stanovich are building an incredible company.
As for JPM, this investment in Hartbeat marks the max allocation possible through Project Spark, which is the company's initiative that invests proprietary capital into diverse and women-led ventures. The program is led by Jamie Kramer, the head of Alternative Solutions Group at J.P. Morgan Asset Management. Elanjian also announced J.P. Morgan was getting deeper into the venture space by way of a new digital platform, Capital Connect, which will leverage the firm's data, network and services to help grow early-stage private markets.
I expect financial institutions, and corporates in general, will be leaning into the early-stage arena with greater conviction. The emerging space is often associated with far greater risk, but as Sean Connery said in The Untouchables, "if you're afraid of getting rotten apple, don't go to the barrel. Get it off the tree." Corporations, led by their respective CVC activities, are going to start shaping the story as opposed to taking it. I guaranty it!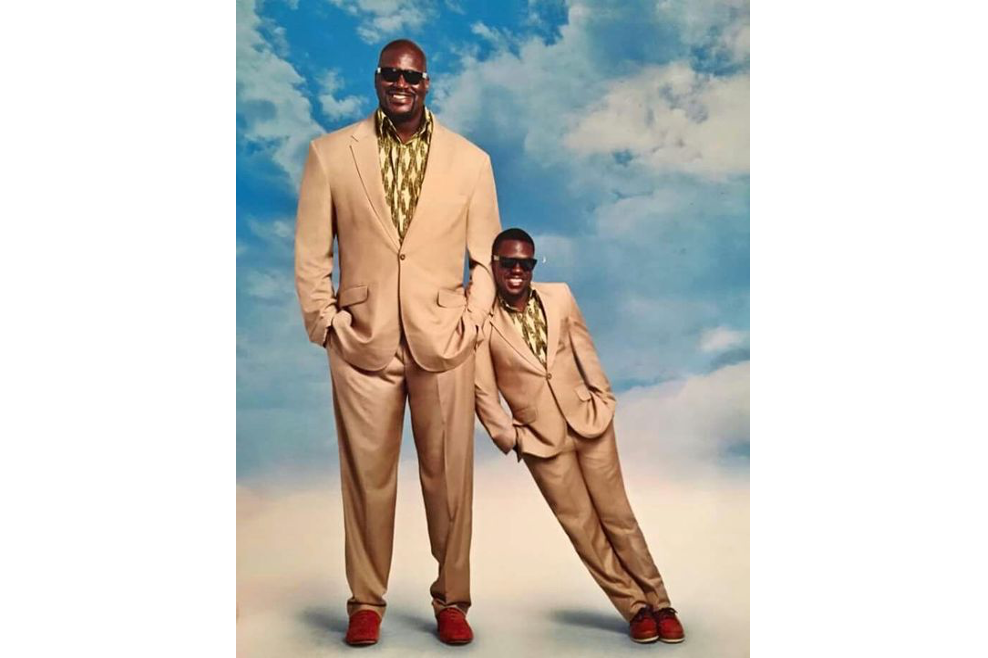 ---
---
TECHNOLOGY

At Branded we love a good game changer, particularly when it's one of our partner companies making the headlines.
Branded partner Spendgo recently joined forces with next-gen POS system, QU POS, to power restaurant chains nationwide. The two companies launched with pizza chain Rapid Fire Pizza, which included a new rewards and ordering app, elevating the customer experience. "Rapid Fired Pizza will continue to give back to pizza fans with the addition of their new nationwide loyalty program."
I met Ivan Matkovic back in 2020, that's right, I will take credit for finding Ivan first. In all seriousness, his loyalty platform stuck out to the Branded team due to its simplicity and ease of integration with any POS or online ordering system. Loyalty programs have been a key factor in restaurants' resilience over the past 2 years and we're seeing many brands across various industries join forces to create exclusive perks for customers that are unique to their brand. For instance, Starbucks partnering with Delta to provide customers with more ways to earn rewards and Doordash joining forces with Mastercard to offer exclusive benefits on purchases.
The U.S. loyalty management market is on an upward trajectory and Spendgo's data-empowering technology is the perfect addition to any restaurant looking to elevate the customer experience.  

---

The Access Hospitality Network is off and running!
If you're interested (and only if you're an accredited investor), please consider signing up for Branded's Access Hospitality Network. This is our very own investment club & community that will be afforded unique and differentiated investment opportunities. Commentary shared with the Network will focus on the M&A and Capital Markets associated with this industry and this emerging alternative asset class. There are no dues or membership fees. Members of the Network will benefit from specialized publications, thought leadership, proprietary deal access, exclusive events and more!
If you're interested in joining The Network, please click the link: Access Hospitality - powered by Branded Hospitality Ventures.
---
---
FINANCE & DEALS
One of the best comparisons to entrepreneurs, which is relevant now more than ever, is one that Louis Patler's made in his book Make Your Own Waves - The Surfer's Rules for Innovators and Entrepreneurs. He wrote, "Today's business opportunities — and challenges — are enormous. They roll in at high speed, in sets and intervals that mirror the ocean's cycles. The size of the opportunity is dictated by trends, technology, market savvy, and hard work."
I'm excited to add this section to The Weekend Update, which will be used to provide a snapshot of some of the restaurant and technology movers in the market.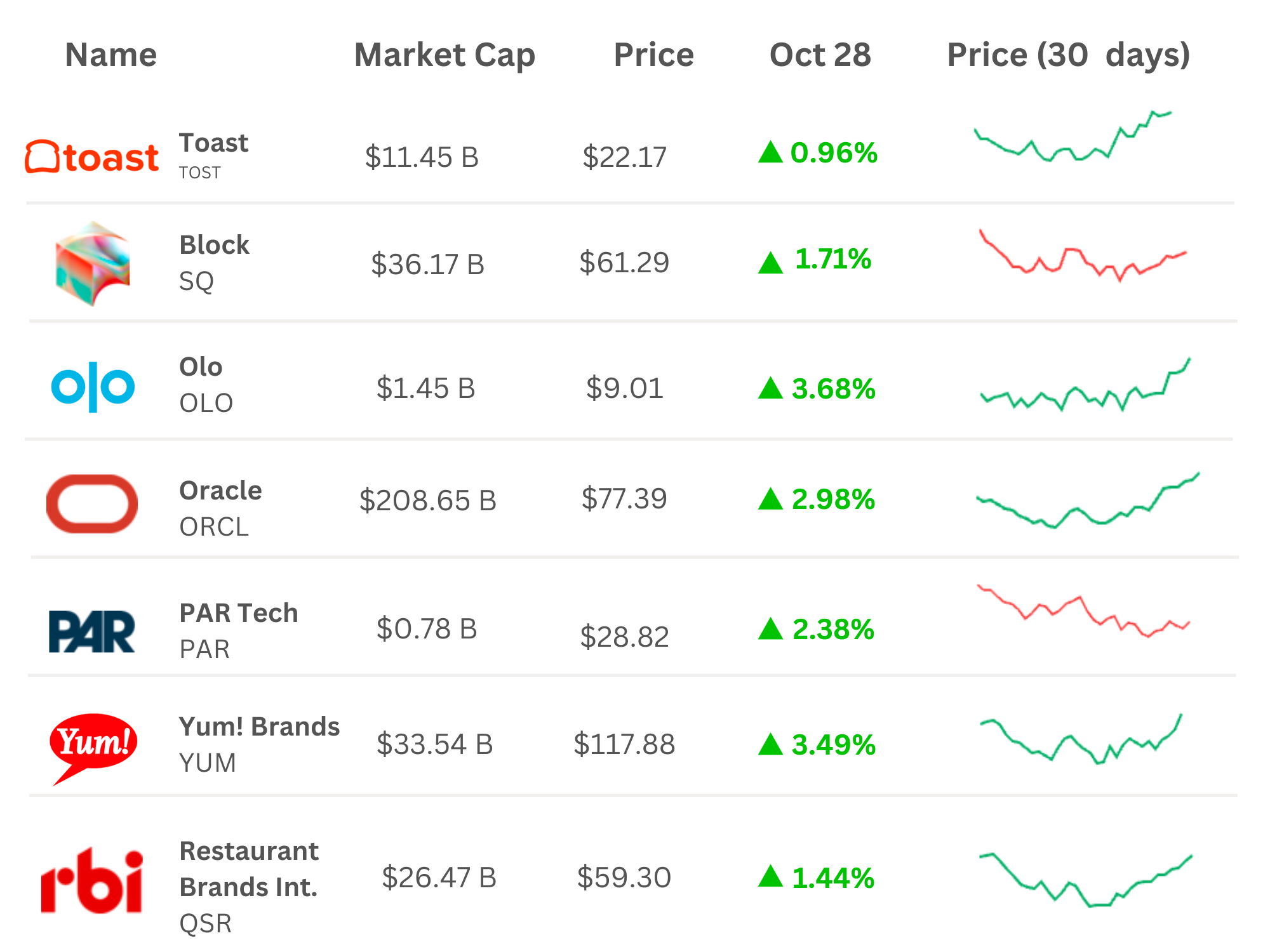 About BCM:
Branded's Corporate Advisory & Capital Markets team is comprised of specialists who help Branded's portfolio companies explore market expansion strategies, capital raising, M&A structuring and execution, and potential exit strategies. We take a long-term view to working with our portfolio companies in order to maximize value for all stakeholders. We leverage our deep sector knowledge and global network of industry participants to assist our partner companies in achieving their goals. Max Schapiro leads these efforts at Branded and can be reached at max@brandedstrategic.com.
---
---
BUSINESS
A strong tech stack has become the foundation of any restaurant looking to take its concept to the next level and solidify a strong brand for years to come. However, as operators ourselves, we understand that you can't be exceptional at everything. As Andre Maurois said, "he who wants to do everything will never do anything." As cliche as that may sound, there's truth in that statement whether you are an operator, VC/PE/Invetsor or a tech startup. The importance of utilizing your resources has never been more prevalent and important to your growth journey.
I'm excited to launch this section of the weekend update and highlight insights from some of the largest consulting firms in the world.  
What is BHS:
Branded's Hospitality Solutions team works with Startups, VC/PE/Investors and Restaurant Operators of all sizes offering technological assessments, advisory services and solutions to pain points and setbacks to key areas of growth utilizing our deep expertise as restaurant operators and technologists. Giancarlo Fiororancio leads these efforts at Branded and can be reached at gc@brandedstrategic.com
---
---
PODCAST
THOUGHT LEADERSHIP
Tuesday, October 25th- Hospitality Hangout: In the latest episode of Hospitality Hangout, Michael "Schatzy" Schatzberg "The Restaurant Guy" and Jimmy Frischling " The Finance Guy" chat with Rajat Bhakhri CEO and Co-Founder of Boston-based Incentivio, Inc.
Incentivio is a fully automated intelligence-driven guest engagement platform for restaurants and virtual kitchens that increases retention, maximizes revenue and enhances the guest experience for both first-time visitors & loyalists.
Bhakhri is a graduate of Purdue University with a degree in electrical engineering. He delivered pizza for a short period of time until his first job as a software engineer. Bhakhri moved to Boston and worked for a startup. He then started Aeturnum, a technology services company with 250+ engineers and offices in the U.S. and Asia focused on building platforms for startups in the U.S. and Europe.
Listen to the full episode on Spotify, Google Podcast, Apple Podcasts, or Amazon Music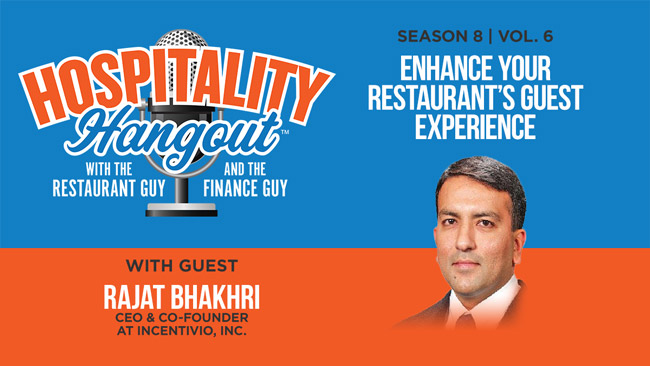 Thursday, October 28th- Partner Spotlight: This week, Branded Hospitality Ventures completed a FIRST. Yes, we completed our 43rd investment, but it was the first time we, as an emerging venture capital platform, invested in a restaurant that is owned and operated by our own restaurant group.
If you are in New York City, or plan to travel here soon, please let us know if we can assist you in a VIP Reservation or special event.
Click Here to make a reservation!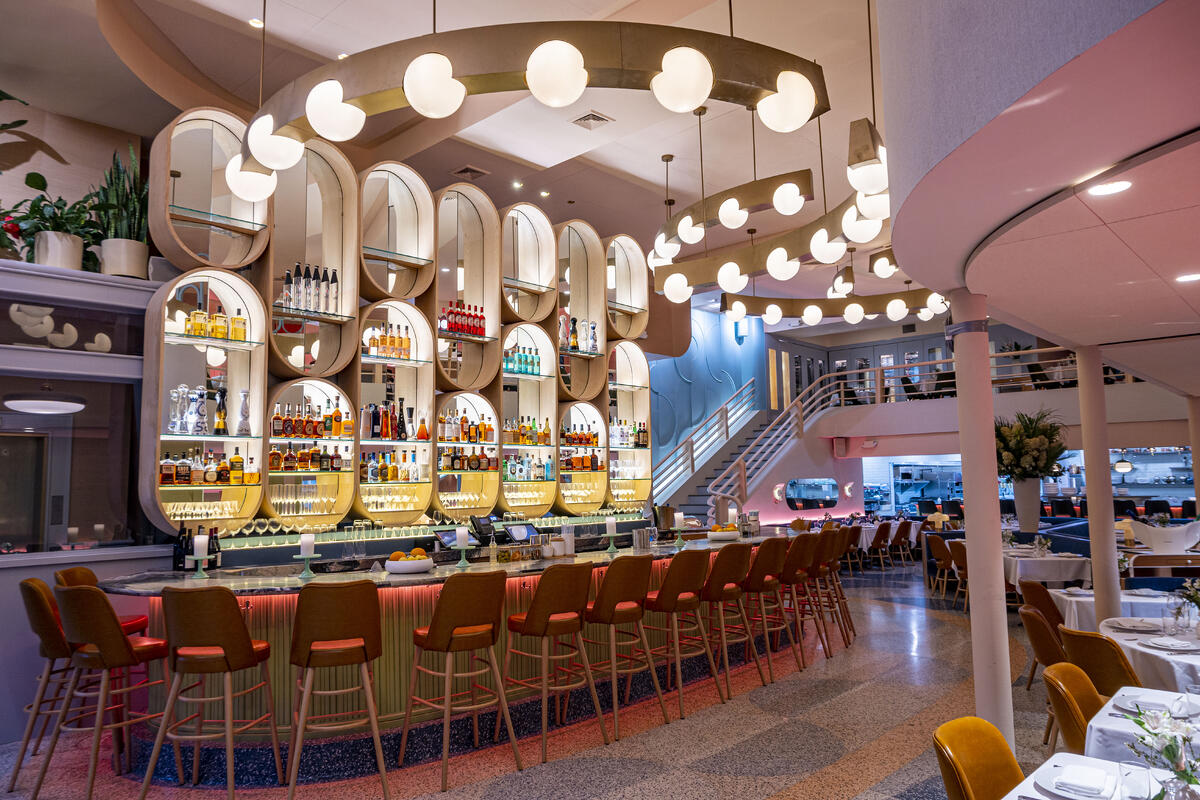 ---
---
IN THE NEWS
Hospitality Tech and F&B Innovation IN THE NEWS:
We love to highlight Food Service & Hospitality news, especially when it's Partners & Friends making it!
And in other News…please see some of the stories that caught our attention and that we're paying attention to. This week was loaded with headlines and news!!
---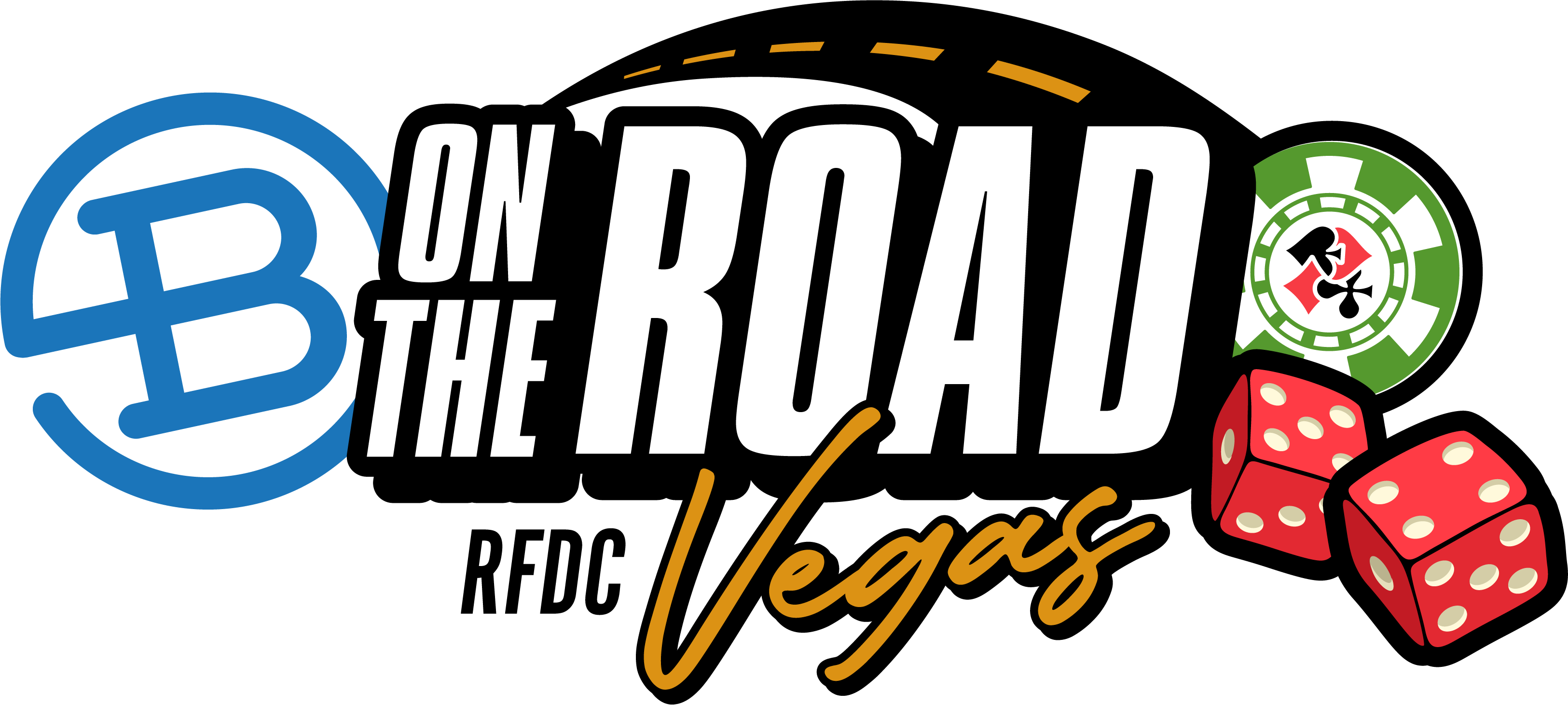 The Branded team is heading to the Restaurant Finance & Development Conference in Las Vegas from November 14-16. This conference is the restaurant industry's premier financial event for restaurant company owners, operators, and financial executives.
If you'd like to link up, email us at events@brandedstrategic.com!

The Branded team is heading to both the Florida Restaurant and Lodging Show (November 2-3) and the Pizza Tomorrow Summit (November 8-9) in Orlando. If you're an independent operator or growing a multi-unit brand, both of these shows will feature education sessions and networking that is intended to help you advance the ball in your business.
Our very own head of Revenue Marketing, Rev Ciancio will be on stage twice at both shows! For more information and update, follow him on LinkedIn.
---
---
MARKETING
Web3 for restaurants --- Cryptocurrency, NFTs, the Metaverse. You've probably been hearing more and more about this in the news. Just this week, In-N-Out Burger, Del Monte & Kraft filed NFT & Metaverse Trademarks.
Why does web3 matter? Who's doing it? Where's this all going?
Rev Ciancio, our head of Revenue Marketing Services pinned down Devour co-founder Chad Horn to get you these answers and more.
Check out the replay HERE!
---
That's it for today! I wish you a wonderful Halloween weekend!
See you next week, (about the) same bat-time, same bat-channel.
It takes a village!
Jimmy Frisch
Co-Founder & Managing Partner
Branded Hospitality Ventures
jimmy@brandedstrategic.com
235 Park Ave South, 4th Fl | New York, NY 10003
---
Branded Hospitality Ventures ("Branded") is an investment and advisory platform at the intersection of food service, technology, innovation and capital. As experienced hospitality owners and operators, branded brings value to its portfolio companies through investment, strategic counsel, and its deep industry expertise and connections.