Happy Saturday!
This past week was, and the week ahead will be dominated by the bringing of our second fund (BHV-II) to a most successful close. The closing for new capital will take place next Friday, November 18th and I'm thrilled about the work we've done to build a strong and most operator-centric portfolio of emerging technology and innovation companies.
This week, I had the privilege of making my once-a-semester visit up at Columbia Business School on Thursday. I graduated from CBS back in 1994 and I'm so appreciative that Professor Stephen H. Zagor invites me to speak at his class - Food Entrepreneurship. I've always found his class and specifically his students to be incredibly engaged, and that very much includes the questions I encourage them to ask and that they fire-off with enthusiasm. We also try to have a little fun during my visits, but as the old saying goes, what happens up at The Manhattanville campus in Henry R. Kravis Hall, stays in Henry R. Kravis Hall. 😊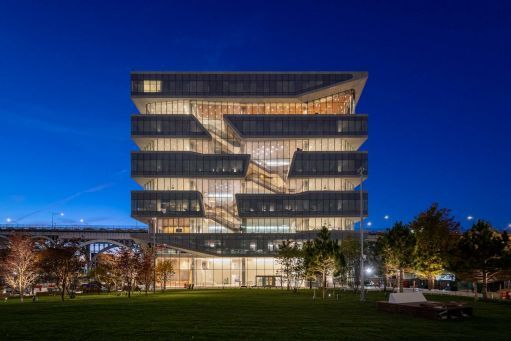 During this visit, a student asked why Branded is so focused on technology for the operators as opposed to the consumers (the guests). The student emphasized that if the consumer is the source of revenue, she justifiably questioned why customers weren't a bigger part of our focus. Great question, right? LOVE this class.
First and foremost, Branded ABSOLUTELY believes in the importance and criticality of the guest. That being said, the role we have created for ourselves is to be an ally to operators. How do we do this? We identify, vet, validate and invest in technology & innovation that will help operators improve margins, optimize the workflow and improve efficiencies for THEIR business. We want to bring awareness and drive the picks & shovels that will give the operators every opportunity to create a better relationship between them and THEIR guests.
That is the difference. There are of course tremendous tech platforms that are focused on the guests, but if you think about it, don't some of these tech platforms also compete with the operator, venue or even brand? In those situations, to whom is the guest loyal? Who really owns the customer?
The technology and innovation market for the foodservice and hospitality industry is wonderfully deep and broad. We've chosen our lane and that's to be an ally to operators and brands. If we do our job right, the tools we bring to our hospitality network will help these operators take care of THEIR guests and our industry will be better for that!
Finally, I can't end the this intro without a mention of the image above and title, which is of course a shoutout to (I'm sorry, but it's true), one hit wonder Semisonic and their song Closing Time. As a former bartender and bar owner (and current loyal patron to a number of pubs), I know firsthand that this song continues to be played, at a certain time of night, EVERY NIGHT, across the country. As we work to bring our second fund to a close, I decided to bring Semisonic into The Weekend Update. I do not know how many other investment platforms have given a shoutout or made a reference to this Minneapolis trio in the sprint to the finish of a fund, but I want the band to know that I have and will always LOVE their song!
Okay, there's a lot to cover, so as always, Let's Go!!!
---
---
MARKET COMMENTARY
Articles that caught my eye combined with some Branded commentary and insights.
Recently, I've been writing about companies that are leaning in and taking risks. The responses to this have been overwhelmingly positive, so let's keep that going a little longer.
Congrats to the crew at Hopper and to our friends at Capital One in their $96mm equity funding to build out their business-to-business functionality and support into social commerce. I've written about Capital One before and for good reason. They're leveraging some of the most innovative technology to bring value to their millions of credit card holders. Capital One became the first and "keynote" client of Hopper's B2B business, Hopper Cloud.
According to the article by Josh Scott, "The reason Hopper has been able to outperform the sector, is revenue growth," said Hopper President Dakota Smith. "The second part is that this B2B business has gotten people pretty excited, from launching for the first time ever in September 2021 to being larger this year than Hopper's entire business was just last year, that's a pretty successful rollout."
I've put in bold the "revenue growth" and want to make this point crystal clear – investors LOVE revenue growth. Yes, there's been a correction and pullback in the markets and specifically in the technology space, but you know what keeps investors excited about a company – revenue growth! Over the past year, Hopper claims to have become the fastest-growing travel app in the US, and the third-largest online travel agency in North America, at nearly 80 million downloads. I also wanted to give a shoutout to Hopper and its financial and strategic partner, Capital One, because this company (like so many others) took a beating in 2020 amid the pandemic, so kudos to them for battling through and now capturing and benefitting in the rebound and surge in travel.
The Branded Team sees what Hopper and Capital One are doing together and what this strategic partnership means, and we love it!

"The world is not all sunshine and rainbows," is the start of one of my favorite quotes and also allows me to bring Rocky Balboa into The Weekend Update. The Rocky Series of films is among my forever favorites. My childhood friends know that I've watched the original film more than any other and wore my Rocky t-shirt until it was shredded. As I was reading this article by Rob Price and Samantha Stokes, I was thinking about all the employees and specifically the many young employees that are feeling the brunt force of this correction and the job losses.
The economic uncertainty and specifically challenges around securing capital has led to layoffs. This is impacting both public and private companies as firms need to rein in spending and tighten their belts. The reasons for the layoffs are plentiful: the end of a two-decade boom (that was extended by the pandemic), inflation and the Federal Reserve aggressively raising interest rates in response, concerns around a recession and the severity of it, and of course the war in Ukraine. The risks are real and the tech sector is responding by violently shifting from growth at all costs, to a focus on profitability or least (for the early stage companies), the ability to breakeven. My message to emerging company CEOs, if you need capital, you will need to sacrifice growth for the bottom line. I know you don't want to hear that and you may not even believe me, but it's true. You will NOT be rewarded for a growth plan and you WILL be punished for burning too much capital.
2022 has already been a tough one for workers. The article shares that 17,000-tech works lost their jobs in both May and June. Another 29,000 cuts were made in July and August and 88 tech companies shed 12,000 workers in October. I expect the focus on frugality and cost-cutting will continue as the market tries to guestimate the extent of this inflationary environment and the Fed's actions.
But here's my message to workers impacted by this downturn and pullback – it will end! The speed of layoffs will decline and will end. There are a significant number of open jobs out there, so you can take a moment to visit the grave and mourn the job you may have lost, but you're NOT allowed to camp out there and stay too long. The labor market remains strong and there are still more jobs available in tech than those laid off.
Here's my prediction: funding for Seed and Series A companies grew in Q3 and will continue to pick-up speed. The early-stage companies are going to be hiring and I expect late Q1 2023 to be a turning point.
Going back to the quote that opened this segment, to the many workers impacted by this downturn, again, from my childhood hero Mr. Rocky Balboa, "It ain't about how hard you hit. It's about how hard you can get hit and keep moving forward. That's how winning is done."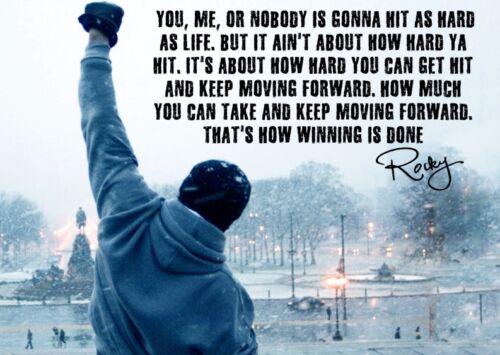 ---
---
TECHNOLOGY
We've been told that understanding Branded is like drinking water out of a fire hose. Whether that's intentional or not, we'll let you decided. 😉 One of the common words in Branded's glossary with several definitions is the word "Partner".  Pertaining to today's Partner Spotlight, while we usually feature a spotlight on one of Branded's investment partners, today I want to highlight one of our Strategic Partners, Powerhouse Dynamics, one of the incredible businesses that operate within the Middleby family!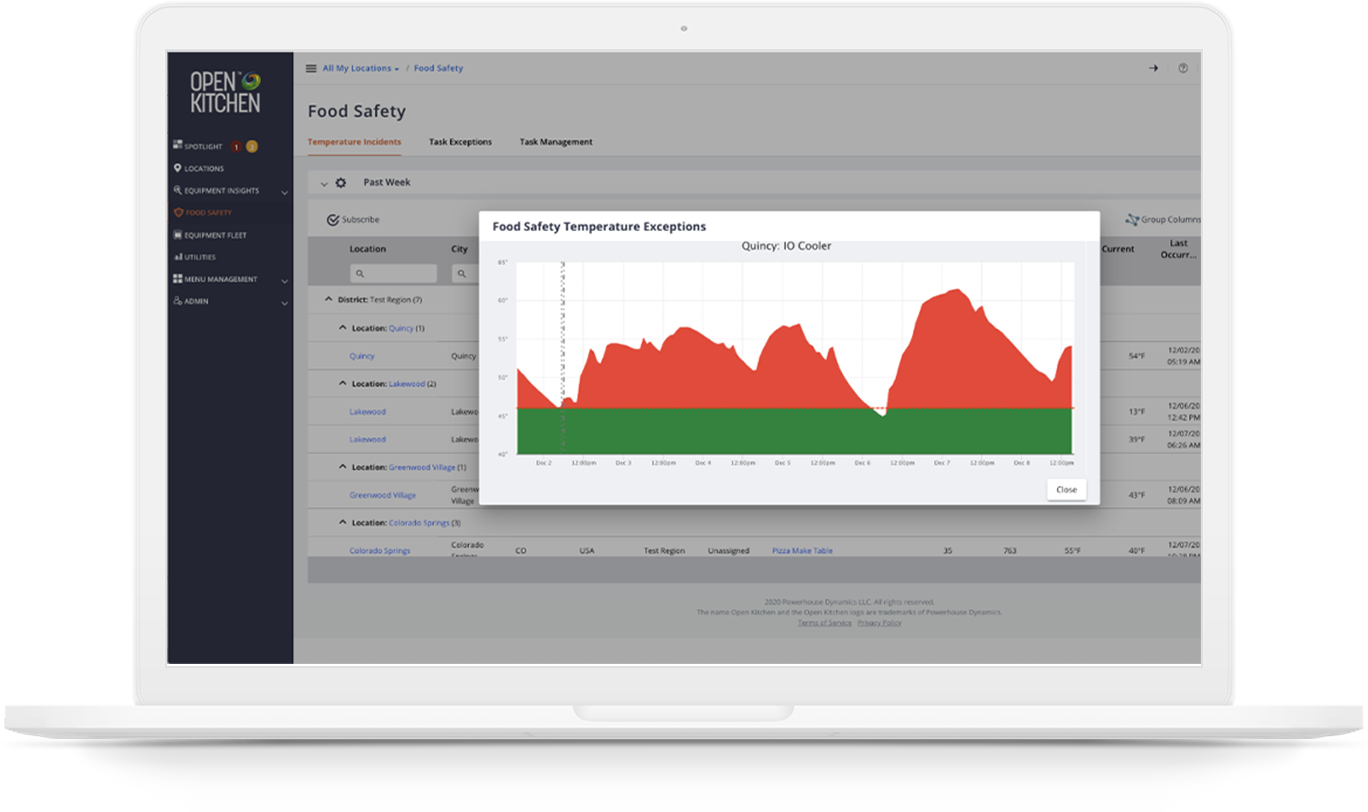 The restaurant industry isn't letting high energy and food prices spoil the upcoming holiday season! Indeed, new technologies are helping them reduce costs and risks, improve operational efficiency, enhance the customer experience, and grow stronger.
These technologies include the Open Kitchen® Internet of Things (IoT) platform from Powerhouse Dynamics, which gives managers real-time control and visibility into their energy management, task management, food safety, and equipment health.
Restaurants use Open Kitchen to connect their ovens, freezers, refrigerators, dishwashers, fryers, and HVAC. By analyzing the cloud-based data this equipment "feeds back" to them, they're able to discover and stop excessive energy use, preempt food safety issues, and repair appliances before they break down. Moreover, the IoT is empowering them to automate tasks and advance their agility and speed.
This technology has made a difference to companies such as Inspire Brands®, which recently gave Powerhouse Dynamics a Maverick Award as their most innovative equipment supplier.
In case you missed it, Powerhouse Dynamics was a co-sponsor alongside Branded at FSTEC 2022. The energy around Open Kitchen was truly palpable as operators dug into the role that the Internet-of-Things (IoT) generated data is playing with Powerhouse Dynamics Open Kitchen and how it's helping operators get the data needed for effective outcomes. We had the chance to sit down with Jay Fiske, President of Powerhouse Dynamics, in Dallas. Jay shares more specifics about this powerhouse platform in the following interview.
As always, shoot us a note if you'd like us to make a direct connection to our friends at Powerhouse Dynamics and Middleby.
---

The Access Hospitality Network is off and running!
If you're interested (and only if you're an accredited investor), please consider signing up for Branded's Access Hospitality Network. This is our very own investment club & community that will be afforded unique and differentiated investment opportunities. Commentary shared with the Network will focus on the M&A and Capital Markets associated with this industry and this emerging alternative asset class. There are no dues or membership fees. Members of the Network will benefit from specialized publications, thought leadership, proprietary deal access, exclusive events and more!
If you're interested in joining The Network, please click the link: Access Hospitality - powered by Branded Hospitality Ventures.
---
---
FINANCE & DEALS
More than 60-years experience has taught us that successful investing requires patience, discipline and the ability to control one's emotions. And who better to offer today's uplifting market quote than the great Warren Buffet who said, "A market downturn doesn't bother us. It is an opportunity to increase our ownership of great companies with great management at good prices." We knew we weren't alone in our thinking!
(Note: Data as of 3:30pm ET 11/11/22).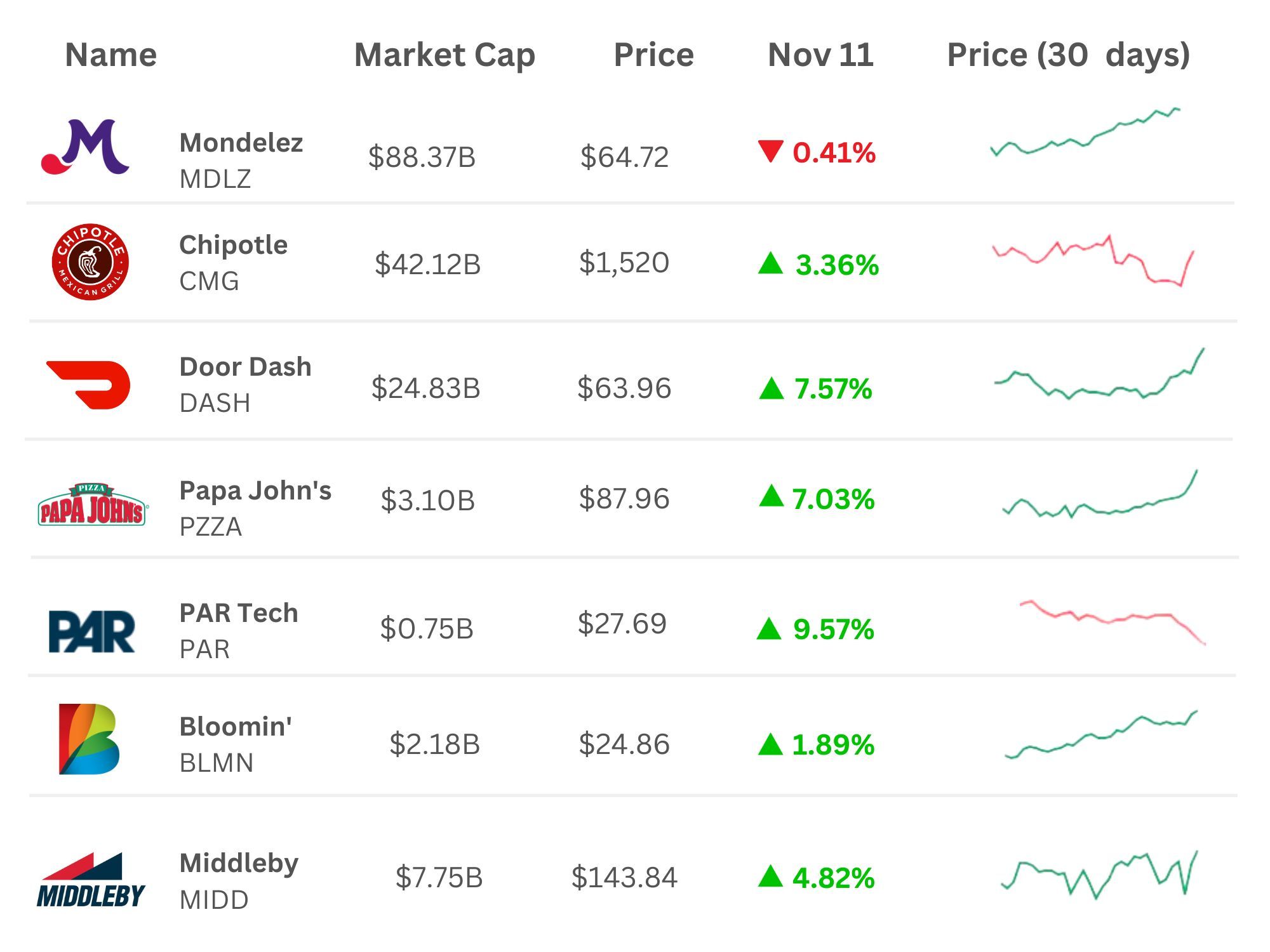 ---
BUSINESS
Technology is changing the way restaurants operate and adapt to new challenges. Tech is no longer a nice to have, it's a need to have. For a restaurant to be successful in today's world it must be agile and adapt quickly to changes in procedures and protocols.
---
---
PODCAST
THOUGHT LEADERSHIP
Tuesday, November 8th - Hospitality Hangout: What do Hot Dogs, Michael Jackson and Ghost Kitchens Have in Common? In the latest episode of Hospitality Hangout, Michael Schatzberg "The Restaurant Guy" and Jimmy Frischling "The Finance Guy" chat with André Vener, partner & co-founder of Dog Haus.
Vener talks about Dog Haus and says they have about sixty locations in twelve states and the restaurant is known for dogs, sausage, burgers, hot national chicken sandwiches, plant-based foods, a solid bar program and their virtual brands.
Vener is asked about his foresight to create virtual brands prior to the pandemic and the launch of The Absolute Brands. Vener talks about breaking down the Dog Haus menu to create five different companies by looking at items that were ordered for take out. During the pandemic Dog Haus was able to give their franchisees the opportunity to offer brands that had been created only for ghost kitchens. They would be able to have five concepts to offer for delivery since the bars and restaurants were shut down. Dog Haus went from minus 45% in April to being up 12.5% in the second half of the year with all of the shutdowns.
Listen to the full episode on Spotify, Google Podcast, Apple Podcasts, or Amazon Music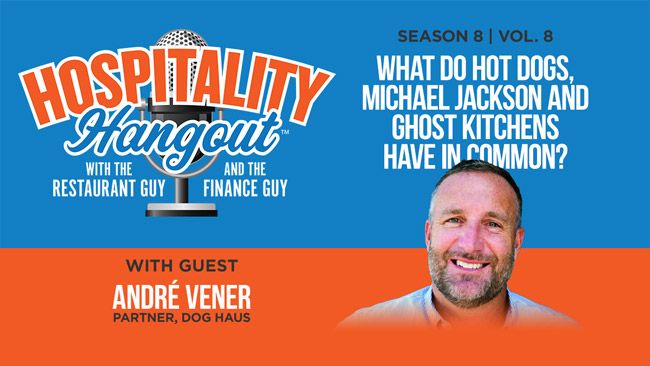 Thursday, November 10th - Branded Insights: Shifting focus from the FOH and BOH to the "house" itself! We've all heard the phrases, "There Is No I In Team" or "Team Work Makes the Dreamwork", but let's be honest, each team believes theirs is the best and hardest working, especially when it comes to a restaurant's front of house (FOH) vs back of house (BOH) staff.
At Branded, we play nice in the sandbox and choose not to take a side in that great debate because we believe that "It Takes a Village". Rather, today we question if you have stopped to consider the actual HOUSE. Without the house, there's no FOH or BOH. The house itself also needs to work hard and smart to stay in business.
In order to have a healthy house, there are two critical components to consider: the importance of facility management and the significance of software.
Click here to read the full article: Shifting Focus From the FOH and BOH to the "House" itself.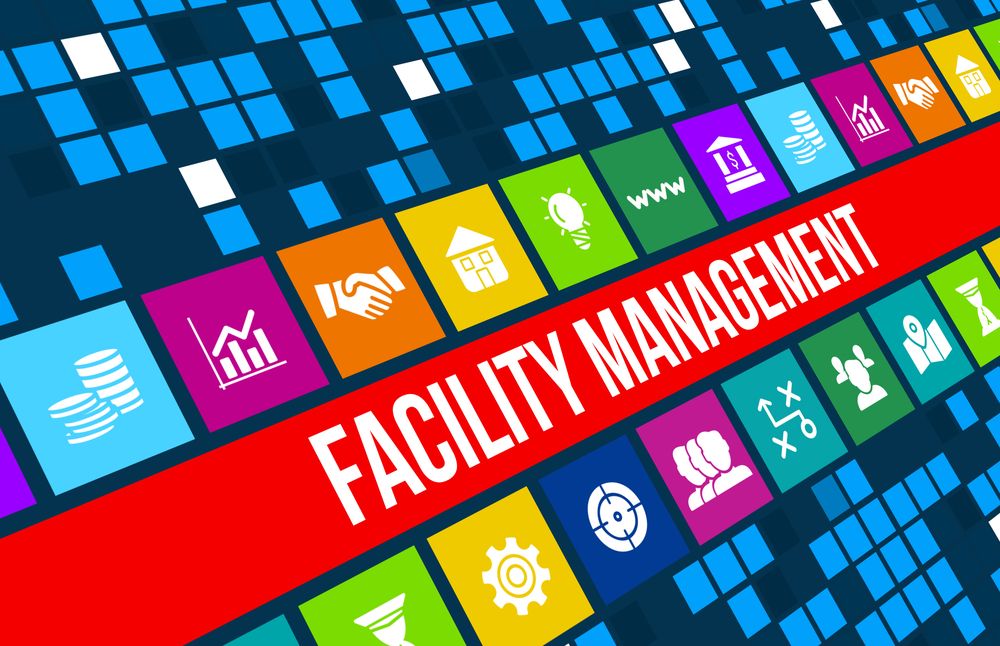 ---
---
IN THE NEWS
Hospitality Tech and F&B Innovation IN THE NEWS:
We love to highlight Food Service & Hospitality news, especially when it's Partners & Friends making it!
And in other News…please see some of the stories that caught our attention and that we're paying attention to. This week was loaded with headlines and news!!
---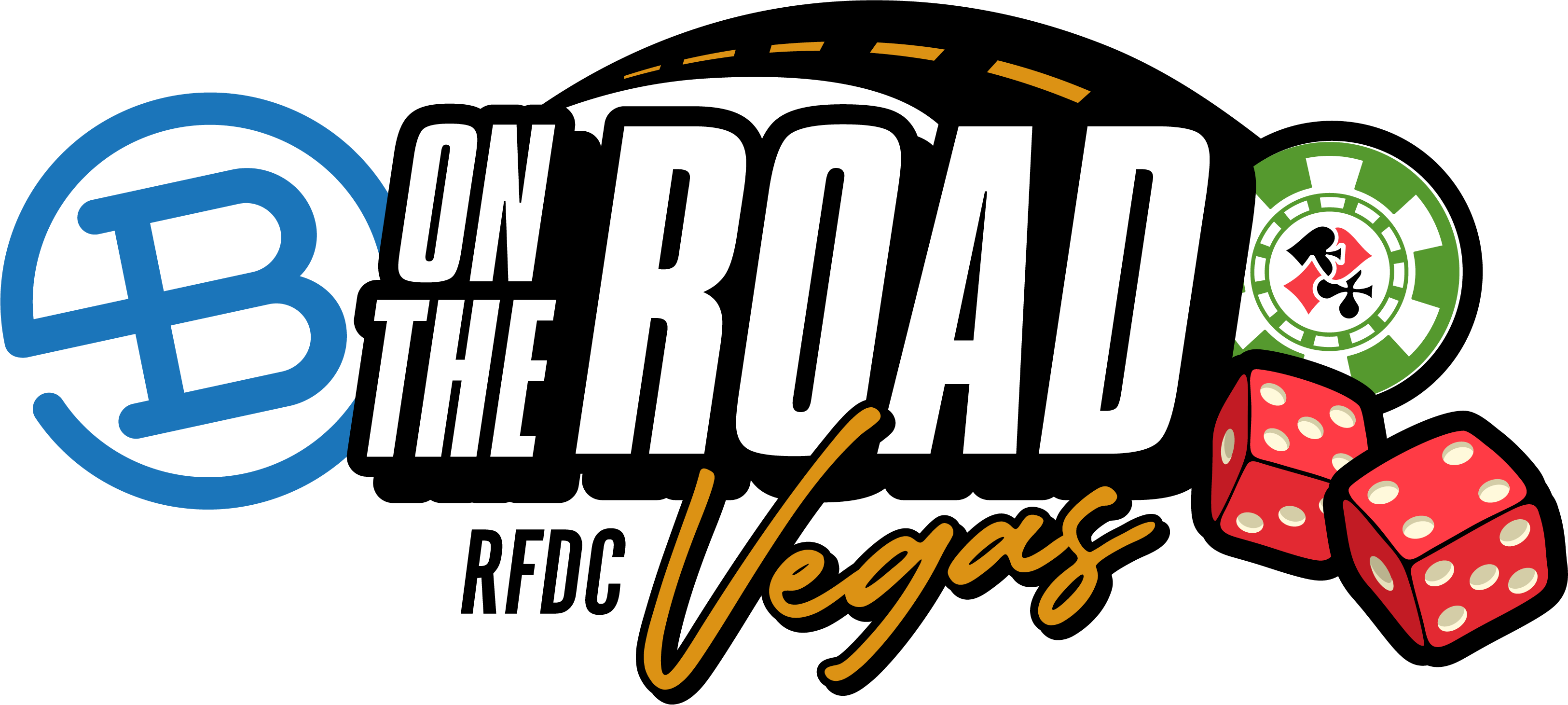 The Branded team is heading to the Restaurant Finance & Development Conference in Las Vegas from November 14-16. This conference is the restaurant industry's premier financial event for restaurant company owners, operators, and financial executives.
If you'd like to link up, email us at events@brandedstrategic.com!
---
---
MARKETING
Are you a restaurant operator looking to increase new guest acquisition, repeat visits and average order value? Do you struggle to know what to put on social media, what to include in your emails or what to do with your paid ads? Connect with our restaurant evangelist, Rev Ciancio. He can help you build a scalable and measurable marketing system or help your in-house marketers to always know what to do next.
We encourage you to connect with Rev directly.
---
That's it for today! I wish you a wonderful weekend!
See you next week, (about the) same bat-time, same bat-channel.
It takes a village!
Jimmy Frisch
Co-Founder & Managing Partner
Branded Hospitality Ventures
jimmy@brandedstrategic.com
235 Park Ave South, 4th Fl | New York, NY 10003
---
Branded Hospitality Ventures ("Branded") is an investment and advisory platform at the intersection of food service, technology, innovation and capital. As experienced hospitality owners and operators, branded brings value to its portfolio companies through investment, strategic counsel, and its deep industry expertise and connections.