Friends of Branded!
Happy Saturday!
I took a moment to look back and re-read some of the more recent editions of The Weekend Update.
God Bless The Queen, The Robots Are Coming, F You Ian, ECON 101, Chaos & Opportunity. Quotes and references to General Sun Tzu (Art of War), Warren Buffet (Fear & Greed), Nathan Rothschild (Blood in the Streets), and so on. You know, I enjoyed re-reading these recently published editions, but they were all a little on the "heavy" side. You can check-out the recent library of Weekend Updates here for yourself: The Branded Weekend Update - Editions.
So today, I want the top of the fold to be pure and simple joy. I gave a shoutout to my mom last week for being the genesis of my understanding and embracing the words "it takes a village." Today I will again bring her into the Weekend Update and share her wisdom that we should all take joy where and whenever we can find it. This week, Branded Hospitality Ventures completed a FIRST. Yes, we completed our 43rdinvestment, but it was the first time we, as an emerging venture capital platform, invested in a restaurant that is owned and operated by our own restaurant group.
To be clear, our crew owns and operates quite a number of restaurants here in NYC, but this was the first time our venture platform created a special purpose vehicle and invested in our own restaurant partners.
In the early 90s, I spent a number of years working for the Swiss bank UBS over at 299 Park Avenue (on a side note, they had the single best cafeteria of ANY financial institution I ever worked for…truly amazing!). At that time, a restaurant opened up at 37 East 50th street (connected to the Palace Hotel).  Maloney & Porcelli was a concept created & led by the legendary Mr. Alan Stillman – the restauranteur and creator of Smith Wollensky, The Post House and Manhattan Ocean Club. Mr. Stillman is also credited with creating the first singles bar with his T.G.I. Friday's over at 63rdStreet and First Avenue. On a related, albeit unnecessary topic for me to include here, Tom Cruise has inspired many young people to join the armed services and become fighter pilots. For me (and maybe Schatzy as well), he inspired us to want to work as bartenders in NYC when he assumed the junior mixologist role behind the bar at TGIF in the movie Cocktail.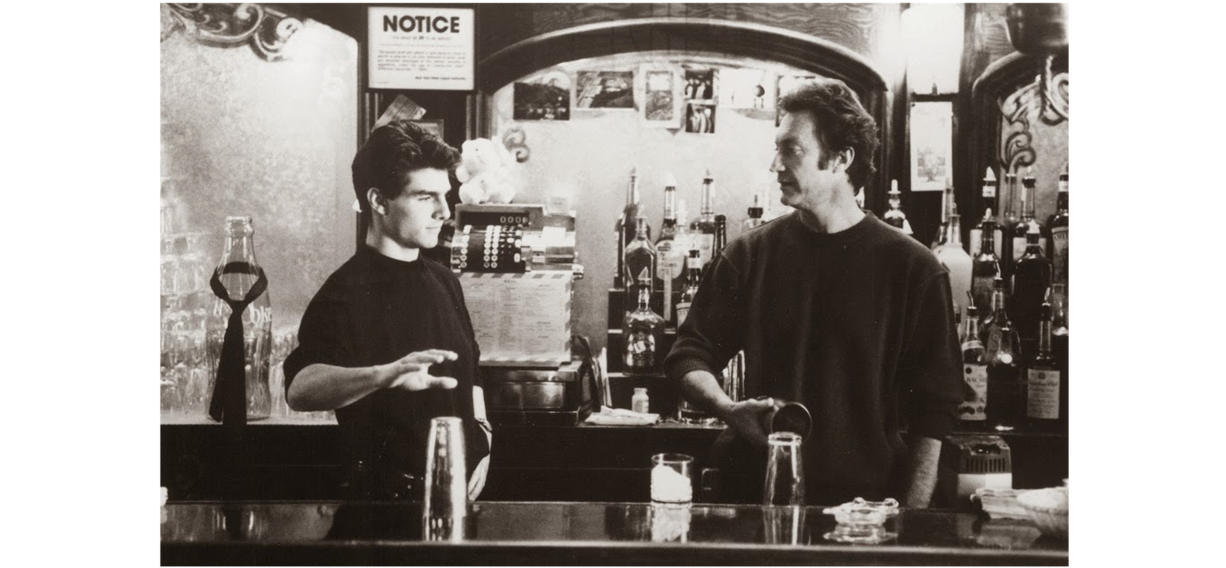 But I digress, Maloney & Porcelli was an amazing venue and that very much included the special space it occupied with a large dining room and a mezzanine level that overlooked it. There were private dining rooms and a large event space upstairs. I had the privilege of spending a lot of time over at that joint. After a run of well over 2-decades, the space became available and one of our leading restaurant partners was asked to explore taking position of this special property. After undergoing and completing a major renovation – the newest restaurant of our portfolio of NYC dining venues has opened - Monterey - American Brasserie.
Unlike other projects that the restaurant side of Branded's business has been part of, this restaurant, in midtown Manhattan, where I've spent almost 30 years of my professional life, has opened and while I'm completely biased, it's truly beautiful. It's only been a few weeks since we did a soft launch with friends & family and are now fully open to the public, but the joy this project has brought me is beyond words. More importantly, I expect this new restaurant will bring joy to many people for a long time to come. And to be crystal clear, FAR MORE importantly, I expect the stakeholders in this project will be rewarded on this investment!
So I wanted to open this edition of The Weekend Update and share the news about Monterey – American Brasserie and give a most heartfelt shout-out to Branded's partners (Simon Oren, Dudi Sasson and Chef James Tracey) for their amazing work in transforming what was an awesome venue under the leadership of Mr. Allan Stillman and creating what I expect will be a wonderful addition to the midtown dining and social scene.
Finally, if I can be so bold, I'd also like to ask Mr. Jamie Dimon, Mr. Stephen Schwarzman, Mr. Larry Fink, Mr. James Gorman and the many other CEOs and leaders of businesses in midtown Manhattan if they could do me a solid and get everyone back into the office (at least a few more days a week).  Monterey is a large joint and we've got tables and a bar to fill! 😊
Okay…it was also a busy week over at Branded, so as always…LFG!!!
---
---
MARKET COMMENTARY
Articles that caught my eye combined with some Branded commentary and insights.
Yahoo CEO: Why this is the best time for startups to get funding
I've been writing recently about risk & reward and Branded's conviction that the greatest financial opportunities are available in times of dislocations, corrections and pullbacks.
That's why I'm including the article by Akiko Fujita b/c she was able to get some insights from Jim Lanzone, CEO over at Yahoo. Mr. Lanzone has seen his share of internet success stories in his nearly 3-decade career. Of course, the risks are high and fears of interest rate hikes and a slowing economy are real headwinds to the tech sector. Mr. Lanzone has a message to early-stage companies and start-ups: re-evaluate swiftly, get costs under control, and raise capital, quickly.
Pulled directly from the article: "This is the best time to get funded as a company," Lanzone said, echoing comments made by famed investor Bill Gurley, a general partner at Benchmark. "If you look at every one of these crash periods, those are when some of the best companies have been born."  A little (recent) history lesson, Uber, Airbnb, WhatsApp and Pinterest are among a handful of companies that were born at the height of the Great Recession.
Yes, there's been a most meaningful pullback in VC-funded deals, but please don't lose sight of the fact that VCs have also continued to raise capital which will be invested! According to the article, in the US alone, VCs have amassed nearly $300 BILLION in dry powder which is waiting to be deployed. At a recent industry event, I had the opportunity to catch up with a peer and a gentleman of a similar age.  "Are you ready?" he asked me. Entry points matter! Capital has been re-priced; valuations and multiples have come down, and deal terms favor the bold.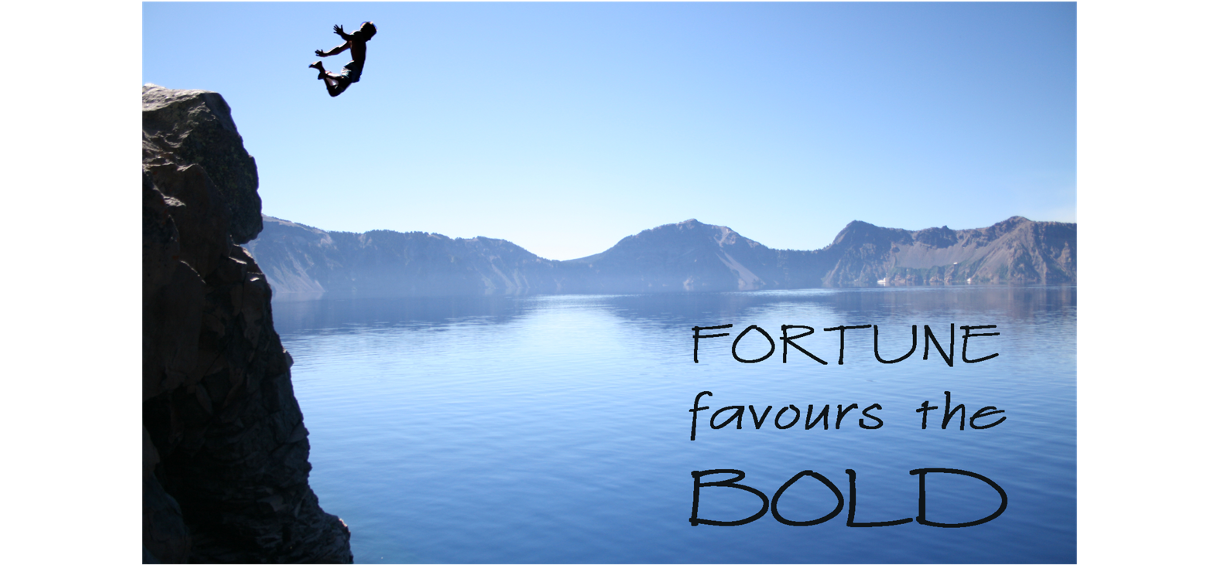 ---
For Tacos, the Sky's Hardly the Limit
Bringing an article by Danny Klein, the Editorial Director at QSR and FSR magazines is long overdue. I write (long) e-mails, Danny is a writer and an industry leader when it comes to covering this market.
I strongly suggest readers of The Weekend Update give Danny's article a read. Unlike my (casual) newsletter, Danny knows to keep his work under a 3-minute read. 😊
We launched Branded Hospitality Ventures b/c we saw (firsthand) how far behind in technology our industry was and the friction that existed between technologists and hospitality operators. Danny highlights how the industry entered the pandemic playing catch-up in terms of digital integration. This is an industry that is gritty and gets sh#t done, so playing from behind isn't as bad as you may think. Change has come fast and Danny highlights specifically what Taco Bell is doing with the most ambitious prototype in its history. Danny's article is more than just a story about what Taco Bell is doing with its 2-story drive-thru where tacos drop down from the sky and roll through the entire process in under 2-minutes without ever speaking to somebody. The article is about the technology and innovation that is underway and the work that is still very much still left to be done.
The article talks about how COVID forced all brands to ask themselves where the consumer was going. Branded argues that the pandemic changed NOTHING but accelerated EVERYTHING. The consumer was going digital and just as my daughter's kindergarten teacher says with respect to the children in her class, the industry needed to meet the consumer where they're at! As Danny writes, the notion that digital could mix a large percentage of transactions was no longer a white whale for restaurants.
Again, the article features Taco Bell, but it also highlights that this is only the beginning. The genie has been let out of the bottle and the embracement of technology and innovation by BOTH operators and our guests is only gaining momentum. The transformation in food service is underway. In the 1990s, the point of sale (POS) was the revolutionary disruption. Then came the kitchen display systems. COVID forced both operators and guests to re-think the traditional ways of doing things. The transformation and pursuit of frictionless and intuitive experiences is underway. I love this industry and the people that are making this all happen!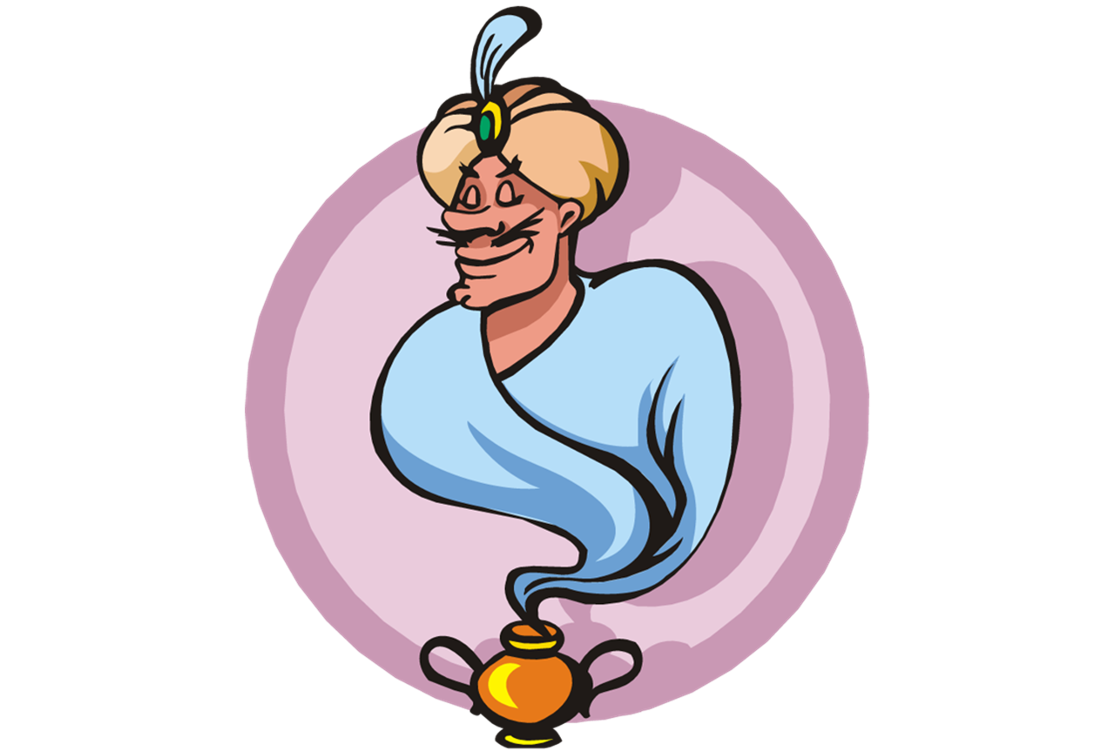 ---
TECHNOLOGY
The Branded team likes to walk with a small stick, but we LOVE to boast about our Partner Companies.
We're going old school today and specifically giving a shoutout to Branded's VERY FIRST Partner Company – Innovative Tap Solutions dba: PourMyBeer and PourMyBeverage (collectively "PMB").
Bold statement coming, but I'm sticking by it – this company is the world leader in self-pouring beverage solutions. I'm fully supportive and believe that while software has dominated Phase I of the technology-led transformation of the food service and hospitality industry, that automation, robotics and innovative hardware is critically important and coming on strong! Just like Mr. Jerry Seinfeld said about cinnamon babka not taking a back seat to chocolate babka, IoT hardware (let's call it Hardware as a Service or HaaS) will not be taking a backseat to SaaS.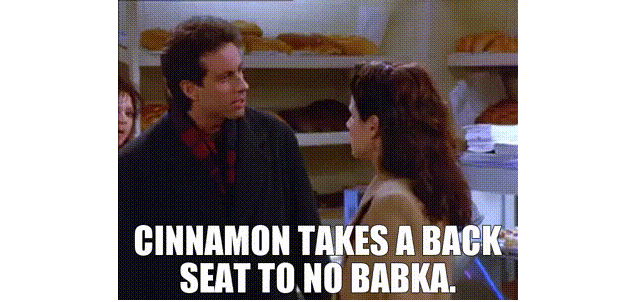 However, before you launch into autonomous vehicles, robots as servers or machines as bartenders, slow down young Jedi and embrace a simple, straightforward and frictionless solution. Let your guests serve themselves! Operators, you will save on labor, increase your sales and eliminate waste (okay…and theft as well which can come in many forms…just ask your local bartender). But here's the MOST important point – your guests will love your brand more b/c of the experience you're giving them (by allowing them to take care of themselves).
I can go on and on about PMB (and many of you probably think that's exactly what I'm doing here), and the value their self-pour solutions bring to operators and the most positive experience it brings to guests, but I'd rather let my new besties at Hilton Worldwide do it for me! Hilton has selected PMB as its provider of automated beverage dispensing systems as part of its new brand standards for several of its select-service hotel brands. Hilton is setting new brand standards for 2 of its select-service brands, Home2 and Homewood Suites, providing self-pour beverages in the lobby using PourMyBeer's secure RFID-activated dispense system. A third brand, Hampton Inn, is offering optional deployment for its owners.
Making brand standard compliance easy for Hilton's owners/operators are the new Self-Pour Stations, which are made exclusively by PMB's partners at Micro Matic, the world's leading supplier of beverage dispense and bar equipment. These units, available in 4, 6, and 8 taps, enable self-pour to be deployed easily in hotel lobbies without any construction – plug them in, perform a brief set-up, and begin pouring beer, wine, cider, kombucha, or any other kegged beverage. Refrigeration and draft system are all included; the only thing missing is gas and beverages. Here's a look at a 4-tap unit with custom vinyl wrap: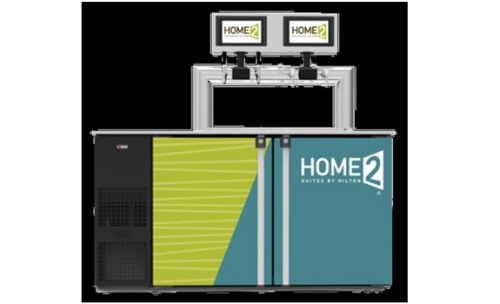 Micro Matic has engineered the self-pour stations to be liquid-cooled in the tower (that's the chrome piping running from the kegerator up to the faucets and back). This means that beer will pour nice and cold and won't foam as a normal air-cooled tower would - critical for self-pour.
Another unique aspect of the design is that the tap handles and RFID readers are at ADA-Compliant heights. Micro Matic achieved this by creating a new line of kegerators just for this application that is lower than a normal kegerator. PourMyBeer and Micro Matic will also be deploying built-in wall systems for Hilton. Having self-pour draft beverages in the lobby will not only elevate the guest experience but also revenue for owners. Self-pour enables hotels to offer beverage service without needing to build and staff a bar. The front desk staff can easily manage the system.
If you're a hotel, restaurant, resort, golf club, stadium/arena, etc owner – you should get to know PMB. The Branded team would be thrilled to make an introduction to this great company and its awesome team! The company's Founder and CEO, Josh Goodman also happens to be one the nicest and hardest working people in this industry. Cheers Mr. Goodman. Please keep doing what you do! We appreciate you my friend.
---

The Access Hospitality Network is off and running!
If you're interested (and only if you're an accredited investor), please consider signing up for Branded's Access Hospitality Network. This is our very own investment club & community that will be afforded unique and differentiated investment opportunities. Commentary shared with the Network will focus on the M&A and Capital Markets associated with this industry and this emerging alternative asset class. There are no dues or membership fees. Members of the Network will benefit from specialized publications, thought leadership, proprietary deal access, exclusive events and more!
If you're interested in joining The Network, please click the link: Access Hospitality - powered by Branded Hospitality Ventures.
---
---
FINANCE & DEALS
We are pleased to announce that Max Schapiro will be joining Branded Hospitality Ventures as a partner and leading our Capital Markets group! Max has previously worked at Goldman Sachs and the Raine Group, where he specialized in mergers and acquisitions, capital raising, and joint venture formations across the digital media, technology, consumer, and IP sectors, and now has his own firm, Wolfson Partners, where he continues this work on behalf of best-in-class companies, family offices, entrepreneurs, and funds. We are beyond excited to have Max as part of our team and helping support our Capital Markets advisory services on behalf of Branded and our portfolio companies. Max can be reached at max@brandedstrategic.com.
About BCM:
Branded's Corporate Advisory & Capital Markets team is comprised of specialists who help Branded's portfolio companies explore market expansion strategies, capital raising, M&A structuring and execution, and potential exit strategies. We take a long-term view to working with our portfolio companies in order to maximize value for all stakeholders. We leverage our deep sector knowledge and global network of industry participants to assist our partner companies in achieving their goals.
---
---
BUSINESS
We're thrilled to announce that Giancarlo Fiorarancio will be joining team Branded as a partner & advisor in Branded Hospitality Solutions! With over 25 years of experience in leading technology and innovation teams at a variety of retailers and restaurant groups, he is the perfect addition to our BHS team. His ability to bridge the gap between technology, operation and the guest experience will drive quality results for restaurant operators, food tech VC/PE/ Investors and tech startups. We're excited to have him at Branded.
Giancarlo has over 25 years of experience in leading technology and innovation teams who have bridged the gap between technology, operations and the guest experience. His in-depth knowledge of both front-of-house and back-of-house has allowed his teams to deliver solutions that have resulted in operational efficiencies, digital transformation and frictionless commerce. Giancarlo has held technology leadership roles at Dean & Deluca, Steve Madden/Betsey Johnson, Le Pain Quotidien, Shake Shack and The Howard Hughes Corporation. You can learn more about him on the Hospitality Hangout Podcast. Check out his episode here!
What is BHS:
Branded's Hospitality Solutions team works with Startups, VC/PE/Investors and Restaurant Operators of all sizes offering technological assessments, advisory services and solutions to pain points and setbacks to key areas of growth utilizing our deep expertise as restaurant operators and technologists.
---
---
PODCAST
THOUGHT LEADERSHIP
Tuesday, October 18th- Hospitality Hangout: In the latest episode of Hospitality Hangout, Michael "Schatzy" Schatzberg and special host, Rev "The Marketing Guy" bring you this episode on the road from the Fast Casual Executive Summit in Indianapolis. They chat with Kathy Doyle, President and Publisher at Networld Media Group, Jim Bitticks, President and COO at Dave's Hot Chicken, Zack Oates, Founder and CEO at Ovation and André Vener, Partner at Dog Haus.
Listen to the full episode here: On The Road at Fast Casual Executive Summit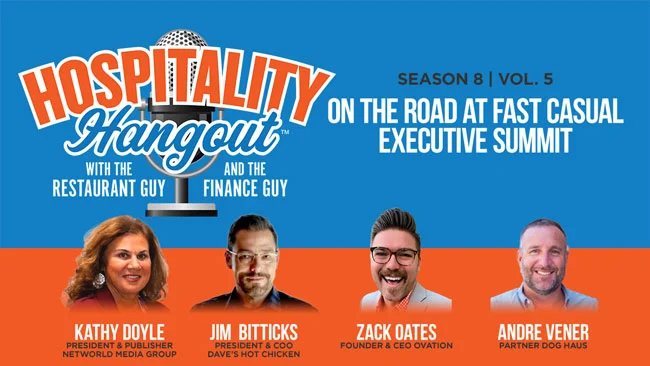 Thursday, October 20th- Branded Insights: For years, restaurant workers have followed the motto "the customer is always right" and while it still rings true to this day, the way disputes are handled has shifted due to the many tools restaurants now have at their disposal. The truth is, the phrase isn't intended to be taken literally,  but customer service can make or break your business.
Check out the full article here: Deep Dive Into Customer Feedback & Engagement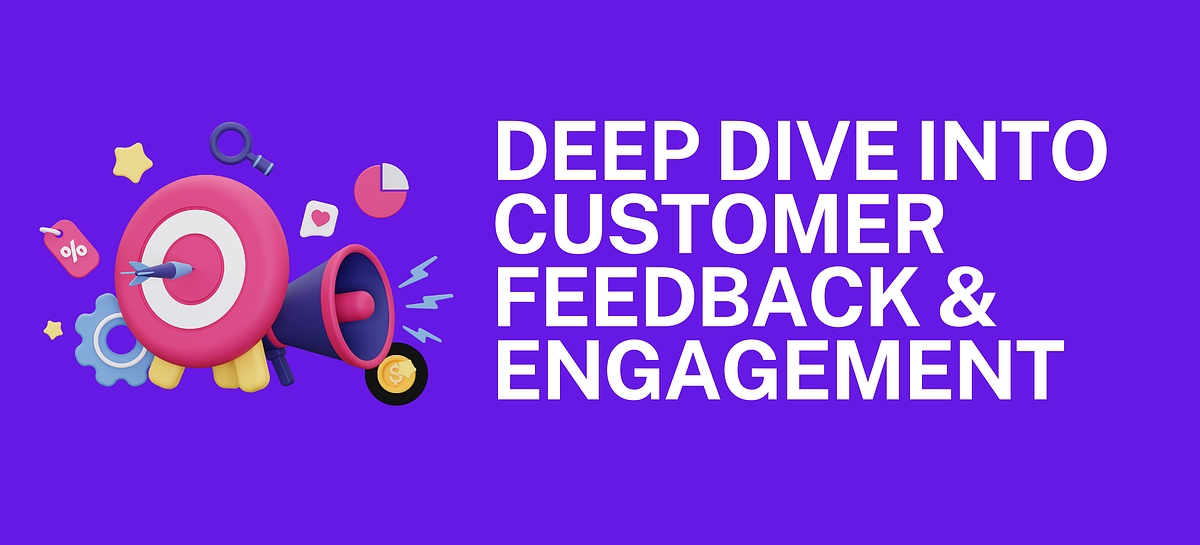 ---
---
IN THE NEWS
Hospitality Tech and F&B Innovation IN THE NEWS:
We love to highlight Food Service & Hospitality news, especially when it's Partners & Friends making it!
And in other News…please see some of the stories that caught our attention and that we're paying attention to. This week was loaded with headlines and news!!
---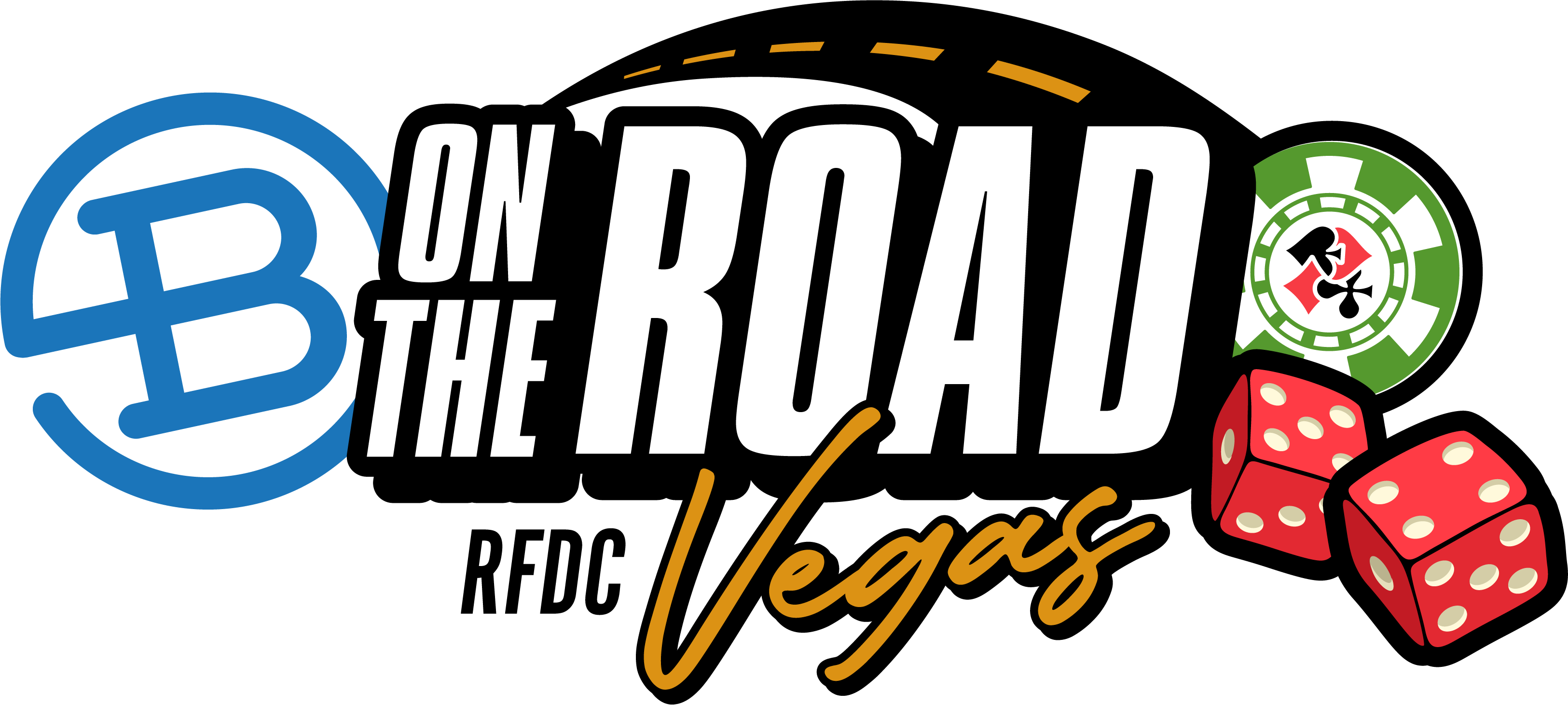 The Branded team is heading to the Restaurant Finance & Development Conference in Las Vegas from November 14-16. This conference is the restaurant industry's premier financial event for restaurant company owners, operators, and financial executives.  
If you'd like to link up, email us at events@brandedstrategic.com!
---
---
MARKETING
Do you want a Magic Wand That Increases Check Size, Never Shows Up Late and Makes Your Guests Want More? A great guest experience is what helps bring customers back to your restaurant. That's why you'll do everything you can to make it memorable, right?
Are your guests tired of waiting in line behind someone that doesn't know what they want? Do you see guests frustrated with waiting for the cashier to find the right button to enter an order? Would your guests want that extra large fry, but are worried about judgment from behind the counter? (It happens!) Streamlining your restaurant helps to minimize these feelings, plus increases your average check!
Join a webinar that's cohosted- by Bite CEO Brandon Barton and our own Rev Ciancio and discover kiosk tricks that:
*create a better customer experience.
*increases your average check size.
*lets your team focus on high-value operational touch points.

---
That's it for today! I wish you a wonderful weekend!
See you next week, (about the) same bat-time, same bat-channel.
It takes a village!
Jimmy Frisch
Co-Founder & Managing Partner
Branded Hospitality Ventures
jimmy@brandedstrategic.com
235 Park Ave South, 4th Fl | New York, NY 10003
---
Branded Hospitality Ventures ("Branded") is an investment and advisory platform at the intersection of food service, technology, innovation and capital. As experienced hospitality owners and operators, branded brings value to its portfolio companies through investment, strategic counsel, and its deep industry expertise and connections.