Friends of Branded!
Happy Saturday.
I found myself watching CNBC a little more intently this week as I waited for the latest monthly jobs report which was released by the Labor Department yesterday.  The results are now in, and US economy added 263,000 jobs in September and the unemployment rate fell to 3.5%.
While job growth slowed for the second month in a row, the softer nonfarm payroll gain is unlikely to deter policymakers from their war on inflation and the aggressive monetary action to fight inflation.
For those who spend less time looking at these economic than others, job creation and wage growth is AWESOME!  Low unemployment, higher wages?  Yeah America! USA…USA…U-S-A!!!  However, the flip side of this patriotic enthusiasm is inflation and soaring prices. This jobs report (along with other indicators) strongly suggests that the Federal Reserve will continue with rate increases (to cool the economy and bring down inflation).
That's why stocks plunged, and Treasury yields spiked on Friday after the jobs number was released. Investors were hoping for a weaker number (which is bad news), that would signal the Fed could stand down and the rate hikes could be predicted to be over (good news). Such was not the case, and we can expect another hike in November.
Why did I begin this edition of The Weekend Update with what appears to be some sort of ECON 101 message? Because there's a lot going on in the economy and in the markets right now including several shocks to the system (a war in Ukraine, a devastating Hurricane in Florida, a most challenged and divisive political system and others). For many, an inflationary environment like the one we're experiencing is something that we haven't witnesses since the 1970s. To be fair, the super-vast majority of the readers of The Weekend Update, the people I speak and work with and for avoidance of any doubt, myself included, have NOT been investors or run businesses in such an inflationary period (I was alive in the 70s, I just had other things on my mind while I was attending elementary school on Central Park West in NYC).
My message, this is a tough environment, and we should be kind to each other and kind to ourselves (although being kind is a message I give in EVERY environment, but when things get tough, the tough should get kinder). On the investment side of my world (and to be clear, Branded Hospitality Ventures is an investment platform…albeit a kind and carrying one if I do say so myself), as they say on EVERY plane ride you've ever taken, if the plane loses altitude, put the oxygen mask on yourself first. You're of no help to others if you're not able to breathe. Make sure your own house is in order financially and you have the necessary cash on hand to meet your immediate and near-term needs.
Once you've got your bases covered (I've got to bring a baseball analogy into every edition of the Update, it's in my contract) experts recommend investing that offer you growth. Holding excessive cash in an inflationary period will not serve you well. Since I did an ECON 101 above, let me do a little Investing 101. You want to build a diversified portfolio of investments. Some of your capital needs to be in investments that have the ability to go up more than inflation. There's a wealth of information available about assets that are recommended during inflationary periods. In the spirit of self-interest, I'm only going to recommend asset class – foodservice and hospitality technology and innovation. To learn about what we're doing in the investment space of this emerging and far less correlated market, please contact me directly and / or sign-up for our Access Hospitality Network.
Okay, class dismissed. We've got to get into all the action below.
As always, LFG!!!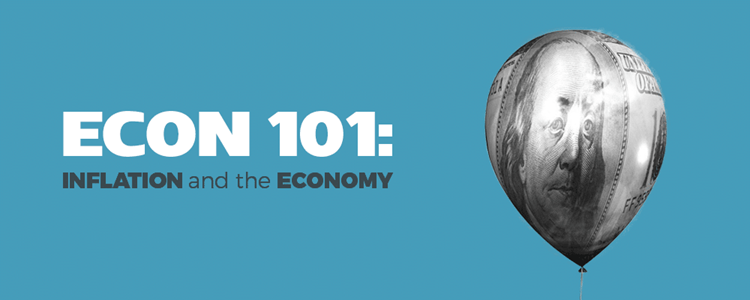 ---
---
MARKET COMMENTARY
Articles that caught my eye combined with some Branded commentary and insights.
Dynamic pricing in the restaurant industry is still in the early stages of adoption and embracement, but it's coming!
I've written about this before, and I'm THRILLED to see others bringing attention to this most important development. Please understand, I know customers don't like dynamic pricing (although I really think we hate surge pricing which I argue is different). To me, surge pricing is what happens when demand is high. Any Uber rider is familiar with this (especially when it starts to rain). However, dynamic pricing has been embraced by airlines and hotels for decades. Why have restaurants been left out of this?
Please remember, Branded is an operator-centric platform. Our goal is to help our brothers and sisters in the industry improve their margins and that's what dynamic pricing will do for operators. It's NOT like restaurant operators weren't aware of dynamic pricing. We've been one of the earliest adopters of it. What do you think Happy Hour is (was)? ☹
The pandemic helped bring on the embracement and adoption of technology solutions. As the article by Joe Guszkowski highlights and thanks to friend and partner of Branded Colin Webb, CEO and Co-Founder of Sauce "once you bring an industry online and the majority of those transactions go online, that's when everyone is like, I can use the internet in the way that it's supposed to be used."
In a "normal" environment, restaurants might change prices a few times a year. According to Wedd "it's very often a non-savvy, non-tech, low data approach that people use, and they'll just set it up for their restaurants, plug it into their POS and continue transacting for their business." According to the article Sauce's algorithm uses both past sales data and current demand to calculate the optimal price for a given menu item by daypart.
For the restaurant industry to succeed with dynamic pricing, we will need to do it in a most transparent and high integrity manner. Let's be clear, we don't have customers, we have guests. Our relationship with our guests is such a unique one that we can't risk angering them by having them pay different prices than the people next to them. This is one of the reasons Branded LOVES Tablz and the incremental revenue stream it creates for operators. The F&B prices are the same for all guests, but the platform also allows guests to either RESERVE or SELECT a table (and there's a small fee for selecting a table).
My overarching point, whether you like or hate it, dynamic pricing is emerging in the restaurant scene. To win in the dynamic pricing space will require us to strike a balance and be fair to our guests. Transparency and communication are the first and right places to start.
---
---
TECHNOLOGY
The Branded team likes to walk with a small stick, but we LOVE to boast about our Partner Companies.
I came across Leasecake earlier this year, and was astounded no-one has done this before.
Leasecake is lease and location management made easy for busy restaurant operators like you(!) – whether you have one restaurant or hundreds. I'm telling you, it's fantastic and they've just been recognized as a category leader by G2, one of the world's largest software review platforms.
Leasecake is a truly BIG idea - taking everything you'd want in a lease management platform while making it easy and mobile – from rent schedules, lease abstracts, CAM recs, lease audits, team collaboration (like Slack or Teams, only better), and lease accounting. Oh yeah, it stores everything so you can find important stuff super FAST! Who doesn't like fast?
Don't just take my word for it. They've beat out other legacy companies more than thirty years old - crazy huh?!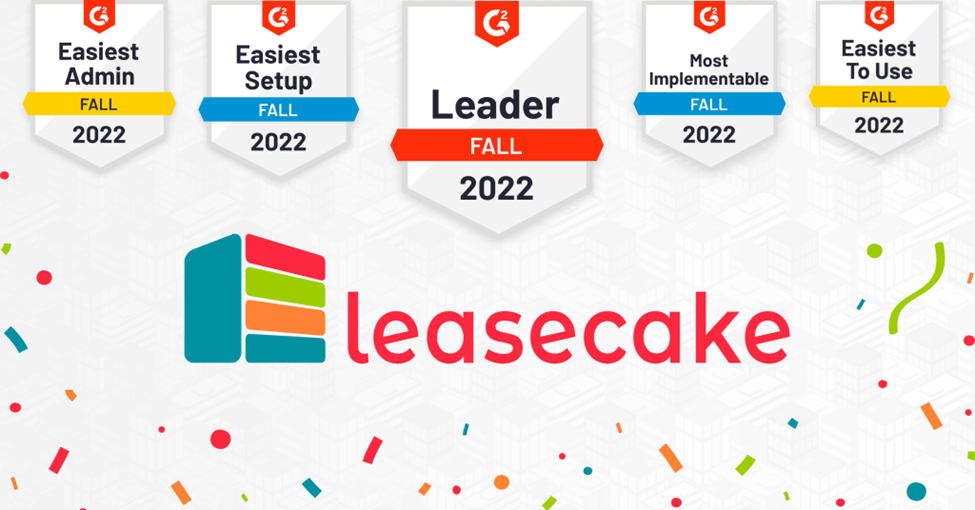 And speaking of old, the spreadsheet is celebrating its 43rd birthday next week. Who's still using that old-school lease management system?
They have a pain-killing application that helps you proactively oversee one of the largest risks in business – managing your locations. Customers include Legal Seafoods, Lettuce Entertain You, and  Another Broken Egg Cafe.
Because we're super smart, Schatzy and I told Taj Adhav, their CEO, that "It's very hard to make things very easy", and now it looks like the restaurant industry has responded, Leasecake won eleven awards, including:
o          Fastest ROI
o          Easiest to Use
o          High Performer for Real Estate Activities
Get on the future track! The entire Leasecake team is wired to listen to customers, ask questions, create and deliver innovation in their journey to transform business, because everyone in business owns or leases a location! In our endless search for excellence, Leasecake is the only solution we've seen that helps all sides of the real estate process and every service industry who supports them. Ready for a taste of Leasecake? Get in touch with me or go here!
---

The Access Hospitality Network is off and running!
If you're interested (and only if you're an accredited investor), please consider signing up for Branded's Access Hospitality Network. This is our very own investment club & community that will be afforded unique and differentiated investment opportunities. Commentary shared with the Network will focus on the M&A and Capital Markets associated with this industry and this emerging alternative asset class. There are no dues or membership fees. Members of the Network will benefit from specialized publications, thought leadership, proprietary deal access, exclusive events and more!
If you're interested in joining The Network, please click the link: Access Hospitality - powered by Branded Hospitality Ventures.
---
---
PODCAST
THOUGHT LEADERSHIP
Tuesday, October 4th- Hospitality Hangout: In the latest episode Michael "Schatzy" Schatzberg "The Restaurant Guy" and Jimmy Frischling "The Finance Guy" bring you this episode from FSTEC. They chat with Daran Han, Cargill Digital Business Studio Lead, Stacey Hey, Digital Product Owner of Kitchen Blueprint, Jessica Stanchfield, Digital Product Owner of Hot Take and Nate Shrader, Digital Product Owner of Chekt.
Listen to the full episode here: Cargill Digital Business Studios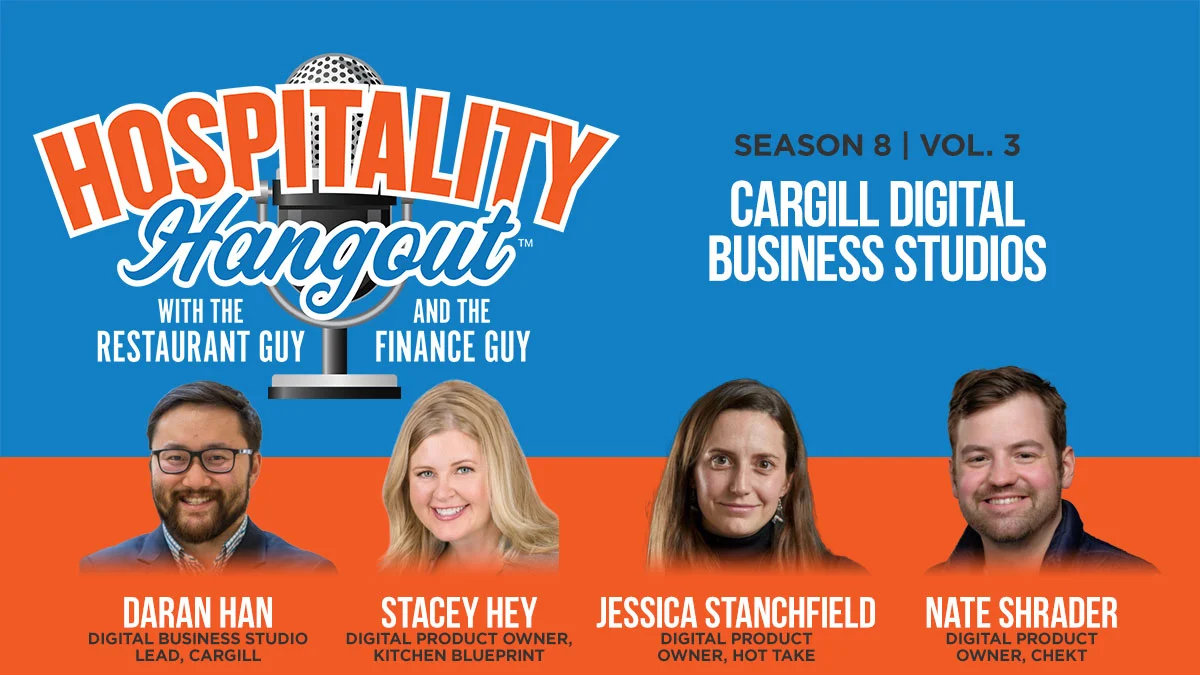 ---
---
IN THE NEWS
Hospitality Tech and F&B Innovation IN THE NEWS:
We love to highlight Food Service & Hospitality news, especially when it's Partners & Friends making it!
And in other News…please see some of the stories that caught our attention and that we're paying attention to. This week was loaded with headlines and news!!!
---

The Branded team is heading to the Fast Casual Executive Summit in Indianapolis from October 9-11. The conference is organized by our good friends at Networld Media Group! This conference is reserved for top-level restaurant executives, leaders and innovators of the fast casual industry.
We're eager to connect with old friends, make some new friends and of course boast about our partner companies. This year Branded partners Ovation, Leasecake, Bite, and Incentivio will be hitting the road with us to Indy.
If you'd like to link up or want an introduction to any of our partners, email us at events@brandedstrategic.com!
---
---
MARKETING
While we could not be more excited about Fast Casual Executive Summit, there is one person who's specifically excited to eat all the best food that Indianapolis has to offer, and that's our restaurant marketer, Rev Ciancio.
If you happen to be arriving or will be in town this Saturday, he's hosting a food crawl. These things are epic so if you are looking for something to do Saturday night in Indy, hit up Rev! rev@brandedstrategic.net
If you aren't going to the show but have burning questions about marketing, web3 for restaurants or tech - he's your guy! Reach out and ask him.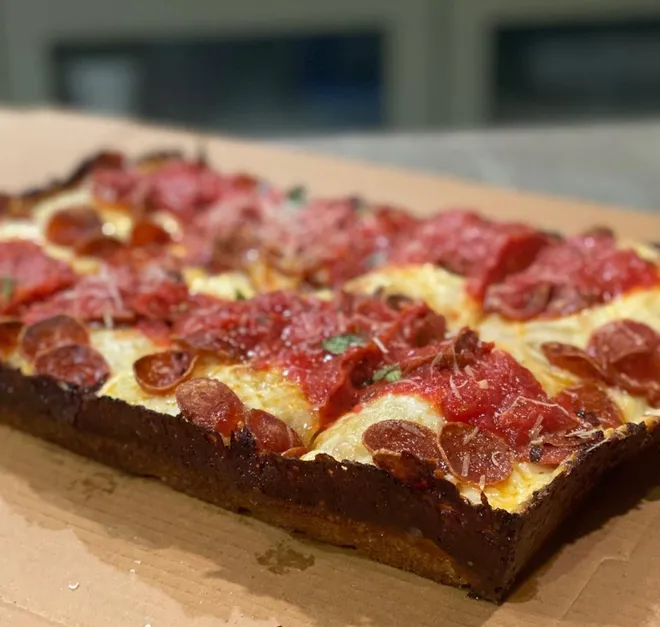 ---
That's it for today!  I wish you a wonderful weekend!
See you next week, (about the) same bat-time, same bat-channel.
It takes a village!
Jimmy Frisch
Co-Founder & Managing Partner
Branded Hospitality Ventures
jimmy@brandedstrategic.com
235 Park Ave South, 4th Fl | New York, NY 10003
---
Branded Hospitality Ventures ("Branded") is an investment and advisory platform at the intersection of food service, technology, innovation and capital. As experienced hospitality owners and operators, branded brings value to its portfolio companies through investment, strategic counsel, and its deep industry expertise and connections.