Friends of Branded!
Happy Saturday.
Wow!  What a week!  I've felt privileged, fortunate and grateful to have gone all-in on hospitality when I launched Branded Hospitality Ventures with my dear friend and partner, Michael Schatzberg.  So when I say this was a special week, I really mean it was a special week!
First, Schatz and I were invited to participate in the inaugural Global Foodservice Hospitality Exchange ("GFHE") out in Sun Valley, Idaho.  I want to thank David Jobe and the entire Revelry Teamfor hosting such an incredible event.  I pride myself on being a tough grader, so when I give this event an "A" grade, I really mean this was a spectacular event.  This was a content rich event, and the panel discussions were more open and honest than I've ever experienced.  I think the sponsors and senior-most leadership from some of the industries most important companies is what set the stage for the participants to come together and collaborate.  In addition to the "big dogs", leaders of emerging brands played a meaningful at the event and there was also a great deal of attention given to diversity, equity, and inclusion.  Our industry is far from perfect, but I'll confidently put it up against any other industry when it comes to the people that are working together, collaborating and trying to make it a better.  The theme for this event was "Shaping the Future Together".  If this gathering out in Sun Valley is any indication, the future for foodservice & hospitality is bright!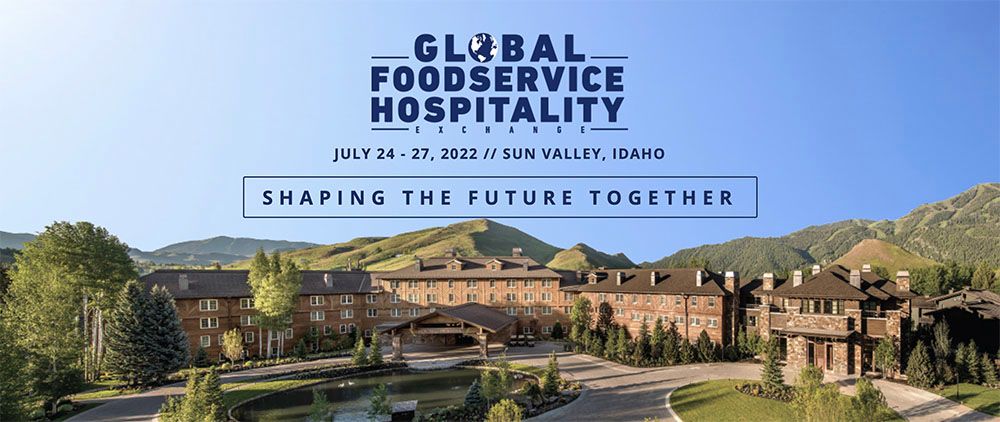 Finally, we continue to welcome subscribers to Branded's Access Hospitality Network.  This is our very own investment club & community that will be afforded unique and differentiated investment opportunities.  Commentary shared with the Network will focus on the M&A and Capital Markets associated with this industry and this emerging alternative asset class.  Access Hospitality is exclusively for qualified and accredited investors.  There are no dues or membership fees.  Members of the Network will benefit from specialized publications, thought leadership, proprietary deal access, exclusive events and more!
If you're interested in joining The Network,please click the link: Access Hospitality - powered by Branded Hospitality Ventures.

Okay…that's enough of that…as always…LFG!!!
---
---
MARKET COMMENTARY
I've been told that I'm too negative on the ultra-fast grocery delivery market and that I'm clearly obsessed with days long gone when I was a Kozmoand Urbanfetchcustomer.
So when I saw this story about Gorillas, last valued at $3 billion being all set to raise $250mm, I got excited to share a bright spot on this market segment!  I'm obsessed with fairness, so I was preparing to eat some crow and write about Gorillas as the Michael Jordan (for those 40 and over) or the LeBron James (for those under 40) of ultra-fast grocery delivery.
However, as I learned from one of my daughter's favorite movies, Mary Poppins Returns from the song sung by fellow Wesleyan University alum Lin-Manuel Miranda and the woman I almost dated (only in my mind) Emily Blunt - "A Cover is Not the Book."  The headline of the article is NOT the story.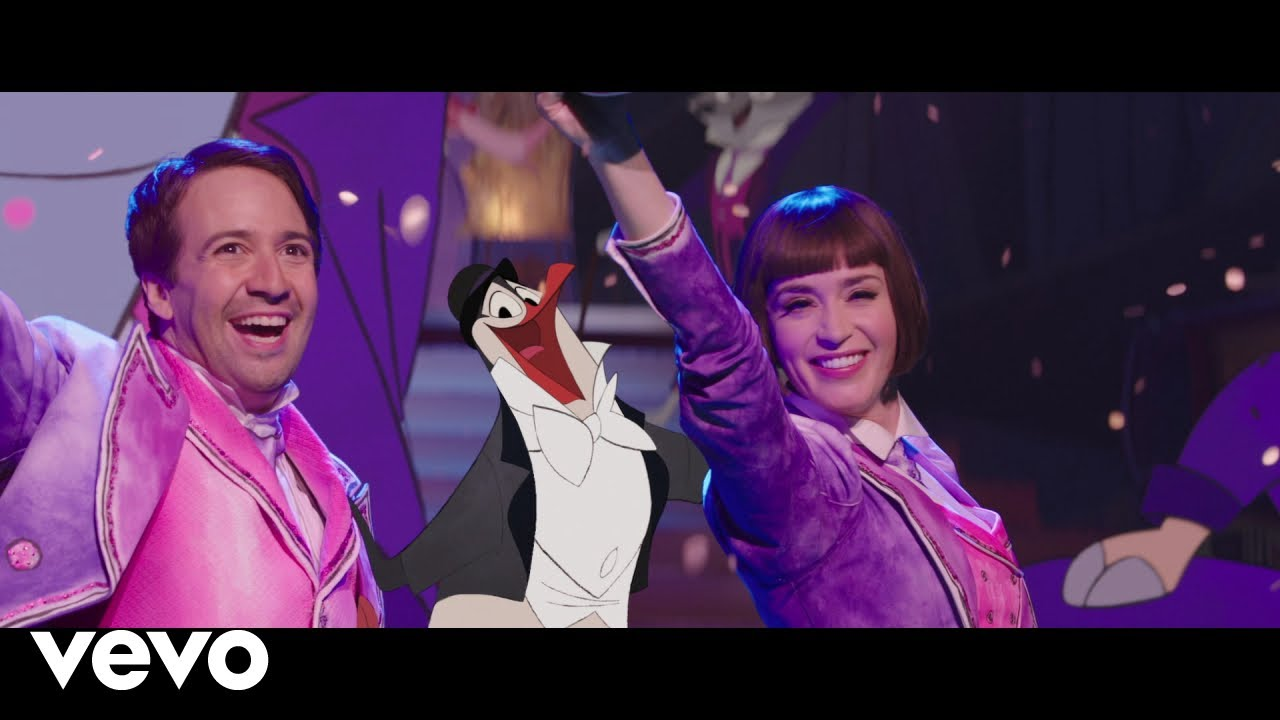 Gorilla's raise will take place at a reduced valuation, which given the correction in the overall tech market, is not a surprise.  Only the best performing companies are avoiding down rounds and while I'm still trying (unsuccessfully) to promote the idea that 50 is the new 40, I don't think any current investors or emerging company CEOS would disagree that a flat-round is new up-round.
The article also shares that the capital is coming from existing shareholders and that 50% of its corporate staff has been terminated in a cost-cutting move.
According to the article, Gorillas pursuit of an aggressive expansion strategy with widespread discounting and splashy ads became challenged when the economic downturn forced the company to switch from hyper-growth towards a path to profitability. Okay, that's the author's take.
From my perspective, I'll simply suggest the following, ask any hospitality operator what they think of ultra-fast grocery delivery.  In fact, go ask a friend that works for Amazon (don't we all have at least one friend that works at Amazon?) the same question.  They will roll their eyes and / or shake their heads from side-to-side.  That's all you need to know.
This week Remy Martin announced its latest spirit brand and they're not going at it alone!  The launch was of Usher x Remy Martin 1738: A Tast of Passion through BlockBar as a global campaign that not only marks Remy Martin's FIRST-EVER NFT, but also encompasses an immersive experience and uses artificial intelligence integrated technology to design the one-of-a-kind collectible bottles.
According to Amaury Vinclet, Global Executive Director of Remy Martin, "we are proud to have [Usher] launch the first limited-edition bottle design for Rémy Martin 1738 Accord Royal.  This bottle is a first for the spirits industry in how the technology was used and gives spirits aficionados and Usher fans alike a rare collectible they'll treasure forever."
I want to be very clear on something and I will have much more to share with respect to Web3 / NFTs in the very near-term, brands and operators need to pay attention to the Web3 / NFT space.  I'm NOT interested in this "asset class" as a financial instrument.  Maybe I should be, but that's NOT where my head is at or why Branded is interested.  We think NFTs as a utility and specifically for guest engagement, loyalty, marketing and to compete for share of wallet with the largest percentage of the consumer market is what makes this a segment of the market that you must pay attention to.
My dining habits and preferences are far more similar to those of my father than they are to those of my nephews & nieces.  You want your brand to engage and be embraced by Gen Y, Z and Alpha?  The Web3 / NFT space will be part of that.
The story hear about Remy Martin partnering with Usher is just one of MANY examples of how corporations are going to embrace the Web3 / NFT space and this segment of the market is important.
Leaders – just b/c you don't "get it" or "understand it" doesn't make it any less important.  You need to engage with people that do "get it" and "understand it".
Again, much more to come from Branded on the Web3 / NFT space, but for avoidance of any doubt, our focus will be on NFTs as a utility that helps operators engage with a large segment of the market that needs to be marketed too differently.
NFTs as a financial asset?  I may be wrong (I'm probably wrong, but I was also the last person my own company to leave BlackBerry and get an iPhone…I even owned a Microsoft Zune), but at least at this moment, I'd rather buy a bouquet of tulips.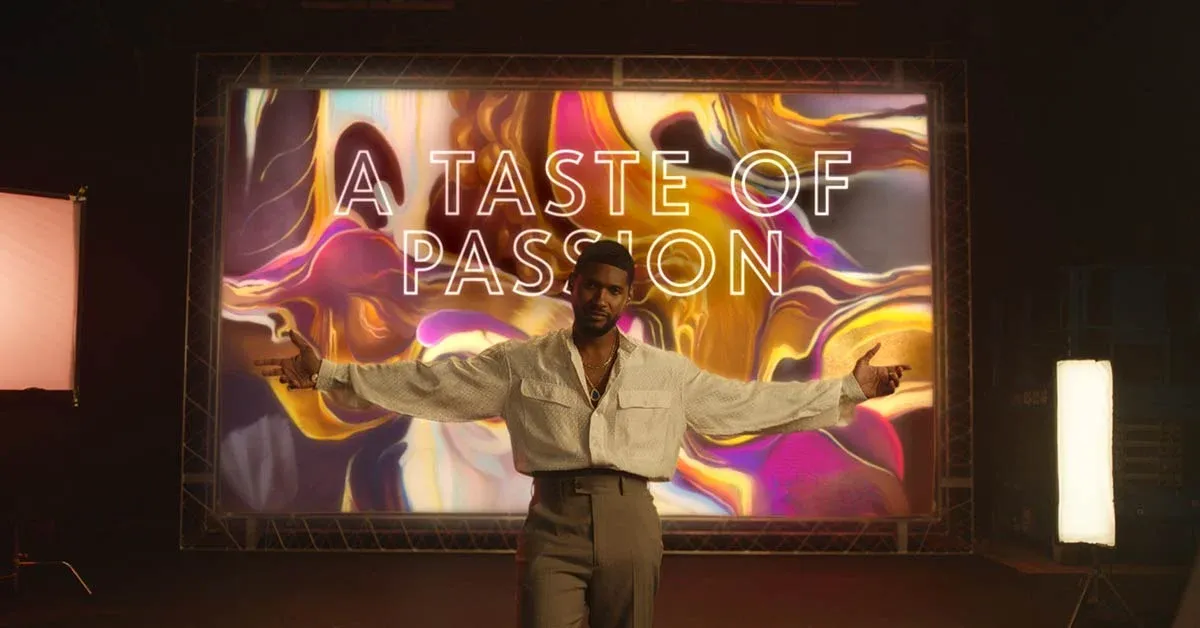 The Branded Team wants to give a special shoutout to our friends at Kitchen United ("KU").
I've written a great about the "ghost kitchen", "dark kitchen", "virtual restaurants" space b/c this is an incredibly important and growing segment of this industry.  KU was among the earliest players in this emerging segment of the market and while nothing of this scale is easy, KU is making this happen.
The capital is coming from NEW investors and two industry powerhouses – Kroger, Simon Property Groupand Restaurant Brands International ("RBI") (parent company of Burger King).  Please allow me to repeat that for full effect, this Google Venture backed technology company has secured capital from nontraditional investors (aka: STRATEGIC investors) Kroger, Circle K(the mall operator of Simon Property Group) and RBI.  WOW!!!
With this investment, KU will be leveraging investor property and plans to open 500 locations over the next 5 years.
Does this successful and extremely strategic capital raise make or position KU as the leader in this ghost kitchen space?  I really think it does!  Branded is an operator-centric investment platform, so when a tech company demonstrates value and attracts investors such as Kroger, Simon and RBI, its as strong a signal as we can find that their playbook and roadmap is aligned and will create value for its customers (who are now also stakeholders).  I simply LOVE this!
You can read about what KU is doing that attracted these important corporate and strategic investors in the article.  However, this was may favorite part of the article – KU CEO Michael Montagano explained that KU is more an ENABLER as opposed to a DISRUPTOR. KU is going to leverage the real estate assets of its partners.  This is about collaboration and leveraging different, complimentary and synergistic skillsets.  It should NOT be lost on anyone that KU's success is taking place at a time when venture capital investments are challenged.  I also think it highlights one of the most important segments of the investor community – Corporates!  Corporate Venture Capital platform (of CVCs) represent one of the most valuable sources of capital b/c of their motivations which go well beyond return on investment.  If you're a tech company that wants to attract capital from CVCs, you MUST deliver value to their institutional business.  You need to be strategic FOR THEM.  You need to create a competitive advantage FOR THEM.  You need to be accretive to THEIR investing and acquisition business.  In short, you need to be an ally to them and an enabler of their success.  That's what KU just demonstrated!
I want to give a special shoutout and congratulate our friends Michael Montagano, CEO at KU and Atul Sood, Chief Business Officer at KU (and a person I was very fortunate to be let out of a Pickleball challenge / wager that I understood I was certain to lose). 😊
We appreciate not only the value you bring to this industry we love, but an incredible demonstration of how to work with strategic capital partners!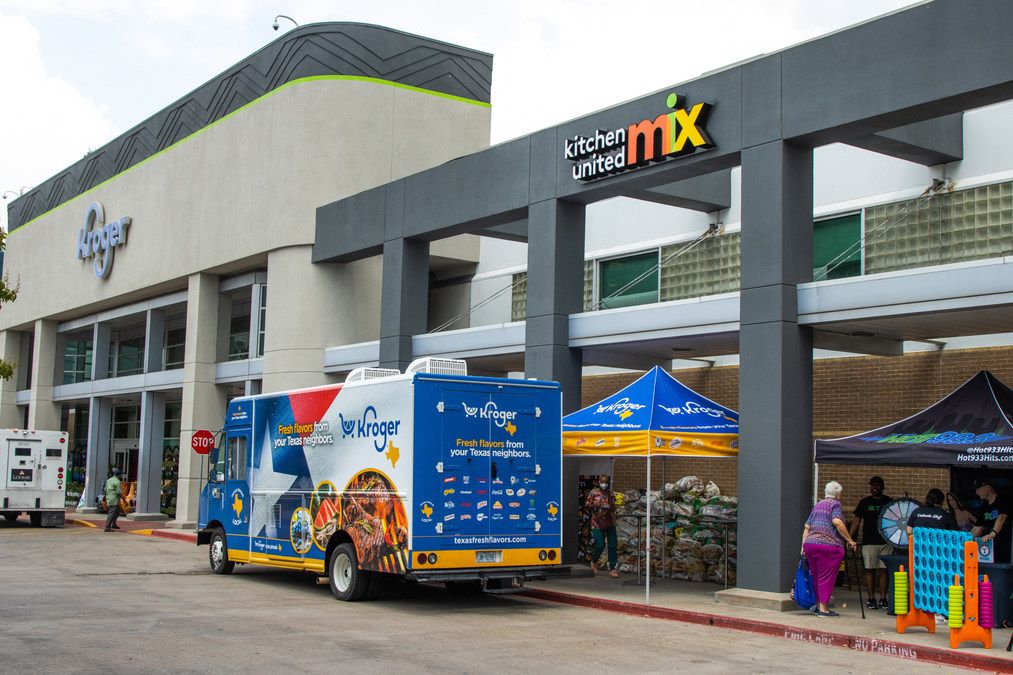 ---
---
TECHNOLOGY
The Branded team likes to walk with a small stick, but we LOVE to boast about our Partner Companies.
Partner Spotlights:
Brizo FoodMetrics Foodservice market analytics to outplay your competition.
When I started in the hospitality business (more decades ago than I'd like to admit, but let's just say the "Buckner Game" was awesome!), restaurants relied, more than anything else, on instincts and what our guts were telling us.  Instincts and guts remain of course critically important, but you know what's better?  Your instincts and gut when it's armed with data and analytics!
Brizo FoodMetics is more than just a provider of generic data, it's BIG data analytics for foodservice suppliers that will help them succeed and outperform your competition.  If you sell into the restaurant industry, you need Brizo (I chose my words with a great deal of intentionality, and I know I just wrote "need").  As a supplier, selling to merchants and restaurants is freaking HARD and is getting more challenging and expensive every year.  I'm sorry (read: not sorry), but gone are the days when you could do B2B sales through random cold calls and spamming your market.  Your customers are getting smarter, and your competition is getting fierce!
Brizo FoodMetrics, along with our friends and partners at Ingest AI represent our commitment (and exposure) to the data & analytics segment of the foodservice and hospitality industry (more on Ingest soon).
In the category of simple metrics, Brizo was the single fastest Branded Partner Company to go from zero to $1mm in ARR.
· The company has since experienced 10x year-over-year growth
· Customer churn is less than 5% and my favorite statistic - employee retention is 100%!
There will be more information about Brizo and some upcoming opportunities that will be provided exclusively to our Access Hospitality Network.  Please sign-up for the Network if you're interested in opportunities like Brizo.

Copia the first fully automated software to help businesses reduce / prevent food waste and easily donate surplus food to local nonprofits in need.
I've been writing a fair amount about Branded's move into the ESG space and about Copia specifically.
I want to share that Copia's CEO, Kimberly Trouville Smith, attended the congressional event on Capitol Hill hosted by Food Tank, WW / WeightWatchers, Harvard Law School Food & Policy, and Natural Resources Defense Council (NRDC) to show Copia's support for reducing food waste and feeding people in need.  You can check out Kimberly speaking at this important event - Kimberly Smith on Capitol Hill
· Cut and Dry online ordering + product discovery + delivery tracking + payments.
I'm not a golfer (and I have many friends who can attest to that), but I do understand the concept that "you drive for SHOW and you putt for DOUGH."  You want to succeed in this restaurant business, get your back-of-house in order and specifically improve your procurement and supply chain.  Is procurement and supply-chain sexy?  No, it's not.  You know how I know that?  Because none of these supply-side companies buy ad spots during the Super Bowl!
· DoorDash-first-Super-Bowl Ad
· Uber-Eats-C-Store-Offer-Super-Bowl
Branded has taken two positions in connection with the procurement and supply-side of the industry – Cut+Dry and Simple(I'll have more to share on Simple soon).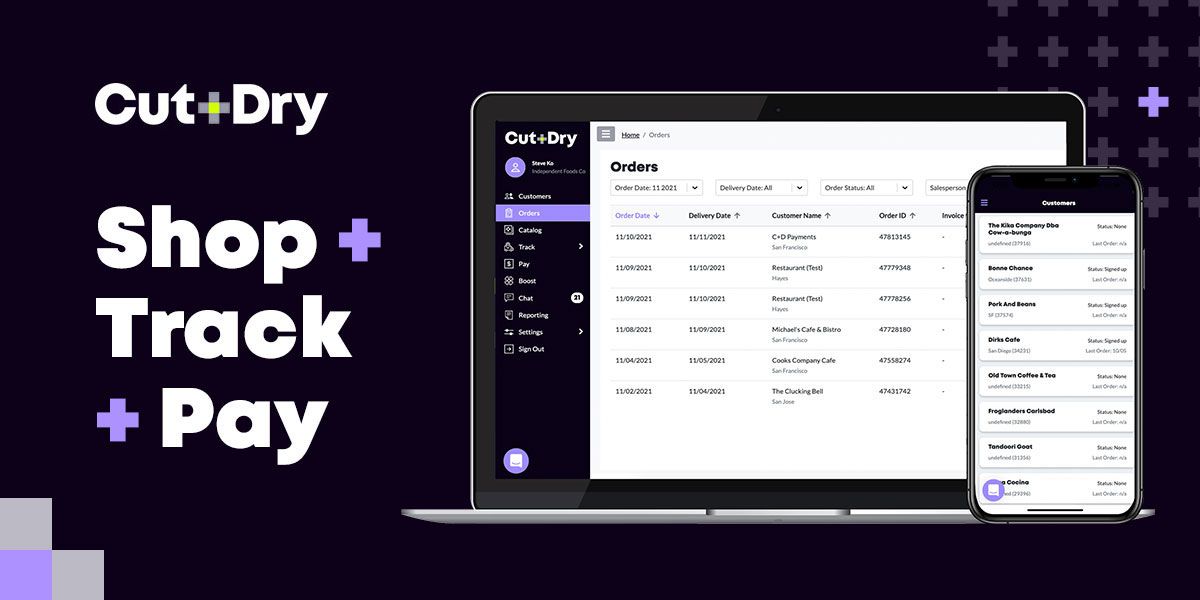 Cut+Dry is advancing a 2-part strategy to modernize the global food ecosystem: (i) Build a digital Sysco capturing the $300 billion foodservice industry in America; and (ii) create the Foundation for a $10 trillion opportunity in the Global Food Supply Chain (if you like large addressable markets, I hope I was successful at capturing your attention).
A few nuggets to share:
· Cut+Dry has secured 6,000 restaurant locations (with a salesforce that matches the number of people who have told me these Weekend Updates are too short). 😊
· Monthly GMV on the platform is $30mm
· Rolling 30 days payment volume is $2.8mm (25% via credit cards).
In September, Cut+Dry will be conducting a Foodservice Supply Chain conference at Stanford University in collaboration with IFMAwhere C+D will be speaking with an expected 150 IFMA members (manufacturers).
For additional information and opportunities with Cut+Dry, please contact me directly or…you guessed it…subscribe to our Access Hospitality Network.
---
PODCAST
Hospitality Hangout: We're thrilled to announce that Season 7 of the Hospitality Hangout has officially come to a close! The line-up this season was simply SPECTACULAR, and we can't wait for Season 8. 😊
The entire Branded Team wants to thank all our guests for "hanging out" on the podcast and sharing such great insights and thoughts about their respective companies and this industry that we love.  As they say in show business: "You've got to know business before you go to show business."
You can subscribe and listen to the Hospitality HangoutPodcast on Spotify or directly on the Foodable Network.

I want to give a special shout out to our friend and partner - Paul Barron, founder of the Rever Networks, Inc.,Foodable Network!  We appreciate Paul and his entire team.  We enjoy working with them very much and can't wait to launch into Season 8!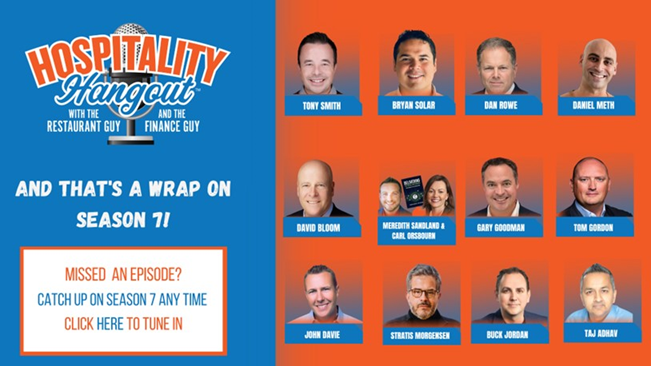 Hospitality Hangout Season 7 line-up:
Thought Leadership:
Monday, July 25th – Partners In The News: Branded partners with HI-Tech companies that are the future of our industry.  Our partners put a spotlight on the timely importance of implementing tech that provides tactical and actionable solutions for our industry's greatest opportunities, challenges and problems.
We are proud to highlight some of our hi-tech partners big headlines and their merited accomplishments!
Please click the link to see our Partners In The News! Partner Spotlight: Branded Partners Making Headlines!
Tuesday, July 26th   – Hospitality Hangout:  In the latest episode of Hospitality Hangout | Foodable Network podcast, Michael Schatzberg "The Restaurant Guy" and Jimmy Frischling "The Finance Guy" chat with Taj Adhav, chief executive officer at Leasecake, a platform that lets tenants, brokers and landlords manage location-related services, ranging from lease management to lease accounting to insurance agreements.
Adhav shares his background and says, "So you know, first generation kid, youngest son of an immigrant family.  My parents said hey you better get into business, so I was a CPA for fifteen years, big four, spent a decade at Disney as an imagineer being involved in lots of large-scale commercial projects, hotels, restaurants and business launches. One of them was the Disney Cruise line billion-dollar project and launching a couple of cruise ships with that business.  A phenomenal kind of experience and I decided I needed to repot myself, so I joined a small tech company."
Leasecake was started over a cup of coffee at a diner, says Adhav.  "After a great ride of successes and failures in life I met a gentleman in the commercial real estate space and he looks at me and he's managing this really large commercial real estate portfolio of $50 million probably 50 tenants and nine buildings and he said to me, he's like listen you're a business guy and you're a tech guy, I'm losing track of things. I'm losing track of rent increases and lease expirations renewals and month-to-month rents.  And he's like we should build an app," Adhav shares.  Jim Banks, the co-founder and Adhav's idea while meeting over coffee created Leasecake, an operating system for location management and the reason it's called Leasecake is because it is so easy.
While Branded LOVES what Leasecake is and will continue to do for the hospitality industry, we're THRILLED at how many other industries are embracing this tech-platform.  I don't know a multi-unit operator and a landlord that hasn't been challenged by the work associated with vast number of terms they need to stay current on and I know many that can share a story about a financial loss that took place as a result of missing a renewal or option. My restaurant friends are loving this platform, but not nearly as much as my real estate friends!
Check out the full episode: Streamlining Lease and Location Management Operations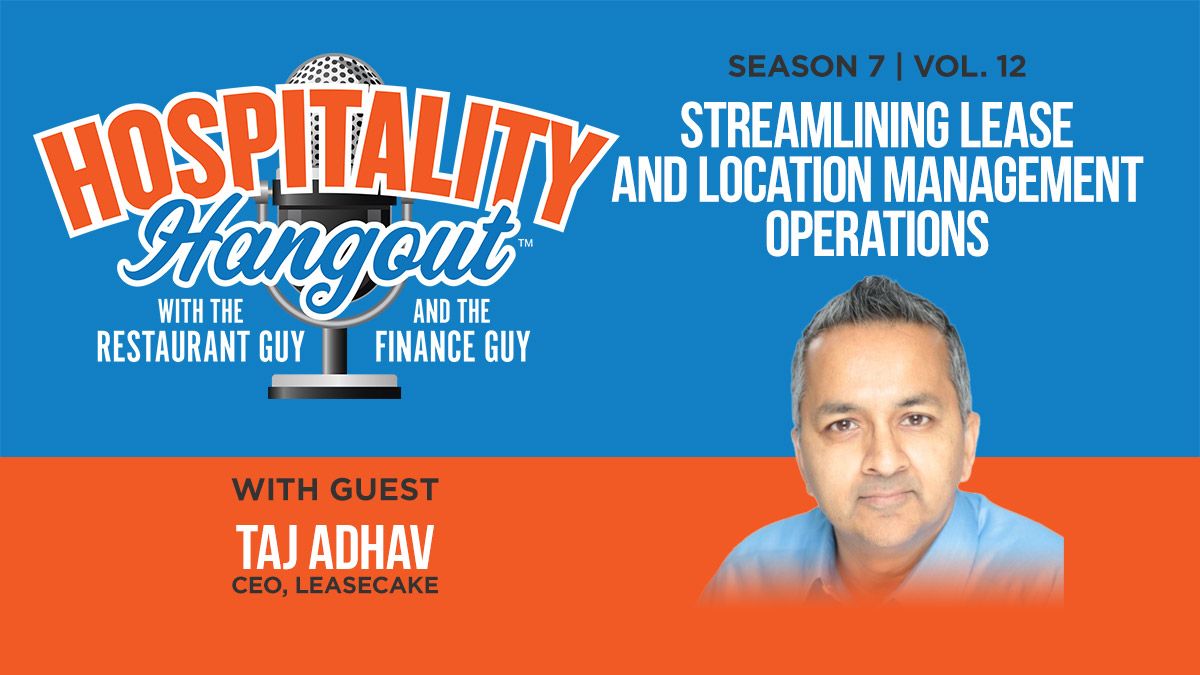 · Thursday, July 28th – Partner Spotlight: Branded is excited to present our newest partner company, Ottonomy, fully autonomous robots for retail & restaurants.
Ottonomy robots help manage staffing shortages for retail and restaurant industries.  Their fully autonomous robots can deliver food & beverages, groceries and e-commerce packages at curbsides, last mile, and indoor environments.
Ottonomy robots are available on a "RaaS" (Robotics as a Service) model. Their customers get access to a safer and more economical delivery option as compared to traditional 3rd party delivery services.
Above all, their robots are helping reduce carbon emissions and improve quality of life.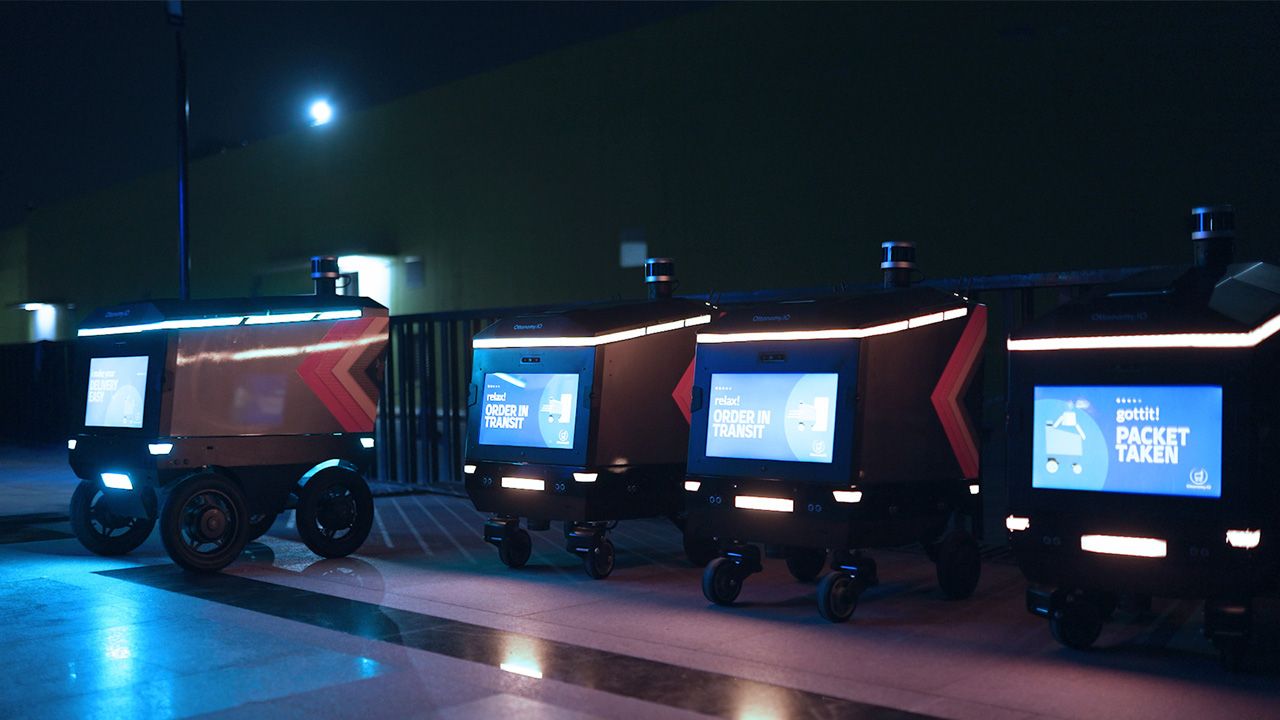 Revenue Marketing Services: Top of the funnel marketing and customer acquisition strategies.
Automation for restaurant kitchens is a growing segment of interest for operators. Whether its labor maximization or cost control, bringing in robots and other technologies that can create operational efficiencies has become a hot topic.  Branded supports solutions that help restaurants to grow and be more profitable and that's why this segment has our attention.
But the question remains, what does a pizza made by a robot actually taste like?  Our head of Revenue Marketing Services and restaurant evangelist, Rev Ciancio, stopped by PizzaHQto find out.  They're using Picnic, the Pizza Station automates pizza preparation to make pizzas. Want to know?  Check out the video he shared on LinkedIn!
What does pizza made by a robot taste like?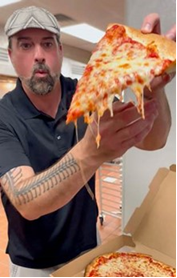 ---
---
IN THE NEWS
Hospitality Tech and F&B Innovation IN THE NEWS:
We love to highlight Food Service and Hospitalitynews, especially when it's Partners & Friends making it!
· Vromo: Congrats Carolina Bonet Ortega on joining team Vromo
· Minnow: CEO Steven Sperry was interviewed by Koloni CEO & Co-founder Brian Dewey, and Smart Locker Experts & Investor Arik Levy
· Leasecake: Congratulations Scott Williamson on joining the Leasecake team
And in other News…please see some of the stories that caught our attention and that we're paying attention to. This week was loaded with headlines and news!!!
· QSR Magazine: Cicis Owner Buys 59-Unit Dunn Brothers Coffee
· GroceryDive: Kroger opens 'virtual food court' at Dallas store
· FoodDive: Cargill and Continental Grain close $4.5B purchase of Sanderson Farms
· Restaurant Business: 86 Repairs raises $15.2M for equipment management service
---

Branded Marketplace: We had a great week and added Hone to our growing Branded Marketplace community!  BOOM!
---
That's it for today!  I wish you a wonderful weekend!
See you next week, (about the) same bat-time, same bat-channel.
It takes a village!
Jimmy Frisch
---
Branded Hospitality Ventures ("Branded") is an investment and advisory platform at the intersection of food service, technology, innovation and capital. As experienced hospitality owners and operators, branded brings value to its portfolio companies through investment, strategic counsel, and its deep industry expertise and connections.