Friends of Branded!
Happy Saturday!
I remember EXACTLY where I was when I heard the news of the passing of Princess Diana. It was Labor Day Weekend, August 31st, 1997.  I was in Smithfield, Virginia for the wedding of my older brother.
I will now always remember exactly where I was and specifically who I was on a Zoom call with when the news hit on Thursday of the passing of Queen Elizabeth II.
As a native New Yorker that has had the privilege of spending a great deal of time over in London, I've always felt a particular kinship with our friends from across the pond. I often joked (and there's truth in humor) that if I lost my New York City privileges (the right to live here), that I would move to London. I continue to believe there's no city in the world as similar to NYC as London. For those that LOVE NYC (as I do), you will take that as a compliment to city and people of London. If you're NOT a fan of NYC, you'll take my comment as not being very flattering. Whichever way you lean, London and the UK at large are incredibly important allies to the US and I know so much of what I love about NYC are thing and were ideas that originated in London (even if we did many of them better). 😊
We mourn your loss and recognize the importance of Queen Elizabeth II. The Queen ushered the monarchy into a new and radically different era. Her time on the thrown blended the ancient and modern. She became queen when the UK was still reeling from the memory of the Second World War. As we all know, she was the longest-serving monarch whose seven-decade reign, as the NY Times remarked, "survived tectonic shifts in her country's post-imperial society and weathered successive challenges posed by the romantic choices, missteps and imbroglios of her descendants."
Schatz was over in London this week for Citi's International Emerging Restaurant Forum. He delayed his flight home so he could be part of the mourning and celebration of the Queen's life outside Buckingham Palace. He said it was surreal to be there and to see firsthand the outpouring of affection by the thousands who were lining up to place flowers at the Palace and show their respect.
There are so many smarter and more appropriate people than me to comment or opine on the passing of the Queen, her life and her legacy. That said, I do have a voice and maybe a style and I will express my own sympathies and respect to the Queen and the people of the UK with a video. Is the video funny, sweet, sad or silly?  That's all in the eye of the beholder. Please know, I'm sharing it with only heartfelt intentions.
Queen Elizabeth & Paddington Bear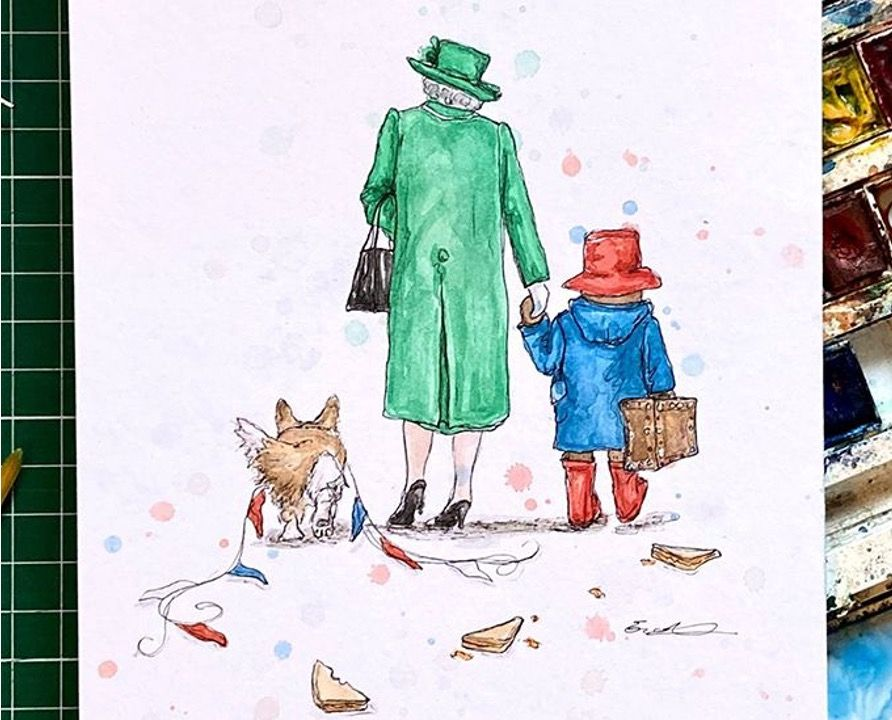 Okay…the summer is (unofficially) over and the fall has (unofficially) begun, so as always…LFG!!!
---
---
MARKET COMMENTARY
Articles that caught my eye combined with some Branded commentary and insights.
Let's launch into this week's Quickfire with some energy and enthusiasm! Dealmaking and capital raising in the summer of '22 was grind and as the Branded Team knows all too well, I spent no time this week mourning the end of the summer season. According to the article from Insider, the VC summer slump is over and investors are itching to get back to work! The violent correction that took place across the emerging tech landscape is by no means forgotten and while the pace of investment activity is expected to increase, we're still ways away from a return to easy check writing and a return to lofty valuations.
Here's the real-talk, good companies, with strong leadership, proof of concept and a strong value-proposition for both customers and investors will get funded. I think some of the naysayers will even be surprised to see the speed and enthusiasm for such companies. Traditionally, summer months in the VC industry are slower and the article shares that the industry "enters a state of hibernation in the summer, with investors jet-setting and turning on out-of-office messages." However, during the pandemic, dealmaking was fast and furious and with travel limited due to COVID, the VC engines kept working and didn't take their annual summer break. This summer was different than the two most recent and the combination of a much-needed correction and the return of travel resulted in a drop in investments by 23% year-over-year according to Pitchbook for the quarter ending this past June.
So if this was a more "typical" summer, does that suggest we're going to have a more "typical" fall season? Dealmaking typically increases as kids return to school and investors return eager to get back to work (which for VCs means writing checks). To be clear, everything Branded has seen tells us there is money to be put to work, but valuations have come down and months & capital needed to reach breakeven is now very much in vogue (as opposed to growth at all costs). Companies that completed their respective raises in advance of the correction and have 20+ months of runway are feeling really good and I expect they'll stay out of the capital markets with the hope / expectation that market conditions will improve. Companies that don't have that option (read: luxury) will need to accept the re-pricing of the market, but capital is there for the companies that are meeting their numbers and delivering value.
I've been accused of being too optimistic (and again, I prefer to be called an optimistic realist), but as Branded's "Finance Guy" here's what helps feed my enthusiasm. In the first half of 2022, VCs raised $83 billion in new funds. How meaningful is that amount? Fantastic question! It's the highest amount over a 6-month period for the industry! VC coffers are loaded, but that doesn't mean all is forgotten.
Back in the 90s, we had Alan Greenspan's famous "irrational exuberance" which referred to investor enthusiasm that drives prices higher than those assets' fundamentals justify. Today, Branded and so many of the VCs we speak and work with are approaching the market and demanding CEOs have "rational expectations." Investors are calling for a reality check and founders will need to adjust their thinking which means they shouldn't look back at what their company may have been worth 9 to 12 months ago. They should look forward to what it takes to secure the necessary capital, manage their costs and hit their numbers!
A private note EXCLUSIVELY for those needing to raise capital in this environment - be rational, be realistic and if you haven't tried it before, be humble.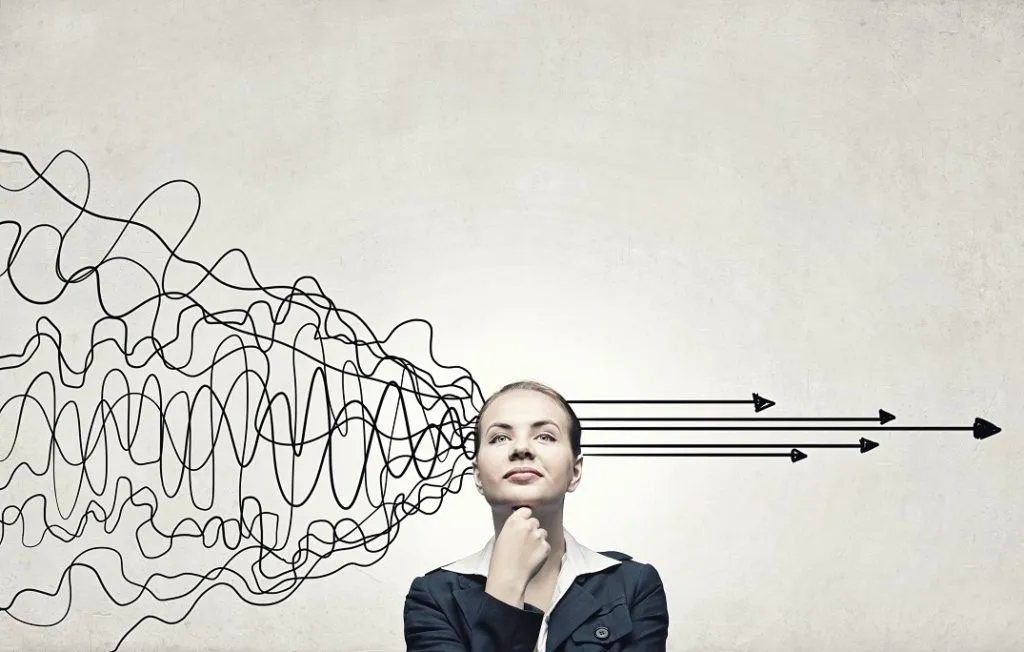 California's Fast Act Might Deal Blow to Quick-Service
Last week I wrote about the California fast food bill and made a few predictions in the event the Fast Recovery Act was signed into law by Governor Newsom.
This week the Governor did just that and on Monday it gave fast food workers more power and protections. As you'd expect, workers are excited about the new law, but opponents say it will impact food prices for consumers. As a reminder, the Fast Act will have the minimum wage for fast food workers jump to $22 an hour, compared with the statewide minimum of $15.50 an hour. According to Stuart Waldman, President of the Valley Industry and Commerce Association, "that's also going to cost people their jobs because businesses are going to try and find a way to save money."
There's been some great coverage on this story and its impact on the industry.  I want to give a shoutout to Friend of Branded, Michael Halen, Senior Restaurant and Foodservice Analyst at Bloomberg Intelligence for his great coverage on this important topic.
In addition to the research and reporting Michael and his team provided on the Fast Act, he also held a Bloomberg Intelligence podcast on the topic. Michael was joined by Riley Lagesen, Shareholder and Chair of the Global Restaurant Industry Group at Greenberg Traurig, and Jonathan Sack, Shareholder at Greenberg Traurig where they discussed California's passage of the Fast Act. This trio didn't pull any punches and expressed that the legislation will cause menu price hikes and the further embracement of automation. I've copied a link to the podcast below.
California's Fast Act to Raise Restaurant Costs: Choppin' it Up by Bloomberg Intelligence
I also want to give shoutout and recognize Friend of Branded Carl Hattermann and his team at UBS (and its UBS Evidence Lab). In a report by Dennis Geiger and Alexander Leach, they highlight what Branded has been saying, the increase in cost of labor will NOT be limited to the restaurants that the Fast Act is focused on. UBS puts forward that smaller chains, independents and yes, even full-service restaurants will face upward pressure on wages as a result of this law. You think when one segment of the industry gets a raise EVERYONE in the industry doesn't expect one? You can already hear the discussions going on at the restaurants NOT targeted by this law: "but I can work for [insert large QSR enterprise company here] and make more money, so you need to pay at least the same to stay here." This also won't be limited to CA as NY, IL, OR and WA may, or far more likely, will be next.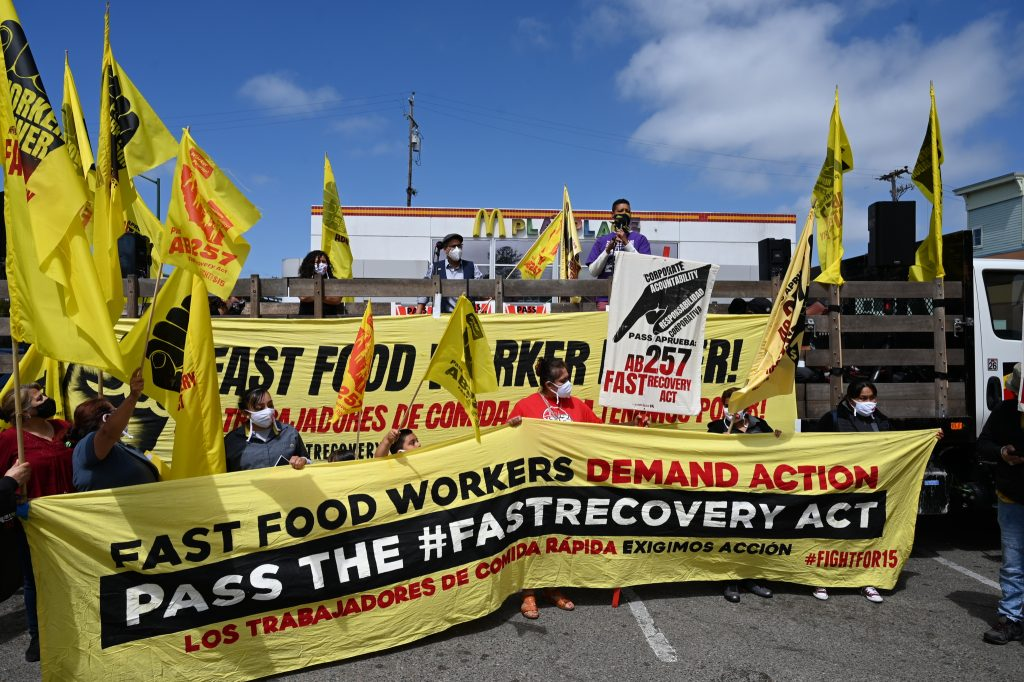 You know what's incredibly fun about my job? I get to boast and bring the Branded megaphone to the folks that we feel are doing such great things for the industry we love! TWU community, please meet Josh Halpern!
Did I ask for permission to post an article by my friend and the CEO of Big Chicken, Josh Halpern. No, I didn't. Sometimes you ask for permission and sometimes you ask for forgiveness (today I'm doing the latter). By the way, what are the odds Josh even sees or hears about my posting his article? I'd say it's about the same odds as Schatzy NOT reading to the bottom of this Weekend Update! (aka: it's CERTAIN that Josh will see this). 😊
In all seriousness, I'm sharing Josh's article because it captures perfectly how Branded and so many of the people in our growing community operate – we strive to win together! This is a team sport, and you will either win or lose together! This was my favorite part of Josh's article: "Once you recognize that the key to an amazing partnership is the reduction or elimination of your partner's pain through no whac-a-mole games, you quickly realize that there are multiple parties that are a part of your ecosystem, and all need to win. Zero-sum games quickly erode trust – I can't win while my franchisees lose and our guests can't lose, so our suppliers can win. Ultimately, you need to go after four wins simultaneously every day."
Josh also included another popular philosophy embraced by Branded, the KISS Theory (at Branded that stands for "Keep It Simple Schatzy"). For Mr. Halpern, that means "You just need to be able to trust your instincts, verify those instincts with data, and follow your founder's mentality, while driving meaningful and rewarding partnerships. Asking basic questions keeps things real, and solving your partners' pain points can create powerful loyalty, while fostering a culture of simplicity. When we all work together to mitigate our pain points, we can all win together. We just need to come together as a team and as a community. No zero-sum games, no playing whac-a-mole – just five pain points and four wins. Every single day."
If you choose to read the full article, you'll quickly realize this isn't about Big Chicken, or even about restaurants. If you want to win in business as well as in your personal relationships, it's always about team and winning together. Thank you, Josh, for putting this article out there (and for not being too upset that I shared it with The Weekend Update community).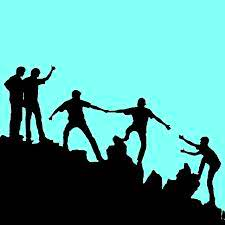 ---
---
TECHNOLOGY
The Branded team likes to walk with a small stick, but we LOVE to boast about our Partner Companies.

It was only a few weeks ago that I wrote (boasted) about our friends and partners at Picnic. Well, I need to do it again!
Branded partner Picnic is changing the pizza making game and we want to give them a shoutout on their partnership with Domino's for rolling out stations in Berlin, Germany.

Since the start of this collaboration, Domino's leaders from Europe, Asia and Australia have visited Picnic headquarters in Seattle to explore the implementation of the food tech into their stores.  A team of experts decided Berlin marked the best place to launch the pilot project. Domino's says it aims to more than double the amount of restaurants it currently has over the next decade, adding about 100,000 employees to its global workforce. The pizza giant already has 3,400 stores in 10 markets.
I could tell you more about this partnership with Domino's, but Nate Bek from GeekWire did it for me! I can, however, share a fun Branded reel to celebrate Picnic's partnership with Domino's! Picnic x Domino's - Game Changers!
Seattle-startup-Picnic-partners-with-Dominos-to-test-pizza-assembly-machine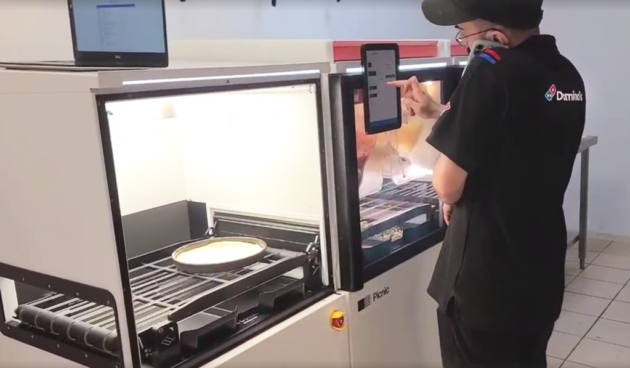 ---

As a friendly reminder, please consider signing up for Branded's Access Hospitality Network. This is our very own investment club & community that will be afforded unique and differentiated investment opportunities. Commentary shared with the Network will focus on the M&A and Capital Markets associated with this industry and this emerging alternative asset class. Access Hospitality is exclusively for qualified and accredited investors. There are no dues or membership fees. Members of the Network will benefit from specialized publications, thought leadership, proprietary deal access, exclusive events and more!
If you're interested in joining The Network, please click the link: Access Hospitality - powered by Branded Hospitality Ventures.
---
---
PODCAST
THOUGHT LEADERSHIP
Tuesday, September 6th- Hospitality Hangout: This month on the Hospitality Hangout, Michael Schatzberg "The Restaurant Guy" and Jimmy Frischling "The Finance Guy" are taking a break from their usual interview episodes and bringing you a Best Of season of all your favorite segments. They bring back "Best Of" old favorites such as "Which Came First" and "Top Of Tech Stack."
In this episode they feature a Best Of Who Would You Beat Quickfire question with special guest and Co Founder & CEO at Chowly, Inc., Sterling Douglass. Schatzberg and Frischling would ask each guest who they would choose to have better odds of beating in a selected game. Frischling says, "It is by far the funniest question, and one where I will say, I hold the record as the stronger competitor over Schatzy. We've had funny answers throughout the season such as Schatzy being compared to a skinny can of shaken soda waiting to pop."
Listen to the full episode here: Best of "Who Would You Beat?"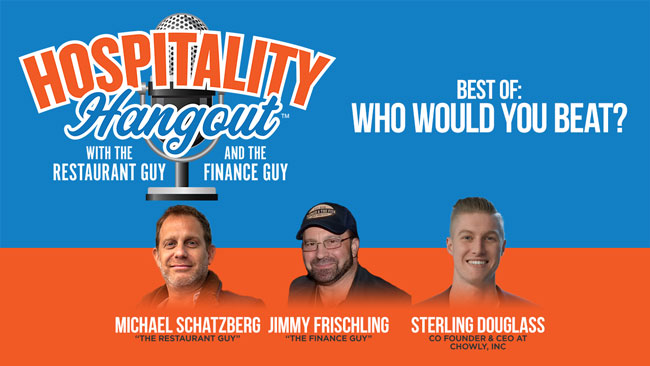 Thursday, September 8th- Branded Insights: Exploring Web3, Cryptocurrency, and NFTs in Relation to Hospitality and Food Service
In Part 1 of Exploring the Metaverse in Relation to Hospitality & Food Service,  we reviewed the metaverse, the virtual reality space where users can interact with others in a computer-generated environment, and socialize, work, play, shop, and yes, even go to restaurants. We considered the dining habits of multigenerational consumers and highlighted ways industry innovators are entering the metaverse space. By offering virtual experiences brands can connect with customers,  ultimately leading to opportunities to expand a brand's footprint, awareness, and revenue in real life.
In Part 2, we will continue to explore state-of-the-art technologies, including Web3, cryptocurrencies, and NFTs. Consumers are steadily adapting to these innovations as brands rapidly try to adopt the latest, cutting-edge tools in order to meet users where they are, albeit virtually. Companies that decide to embrace the future and play in this new space are likely in for a big win, but for the few determined to sit this one out, it could be game over.
Check out the full article here: The Virtual Restaurant Part 2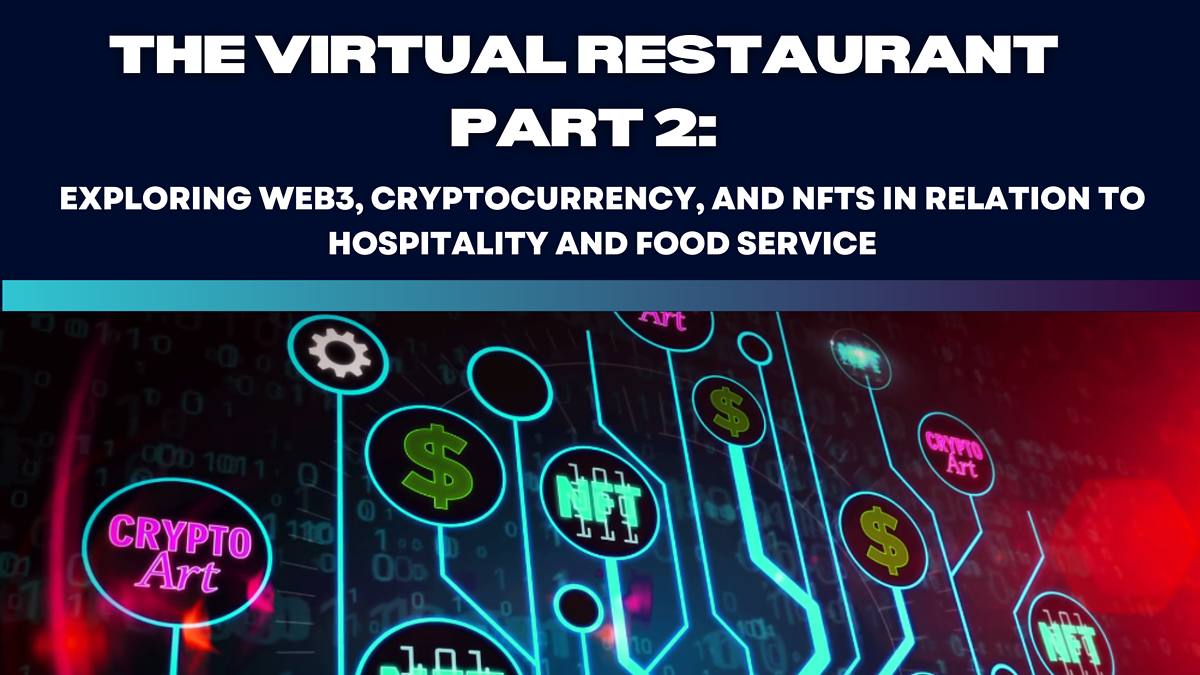 ---
---
IN THE NEWS
Hospitality Tech and F&B Innovation IN THE NEWS:
We love to highlight Food Service & Hospitality news, especially when it's Partners & Friends making it!
And in other News…please see some of the stories that caught our attention and that we're paying attention to. This week was loaded with headlines and news!!!
---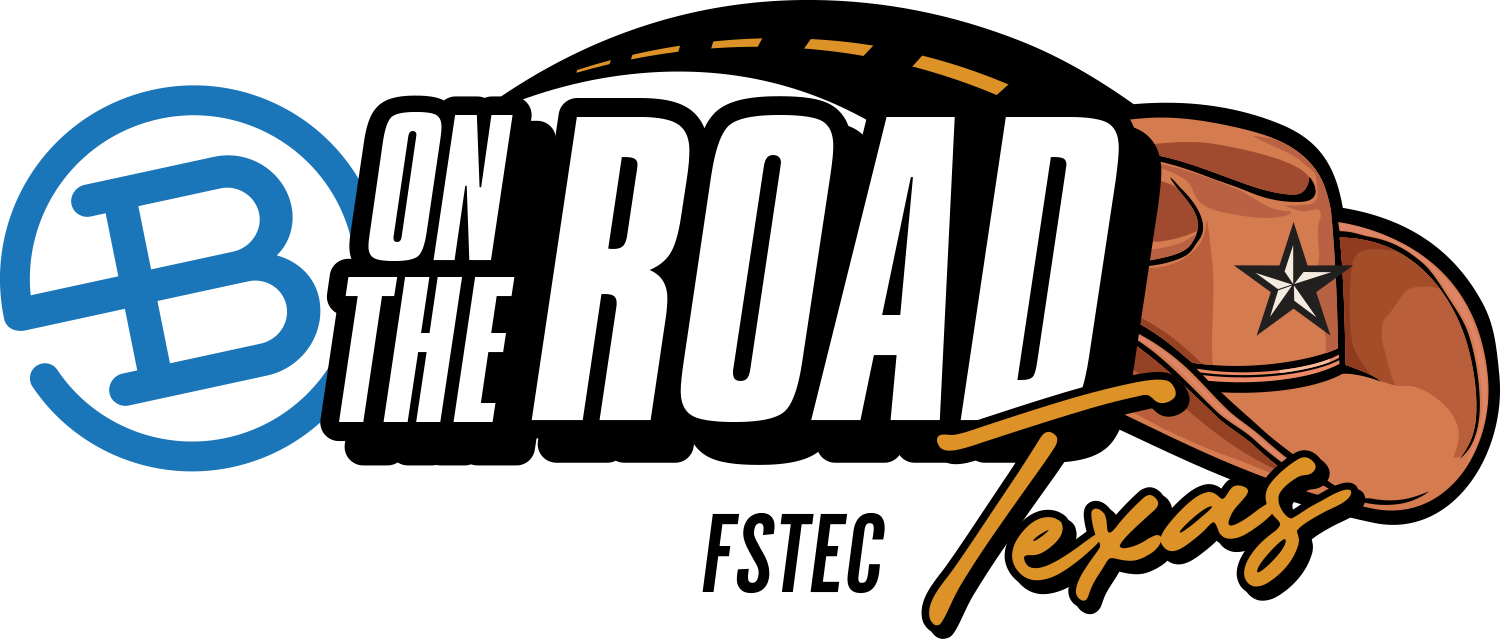 The countdown to FSTEC begins!!! We're just two weeks out from the top foodservice technology conference where attendees will learn about the latest innovation and connect with peers and potential partners. With over 700 operators already registered this is the BIGGEST show in FSTEC history (second largest being 536)! If you're an operator CLICK HERE TO REGISTER FOR FREE!
There's no better way to travel than with a squad and this year Branded is coming in hot at FSTEC! We're excited to have almost half of our partner companies attending the show this year.
If you'd like to meet with Branded or one of our partners below, email us at events@brandedstrategic.com!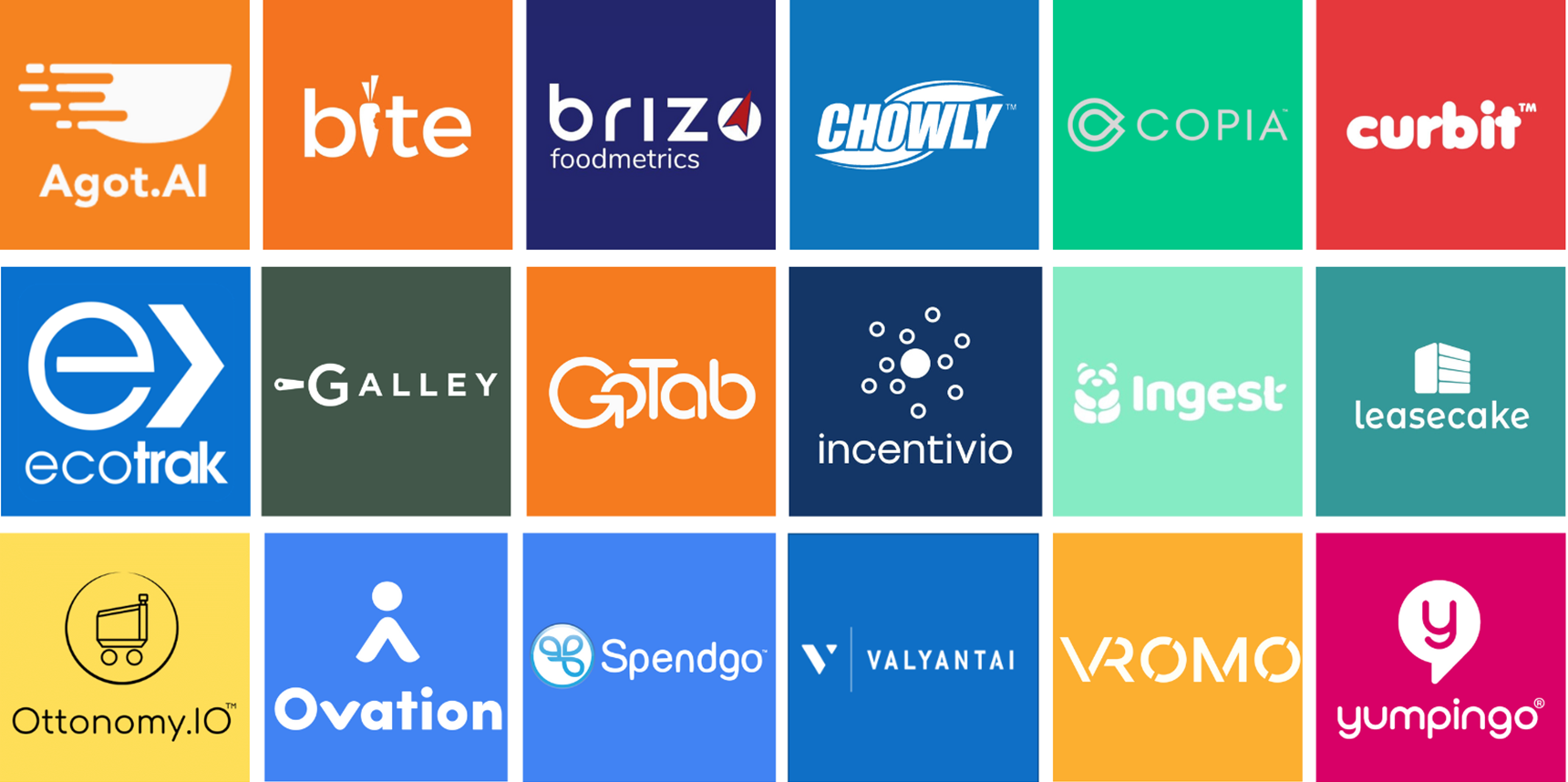 We're thrilled to be sponsoring the "Branded Innovation Alley" for a second year in a row and even more excited to do so alongside our friends from Cargill, Ecolab and Powerhouse Dynamics by The Middleby Corporation! Together we're bringing attendees 20 innovative startups that are revolutionizing the hospitality industry. We can't wait to highlight them at the center of the marketplace.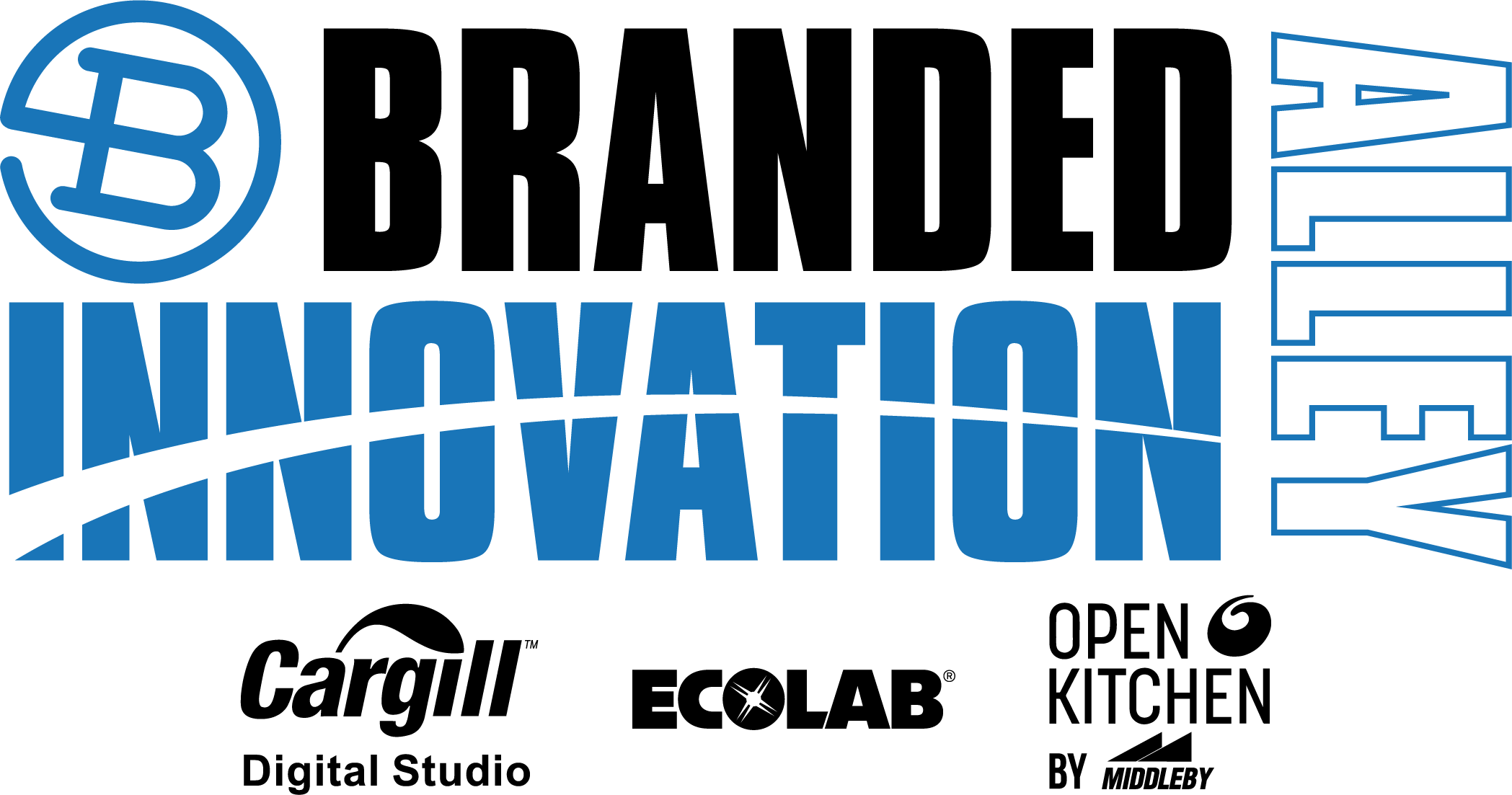 Lastly, don't miss Branded's panel  It's Time to Play… Food Service Feud! on Tuesday, September 20 at 11am!
Location: Grapevine 1
Be a part of our "live audience" for a special interactive panel in the spirit of family feud! We'll be surveying the audience in real time, as attendees guess operators' most pressing challenges and dive into the solutions that are solving these common pain points. Will you be able to guess the top answer on the board? You'll have to join us to find out! You won't want to miss this fun, yet informative panel.
---
MARKETING
Have you been curious about our revenue marketing services?
Great. Our restaurant evangelist, Rev Ciancio will be joining us in Grapevine 1 for FSTEC and is excited to help you! Drop him an email so you can connect at the show: rev@brandedstrategic.net
Word is he's hosting a food crawl but you'll need to get those details from him!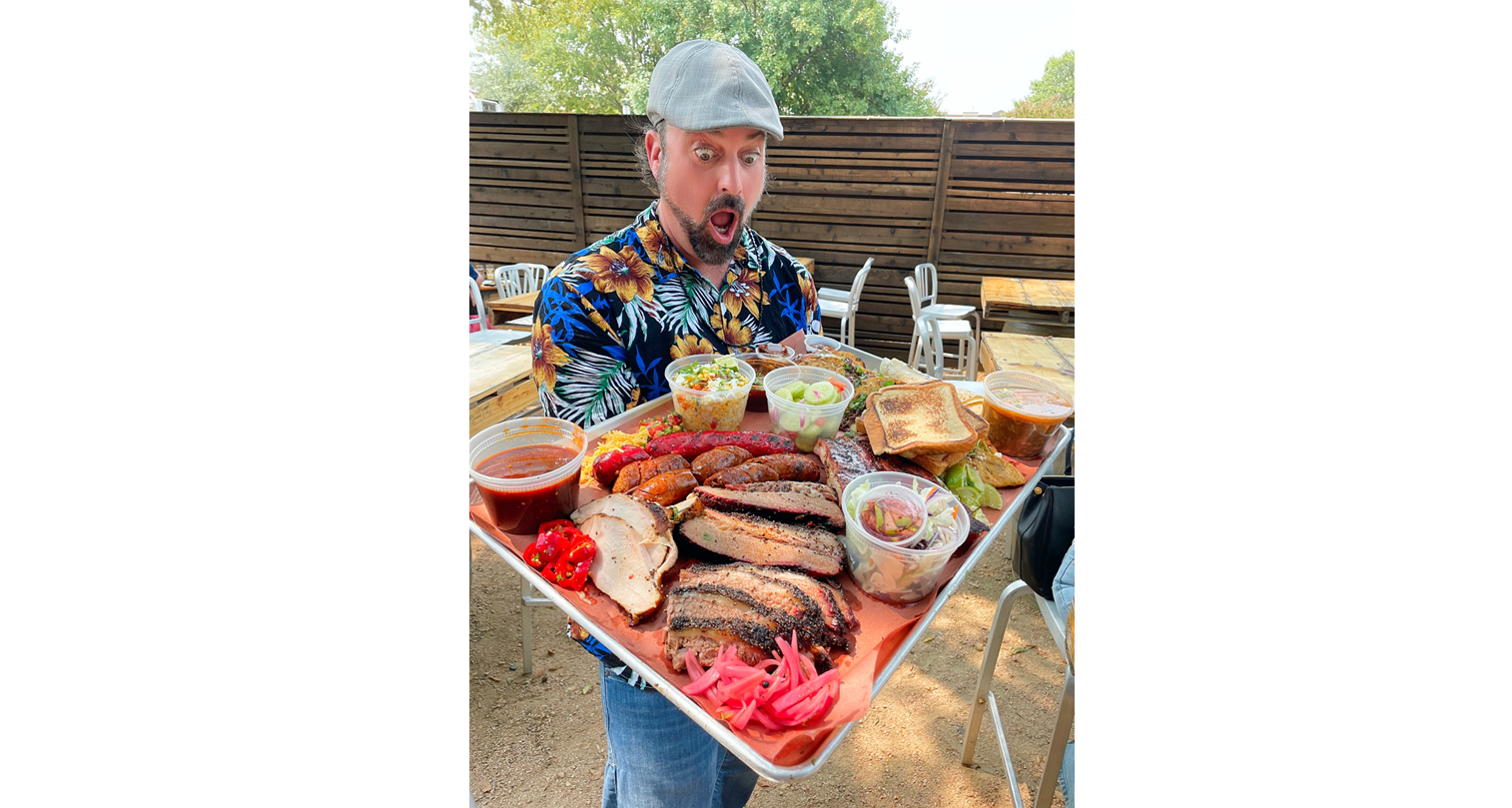 That's it for today!  I wish you a wonderful weekend!
See you next week, (about the) same bat-time, same bat-channel.
It takes a village!
Jimmy Frisch
Co-Founder & Managing Partner
Branded Hospitality Ventures
jimmy@brandedstrategic.com
235 Park Ave South, 4th Fl | New York, NY 10003
---
Branded Hospitality Ventures ("Branded") is an investment and advisory platform at the intersection of food service, technology, innovation and capital. As experienced hospitality owners and operators, branded brings value to its portfolio companies through investment, strategic counsel, and its deep industry expertise and connections.