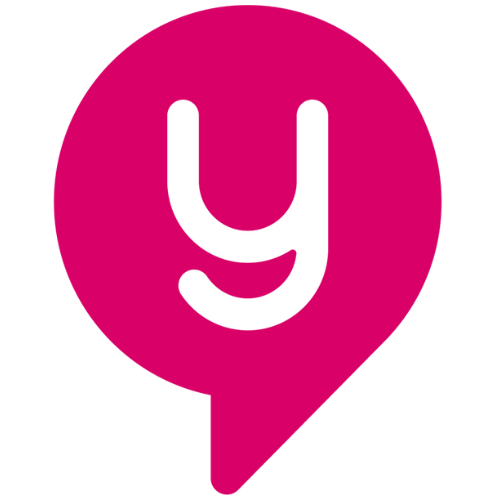 Together with Yumpingo
Next-Generation Customer Experience Management Platform
Friends of Branded!
Happy Saturday and I hope you had a great week!
There was so much action and things going on at Branded and over at B Works this week, that I admit I was having a hard time trying to select a topic / theme for the Top of the Fold section of The Weekend Update.
I believe our friends at Winsight must have sensed my struggles and did me a solid! This leading media, publisher, and conference organizer whose mission is to educate, connect and inspire food, beverage and retail industries through unparalleled industry events announced that Derek Jeter will be speaking at the Restaurant Leadership Conference next week in Arizona.
BOOM! My Top of the Fold topic was sealed!
At the risk of alienating my Boston Red Sox friends (Red Sox Nation < Yankee Universe), I thought how much Derek meant to Yankee fans, to so many baseball fans and those who love sports in general. You can find plenty of information on Mr. Jeter, but among the many things that I personally love about him, is that he spent his entire 20-year Major League career with one ballclub.
He was elected to the Baseball Hall of Fame in his first year of eligibility in 2020; he received 396 of 397 possible votes (99.75%), the second-highest percentage in MLB history (behind only his teammate Mariano Rivera). He became the CEO and part owner of the Miami Marlins from September from 2017 to February 2022.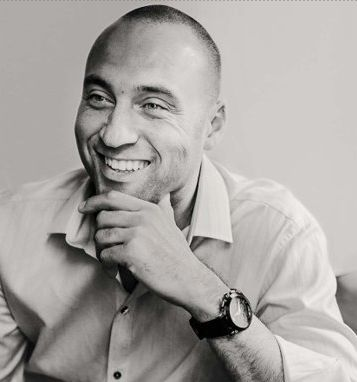 But it wasn't just Jeter that helped shape this theme today as I also had the privilege of attending the Bruce Springsteen concert last night at The Rock. Jeter and The Boss?!? I think you can see why the theme of legends came to mind.
For those who don't recognize the quote in the title of this edition, it's from the 1993 film, The Sandlot. This is an American coming of age story about friendship, community, and baseball. The story follows a group of young baseball players during the summer of 1962. It's a film that is absolutely worth checking out if you haven't seen it and is as quotable (bold statement coming) as any movie I've ever seen. You don't believe me? When Scary Mommy, a website that produces content targeting mothers, which generally focuses on parenting, motherhood, current event and pop culture has an article titled - 'You're Killin' Me, Smalls!' And Other Iconic Sandlot Quotes to Drop in Casual Convo, trust me, this movie is quotable (no one, and I mean no one, should challenge Scary Mommy on this one)!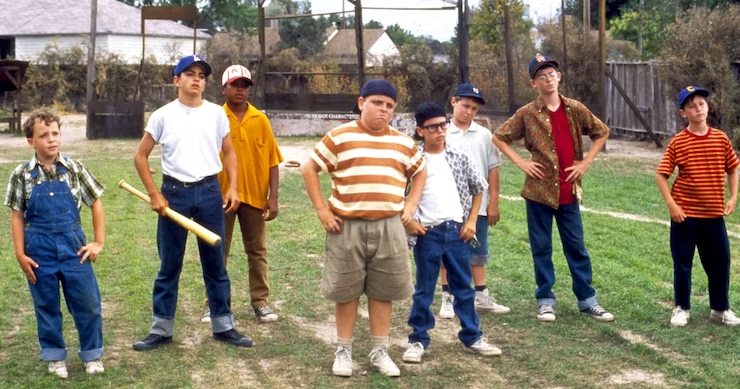 I found an article about The Sandlot by Jonathan Sachs. Mr. Sachs may love this film even more than I do. He wrote that "heroes, of course are people. We look up to them, we learn from them, and we follow their example. But like all people, they are mortal and will eventually pass away.
Legends, or stories, however, are different. "It brings our memories to life, and they create powerful feelings of interconnectedness." For me, Derek Jeter is a legend: "the dive" into the stands, "the flip" and so much more.
Bruce Springsteen, "The Boss," is a legend in American music and I read a line about him from David Levenson, an executive coach, that said what Bruce has that is so special is "his appreciation of his identity and heritage combined with a unique ability to put himself in the shoes of others and speak for them with ringing authenticity." In 1964, Mr. Springsteen saw the Beatles' televised appearance on The Ed Sullivan Show. He was inspired by it and bought his first guitar for $18.95 at the Western Auto appliance store (thank you Wikipedia).
Legends, such as Jeter and The Boss have incredibly broad appeal, but here's the thing, the status of "legend" isn't reserved for the juggernauts, the most famous or even the well-known.
Legends, like leaders, have the ability to be a powerful influence on how we want to pursue and accomplish our own goals. The stories leaders tell, the example they set, the lessons they teach, the confidence they instill in others to be better, to strive to achieve, to work hard and maybe play hard as well.
If it's true that "legends never die," then such is really about the people that shape (and have shaped) our personal and professional lives and essentially play (or have played) a meaningful role in shaping our own path and journey.
As a large group of restaurant leaders are heading to Phoenix, Arizona for the Restaurant Leadership Conference, at a time when our industry is truly being transformed and I dare say, digitized. This fortunate position we're in is one we should respect, appreciate, and take seriously.
Prior to the pandemic, the restaurant and foodservice industry employed over 15 million people or 10% of the total US workforce. We represent the second largest private sector employer. Let me state and accentuate my point a little differently. The second largest private sector employer in the United States is undergoing a most significant transformation and a technology revolution that is underway and will without question continue. That's a scary thing for many people (and we have a lot of people working in this industry) and to be clear, it's also scary to our guests.
A good friend and one of Branded's key LPs told me a funny story about his parents struggling at an airport food court with the technology they were forced to use to order and pay. Like many of the people employed by our industry, how many of guests are also intimidated by this technology revolution?
None of this is say that we should cool or slowdown on the transformation (that would be akin to thinking we can control Mother Nature). The transformation is only going to come faster and more furiously. As leaders, we have the opportunity to make this the most meaningful transformation for our industry since the advent of the dishwasher (and yes, it will be even more than that).
There will be many jobs lost as well as created because of this transformation. That's what the RLC represents – a look into the future. The challenges and headwinds our industry faces are many, but the solutions and opportunities are even greater and more bountiful. Change is scary and it often creates fear b/c, by definition, it means the outcomes are unknown. Our brains are designed to find peace in knowing and when we don't know something, our imagination takes over and we make up scenarios that are often far more negative or worrisome.
I admit I worked a little bit here so that I could, with intentionality, bring Franklin D. Roosevelt into the mix, and I expect you know where this is going. FDR assumed the Presidency at the depth of the Great Recession and is recognized for helping Americans regain faith in themselves! He brought hope as he promised prompt, vigorous action and asserted in his Inaugural Address, "the only thing we have to fear is fear itself." FDR is a legend!
Leaders, I'll see you out west next week and I appreciate being on this journey with you. As always, it takes a village.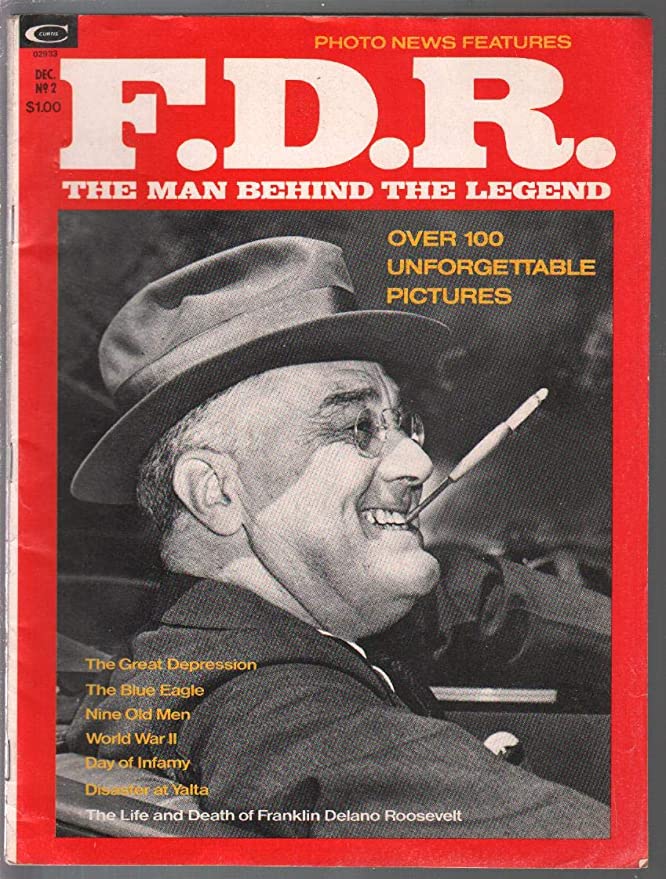 ---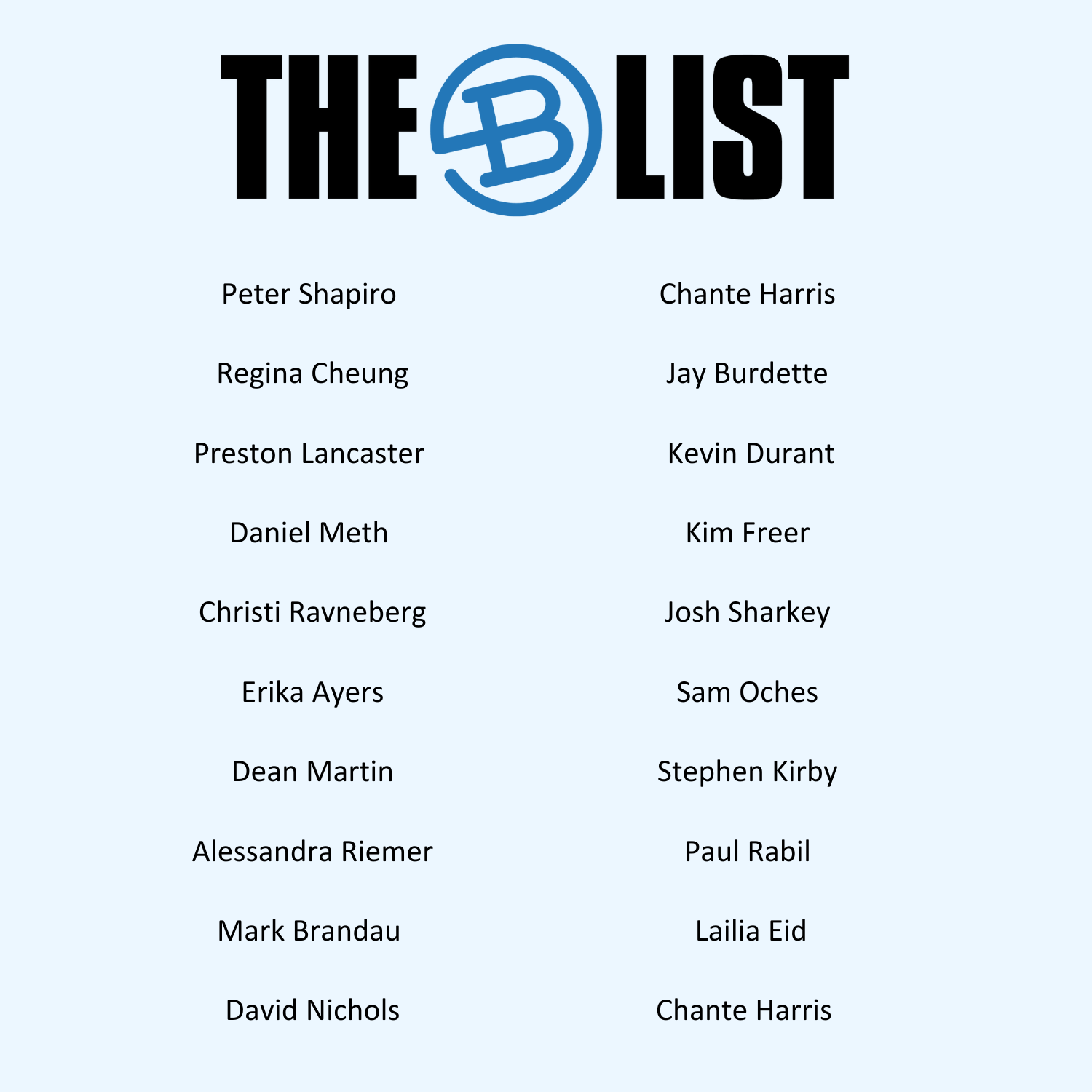 ---
MARKET COMMENTARY
Industry Update!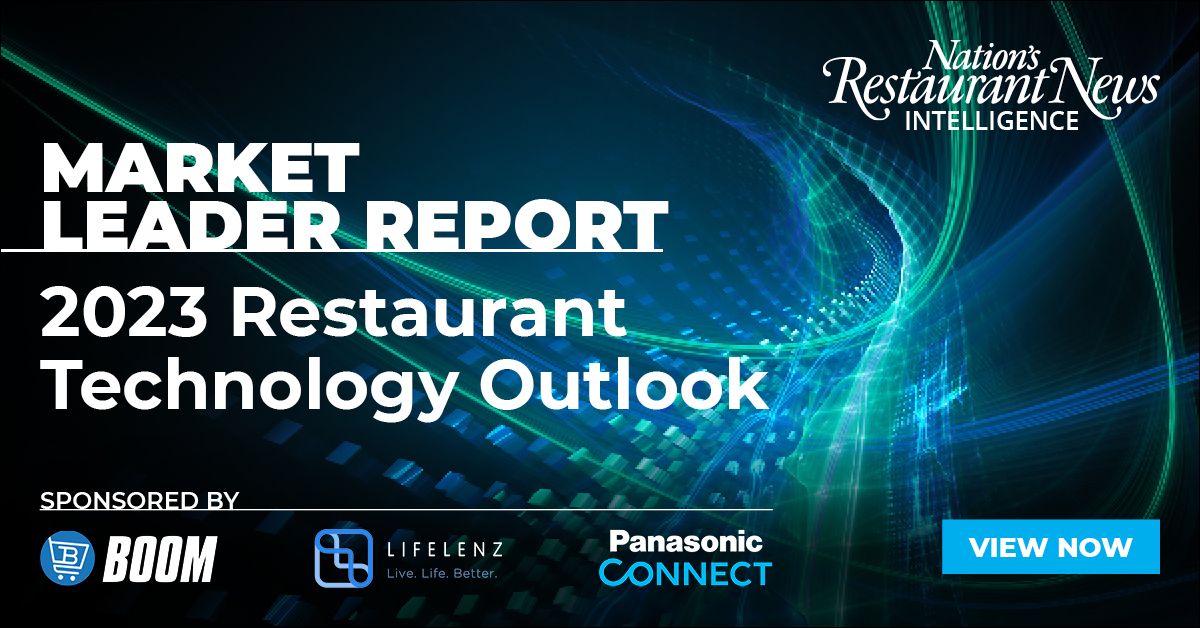 ‌The Market Commentary section this week is being exclusively dedicated to Nation's Restaurant News Intelligence Report industry.
NRN 2023 Restaurant Tech Outlook
It's with great pride that Branded's BOOM, a foodservice marketplace built for the industry, by the industry, was invited to help and work with Nation's Restaurant News along with our other partners LIFELENZ and Panasonic Connect on this important industry report.
Nation's Restaurant News, "NRN" is an American trade publication, founded in 1967, that is a leading voice and covers the foodservice industry, including restaurants, restaurant chains, operations, marketing, and events.
Under the leadership of NRN, an intelligence report was created and released this week on the topic of "What's Next for Restaurant Tech?"
The report acknowledges the DRAMATIC digital transformation for the restaurant industry as technology infiltrates nearly every aspect of the business. It also makes clear, and the Branded team completely agrees, that the pace of change is ONLY accelerating.
This is the inaugural Restaurant Technology Outlook Report, and NRN set out to identify the biggest trends and potential solutions by going straight to the source and surveyed hundreds of restaurant operators of all segments, sizes, and service models to learn which trends they're watching, where they're investing and what their biggest pain points are. The result is a data-driven look at the mindset of operators and clear hints about where the market is headed next.
Branded was nothing less than THRILLED to be part of this project and to work with NRN. Branded has one rule when it comes to our investment and accelerator platform – the technology we support MUST be good for operators. We call these companies operator-centric and they must be allies to operators and improve margins and efficiencies.
We're a B2B investor and we want to work with tech companies that will help restaurants succeed with THEIR guests. Branded's diligence process starts with our own network of subject matter experts. Respectfully, we believe too many tech companies have been created that represent a solution in search of a challenge, opportunity or problem as opposed to one that is addressing the most pressing needs of operators.
That's why BOOM was so enthusiastic to be involved in this project and why, for the first time in almost three years of writing The Weekend Update, am I using the words "MUST READ" in connection with the important piece of content.
I'll borrow a page from Billy Crystal's playbook and his character (Harry Burn) in the 1989 film When Harry Met Sally and give you the conclusion upfront and BEFORE you even get to the report itself – restaurant operators are all-in on tech, and the table is set for a transformational couple of years ahead.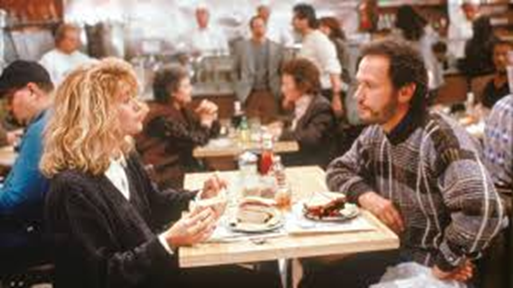 ---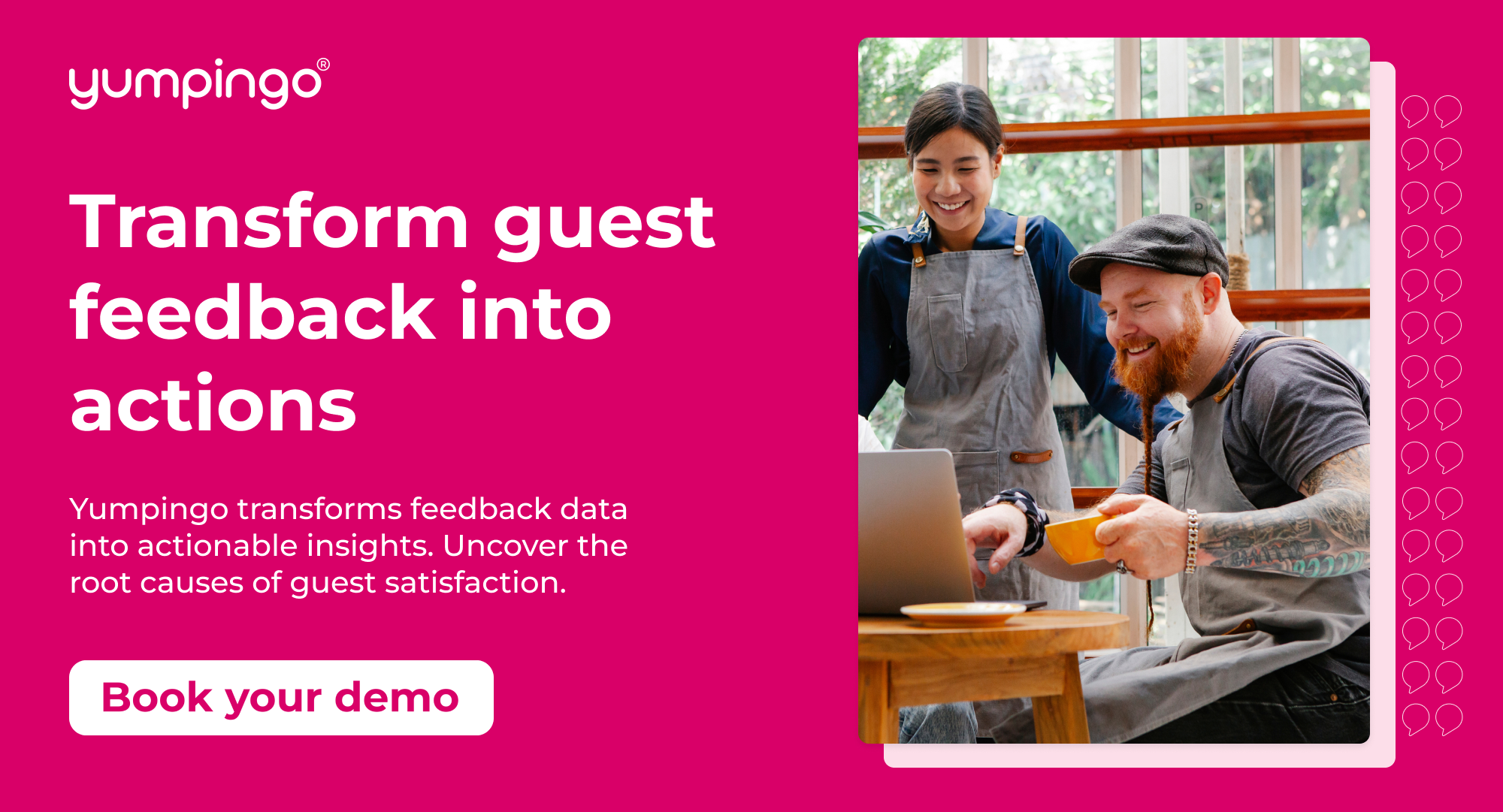 Yumpingo is a next-generation customer experience management platform that empowers hospitality teams to make high-impact decisions with unique clarity, confidence, and speed. By capturing live guest feedback across every dish, shift, server, location, and channel, Yumpingo enables brands to "get it right the first time" by delivering intuitive, powerful insights that drive specific and measurable improvements across their business. Leading brands including Texas Roadhouse, California Pizza Kitchen, and Nando's utilize Yumpingo to innovate their menus, maximize margins and empower front-line teams to execute their best food and service every day.
---
TECHNOLOGY
Every day, in any commercial kitchen, food service workers make thousands of small decisions that collectively determine how well the operation performs. The recipe-first culinary operating system from Galley Solutions is a software solution that improves kitchen decision-making, empowers food service workers, reduces waste, and significantly enhances efficiency, innovation & consistency.
It all starts with the recipes. Ingredients, allergens, units of measure, and vendor items are just a few components that make up your food data. With all of your food data interconnected, creating, scaling, or sharing a recipe across multiple teams or locations becomes as simple as clicking a button. No more spreadsheets, no more emails! From there, managing inventory, production schedules, & food costs are simple to manage in one user-friendly ecosystem. As an API-first product, Galley makes data sharing quick and efficiently. Learn more by visiting https://www.galleysolutions.com/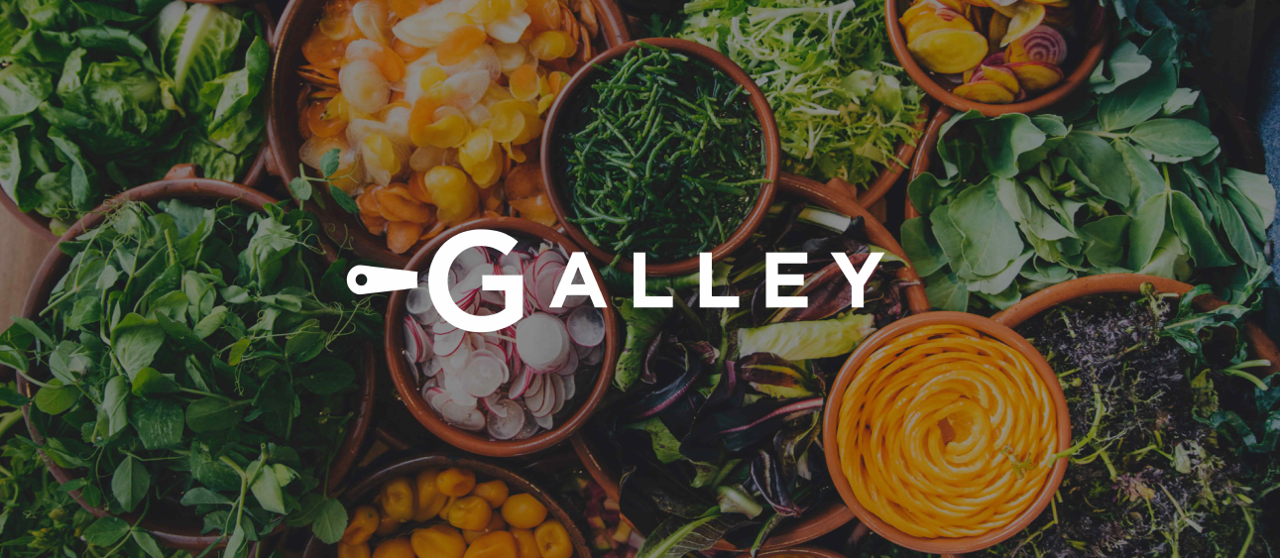 ---
FINANCE & DEALS
Listen: Street Talk | Episode 109: Liquidity Crunch Leaves Some Trophy Franchises On Sale - KBW CEO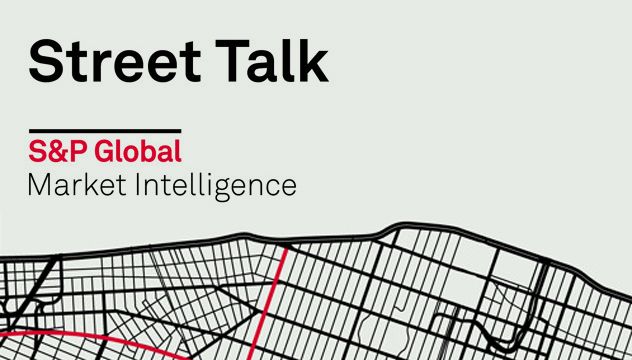 The liquidity crunch that emerged at a few institutions in March sent fears through the market and battered bank stocks but the selloff has left some trophy franchises on sale, according to KBW CEO Tom Michaud. In the latest Street Talk podcast, KBW CEO Tom Michaud discussed the liquidity crunch that emerged in March and battered bank stocks and offered his view on current valuations, bank liquidity levels, potential regulatory changes and M&A activity.
—Listen and subscribe to Street Talk, a podcast from S&P Global Market Intelligence
Restaurant Industry Movers in the Market
—Data as of 4/14/2023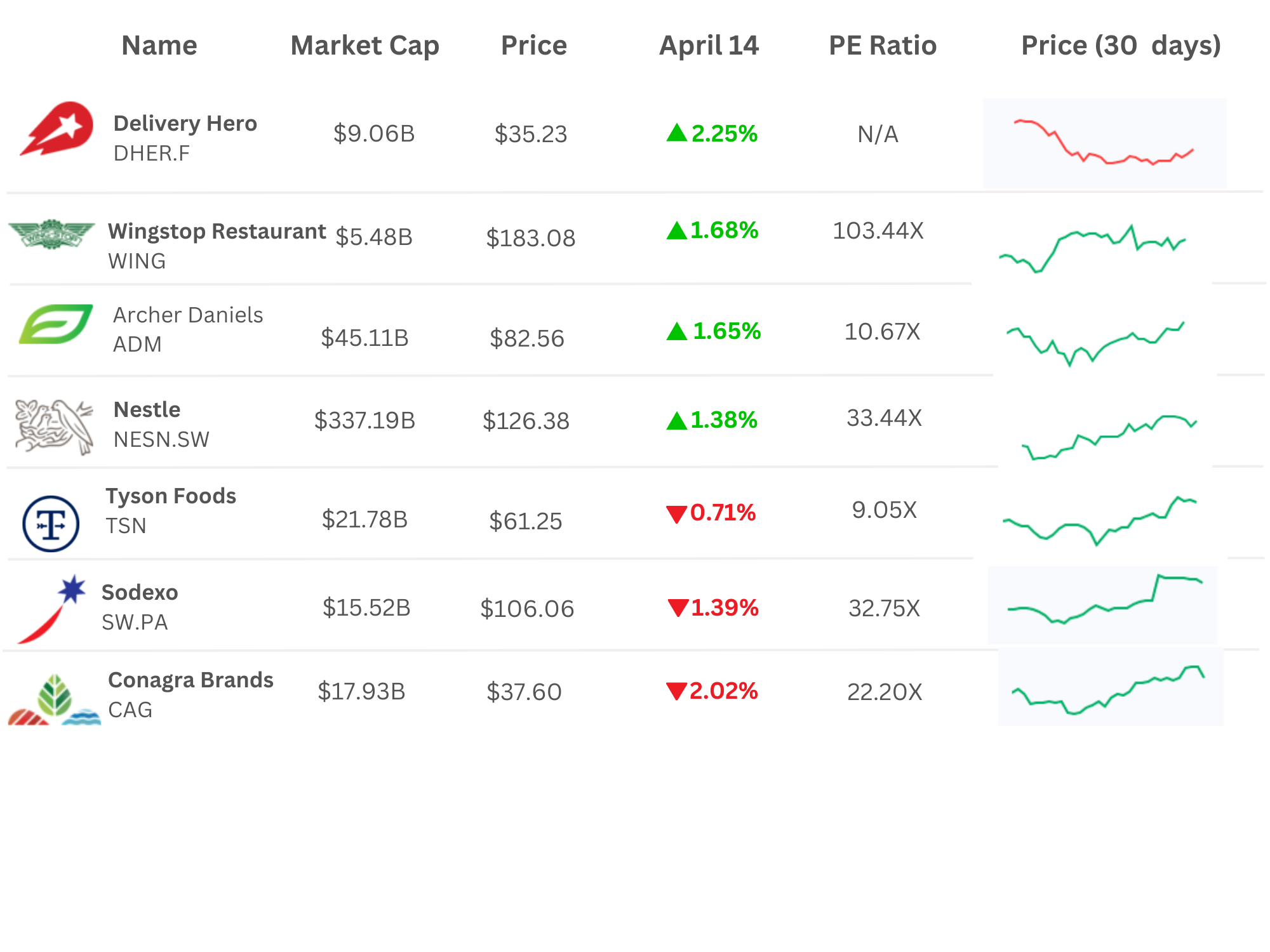 ---
BUSINESS
While spring started on March 20th, NYC was hit with rays of sunshine this week with highs of 85F ! Resident swarmed the parks and even the home bodies came out of hibernation. With warm weather means some good spring cleaning and that stands true for your tech stack.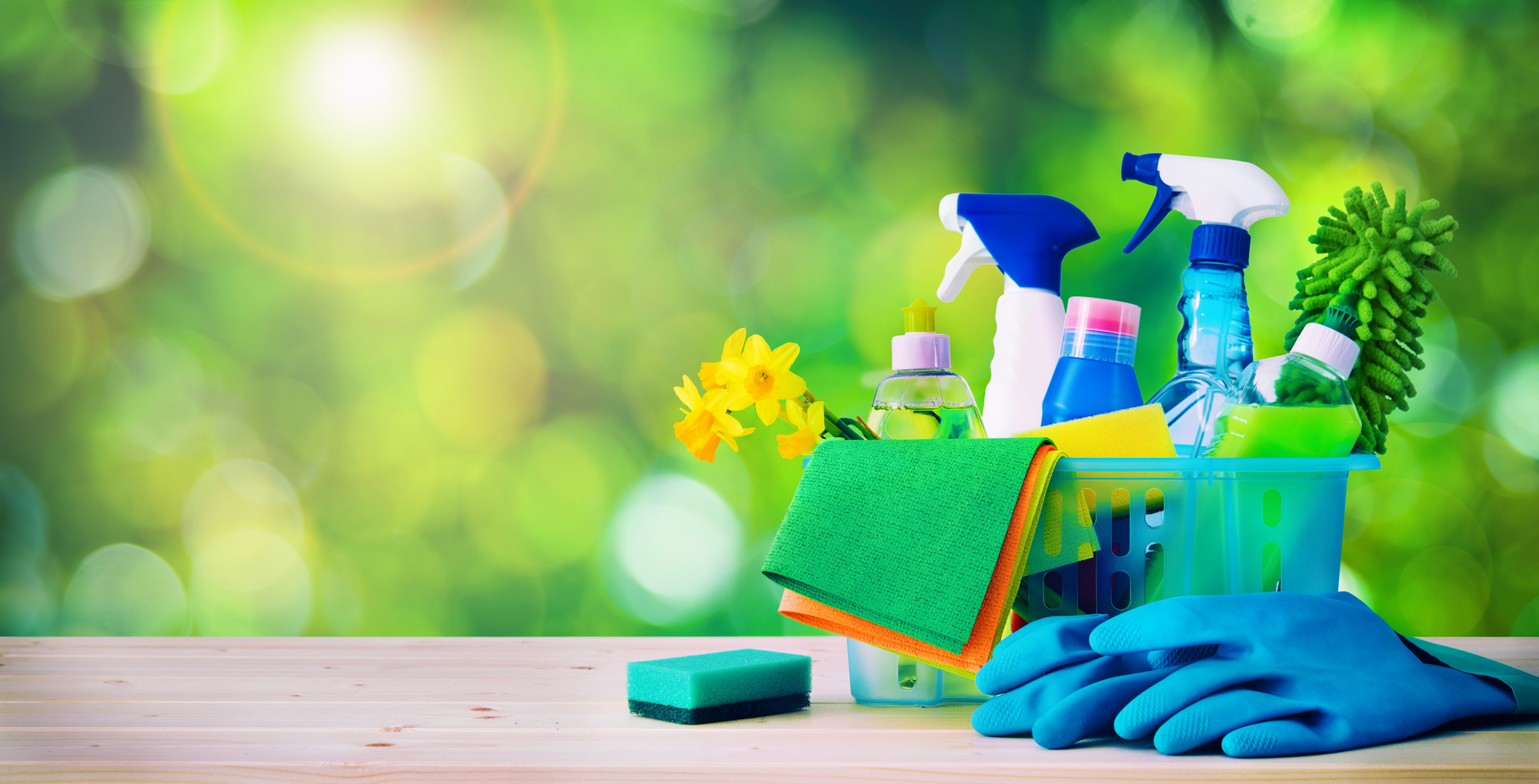 The tech stack is crucial for success in today's digital world. It affects everything from operational efficiency to customer experience and ultimately the bottom line. Here are a few reasons why the tech stack is important for any business:
1. Enables Efficiency and Productivity
A well-designed tech stack streamlines operations and allows employees to complete tasks faster and more efficiently. This means fewer errors, less time wasted on repetitive tasks, and more focus on value-adding activities.
2. Improves Customer Experience
A business's tech stack can significantly impact the customer experience. For example, an outdated or clunky e-commerce platform can make it difficult for customers to make purchases, leading to frustration and lost sales. On the other hand, a seamless and user-friendly platform can create a positive impression and increase customer loyalty.
3. Supports Scalability
As a business grows, its tech needs change. A scalable tech stack can adapt to changing requirements and accommodate increased traffic, transactions, and data storage without disrupting operations. This means the business can continue to grow without being held back by outdated technology.
4. Enhances Security
A robust tech stack with built-in security features can protect a business's data and systems from cyber threats, which are becoming increasingly common and sophisticated. A breach can cause severe reputational damage, legal liability, and financial loss. Investing in a secure tech stack is a proactive step towards preventing such incidents.
Business owners and buyers should invest time and resources in selecting and maintaining a tech stack and sometimes the best solutions is to get an expert! Learn more about how advisory services can help  you here.
---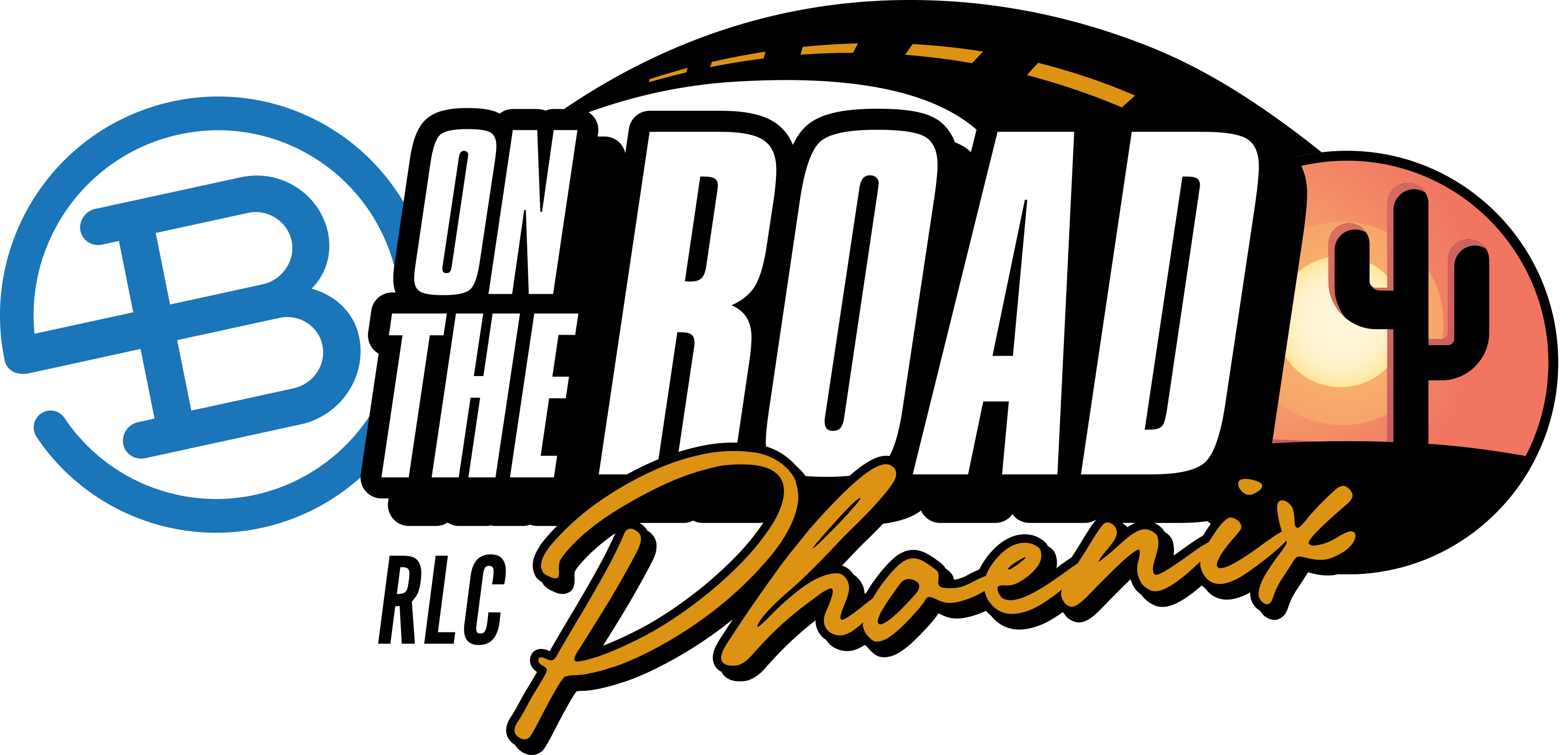 Team Branded is hitting the road next week and heading out to Phoenix for the Restaurant Leadership Conference.
We'll be joined by seven of our friends and Partner Companies including Ecotrak, Juicer, Leasecake, Ovation, Bite; Chowly; Spendgo; Incentivio; Agot.AI; and VROMO.                                            
---

Are you looking for a tech solution? A new partnership? Or maybe an easy way to build your tech stack??? Check out BOOM a food service marketplace!‌‌‌‌‌‌‌‌BOOM a food service marketplace! is a digital ratings and review platform providing best-in-class technology, innovation, professional services and suppliers for the entire spectrum of the hospitality industry.‌
We're excited to highlight our new Marketplace Partners in the finance space!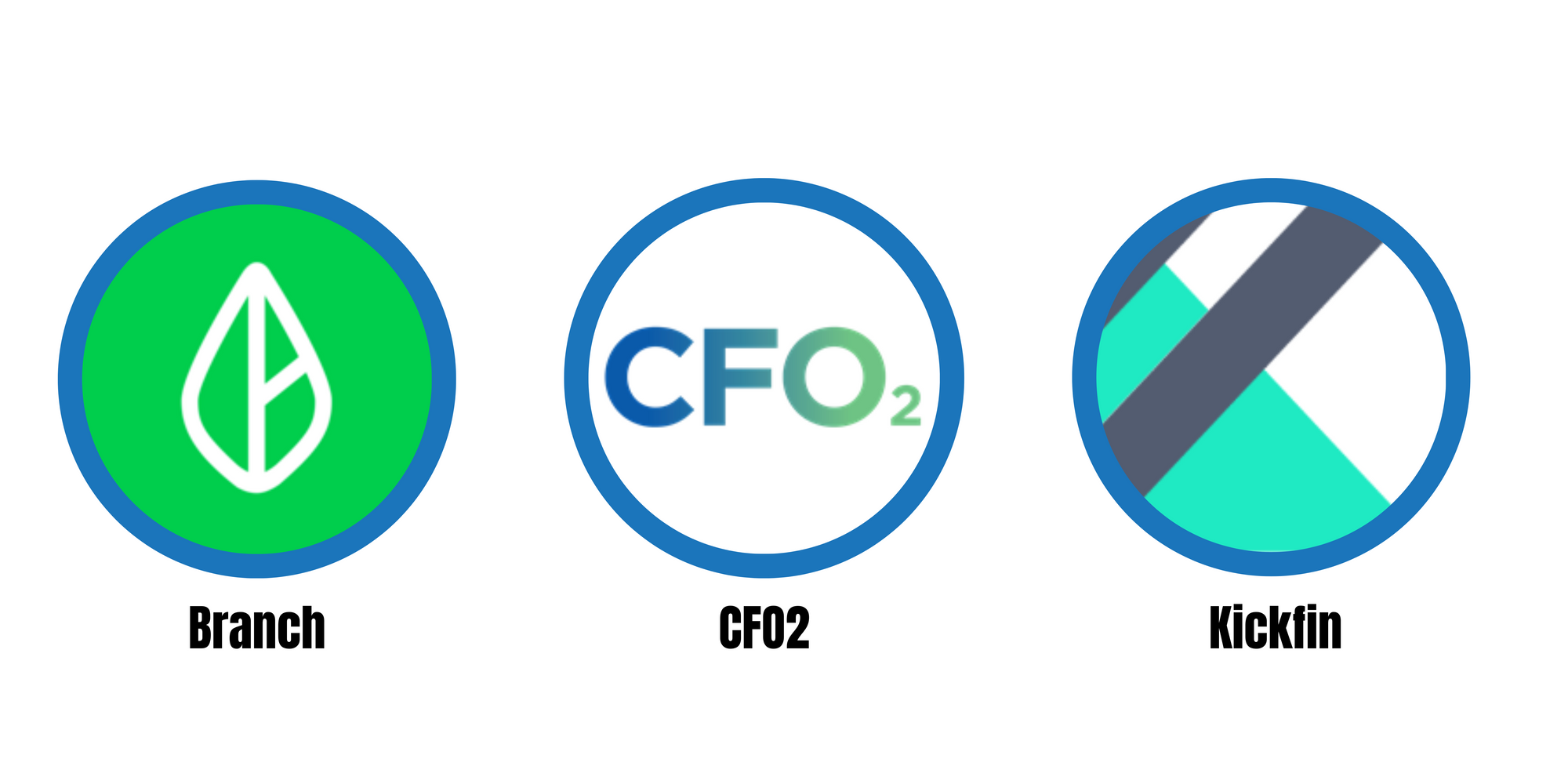 ‌Want to learn more? Click HERE or contact us at boom@brandedstrategic.com
---
IN THE NEWS
Hospitality Tech and F&B Innovation IN THE NEWS:
We love to highlight Food Service & Hospitality news, especially when it's Partners & Friends making it!
And in other News…please see some of the stories that caught our attention and that we're paying attention to. This week was loaded with headlines and news!!
---
MARKETING
🏜 Are you headed to the Restaurant Leadership Conference in Scottsdale, AZ FL next week? I'll be there with Schatzy & Jimmy. Hit us up.
If you'll be in town Sunday afternoon, I'm co-hosting a food crawl with Zack Oates, CEO of Ovation. If you would like to enjoy some tasty local eats (IE TACOS!!), reach out for details.
==> If not, here's my marketing tip of the week:
🍽 Is your menu up to date on Google, Yelp, Tripadvisor, Bing and Yahoo? If not, how are those sites supposed to know your restaurant is the right answer to "near me" searches when people are looking to eat what they crave?
Be sure to update your menu at a minimum monthly and if you are using a listings management tool, make sure they have an integration with your POS so you never even have to think about it again! Need a suggestion on which to use? Hit me up.
---
That's it for today!
See you next week, (about the) same bat-time, same bat-channel.
It takes a village!
Jimmy Frisch & Julia Suchocki
Branded Hospitality Ventures
jimmy@brandedstrategic.com & js@brandedstrategic.com
235 Park Ave South, 4th Fl | New York, NY 10003
---
Branded Hospitality Ventures ("Branded") is an investment and advisory platform at the intersection of food service, technology, innovation and capital. As experienced hospitality owners and operators, Branded brings value to its portfolio companies through investment, strategic counsel, and its deep industry expertise and connections.
Learn more about Branded here: Branded At-A-Glance April 2023