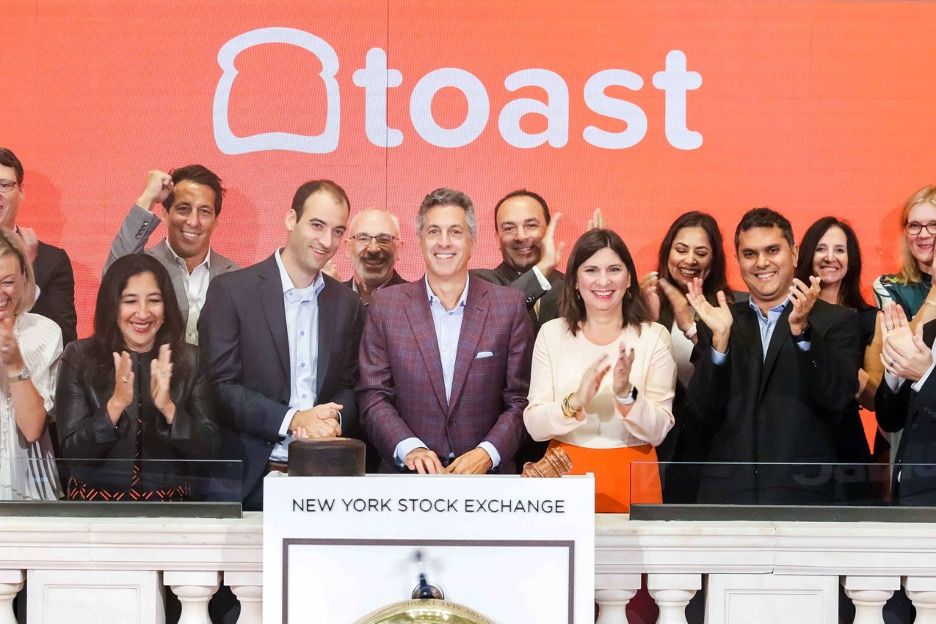 On Tuesday morning, Jeffries, one of the largest investment banks in the world, released a report on Toast Inc. (NYSE: TOST) Jeffries listed Toast as a "buy" stock, with their price target at $28.00 per share, indicating a potential upside of 22.67% from the previous market close of $23.49 per share. (Best Stocks)

Toast, the Boston-based technology company that began operations as a Point of Sales system, has since expanded into invoicing, mobile order & pay, kitchen display system software, and multi-location management tools. Toast's key goal is to help restaurants streamline operations, increase unit revenue, and create enhanced customer experience. They currently serve nearly 85,000 restaurant locations around the world. (Popular Fin Tech)

Despite the incredibly challenging environment throughout the hospitality industry, including but not limited to recovering from the pandemic, rising inflation, and ongoing labor supply issues, Toast continues to grow. In terms of unit growth, Toast had 5,500 net new locations and expanded to Canada, Ireland, and the United Kingdom in April of 2023. Financially, the company had a year-over-year increase of 53.1% in quarterly revenue, around $819 million. (Best Stocks)

In the past few years, they have even expanded into what they call Toast Capital, offering Toast customers (restaurant owners and operators) the ability to secure restaurant-specific loans. Toast understands that new restaurant capital can be challenging to secure and is now offering financial assistance. The company uses data collected through its own products, such as payment terminals and payroll processing, to evaluate the credit of borrowers and manage risk. Instead of issuing loans themselves, Toast uses third-party services, and limits its maximum risk to 15% of the principal balance. For what is seemingly a distant product for a POS company, Toast is already thinking about the multitude of ways they can interject themselves into the center of the foodservice industry. (Crunchbase)

The question becomes just how much can Toast continue to grow? I believe Toast is currently offering best in class POS and analytics and has the ability to transform foodservice and hospitality in the same way Apple has transformed technology.

While Apple began as a computer software company, they have since expanded into iPods and iPhones. Now, they dominate all corners of personal use technology. Not only does Apple do an incredible job of selling their products, but they make sure that accessories and compatibilities (charging cords, cloud management, etc.) are exclusively Apple too, further increasing reliance on their products.

Toast is currently far off from Apple, hosting a market cap of $13 billion compared to Apple's $3 trillion. However, I see a world in which restaurants can be entirely powered through a single company – Imagine: Food procurement through Toast supply chain analytics, delivered to restaurants on Toast trucks, staff labor and food costs managed by Toast analytics, served to guests exactly in their preferred way through Toast guest analytics. All accessible only through having a full suite of Toast products.

Toast is currently the first, most successful mover, with plenty of competition on the horizon. However, undeniably, their TAM (total addressable market) is vast and currently undefinable in scope as it will depend on what types of new products are created. Whether the industry becomes one major player (Apple), or multiple winners (Television Industry), it will be fascinating to see how the first potential hospitality technology monopoly decides to pursue its global domination.