Friends of Branded!
Happy Saturday!
With the conviction that the headlines and narrative were too negative, last weekend I featured some of Branded's favorite risk-takers that were leaning into this market and were continuing to invest and expand their presence in the foodservice and hospitality markets. Who knew that an overall positive edition of The Weekend Update would garner so much feedback? Yes, there were folks that liked my giving shout-outs to some of the very good things going on in this industry we love, but I must say that those asking for more balance (and by that, I mean sharing the good, the bad and the otherwise), outnumbered those that liked the positive message that all is not so bleak.
I ALWAYS appreciate the feedback I get from readers of The Weekend Update, and I want to use this week's edition to demonstrate that, in the immortal words of Frasier Crane, "I'm listening."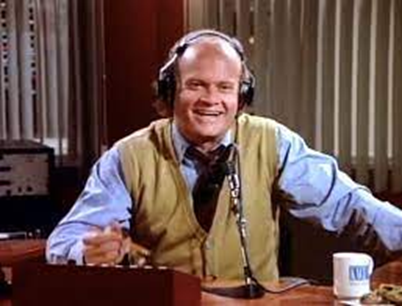 There's plenty of market action to share, so to the delight of MANY, I'm cutting this intro short (see, I'm listening to the feedback on the length of my writing too) and jumping into all the action.
Okay…as always…LFG!!!
---
---
MARKET COMMENTARY
Articles that caught my eye combined with some Branded commentary and insights.
This week, it's all about the good, the bad and the otherwise!
I want to give a big shout out to The Atlantic's Amanda Mull for reporting on the biggest debacle in the foodservice industry in recent years: the euphoria and then collapse of the Ultra-Fast Grocery market. I like to walk with a small stick, but I've been writing about my concerns (or maybe confusion) around the billions flowing into this space for the past two years, but where I failed to get any attention and Amanda succeeded. I was referencing and drawing parallels to the past failures of Kozmo.com and Urbanfetch, but Amanda went with Webvan. Kozmo and Urbanfetch were New York City-based companies (my forever hometown), while Webvan was a San Francisco-based company. I see what you did there Amanda, well played, well played indeed).
Regardless of which previous failure you want to reference, there was a precedent that ultra-fast delivery was, and still is, hard.
The convenience Gods returned to try the ultra-fast grocery game again and the pandemic was the perfect storm to create a tremendous tailwind for this segment of the market. It strengthened the industry's conviction that we can rebuild this, we have the technology, we can make it better, stronger, faster (shoutout to legendary Lee Majors and his role as Steve Austin in The Six Million Dollar Man) and give the consumer what it wanted most, convenience.
The biggest and maybe only material difference between the attempts at ultra-fast grocery delivery 20 years ago and todays sequel, may simply be the amount of capital invested. I think the amount of invested capital among the previous 3 legacy services providers I highlighted was well under $1bn. The sequel has eviscerated upwards of $28bn of capital. Why is there so much negativity being thrown at the emerging technology market for the foodservice industry? I can give you about 28 billion reasons!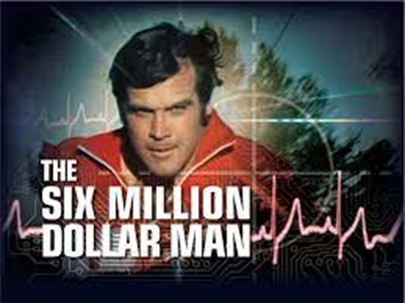 I know what you're thinking! You're channeling your Omar Little (played by Michael K. Williams in The Wire) and reminding me that "you come at the king, you best not miss."
Mr. Kalanick is a Big-League player and I've got nothing but respect for what he's accomplished, is accomplishing, and will accomplish in the future... but, ghost kitchens are a tough space, and even the king has to retreat sometimes.
The story of CloudKitchens isn't really that unique. They're now joining the growing list of many other start-ups that are also eliminating jobs amid plunging valuations, and trying to find a faster path to breakeven. Remember when it was all about growth (that was like 9 months ago), now it's all about breakeven. "Life moves pretty fast. If you don't stop and look around once in a while, you could miss it." (Ferris Bueller).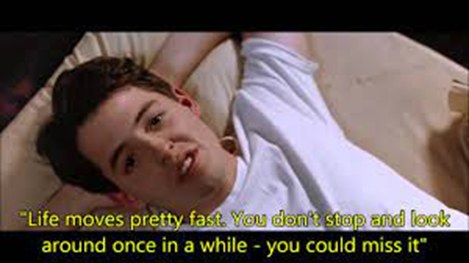 Branded has written a great deal about the importance and diversity in the ghost kitchen space. For clarity, Branded LOVES the virtual kitchen space and we define that as the players using existing commercial kitchens to create new and exciting brands (shout out to you Mr. Beast and your partners at VDC). We also love what KU (that's right, I'm a first name basis with the C-Suite of Kitchen United, so that's my nickname for them) is doing with Kroger. HOWEVER, the playbook that some are using, building new commercial kitchens, or dropping shipping containers in garages, is something Branded stays away from. We know firsthand how hard it is to maintain a health code compliant venue AND to maintain a strong team in a brick & mortar venue. The idea of doing this in small cages, containers, or otherwise, we just can't get behind.
Here's a little secret I'm happy to share with you. We think we already know who the biggest winners are going to be in the ghost kitchen, virtual kitchen, virtual dining, dark kitchen market (yes, they go by many names). Ready…here it is…it's the largest, most established and existing operators. BOOM! They have the kitchen capacity, systems, management, policies and procedures in place to execute successfully. To succeed in the virtual dining space, you're going to need volume! We know plenty of smaller operators that have tried the virtual dining thing and it didn't work. Here's why…they weren't set-up to win. The volume was too small, and it distracted the team from what they did best, which was the value they created with THEIR brand for THEIR guests (both on and off premise).
Please don't misunderstand, there's plenty of room for entrepreneurs and newcomers in the virtual dining space. We just think the focus needs to be on leveraging existing commercial kitchen capacity as the foundation of this emerging hospitality offering. Think about the kitchen capacity at colleges and universities.
Today is homecoming for my alma mater, Wesleyan University. When I attended the school, our on-campus dining options closed EARLY and were extremely limited. That same infrastructure is now being used by both established and emerging brands. And get this, these offerings are also now available as a part of student meal plans! Now that's higher education and progress!
Now, as Popeye famously said, "I yam what I yam, and that's all what I yam."  I'm not closing out this section of The Weekend Update with my only sharing the "less than". No way! There are great things going on in this market with great innovators and leaders leaning-in, and THAT always deserves some attention!
Shoutout to Branded's friends from Pepsi and the article by Mark Samuels for highlighting how Pepsi is working with smaller firms to potentially identify and generate ideas for its platform. PepsiCo employs about 250,000 people globally, but kudos to this company which has a culture of performance with a purpose, for recognizing that no company can be expected to generate all of its best ideas internally.
The article features David Schwartz, the VP of PepsiCo Labs, which is a specialist team within the business tasked with harnessing the power of technology and innovation. Branded spends a great deal of time with various corporates that are most enthusiastic about not only having the hospitality industry survive, but wants it to thrive! We call this group of corporates our "Strategic Connections". That name is among the most amorphous any of our Core 4 (Partner Companies, Hospitality Network, and Syndicate being the other 3), but this is a POWERFUL crew! These corporates are embedded in the industry and have some of the deepest, trusted and most meaningful relationships with hospitality operators. They want to create more value for THEIR customers, and understanding what's going on in the trenches (the grass roots), is another way to do that.
According to leading consulting firm McKinsey, it's easy to see why corporate partnerships with start-ups make sense: startups can benefit from corporate funding, resources, and customer access, while corporations need to innovate in order to stay ahead of competitors and disruptors. The article highlights that by working with smaller firms around the globe, PepsiCo can generate a competitive advantage by bolstering its internal capabilities with external innovation.
My favorite part of the article is this quote by Mr. Schwartz: "We have phenomenal talent at PepsiCo. But we also understand that some areas of deep tech have so much backing from the venture capital world. We recognized we could tap into that innovation and bring those solutions into PepsiCo."
Pepsi does have phenomenal talent and is a tremendous company, but even the best-in-class and most blue-chip companies could use a little help and leverage the expertise of smaller platforms from time-to-time. Where do these industry titans find such partners? It could come from anywhere. A referral from a trusted friend, a meeting at industry event, a chance encounter on a plane. Anywhere! What's a better example of "it takes a village" than that!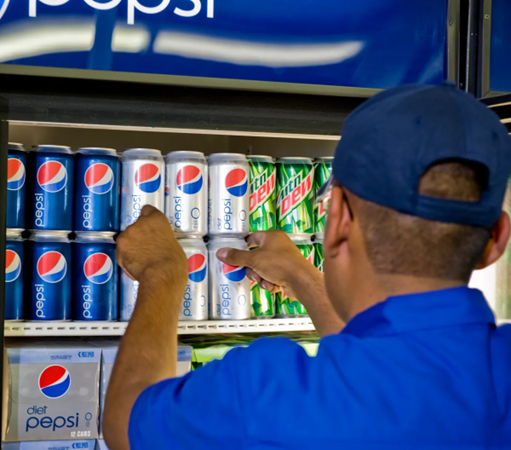 ---
---
TECHNOLOGY
Last weekend I wrote about how "A Cover is Not a Book". While that was not necessarily meant to be a foreshadowing thought leadership piece, this week's partner spotlight is PROOF that while headlines lean heavily on the negative side, the emerging tech & innovation space is ANYTHING but negative.
Case in point, one of our earliest investments, meez,  just announced the following: Craft Ventures leads $11.5mm Round for Meez's Culinary Recipe Tool.
Meez, is a recipe management app for chefs that converts recipe content into a powerful digital format allowing chefs to save time, cut costs, and improve execution.
Josh Sharkey, chef, founder and CEO of meez, started the company in 2020 so that food and beverage professionals could digitally manage and execute recipe workflow, from creation and cost to organization and training. That training pain point is one that Sharkey has continued to hear from kitchens. Recent meez case studies found an 80% decrease in the time it takes to train a new employee for businesses that embedded meez in their organization.
meez digitizes every aspect of your recipe workflow. You can organize, train, cost, create and analyze recipes, plus so much more. Their tool actually considers how you think and work in the kitchen. I can honestly say there is nothing like it out there! They are redefining what  "recipe management" means. While spreadsheets, word docs, or ERP systems have their place and are important, they have very little to do with the craft of cooking, with the process of training, collaboration, and iteration.
This is not the first time meez is making headlines this year. In January they announced a $6.5 million seed round. At that time the company had around 750 customers and has now created 1,200 kitchens worldwide, including fine dining and fast casual restaurants, culinary schools, ghost kitchens and catering companies. They also now have tens of thousands of active users.
Now meez is back with new funding, $11.5 million in Series A capital, led by Craft Ventures (shout out to our friends Jeff Fluhr and Michael Tam). Joining Craft is Struck Capital, FJ Labs, AME Cloud Ventures, Moving Capital, Max Mullen, Lenny Rachitsky, Mike Montero, Bobby Lo, Austin Rief, Louis Beryl, James Beshara, Allison Pickens and the Todd & Rahul Fund.
If your restaurant isn't yet a meez customer, shoot us an email, and we'd be glad to make a direct introduction.
---

The Access Hospitality Network is off and running!
If you're interested (and only if you're an accredited investor), please consider signing up for Branded's Access Hospitality Network. This is our very own investment club & community that will be afforded unique and differentiated investment opportunities. Commentary shared with the Network will focus on the M&A and Capital Markets associated with this industry and this emerging alternative asset class. There are no dues or membership fees. Members of the Network will benefit from specialized publications, thought leadership, proprietary deal access, exclusive events and more!
If you're interested in joining The Network, please click the link: Access Hospitality - powered by Branded Hospitality Ventures.
---
---
FINANCE & DEALS
At Branded we are having many meaningful conversations on how success is measured both as investors and entrepreneurs. To be clear, the journey to success is not a sprint, it's a marathon. (Although for those who received our final call to invest in BHV-II this past week, may think otherwise). But don't just take my word for it... the "father of value investing" himself, Benjamin Graham, said, "The best way to measure your investing success is not by whether you're beating the market but by whether you've put in place a financial plan and a behavioral discipline that are likely to get you where you want to go."
I'm excited to add this section to The Weekend Update, which will be used to provide a snapshot of some of the restaurant and technology movers in the market. (Note: Data as of 1:30pm ET 11/4/22).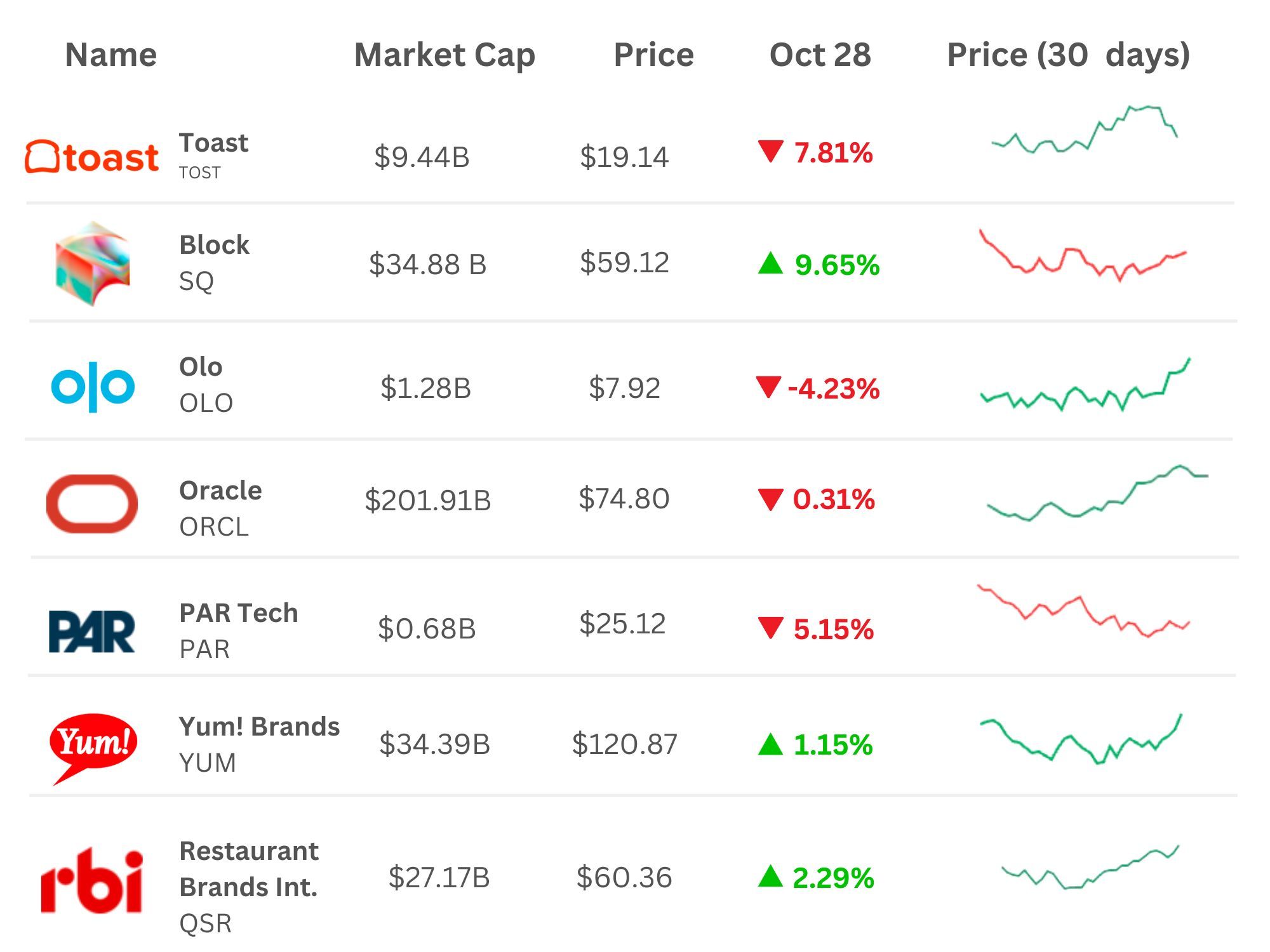 ---
---
BUSINESS
If you are a listener of our podcast, The Hospitality Hangout, you may have noticed on more than one occasion we've jested that the only industry slower to adopt technology other than Hospitality, is coal mining. While we've seen a REMARKABLE shift in the adaption and adoption of tech over the last 2 years - both by the operator and the customer - we're still here to shout the importance of building a tech stack from the highest rooftop for anyone who can hear. Utilizing your resources has never been more prevalent and important to your growth journey.
I'm excited to launch this section of the weekend update and highlight insights from some of the largest consulting firms in the world.
---
---
PODCAST
THOUGHT LEADERSHIP
Monday, October 31 - Branded Insights: Tech or Treat: Terrified of Tech? Afraid of AI? Creeped out by Chatbots? Let's take a look into some spine-tingling ways that Tech is becoming a Treat!
Fearing the unknown is common and most adults can relate to it, but when it comes to technological innovations like AI, something new is frightening to many folks. So, let's take a moment to pull back the covers, and look into some spine-tingling ways that Tech is becoming a Treat!
Click here to read the full article: Tech or Treat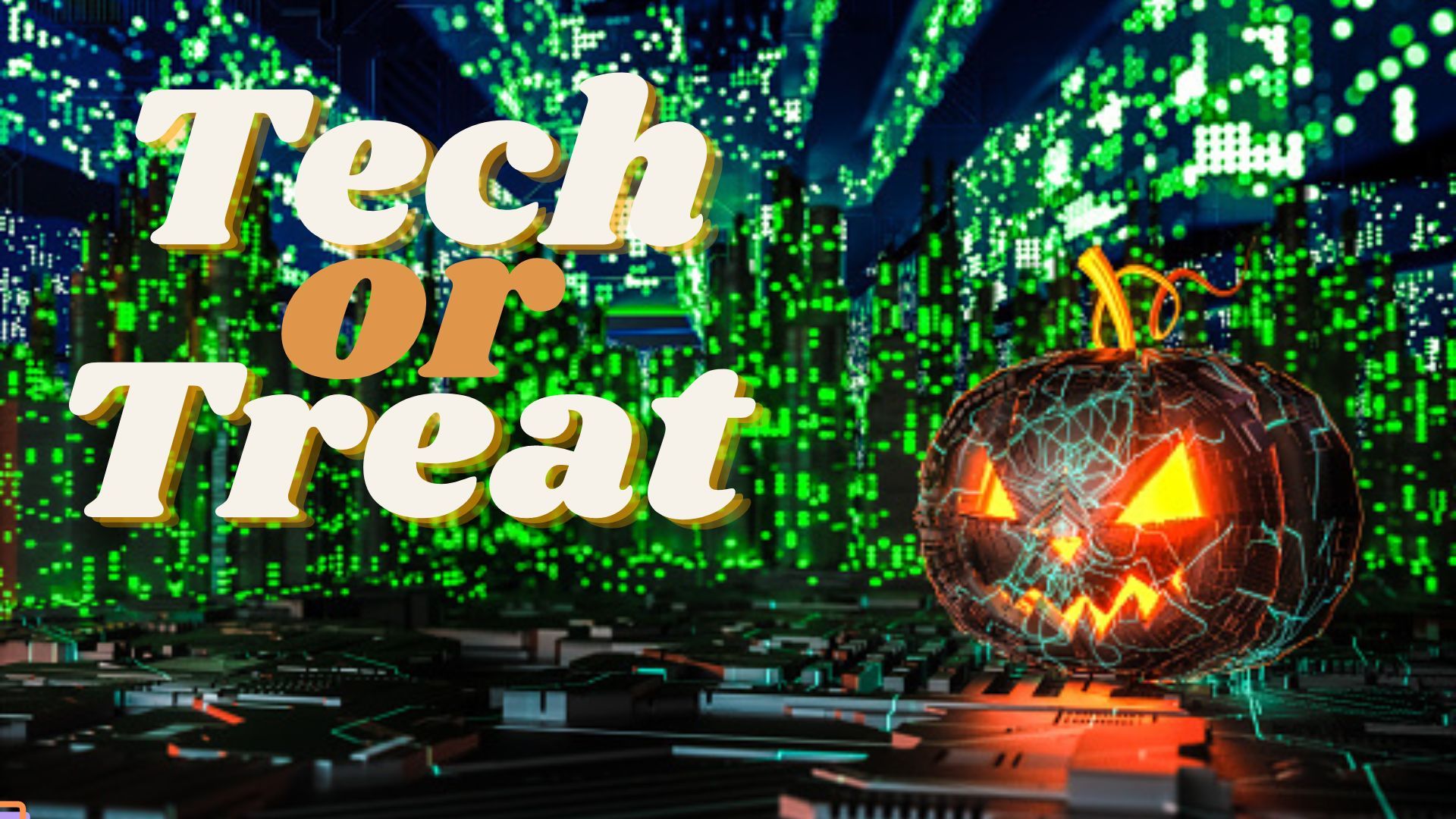 Tuesday, November 1st - Hospitality Hangout: In the latest episode of Hospitality Hangout, Michael Schatzberg "The Restaurant Guy" and Jimmy Frischling "The Finance Guy" chat with Mani Kulasooriya, Co-Founder & CEO of Cut+Dry plus the guys introduce a new segment, Trivia Tuesday and share a fun trivia question about their guest at the end of the show.
Cut+Dry is an all-in-one commerce enablement platform for foodservice distributors. It was created to provide distributors, their customers, and their suppliers with a single digital platform to make food commerce a more enjoyable, more profitable, and less wasteful experience.
Kulasooriya has been working in tech for over twenty plus years. He started in consumer internet and fintech before fintech was even coined. Before founding Cut+Dry, in 2019, Mani co-founded CAKE, a restaurant technology startup, which was acquired by Sysco.
Listen to the full episode on Spotify, Google Podcast, Apple Podcasts, or Amazon Music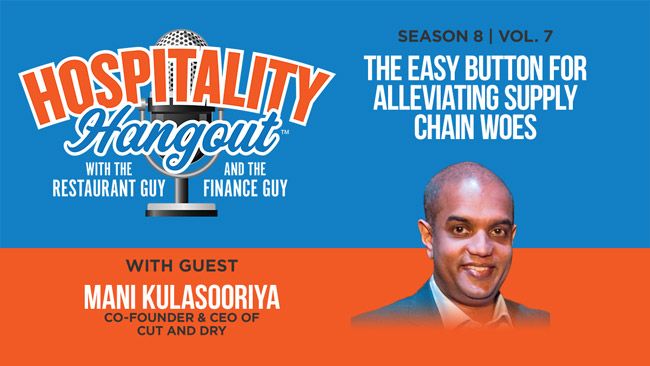 ---
---
IN THE NEWS
Hospitality Tech and F&B Innovation IN THE NEWS:
We love to highlight Food Service & Hospitality news, especially when it's Partners & Friends making it!
And in other News…please see some of the stories that caught our attention and that we're paying attention to. This week was loaded with headlines and news!!
---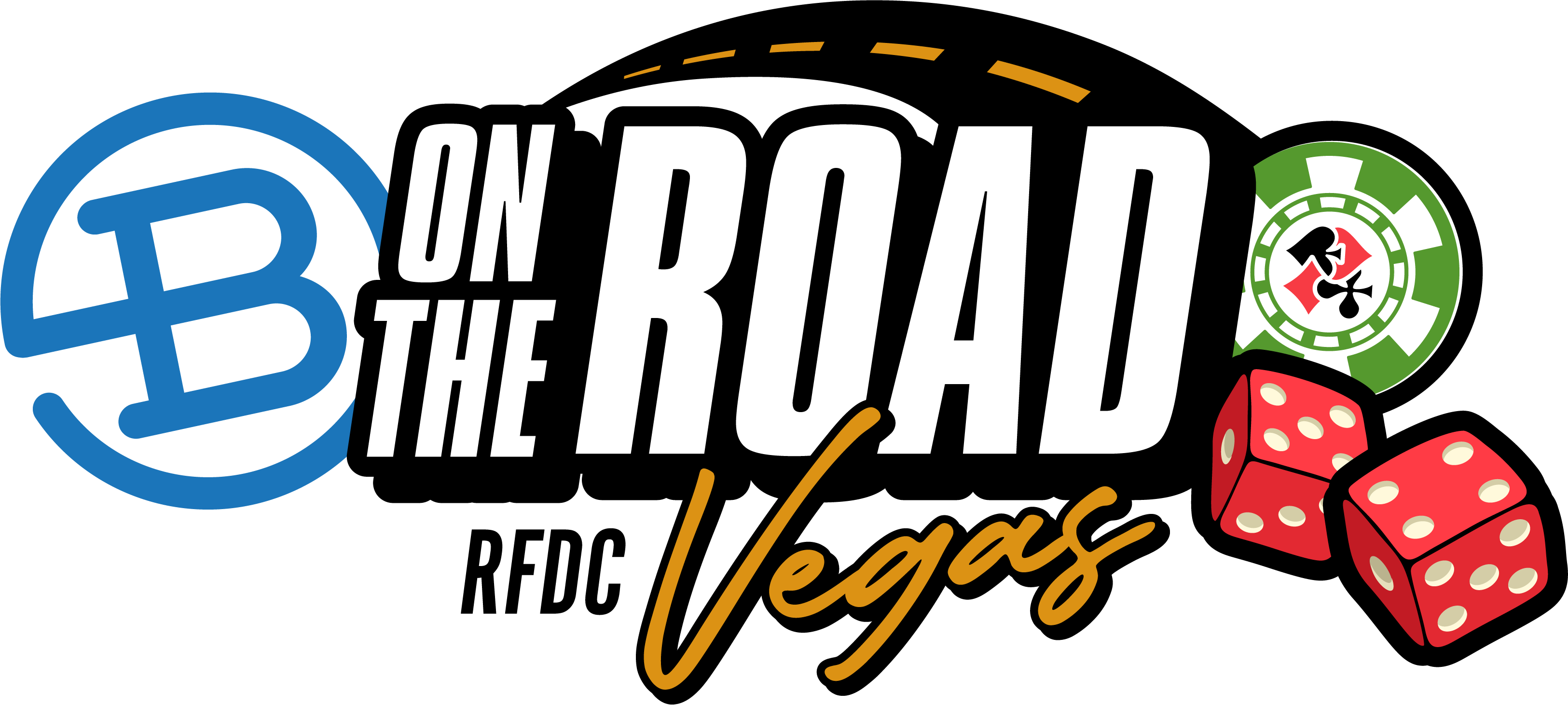 The Branded team is heading to the Restaurant Finance & Development Conference in Las Vegas from November 14-16. This conference is the restaurant industry's premier financial event for restaurant company owners, operators, and financial executives.
If you'd like to link up, email us at events@brandedstrategic.com!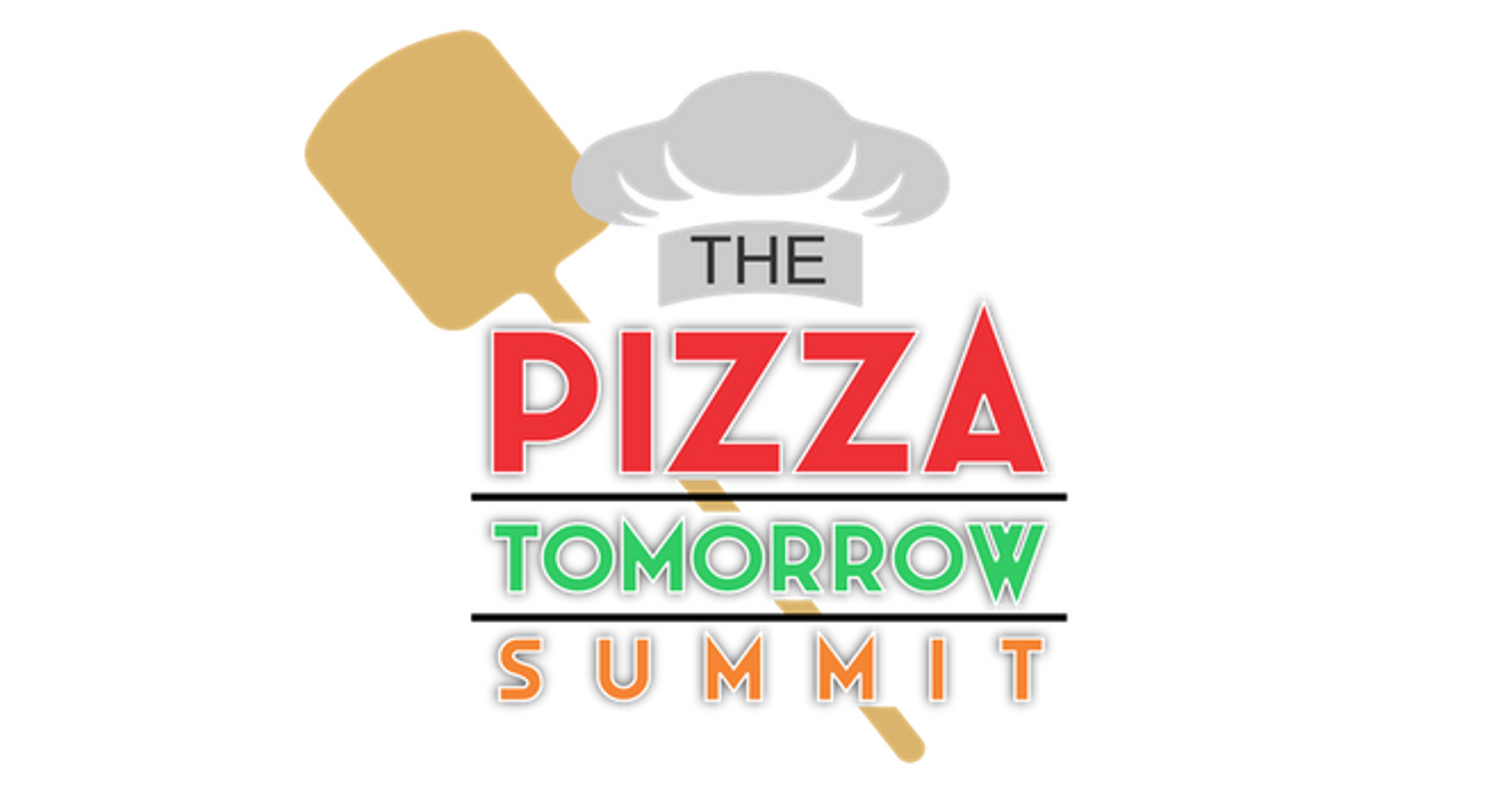 The Branded team is heading to the Pizza Tomorrow Summit (November 8-9) in Orlando. If you're an independent operator or growing a multi-unit brand, this show will feature educational sessions and networking that is intended to help you advance the ball in your business.
Our very own head of Revenue Marketing, Rev Ciancio will be on stage twice! For more information and update, follow him on LinkedIn.
---
---
MARKETING
Are you a SaaS, hardware or other solutions provider selling into restaurants with an incredible product but struggling with your top of funnel lead generation?
Talk to Rev Ciancio. He no doubt has some lead generation tips you could use but also offers a done for your SDR / BDR, lead generation program that can help you.
They recently reached out 18,662 restaurant operators nationwide for one of their partners and found one email that had a 51% greater engagement rate across the campaign than the average. Want that email for your outbound team?!?
Go HERE to find out the secret sauce!
---
That's it for today! I wish you a wonderful weekend!
See you next week, (about the) same bat-time, same bat-channel.
It takes a village!
Jimmy Frisch
Co-Founder & Managing Partner
Branded Hospitality Ventures
jimmy@brandedstrategic.com
235 Park Ave South, 4th Fl | New York, NY 10003
---
Branded Hospitality Ventures ("Branded") is an investment and advisory platform at the intersection of food service, technology, innovation and capital. As experienced hospitality owners and operators, branded brings value to its portfolio companies through investment, strategic counsel, and its deep industry expertise and connections.