Friends of Branded!
Happy Saturday!
This edition of The Branded Weekend Update is dedicated to our community (aka the "village" I reference in every edition of TBWU and in countless e-mails and other communications).
Long-time readers of TBWU know that the phrase "it takes a village" has become a mantra or maybe even a tagline of mine for the past few years. The exact origin of the phrase is unknown, but it's believed to have originated from an African proverb and conveys a message that it takes many people ("the village") to provide a safe, healthy environment for children, where children are given the security they need to develop and flourish, and to be able to realize their hopes and dreams.
On a most personal level, I attribute my embracement of this phrase to my mom who used these words at the wedding of my younger brother when she toasted the couple and specifically thanked all the teachers, coaches, neighbors, friends and extended family members who helped raise him. She said it "takes a village to raise a child" and she thanked everyone who helped my parents do that so successfully.
I know the early-stage companies Branded has the privilege of working with and supporting are not children (and they're certainly not my children), but the idea that "it takes a village" to develop, flourish and realize one's hopes and dreams seems very appropriate in both my professional and personal life.
Personal and business; now these are two words that often find themselves in the same sentence and are usually at odds with one another. The embracement of the idea that these words are so universally opposed represent one of the only lessons from the Godfather that I absolutely do not agree with (it's not personal, it's strictly business). I'm not remotely suggesting that others need to agree, but for me, business is extremely personal and my conviction that such is true in the world of entrepreneurship and emerging companies is at the highest level.
Entrepreneurs, the founders of start-ups, the C-suite of an emerging companies - their business is EXTREMELY personal. It's also personal to their families and friends because the families and friends of entrepreneurs are always part of the journey. Their support and sacrifices, in whatever form that may take, is meaningful and deeply valued.

Why am I so obsessed with this concept, because like so many of the companies Branded supports (financially and otherwise), we're entrepreneurs and we're right there with them. We love the early-stage space, and we aspire to help our Partner Companies develop and find their best path forward. We know and want them to move on, to grow-up and work with later-stage investors and strategic partners that know how to add and create value with companies that have reached a certain level of maturation.
This is the lifecycle I see in my personal life and my professional life. The teachers and coaches that helped my young daughter get and be ready for the next phase of her life and the teachers & coaches that are helping her now. They are very much part of the village my wife and I need to help our daughter develop and flourish.
Embracing the mantra that "it takes a village" is not for everyone (and that's okay), but for Branded, it's part of our DNA and as we bring 2022 to a successful close, I want to thank all the members of our community. I want to express gratitude, appreciation and say how thankful we are to be part of such a wonderful and strong village. This is business and it's very personal.
Okay, there's a lot to cover below, so as always, Let's Go!!!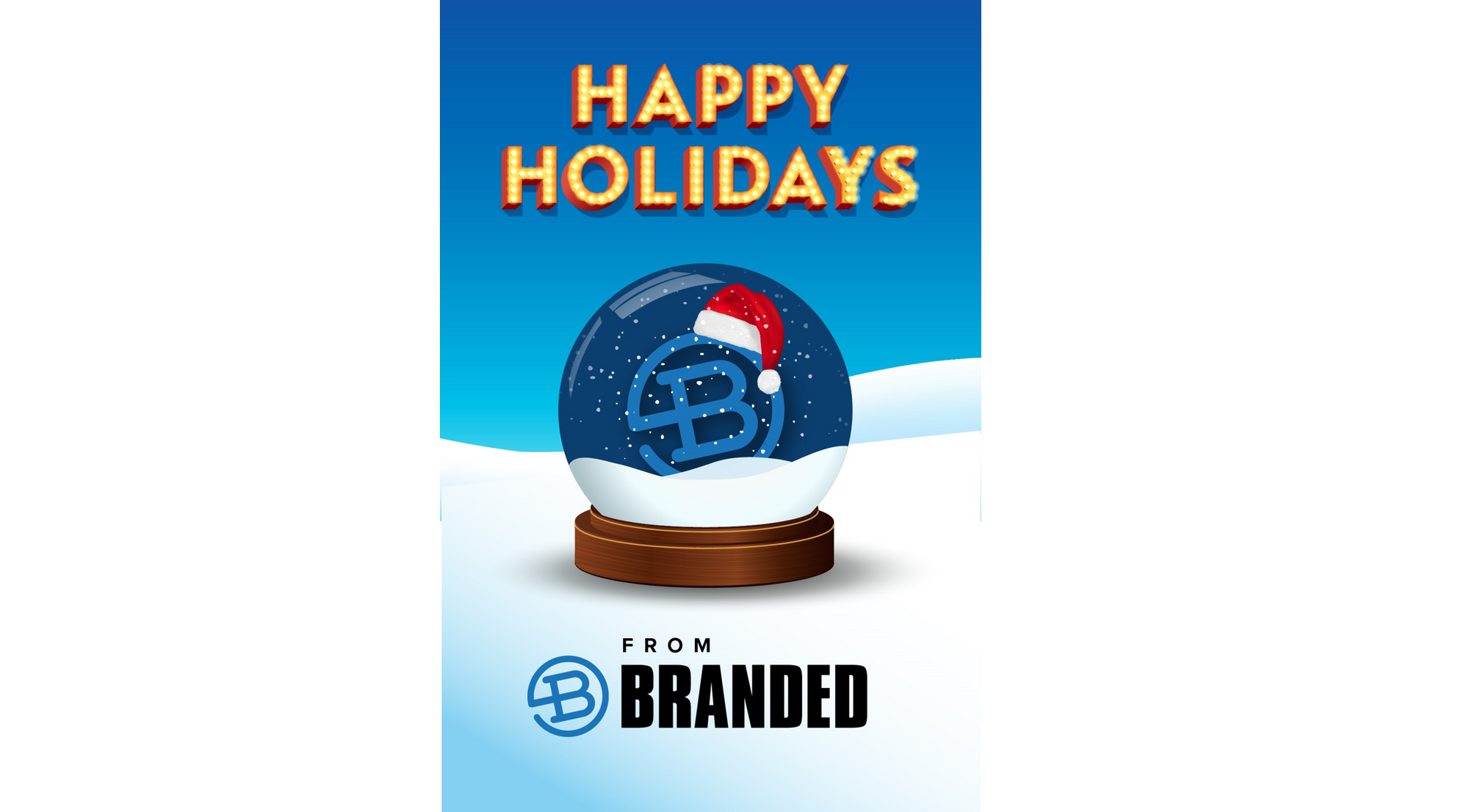 ---
---
MARKET COMMENTARY
Articles that caught my eye combined with some Branded commentary and insights.
This article by Leigh Anne Zinsmeister gave me so much joy, b/c in addition to the news she captured, it also afforded me a number of ways I can weave it into this edition of the Weekend Update that's celebrating community.
First, the write-up welcomes the readers of our friends at Nation's Restaurant News newest podcast - First Bite!  Branded loves doing our own podcast (self-promotion moment) Hospitality Hangout and we love boasting about others adding to the space, specifically focusing on this industry we love.
The article also features our friends at Yum! Brands and celebrates the amazing year they had and the wind in their sail as they move into 2023. The diversity of their portfolio and scale is providing a major advantage in such a challenging and uncertain environment. On this front, I particularly loved reading how their boutique chicken concept (intentional sarcasm) KFC is testing several technologies worldwide to create more consumer access and ease of operations. The embracement of technology is global and is important for the largest enterprises, the independents and everyone in between.
But wait, there's more. The link to this article also brought you to a contribution by Holly Petre which highlighted some year-end action from our friends at Inspire Brands (and the second-largest restaurant conglomerate behind Yum! Brands) and two major acquisitions to close out the year. Freshii was acquired by Foodtastic and Rusty Taco was acquired by Friend of Branded and one of the finest gentlemen of our industry, Anand Gala and the team at Gala Capital.
That's a lot to unpack in a single link, right?!

Readers of TBWU know that we love and appreciate the great work and content that comes from Business Insider and this article by Nancy Luna is on point!
If anyone is confused as to why Branded Hospitality Ventures, would feature an article about two new VCs entering the FoodTech space, you don't know Branded! 😊
The foodservice & hospitality industry is changing, and technology & innovation are key parts of its transformation, modernization and democratization. Changes of this magnitude take a lot of things and that very much includes smart & strategic capital!
Branded welcomes, embraces and looks forward to working with these friends we haven't met yet at Redstick Ventures and Rethink Food. We welcomed our friends at Emerging and view them as a strategic partner that, similar to Branded, want to see this industry not just survive, but thrive!
Business Insider is a subscription-based platform, so without my remotely trying to violate any of their rules of engagement, I'll share that the article highlights how the FoodTech space was hammered this year, with hundreds of workers laid-off as investors pushed for profits over growth. FoodTech start-ups raised $2.7bn, that's half of what they raised in the second quarter, and down 63% from the same period in 2021.
And that's why we loved this article that featured new players in this asset class that, despite the volatility, are bullish on backing FoodTech. My favorite line from the article – "these founders believe in the importance of innovation that helps solve real-world problems for restaurants and consumers – from labor-saving kitchen automation to planet-saving alternative proteins." Solutions that address real-world problems for restaurants. That line is so good, I expect to use it often going forward (with attribution, of course, to Nancy Luna!). 😊

And finally, yes, a 3rd article, but this features one of the hospitality industry's favorite sons – our friend and partner Mr. Zack Oates.
The picture alone made me want to include this link b/c it captures the unbridled enthusiasm that Zack has for this industry, his team and his customers.
I'll let the article speak for itself but it highlights that guest engagement is a critical theme in the transformation going on in this industry and guest feedback is at the heart of that. Restaurants need to know and engage with their guests better and its platforms such as Ovation that help make that happen.

---
---
TECHNOLOGY
To wrap up a fantastic year, last week I took the mic with two of Branded's partner companies: PourMyBeer and GoTab. It was great to talk shop and share insights on what the future holds for hospitality technology and trends that you can expect to see in 2023. In the last several years, we have seen the industry transform and when it comes to technology adoption  2023 will be no different.

Click HERE to watch the recording and learn about various topics, including how to offer quality delivery food, create a more sustainable business model, provide non-alcoholic offerings to reach a more diverse market, and so much more!
Trends You'll Learn About:
Food Trends - How to Keep Up With On- and Off-Premises Dining
Technology Trends - Use Automations to Simplify Operations
Sustainability Trends - How to Create a Greener Business Model by Reducing Waste
Beverage Trends - Offering Solutions to Increase Efficiency & Meet Customer Demands
Operational Trends - Transformation of Service
---

The Access Hospitality Network is off and running!
If you're interested (and only if you're an accredited investor), please consider signing up for Branded's Access Hospitality Network. This is our very own investment club & community that will be afforded unique and differentiated investment opportunities. Commentary shared with the Network will focus on the M&A and Capital Markets associated with this industry and this emerging alternative asset class. There are no dues or membership fees. Members of the Network will benefit from specialized publications, thought leadership, proprietary deal access, exclusive events and more!
If you're interested in joining The Network, please click the link: Access Hospitality - powered by Branded Hospitality Ventures.
---
---
FINANCE & DEALS
Will there be a Santa Claus rally or should we expect a Christmas Crash? For those of you who don't recall December of 2018, let me refresh your memory. In December 2018, the S&P 500 fell more than 9% and the market suffered its steepest Christmas Eve decline since 1931. This happened for several reasons: tariffs drove uncertainty, interest rate hikes, big tech scrutiny, GOP tax cuts, and inflated company earnings.
Historically December is a very good month for the stock market and analysts are hoping to see an uptick during the last five days of this trading year. Wednesday proved to be a good one for traders as The Nasdaq saw its's largest gain at 1.89% during midday. The Dow rose by 1.74% while the S&P increased by 1.75%. A Santa Claus Rally would typically occur in the last 5 trading days in December and the first 2 in January. The potential of a rally has increased over the last few days and investors are hoping their wish this holiday season will be fulfilled.
(Note: Data as of 12/23/2022)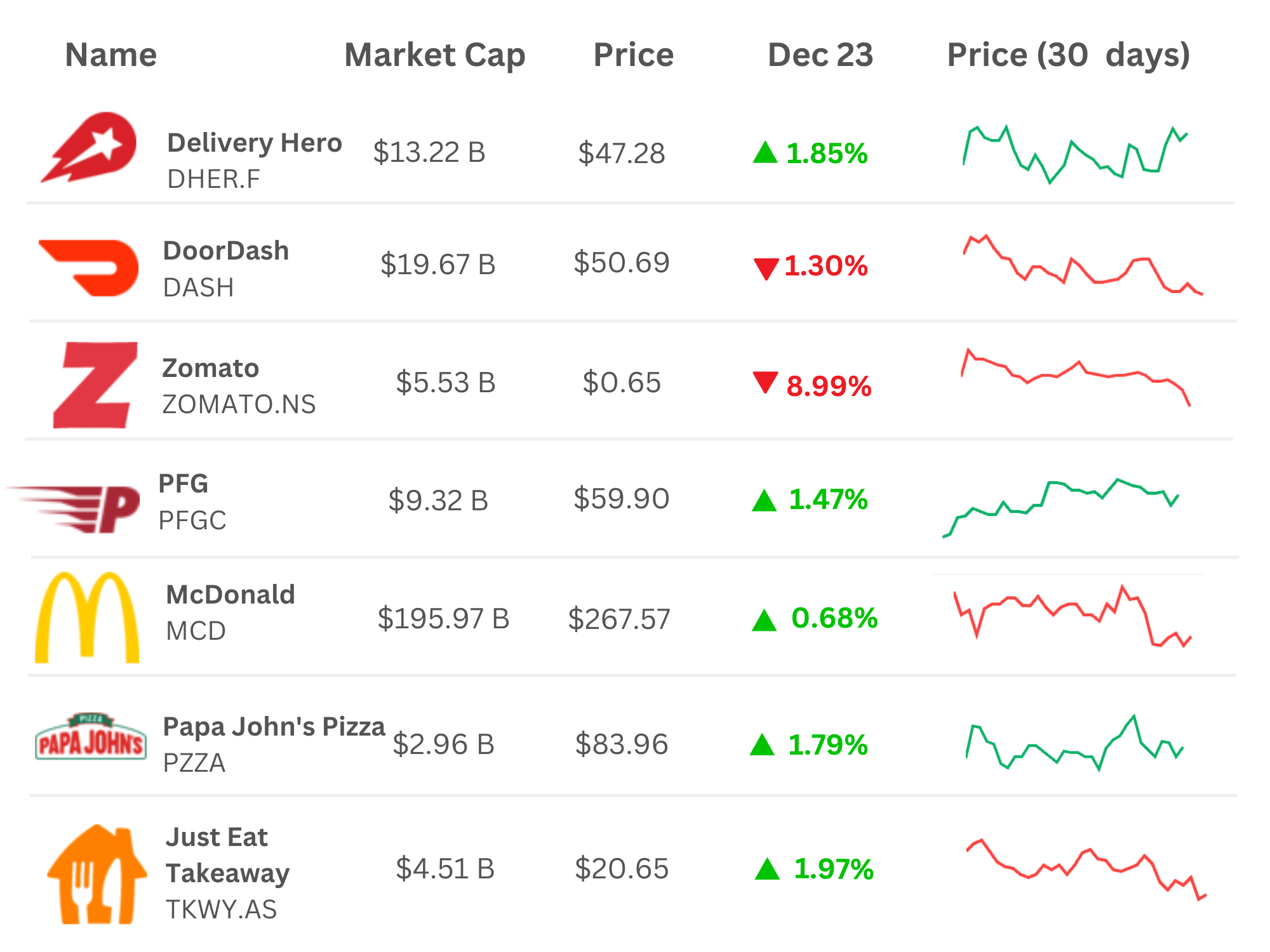 ---
---
BUSINESS
Technology is changing the way restaurants operate and adapt to new challenges. Tech is no longer a nice to have, it's a need to have. For a restaurant to be successful in today's world it must be agile and adapt quickly to changes in procedures and protocols.
I'm excited to share some insights from some of the largest consulting firms in the world.
---
---
PODCAST
Tuesday, December 20th- Hospitality Hangout: In the latest episode of Hospitality Hangout, Michael "Schatzy" Schatzberg "The Restaurant Guy" and Jimmy Frischling " The Finance Guy" chat with Dave Harris, chief information officer as well as chief technology officer at Shake Shack about how technology can enable and enhance the guest experience.
Harris has been with Shake Shack for four years and has led technology teams across companies in retail, hospitality and consumer packaged goods. Some companies include Virgin Atlantic, Avis, JetBlue, Yankee Candle and more.
Shake Shack serves elevated versions of the classics using only the best ingredients, says Harris. He adds that they are known for great burgers, chicken, hotdogs, frozen custard, beer, wine and more. Core values that Shake Shack focuses on are elevated food, made with the best ingredients, gathering and enriching their neighborhoods, and delivering enlightened hospitality at every touch point, says Harris.
Listen to the full episode on Spotify, Google Podcast, Apple Podcasts, or Amazon Music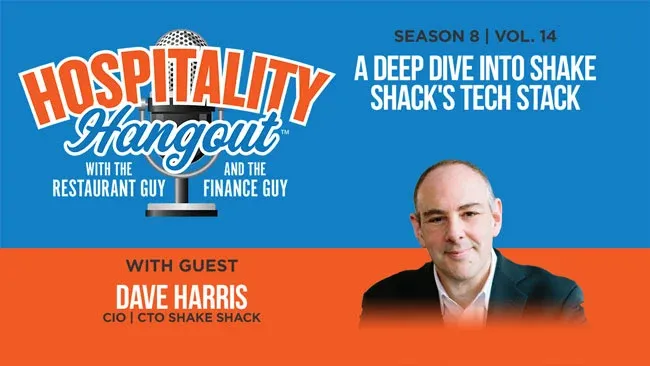 ---


‌Are you looking for a tech solution? A new partnership? Or maybe an easy way to built your tech stack??? Check out BOOM a food service marketplace!‌
‌‌
‌BOOM a food service marketplace! is a digital ratings and review platform providing best in class technology, innovation, professional services and suppliers for the entire spectrum of the hospitality industry.‌

‌Want to learn more? Click HERE or contact us at boom@brandedstrategic.com
---
---
IN THE NEWS
‌Hospitality Tech and F&B Innovation IN THE NEWS:
We love to highlight Food Service & Hospitality news, especially when it's Partners & Friends making it!
And in other News…please see some of the stories that caught our attention and that we're paying attention to. This week was loaded with headlines and news!!
---
---
MARKETING
🎙32 speakers
🕰 48 hours
💪 Everything you need to know to crush your restaurant marketing in 2023.
😲 AND ITS FREE
Register now for the Branded Hospitality Ventures Restaurant Marketing Summit hosted by our head of revenue marketing services, @revciancio!
---
That's it for today! I wish you a wonderful weekend!
See you next week, (about the) same bat-time, same bat-channel.
It takes a village!
Jimmy Frisch
Co-Founder & Managing Partner
Branded Hospitality Ventures
jimmy@brandedstrategic.com
235 Park Ave South, 4th Fl | New York, NY 10003
---
Branded Hospitality Ventures ("Branded") is an investment and advisory platform at the intersection of food service, technology, innovation and capital. As experienced hospitality owners and operators, Branded brings value to its portfolio companies through investment, strategic counsel, and its deep industry expertise and connections.
Learn more about Branded here: Branded At-A-Glance_Dec 2022