Friends of Branded!
Happy Saturday of Labor Day Weekend!
I'm going to assume that all readers of The Weekend Update know the origins and meaning behind Labor Day, but just in case there's a reader or two that doesn't know, this holiday was created by the labor movement in the late 19th century and became a federal holiday in 1884. The VERY first Labor Day was celebrated in New York City on September 5th, 1882. During that time period, labor unions grew more prominent and vocal about workers rights and workplace conditions. Strikes and rallies began popping up as organizers fought for better pay. That very first Labor Day was celebrated with a picnic, concert, speeches and ten thousand workers marched in a parade from City Hall to Union Square.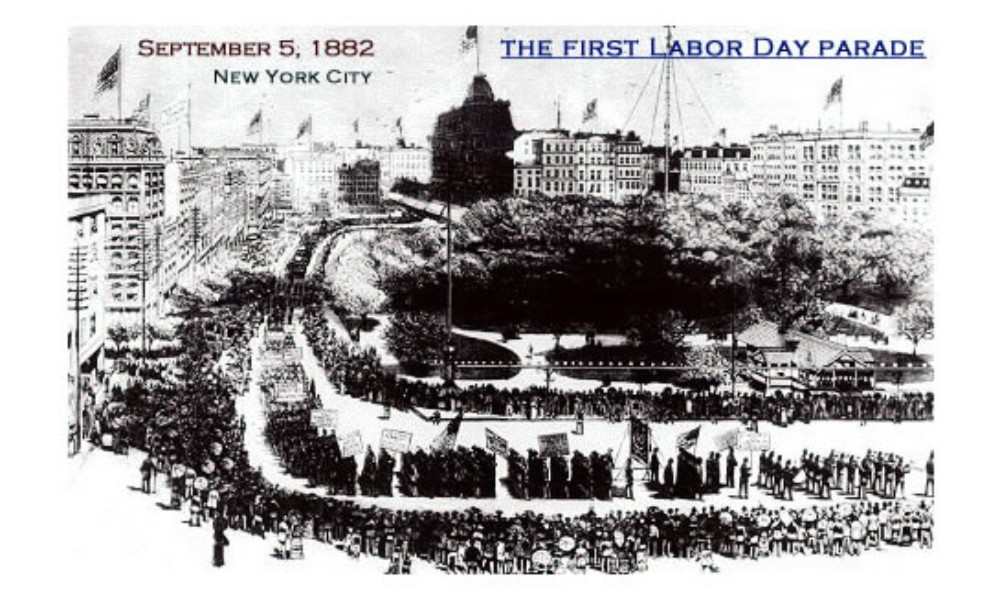 From the south facing window of my office, I can see Union Square.
In honor of Labor Day, I hope you all have a wonderful weekend filled with whatever brings you joy on a holiday weekend. I hope you also take a moment to recognize what this day commemorates - the celebration of labor.
As Labor Day is also the unofficial end of summer, I hope you also enjoy the this (unofficial) close to Summer 2022 and are fired-up for the Fall season. I know Branded hasn't taken its foot off the gas (that simply wasn't an option) and we're excited for what this sprint to year end is going to look like! I can guaranty only one thing, it won't be boring and The Weekend Update will not miss a single Saturday!
You'd think the days leading up to Labor Day would have been quiet and maybe boring time at work, but if you did, you probably also thought this week's edition of The Weekend Update would be short in honor of the holiday weekend. You'd be wrong here too! 😊
Okay…as always…LFG!!!
---
---
MARKET COMMENTARY
Articles that caught my eye combined with some Branded commentary and insights.
It seemed almost too perfect to make the first article on this week's Quickfire about labor and specifically the proposed minimum wage hike for fast food workers. The California Senate this week passed a bill that could raise the wages for fast food workers to as high as $22 per hour. According to Axios, business groups are mounting a fierce opposition. Author Emily Peck does a great job educating her readers as to why it matters: The Fast-Food Accountability and Standards Recovery Act signals a re-emergence of "sectoral bargaining," which was a once popular and powerful union tactic in which workers from different companies in the same industry negotiate for pay together.
Proponents of the bill believe it will provide California's fast-food workers with a significant role in setting their own pay and have agreed to cap the initial minimum wage set under the new process at $22 an hour. The minimum allowable wage for QSRs (quick-service restaurants) workers in the state would rise every year after 2023 by 3.5% or the rate of change in the federal Consumer Price Index ("CPI"), whichever is lower.
An important provision in the bill (known as the Fast Act) that would have called for classifying the licensors as joint employers of their California franchisees' staffs was dropped. Quick-serve franchisors were particularly worried about this provision as they feared it would make franchisors the target of lawsuits filed by staff members having issues with their franchised employers.
Opponents of the Fast Act have been loud, and the applicability of the law was narrowed to restaurant brands with at least 100 units nationwide. The key provision of the Fast Act is the creation of a council that would henceforth determine pay rates and workplace conditions for fast-food employees. The panel was originally going to consist of 13 people, with two seats reserved for fast-food workers, two more for union representatives, two for franchise employers and two for restaurant franchisors. The other seven places would be filled with state regulators. Opponents of the bill have argued that construct of the panel put employers at an extreme disadvantage because the regulators in a progressive state like California would likely be pro-labor. The amended bill cut the size of the panel to 10 members by eliminating many of the regulators' seats. There's a lot more in the bill and anyone interested in reading it can find it here: AB 257 - the Fast Act.
Who is paying attention to this legislation? I dare say most if not all of your favorite QSRs, unless you bake bread in your stores and in that case…maybe less so (you'll need to read the bill or some other commentary to find out why that is). In a letter published this past Wednesday by Joe Erlinger, the President of McDonald's US, said the California's bill is "lopsided, hypocritical and ill-considered and hurts everyone." He continued, "As President of McDonald's USA, it may come as a surprise to hear that I support raising minimum wages for workers," Erlinger wrote. "In fact, I welcome legislation that increases wages for all workers." Erlinger said the legislation, which also requires training to make workplaces "safe, inclusive and respectful," can be "highly effective" if it's done fairly. But, he followed, the bill by California state legislators, "will do the exact opposite."
Mr. Erlinger's criticism of the Fast Act is that it targets some workplaces and not others. The bill imposes higher costs on one type of restaurant company, but not others (please see my "baked bread reference" above). I'm absolutely NOT a fan of the government picking winners and losers. Does that happen? Of course, it does and far more often than any free markets person like me wants to see. I'm obsessed with fairness and I'm in Mr. Erlinger's camp which is to say if $22 is the right wage for restaurant workers, then let's do it, but why wouldn't it apply to all restaurant workers?
Frequent readers of The Weekend Update know my philosophy about "the bug and the windshield" (which is quite simply and literally is the understanding that sometimes you're the bug and sometimes you're the windshield). If California moves forward with this plan, here's what I can guaranty you will happen (other than death & taxes): (i) the QSRs will accelerate the embracement of automation and technology to replace human capital; and (ii) more SMBs (small and medium businesses) restaurants will shutter and die.  These operators (which make up over two-thirds of restaurants in the country) will be squeezed even further because they will now have to increase wages to compete for human capital. The SMB operators are already disadvantaged for so many reasons and while the bill suggests they're going after the "big guys," this will hit EVERYONE in the industry.
If you skipped this part of the quickfire b/c you said to yourself, I don't live or operate in CA, slowdown young grasshopper, other states are already watching this closely. According to the WSJ Reports, activists in New York and Illinois are already looking to replicate this bill.
I'll offer up two other predictions if this bill moves forward: (i) QSRs that are impacted by this legislation will raise their prices; and (ii) Buck Jordan, Founder & CEO of Wavemaker Labs will be leading an even more valuable company!
As a sign of the times, even Gopuff is searching for capital and this high-flying tech company is seeking to borrow as much as $300mm as it tries to navigate the slowing development in ultra-fast delivery market as well as falling valuations for tech corporations. The article explains that Gopuff is nearing a settlement with bankers to determine a credit score line, known in the market as a revolver, that will enable Gopuff to drawdown / borrow money in short-order when cash is needed.
The article by Bhagyashree Soni highlights how many Gopuffs have shuttered their doors and how one well known Gopuff investor (Fidelity Investments Inc.) has marked its position down by almost 50% as of June. There's plenty in the article to read about the company's cash position, burn and how it shed employees and shut down dozens of warehouses and readers are of course encouraged to check out the article if interested.
My overarching point here and reason for including this article in this week's Quickfire – ultra-fast delivery is FREAKING hard! Delivering small orders rapidly is EXTRA hard. The logistics are complicated and expensive. The other point I wish to make is that investors that were all-in on growth at costs, are now focused on distance from the pin and while I'm not a golfer, I understand the analogy and the "pin" is breakeven and the distance is how far a company is from it! Gopuff, as well as many other emerging tech platforms, were growing fast and burning cash. To secure capital in the emerging technology space today, you need to show investors how fast you can get too breakeven. That is the new barometer and scale by which companies needing capital are being judged.
Whether you're a multi-billion dollar valued company or a far lower one, the clarity and confidence around your roadmap to breakeven will be the single most important factor that will determine whether capital comes your way.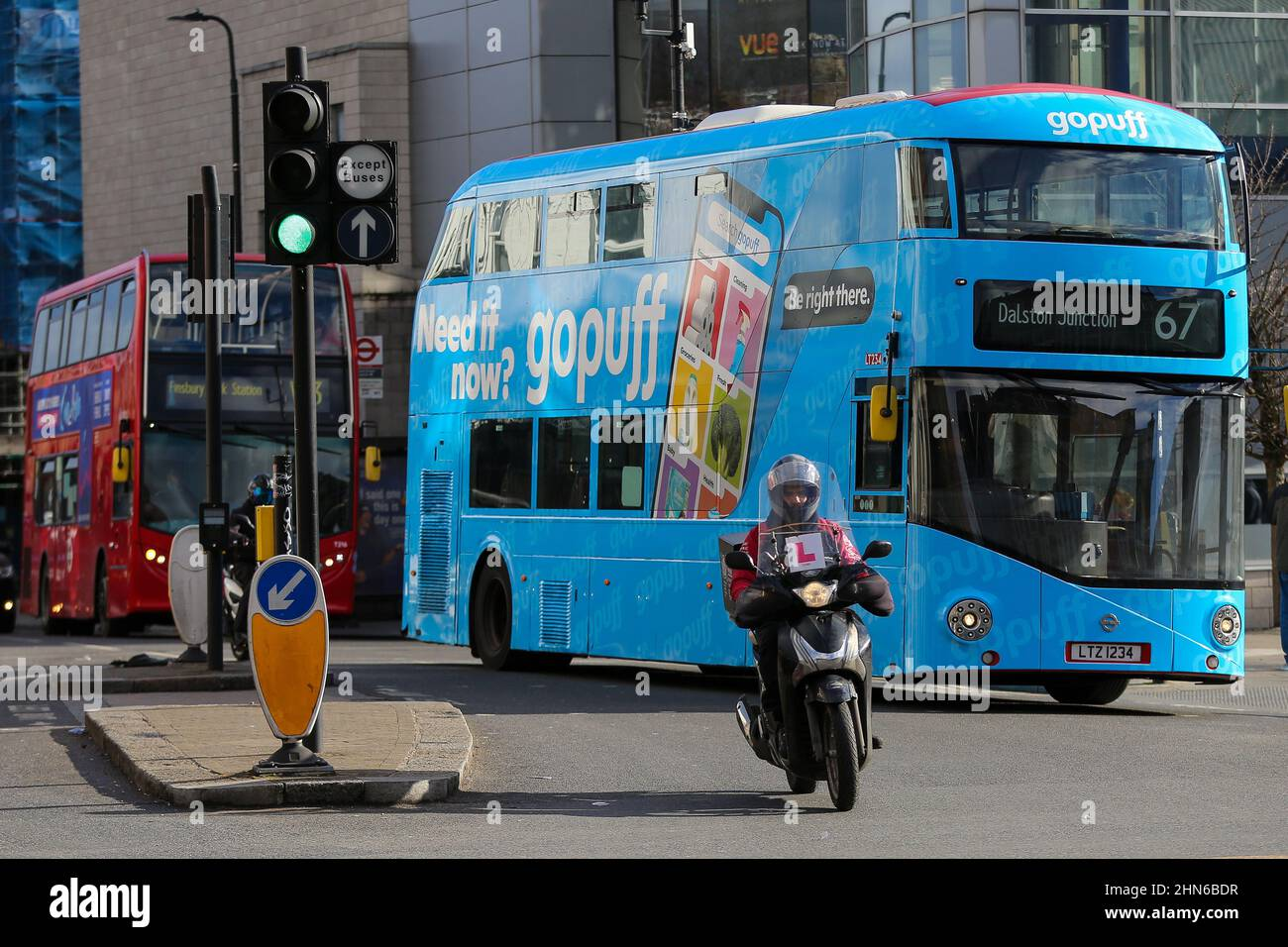 This article caught my eye for several reasons!
First, MrBeast Burger launched in late 2020 and now has more than 1,700 outlets and in July broke $100 million in revenue! This is one of the most prominent virtual concepts to launch and to come out of the pandemic. I have to give a shoutout to MrBeast himself and his most loyal fan base of more than 100 million YouTube subscribers (in full disclosure, I'm not one of his subscribers, but I'm guessing I'm not necessarily his target demographic). 😊 It's also not possible for me to write about MrBeast without giving a shoutout to its parent company Virtual Dining Concepts and its leadership team which among others consists of Robert Earl, Trish Giordano, Robbie Earl, Stephanie Sollers and Kelly Grogan. This is an awesome group that the Branded Team feels very fortunate to call our friends.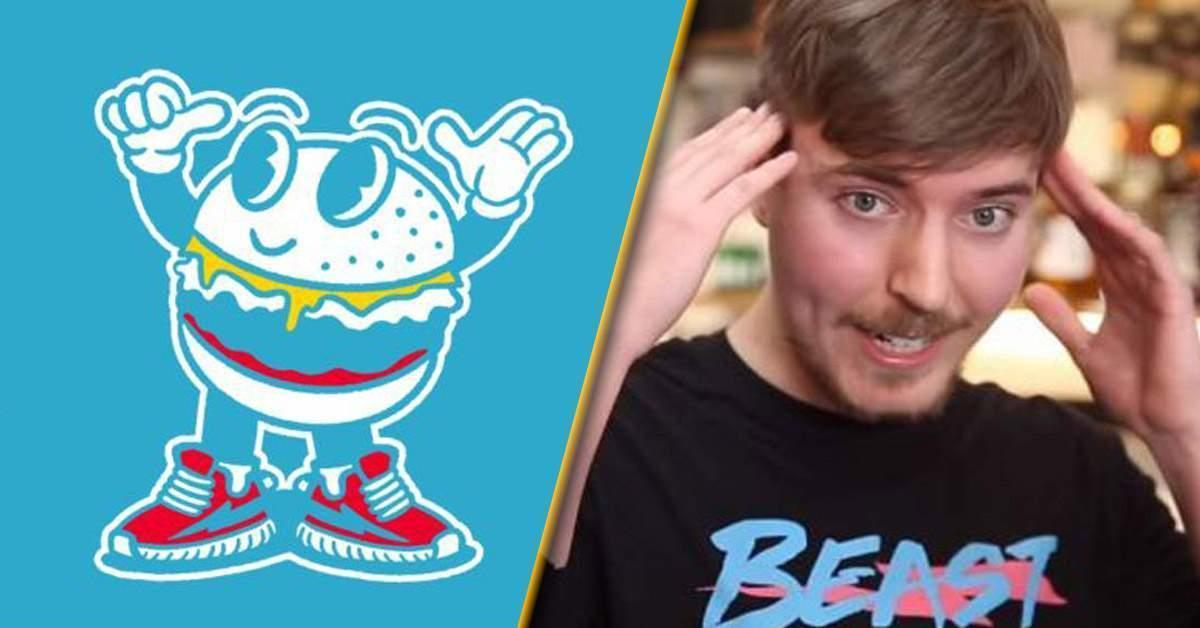 Second, this leading virtual brand has announced the opening of its first physical location. I love this! When ghost kitchens / virtual (dark) restaurants were first launched, they were pitched as capital efficient ways to expand an existing brand's presence into new neighborhoods or even cities. Why build a restaurant when you could just create the commercial kitchen and do takeout and delivery from the facility. As the market for virtual restaurants advanced, this became a strategy for not only expanding existing concepts, but also as a launch pad for new brands by leveraging existing kitchen capacity. Far less capital is required, and the owner of a brand can almost "test-before-you-REALLY invest" to see how people respond to the brand. VDC and MrBeast have proven they have an audience (and boy do they ever) and are now entering the brick & mortar space.
Third (and final), the location they've chosen for their very first store is none other than the American Dream mall – a retail and entertainment complex in the Meadowlands Sports Complex in East Rutherford, NJ. This is the second biggest mall in the United States (with the #1 spot still held by The Mall of America in Bloomington, MN).  As with most big projects, there's a history to American Dream and you can find some of it here if you're so inclined (wiki/American_Dream), but let's just say this development took a couple of years and a few dollars to come together. 😊 Why am I so excited about MrBeast coming to American Dream? For one thing, it's only a short drive from my home in NYC, but it's also the home of another emerging restaurant brand that the Branded Team loves - German Doner Kebab. You think I'm kidding? Here you go (I was just there with my family).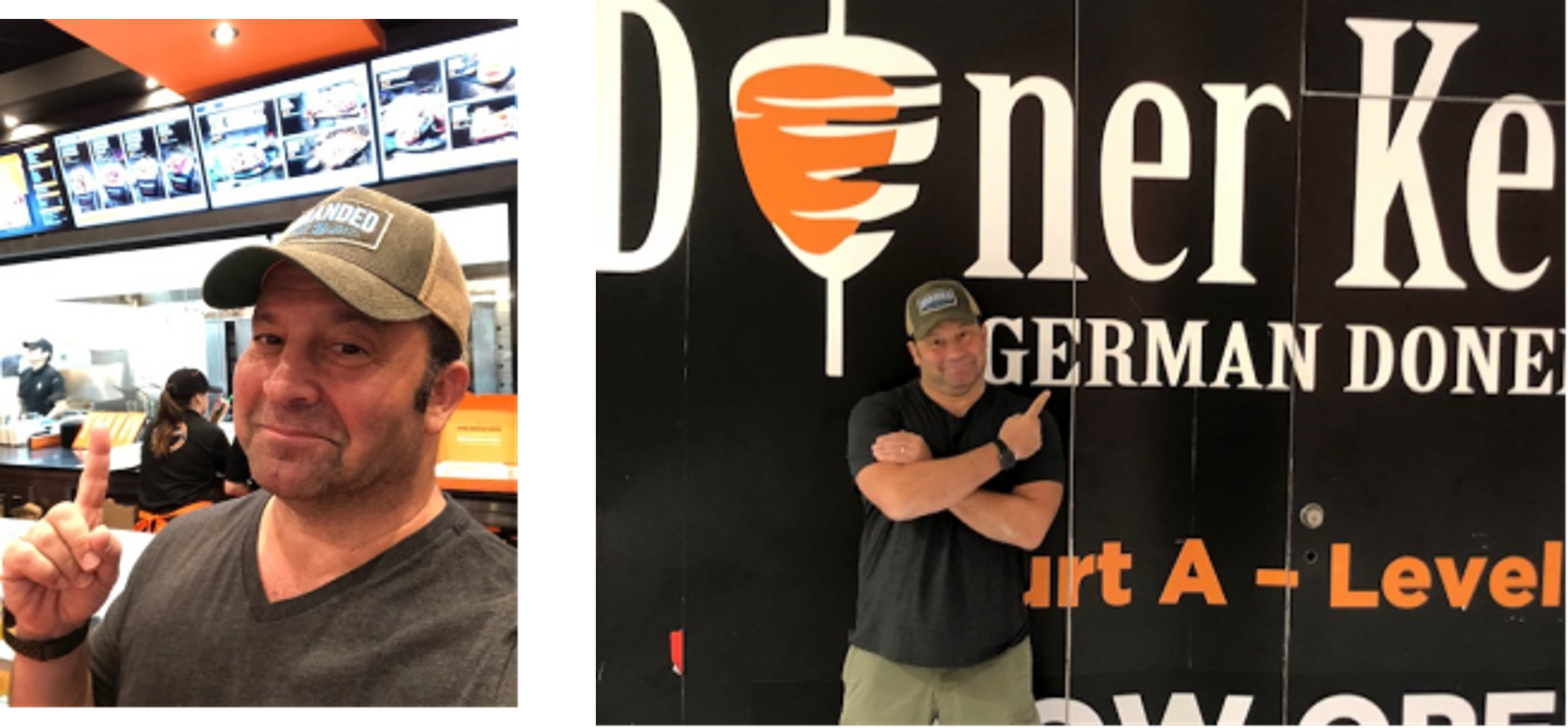 But far more important than MrBeast opening near my apartment, I love how malls, emerging restaurant brands and technology are coming together in such a meaningful way. I recently wrote about Kitchen United and Simon Properties (kitchen-united-teams-with-simon-property-group) coming together to bring off-premise eating to malls. Branded expects to see the Venn diagram which illustrates the relationships between two or more sets of items show far greater areas of cooperation and strategic relationships among restaurants, technology and real estate. You don't believe me, look at what Stephen Ross' Related Companies is doing (fastcompany.com/company/related-companies) as it brings these three things together to create unique and strong relationships between itself and its tenants. The world of hospitality, technology and real estate have always been close, but we're about to get an awful lot closer! This will prove a good thing for customers, guests and tenants and I expect it will also create a far closer relationship among landlords, operators and technologists!
---
---
TECHNOLOGY
The Branded team likes to walk with a small stick, but we LOVE to boast about our Partner Companies.
This week we're making a little change and rather than BOAST about one or two of our Partner Companies, we're going to give a shoutout to one of the best, fastest growing company comprised of some of the nicest and hardest working people in the industry – the Savory Restaurant Fund.
Schatzy and I were fortunate to be invited to attend Savory's Restaurantology Summit out in Salt Lake city, Utah. This is a conference that Savory hosts (and I mean HOSTS – you take care of your flight & room and they take care of the rest) and brings together some of the most interesting and emerging restaurant brands from across the country. This is a crew that LOVES the restaurant industry and is committed to working closely with founders that have created cult-like brands that along with the support and partnership of Savory, can become the next big thing! This summit is akin to a one-day course in creating, driving and winning in this most competitive & fragmented industry.
The event was held at the University of Utah's Rice-Eccles Stadium and agenda topics included titles such as "Unapologetic Accountability"; "Where Did All The People Go?"; and "Everyday I'm Hustlin'".

During the summit, the winner of Savory's $1mm Restaurant Launch was announced and the winner was Saigon Hustle. The audience was introduced to and got to hear from co-founders extraordinaire Sandy Nguyen and Cassie Ghaffar.
The Branded Team would like to thank Andrew Smith, Shauna Smith, Taylor Dehart, Austin Smith, Alonso Castaneda, Jessica Moyer and the entire Savory Team for creating such a warm, hospitable and informative event.
One of my favorite moments of the Summit, and I'd be surprised if it didn't also resonate with so many of the attendees, came from the comments Greg Warnock, Managing Director at Savory and the Co-Founder at Mercato Partners, shared about entrepreneurs when he was introducing the founders of Saigon Hustle. While I can't do it justice here, he spoke to the audience about how different the people in attendance were and how, as entrepreneurs, we share and have in common a number of distinct qualities and characteristics.  He talked about (i) PERSISTENCE and how we need to make quick-decisions and be action-oriented; (ii) AUTHENTICITY – and how we embody integrity and carry beliefs in ourselves and in our team; and (ii) FULFILMENT – and how we strive for and want for ourselves and others a valued life, we're passionate and we care deeply about our relationships. There was so much content shared at the summit, but these words from Mr. Warnock were a highlight for me as the room was filled with people working so hard to create companies, in a highly competitive environment and during a time of incredible challenges, that were all loving being together and sharing these moments as a community!
The restaurant industry is a special one more than anything else, because of the people that comprise it. Our friends at Savory understand that as well as anyone and they brought a most eclectic group together for Restaurantology 2022 who all love this industry and want to see it thrive!  Schatz and I can't wait to be together with Savory and this community for Restaurantology 2023!
As a friendly reminder, please consider signing up for Branded's Access Hospitality Network. This is our very own investment club & community that will be afforded unique and differentiated investment opportunities. Commentary shared with the Network will focus on the M&A and Capital Markets associated with this industry and this emerging alternative asset class. Access Hospitality is exclusively for qualified and accredited investors. There are no dues or membership fees. Members of the Network will benefit from specialized publications, thought leadership, proprietary deal access, exclusive events and more!
If you're interested in joining The Network, please click the link: Access Hospitality - powered by Branded Hospitality Ventures.

---
---
PODCAST
THOUGHT LEADERSHIP
Tuesday, August 23rd- Hospitality Hangout: This month on the Hospitality Hangout, Michael Schatzberg "The Restaurant Guy" and Jimmy Frischling "The Finance Guy" are taking a break from their usual interview episodes and bringing you a Best Of season of all your favorite segments. They bring back "Best Of" old favorites such as "Which Came First" and "Top Of Tech Stack."
In this episode they feature a Best Of Top Of The Tech Stack with special guest, Sterling Douglass, Co Founder & CEO at Chowly, Inc. The segment first made an appearance in season 2 and held up strong through season 6. Branded is all about the tech stack, each guest who played "Top of the Tech Stack" was asked, what areas of hospitality technology would they recommend that operators have on the top of their tech stacks?
Listen to the full episode here: Best of Top of the Tech Stack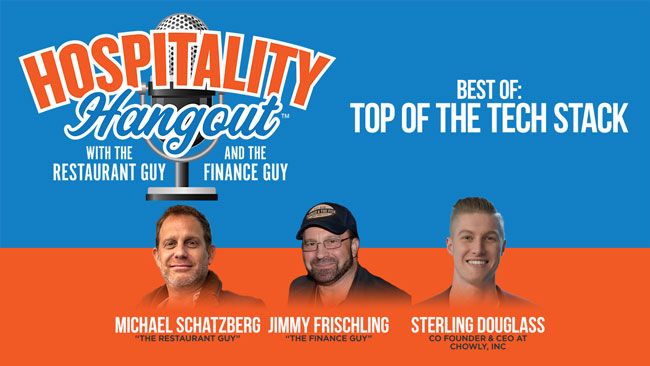 ---
MARKETING
Acquiring new guests for your restaurant brand is difficult and expensive!
Consumers have unlimited choices of where to get their next meal and even our most loyal guests dine with more than one brand frequently.
As a low margin and high operating expenses agency, its essential to drive return trips to recoup the costs of acquisition and drive profits.
That's why you need both a strategy and a system that gets new guests to dine with you and come back, often. If you can plot and plan not only for the first visit, but the first five visits, you can increase loyalty and profitability.
Join this webinar co-hosted by our restaurant evangelist, Rev Ciancio, Ivan Matkovic, founder and CEO of Spendgo and Andrew J. Nash, CEO of Targetable, and discover a 1-2 combo that will make both acquisition and retention much, much easier and profitable.
REGISTER NOW: The 1-2 Combo for Driving the First Five Visits - A Playbook for Acquisition and Retention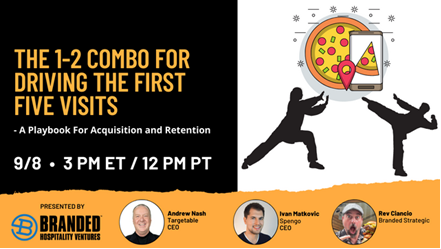 ---
---
IN THE NEWS
Hospitality Tech and F&B Innovation IN THE NEWS:
We love to highlight Food Service & Hospitality news, especially when it's Partners & Friends making it!
And in other News…please see some of the stories that caught our attention and that we're paying attention to. This week was loaded with headlines and news!!!
---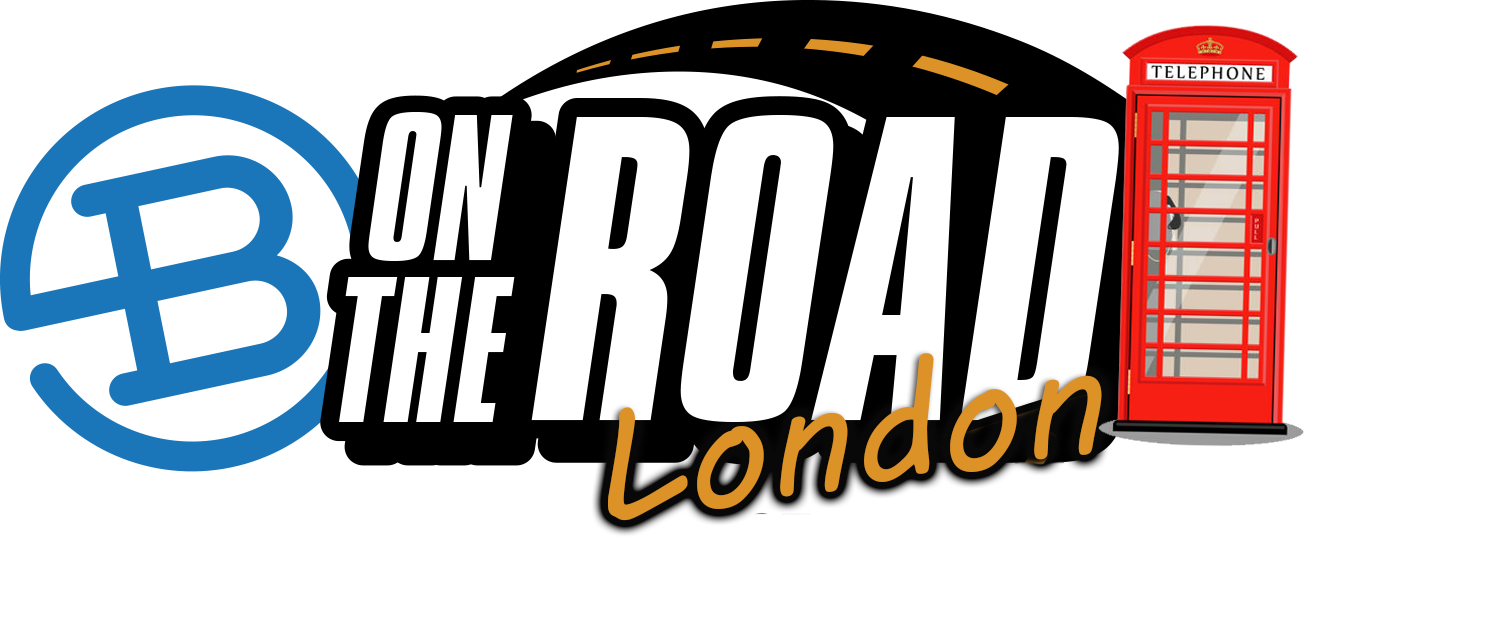 Branded is ready for our next stop on our trade show "tour" but instead of crossing state lines, we're breaking out our passports and boarding passes as we take off for London! We're thrilled and honored to be invited to not only attend, but participate in Citi's International Emerging Restaurant Forum on September 8th. My partner Schatzy and I will be joined by Matteo Pichi, Group CEO at Poke House, in a panel where we share our perspectives on emerging high growth concepts! Branded partner Vromo will also be taking the stage at the forum alongside other operators, investors, and tech providers that are leaders in the industry.
If you will be attending the forum..let's connect!
Email events@brandedstrategic.com if you would like to meet up.

That's it for today!  I wish you a wonderful weekend!
See you next week, (about the) same bat-time, same bat-channel.
It takes a village!
Jimmy Frisch
Co-Founder & Managing Partner
Branded Hospitality Ventures
jimmy@brandedstrategic.com
235 Park Ave South, 4th Fl | New York, NY 10003
---
Branded Hospitality Ventures ("Branded") is an investment and advisory platform at the intersection of food service, technology, innovation and capital. As experienced hospitality owners and operators, branded brings value to its portfolio companies through investment, strategic counsel, and its deep industry expertise and connections.