Friends of Branded!
Happy Saturday and the first edition of The Branded Weekend Update for 2023!
Let's have a great year and make it a most memorable one!
As an investment and advisory platform, Branded is always digging in deep and looking at both the headwinds and tailwinds that will impact our portfolio and the investment opportunities we're considering in an effort to make us the best stewards of capital we can be for our stakeholders.
The correction I've been writing about for months has been significant and 2022 closed with the funding spickets all but turned off. The ball in Times Square dropped of course and 2022 became 2023, but other than that, the market for emerging companies remains unchanged and investors want to make sure we're at a bottom before they invest.
I had the privilege of working on a trading desk in 1998 and at the time of the Long Term Capital crisis (which was really the story of a highly leveraged debt investment platform coupled with a financial crisis in Russia). My point here isn't to re-visit that time in my life, but it was a moment where a senior-most member of the team hammered into his mentees the difference between a "ledge" and a "bottom" and the importance of not confusing one for the other.
What does all this mean as we launch into 2023? Well, according to PitchBook Data, the funding for start-ups declined sequentially each quarter of 2022. That alone leaves us with more questions than answers for Q1 2023 and certainly makes us all feel differently about the cliché that the "trend is your friend."
There is, however, a record amount of venture capital on the sidelines, but we're NOT advising our existing Portfolio Companies to make that group of investors their highest priority or to remotely depend on them for funding.
Insider rounds, where capital is sourced from existing investors, are dominating this environment, and some estimate that it's 10x the number from prior years. These rounds of course help keep companies alive, but they're also typically NOT associated with meaningful reductions in valuations and often-considered stopgap measures.
Before any long-term readers of TBWU feel my enthusiasm and excitement for the world of emerging technology & innovation for the food service and hospitality industry is waning, you couldn't be more wrong. On the contrary, this is an environment where strategic partners and industry experts matter the most. This is a market where insiders, who are realistic about valuations, and understand that our industry is being transformed and that tech & innovation are critical to improving margins and building a successful business will win!
This is a time for emerging companies to be nimbler, focus on the value they're bringing to their customers and prove themselves worthy and deserving of being funded.
None of this is easy or should be easy, but it's an incredibly exciting time to be working with so many operator-centric companies that are driving value for the foodservice and hospitality industry.
I started this above the fold section off by wishing you all a Happy New Year and a hope that it will be memorable one. Maybe you'll take a trip, meet & make a special friend, participate in the return of an annual pub crawl, it could be anything. 😊
For Team Branded, we're fired-up and we feel the unique flywheel we've created will give us every opportunity to deliver for our stakeholders and our portfolio companies. The start of a New Year creates all sorts of opportunities & possibilities, so in the spirit of Rocky Balboa in Rocky III, "go for it."
As always, it takes a village. Let's Go!!!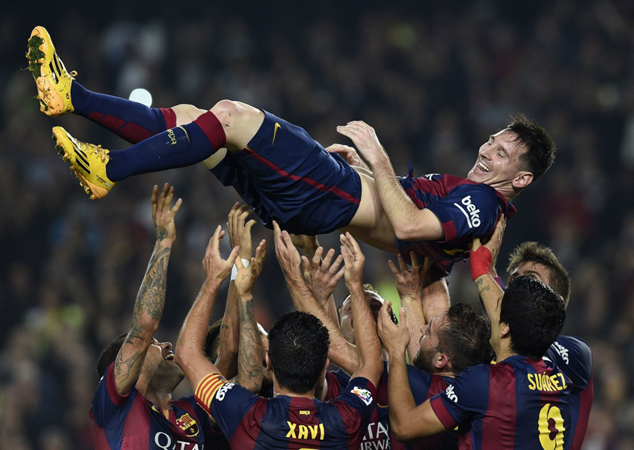 ---
---
MARKET COMMENTARY
Articles that caught my eye combined with some Branded commentary and insights.
It may be a new year, but my love for Business Insider continues!
This article by Emilia David is important as Branded agrees that venture debt will play a more important role in 2023 than it has in previous years.
I addressed the topic of the pullback in the funding of emerging companies in the first segment of this week's TBWU, and that has start-ups increasingly turning to venture debt.
What I enjoyed most about the article is the contrarian point that debt will not stifle innovation (as many people assume), and to the contrary, is exactly what's needed to encourage new thinking. For those who feel capital has been too free-flowing and created bad habits, then venture debt may be exactly what's needed to break these bad habits and force companies to focus on execution and market fit.
The investment community has done a 180 turn and no longer wants to see growth at all costs, but rather a clear and defined roadmap to profitability. What's old is new again and venture debt puts pressure on emerging companies to sharpen their focus and home in on what's most important.
A few months ago, a friend, mentor and consistent reader of TBWU pointed out to me that things that had been scarce in grocery markets or on menus were returning in droves. He predicted that stories of an improving supply-chain would start getting some attention. So when I saw this article in the WSJ, I figured it deserved highlighting.
Specifically, the article makes clear that small businesses and restaurants are finding it easier to hire workers and that we're entering a phase of normalization following the Covid disruption.
You want some good news? Check out this article by Todd Olmstead and see that the weekslong backlogs of cargo ships at large ports are gone, and ocean shipping rates have returned to pre-pandemic levels (that one is for you Bijan!).
The restaurant industry, which experienced some of the largest reductions in the workforce as a result of the pandemic, has ERASED MOST of those losses!
The article credits the return of restaurant workers to factors including "pay increases, improving working conditions, and fewer opportunities elsewhere." December marked the first time since July where a survey of small business owners said they found it EASIER as opposed to HARDER to find and hire workers. Here again, the article attributes this change to "raising pay, adding apprenticeship programs and rewriting job ads." Another factor helping small businesses and entrepreneurs is an increase in applicants as competitors pull back on hiring or begin their own layoffs.
Specifically, the food-delivery business, the trend towards in-store pick-ups over delivery continues (the off-premise omni-channel remains one of Branded's most important areas of focus including tech & innovation that support the embracement and importance of in-store pick-up). There's also a shortage of delivery drivers which is hurting both the largest and smallest pizzeria owners. I can't mention delivery drivers and not directly mention the Hickey (not) Brothers over at VROMO and their restaurant-centric delivery management software. 😊
When you're looking for signs that we're at or nearing a bottom, some of the above are worthy of attention and consideration.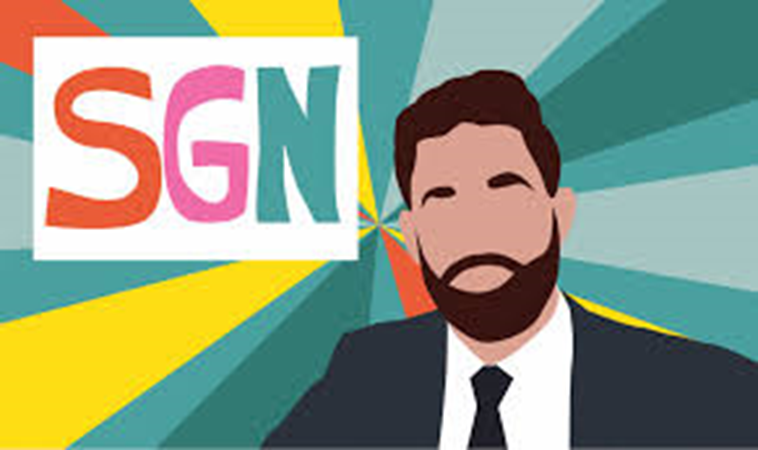 ---
---
TECHNOLOGY
Imagine a world where we engage with bots regularly and it's a normal part of our existence. Imagine your groceries and food orders brought right to your door by an autonomous vehicle. Well, no need to imagine any longer. Autonomous bots are here and they are already riding the streets you walk on.
In 2022, Ottonomy launched autonomous delivery from Curbside to Last Mile across North America, Europe and Middle East. One of 40 companies selected for LG Nova's Mission for the Future Program, Ottonomy is driving innovation with scalability in 2023
Branded partner Ottonomy just unveiled Ottobot Yeti, the first fully autonomous unattended delivery robot on the market, ideal for curbside, first mile and last mile deliveries, locker integration and automating the return process for retailers.
—read the full press release on Ottonomy.IO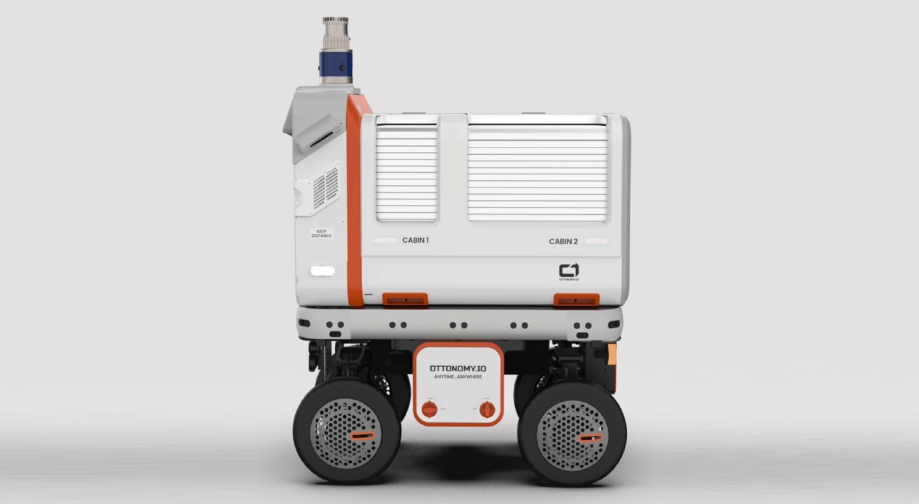 As delivery volumes skyrocket bots offer a more efficient and greener shipment solution. Not only that but they solve for one of the greatest challenges of the last-mile delivery sector - labor. Research suggests that it accounts for more than 53% of total shipping costs. Given this plus many other hurdles, experts believe that autonomy is the way forward for future growth and profitability.
Last-mile deliveries made simple with the Ottonomy, watch the Ottobot in action. To learn more about Ottonomy, please visit: https://ottonomy.io/ or download the Ottonomy Press Kit.
---

The Access Hospitality Network is off and running!
If you're interested (and only if you're an accredited investor), please consider signing up for Branded's Access Hospitality Network. This is our very own investment club & community that will be afforded unique and differentiated investment opportunities. Commentary shared with the Network will focus on the M&A and Capital Markets associated with this industry and this emerging alternative asset class. There are no dues or membership fees. Members of the Network will benefit from specialized publications, thought leadership, proprietary deal access, exclusive events and more!
If you're interested in joining The Network, please click the link: Access Hospitality - powered by Branded Hospitality Ventures.
---
---
FINANCE & DEALS
Steep drop in private equity fund launches in 2022
—Read the article from S&P Global Market Intelligence
A total of 481 private equity funds were launched globally year-to-date through Dec. 19, 2022, representing a 67% decline from 2021 when 1,464 funds launched, according to S&P Global Market Intelligence data.
Some factors that slowed the pace of new funds were macroeconomic, such as record-high inflation, multiple interest rate increases and slowing growth that shaped the worldwide economic landscape in 2022.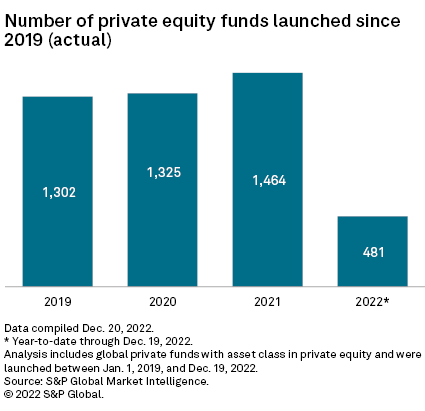 Companies are entering 'margin preservation mode,' strategist explains
—Yahoo Finance
iCapital Chief Investment Strategist Anastasia Amoroso joins Yahoo Finance Live anchors to discuss Fed minutes, the battle against inflation, rate hikes, tech, a tight labor market, ADP jobs data, and the outlook for the economy.
Restaurant Industry Movers in the Market
—Data as of 1/6/23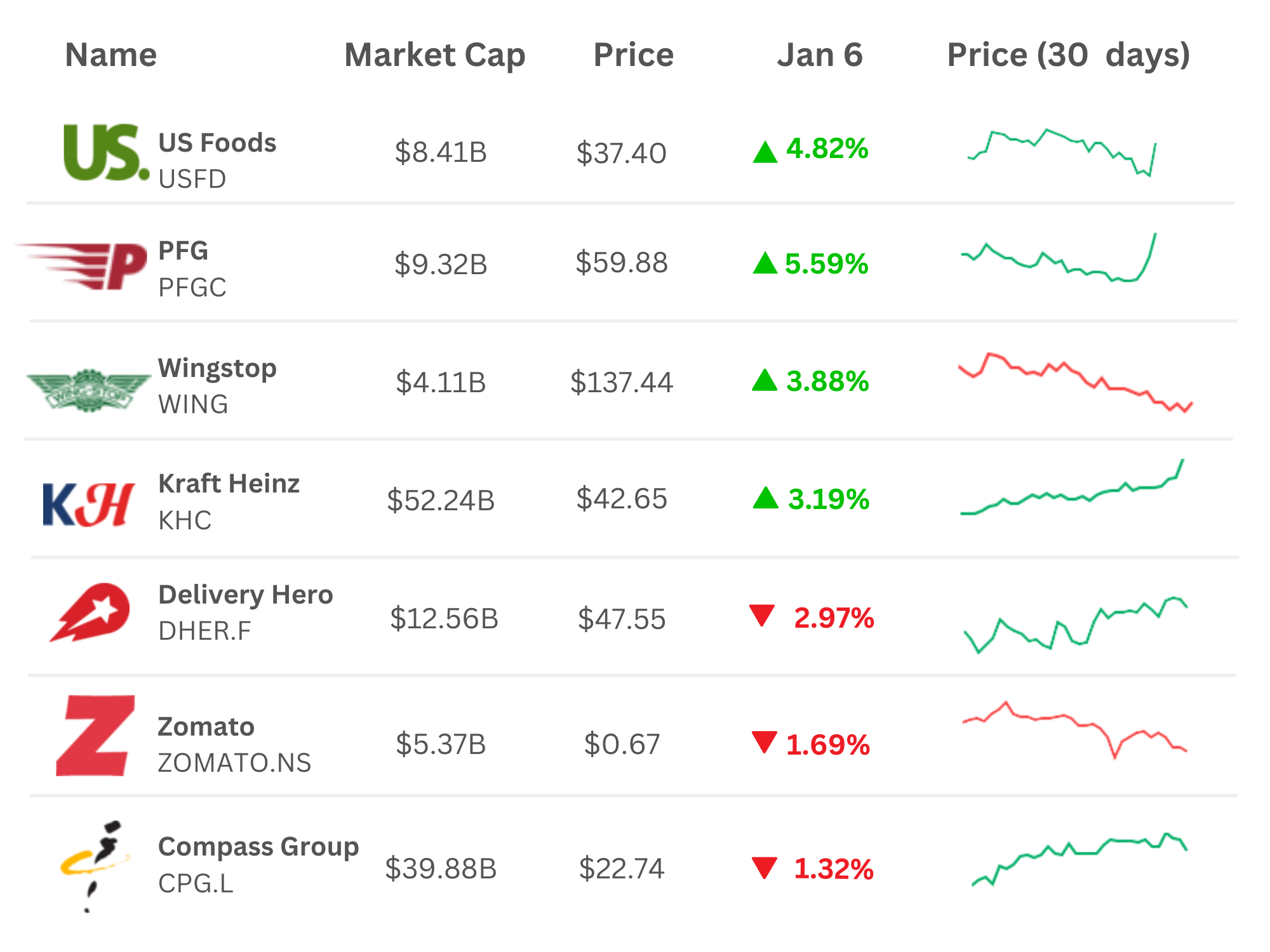 ---
---
BUSINESS
Tech is no longer a nice to have, it's a need to have. For a restaurant to be successful in today's world it must be agile and adapt quickly to changes in procedures and protocols.
Below please find a few insights from some of the largest consulting firms in the world.
---
---
PODCAST
Thursday, January 5th- Hospitality Hangout: In the latest episode of Hospitality Hangout, Michael "Schatzy" Schatzberg "The Restaurant Guy" and Jimmy Frischling "The Finance Guy" chat with Tablz chief executive officer, Frazer Nagy. Tablz is an immersive 3D booking experience that is redefining the future of dining by enabling diners to select and book a table of their choice.
Nagy talks about getting started in the restaurant industry, he says, "I think like a lot of successful founders and a lot of people in our space that make this jump, it's because we started in the industry. I was 13 when a family friend got me working as a banquet server at a golf course for weddings." He adds, "I've just been in the industry my whole life, from busing to dishwashing, a little bit of even prep cooking. But I always had the gift of the gab. So the minute I turned 18 it made a lot more sense for me to be on the floor."
Listen to the full episode on Spotify, Google Podcast, Apple Podcasts, or Amazon Music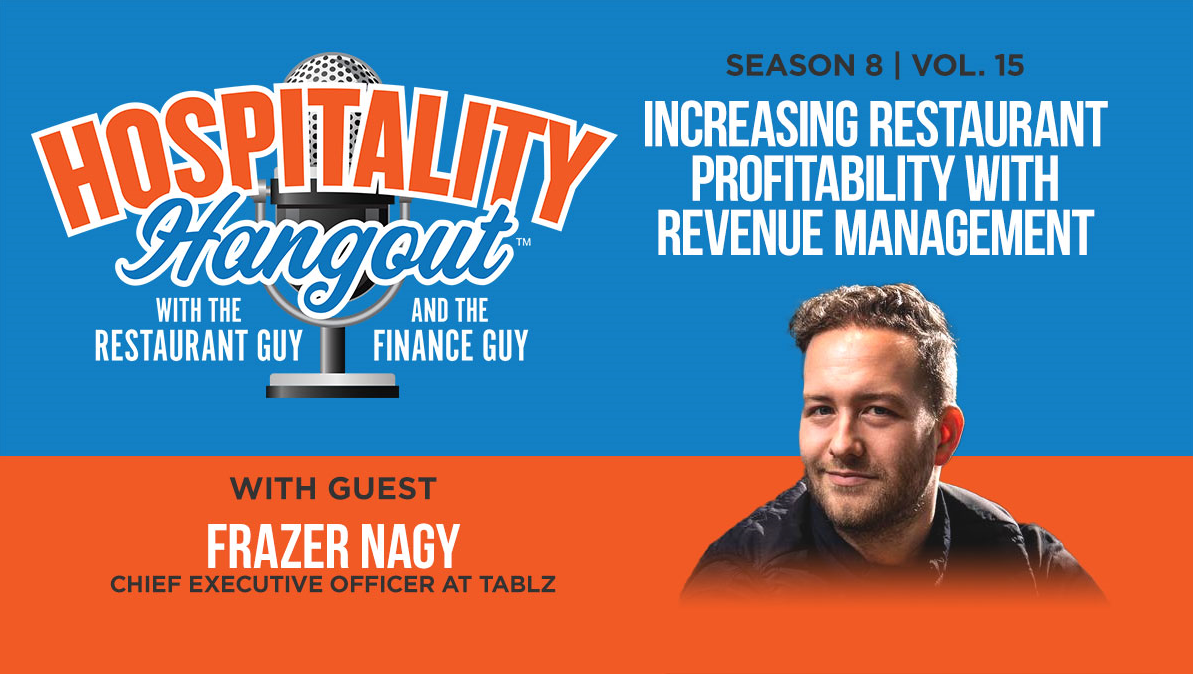 ---

Are you looking for a tech solution? A new partnership? Or maybe an easy way to built your tech stack??? Check out BOOM a food service marketplace!‌
‌‌
‌BOOM a food service marketplace! is a digital ratings and review platform providing best in class technology, innovation, professional services and suppliers for the entire spectrum of the hospitality industry.‌
‌‌
‌Want to learn more? Click HERE or contact us at boom@brandedstrategic.com
---
---
IN THE NEWS
Hospitality Tech and F&B Innovation IN THE NEWS:
We love to highlight Food Service & Hospitality news, especially when it's Partners & Friends making it!
And in other News…please see some of the stories that caught our attention and that we're paying attention to. This week was loaded with headlines and news!!
---
---
MARKETING
🥇HOW TO WIN 2023!!
There are already 300 people registered for the Branded Restaurant Marketing Summit happening Jan 25th & 26th!
And we are now just announcing our very first live steam happening during the Summit!
YOUR RESTAURANT MARKETING QUESTIONS ANSWERED
>> Multi-Unit Edition
Panelists: Alonso Castañeda from Savory Restaurant Fund, Adam Golomb from Primanti Bros. Restaurant and Bar, Julie Wade from Taziki's Mediterranean Cafe
Host: Rev Ciancio from Branded Hospitality Ventures and Handcraft Burgers and Brew
Panel description: Restaurant marketing is a whole lot easier when you have the right tips, tricks and tools.
How do you get more people to find your restaurant locations when they search Google for what they crave?
How do you get the most out of your loyalty program?
What's the best way to stop 1-star reviews?
What are the most effective ways to increase new guest acquisition?
Get the answers to these questions, and any others you have, about restaurant marketing! Join this live panel discussion and get all of your restaurant marketing questions answered.
REGISTER NOW FOR THE SUMMIT .... ITS FREE!!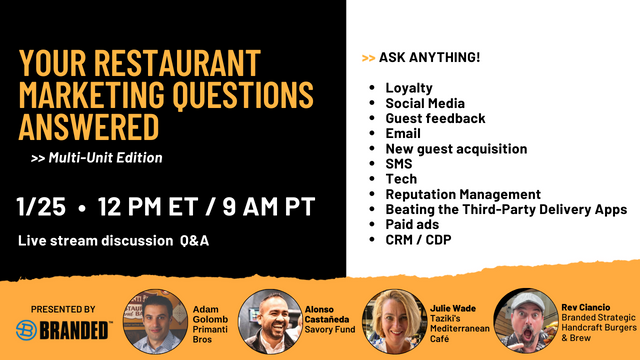 ---
That's it for today! I wish you a wonderful weekend!
See you next week, (about the) same bat-time, same bat-channel.
It takes a village!
Jimmy Frisch
Co-Founder & Managing Partner
Branded Hospitality Ventures
jimmy@brandedstrategic.com
235 Park Ave South, 4th Fl | New York, NY 10003
---
Branded Hospitality Ventures ("Branded") is an investment and advisory platform at the intersection of food service, technology, innovation and capital. As experienced hospitality owners and operators, Branded brings value to its portfolio companies through investment, strategic counsel, and its deep industry expertise and connections.
Learn more about Branded here: Branded At-A-Glance_Dec 2022