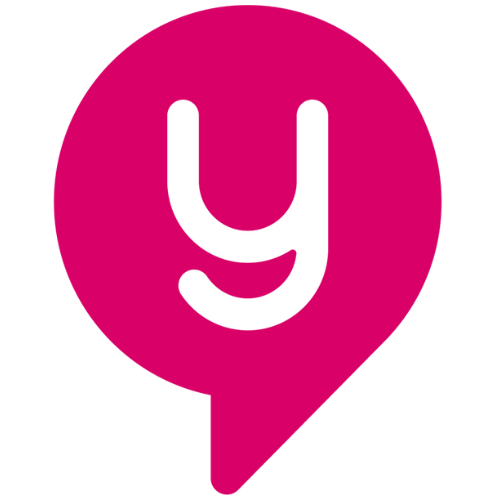 Together with Yumpingo
Next-Generation Customer Experience Management Platform
Friends of Branded!
Happy Saturday and I hope everyone had a great week!
While it was a shortened week because of the Memorial Day holiday, as I'm sure many of you feel, that really just means we've got to get our work done in a 4-day work week! Long weekends are AWESOME, but I find you also pay for them on other side (I know, high quality problem and it's good to be busy).
The open rate and feedback from last week's Hospitality Headline were both as high as ever. I can attribute that to any number of things, but there was particularly a great deal of feedback on the "est" section? What do I mean by the "est" section? It's the section that included the letters "est" at the end of words like coolest and best (although the "est" in the word "best" really dominates that word entirely, right?). 😊
The "est" words are often spoken at weddings and by the Best Man or Made of Honor when they really don't know what to say about the person they're speaking on behalf of, so they default to things like "prettiest," "smartest," "funniest," "loveliest," and so on.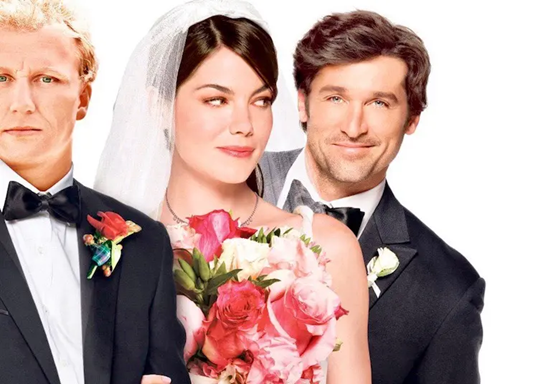 In the category of TMI (although aren't we really past my even pretending to have a filter with this audience?), my brothers and I have been known to "rate" wedding speeches (I'm sorry, not sorry, but it's true). I personally flag the use of words with the "est" in them b/c honestly, in a world with 7.88 billion people, what are the odds you even know the prettiest, smartest, and funniest person? I'd have to say the odds are incredibly low! I prefer to see the words "among the" or "as far as I know" proceed these "est" words. But I digress and let me get back to the topic at hand.
I think the responses to my "est" words garnered responses b/c I was giving my opinion; I was putting it out there and that, I believe created the engagement and (overall good) banter from readers that wrote to me.
I once heard a line or a joke about a businessperson wanting to work with one-armed accountant. Why? So that the accountant couldn't say, "but on the other hand."
I think people that take a position, share a view and I dare say have a conviction are interesting to speak and hear from. I'll take a line from the CEO of one of Branded's portfolio companies where she suggests that conviction is a very good thing but should not be held so tightly so that the person remains open to other ideas, thoughts or otherwise. I agree with this view (thank you KTS), one should have conviction, but don't hold it so tightly that you're not open to new information, ideas or insights that might allow you to recalibrate your conviction.
This week may have been short, but it was fully LOADED.
One topic that seemed to be coming up everywhere I tuned was about emerging restaurant brands and the important role they're playing in our industry.
This was a key point of discussion with one of Branded's favorite and most important corporate partners on Wednesday. It was also the centerpiece and focus of an event Schatz and I were fortunate to be included in and was, the BEST event we got to hit this week.
On Thursday night, our friends at Trispan, CohnReznick, Golenbock, DC Advisory hosted an event at the James Beard House titled "Investing in Emerging Restaurant Brands."
First of all, 3 out of the 4 hosts are not just friends of Branded, but people where we have a most meaningful and important relationship (IYKYK). That factoid alone not only inspired Schatz and I to rally for this event, but to come in hot and with the energy and enthusiasm warranted for a night down at the James Beard House!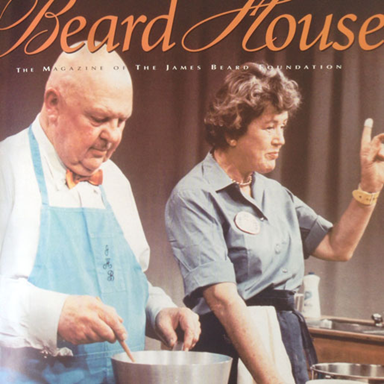 This event was very much focused on emerging brands and the menu was curated by James Beard Nominee Chef Skai Young from Lolo's Seafood Shack with hand selected tequila pairing from Cierto Tequila, a luxury award winning tequila brand. Jeffrey, the bartender downstairs and Jim Ruane, Cierto's Chief Growth Officer, who spent the majority of his time at the upstairs bars, both had (wonderfully) heavy hands with their respective pours.
Some iconic and tremendous emerging brands were also in attendance, so while I risk offending many when I highlight only a few, I'll give shout outs to Rosa Mexicano, Naya and Maman (again, IYKYK).
With respect to the event, I spoke with one of the partners at Trispan specifically and expressed my most positive views on how perfectly it was all executed (and there's NEVER anything easy about that). As prolific hosts of events and now with our signature "Cocktails & Connections" taking place across the country in connection with our barnstorming conference schedule, I appreciated that he took my praise with the admiration, respect and seriousness in which it was intended. For those that want to know the (not remotely) secret sauce of great events, it's really quite simple: the people, the place and the F&B. Stated more simply, it's the "5 P's" (Proper Preparation Prevents Poor Performance).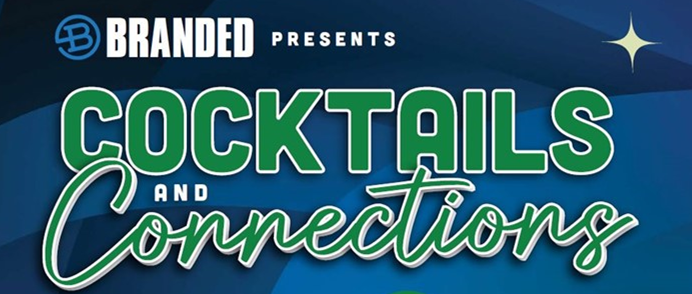 My continued obsession with emerging brands is the understanding and embracement that these restaurants are being built with far more intentionality when it comes to the guest and specifically with tech stack in mind (come on, you knew this had to come back to tech & innovation, it's what this newsletter is all or at least mostly about).
Over 2/3rds of the restaurants in the US are comprised of SMBs (small and medium-sized businesses). Historically, restaurants don't launch with a 5-year tech plan and roadmap. Think bootstraps and duct tape. Emerging restaurants are traditionally underfunded and getting the joint operational and opened is the objective. We then use our agility, creativity, and determination, that restaurant operators are most well-known for, to figure the rest out.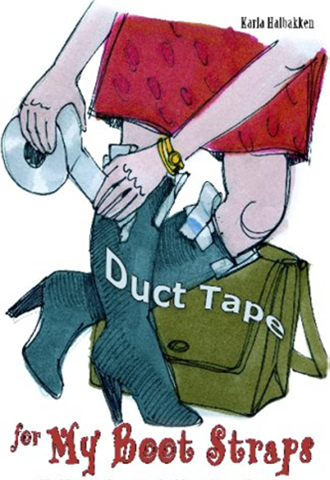 That was then and this is now my friends.
You think it was an arbitrary or random decision that Shaquille O'Neal's casual chicken concept, Big Chicken, and led by friends of Branded, CEO Josh Halpern and SVP Franchise Leadership, Samuel Stanovich selected PAR Technology's Brink, Data Central and PAR Pay? Of course, it wasn't. This was a most clear and specific example of a brand choosing a partner early in its growth phase to ensure that it avoids the TYPICAL growing pains of emerging brands.
You think decisions and intentionality like this are limited to only the most well-funded and largest emerging brands? No sir! Not even close. The digitization of our industry also represents the democratization of our industry.
I believe everyone in our industry is aware of our friends at Olo and its prowess, and I dare say, even dominance in the enterprise market to help the largest brands in the world scale online ordering and delivery. But do you know who is focused on the SMB market to ensure they also have access to modern solutions and premium online ordering and delivery services? Branded's partners at Chowly! How good is Chowly in working with emerging brands? Fantastic question and I'm glad you asked!
Out at the NRA Show and Fast Casual's Top 100 Movers & Shakers gala, 5 of the Top 10 2023 winners were customers of Chowly!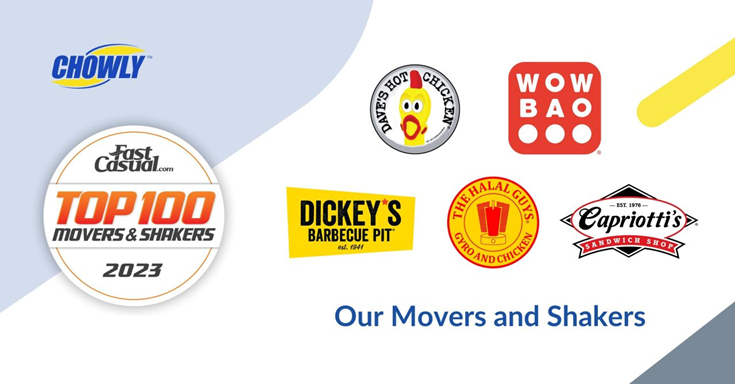 As longstanding readers of the Hospitality Headline know all too well, Branded's agile and integrated investment & solutions platform is focused on operators and the technology & innovation that helps address the most pressing issues, challenges, and opportunities. We admittedly lean heavily into the SMB market and that's why we love emerging brands so much. The tools that are available today to these emerging brands were NOT available to us when we launched our own restaurants almost 30 years ago.
Nostalgia is wonderful and a beautiful thing and deserves to be admired and respected. But how many of you are still using rotary phones? How many of you have NEVER used a rotary phone?
Tech & innovation are a most meaningful part of the transformation of the hospitality industry and are proving to help us pave the way for a more efficient and stable industry! Technology is NOT the job killer so many people think it is or will be. Tech & innovation are enablers for a better, stronger, (faster) industry. Emerging brands understand this as well, if not better, than everyone else and that's why Team Branded loves them so much and enjoys working with them!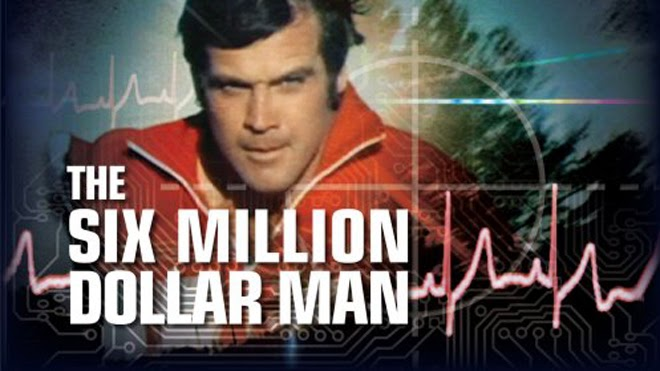 The jobs report that came out yesterday shows signs that the US Labor Market is resilient with strong hiring in the month of May. You can find plenty of information online about that report, but it wasn't lost on me that the service providers, including restaurants have been a driver of job gains this year.
Restaurants and bars added 33,000 jobs in May. According to one article I read from WSJ, Red Robin Gourmet Burgers, a 500-location chain, executives have added more positions to keep up with customer demand and to refocus their restaurants on better service.
The article goes on to talk about Red Robin (the owner of one of Schatz's favorite jingles) and its hiring more bussers and kitchen managers as well as increasing training and incentive pay for managers. Have wagers gone up? ABSOLUTELY, but so has productivity and revenue according to G.J. Hart, Red Robin's CEO. Hart said the moves are intended to reverse decisions from previous years when the company used a more bare-bones approach to staffing that led to declining sales and frustrated customers.
Understaffed locations would shut down whole sections of the restaurant and make customers wait for the remaining tables, and additional staffing means that is no longer happening, according to Hart. He added in this article by Gabriel T. Rubin "It's getting a little bit better on the labor front, but you still have to make people feel wanted, make people feel special."
You're going to see much more from Branded in the emerging restaurant brand space. Don't get me wrong, Branded loves the many old school joints we have the privilege of hitting often and we don't expect them to change all that much (and we're happy they're not going to change). I also promised my Dad there's nothing Branded is doing in this most important transformation of our industry that's going to mess up some of his favorite joints, Nicolas, Elios or Home Kitchen.
The industry is being transformed, technology & innovation are an important part of the transformation and just like how your kids are savvier than you are when it comes to smart phones and the myriad of devices and technological innovations that are touching EVERY part of our lives, the emerging brands will show us the way forward.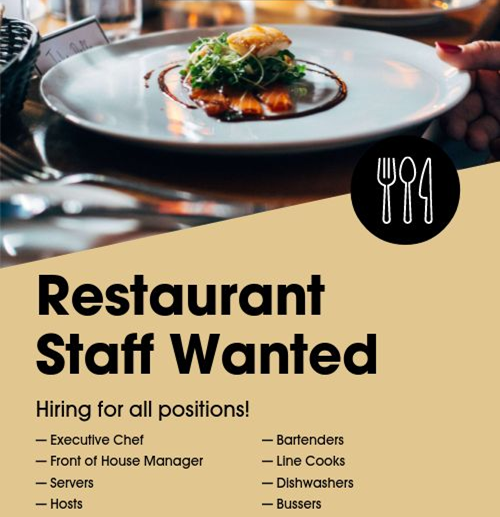 Finally, and for the explanation of the photo and title of this week's edition of the Hospitality Headline.
Julia Child, a most famous chef, author, and television personality, made French cuisine accessible to American audiences. Julia Child revolutionized American cuisine through her French cooking school, award-winning cookbooks, and world-renowned television programs by presenting an approachable version of sophisticated French cooking to her eager audience for four decades. She was one of the first women to host her own cooking show on television.
It was a single meal that forever changed Julia Child's life and American kitchens with it. It featured a mild, white-fleshed fish served in a butter sauce. The legendary American chef stepped on French soil in 1948 for the first time when she was in her late 30s and didn't know how to cook – at least not yet!
The title of this week's edition is just part of a quote from Julia Child and appeared in her book "My Life in France." The full quote is: "Remember, 'No one's more important than people'!" In other words, friendship is the most important thing—not career or housework, or one's fatigue—and it needs to be tended and nurtured."
Julia Child was not just an award-winning chef, author and TV personality, she was also an educator in far more than just French cooking. With respect to the quote, I wholeheartedly agree with her and as Schatz & I enjoyed the evening at the James Beard House on Thursday night, we saw the below photograph (on the wall across from the downstairs bar) and this week's Top of the Fold section came to life.
As always, there's a lot to cover below. Let's go!
It takes a village.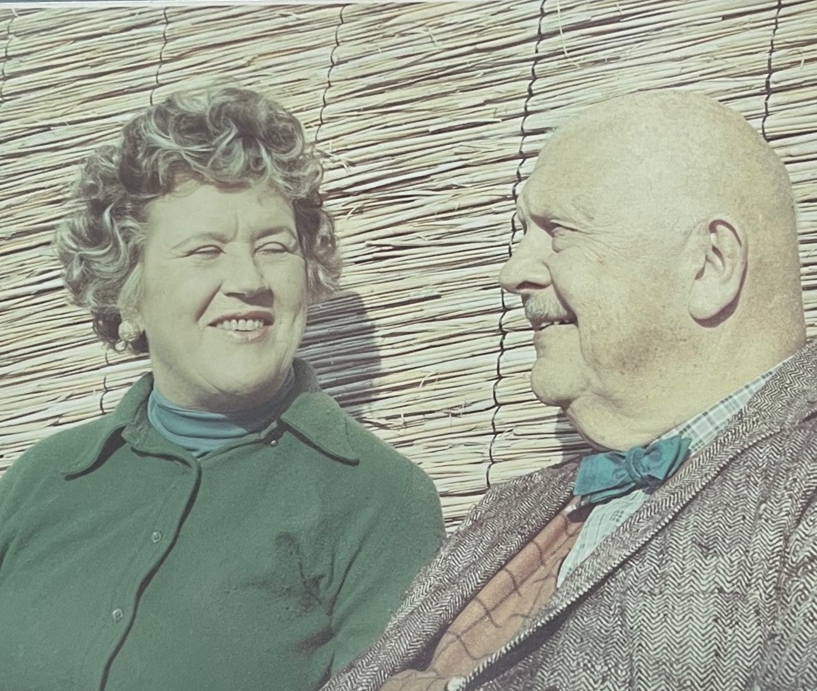 ---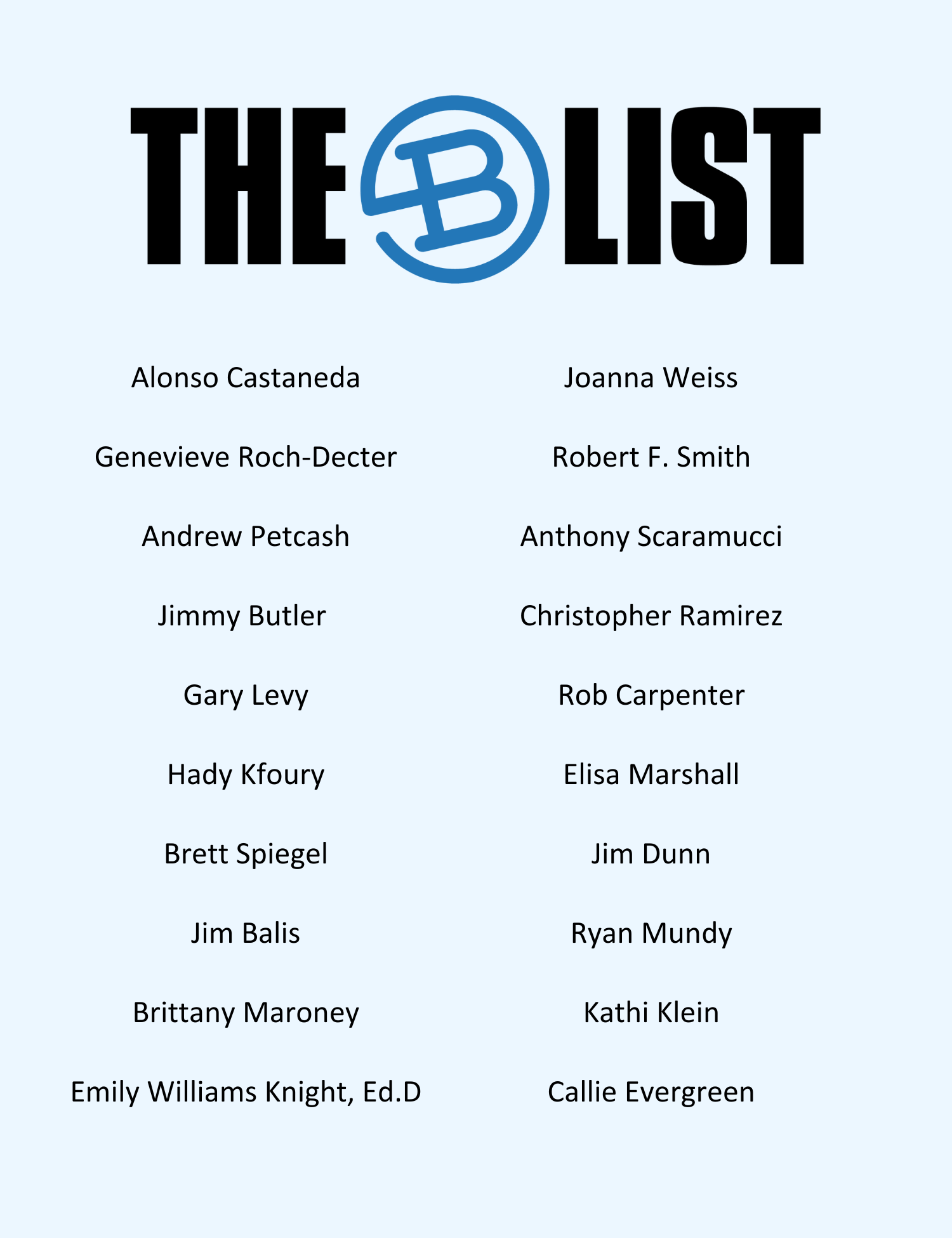 ---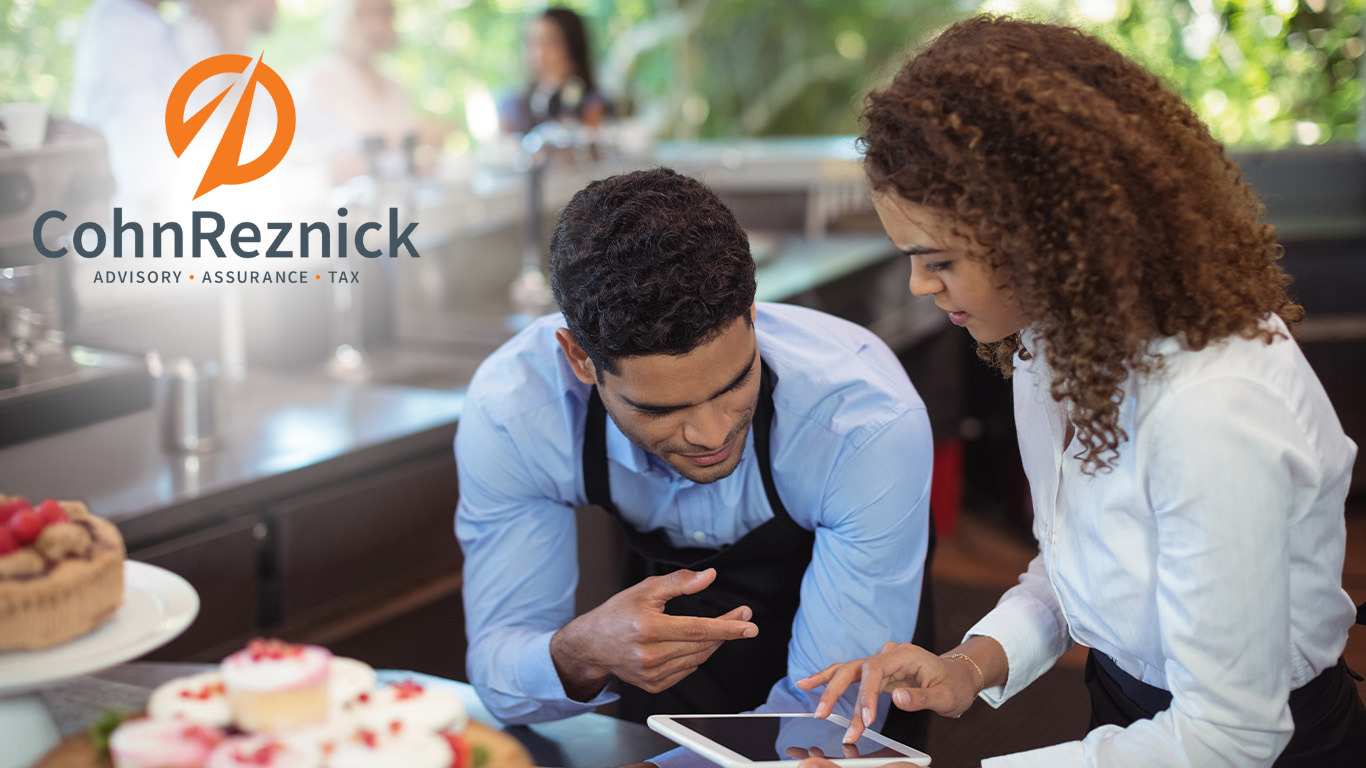 MAXIMIZE VALUE, IMPROVE PERFORMANCE
Learn how the Hospitality Industry advisors from CohnReznick can put you at the forefront of advanced financial, operational, and risk management strategies.
Learn More
---
TECHNOLOGY
📰 HOT OFF THE PRESS! After a successful proof of concept (PoC) Branded partner Ottonomy, a leading US deep tech startup providing contactless deliveries using fully autonomous robots, received an investment from Aeroporti di Roma Ventures.  
Ottonomy, the trailblazer of customer experience, has shown just how seamless and exciting their technology can be. Picture this: Ottonomy's fully autonomous robots zipping around, bringing joy and convenience to travelers at the airport. Well I guess I should say, don't imagine it because IT'S HAPPENING RIGHT NOW!
Thanks to Ottonomy's participation in the supercharged "Runway to the Future" acceleration program at the Hub in September 2022, air passengers can now indulge in the ultimate consumer experience. With a simple tap on their phones, they can order fabulous items and have them delivered straight to their gate. No lines, no hassle—just pure digital magic.
During the incredible PoC at Fiumicino International Airport, Ottonomy achieved some jaw-dropping milestones:
More than 150 km traveled in terminals by Ottobots
Zero accidents at the airport
More than 300 clients used the service
Three minutes delivery time on average
"We are honored to continue to work with ADR Ventures and the Innovation Hub to further the impact and convenience in the airport environment using technology," says Ritukar Vijay, CEO of Ottonomy. "ADR is truly committed to being a leader in innovation and bringing excellence and new experience to its customers. The partnership and a multiyear contract with ADR is at the forefront of the future of the travel experience for customers all over the world."
---
FINANCE & DEALS
What Is The Fear And Greed Index And How To Use It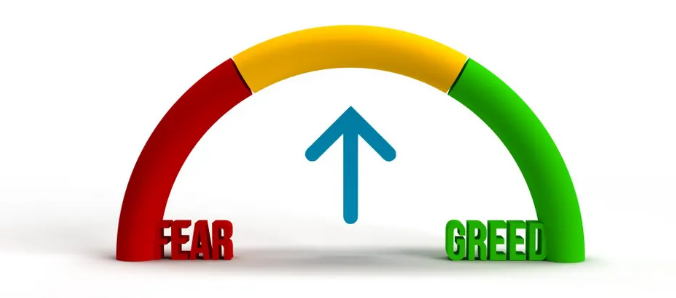 In a perfect world, stock prices would always reflect underlying value. But as you know, the financial markets are not perfect. A major source of that imperfection is human emotion, which aggregates into prevailing investor sentiment. Broad sentiment trends can untether prices from value, pushing stocks higher or lower than they should be.
—Read the article from Forbes
Restaurant Industry Movers in the Market
—Data as of 6/2/2023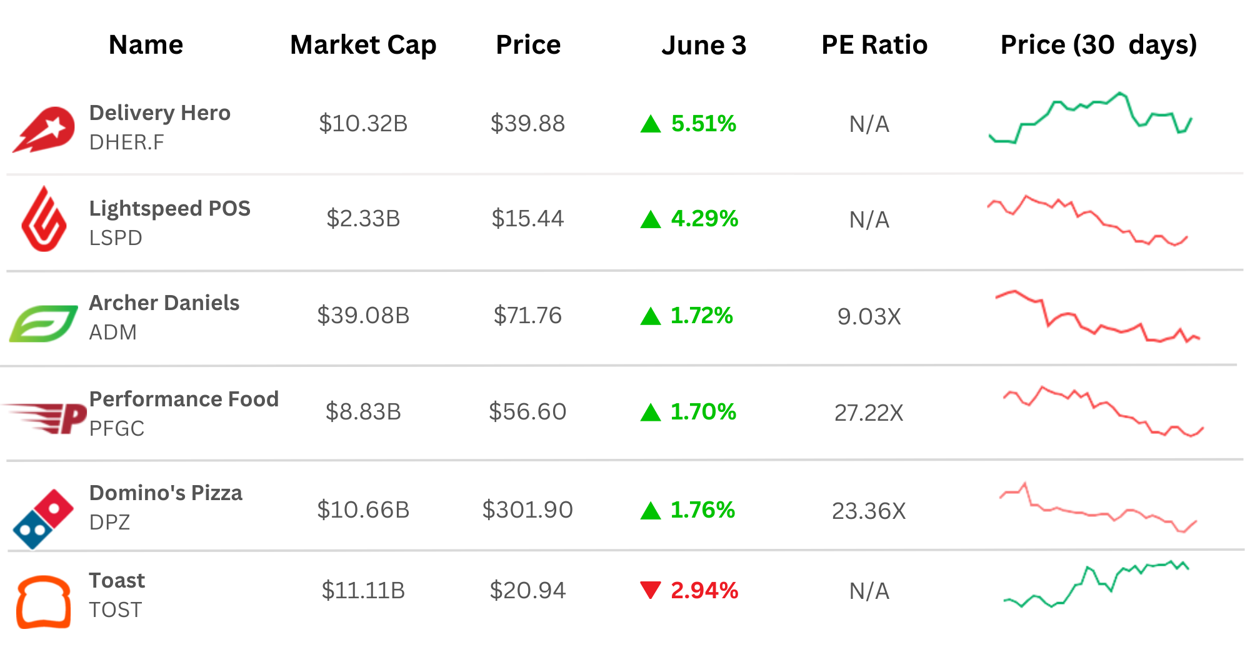 ---
BUSINESS
Artificial Intelligence (AI) has become the talk of the town, with headlines like "Embracing the AI Revolution," "The 15 Biggest Risks of Artificial Intelligence" and "AI: A Blessing or a Curse?" dominating the internet. It seems like every newsletter I come across delves into the latest developments, advancements, disruptions, and concerns surrounding AI. Amidst the uncertainty and acknowledging the potential risks associated with this new technology, one thing is crystal clear—it's here to stay.
Accenture recently published an enlightening article revealing that a staggering 80% of companies plan to increase their investment in Responsible AI, while 77% consider AI regulation a top priority. These statistics reflect the growing recognition of the need to harness AI's power responsibly and with a clear framework.
You've probably heard the famous saying "ask for forgiveness, not permission." Well, my partner Schatzy and I for one have never participated in such recklessness (winky face). We prefer to play by the rules and avoid taking unnecessary risks. In all seriousness, there is a fine line between knowing when to push the envelope and when to conform to the status quo and I will say,  when it comes to playing the AI game keeping a close eye on regulations is critical.
Despite the absence of federal legislation specifically addressing AI in the United States, the AI regulatory landscape is far from stagnant. Currently, there exists a mosaic of diverse AI regulatory frameworks, both already in effect and proposed. However, industry leaders and experts are forecasting that the year 2023 will mark a pivotal turning point—the emergence of comprehensive regulations that will cast a much-needed light on the boundaries of AI.
You can check out a snapshot of AI legislation state-by-state here
Regardless of its evolution, one thing remains certain—we must  embrace AI, just as we have done with previous revolutionary innovations.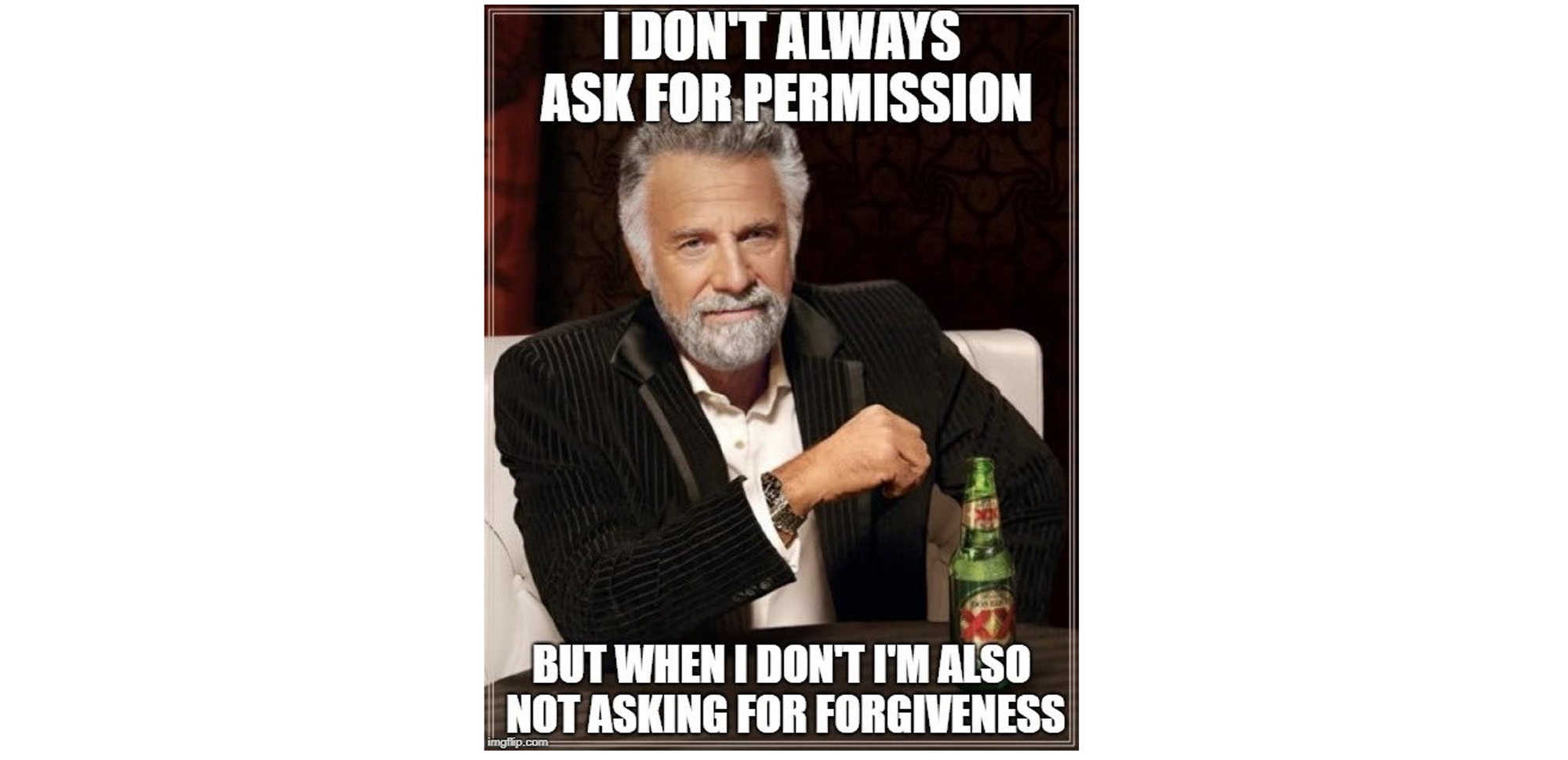 ---

Are you looking for a tech solution? A new partnership? Or maybe an easy way to build your tech stack??? Check out BOOM a food service marketplace!‌‌‌‌‌‌‌‌ Boom is a digital ratings and review platform providing best-in-class technology, innovation, professional services and suppliers for the entire spectrum of the hospitality industry.‌
We're excited to highlight our new Marketplace Partners in the Payments space!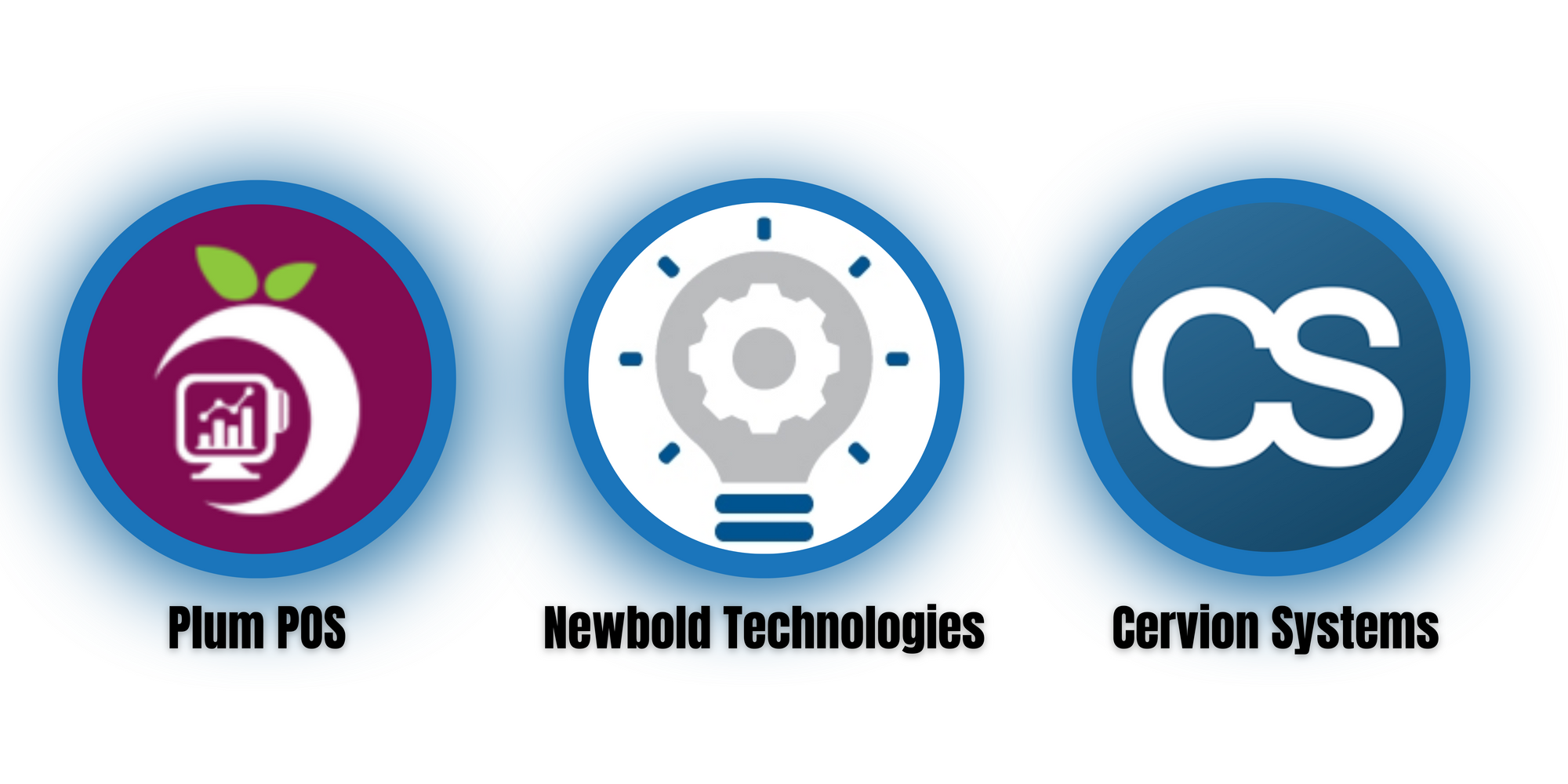 Want to learn more? Click the link in the comments or contact us at boom@brandedstrategic.com
---
IN THE NEWS
Hospitality Tech and F&B Innovation IN THE NEWS:
We love to highlight Food Service & Hospitality news, especially when it's Partners & Friends making it!
And in other News…please see some of the stories that caught our attention and that we're paying attention to. This week was loaded with headlines and news!!
---
MARKETING
Mark Your Calendar! You don't want to miss this webinar!
4 Ways to Boost Restaurant Guest Acquisition and Improve Retention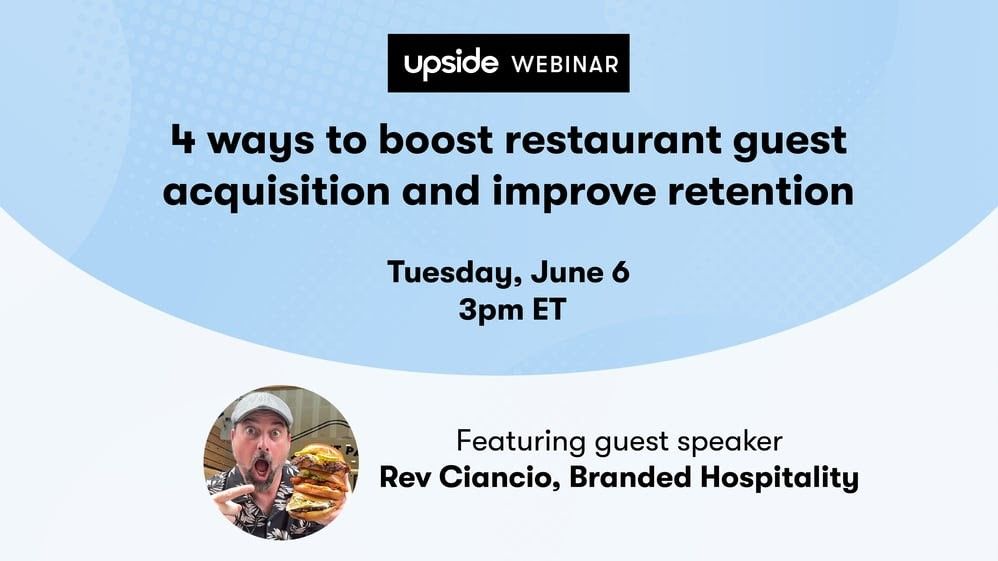 Tuesday, June 6 at 3 pm ET / 12 pm PT
You guys know me ... I always want the tactics. Show me how to do something. What are steps 1, 2 & 3 to achieve X Success Metric? I think that's the best way to help others.
And that's why I've teamed up with Upside to show 4 ways to improve your marketing efforts to increase the flow of new and returning guests. We've got actionable tips, tricks and tactics that you can implement right away to make key incremental improvements.
During this webinar, we'll help you navigate the challenges of loyalty programs, direct mail, and social media and discover how to maximize their impact.
Register now so you dont miss out!
See you on the webinar!
WHAT DOES REV DO?
*I help restaurants to build guest marketing programs.
*I help hospitality tech companies with lead generation and content marketing.
Need help?
Rev Ciancio
Branded Strategic, Head of Revenue Marketing
---
That's it for today!
See you next week, (about the) same bat-time, same bat-channel.