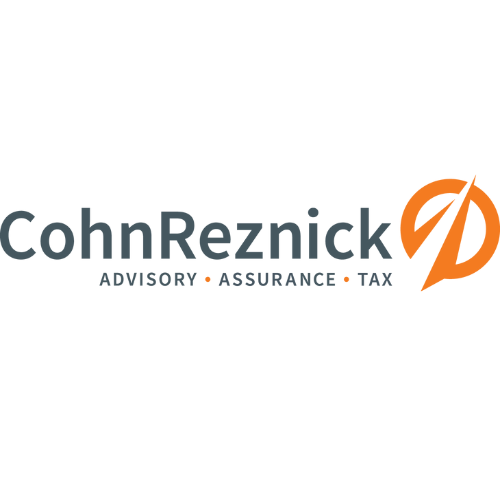 Together with CohnReznick
Serving hospitality and technology organizations through all stages of the business lifecycle
Friends of Branded!
Happy Saturday and I hope you had a great week!
This week it was announced that Willie Nelson is a newly elected member of the Rock & Roll Hall of Fame. Willie also celebrated his 90th birthday last weekend at the Hollywood Bowl in LA with a few friends including Keith Richards, Sinead O'Connor and Kate Bush.
Willie Hugh Nelson is an American singer, songwriter, musician, political activist, and actor.
For fans of Willie Nelson, I'm sure you have your own favorite songs and films that he appeared in. For me, the song is On The Road Again and the film is his cameo in Beerfest with the hilarious Broken Lizard crew.
The foodservice and hospitality industry conference season is in full swing and that means Team Branded is very much on the road again! Zoom calls have their place, but nothing beats doing things in-person. All industries have their respective conferences and while I'm admittedly biased, that doesn't change my strong conviction that hospitality conferences are among the very best b/c it brings together so many diverse players from our industry.
This week we were out in Vegas for the Food on Demand conference, which is an event that brings together key restaurant and foodservice players in mobile ordering, native and third-party delivery, ghost kitchens, virtual restaurants, catering, AI, robotics and restaurant technology. The goal of the conference is to share strategies for increasing off-premises efficiency and adding incremental sales.
When Branded first launched its investment and advisory platform, we made off-premise our most important area of focus as it was an issue that was among the most challenging to operators. While the pandemic put a spotlight on the criticality of restaurants not only being online (pre-pandemic about 50% of US restaurants were NOT online), the importance of off-premises had already been growing exponentially and was dominated by third-party platforms.
I remember one of Branded's earliest LPs asking me why we were so focused on delivery, and it seemed there was a simple solution that restaurants could just sign-up with UberEats. Problem solved. Easy-peasy, right?!?
This question or better stated, recommended solution, remains on my Top 5 list of examples of just how misunderstood the foodservice and hospitality industry is and the false sense of familiarity people outside the industry have about it. I've written previously that this industry is among the most misunderstood I've ever seen b/c those that are not part of it project their customer (guest) experiences onto it. I've also written that there is nothing remotely negative being directed here at customers for this misunderstanding b/c the familiarity this industry wishes to create with our customer base is so important, we don't even call them customers, we call them guests!
I had the privilege of speaking on a panel at FOD 2023 this year on Investing in the Future of Food moderated by my friend Andy Peskoe from Golenbock Eiseman LP and was joined on stage by my friends Brita Rosenheim from Vita Vera Ventures and Marty Hahnfeld from 858 Partners.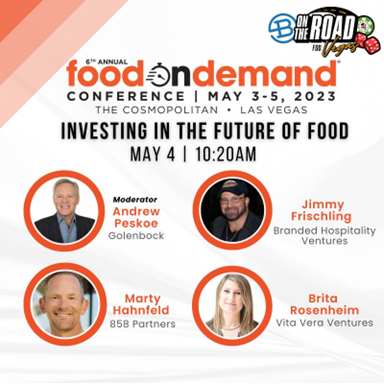 All four of us are investors in this industry we love and remain constructive and enthusiastic about it. We each approach our respective investing thesis and strategies differently (which is awesome) and believe this is an asset class that needs and deserves far greater attention.
How many industries remain as analog and antiquated as the foodservice industry (are we ahead or behind the coal mining industry) and despite the surge in technology and innovation, we're still very much in the early-innings of this game.
Speaking only for myself (b/c what would ever give me the right to speak for anyone else?), I find the path the industry is on with respect to the modernization, digitization and I dare say democratization to be incredibly exciting and important. Too many people look at this much-needed technological revolution as replacing and/or even killing jobs.
I shared with the audience out at FOD that I would only engage in a discussion about tech replacing human capital with folks that wait in line to pay a tollbooth collector and pay someone to pump gas for them.
The hospitality industry is still the second largest employer in the country (about 15 million employees) and when technology is done right, it will absolutely enhance the guest experience and raise the bar and increase opportunities for employment in this most important industry.
A highlight at this panel, for me, was the audience and specifically seeing so many of Branded's portfolio companies in attendance. At the risk of naming a few and forgetting anyone, I saw Ovation (Zack Oates), Copia (Kimberly Smith), Galley (Benji Koltai & Jonathan Press), Meez (Josh Sharkey), Bite (Brandon Barton & Natalie Wild), Hone (John Pepper), Incentivio (Rajat Bhakhri) and Brizo (Audrey Bilsborrow, Trevor Shimizu and Mike Provencher).
Each and every one of these companies represent Branded's focus on technology companies that are allies to operators and are driving sales, improving margins, and addressing real pain points and issues. From the importance of guest feedback, addressing food waste & food insecurity, menu management, kiosks (and the job of the cashier at QSRs, I said on this panel, is "dead," and if you don't believe me, just look at the success Shake Shack is having with kiosks), restaurant accounting, intelligence-driven guest engagement and data & analytics, each of these companies has aligned their solution to the needs of operators.
Led by our moderator Andy Peskoe, real questions were asked, and real answers were expected (with limited 'commercials' about the panelists' respective businesses). There's no question that we're experiencing a most meaningful risk-off environment and you can see that in the multiples in the SaaS Index (Software as a Service). While you can't paint an entire market with the same brush, the Current Index Multiple is 6.5x. This is where the SaaS Index was back in 2016. In 2021, the Multiple Index was just shy of 17x. Back during the height of the Global Financial Crisis (aka: The Great Recession), the Multiple Index was just shy of 2x.
What does this tell you about the current environment for investing in foodservice and hospitality technology? Respectfully, that's really up to each investor to answer for themselves. For Branded our focus is primarily on sales growth and churn. Our portfolio is experiencing sales growth of about 80% with several companies up and over 100% growth. I shared with the audience that I would be smiling if we saw 40% sales growth. Churn? Yes, less is more and after factoring in the usual issues associated with restaurant closings, we're seeing incredibly low churn in our portfolio.
The multiples assigned to the technology companies are based on a myriad of factors and a most important factoid that drives margins in either direction is the amount of capital being or not being deployed. Several companies I've listed above have announced the closing of up-rounds even in this most challenging environment and several others will soon have news of their own to share.
Why are some companies securing funding and even doing so at higher valuations? Well most investors will tell you it's the "Three T's" – Team, TAM (total addressable market) and Traction. For Branded, a seed and series seed stage investor, TAM is the least important to us of the Three T's.
For early-stage companies, the Team and specifically the C-suite is critical. The path to success will never be a straight line and you will need a team that will roll with the punches, adapt, and adjust when market forces become material headwinds. Traction is the "T" word for product, market, fit! You can see the success, or lack thereof, with respect to traction in sales growth and low churn. Happy customers (especially in this industry), that see value in your solution, tell their friends (and help you grow sales)! TAM is of course important but falls into the bronze category of this medal round!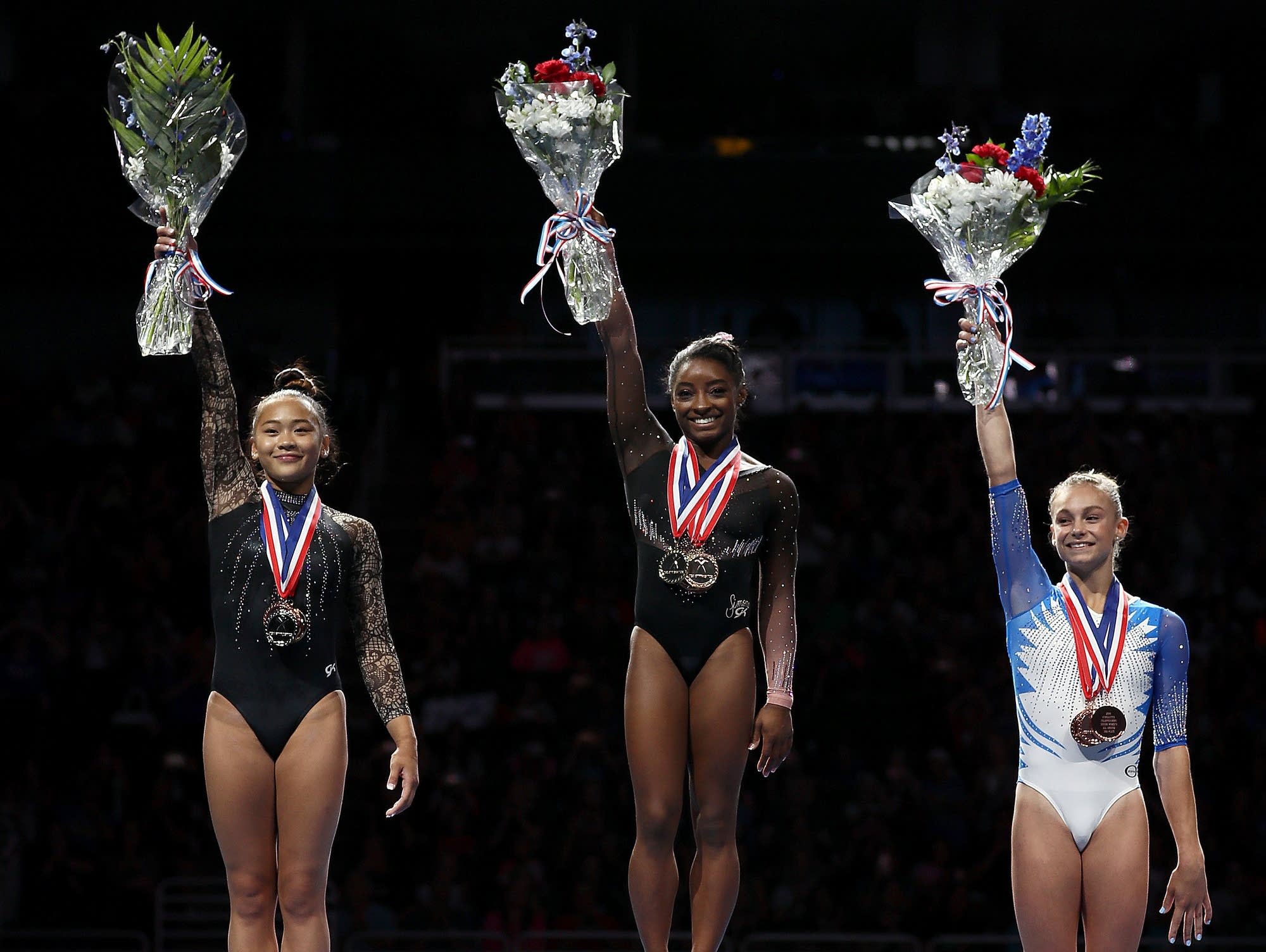 Next up for our conference barnstorming is DealMAX, presented by our friends at ACG. This is a new event for Team Branded as the focus of this conference is on middle-market growth and the M&A ecosystem. Branded has shared our sector specific expertise in all things foodservice & hospitality tech & innovation along with our operator-centric portfolio companies with the attendees. It would appear that we've struck a most welcomed cord at this event as our dance card is completely filled.
In the immortal words of the legendary Beastie Boys, No Sleep Till Brooklyn!
Away from the conference, it was a busy week at Branded, so as always, let's go!
It takes a village!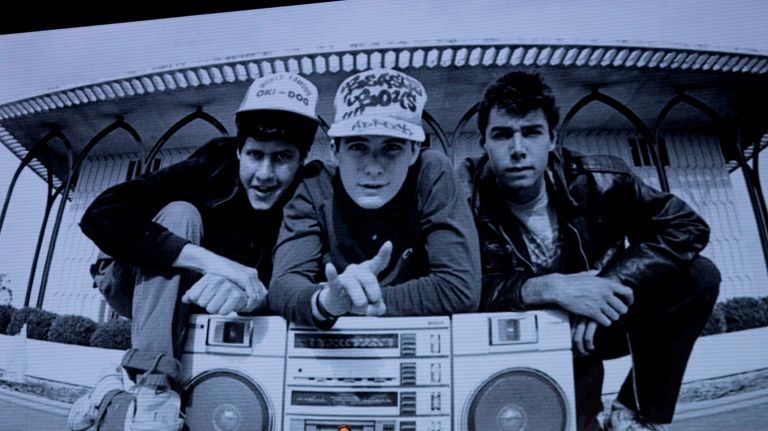 ---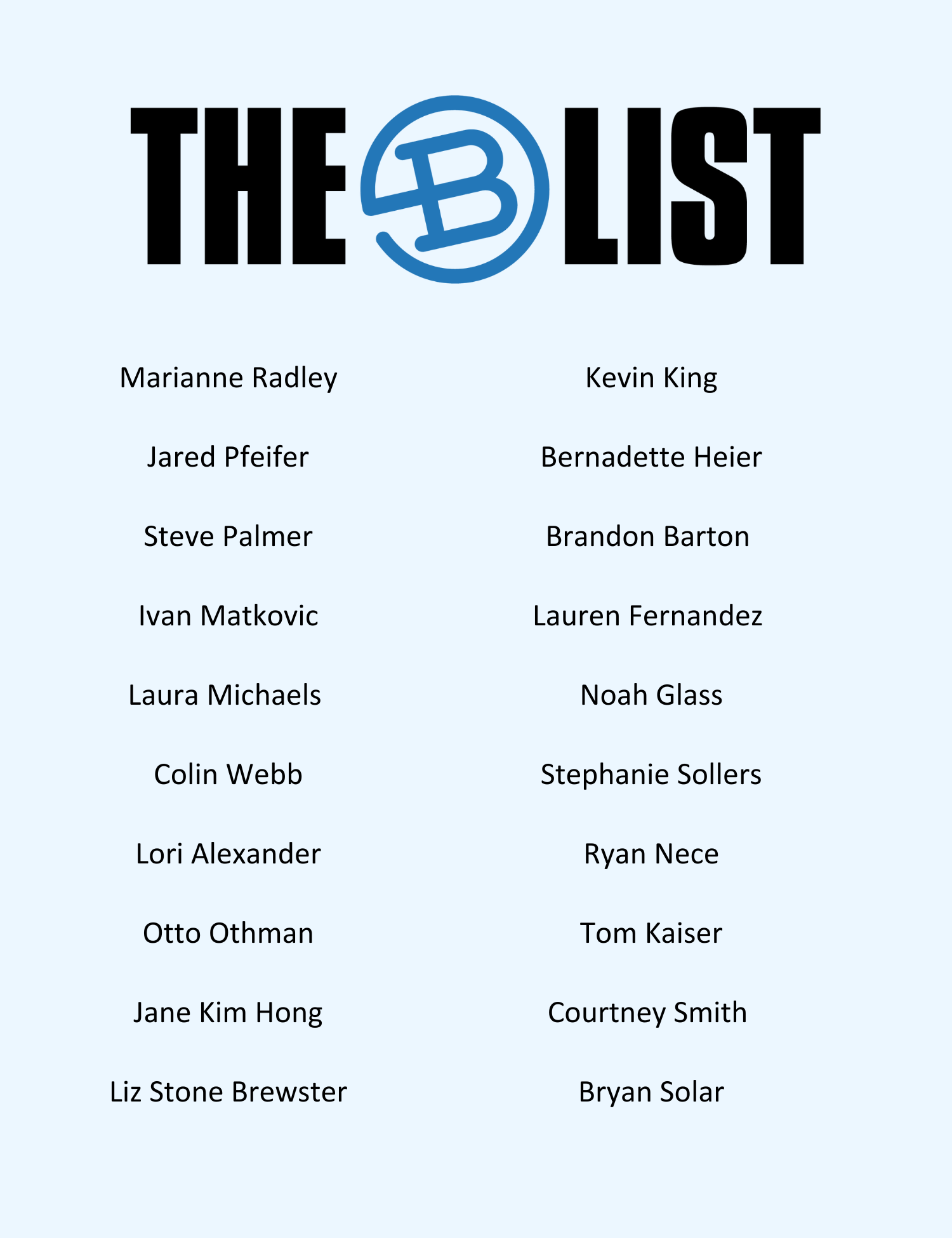 ---
MARKET COMMENTARY
On the panel discussion at FOD this week, I had some fun with a reference to Mr. Warren Buffet as I shared one of his most famous quotes about the need to "be Fearful When Others Are Greedy and Greedy When Others Are Fearful." I used this quote with the view that the super vast majority of investors were currently on the same, risk-off, side of investing at this moment.
I then saw this article in the WSJ on Thursday about something Mr. Buffet shared in his annual letter to shareholders of Berkshire Hathaway. He put forward that "Our satisfactory results have been the products of about a dozen truly good decisions," wrote Mr. Buffett, who is 92. "That would be about one every five years."
Over an impeccable 58-year career of investing, and according to Mr. Buffet, a tiny number of decisions can produce a huge amount of value.
This article by Ben Cohen wonderfully captures that "phenomenal success isn't about getting every decision right. It is about getting important decisions phenomenally right."
Mr. Buffet's investor letters are legendary and they're also insightful. As Mr. Cohen wrote, they're also simple and modest.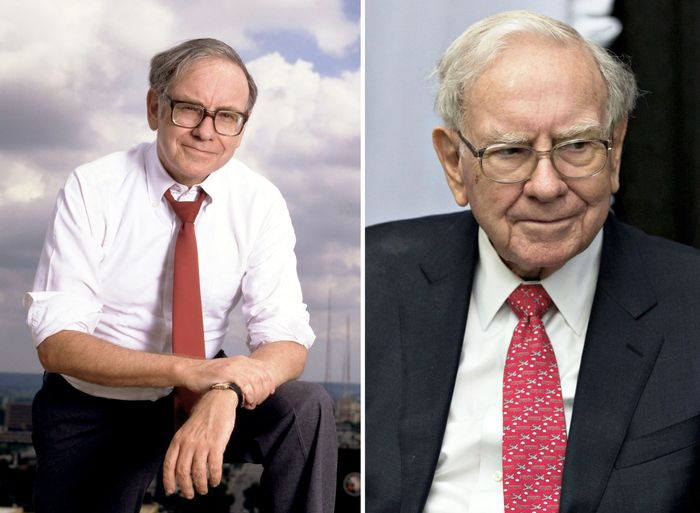 · Vizio-updates-home-screen-enhance-advertising-opportunities
Schatz and I may have been out on the road, but that doesn't mean we missed this big announcement by our new besties at Vizio and their new Branded Content Studio unit!
Yes, all the TVs at B Works are all Vizio screens, but that's NOT why this article made it into the Market Commentary section this week. It's b/c Vizio announced that its helping advertisers become the entertainment and this super-smart TV maker is teaming up with our partners at NBTV Channels and its Spirits Network and Golf Nation channels to promote shoppable content for those brands.
You think your smartphone is smart? Just wait to see how smart your TV is about to get thanks to Vizio and NBTV Channels!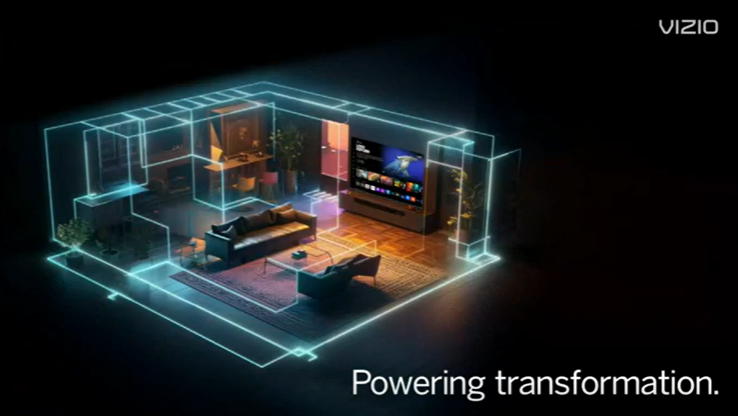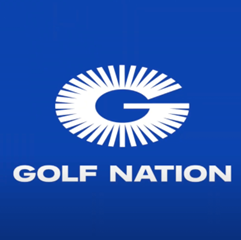 ---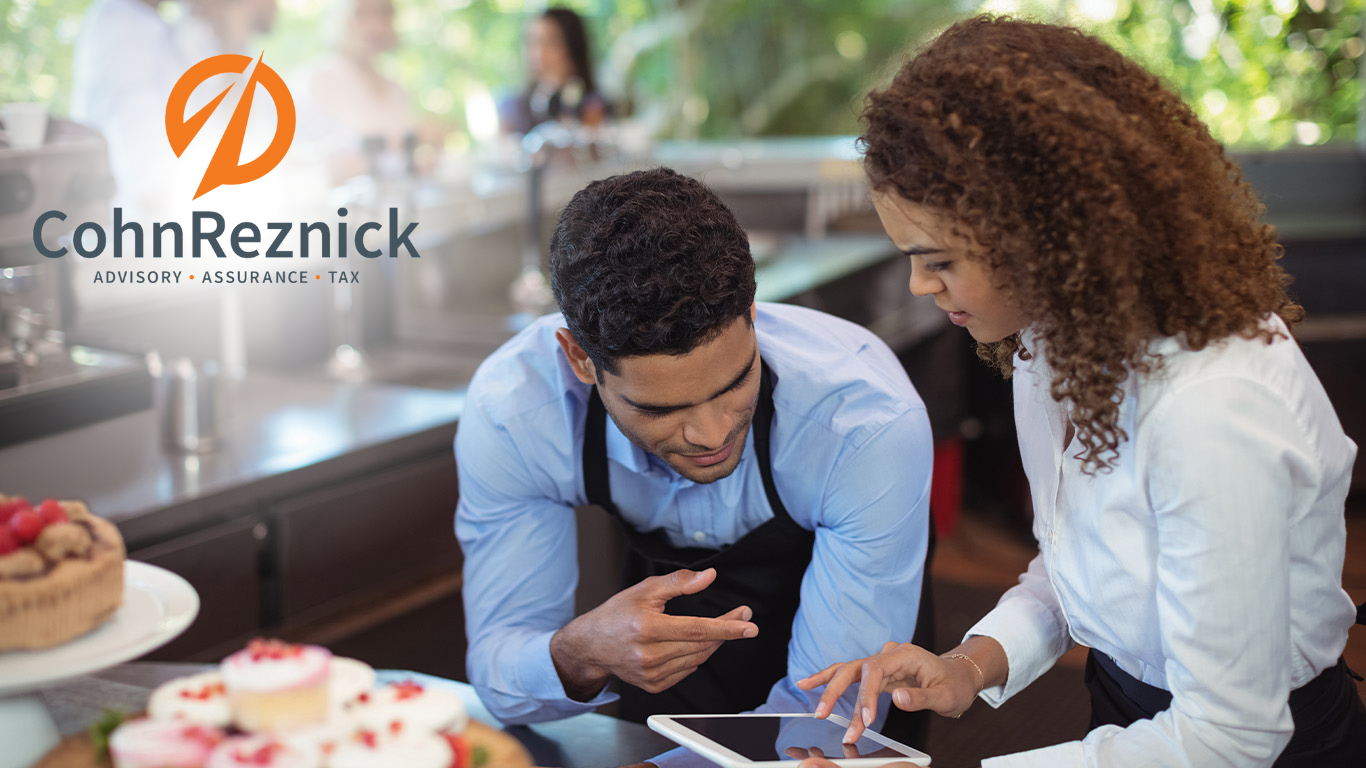 Recognizing the emerging market forces that can drive opportunity. That's what sets CohnReznick's industry-leading hospitality advisors apart.
For years, CohnReznick has understood the vital role technology plays in the hospitality industry when it comes to driving efficiencies and improving overall financial performance. Our industry leaders are dedicated to helping our hospitality clients remain competitive in the current environment by implementing advanced systems designed to generate operational efficiencies and increase profit margins.

Today, as the hospitality industry continues to change the game moving forward, we are committed to helping restaurants, foodservice operators, restaurant technology companies, and investment firms grow and succeed through all stages of the business life cycle. We provide comprehensive advisory, assurance, and tax solutions that can help them effectively manage risk, complete transactional and restructuring initiatives, and implement cost-saving technologies.
Are you ready to change your game?
---
TECHNOLOGY
One of my favorite segments on The Hospitality Hangout podcast is the Crystal Ball Moment and has become my inspiration behind this section today. We ask our guests to predict the future as it relates to restaurants technology. It's always fascinating to bear witness to the differing predictions that our guests have and over time we will know who's predictions actually came true! Of course, there's no right or wrong answer and who knows what the future holds. But if we had a crystal ball, my co-host Schatzy and I would be lounging in Santorini, sipping on Kings County while listening to Barry Manilow. Okay let's be honest, I would be listening to Barry Manilow and Schatzy would be reading Page Six. But until then we'll have to look to the experts!
We, Schatzy and I, feel like the luckiest duo on the planet to have such incredible guests on our show who gives us some serious industry insights. Recently, we took our podcast On The Road to Food On Demand, and boy, did we hit the jackpot with our guests (but you'll have to wait until our next episode drops on Tuesday to find out who they are). Each guest took part in our fun Crystal Ball Segment and what struck me was the similarity in predictions. AI AI AI!!
AI continues to evolve and and it's fascinating to see how it will revolutionize our daily lives, especially when it comes to the restaurant industry. Our friends over at Valyant AI are leading the charge in this space, with their cutting-edge conversational AI platform focused on customer service in the restaurant industry. And it seems like some big names in the industry are taking notice!
CKE Restaurants, the company behind Hardee's and Carl's Jr., has recently signed on to offer Valyant's platform in their drive-thrus across the country. Valyant's conversational AI platform, "Holly," streamlines the customer service experience, improves employee efficiency by helping reduce customer wait times, and increases upsell opportunities at the tested restaurant locations. I'm looking forward to seeing how AI shapes the future of the industry and whether our guests hit the jackpot!
---
FINANCE & DEALS
S&P 500 Rises 1.5% In April As Financial Sector Stocks Regain Some Ground
US stocks generally rose during April, as positive earnings drove several sectors higher and financial companies recovered somewhat from March's fall. The S&P 500 gained 1.5%, finishing the month at 4,169.48. The Dow Jones Industrial Average recorded a larger 2.5% rise. Smaller-cap stocks performed worse, with the Russell 2000 down 1.9% for the month.
— Read the article from S&P Global Market Intelligence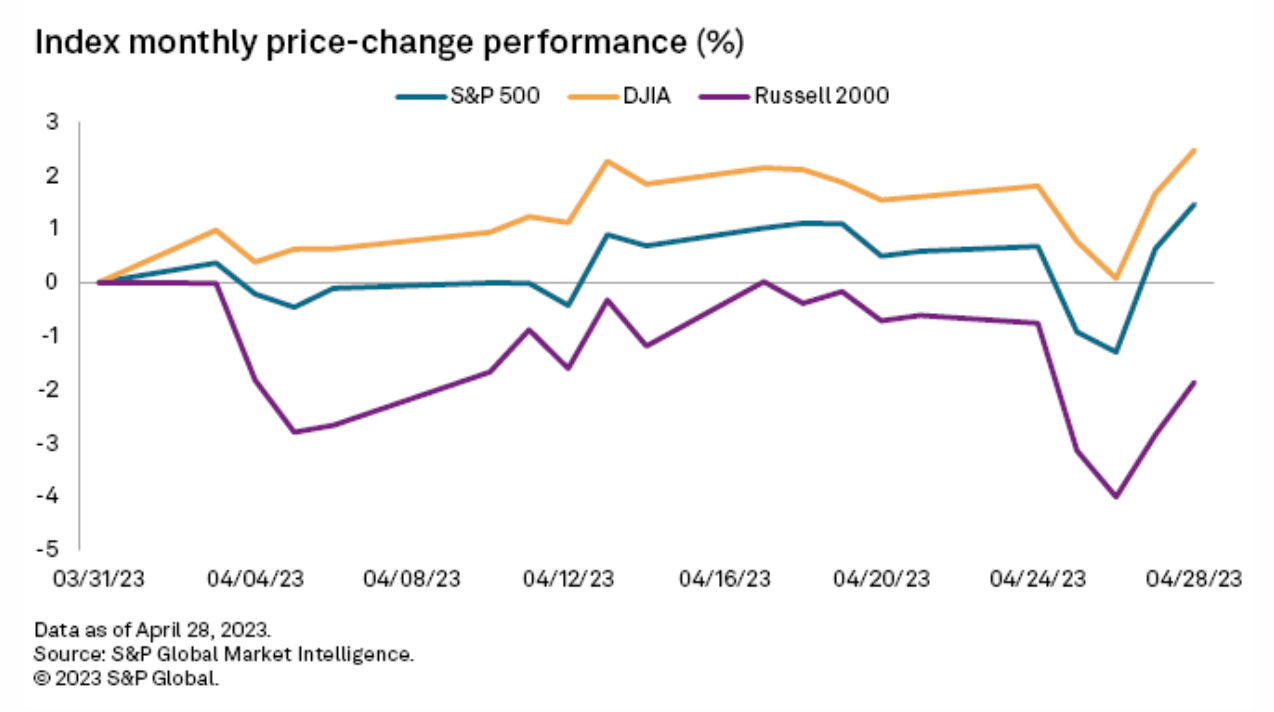 Restaurant Industry Movers in the Market
—Data as of 5/5/23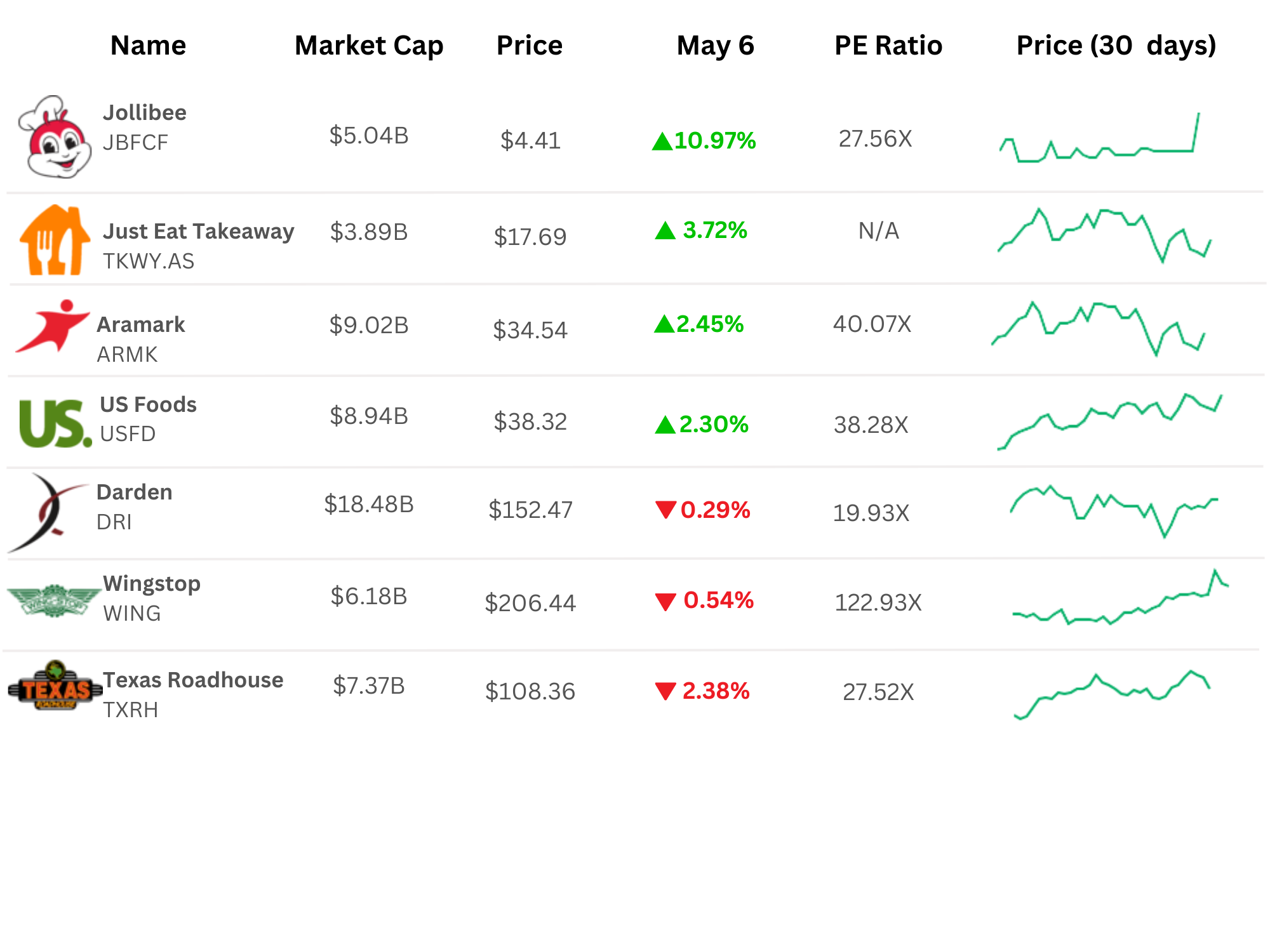 ---
BUSINESS
The State of Organizations 2023: Ten shifts transforming organizations
Ah, the good old days of the landline and lunchtime gossip! As someone who's been around the corporate block a few times, I can tell you the evolution of the workplace has been quite the ride. In the pre-2000s era, we used to communicate over landlines like it was going out of style - if you wanted to slide into someone's DMs, you'd have to wait until you saw them at the water cooler. And speaking of water coolers, lunchtime used to be a time when everyone would venture out to grab a bite with their buddies. Nowadays, the tides have shifted and tech has taken over the workplace by storm. No more traveling for meetings - now we can just slap on a blazer and pretend we're dressed for business on the top, while we rock our sweatpants on the bottom. The modern workplace: where collaboration reigns supreme and looking professional from the waist up is all that matters.
Today, organizations are experiencing significant transformations, and the way leaders react to these changes can significantly influence organizational culture. According to a recent in-depth study by McKinsey, there are ten notable shifts that organizations are currently facing. You can check them out HERE!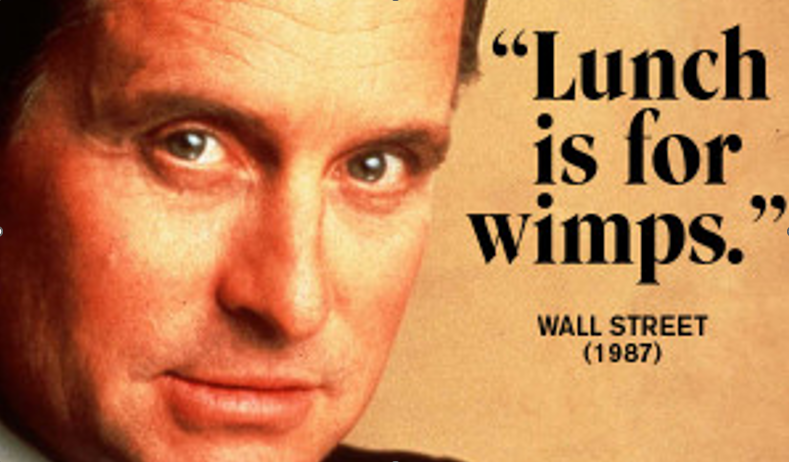 ---
PODCAST
Tuesday, May 2nd- Hospitality Hangout:In the latest episode of Hospitality Hangout podcast, Michael Schatzberg "The Restaurant Guy" and Jimmy Frischling " The Finance Guy" chat with Amer Wahab, President of Kettlemans Bagels.

Founded over two decades ago, Kettleman's Bagels, led by CEO Craig Buckley and President Amer Wahab, has established itself as a veritable food institution in Ottawa, with a steadfast commitment to crafting the best bagels the old-fashioned way. Operating around the clock, every day of the year, Kettleman's Bagel is renowned for its traditional Montreal-style bagels, made with premium ingredients, hand-rolled, kettle-boiled in honey water, and baked in a wood-burning oven stoked with carefully selected hardwood. The business model is as unique as its bagels, offering a fully transparent, "no-wall" experience that lets customers witness the entire preparation and baking process.
Listen to the full episode on Spotify, Google Podcast, Apple Podcasts, or Amazon Music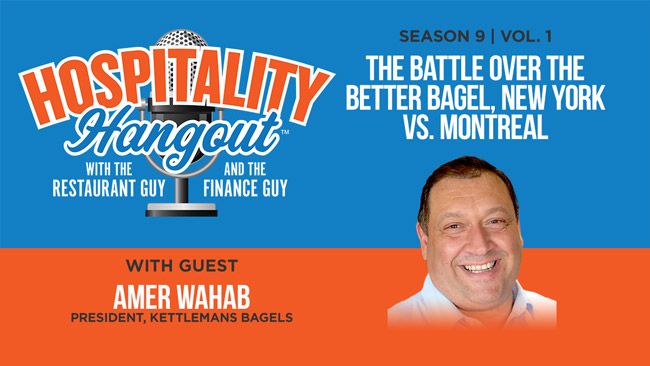 ---

Are you looking for a tech solution? A new partnership? Or maybe an easy way to build your tech stack??? Check out BOOM a food service marketplace!‌‌‌‌‌‌‌‌ Boom is a digital ratings and review platform providing best-in-class technology, innovation, professional services and suppliers for the entire spectrum of the hospitality industry.‌
We're excited to highlight our new Marketplace Partners in the Management & Operations space!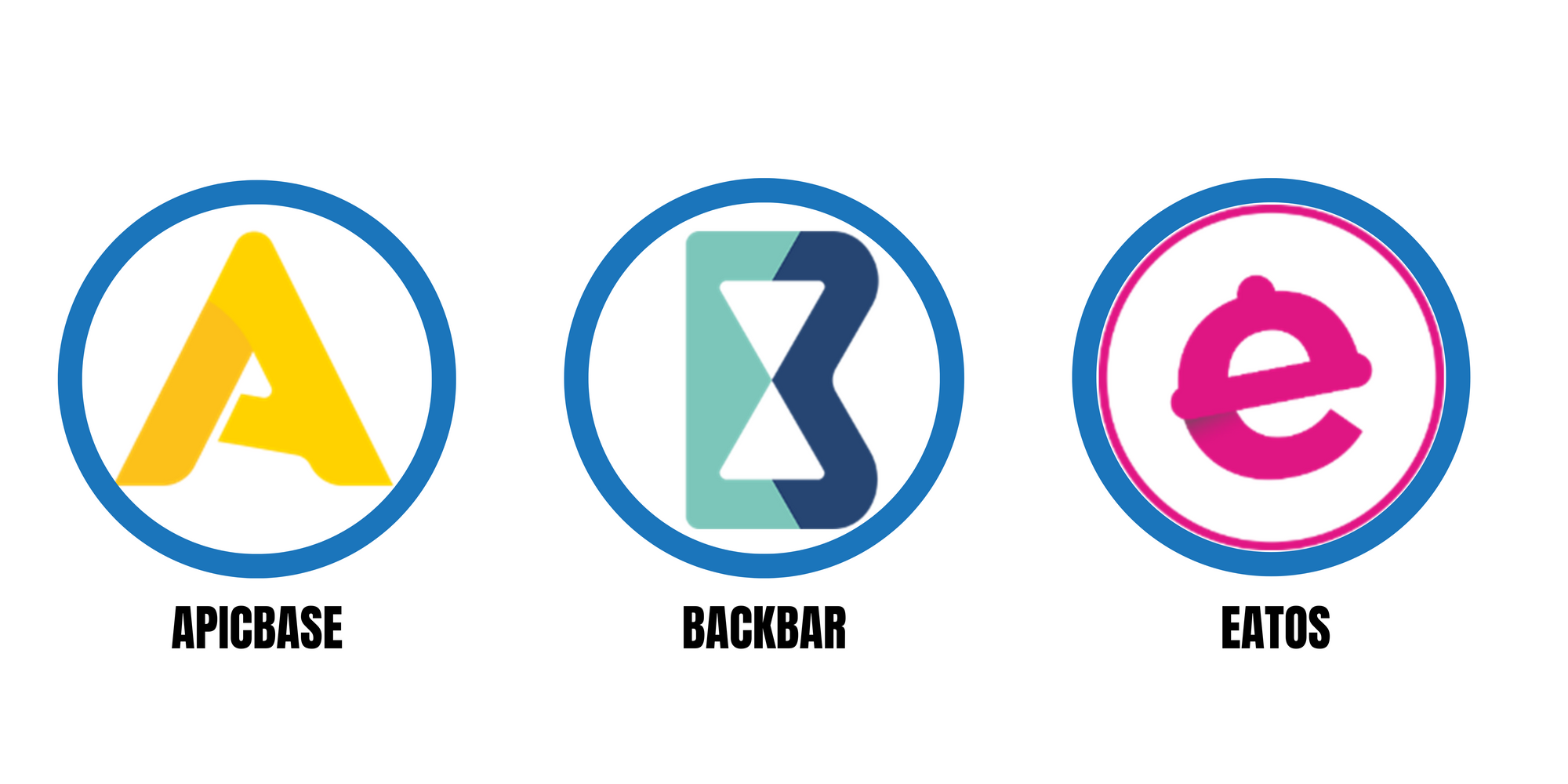 Want to learn more? Click HERE or contact us at boom@brandedstrategic.com
---
IN THE NEWS
Hospitality Tech and F&B Innovation IN THE NEWS:
We love to highlight Food Service & Hospitality news, especially when it's Partners & Friends making it!
And in other News…please see some of the stories that caught our attention and that we're paying attention to. This week was loaded with headlines and news!!
---
MARKETING
WHY AND HOW WOULD YOU EVER SWITCH OUT LOYALTY?!?
That was the topic of the conversation I had with Allen Beck, Director of Off-Premise from Costa Vida Fresh Mexican Grill. You can discover more on the latest episode of the Restaurant Marketing Podcast.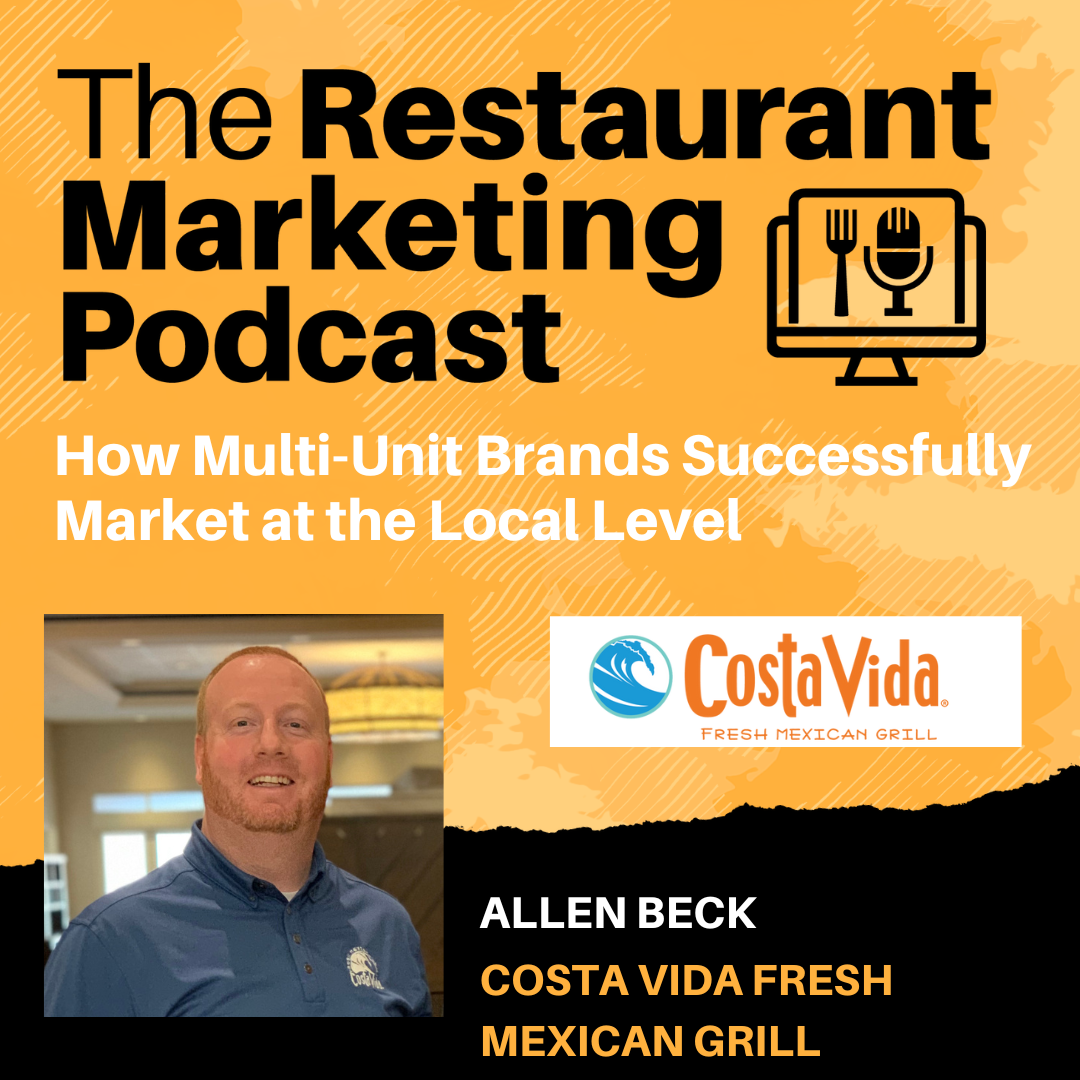 Costa Vida is a fresh casual brand based in Layton, Utah with over 100 locations and they recently decided to do a rip and replace with their loyalty system. On the show Allen talks about why they made the decision and the process they went through to choose and onboard a new partner.
We also talk tech, how marketing and operations can work together, how to convert guests from 3rd to 1st party and more. It's a deep dive into how to make off-premise a success.
Thanks!
Rev Ciancio
Branded Hospitality Ventures, Head of Revenue Marketing
---
That's it for today!
See you next week, (about the) same bat-time, same bat-channel.
It takes a village!
Jimmy Frisch & Julia Suchocki
Branded Hospitality Ventures
jimmy@brandedstrategic.com & js@brandedstrategic.com
235 Park Ave South, 4th Fl | New York, NY 10003
---
Branded Hospitality Ventures ("Branded") is an investment and advisory platform at the intersection of food service, technology, innovation and capital. As experienced hospitality owners and operators, Branded brings value to its portfolio companies through investment, strategic counsel, and its deep industry expertise and connections.
Learn more about Branded here: Branded At-A-Glance May 2023