Friends of Branded!
Happy Saturday.
Promises made, promises kept!  That's not a political statement whatsoever and to be fair, it was never really a promise but more of a deep desire to successfully transition The Weekend Update to our new distribution platform. Last week we succeeded and the feedback on the new format was overwhelmingly positive (thank you). Despite the new and improved format and distribution platform, for better or worse, the content remains the same (so that's either a good or bad thing and I know such belongs exclusively to eye of the beholder).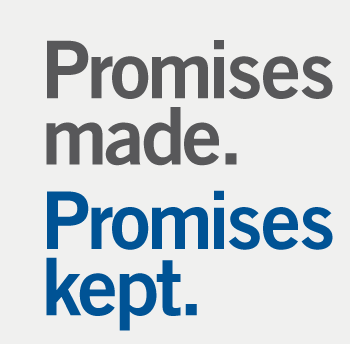 As far as this past week goes, a quiet second half of August might be a nice thing, but it's not the reality and I know Branded is most certainly not alone in our working hard and keeping an incredibly busy schedule. Many of our Partner Companies are doing what they do for the industry we love and our community is also gearing up for an explosion of conferences and events taking place from coast to coast and even a few across the pond. Our industry is transforming and operators & brands are working closer than ever with technologists & innovators as we try to leverage the tools that can improve margins and create efficiencies while also staying true to our DNA – being hospitable, serving our guests and creating memorable experiences. It's an amazing time to be in the food service and hospitality industry and I feel very fortunate.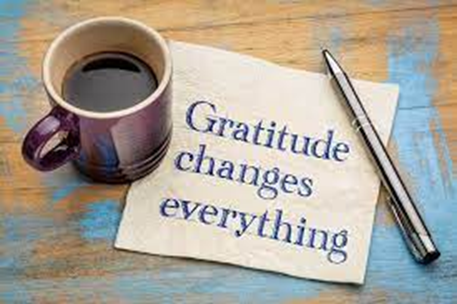 Are things easy out there in the world of emerging technology and innovation for the food service and hospitality industry? Does a bear wash its hands and spray air freshener after going to the bathroom? Nothing is easy and I don't expect that to change any time soon. However, our guests are traveling, dining and coming out with vengeance after being sidelined for so long as a result of the pandemic. Our operator-partners are struggling with significant broad-based cost increases which is (of course) having an impact on profitability. The correction in the market for tech has resulted in a significant spike in the cost of capital and also resulted in the scarcity of capital (a growth at all costs mandate from the VC community has violently turned to a speed to breakeven one). No, nothing is easy, but this community is resilient, agile and creative. We also know how to work hard and play hard. To my partners, peers and friends on all sides and throughout the industry, we will get through this and raise a glass together on the other side.  I guaranty it!
Okay…as always…LFG!!!
---
---
MARKET COMMENTARY
Articles that caught my eye combined with some Branded commentary and insights.
· Food Delivery Services Market To Grow At Rate Of 11.4% Through 2028
I like simple!  I like things that are easy to understand and make sense. Consumers like convenience. That's not a bold or controversial statement (paying for convenience and the logistical challenge around convenience is another matter, but let's not go there…yet).
According to the most recent report by Emergen Research, the size of the global market for food delivery services is anticipated to reach USD 311.43 billion in 2028 at a consistent revenue CAGR of 11.4 percent. These are good and strong numbers and suggests, contrary to the opinion of many, that the surge in food service delivery was pandemic driven and would fall as the pandemic subsided. Food service delivery is about convenience, optionality, meeting the guests where they wish to be and maybe surprisingly, saving money.
The report by Emergen attributes the increase in smartphone use, increased numbers of dual-income households, increased internet usage and increase desire for quick access to affordable food as some of the major drivers driving market growth. The report also highlights (and this was my favorite and self-interested part) that technology advancements are improving the customer experience! Technology and innovation are providing the guests with greater assurance of safe and secure deliveries. The process is more transparent to guests and real-time tracking and engagement of guests is improving the relationship between the restaurant and their guests. None of this goes away as we come out of the pandemic, it's absolutely here to stay and according to Emergen, to grow!
Branded believes and has put its money where its mouth is that technology and innovation are key factors in how restaurants and brands compete for share of wallet. This article or maybe rather a teaser to a research report that I wasn't able to gain access to without putting down a chunk of change (but I digress) was a strong (and appreciated) reminder of the importance and GROWING food service delivery business. Branded launched its investment platform with a heavy emphasis on the off-premise omnichannel, meaning everything that happens outside the walls of the restaurants. This vertical continues to be an area we want operators and brands to leverage because of the potential for margin optimization.
Branded's obsession with addressing the challenges for operators associated with the off-premise market started with our own search for an online integration platform to help us address tablet-hell (the pain that comes from managing multiple tablets from multiple 3rd party delivery platforms). This brought us to our friends and partners at Chowly who has grown to become a force in the world of online ordering connecting directly to heart of all restaurants – the POS System. With our integration ally in-place, we next embraced Bbot and GoParrot and expressed our view on the importance of white-label and native online ordering and these two fine companies now also represent Branded's first two exists to DoorDash and Square respectively. Branded is such a believer in the importance of operators leveraging native delivery solutions that we re-entered the space with our biggest commitment yet, Incentivio which is a fully automated intelligence-driven guest engagement platform. And because we know the food needs to reach the guests, we embraced our friends and now besties at VROMO who uniquely demonstrated the importance of helping restaurants operate the most efficient delivery solution at scale while giving their customers an exceptional brand experience.
The overarching point here is that delivery and takeaway are here to stay and this segment of the market is going to continue to grow. Operators and brands must embrace this segment of the market and leverage the tools that are now readily available to make your off-premise business attractive to guests and profitable for you. I've shared above how Branded went about building a tech-stack as our allies in the off-premise space. There's a myriad of good solutions available and as a result of this brings the most fragmented industry I've ever seen. There is no one-size fits all. Find the right solution for you and if Branded can assist your search (whether they're a Partner Company of Branded or not), we're always willing to work with you to help.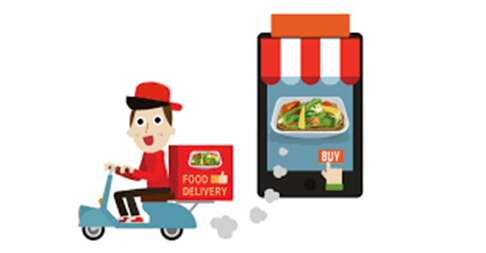 Is it just me or does anyone else feel at least a little bit cooler when they read an article from Rolling Stone(okay, maybe it's just me)?
There is and will continue to be a tremendous amount of noise in and around Web3, NFTs, Crypto and Blockchain. In my journey to understand this emerging market, I've come across both believers and skeptics (and some haters too of course). I do not believe it is either prudent or responsible to ignore what is going on in this market and to be clear and for avoidance of any doubt, I'm NEVER looking at these instruments as financial assets, but rather as utilities that either can or can't help improve the margins and efficiencies for operators and brands.
Back in late July, when Schatz and I were out at the Global Foodservice Hospitality Exchange there was a strong (and incredibly well attended) session on Cryptocurrency, Blockchain, Web3 and NFTs that was led by Branded's dear friend and partner Barry Herbst from The Elliot Group. Barry is a believer and very passionate about this emerging asset class. He's also one of the smartest people I'm fortunate to know that I have the privilege to learn and be mentored by about this market. Barry is most passionate about this space as financial instruments and the companies that will win in this emerging market. I'm enthusiastic about learning how these tools can help operators. Our interests are different, but they're still very much aligned.
The article I've captured above specifically gives examples of tactical ways that blockchain technology is adding value to the hospitality industry and notably the restaurant world. It talks about how blockchain and NFTs can revolutionize supply chain transparency (and as I wrote about last week, Branded is going all-in on the importance of improving the supply chain and supporting tech platforms that reduce the friction among the Three Amigos – Manufacturers, Distributors and Operators).
For restaurants, the article highlights how NFTs could replace the way tables are booked and I've written previously about how they can also deliver direct marketing, loyalty and guest engagement (especially for the Gen Y, Z and Alphas). Branded also sees the opportunity for NFTs to represent an incremental source of revenues for operators that's a function of the percentage of the resale of the NFT that would be paid to the restaurant. I know, as I drift into things like the percentage of resale from the trading of NFTs, I'm blurring the line between NFTs as a utility and as a financial asset. That drift was intentional and is why I enjoy learning from my friend Barry and his passion for this asset class. A utility for restaurant operators that can help engage and drive customers that could also deliver incremental revenues? I'm going to keep learning and my recommendation to hospitality operators is that you should consider or explore doing the same.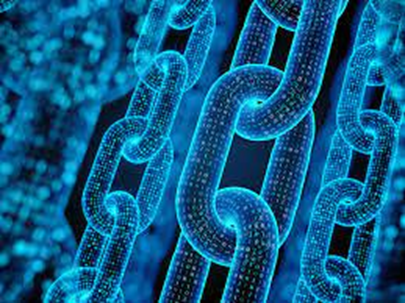 ---
---
TECHNOLOGY
The Branded team likes to walk with a small stick, but we LOVE to boast about our Partner Companies.

After more than two years of distributing The Weekend Update, I think our readers know that we LOVE to boast about our Partner Companies. So when two of favorite companies came together to create value for operators, our heart simply overflowed with joy!
Last week the news of Minnow and Picnic joining forces was included in our Partner In The News section of the Update, but that did not do justice to this strategic initiative that's been launched in food service automation. It's also important for me to expand on this story and specifically include an additional and most meaningful partner in this initiative that truly completes this triumvirate - Hatco Corporation.
I want to give full credit and express appreciation to Michael Wolf for not only writing about this story in The Spoon, but also for the way he introduced the news by asking the question "Have you heard of Seattle's newest Supergroup!" I thought that was a really creative way to highlight how two great Seattle based start-ups (and Partner Companies of Branded) have come together to bring food automation solutions to the market. In case you missed it (and certainly for convenience), I've attached a link to Michael's article here:picnic-minnow-partner-to-offer-automated-solutions-for-food-service.
While I appreciate the featuring of both Minnow and Picnic and the importance of food service automation, I'm a team sport enthusiast and that means I value ALL members of the team. Despite their NOT being Seattle-based (and certainly NOT an emerging tech start-up), it must be made clear that Hatco is a key player in this band as the strategic manufacturing partner bringing world class manufacturing, distribution and support to this effort. I'll keep (and overuse) the concert analogy and state that thanks to Hatco, this is now "an epic show".
Minnow + Picnic will be the brainchild of the software and automation elements and Hatco is supplying the Ovention-ovens(yes, that's a real thing and (developing) term) and help manufacture any specific self service automation building blocks beyond the current front-loading Pickup Pods. With the hope that I'm NOT violating any confidentiality, Branded is thrilled to see that Hatco and Minnow are currently developing a pass-thru solution that will have the option for heating. You know what segment of the food market requires heating – pizza!  Hello Picnic!
Branded had the privilege of attending CES in Vegas at the start of the year and spend time with BOTH Minnow and Picnic at the convention, for the very FIRST TIME in their 20+ year history, created and curated a Food Tech exhibit hall. While I almost collapsed several times "walking the floor" (aka: a literal mini-marathon) of the convention, both Minnow and Picnic made some most positive noise (individually) at the event. I expect to see a most meaningful coming together and joint market effort this year at the show (and Schatz and I will most certainly be there).
There are exciting things on the horizon for this trio (Minnow, Picnic and Hatco) and the fulfillment models that are coming down the pike. One is a self-service & in-venue pickup via the pass thru pod that Hatco is now testing. This will allow both customers and DSPs (Delivery Service Platforms) to collect the order on site. There will also be an "off-premises" model where Picnic and Ovention are producing the pies and then a DSP or courier are delivering the order to a drop zone (possibly leveraging scheduled group delivery to lower delivery costs) or to a Pickup pod at a dorm, library, student center etc.
Branded was initially attracted to Minnow as a solution to address the cost and challenges of last mile delivery (I told you above that I would return to this issue). Minnow is an ally in helping to address the challenges associated with both first mile and last mile logistics. (Hey VROMO, let's get you into the mix here…this is your sport!). Now with the partnership with Picnic and continued strategic support from Hatco, an arsenal of food automation solutions is on the way.
It's an exciting time to be in food-tech and we love when our Partner Companies identify and create synergistic and strategic areas of cooperation. What's a better example of our ethos - "it takes a village" than that?!?
As a friendly reminder, please consider signing up for Branded's Access Hospitality Network. This is our very own investment club & community that will be afforded unique and differentiated investment opportunities. Commentary shared with the Network will focus on the M&A and Capital Markets associated with this industry and this emerging alternative asset class. Access Hospitality is exclusively for qualified and accredited investors. There are no dues or membership fees. Members of the Network will benefit from specialized publications, thought leadership, proprietary deal access, exclusive events and more!
If you're interested in joining The Network, please click the link: Access Hospitality - powered by Branded Hospitality Ventures.

---
---
PODCAST
THOUGHT LEADERSHIP
Tuesday, August 23rd- Hospitality Hangout: This month on the Hospitality Hangout, Michael Schatzberg "The Restaurant Guy" and Jimmy Frischling "The Finance Guy" are taking a break from their usual interview episodes and bringing you a Best Of season of all your favorite segments. They bring back "Best Of" old favorites such as "The Crystal Ball Moment" and "Top Of Tech Stack."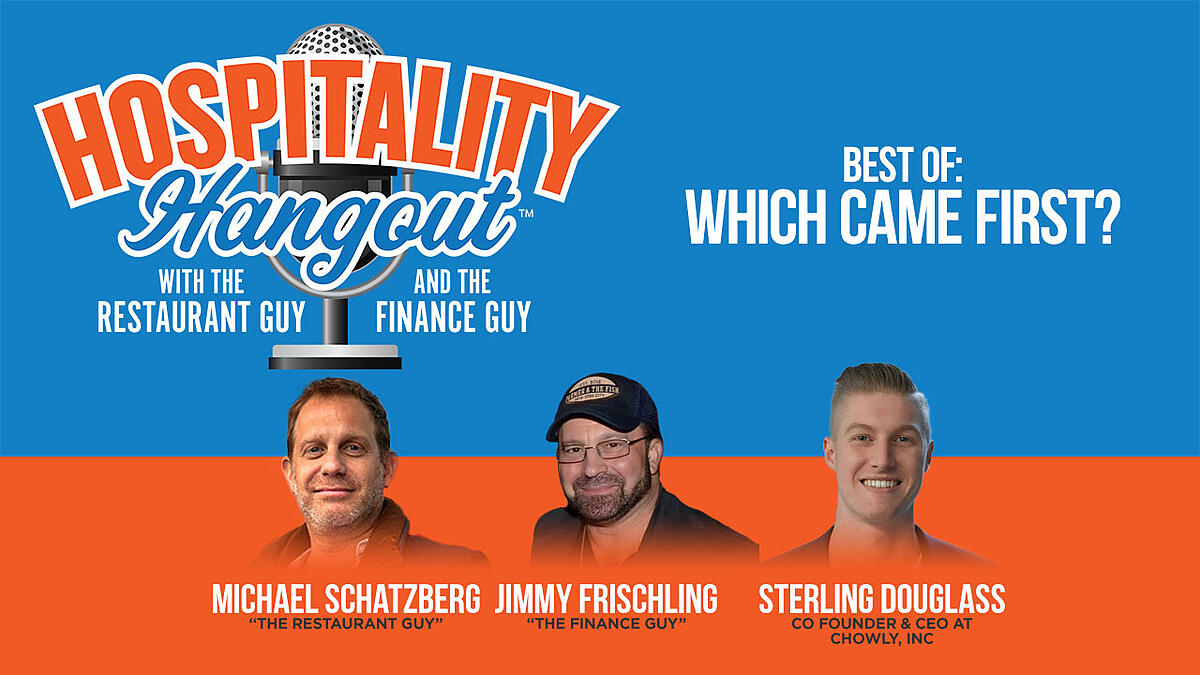 In this episode, they feature a Best Of "Which Came First" with special guest and Co Founder & CEO at Chowly, Inc., Sterling Douglass. The idea for this segment came about over a common joke that the only other industry slower to embrace technology behind hospitality is coal mining. This got them thinking, is hospitality that far behind or actually ahead of the game? Each guest on Season 6 got to take their very best guess on whether hospitality was ahead of the game or not in a string of fun questions.
This episode features:
Listen to the full episode here: Best Of Which Came First?
---
Thursday, August 18th – Branded Insights: Exploring The Metaverse In Relation to Hospitality & Food Service Part 1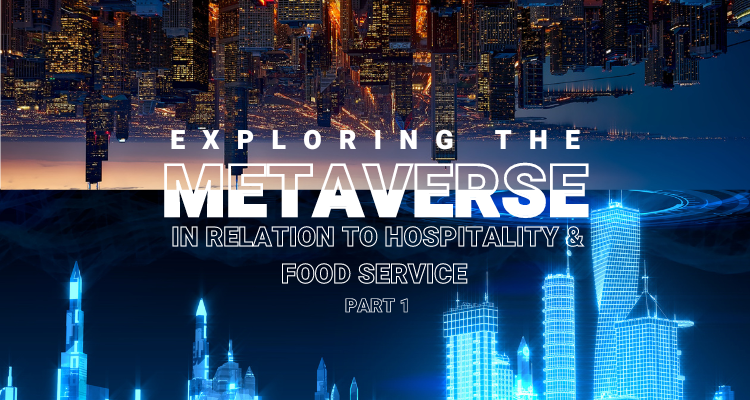 Restaurants, welcome to the metaverse. It's no longer a vision that's 5 or 10 years away. It's here now. Actually, it "arrived" in October 2021, when Chipotle unveiled its first location within the platform. For Halloween that year, the fast-casual chain was offering a free "boorito" to customers who visit their locations dressed in Halloween costumes, but with a cutting-edge twist! The costumes would be virtual and the restaurant was on Roblox, an online game platform. Fans and gamers could enter the virtual restaurant, experience a Halloween-themed Chipotle, and get a promo code for a free burrito in the real world.
Of the game-changing move (see what we did there?), Chris Brandt, Chief Marketing Officer at Chipotle said, "As a digital innovator, we are always experimenting on new platforms to meet our guests where they are."
And where guests are, and will continue to go in record numbers, is the metaverse. According to JP Morgan, the metaverse's annual revenue is worth more than $1 trillion.
Read the full article here: Exploring The Metaverse In Relation To Hospitality & Food Service Part 1
---
---
MARKETING
Top of the funnel marketing and customer acquisition strategies.
We search for restaurants on our phones. We order Ubers and groceries on our phones. We text on our phones. We manage social media on our phones. We are tethered to our phones!
And that's why the mobile experience is so important for restaurants and bars -- that's how people find where they're going to eat their next meal and we want to enable an awesome guest experience that continues on the phone.
How do you make sure your restaurant comes up at the top of relevant searches on mobile phones and then how do we continue that optimized guest experience in store?
Join this webinar co-hosted by our restaurant evangelist, Rev Ciancio, along with Patricia Mejia from GoTab and Kelsey Verdier from Marqii.
Click here to register: A Playbook For Generating New Guests, Who Spend More…On Every Trip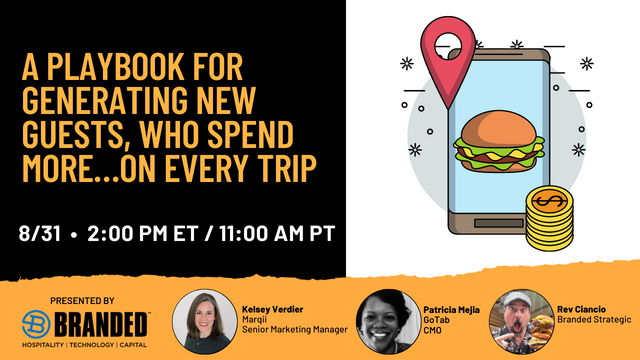 ---
---
IN THE NEWS
Hospitality Tech and F&B Innovation IN THE NEWS:
We love to highlight Food Service & Hospitality news, especially when it's Partners & Friends making it!
And in other News…please see some of the stories that caught our attention and that we're paying attention to. This week was loaded with headlines and news!!!
---
And FINALLY, Branded is excited to be back "on the road again"! Our next stop is Restaurantology by Savory on August 31st ! This is an invitation-only event and we appreciate and want to thank our friends from Savory Fund, (savory.mercatopartners.com) and investment firm Mercato Partners for including us. Savory is among Branded's favorite owners & operators of restaurants and we're loving what Savory is doing as they continue to grow and scale their business with some of the most exciting brands in the industry.
For all emerging and growing brands and restauranteurs alike – if you're interested in attending this event click the link below to RSVP!
- NO REGISTRATION COST TO OPERATORS
- NO COST FOR FOOD AND BEVERAGE
- NO VENDORS, NO SALES PITCHES
- 100% COVERED by Savory Fund
CLICK HERE TO RSVP
As for our attending their event, Schatz and I subscribe to the theory that showing up is critically important and no one should ever threaten us with a good time! 😊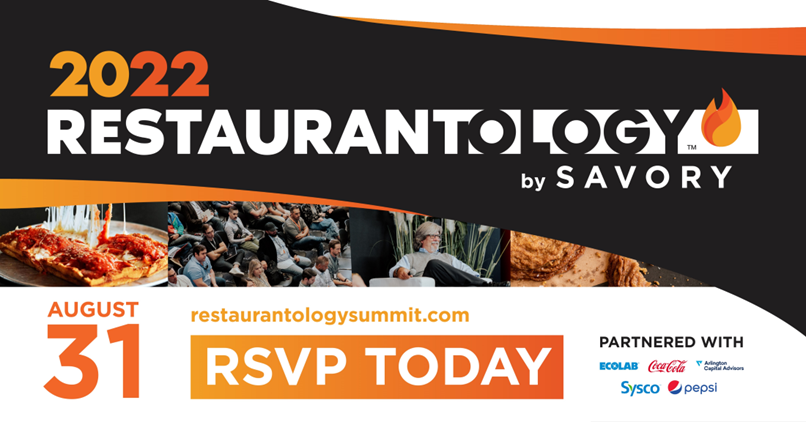 ---
That's it for today!  I wish you a wonderful weekend!
See you next week, (about the) same bat-time, same bat-channel.
It takes a village!
Jimmy Frisch
Jimmy Frischling
Co-Founder & Managing Partner
Branded Hospitality Ventures
jimmy@brandedstrategic.com
235 Park Ave South, 4th Fl | New York, NY 10003