Friends of Branded!
Happy Saturday!
This past week was dominated by the closing of our second Seed & Series Seed stage fund (BHV-II) and our last conference of the year – Restaurant Finance Monitor's Restaurant Finance & Development Conference (RFDC), aka – The Money Show!
The event this year was moved to the Wynn Hotel, and it seems the desire for the industry to come together one last time in 2022 as well as the move to the Wynn was a big draw. The conference was sold out and I'm told it was the largest RFDC event in the conference's history (Schatz: is that breaking news?!?).
It was a great show and I feel lucky to have caught up with so many old friends and made some new ones as well.
To the folks that walked the walk to Branded's The Blue Lounge, we appreciate you and we apologize to you. Our meeting room, which we were sincerely thrilled to have, was so far from the conference that one of our new friends commented that he would only come to meet with us if the Wynn provided him with shuttle service (that's funny b/c it's true).
We also want to apologize to the folks over at the Overlook Lounge for overwhelming them with Branded's on-the-road edition of our Cocktails & Connections event. I believe I'm actually apologizing for bringing you an amazing group of hospitality folks and spending a lot of money at your joint. If you ever want to come to NYC and do the same ugliness to us, we'll welcome you every day of the week and twice on Sundays! 😊
I expect the week ahead will be on the quieter side (for a change) as people head into the Thanksgiving Holiday. Thanksgiving has always been a favorite holiday of mine. First, it's incredibly inclusive and nondenominational. Second, it brings friends & family together like no other holiday and the big day consists of eating, drinking, watching football, napping, and then rinse & repeat. Now that's my kind of holiday!
In all seriousness, it's a special day about giving thanks for the blessing of the harvest season and other blessings of the year gone by. Since I'm not really doing much harvesting nowadays and b/c Whole Foods already gets my whole paycheck, (WFM! I'm kidding...I love your stores) for me the day is about coming together with family & friends and being thankful, grateful and appreciative for the ability and good fortune of doing just that. However you celebrate Thanksgiving, I wish you a lovely holiday.
In the spirit of Branded's Hospitality Hangout podcast and specifically Schatzy's self-proclaimed, the greatest segment of any podcast, anywhere, ever, below please find 5 fun facts about Thanksgiving:
There are four towns in the United States named "Turkey." They can be found in Arizona, Texas, Louisiana, and North Carolina.
The average number of calories consumed on Thanksgiving is 4,500.
Butterball answers more than 100,000 turkey-cooking questions via their Butterball Turkey Hotline each November and December.
The tradition of football on Thanksgiving began in 1876 with a game between Yale and Princeton. The first NFL games were played on Thanksgiving in 1920.
More than 54 million Americans are expected to travel during the Thanksgiving holiday this year. That's up 4.8% from last year.
Okay, there's a lot to cover, so as always, Let's Go!!!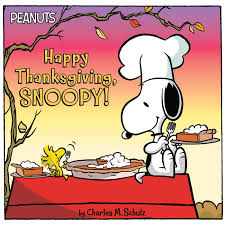 ---
---
MARKET COMMENTARY
Articles that caught my eye combined with some Branded commentary and insights.
The title speaks for itself, and the trend continues as both the number of deals and the total value of the deals have been lower each month compared to the month before (with only Feb/March and May/June) being the exception.
Falling valuations and rising interest rates are material headwinds that all technology sectors are battling. The complete FAILURE of FTX is also a real issue as it screams of the staggering mismanagement inside this company and spooks investors about what's really going on inside other opaque private companies.
Also, am I the only person that knows or maybe embraces the study of the absolute underperformance of companies that attach their logo to stadiums? They underperform their peers during the tenures of their sports arena deals. Basically, there seems to be a correlation between periods of specific industry bubbles and some companies spending haphazardly. when-a-company-pays-for-stadium-naming-rights-cut-and-run
Branded's focus is on emerging tech & innovation that drives value to operators and brands. We're the private equity-style investors of the VC community. Our commitment to supporting operators & brands means we're looking for technology & innovation that will have an immediate or at least near-term value to operators, will improve margins, and create better efficiencies.
You know how to separate the winners from the speculators, look at sales growth, the quality of the companies' customers & clients and listen for the value the tech platform is bringing to them. Don't be enamored by the story or who has already invested. Look through that stuff and focus on what's most important – the value the company is proposing to deliver to its customers and how their business will make the world at least a little bit better.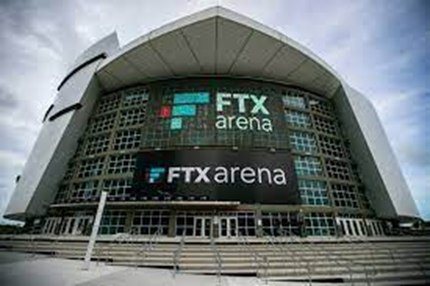 Anyone who knows me, knows that I look at my professional life as a cerebral sport and I feel very fortunate to get to go out and play every day! I also always admit that I'm NOT a golfer, but that doesn't mean that I don't understand the sport of golf and the many sayings that are absolutely true in describing certain aspects of the game.
I understand that, according to the legendary Bobby Locke, "you drive for show but you putt for dough." That's what this article by Joe Guszkowski made me think of. In the restaurant business, the front of house ("FOH") gets a tremendous amount of attention and that includes investments, but it's the back of house ("BOH") where money is really made & lost!
The industry may have focused a great deal of attention on the FOH and particularly off-premise solutions when the pandemic came crashing down on all of us. However, today, restaurants are shopping for tools that can help them be more efficient given the rising costs and labor challenges.
According to a survey conducted by the National Restaurant Association (the original NRA), inventory management systems rank at the very top of the list of desired software solutions while accounting software ranks as the second most desired solution. This survey showed how the priorities of operators have dramatically shifted since the pandemic when the industry rushed to invest in delivery applications, and of course, QR codes.
In 2020, operators needed to focus on how to enable guests to order food safely, which the article points out meant remotely. However, the industry is now facing different challenges and on the Family Feud board, labor and inflation rank as the top two challenges. Tech is not the only answer to addressing these challenges, but it's still one of the very best and most important solutions to help the industry operate more efficiently.
Branded launched its investment platform (two years before the pandemic) with a focus on the importance of tech to address the (i) increased demand for off-premise options; and (ii) the challenges associated with labor. The pandemic has put a spotlight on both of these important sectors of the market. According to NPD Group and the NRA, an astonishing 77% of guest traffic in August was off-premise and nearly 50% of operators say recruiting is their top challenge. Looks like Branded picked correctly and we'll continue to search for the best-in-class tech to help operators address these and other challenges.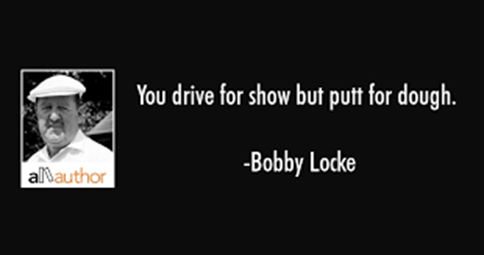 In the category of complete self-interest, I wanted to share the review of the newest restaurant Monterey Brasserie that Branded is loving being a part of. I'm going to let the review by Mr. Steve Cuozzo speak for itself. Personally, I LOVED the review and I agree with all of it!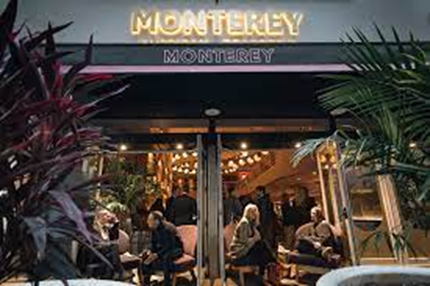 ---
---
TECHNOLOGY
This week I'm excited to highlight one of Branded's most delicious investments, Picnic. Not only are they solving some of the industry's most pressing issues today—labor shortages, rising food costs, and food waste— but they also automate one of the world's favorite foods, PIZZA!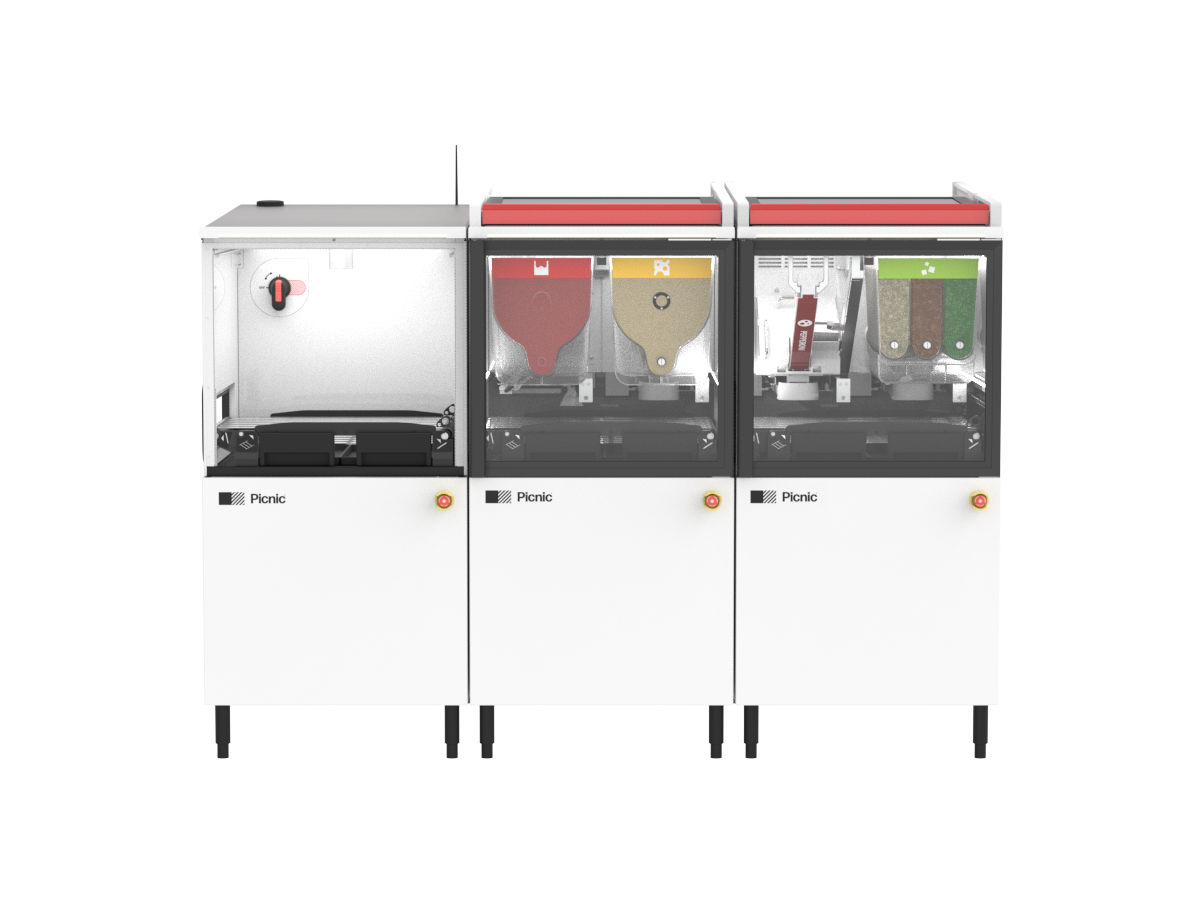 Their first product in automating kitchens is the Picnic Pizza Station. The
Picnic Pizza Station autonomously assembles up to 100 pizzas per hour,
improving makeline efficiencies. A cook loads the dough, and the station
applies the sauce, cheese, fresh-cut pepperoni, and additional toppings.
Using Picnic technology results in 80% less food waste than traditional
makelines and helps solve labor issues, freeing up kitchen staff for more
valuable work. The station connects with a kitchen's point-of-sale (POS)
equipment and mobile ordering platforms, is NSF and ETL/UL certified,
and is supported with cloud-based software and over-the-air firmware updates.
With more and more kitchens looking for technology to help them gain a
competitive advantage, having a clear understanding of options and
resources is critical. To help make the move to automation easier, Picnic recently developed and debuted its Picnic Partner Program, bringing together cutting-edge companies throughout foodservice.
The new partner network offers leaders in food technology, services,
ingredients, and more the opportunity to combine strengths to better
serve kitchen operators. From technology, equipment, and ingredient
testing to co-marketing and referrals, the program is a hub for like-
minded companies to connect, share, and help future-proof customer
success.
Picnic has made headlines with significant customer and partner
relationships announced throughout 2022. The customer roster includes
managed foodservice providers Compass, Chartwells, and Sodexo Live!,
Domino's Pizza Enterprises, Texas A&M University, The Ohio State
University, and numerous regional pizzerias. The growing partner
network comprises Rich Products, Ovention, ContekPro, KWALI, Minnow,
Mukunda Foods, and Bear Robotics.
Picnic is actively welcoming companies working in kitchen design,
ingredient supply, point of sale, foodservice equipment, data and
analytics, and service and logistics. To join the partner program or learn
more about Picnic, see picnicworks.com/partner-program.

---

The Access Hospitality Network is off and running!
If you're interested (and only if you're an accredited investor), please consider signing up for Branded's Access Hospitality Network. This is our very own investment club & community that will be afforded unique and differentiated investment opportunities. Commentary shared with the Network will focus on the M&A and Capital Markets associated with this industry and this emerging alternative asset class. There are no dues or membership fees. Members of the Network will benefit from specialized publications, thought leadership, proprietary deal access, exclusive events and more!
If you're interested in joining The Network, please click the link: Access Hospitality - powered by Branded Hospitality Ventures.
---
---
FINANCE & DEALS
The measure of success isn't a measure of perfection but rather longevity. As the adage goes, "You don't have to run faster than the bear to get away. You just have to run faster than the guy next to you." As investors, entrepreneurs and innovators our confidence can be volatile and our want for perfection can sometimes be our greatest enemy. When it comes down to it though, our scrappiness is what brings us across the finish line. So ask yourself, who you'd rather be: The fastest runner on Earth, or the one who got away from the bear?
(Note: Data as of 11/18/2022 at 3:45pm ).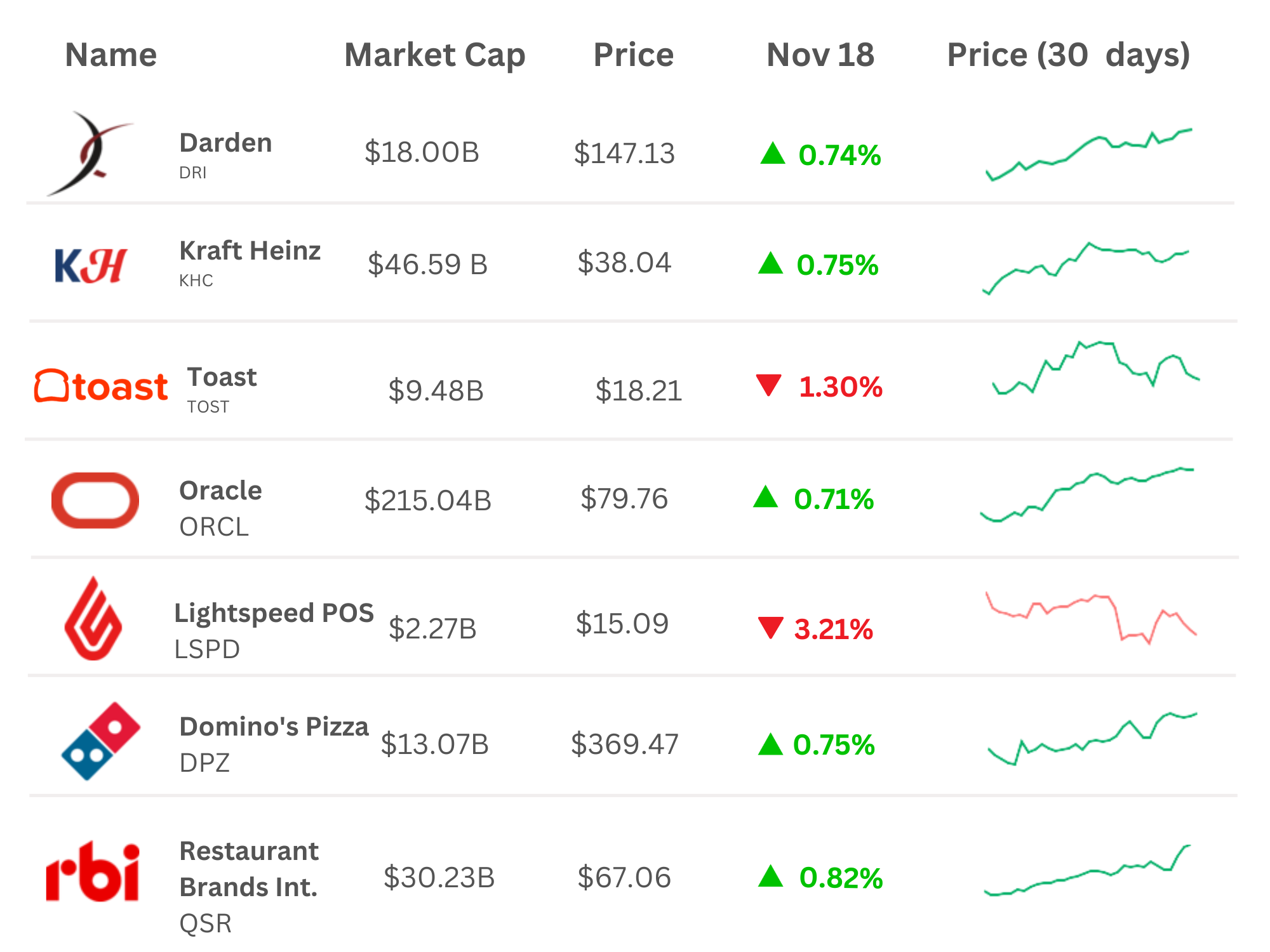 ---
---
BUSINESS
Technology is changing the way restaurants operate and adapt to new challenges. Tech is no longer a nice to have, it's a need to have. For a restaurant to be successful in today's world it must be agile and adapt quickly to changes in procedures and protocols.
I'm excited to share some insights from some of the largest consulting firms in the world.
---
---
PODCAST
THOUGHT LEADERSHIP
Tuesday, November 15th- Hospitality Hangout: In the latest episode of Hospitality Hangout, Michael "Schatzy" Schatzberg "The Restaurant Guy" and Jimmy Frischling " The Finance Guy" chat with Carin Stutz, president and chief executive officer at Native Foods. Stutz has been in the industry for five decades and worked with brands such as Red Robin, Wendy's, Cosi, Applebee's and more. Stutz said looking back at her career and her early start at McDonald's, she loved being in the restaurant business.
Native Foods, the plant-based fast-casual brand launched back in 1994 before the plant-based restaurants were popular. They have twelve restaurants in three states, Colorado, California and Illinois. Stutz says that the brand is really leaning into vegan comfort food, delicious, nostalgic food with a twist. Recently they hired a new chef to bring innovation to the brand.
Listen to the full episode on Spotify, Google Podcast, Apple Podcasts, or Amazon Music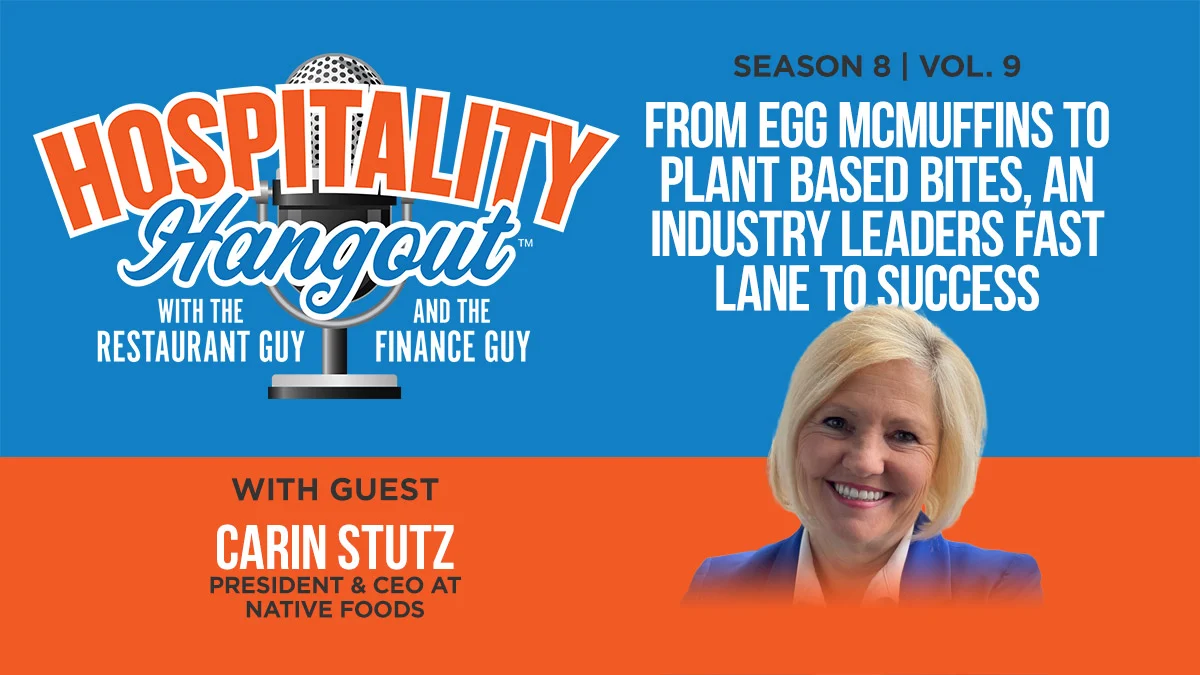 ---
---
IN THE NEWS
Hospitality Tech and F&B Innovation IN THE NEWS:
We love to highlight Food Service & Hospitality news, especially when it's Partners & Friends making it!
And in other News…please see some of the stories that caught our attention and that we're paying attention to. This week was loaded with headlines and news!!
---
---
MARKETING
Here's a restaurant marketing tip from our restaurant evangelist, Rev Ciancio:
One mistake I see brands make all the time on social media, in particular Instagram, is with the link that goes into their bio.
When you make calls to action in your content (place an order, make a reservation, download the app, join loyalty, etc) and tell your guests (Instagram calls these "followers" 😎) to click the link in your bio, you want to reduce the amount of taps as possible to get them closer to the action.
I see brands, big ones, all the time put the main URL for their website in their bio. Now the guest has to leave the post, tap to your profile, tap the link and then navigate your site to take the action you recommended.
Check out the link in my bio as an example: https://instagram.com/revciancio
If you have any questions or ideas, hit me up! rev@brandedstrategic.net
---
That's it for today! I wish you a wonderful weekend!
See you next week, (about the) same bat-time, same bat-channel.
It takes a village!
Jimmy Frisch
Co-Founder & Managing Partner
Branded Hospitality Ventures
jimmy@brandedstrategic.com
235 Park Ave South, 4th Fl | New York, NY 10003

---
Branded Hospitality Ventures ("Branded") is an investment and advisory platform at the intersection of food service, technology, innovation and capital. As experienced hospitality owners and operators, branded brings value to its portfolio companies through investment, strategic counsel, and its deep industry expertise and connections.