Friends of Branded!
Happy Saturday and I hope everyone had a good week, a fun St. Paddy's Day and for those participating in March Madness, strong NCAA brackets (What?!? You didn't have Furman, Princeton and FDU advancing to the second round this weekend? How did you miss these most obvious picks)! 😊
Given the activity over the past week, it's once again not possible to avoid the topic of the current banking crisis and the eroding confidence in our financial system, however, there are plenty of good sources of information out there on this, so I'm going to keep my comments on this topic brief (I swear I just felt a breeze from the eye-rolls and headshaking that just ensued following my using the word "brief").
To force myself to be true to my word, my commentary on the current banking crisis has been placed below in the Market Commentary section (consider that the "B Side").
My title and this top-of-the-fold section is dedicated to one of Branded's most important verticals in our "Core 4" - our Hospitality Network! For those that are not fully versed in the Branded "Core 4," it includes our (i) Partner Companies; (ii) Hospitality Network; (iii) Syndicate; and (iv) Strategic Connections. The Hospitality Network is comprised of our brothers and sisters who own and operate food service and hospitality venues. We love the financial side of our business and specifically the investing and accelerating part of our platform, but our investment thesis and our single most important rule is to invest and support operator-centric companies that are allies to owners and operators. We're B2B investors and while we love and respect the importance of customers (guests), we only invest and support technology and innovation that helps and emboldens hospitality owners & operators to deliver for THEIR guests.
As an active investor and accelerator, Branded has the privilege of seeing a tremendous amount of deal flow and that includes more than the occasional wolf-in-sheep's-clothing that either thinks, but is wrong to believe, that they're really on the side of the owner/operator or far worse, is lying about it. In addition to only working with companies that are on the side of the owners & operators, we also want to support companies that are addressing the most pressing opportunities, challenges, and problems. You know what operators don't have time to worry about? It's challenge number 68 on their list (or even challenge #7). Operators are busy, in the weeds, and are currently dealing with an array of issues and headwinds that has only made running food service and hospitality venues that much more challenging. Branded of course likes "nice to haves," (who doesn't) but we invest in "must haves" and "need to haves."
So why do "we want you?" We want you b/c of your subject matter expertise, b/c this industry is incredibly fragmented and there is no one-size-fits all solutions.  Operators– do you want to guess who knows this industry better than you do? That's correct - no one! You can of course continue to be a customer, taker and buyer of all the tech and innovation that is being thrust upon you or you can know your worth and engage in the world of tech and innovation that is trying to figure out what you actually need.
Here's the not-remotely-secret sauce (shhhhh….don't tell anyone) the food service and hospitality industry is the MOST misunderstood industry I've ever seen of b/c everyone thinks they understand it. Everyone has had experiences as a customer, and they apply those experiences and project them onto the operations and workflow of the food service and hospitality venue. The masses have a completely false sense of familiarity and understanding of this industry b/c of their consumer experiences. They assume, in our industry, that being a customer makes them experts and that creates a level of expectation that is truly difficult to meet (if not irrational).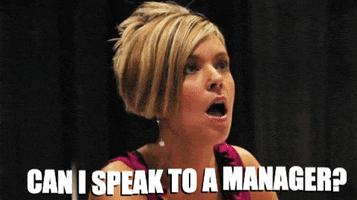 Please understand, there's no malice or negativity toward the customers here. No blame whatsoever. We, as an industry, don't even call our customers by that word, we call them guests. We want personal connections, relationships, and loyalty. We want to be an extension of their homes or be their home away from home. We want customers to celebrate occasions with us and create memories. All of this has created a relationship between technologists and operators that's essentially dysfunctional. Why is that you ask? B/c the number of low-priority, cost-inefficient, high-friction and let's face it, bad, worthless and stupid ideas that have been presented to us (as both restauranteurs and now as investors) is amazingly high.
Technologists, how can you create successful solutions for an industry and not involve the subject matter experts of that industry?
That's why we want you (owners & operators). We want you to be part of the transformation that is going on in our industry. Not as a taker of what's being presented to you, but as a meaningful partner in the ecosystem that is contributing and driving this transformation. We want you to be the beneficiary of the value that operator-centric technology can deliver, and we want you to achieve this with as little friction and investment of time & energy as possible. Your jobs are hard enough (we know that to be true) and you're fighting for your lives in this most challenging environment.
Is this all just a pep-talk or is this a call to action?
It's a call to action! Engage with us. Get involved in any way that you feel is right and appropriate for you. Start and do whatever you're comfortable with. Join our mailing list. Listen to our podcast. Follow us on LinkedIn. Catch-up with us at a conference or as so many owners and operators have done, get involved. Help us vet technology by being part of our Hospitality Network and an extension of our team. Help us shape what is being created and developed for our industry. I know this idea and our Hospitality Network is not for every operator and that's absolutely okay. But is it for you?
Here's my offer – let's connect, let's talk. It takes a village!
Okay, there's a lot to cover, so as always, let's go!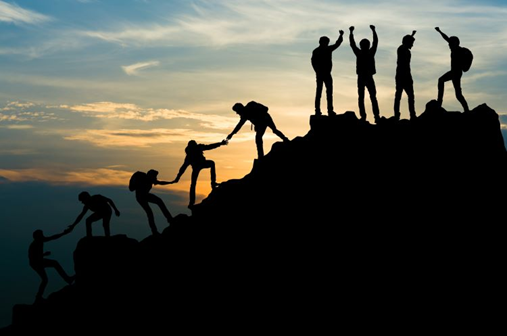 ---
MARKET COMMENTARY
My Take: Last week I wrote about the collapse of SVB and my expectation that other banks, including but not limited to First Republic and Signature Bank would be having their own issues as concerned depositors raced to withdraw their funds. I know for so many, including Branded, last weekend was dominated by calculating our investment portfolio's exposure to SVB (as well as First Republic and Signature) and what, if any of our portfolio companies were at risk of failing on obligations, with payroll (a statutory liability) of course being the most important payment that can't be missed.
On or about 6pm EST, the Fed, Treasury and FDIC announced the guaranty of 100% of the deposits at SVB, as well as the deposits of Signature Bank which the regulators shut down.
As I said I'd be brief on this topic, so let me try to be true to my word.
As pretty much EVERY disclaimer reads, past performance is no guarantee of future results, but as my favorite British statesman, Winston Churchill, said in a 1948 speech to the British House of Commons, "those that fail to learn from history are doomed to repeat it." In the spirits of St. Paddy's Day, I want to recognize that Irish statesman Edmund Burke who is often misquoted as having said, "those who don't know history are destined to repeat it," and out of respect for one my dearest friends currently over in Spain, Spanish philosopher George Santayana is credited with the aphorism, "those who cannot remember the past are condemned to repeat it." Regardless of its origin, these statements and the message are both true and eternal.
Here's my own contribution to this topic – education is expensive, and knowledge is cumulative (if you wish to use these words, attribution is appreciated, but not required). The Global Financial Crisis refers to a period of extreme stress in the global financial markets and specifically the banking system between mid-2007 and early 2009. The losses incurred and the reliance and dependency of the global banking system resulted in the deepest recessions since The Great Depression in the 1930s. While there are still debates about the causes and factoids that led to the Global Financial Crisis, some of the key aspects includes (i) excessive risk-taking; (ii) increased borrowing by banks and investors; (iii) regulation and policy errors.
This current crisis and threats to the banking system is different from the Global Financial Crisis. They're not even close! Yes, there are issues and the spike in interest rates has created unrealized losses at I dare say EVERY bank holding fixed-income securities. The losses at SVB and other banks are only realized if these assets are sold, which is exactly what happened to SVB. This is not a crisis of an over-leveraged banking system or bad loans where there's a multiplier effect through securitizations and credit derivatives that were sold all over the world. This crisis is about the unintended consequences of a dramatic increase in interest rates to fight inflation and the ensuing losses on overall high-quality / money-good assets. This crisis is about consumer confidence and specifically a loss of confidence in the banking system.
I'm not suggesting there wasn't a lack of risk management, poor decisions and even bad actors. I'm not suggesting this is a nothing-burger. This is a most meaningful event that will now be part of our education (which as I said above, is expensive). What I want to make clear is that is a crisis is not taking the banking system down. We will see new (or reinstated) regulations imposed, there will be plenty of Congressional hearings and a great deal of Wall Street bashing, particularly considering pay packages, executive compensation and the money spent on advisors, consultants and attorneys to settle the affairs of these shuttered banks. Despite all the attention this crisis will get and deserves, and please understand how magnified this was and will be as a result of social media, this crisis falls under the category of Junior Varsity when compared to the Global Financial Crisis. I'm not one to believe everything I read or hear, but Treasury Secretary Janet Yellen is correct in her assessment that "Americans can feel confident that their deposits will be there when they need them." There will be losses and there will be damage, but it will not come because of lost deposits.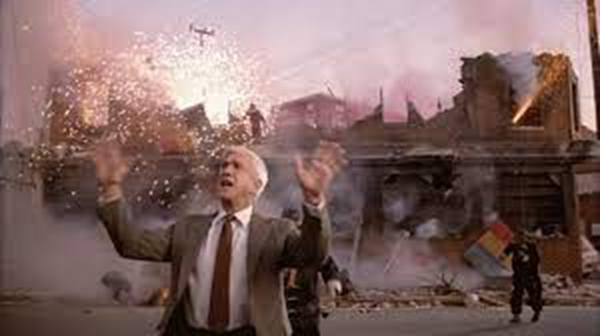 Pay Now Or Pay Later? – The U.S. Banking Industry's Next Move
I've read countless articles over the last week about the current banking crisis, but I selected this article by Michael Abbott, b/c instead of rehashing what went wrong, the article talks about what banks should be looking at and how they can prepare for what's next. Mr. Abbott is clearly taking a page out of The Great One's playbook and is anticipating where the puck is going.
My personal favorite part of the article is Mr. Abbott's recognition of the significance of the smartphone which was introduced in 2007. I don't think enough attribution to the current challenges in the banking system is being given to the 6.84 billion smartphones that exist in the world and allow customers to move millions of dollars, 24x7 from anywhere in the world (please note, there are 7.9 billion people in the world). Add to that the global embracement of social media and a bank run can happen with a tweet.
The article does an excellent job presenting a plan for regional and midsize banks to earn their place through integrated product and innovation. The recommendation is that these banks should wrap a "series of products – mortgages, credit cards, auto loans, etc around their deposit customers and reward them for the total value of all the products they use, similar to the experience they receive from Amazon Prime."
I enjoyed the article, but would the banks that Mr. Abbott wants to see exist have withstood this current spike in rates and a loss of confidence?
Let me now take some liberties and put forward an idea – should banks be treated like utilities? The Glass-Steagall Act was repealed in 1999 amid long-standing concern that the limitations it imposed on the banking sector were unhealthy and that allowing banks to diversify would reduce risk.
I know there is no easy fix, but you must admit there's at least some merit to the idea of separating investment banks from commercial banks (or risk-takers from traditional banking services). I'm a free markets person, but that includes financial institutions both being allowed to win and lose. If financial institutions don't face consequences for their business decisions, then it goes without saying that they will pursue higher-risk activities. I know we're NOT going down a path of separating investment banks from commercial banks (that train has already left the station), but we also can't accept a system where it's "heads I win" and "tails you lose."
This is what is referred to as Moral Hazard which occurs when governments make the decision to bail out large corporations. Bailouts send a message to executives that any economic costs from engaging in excessively risky business activities will be shouldered by someone other than themselves.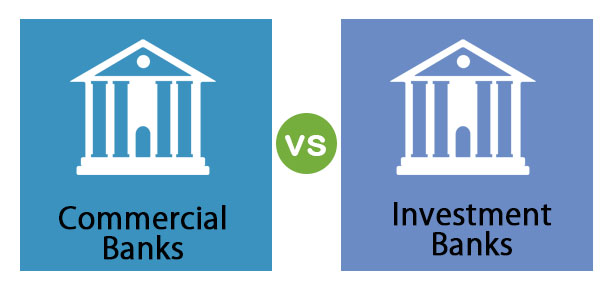 Do you know Bo? Bo Knows!
Finally, Branded is committed to playing nicely in the sandbox and we love to boast and put a spotlight on the many other people doing good things in and for this industry we love.
I want to share the work and specifically the monthly newsletter from our friends and partners at MarginEdge.
You can sign-up for MarginEdge's newsletter here: Sign Up for The Board, A Monthly Restaurant Newsletter (marginedge.com)
And here's their report from February: February National Restaurant Sales Metrics (marginedge.com)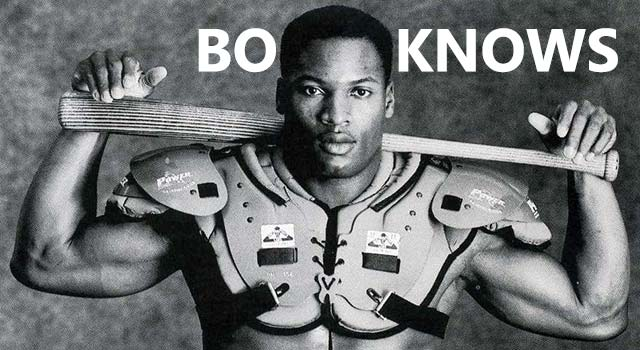 ---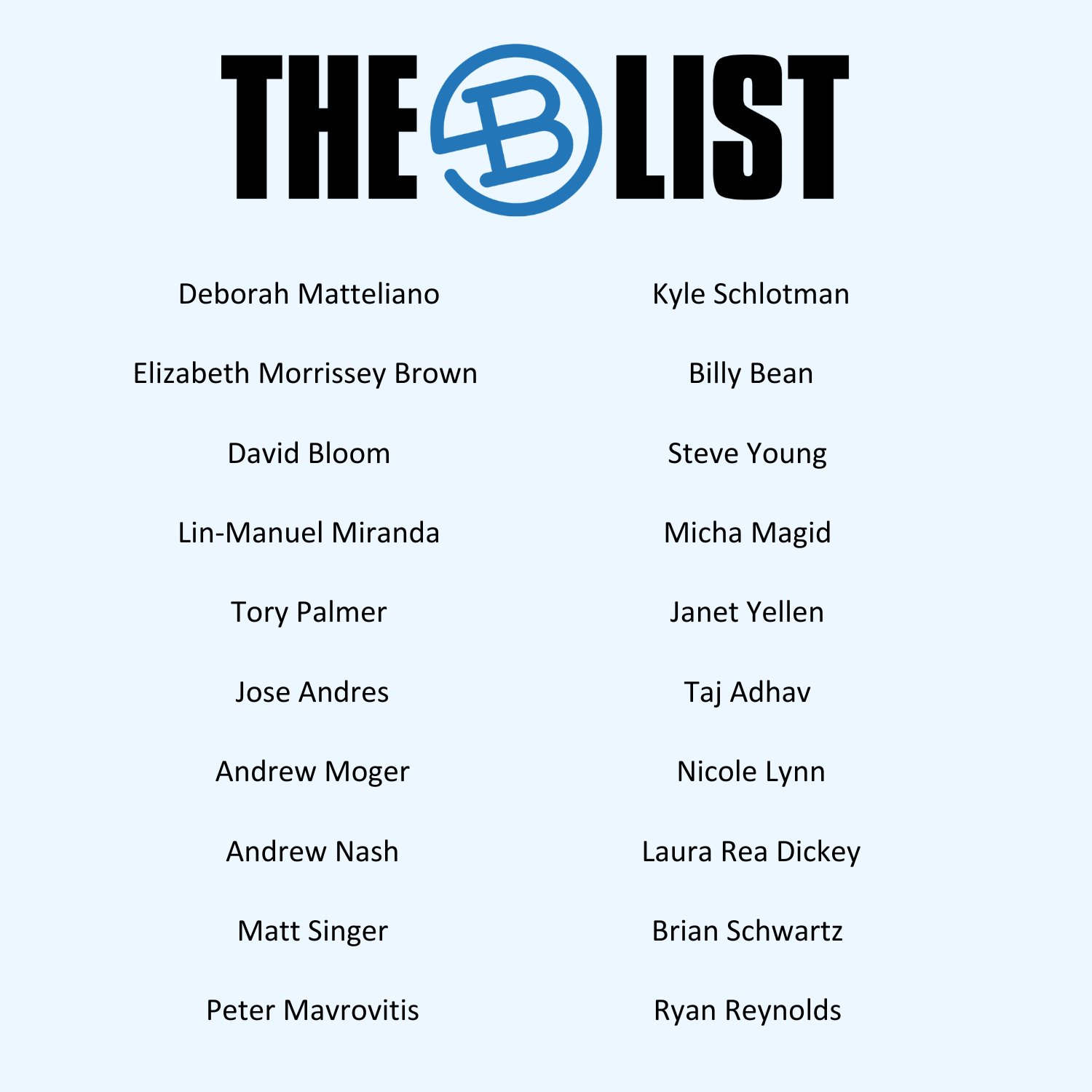 ---
TECHNOLOGY
Have you ever experienced the frustration of ordering food online for pickup, only to find it cold and unappetizing when you arrive at the restaurant? Or worse, arriving to find that your order hasn't even been started yet? If you've been there, then you know how disappointing it can be. But if you haven't then the restaurant you ordered from must have curbside technology like Curbit, which helps to streamline kitchen operations and ensure that your order is hot and ready when you arrive.
Curbit coordinates between kitchen activity and online ordering systems to provide guests with a real-time order status and a streamlined pickup process. Curbit dynamically updates quote times in the digital channels based on kitchen capacity. Once an order is placed, Curbit's technology provides the guest with an accurate ready-time using real-time data, which manages guest expectations. As the order progresses, guests receive updated pickup times, so they know exactly when to expect their meal, reducing the potential for quality items to go cold while sitting on a shelf.
Recently, Curbit partnered with QSR Automations, a global leader in kitchen automation and guest management services. "Demand for digital ordering has resulted in a misalignment between order timing and kitchen activity," says Scott Siegel of Curbit. "We use machine learning to synchronize arrivals with food production leveraged from QSR's real-time data. "When we couple ConnectSmart's order prioritization features, we're able to make drastic improvements to the off-premises experience."
To learn more about this exciting partnership, click HERE!

---
FINANCE & DEALS
Fed Risks More Defaults If Interest Rates Go Higher For Longer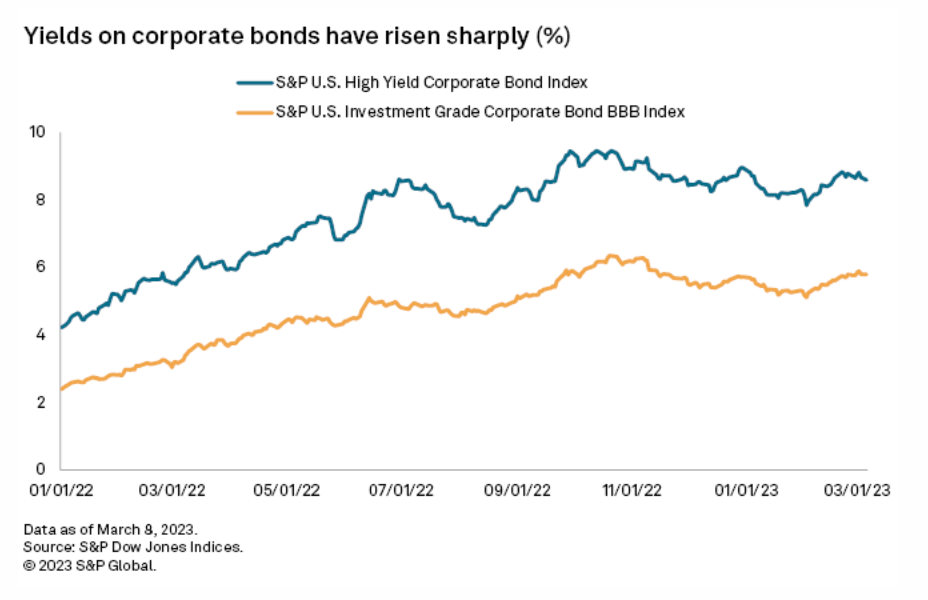 The Federal Reserve's hint that it may impose higher-for-longer interest rates threatens to push up defaults as companies with debt maturing as late as 2025 face potentially higher refinancing costs. Fed Chairman Jerome Powell's comments on March 7 that the central bank is prepared to raise interest rates even faster if economic conditions warrant it fueled fears that rates, which have already climbed at the fastest pace in decades, will go even higher and stay there for longer. While markets are betting the recent failures of Silicon Valley Bank and other banks will keep the Fed from raising rates further, inflation remains stubbornly high with consumer prices rising 6% year over year in February.
—Read the article from S&P Global Market Intelligence
Restaurant Industry Movers in the Market
—Data as of 3/17/2023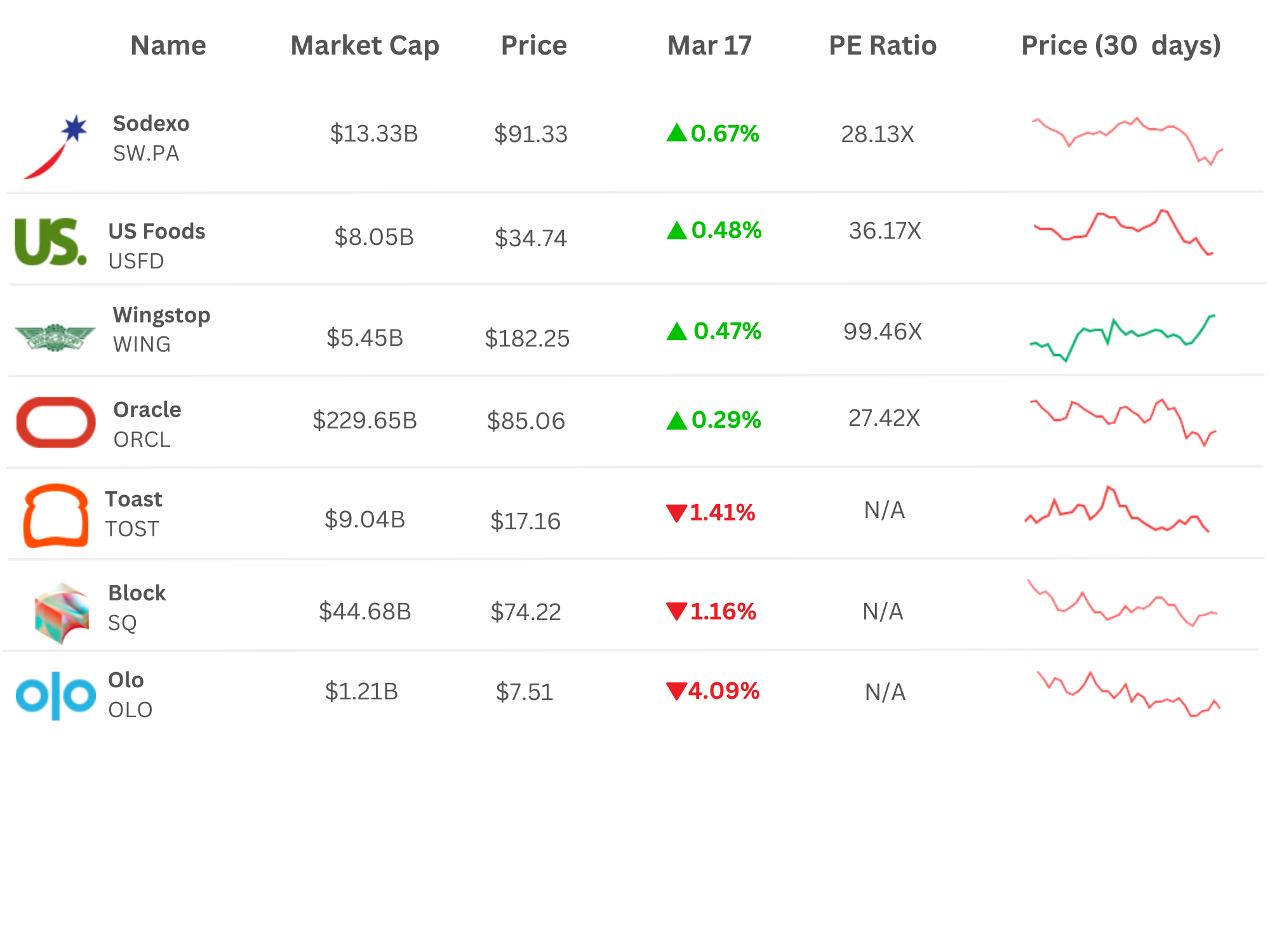 ---
BUSINESS
As an entrepreneur, husband, and father, I am intimately familiar with the concept of future-proofing. But what you may not realize is that you also engage in future-proofing on a weekly basis, whether it's by staying informed, networking with others, or simply buying groceries. "Future-proofing" refers to taking steps to prepare yourself or your business for potential changes or challenges that may arise in the future. Take Oreo for example, while the threat of asteroids striking the Earth is relativity low they've made sure their snack lives past any possible catastrophic disaster by constructing a vault.  
Now, let me be clear, I am not suggesting that every business owner should construct a vault. In fact, I'm not really sure if anyone should. My point is that future-proofing allows you to stay competitive, mitigate risk, foster innovation, and attract and retain talent. By taking steps to adapt and thrive in the face of future changes, you can ensure the long-term success of your business.
To learn more about future-proofing your organization, check out the podcast below by McKinsey.
---
PODCAST
Tuesday, March 14th- Hospitality Hangout- On The Road From MURTEC: In the latest episode of The Hospitality Hangout, Michael "Schatzy" Schatzberg "The Restaurant Guy" and special guest host Sterling Douglass of Chowly hit the road to MURTEC and spoke to Angela Diffly, Co-Founder of the Restaurant Technology Network, Carissa DeSantis, CTO of Brix Holdings, Frazer Nagy, CEO of Tablz, Geoff Alexander the President and CEO of Wow Bao and Zerrick Pearson the CIO at Five Guys Enterprises.
Listen to the full episode on Spotify, Google Podcast, Apple Podcasts, or Amazon Music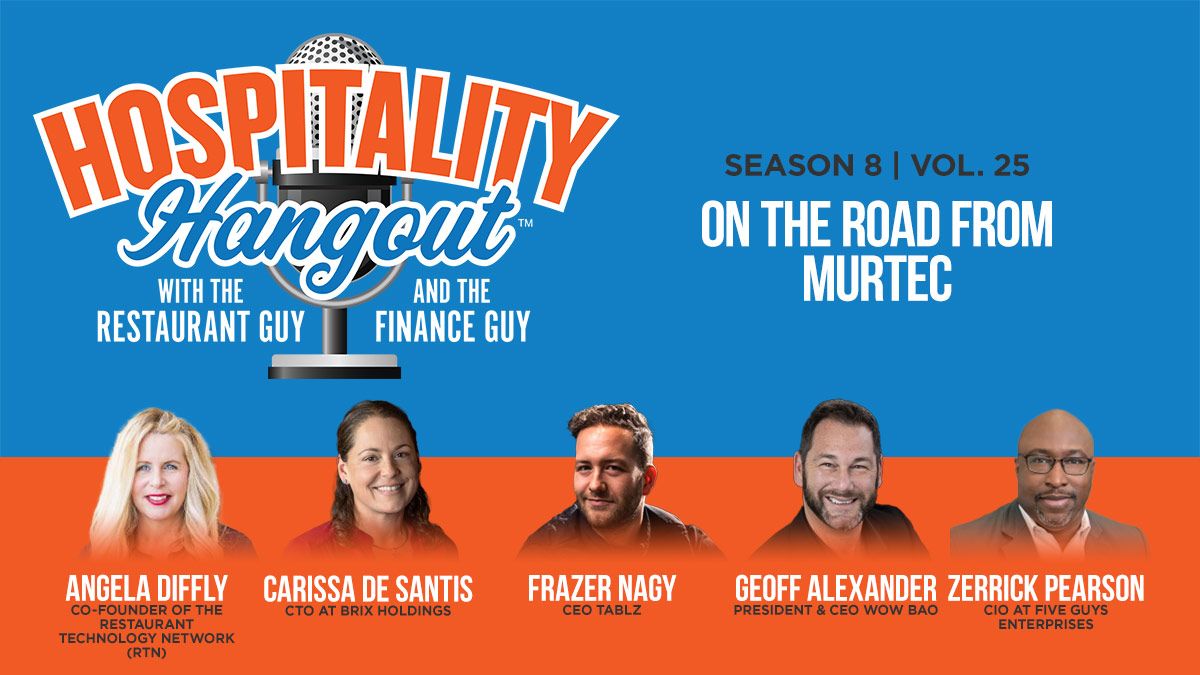 Thursday, March 16th- Branded Insights: Once upon a time, many years ago, a famous frog declared, "It's not easy being green." Little did he know then, that in the decades that followed 'being green' would grow into meaning so much more. Today, 'being green' is easier than ever. Simply by making environmentally friendly decisions to reduce, reuse and recycle, while ensuring that the products we use are sustainable, we can all help make the globe a little greener.
Luckily, more and more businesses recognize the need to protect our planet and are eager to provide customers with products and solutions that are making a positive impact. Branded partners, and purpose-driven companies Copia and Dispatch Goods have built their brands around a mission to make the world a better, and greener place.
Read the full article HERE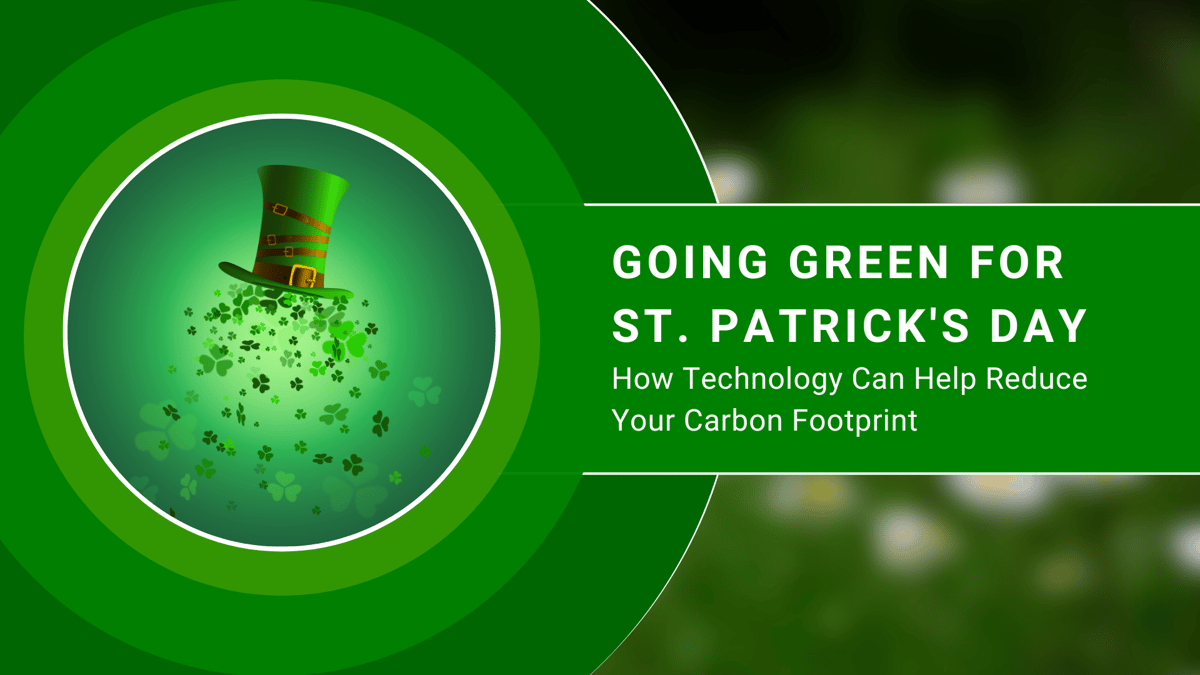 ---

Are you looking for a tech solution? A new partnership? Or maybe an easy way to built your tech stack??? Check out BOOM a food service marketplace!‌
‌‌
‌BOOM a food service marketplace! is a digital ratings and review platform providing best in class technology, innovation, professional services and suppliers for the entire spectrum of the hospitality industry.‌
We're excited to highlight our new Marketplace Partners in the automation space!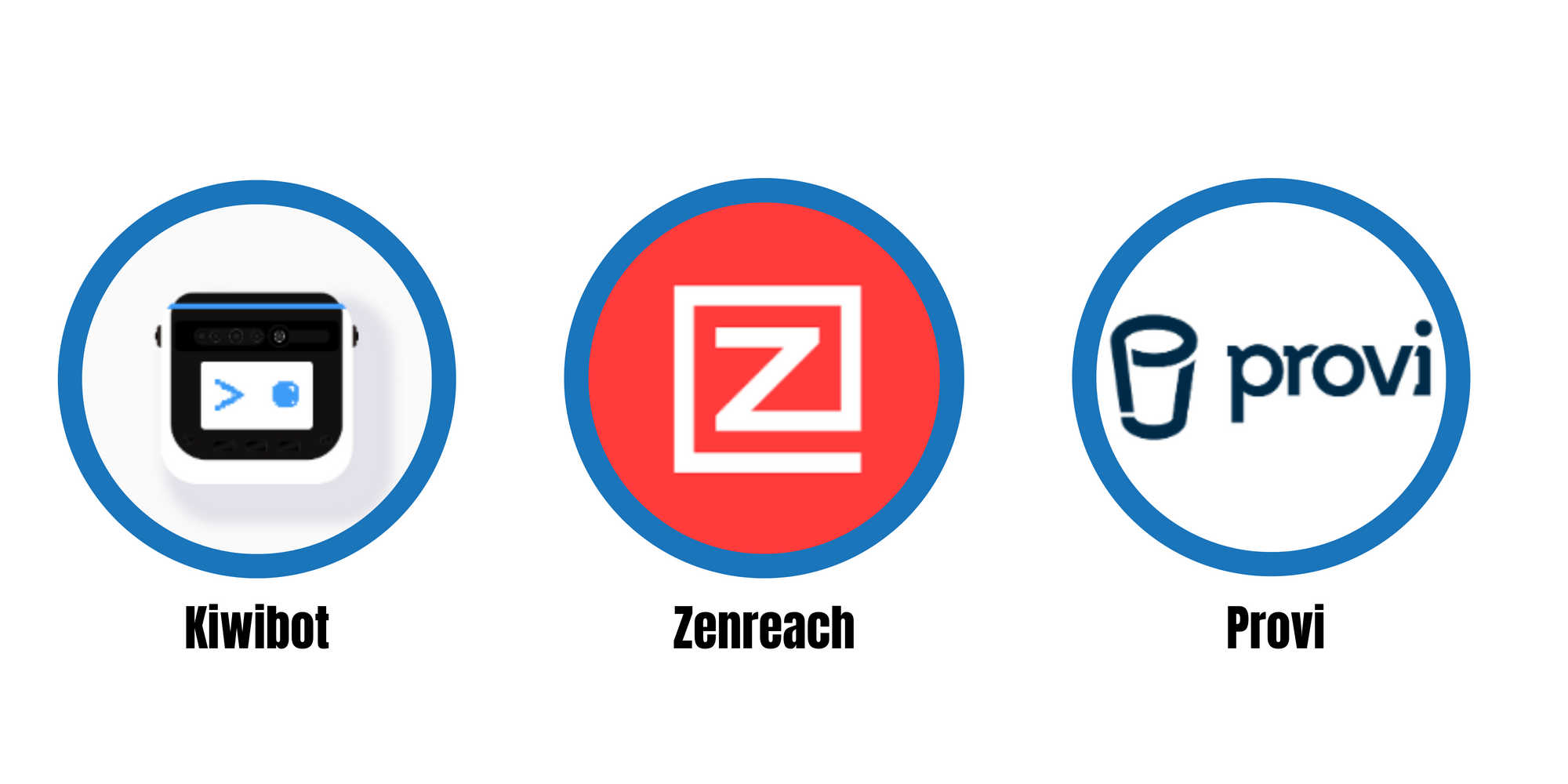 Want to learn more? Click the link in the comments or contact us at boom@brandedstrategic.com
---
IN THE NEWS
Hospitality Tech and F&B Innovation IN THE NEWS:
We love to highlight Food Service & Hospitality news, especially when it's Partners & Friends making it!
And in other News…please see some of the stories that caught our attention and that we're paying attention to. This week was loaded with headlines and news!!
---
MARKETING
🌴 Are you headed to the Restaurant Franchise Innovation Summit in Coral Gables, FL next week? I'll be there with Schatzy. Hit us up.
If you'll be in town Sunday night, I'm co-hosting a food crawl with Zack Oates, CEO of Ovation. If you would like to enjoy some tasty local eats (IE CUBAN FOOD!), reach out for details.
If not, here's my marketing tip of the week:
When was the last time you looked at your link in bio on social media (you are using one, right?) to ensure everything is up to date?
🗓Set a monthly reminder to take a 5 minute review your link in bio!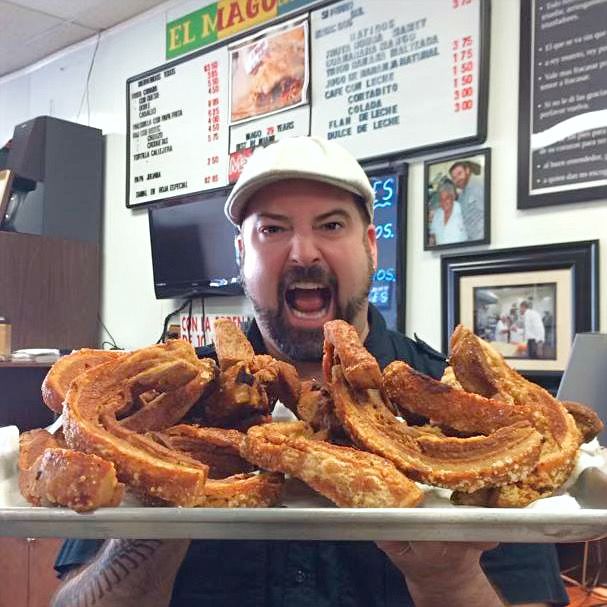 ---
And finally, Team Branded is hitting the road next week and heading out to Florida for the Restaurant Franchising & Innovation Summit conference.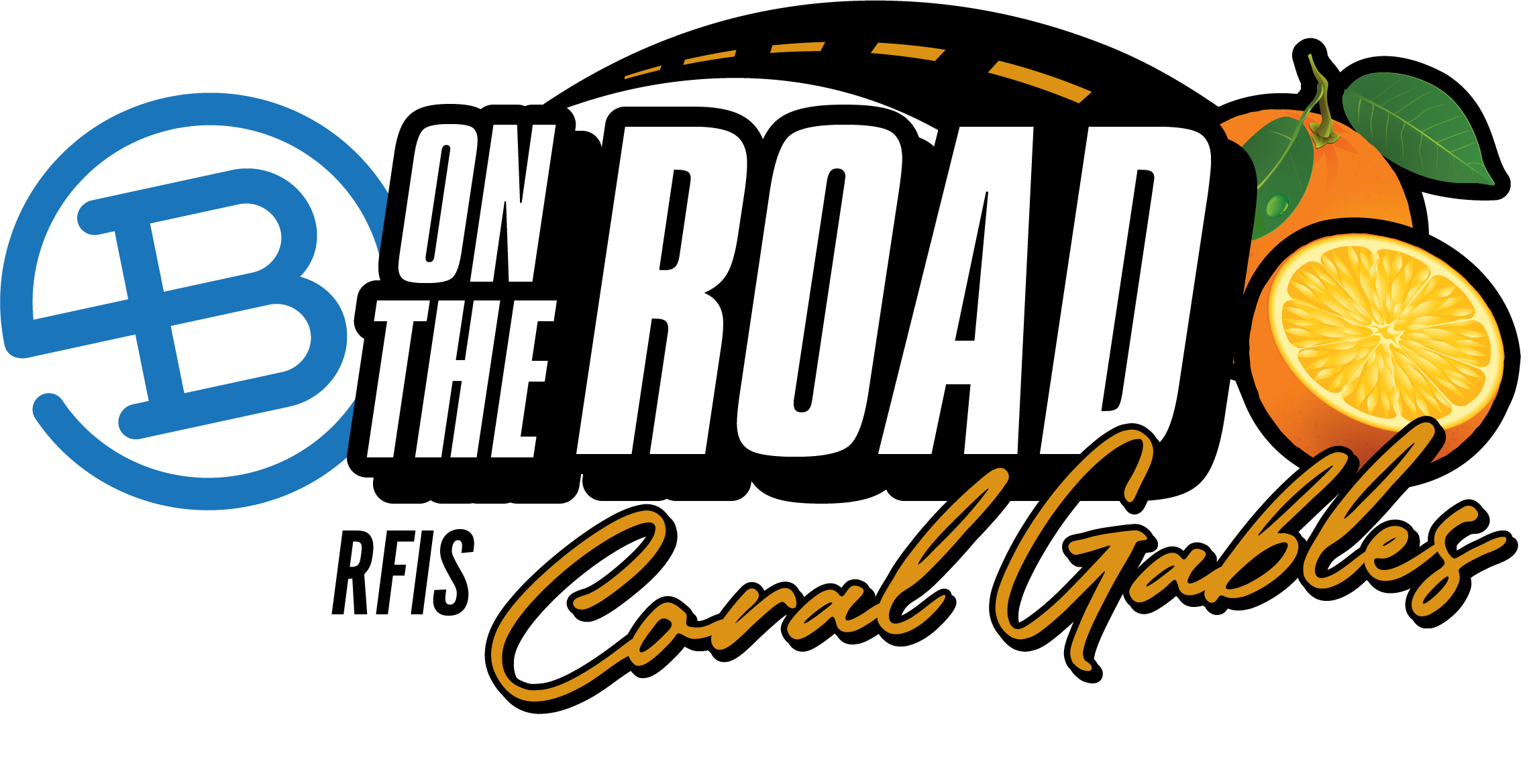 We'll be joined by two of our friends and Partner Companies Leasecake and Ovation!
That's it for today! I wish you a wonderful weekend!
See you next week, same bat-time, same bat-channel.
Jimmy Frisch & Julia Suchocki
Branded Hospitality Ventures
jimmy@brandedstrategic.com & js@brandedstrategic.com
235 Park Ave South, 4th Fl | New York, NY 10003
---
Branded Hospitality Ventures ("Branded") is an investment and advisory platform at the intersection of food service, technology, innovation and capital. As experienced hospitality owners and operators, Branded brings value to its portfolio companies through investment, strategic counsel, and its deep industry expertise and connections.
Learn more about Branded here: Branded At-A-Glance_March 2023