This week the Branded team flew to Amelia Island for the Prosper Forum. Now, picture this: No bustling marketplace, no flashy tech displays, this conference was different than the rest. Industry leaders conglomerated at the beautiful Ritz Carlton Hotel for some insightful sessions and tons of networking. You can dive into Jimmy's exclusive coverage on the forum in his top-of-the-fold section here.
What I do want to highlight from this event and for the purpose of this article is Nestle's incredible dinner on night two. Overlooking the beautiful North Atlantic Ocean, a massive tent was accompanied by five delicious food stations and an espresso martini bar. And while I can dive into my love for a good espresso martini (IYKYK) I can't go any further without giving Katie Ondrish a huge shout-out for putting this dinner together. Big round of applause to our friends at Nestle, you've truly outdone yourselves.
It was a culinary carnival, boasting five delectable food stations representing various cuisines, all crafted by Nestle's culinary geniuses. But, wait for it... one of those chefs wasn't human. Yes, you read that right! Amongst the gourmet creators was none other than Botinkit, the robot superstar, headlining the "Wok It Out" station.
Botinkit is a food tech startup based in China that digitizes food making by combining robot and computing flavor. You can see the robot live in action at the Prosper Forum by watching the video below!
Now, let's take a leap into the future! The robotic display got me thinking, when will I be able to embrace a life of culinary leisure? Well, the Botinkit team said that anyone can use the robot, and it isn't only created for chefs but also for ordinary food lovers. I'm sure all of us feel the same when I say that a future where we can all have our own personal chef at home is a future we can get behind!
So when will the robot chef come to a kitchen near you? Well, it's already started. Brands are continuously experimenting with robotics to create not only a more efficient kitchen but also a great customer experience. In a CNBC release about robot cooks Jake Brewer, Miso Robotics' chief strategy officer, said such machinery will soon be commonplace in restaurants.
"I believe that if anyone wanted to, they could go see a robot working in a restaurant in 2024, 2025," Brewer said. "You can go see robots cooking right now and that's only going to grow week over week."
So what restaurant chains are investing in robotics?
1. Domino's
Domino's, a long-time pioneer of restaurant innovation, has been working with Branded partner Picnic since 2021 to increase efficiency in the kitchen. With a single kitchen technician operating the station, baking the pizzas, and slicing and boxing pizzas, you can make up to 130 pizzas per hour.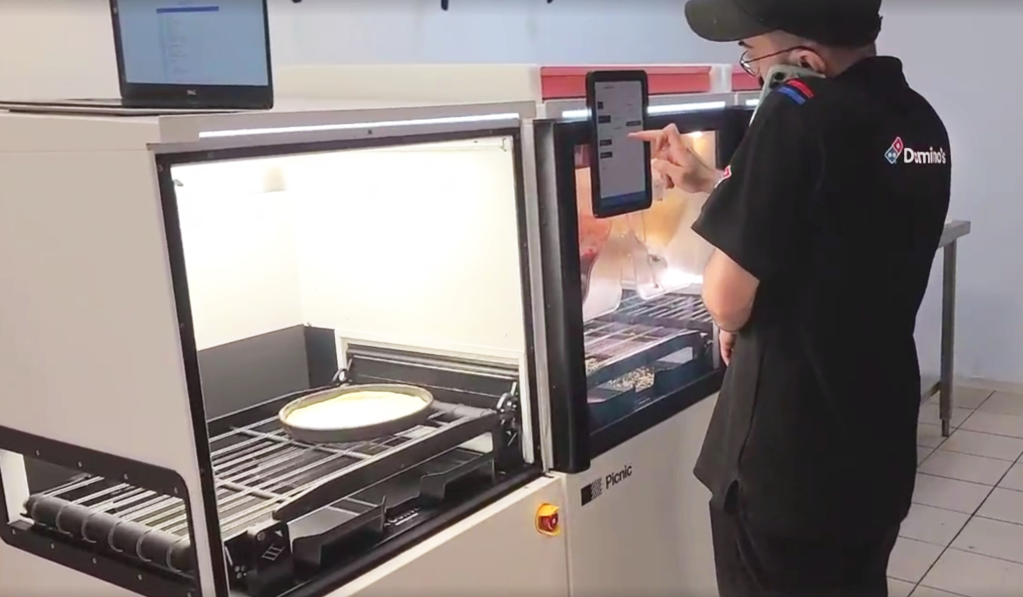 2. Chipotle
Chipotle is using its Cultivate Next program, a $50 million investment fund, to develop and deploy automation that eliminates pain points in its restaurants. It invested in Vebu, a robotics company, that makes an "autocado" robot, which can cut, core and peel up to 25 pounds of avocados at a time and could eventually halve the time to make guacamole from 50 minutes to 25 minutes.
We got an Inside scoop on how the autocato is going from our friend at Chipotle COO, Scott Boatwright - make sure to follow the Hospitality Hangout for Scott's episode releasing soon!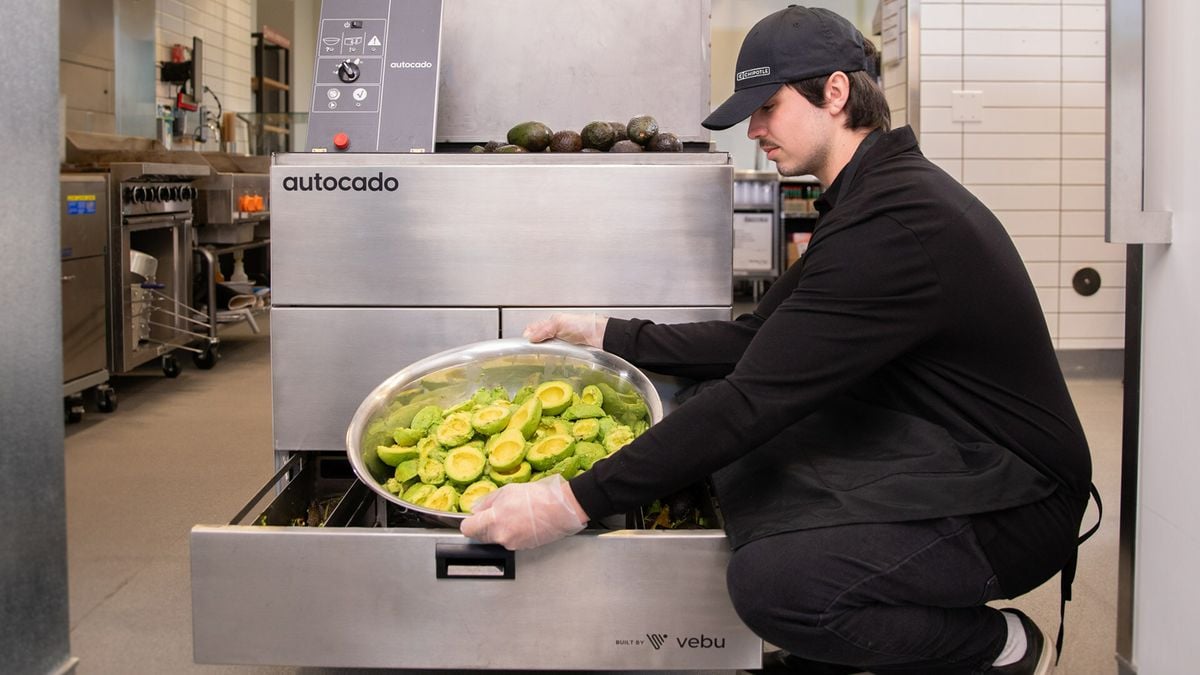 3. White Castle
White Castle has been using "Flippy" since September 2020 and currently has it installed in 100 While Castle locations across the country. The robot, designed by Miso Robotics, is streamlining their operations by flipping burgers and expediting the cooking process.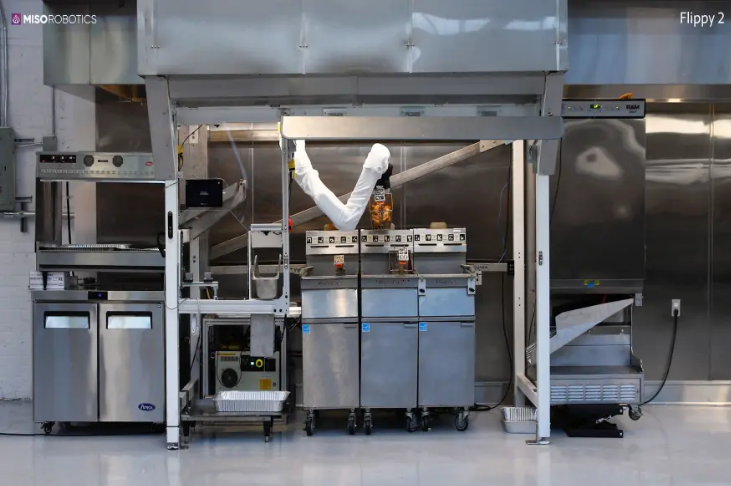 4. Sweetgreen
Sweetgreen launched their first robotic restaurant, called Infinite Kitchen, earlier this year in Illinois. The fully automated makeline can portion, dress, and mix ingredients.  It can serve most of Sweetgreen's 50 ingredients, including hardboiled eggs, shredded cabbage, and cheeses. At the end of the line, an employee adds any items the robots can't handle, such as herbs and dressing. Sweetgreen plans to open a second location, converted from an existing restaurant, later this year.

This year is shaping up to be an exciting era of automation with big-name brands stepping up to the place and making moves in the automation space. From what we see so far there are tons of benefits that these big brands will reap: consistency, speed and efficiency, labor savings, reduction of food waste, and more. But again we are still in the innings of this transformation and the decision to invest in robot chefs should be based on the specific needs, goals, and target customer base of the restaurant. Additionally, human chefs often play a crucial role in creativity, menu innovation, and the personal touch that can define a restaurant's identity, so a balance between automation and human expertise is necessary. I'm looking forward to see how robotics unravels in the next few years!