Friends of Branded!
Happy Saturday and I hope you're having a wonderful Thanksgiving weekend.
I'm not sure if I would call it an Easter Egg, but that's what a few enthusiastic readers of The Branded Weekend Update suggested I did during yesterday's trio of NFL games with last week's edition (Tough Acting Turducken).
The definition of Easter Eggs in movies and TV shows are hidden references, clues or inside jokes that have been inconspicuously (and sometimes not so inconspicuously) placed into the movies or TV shows (so why not newsletters, right?).
I really wasn't thinking about my using the photo of the NFL's legendary coach, announcer and Hall-of-Famer John Madden as an Easter Egg, but I also admit that after reading about the NFL's plans to honor Coach with the inaugural "John Madden Thanksgiving Celebration" on all three networks – CBS, FOX and NBC, I thought I'd front-run the celebratory day and have a little fun with it.
Coach Madden passed away on December 21st, 2021, and the NFL decided to honor his memory and impact on the NFL by bringing all the elements significant to John to life – family, football, food and fun. Whether you're a football fan or not, I hope every reader of The Weekend Update can embrace the importance of family, food and fun. And since Coach Madden had four "F's", I'll make sure my list also has a fourth "F" - friends.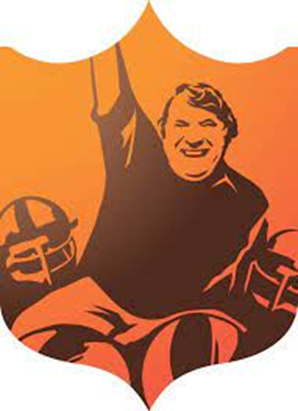 On this holiday weekend, everyone at Team Branded wants to wish you and your families a wonderful holiday. To our friends from across the pond and around the world, we know this is certainly an American Holiday, but I want to express my appreciation for all of your good wishes!
Despite the short (American) workweek, it was busy at Branded and in our market. If you read only one segment of this week's edition, my ask is that you give our own Branded Insight – Grateful For Tech a read. In the spirit of Thanksgiving, we wanted to express our appreciation for our partners, friends and the foodservice community. Our Partner Companies are making news and noise in this market, and we've highlighted several of them in our Branded Insight this week!
There's a lot to cover, so as always, Let's Go!!!
---
---
MARKET COMMENTARY
In the spirit of Thanksgiving, I want to use this section to highlight some great friends of Branded that made headlines since last week's edition!
Branded wants to give a shoutout to our friends at Savory Restaurant Fund on the closing of a most exciting transaction. The Larry H. Miller Company acquired a majority stake in Swig. This is a fast-growing beverage chain that taught me that the word "dirty" is sometimes a really good thing! Founder Nicole Tanner is quoted in the article that she's "always known Swig is special" and she, along with partners Chase Wardrop and Dylan Roeder, will retain their interests.
This is really a very exciting story, and I can't express the uniqueness of Swig better than its Founder. Tanner went on to say that she's "seen [Swig's] impact not only in the incredible growth but also in the faces of the customers who come through our drive-thru every day. We have become a part of people's lives and their hearts. Our partnership with Savory transformed Swig's trajectory. [Savory Fund founders] Andrew & Shauna Smith have been vital partners as we've scaled, and I'm thrilled they will remain a crucial ally as we join forces with the Larry H. Miller Company. It's an honor to partner with Gail Miller, her family, and their impeccable team, and I can't wait to see what our companies accomplish together."
To our friends at Savory, we want to congratulate you and give a most well-deserved shoutout on your continued success and the incredible value you bring to our industry. Schatz and I had the good fortune to meet the Savory Team out in Utah in connection with one of our earliest investments over four years ago. My first impression (and please note, I'm a native New Yorker and we're hardened to believe that everyone has an angle) was that these people were too nice, what and where was the catch?!? There was no catch, the Savory Team is smart, talented, hardworking, and nice!
Savory embodies something my father has drilled into his sons and everyone around him that is willing to listen – "while it's nice to be important, it's important to be nice." Savory is a special crew and unique platform. If you're an emerging brand, and you're afforded the opportunity to be in their orbit, you're doing something absolutely right!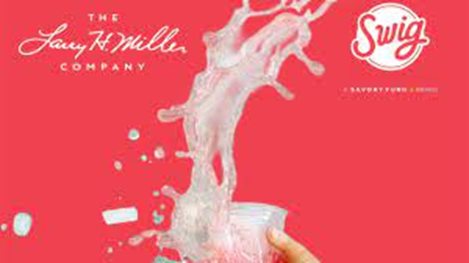 From Lehi, Utah to the Flatiron District in NYC (just a few blocks from Branded's HQ), I want to congratulate our friends at Aurify Brands and its founders –John Rigos and Andy Stern as well as their partners at Eldridge Industries.
This week Le Pain Quotidien, a European bakery & cafe brand with 56 US locations, The Little Beet, the innovative, vegetable-forward, fast-casual brand with 12 locations, and the full-service restaurant Table by Little Beet announced the formation of the new operating platform Convive Brands. Mr. Jon Weber is the CEO of Convive Brands and he will be building a world-class leadership team and developing the proprietary tools, processes, and infrastructure necessary to scale LPQ and Little Beet brands to realize their full potential in markets across the US.
The Branded Team had a front-row seat as we watched the Aurify Team charge into the 5-alarm fire that was the pandemic and burned down so many restaurant brands and companies. They acquired both LPQ and Maison Kayser to create a single brand (LPQ) and took the best elements of each brand, enhanced the menu, and combined two warehouse/commissary facilities (Aurify-rescues-two-chains-from-distress-amid-pandemic-disaster-in-nyc).
The legendary Warren Buffet would be proud of our friends Mr. Rigos and Mr. Stern. They were greedy when others were fearful! The formation of Convive Brands is an important milestone and a culmination of a great deal of hard work. That deserves a shoutout!
One of the things I love most about the Aurify crew is that they have a loyalty to NYC that rivals my own. As Mr. Rigos said at the time of the acquisition of Maison Kasyer, "we are big believers in New York City and are thrilled to add these strong locations in this key market to our LPQ portfolio. This latest expansion of our platform reflects our long-term commitment to our home market, the hospitality industry, and the communities we serve, especially during these unprecedented times."
Rigos, I think I love your loyalty to NYC almost as much as your loyalty to BLC! Go Green!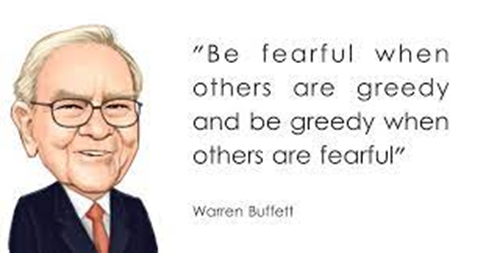 ---
---
TECHNOLOGY
There is no doubt that there are challenges and risks abound in both the markets and economy. There are also many bright spots and that's what the Branded Team wants to highlight in this weekend's Partner Spotlight!
The demand for food delivery is still very much on the rise. With online food delivery users expected to reach 217.3m by 2026, it's of no surprise that partnerships are still BOOMING in the restaurant delivery space in an attempt to bring low-cost delivery (and so much more!) to restaurants across the US.
Speaking of partnerships, Branded partner VROMO, a solution used by restaurant brands to help them scale and expand their delivery operations their delivery channel & expand their delivery zones, most recently partnered with one of the country's rated fleets, Relay, to improve the bottom line for restaurants that want to make their delivery channel more profitable.
Restaurants using Relay will now have the opportunity to bring even more efficiency and profitability to their delivery channel with VROMO. In addition, restaurants already on the VROMO platform will gain access to one of the top fleets in the US! After all, better quality delivery = more happy customers!
Restaurant brands can expect to reduce the total cost of their delivery operations by up to 24% when using VROMO. This is achieved through automated dispatch, order stacking, route optimization and redirecting deliveries to low-cost fleet providers such as Relay, as an alternative to expensive marketplace delivery. For example, making sure the most efficient & cost-effective driver gets the order every single time. This type of delivery operation ultimately drives profitability into the restaurants' delivery channel and allows them to expand their delivery zones by 3X.
VROMO's commitment to restaurants is to secure a low-cost delivery options, offer fleet sharing, order stacking and the ability to send customizable tracking links to their customers.
In case you missed it, VROMO recently published an insightful eBook that sheds some light on how restaurants can do self-delivery without hiring more delivery drivers. A perfect read for you if you're looking to scale your delivery channel in the new year!
---

The Access Hospitality Network is off and running!
If you're interested (and only if you're an accredited investor), please consider signing up for Branded's Access Hospitality Network. This is our very own investment club & community that will be afforded unique and differentiated investment opportunities. Commentary shared with the Network will focus on the M&A and Capital Markets associated with this industry and this emerging alternative asset class. There are no dues or membership fees. Members of the Network will benefit from specialized publications, thought leadership, proprietary deal access, exclusive events and more!
If you're interested in joining The Network, please click the link: Access Hospitality - powered by Branded Hospitality Ventures.
---
---
FINANCE & DEALS
Some poor gambling advice: When the chips are down, double down. It seems like every headline you read is geared toward how bad the market is and how businesses far and wide are struggling. However, in the wake of so much uncertainty, the best and most innovative solutions come in times of strife. Double down on your business, your employees, and the culture that you've created. As you look to mitigate the effects of inflation don't turn to cutting corners. Look at your business objectively and get creative. Boosting sales, improving cash flows and reducing expenses don't have to mean sacrificing quality, layoffs, or worse closures. Use the resources right in front of you, particularly, your employees! They may have ideas or suggestions that you haven't even thought of yet!
That being said, I'll leave you with this lasting quote: "Luck is a dividend of sweat. The more you sweat, the luckier you get." - Ray Kroc, founder of McDonald's Corp.
(Note: Data as of 11/25/2022 at 4:30PM)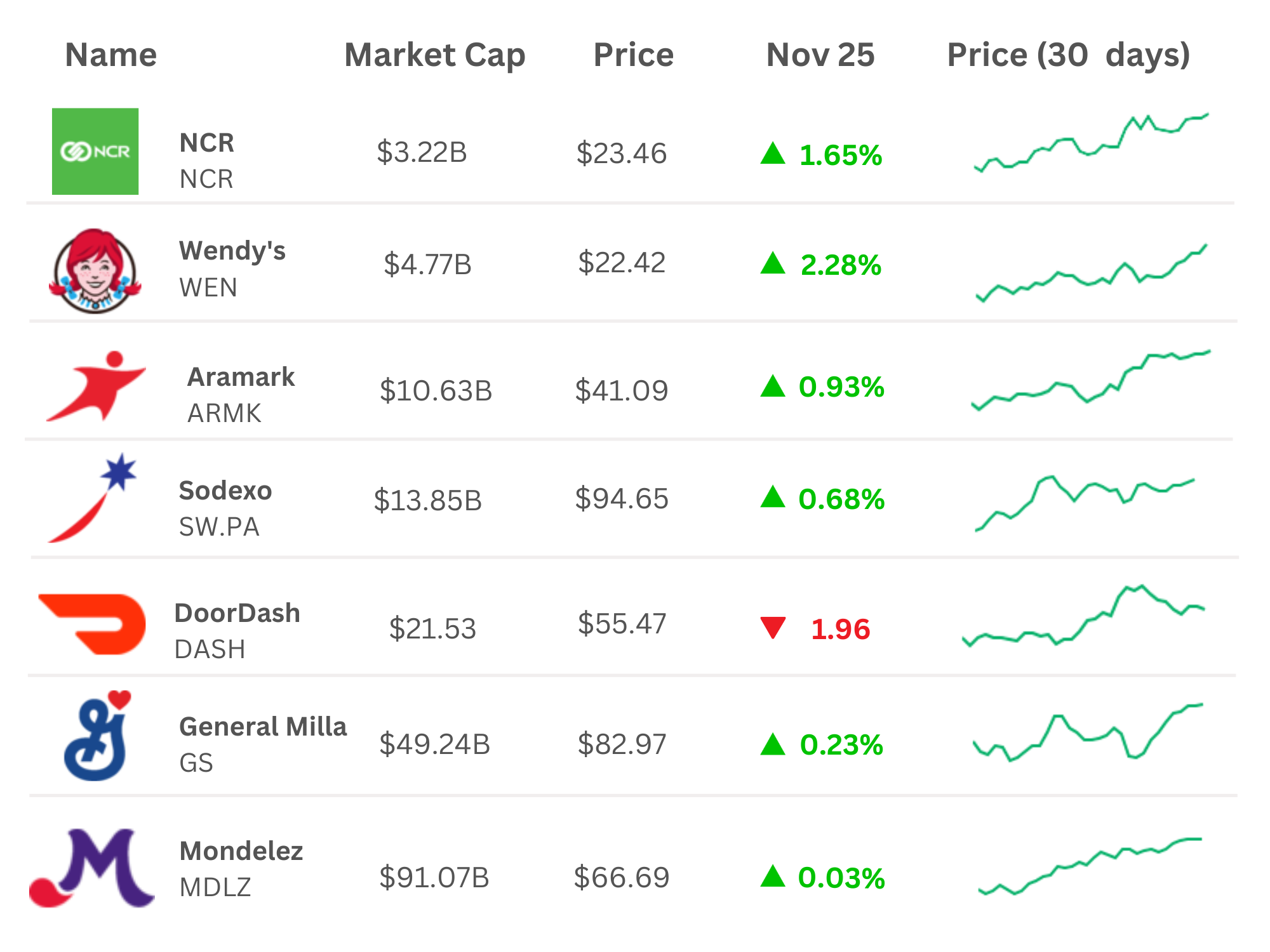 Want to learn more about market expansion strategies, capital raising, M&A instruction and execution and potential exit strategies? Email capitalmarkets@brandedstrategic.com.
---
---
BUSINESS
Technology is changing the way restaurants operate and adapt to new challenges. Tech is no longer a nice to have, it's a need to have. For a restaurant to be successful in today's world it must be agile and adapt quickly to changes in procedures and protocols.
I'm excited to share some insights from some of the largest consulting firms in the world.
Want to learn more about how you can optimize your tech stack? Email solutions@brandedstrategic.com.
---
---
PODCAST
Tuesday, November 22nd- Hospitality Hangout: In the latest episode of Hospitality Hangout, Michael "Schatzy" Schatzberg "The Restaurant Guy" and Jimmy Frischling " The Finance Guy"were on the road at the Restaurant, Finance and Development Conference in Las Vegas with guests Andrew Smith, Managing Director of Savory Fund, Andy Wiederhorn, Chief Executive Officer of Fat Brands and Tim McLaughlin, Chief Executive Officer of GoTab.
Listen to the full episode on Spotify, Google Podcast, Apple Podcasts, or Amazon Music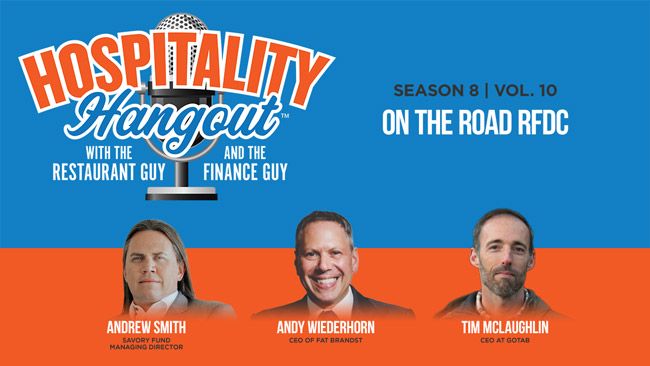 Wednesday, November 23rd- Branded Insights: Grateful For Tech - Gracias! Thanks! Danke! Grazie! Merci! No matter how you say it, there's so much to be grateful for. At Branded Hospitality Ventures, we have a deep appreciation for our partners, friends, and the food service community.  As we gather this Thanksgiving to feast and share our gratitude, we'd like to highlight some big ways our Branded Portfolio companies are serving up tasty tech, which can improve the customer experience, relieve labor shortages, and feed people in need.
Check out the full article here: Grateful For Tech
---
---
IN THE NEWS
Hospitality Tech and F&B Innovation IN THE NEWS:
We love to highlight Food Service & Hospitality news, especially when it's Partners & Friends making it!
And in other News…please see some of the stories that caught our attention and that we're paying attention to. This week was loaded with headlines and news!!
---
---
MARKETING
Here's a restaurant marketing tip from our restaurant evangelist, Rev Ciancio:
"What day should we send email newsletters to guests?" I get asked this question all the time. Email is a retention tool. It's designed to get your guest to come back and have another transaction.
==> Run a query on your database to find out which day of the week you are most likely to get customers making a second, third, fourth or any return visit. Send on that day.
Then measure the results and make adjustments!
You can follow Rev Ciancio on LinkedIn for more marketing tips: https://www.linkedin.com/in/revciancio/
Or, if you have any questions or ideas, Rev invites you to contact him directly! rev@brandedstrategic.net
---
That's it for today! I wish you a wonderful holiday weekend!
See you next week, (about the) same bat-time, same bat-channel.
It takes a village!
Jimmy Frisch
Co-Founder & Managing Partner
Branded Hospitality Ventures
jimmy@brandedstrategic.com
235 Park Ave South, 4th Fl | New York, NY 10003
---
Branded Hospitality Ventures ("Branded") is an investment and advisory platform at the intersection of food service, technology, innovation and capital. As experienced hospitality owners and operators, branded brings value to its portfolio companies through investment, strategic counsel, and its deep industry expertise and connections.