It wasn't too long ago that third-party delivery was novus, 1995 to be exact. World Wide Waiter was the first online restaurant food delivery service in the world and still operates today as Waiter.com. I can still recall the excitement of being a kid when my dad asked me to order a pizza over the phone. I practiced my order countless times to make sure I got it right. But today, ordering a delicious pizza is as simple as tapping a few buttons on your phone. It magically appears at your doorstep, no interaction required. Talk about serious VIP treatment!
So when the pandemic hit and ghost kitchens became every restaurant's best friend, it's not surprising that entrepreneurs jumped on the concept to get a piece of the pie.
According to a report from Future Market Insights, the takeout market is expected to grow to $4.05 trillion by 2032, almost double the $2.199 trillion reported in 2022. Research by Hospitality Technology estimates the ghost kitchen market was $43.1 billion globally in 2019 and will balloon to $71.4 billion by 2027.
Aside from saving some of our favorite joints, ghost kitchens have proven to provide value in other capacities. They lower overhead costs, offer flexible expansion, and increased efficiency. "Virtually" anyone can open a ghost kitchen and reep the benefits (you see what I did there, a good dad jokes always reels you back in to a fairly debatable concept).
That being said, skepticism lingers in the air, however, Branded remains at the forefront of innovation. While new ideas require refinement, there's always room for effective innovation. The industry is wholeheartedly tackling challenges and striving to provide the ultimate experience for customers and operators. For instance, Uber Eats said that it "will now require ghost kitchen menus to be at least 60% different from any other ghost kitchens operating from that same physical location." I may be an optimist but I think it sounds like we got something here.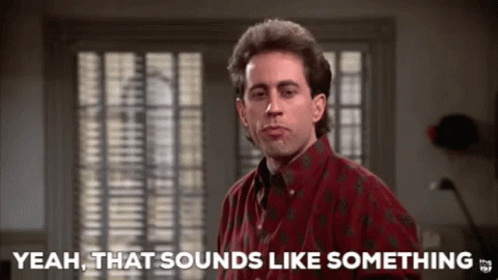 So, as the finance guy, I have to ask; what's the cost? Well if you're a small-scale venture, a single-location storefront will require a substantial upfront investment in real estate, equipment and staffing.
The average cost to open a ghost kitchen is between $20,000 and $60,000, according to Toast's Restaurant Opening Calculator. The service also estimates the cost of a typical restaurant's startup costs lying anywhere between $95,000 and $2 million.
Now let's not forget though that we are in the business of hospitality so if you want to offer customers a unique ambiance, social interaction, or an immersive dining experience your GK won't be able to replicate that. However, considering the significantly lower costs and the ability to get up and running within just six months, it's hard to deny the appeal of this venture. It may not offer the same experience, as my operator friends might say, but it's certainly a promising opportunity worth exploring. After all, who can resist the allure of a lucrative and streamlined operation?